With the modern skyline reflected in the bay water, Baltimore can be the perfect backdrop for a romantic first date. But what are the best date ideas for an incredible time in Baltimore?
Coming up with great once-in-a-lifetime date ideas can be stressful and not everyone has the time to plan anything beyond the usual dinner date. Sure, just going for a stroll on the Inner Harbor and booking a nice table at a fancy restaurant can be a great option.
But what if you're looking for something different?
When you think you've tried everything, Baltimore will amaze you with even more to offer.
Whether you're just visiting the city, or you're Baltimore born and raised, in this guide, you'll find some great inspiration and ideas to have a great time, gain new experiences and make the most out of your next date in Baltimore.
Let's explore the most fun, unique and romantic things to do in Baltimore in 2022:
3 Romantic Date Ideas in Baltimore
1. Take a Cruise around the Harbor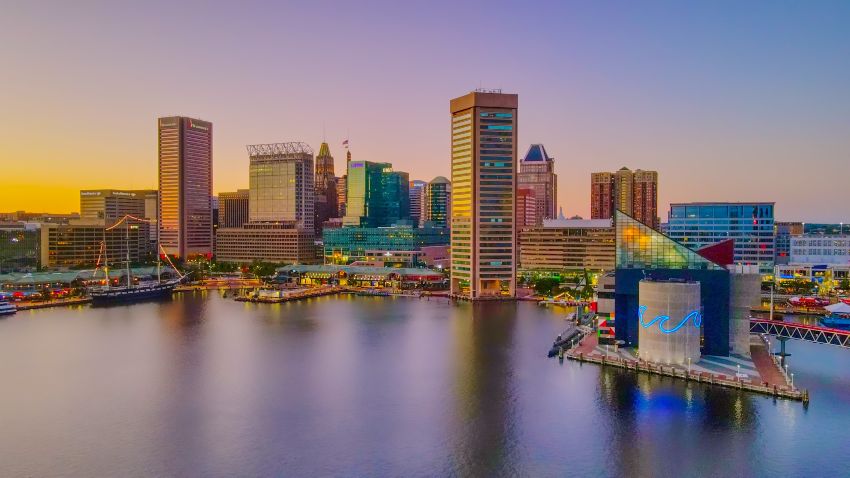 Nothing more romantic than taking a nice cruise and admiring the Baltimore Skyline and its landmarks from the water.
The cruises almost always include welcome drinks and refreshments, but you can make the night even more special by celebrating with a nice bottle of champagne, while gently sailing through the Baltimore harbor.
Many cruises are scheduled during the day for the best visibility of the city, however, I recommend booking your spot on the City Lights Cruise, or on the Baltimore Sunset Cruise with Live Music, for the best date-worthy atmosphere.
Both cruises start around 7 pm and end around 9 pm, allowing you to witness the sun setting on the city and then the lights slowly starting to illuminate the bay.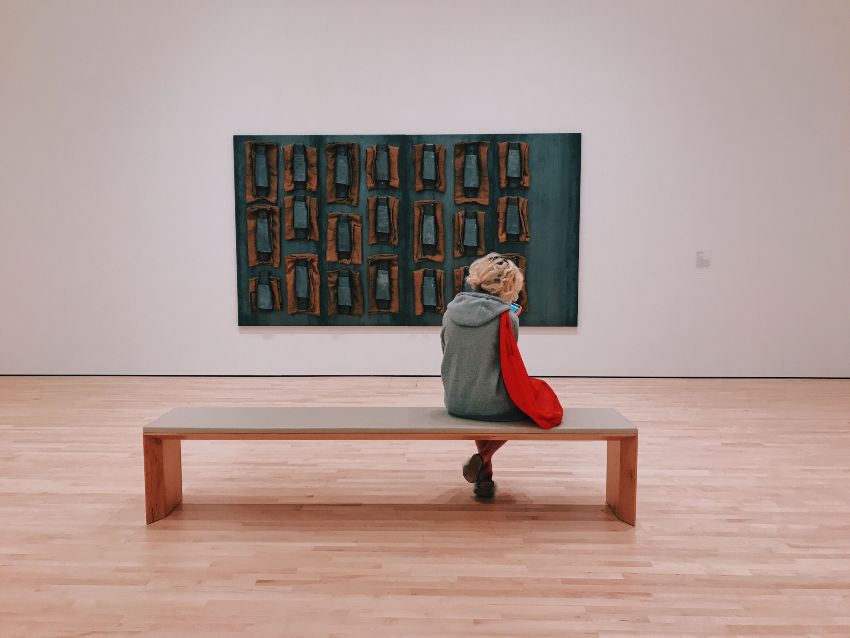 Filled with stunning and thought-provoking contemporary art, the American Visionary Art Museum is truly a hidden gem of Baltimore and maybe the city's most underrated museum.
Here, lesser-known artists come together with hundreds of unique pieces, each of them telling a story and carrying a different message.
The museum is organized on four floors and is really easy to just wander around for hours, losing yourself between the various themed rooms.
This is a great pick for an alternative first date in Baltimore: in fact, with the art itself being so fascinating and interesting, you won't struggle to make conversation, and you'll likely learn more about each other views on art and the world.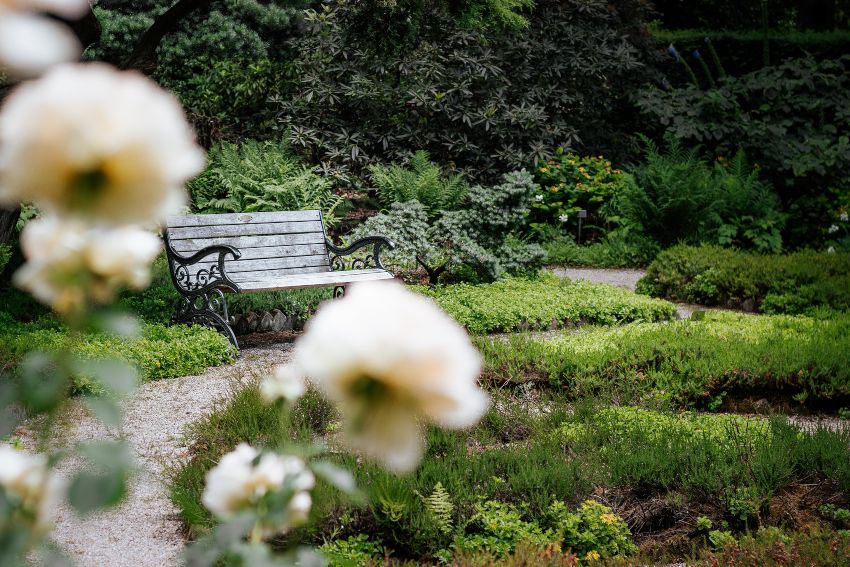 Going for a romantic walk in the Cylburn Arboretum will grant you some peace to engage in conversation, away from the city's hustle and bustle.
Even during the hottest months, you'll find rest on the lovely park benches under the large shade trees' dense canopy.
In springtime, the different wildflower blossoming fills the Arboretum with colors, while during the fall the foliage takes distinctive orange and red shades, creating a perfect date atmosphere.
Looking for a date on a budget? Visiting the Cylburn Arboretum is completely free, and the park is always open except on Mondays.
3 Exciting Date Ideas In Baltimore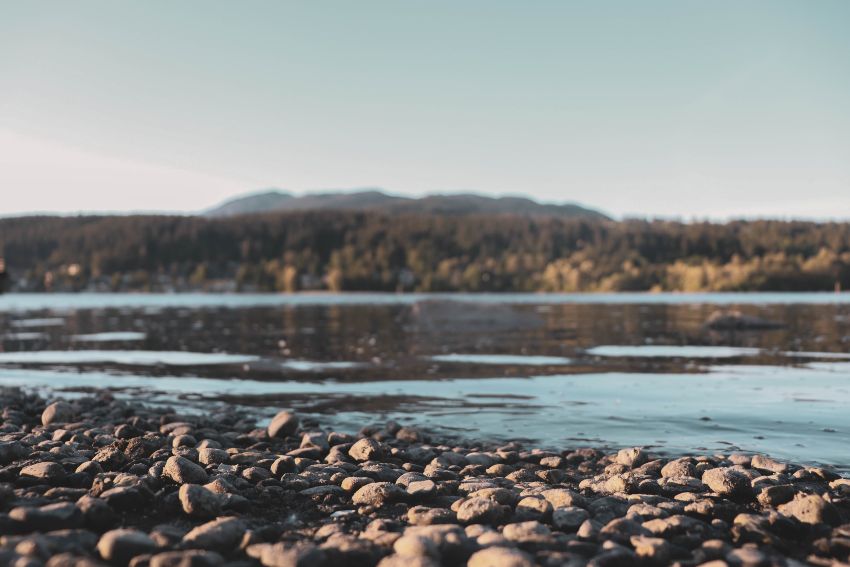 You've done the restaurant date a dozen times and you're looking for the perfect picnic in the sunset location? Check out, Rocky Point Park.
This is definitely a date idea for outdoorsy and adventurous people that love a day completely immersed in nature.
Rocky Point Park can almost count as a day-out-of-town but is not too far away from the Baltimore city center, which makes it a nice compromise between staying in the city or going away for a weekend.
Visiting the park will make for a more fun date than a romantic one.
Before the actual date, make sure you're partner is as into hiking or sailing as you are, and is ok with spending a day in the wilderness.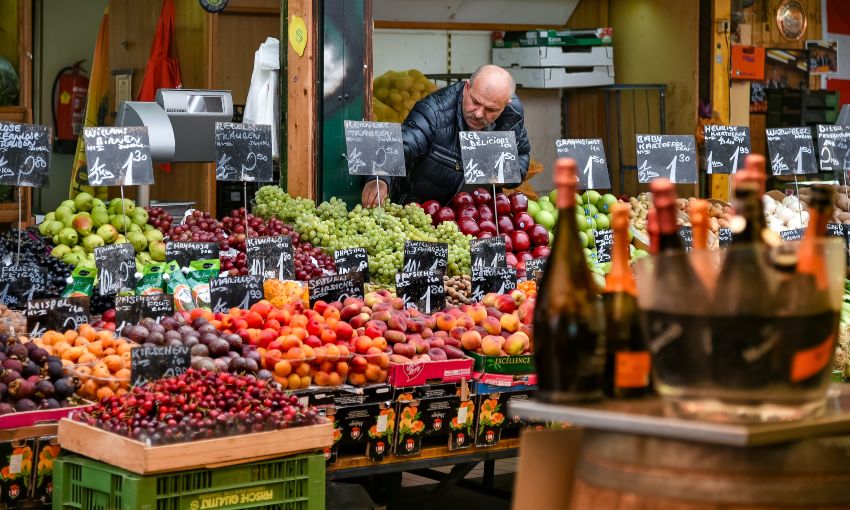 While "outdoor farmers market" might not be the first thing that comes to mind when planning a date, having a tour of the Baltimore Farmers Market is one of the local's favorite activities and can make for a great date time.
Food is earthy and made of high-quality, fresh ingredients. The atmosphere is welcoming and friendly, with many artists and local artisans selling their products.
You'll walk around, sampling the local cheese, appetizers, and wines, while enjoying the relaxed vibe of the market and each other's company.
The Bromo Seltzer Tower is a truly unique location in the heart of Baltimore, and a perfect date spot for art lovers.
The Tower is only open on Fridays and one Saturday a month, so be sure to schedule your tour accordingly.
On the Bromo Seltzer Tower website, you'll find the upcoming events, shows, and exhibitions hosted at the Tower, however, even when there are no particular events planned, you'll find the local artists' studios on every floor!
While the art is great, the building itself is impressive, with the historical clock being open to the public and visible from inside.
3 Date Ideas in Baltimore for a Completely New Experience
7. Check out Board Game Night at the No Land Baltimore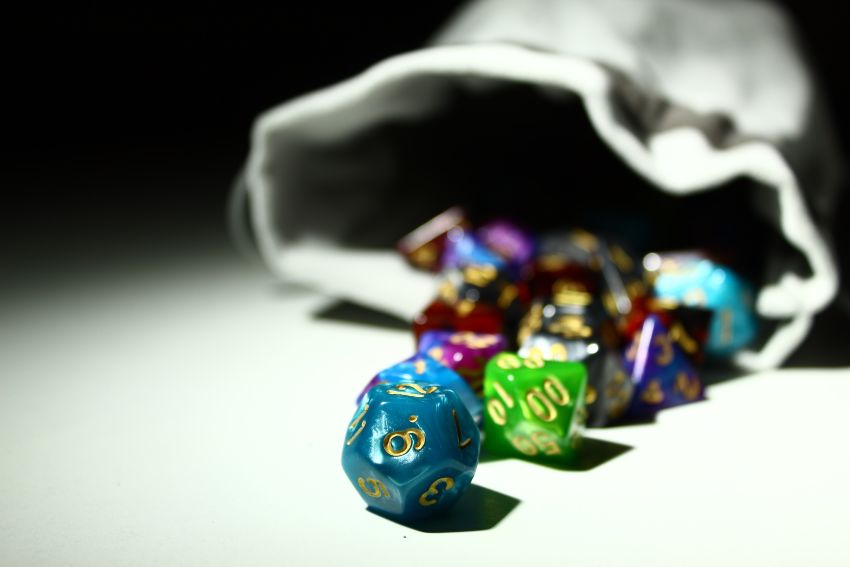 Tired of the usual "dinner and a movie"? Try "dinner and gaming" next: Board Game Night in downtown Baltimore is the perfect occasion to test out your compatibility, and have fun at the same time.
Especially for the more competitive couples out there, the Board Game events hosted at the No Land Baltimore are going to make for exceptionally memorable dates.
at the No Land Baltimore, it's not only possible to play, but also to have dinner and drinks, although the offer of food is limited to the iconic Baltimore BrickN'Fire pizza. But hey, when in Rome!
If you're not too into pizza, or you're looking to play a specific game, know that you can bring your own food, and even your own games from home.
This is a truly relaxed setting for a fun, informal date in the name of good food and friendly competition.
Instead of hitting the movies, surprise your date with a magic show after dinner:
Every Friday and Saturday night, check out the amazing magic shows at the Illusions Magic Bar at Fed Hill.
This unique bar/theater is the oldest Magic show in Baltimore and one of the local's favorite weekend activities.
Along with the show, the ticket also includes a free drink of your choice (including cocktails!).
It is recommended to book the ticket in advance, to avoid arriving on the premises and finding out that the show is sold out.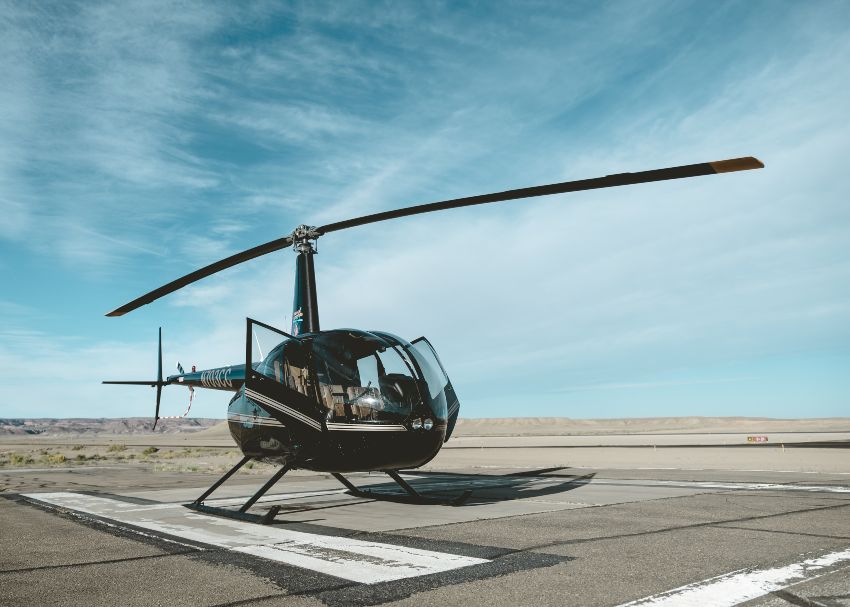 This is one of the locals' go-to dates for celebrating anniversaries, and not without reason.
Taking a private helicopter tour of Baltimore is a once-in-a-lifetime experience that you and your date will hardly forget.
The pilots are also expert guides, who will help you in spotting the main city landmarks and making the most out of your flight.
Flying over the city is not only exciting but also romantic, and with the all-inclusive dinner included (either at The Capital Grille or Ruth's Chris restaurants), this is a perfect pre-made date package.
This is of course a more pricy option for a date, with the cost per ticket around $400.
Fun Dates in Baltimore: How about taking classes?
It does not happen often that one leaves a date having gained new craftsmanship, however, learning a new skill can be a great bonding activity for a couple.
The offer of classes one can take in Baltimore is ample, and there's something for everyone:
Here you'll find a number of classes on woodworking, wall painting, house renovation, and other useful skills one can use in everyday life.
Also, if you're living together and planning on fixing your house, these classes are going to be not only fun but a true gamechanger.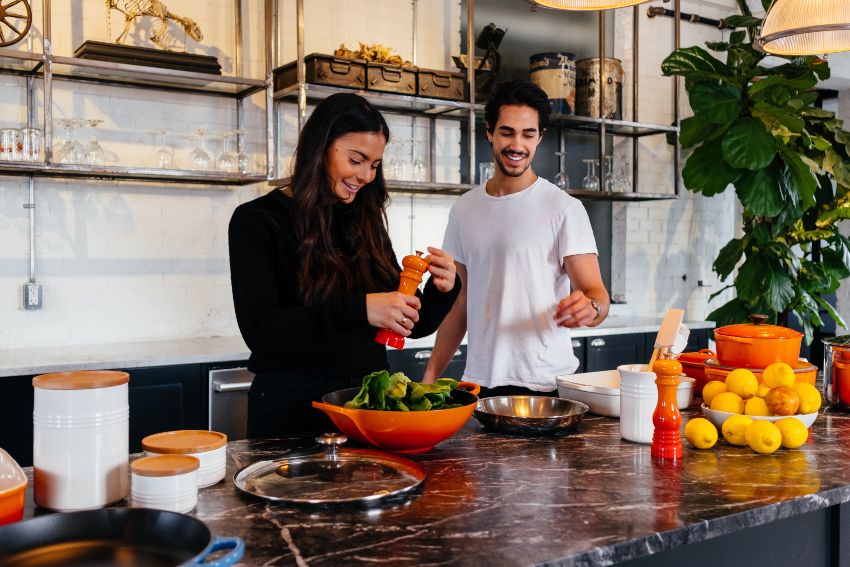 Cooking together is a classic of unforgettable dates, and this award-winning school features private cooking lessons in a stunning modern kitchen setting.
You'll learn how to cook, and you'll be able to replicate the same amazing recipes at home, gaining knowledge that will come useful for the rest of your life.
12. Take Dance or Circus Classes at Mobtown Ballroom
While the school offers year-round courses, every Monday and Friday the classes are open for beginners to try out.
For sporty people with great rhythm, this could be the perfect out-of-the-box date.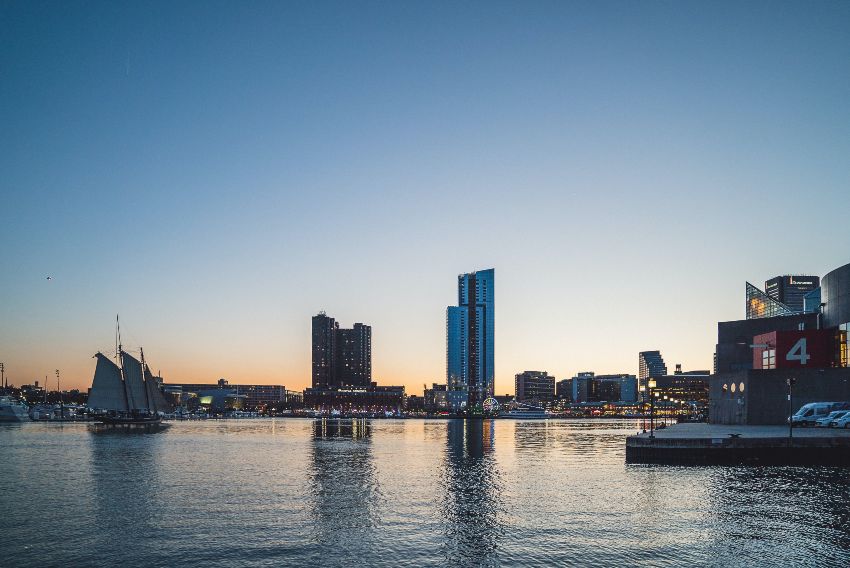 Book an "intro to sailing" class for you and your date. With the wind in your hair, sailing on the bay, you'll look better than ever and have a great time.
This historical artisanal glassblowing studio offers beginner-friendly mini workshops and private classes to learn the art of glassblowing.
At the studio, you'll also be able to buy a custom-made gift for your date, which will tie the whole day together and surely make the other person feel special.
Have a Great Baltimore Date!
If you're still looking for the perfect date idea near Baltimore, what about a day at the lake?
Check out my favorite 10 Best Lakes in Maryland to Explore and spend a day away from the city for a romantic getaway.