About Amanda & Scenic States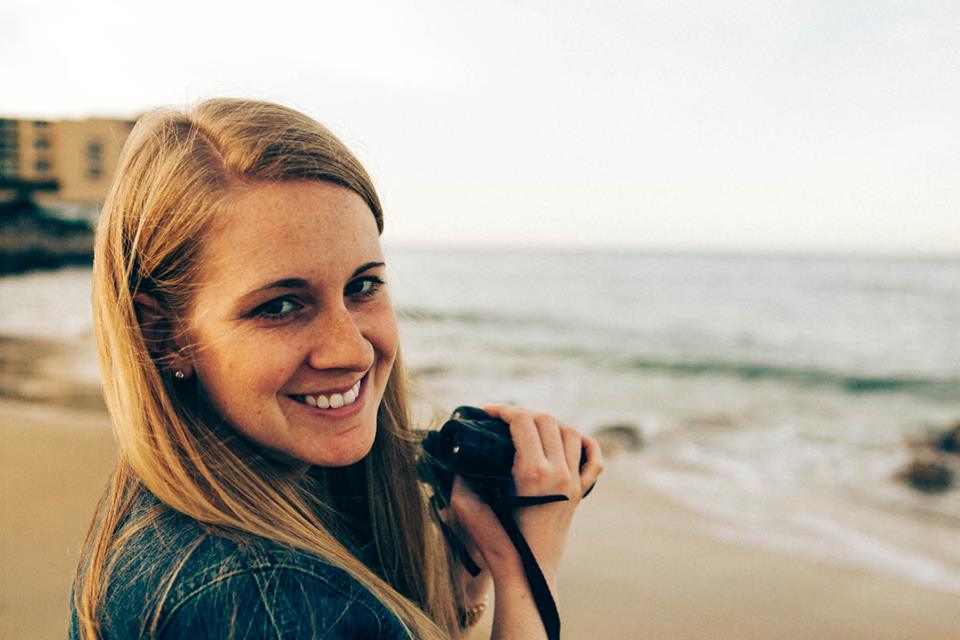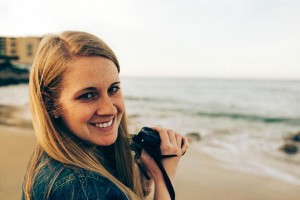 I'm Amanda, I live in Pittsburgh, PA, and I love to travel.  That may actually be an understatement.
Before I go into my travel background I am going to ask you one favor.  If you've had the pleasure of traveling you'll know that the best experiences aren't just seeing a particular attraction or taking the perfect selfie.  One of the joys of traveling is getting the opportunity to meet new people.  It may be a tour guide who provides an exceptional experience, a cab driver who gives you a great local restaurant recommendation, or a person you chat with for the full duration of your flight.  So the favor?  I ask that while you're here at ScenicStates.com you take the opportunity to meet new people.  Reach out and connect with me or with any of the other site visitors.  Leave a comment, or send an email.  I'd love to hear your own travel experiences, receive your feedback, and even help out with your future travel ideas and itineraries.  I'm here to help, so don't be afraid to ask!
ONE OF THE GREAT THINGS ABOUT TRAVEL IS THAT YOU FIND OUT HOW MANY GOOD KIND PEOPLE THERE ARE – EDITH WHARTON
So now back to how I started traveling.
DON'T TELL ME HOW EDUCATED YOU ARE, TELL ME HOW MUCH YOU HAVE TRAVELED – MOHAMMED
I was fortunate enough to find my love of traveling at a pretty young age.  When my siblings and I were in grade school The Lion King musical was still pretty new.  My parents had the idea to plan a trip to New York City (my siblings and I had never been) to see The Lion King on Broadway.  Unfortunately, the tickets were extremely difficult to get, so my dad decided we should go to London to see the musical instead.  Of course we all thought he was only joking until he started getting us passports!  This was my first trip out of the country, and honestly, I think it was my first trip that wasn't to a beach, an amusement park, or to visit family.  I loved our London vacation.
When I was in high school I was lucky enough to participate in a student ambassador program.  There were a bunch of other students my age and a couple of teachers.  This was the first time I left the country without my parents.  We traveled all around Australia and New Zealand and were gone for 3 weeks.  I remember being amazed at knowing I was on the other side of the world from everyone I knew.  When I was awake they were sleeping, everyone still spoke English but the accents were fascinating, even the stars in the sky were different from the ones I'd known my whole life.  This kind of travel was so foreign.  It was so cool, so magical, and just a (very long) flight ride away from my every day life.
ONCE A YEAR, GO SOMEPLACE YOU'VE NEVER BEEN BEFORE – DALAI LAMA
After graduating college I took many more trips around the world to places including Taiwan, Australia (for a second time), Ireland, Canada, Mexico, and cruises to many different Caribbean islands.  I absolutely love foreign travel, but it had a truly unexpected impact on me.  It made me appreciate my home, the United States, and want to travel more domestically.
THE WHOLE OBJECT OF TRAVEL IS NOT TO SET FOOT ON FOREIGN LAND; IT IS AT LAST TO SET FOOT ON ONE'S OWN COUNTRY AS A FOREIGN LAND – G.K. CHESTERTON
I was in Australia for the second time, and someone asked me how Sydney (which I love) compared to New York City.  I was embarrassed to say I had never been.  I've been to Sydney twice, on the other side of the world, and I had never driven 6 hours (or taken a 1 hour flight) to NYC.  I was researching my trip to Ireland and performing Google searches like "weather in Ireland" or "10 things to see in Ireland" and it hit me how absurd those same searches would be if you replaced "Ireland" with "the US".  This is in no way a slight to Ireland.  Ireland is a beautiful country with fascinating history and culture, but it just doesn't compare in size or diversity to the US.  In my opinion, this is part of the reason so many more Europeans travel out of their home country than Americans do.
AND THEN I REALIZED ADVENTURES ARE THE BEST WAY TO LEARN – UNKNOWN
Yes, I still want to travel to other countries, but I now put just as much, if not more, emphasis on wanting to see all that my country has to offer.  I want to travel to all 50 States.  Well I'm certainly not the first person to claim this goal, but that doesn't make it any less monumental of a goal.  I'm currently right at the midway marker.  I've been to 25 States.  And no, I don't count states I've only driven through or had an airplane layover in.  I need to see something, do something, experience something for it to count.
I HAVEN'T BEEN EVERYWHERE BUT IT'S ON MY LIST – SUSAN SONTAG
About ScenicStates.com.
So now you are wondering, what is this website really about?  Is it just about Amanda's personal travels? Absolutely not! (Although I'm sure some of that will get mixed in.)
Not only do I love to travel, but I love talking about travel, learning about travel, researching travel, and helping others to plan itineraries for themselves.
ScenicStates.com is here to be a resource for anyone looking to travel around the US, especially those ambitious enough to join me on a 50 State quest.  Sure there are websites out there that can be very helpful in planning a trip when you know exactly when and where you are going.  But what about those of us in the beginning stages of travel planning?  What about those who know we have time next month to take a 4 day trip, but don't know where we want to go?
Just last month I drove to Connecticut for a wedding and decided while there I should explore a couple of other New England states that I've never been to.  I decided to make a one week trip out of visiting Connecticut, Massachusetts, and Rhode Island, but that's about all I knew.  No cities planned, no must see attractions that were guiding my trip.  I just wanted to find something interesting to do in each state.  That right there is the type of travel that ScenicStates.com will help encourage you to plan.  Some of the most enjoyable moments I've had while traveling were when I didn't know what to expect.  That's the real definition of adventure.  When your expectations are low it's easy to blow them out of the water.
IT FEELS GOOD TO BE LOST IN THE RIGHT DIRECTION – UNKNOWN
Thanks for checking out ScenicStates.com and for taking a minute to read about me.  Stop back often, as I'll be continuing to add new itineraries, spotlights on various attractions, and other new content that I'm sure you'll love.  And remember, if you read something interesting, or have stories or observations of your own that you want to share, please take the time to leave a comment.  I'd love to hear it.