It is impossible to choose just a couple from the best botanical gardens in the US.
The country has such an interesting mix of botanical gardens tucked in the middle of bustling cities, hidden in lake regions, or even displayed at the country's driest desserts.
If you're in love with mother nature and everything that comes with it, make sure to check out this list of the best botanical gardens USA has to offer, especially if you're visiting another city and making an itinerary.
Some of these gardens are even free to see.
10 Best Botanical Gardens in the US to Visit
Be ready for 10 of the most postcard-worthy, majestic views that you should at least be able to experience once in your life.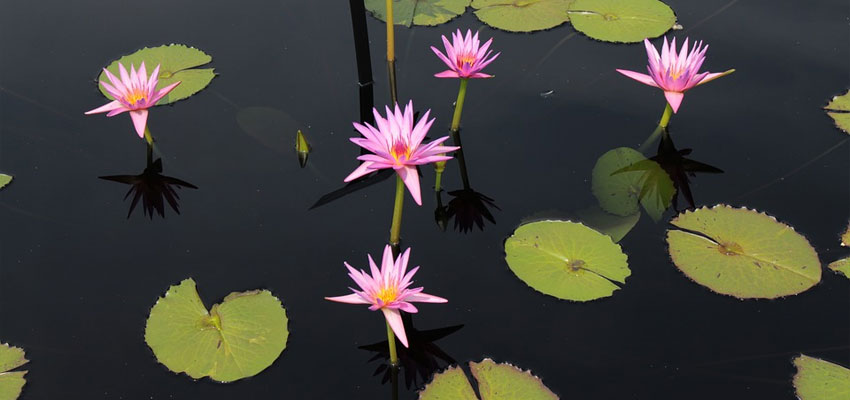 Location:  Cheesman Park neighborhood of Denver, Colorado
Don't Miss: The most extensive collection of cold-temperature plants
Garden Info: 23 acres with a conservatory, sunken amphitheater, and 7 garden themes
When to Visit: Summer, where concerts and food stalls are scattered
Entrance Fees: $12.50 adults, $9 kids 3-15, 3 and below go in free
Denver Botanic Gardens not only houses US-based plants that lives under unique high altitude climate and geography, but also showcase those from  Europe, Africa and Asia.
If you're lucky to be traveling here during a holiday, check if the garden is included for Free Days. If you come here on a regular day, you can visit the entire garden about 1 hour and a half.
Bring some food, the Denver Botanic Gardens has several picnic areas you can use.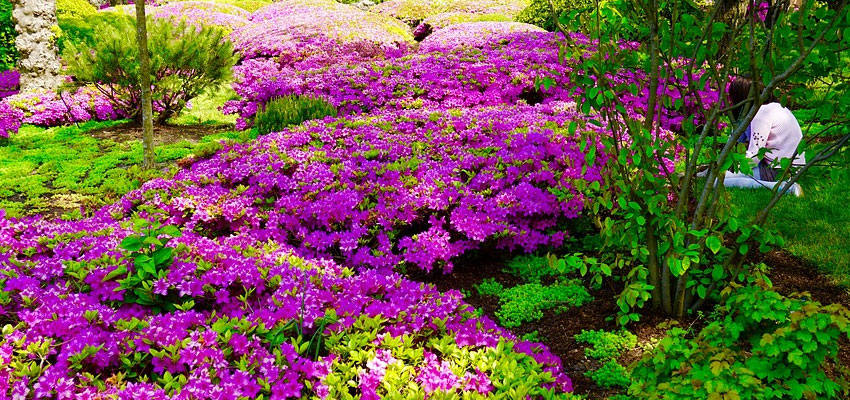 Location: 1000 Lake Cook Rd, Glencoe, IL
Don't Miss: The Bonsai Garden is amazing – it has over 200 bonsai trees, some of which by bonsai master Susumu Nakamura. Also check out English Walled Garden and the gardens by the lake – the views are nothing but astounding.
Garden Info: The Windy City's 385-acre botanical garden has four natural habitats and 27 gardens, including the Bulb Garden, Circle Garden, Aquatic Garden, Crescent Garden, and Grunsfeld Children's Growing Garden, among others.
When to Visit: A different take of this garden comes alive during winter when the exhibits Wonderland Express [December] and The Orchid Show [February–March] begin. If you can't visit during winter, any month is an ideal time to visit.
Entrance Fees: Entry to the Chicago Botanic Garden is always free. Just pay for parking ($25/car).
It's one of the best botanical gardens in the US for good reason – You won't run out of things to see!
Be sure to include this in your Chicago itinerary.
If you can skip weekends when crowds come in droves, do so and enjoy a chill walk through the garden Mondays through Fridays. Inside, there's a picnic spot and in-house restaurant.
The entire place is so massive that it could take you a day or two to see everything.
Plus, many gardens are so impressively designed that you'd probably take a ton of time with selfies or professional photography.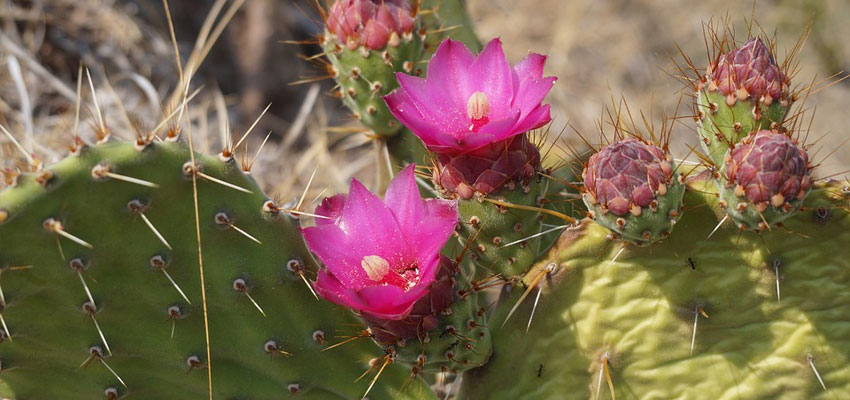 Location: Papago Park, at 1201 N. Galvin Parkway in Phoenix, central Arizona
Don't Miss: Don't miss the electric desert show (it happens after dark from October to May) and it is one of the most impressive light shows you'll ever witness.
Garden Info: This 140-acre botanical garden is home to over 50,000 plants, most of which are members of the cacti species from around the world
When to Visit: March and April are generally the best months to visit the area when it is sunny, warm and many plants are blooming.
Entrance Fees: The Desert Botanical Garden has free admission on the second Tuesday of the month from the hours of 1 – 8 p.m. If you can't visit then, you need to pay $24.95 for adults and $12.95 for kids 3 to 17.
Imagine walking through a path with thousands of cacti surrounding you as you walk.
The collection isn't the most colorful, but once the sun sets from behind, the entire view looks something out of a painting.
Since the plants here thrive in the heat, planning your trip can be tricky.
Of course you'd want to see everything there is to see on one of the best botanical gardens in the US, but you have to be comfortable as you choose from five different walking trails (Sonoran Desert, desert wildflower, and so on).
There's also exhibitions of local artists and sculptors, such as Larry Kornegay.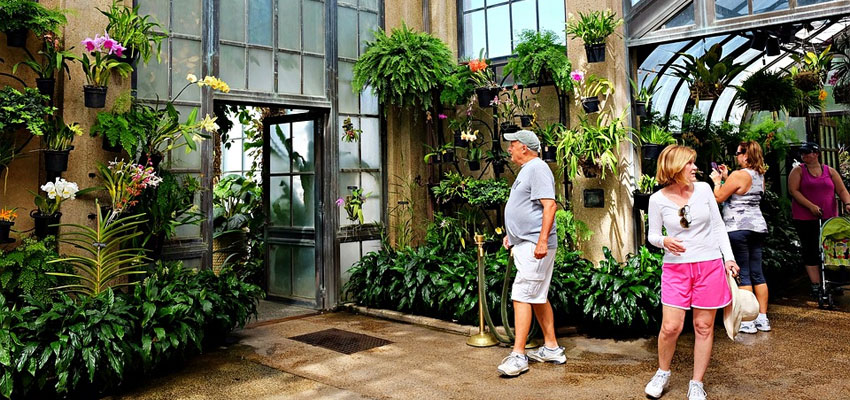 Location: Kennett Square, Pennsylvania
Don't Miss: If you can stay a bit later, the Open Air Theatre showcase stunning fountain and light show inspired by an outdoor theatre near Siena, Italy.
Garden Info: This 436 hectares of gardens, woodlands, and meadows featuring large varieties of oak, lilac, orchid, bamboo, fern, and even plants native to South Africa and Australia
When to Visit: Summer (so you can catch the illuminated fountain performance set to Beatles and Aaron Copland music)
Entrance Fees: $23 for adults, $12 for kids, open every day from 9 am to 6pm
Out of all the best botanical gardens in the US, the Longwood Gardens feels and looks more like an art exhibit.
Don't miss the outdoor horticulture, Chimes tower, Flower Garden Walk, and the Conservatory.
From May to late September, guests can see the Festival of Fountains.
It would take you around 4 hours to roam around the garden and see absolutely everything. Don't rush, a drive back to Philadelphia takes an hour long.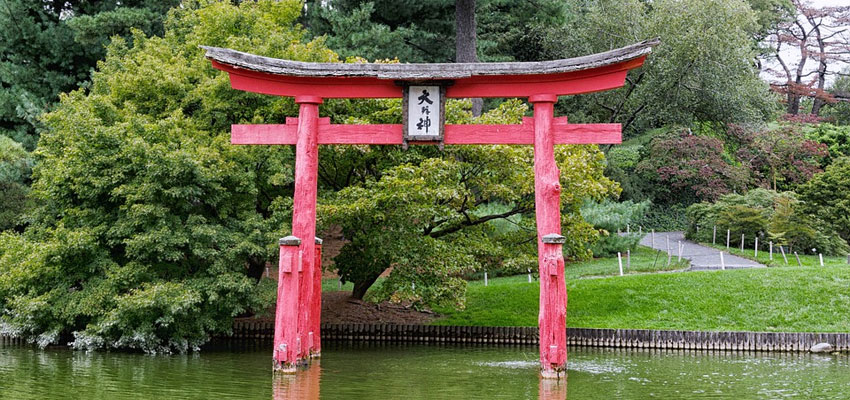 Location:  990 Washington Ave, Brooklyn, NY
Don't Miss: The Cherry Blossom festival is a sight to behold.
Garden Info: This 52-acre horticultural haven in the heart of Brooklyn, New York is a favorite among locals and tourists alike. It is home to over 14,000 groups of plants.
When to Visit: You have to witness the changes of the plants all over the garden through every season. Admission is free Tuesday to Friday from December through February.
Entrance Fees: $15 for Adults and $8 for kids, open every day except Mondays. Admission is free Tuesday to Friday from December through February.
Aside from the Cherry Blossoms that receive over a million visitors each year, make sure to check out the Steinhardt Conservatory, Japanese hill and pond garden, Shakespeare garden, Cranford Rose Garden, and the Alice Recknagel Ireys Fragrance.
To be able to see everything, allow at least 2 hours to visit Brooklyn Botanic Garden.
There's a cafe inside, if you're feeling a bit tired and want to rest a bit.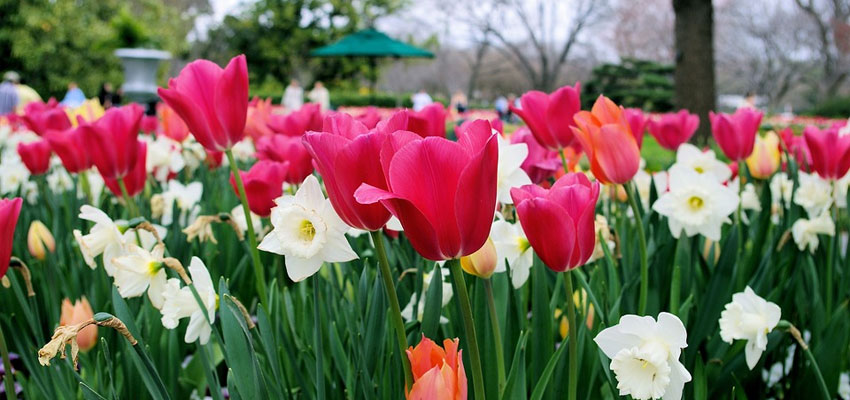 Location: 8525 Garland Rd, Dallas, TX 
Don't Miss: Make sure to check out the scenic White Rock Lake
Garden Info: This 66-acre botanical garden
When to Visit: Visit the spring to witness thousands of gorgeous tulips during Dallas Blooms. In the summer, watch out for water displays and outdoor concerts in the summer
Entrance Fees: $10 to $15, open daily
Planning a trip to the South? This attraction is considered one of the best South Botanical Gardens, so squeeze it into your itinerary if you have time.
If you're visiting with kids who love science, make sure to check out the complete life science laboratory with endless potential for discovery.
A basic tram tour which covers just the features close to the main "Paseo" takes about 30-45 minutes, but if you're exploring everything else, even a day's worth wouldn't be enough.
The Dallas Arboretum and Botanical Garden has 19 gardens, but I recommend not skipping the Pumpkin Village in Pecan Grove, The Nancy Clements Seay Magnolia Glade and Margaret Elisabeth Jonsson Color Garden.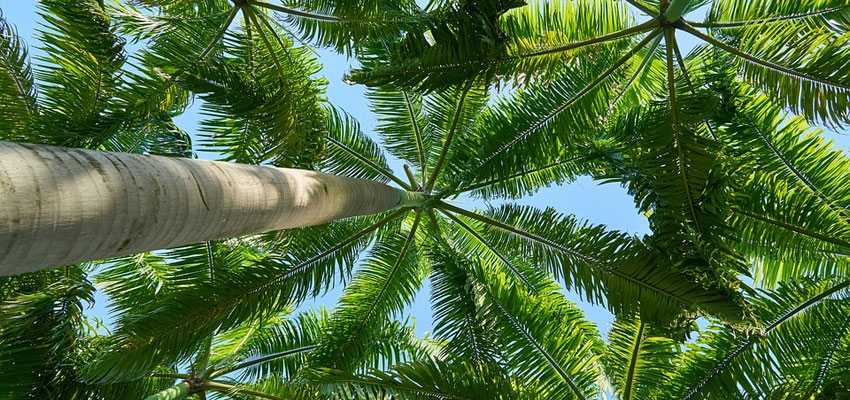 Location: Coral Gables, Florida
Don't Miss: the 1,000-palm Montgomery Palmetum
Garden Info: This 83-acre botanic garden is home to many rare tropical plants like vines, cycads, and palms.
When to Visit: November through January (when the Night Garden and its light show illuminates the tropical gardens at Fairchild).
Entrance Fees: Tickets for Fairchild members are $20 for adults and $15 for kids. Non-members pay $28 for adults and $20 for kids.
Probably one of the best botanical gardens in the US with such rich trees, lakes and gardens, the Fairchild Tropical Botanic Garden was built to preserve the tropical plants and two-acre rainforest exhibition.
Its cycad and palm gardens are named as the best worldwide by the American Public Gardens Association.
Make sure to reserve a full morning or afternoon to explore the gardens, lakes and tropical forest.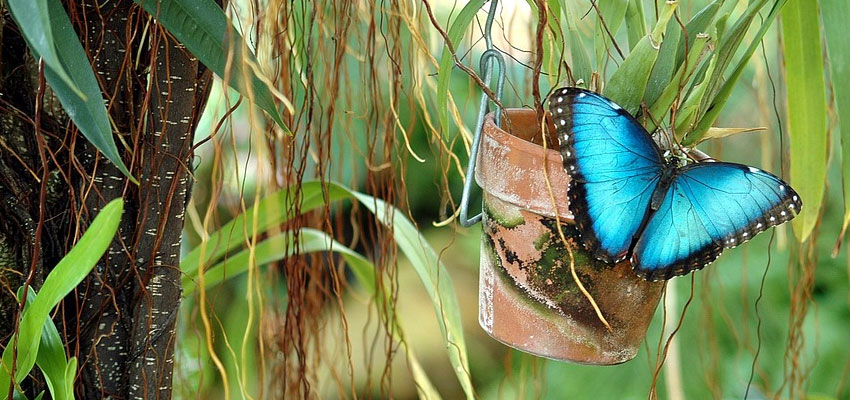 Location: Washington, D.C.
Don't Miss: Spot numerous "historical" trees that were relocated here to serve as museum
Garden Info: This is the oldest botanical garden in the United States
When to Visit: The best times to visit Season's Greenings are weekdays early in December.
Entrance Fees: Free all year
This botanical garden is located just across the U.S. Capitol, so if you're suffering from long lines at the Smithsonian, take a break and visit the garden that George Washington, Thomas Jefferson and James Madison only dreamt about.
The United States Botanic Garden has been open to the public since 1850 and has since grown to house over 65,000 plants.
This garden is small compared to some of the best botanical gardens in the US on this list, so expect to finish the tour within an hour or two.
However, the garden still has must-see elements like the edible plant exhibit, rose and butterfly gardens, and a mix of tropical and desert environments, so your visit could extend over two hours.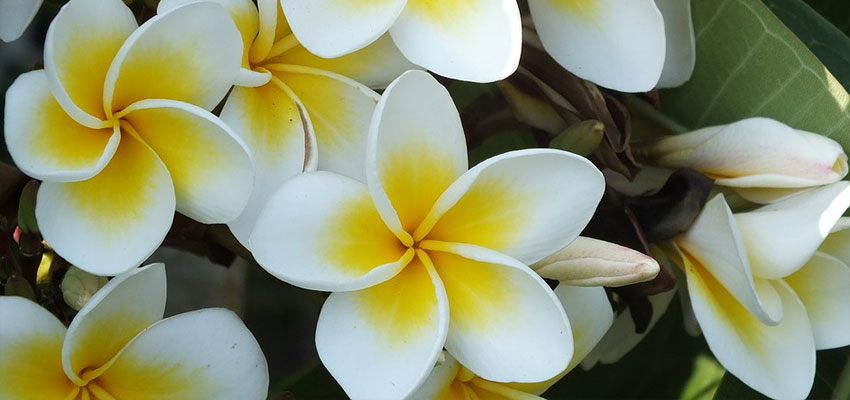 Location: 4425 Lawai Rd, Koloa, HI
Don't Miss: The giant roots of ancient trees, spots where Jurassic Park and the fourth Pirates of the Caribbean were shot.
Garden Info: These botanical gardens are located in adjacent spots at Hawaii's garden isle.
When to Visit: Summer
Entrance Fees: Check out tours for either McBryde or Allerton or both
If you're going on a trip to Hawaii, check out the "garden isle" where you can visit two whimsical, natural botanical gardens in Kauai: the famous McBryde and Allerton Gardens.
The McBryde Garden, used to be called Lāwaʻi Garden, was renamed after the large donation from the McBryde descendants in 2000. It is home to some of the biggest collection of native Hawaiian plant specifies, including orchids, palms, flowering trees and exotic plants from other tropical regions.
Allerton Garden, also known as Lāwaʻi-kai, is an 80-acre botanical garden, originally created by Robert Allerton and John Gregg Allerton, located on the south shore of Kauai, Hawaii.
You'll need at least an entire day to visit both gardens – one in the morning, and one in the afternoon.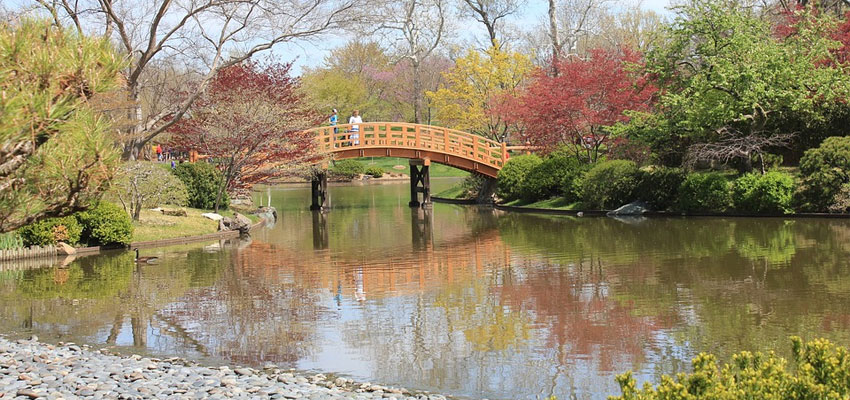 Location: 4344 Shaw Blvd, St. Louis, MO
Don't Miss: The futuristic-looking Climatron. You can't miss it – it's a large geometric glass dome that houses a tropical rainforest.
Garden Info: This 79-acre garden opened in 1859 and is home to thousands of trees and plants.
When to Visit: Summers is ideal so you can explore outdoor gardens as well
Entrance Fees: $14 for adults, free for below 13 years old daily from 9am to 5pm
Here you can find the biggest Japanese garden in the United States. You can also discover over 4,800 trees, some of which date back to the 19th century.
Don't miss the English Woodland Garden, which houses 100 dogwoods, 300 azaleas and rhododendrons, and other preserved plants.
If you're lucky, you can schedule your visit during the annual Japanese Festival and the Chinese Culture Days.
Tips when Visiting any of The Best Botanical Gardens in the US
Whether you go to just one or all of my picks for the best botanical gardens in the US, you have to be prepared for your adventure.
Be comfy – Wear a hat and comfortable clothes. Your shoes should also be made for walking, so you could explore miles and miles of land without stressing your knees.
Dress in layers – If you're visiting these gardens in winter or rainy seasons, dress in layers. Be sure to check local weather before going to any of these sites.
Learn – And if you'd like to help the awesome PlantSnap APP record plant life information for all of mankind, or simply just to identify plants you don't know, download the app. It's pretty cool.
Get protected – Hats don't protect 100%, so use sunscreen as well. Make sure to bring a bottle of water everywhere, so you're protected from dehydration.
Touristy items – Don't forget your cameras, selfie sticks, quick and easy-to-eat snacks, money for entrance fees, and other items tourists should bring. If you're visiting with a toddler, a stroller can definitely be a life-saver.
And of course, be courteous. A lot of time and money went into developing these best botanical gardens. Don't touch anything you're not supposed to!
Lastly, enjoy what nature has in store. We're lucky that we get to marvel at plants, herbs, trees, flowers, and everything in between as long as we like.