Famous for their course, history, or the scenery, these are the best marathons in the US that should be on any runner's to-do list.
For marathon runners, nothing's better than the feeling of lining up with hundreds or even thousands of other runners, hearing the gun go off, racing through a scenic route, and crossing the finish line with spectators cheering for you.
Deciding which marathon in the US to sign up for is tricky; there are literally thousands to choose from.
The Best Marathons In The US
This list isn't in any particular order, but they're all full marathons (26.2 miles or 42.195 kilometers) and they all start and/or end in the US.
1. Boston Marathon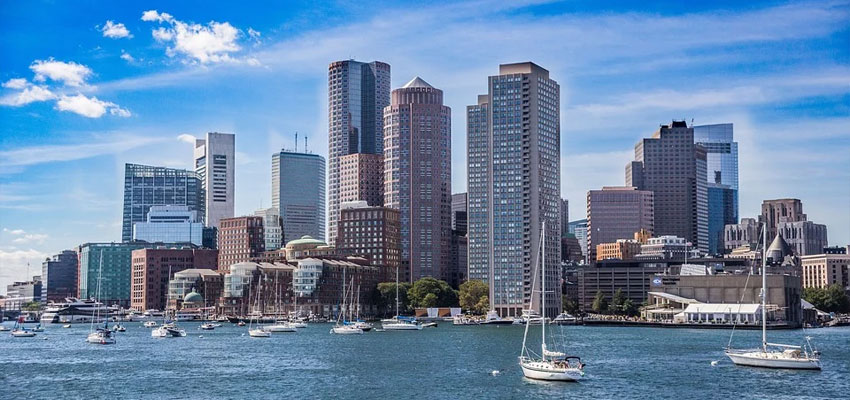 Start: Hopkinton, Massachusetts
End: Boston, Massachusetts
When: Patriots' Day (third Monday of April)
Register: Boston Marathon
Why Run It: World's oldest annual marathon
Founded in 1897, the Boston Marathon is known as the oldest annual marathon in the world, attracting 500,000 spectators a year.
Aside from being the oldest, it is also one of the toughest to qualify for. A runner who wants to run in the Boston Marathon has to complete a standard marathon course that is certified by the International Association of Athletics Federation (IAAF) within 18 months before the marathon.
For the upcoming marathon, the qualifying standard for a male aged 18 to 34 is 3hrs 00min 00sec and below. Thus, for many runners, just qualifying for the Boston Marathon is an achievement in itself.
The Boston Marathon is considered a moderately difficult course because of the Newton Hills around Mile 20, culminating in Heartbreak Hill near Boston College, but you can count on spectators celebrating Patriots' Day to cheer you on.
2. Chicago Marathon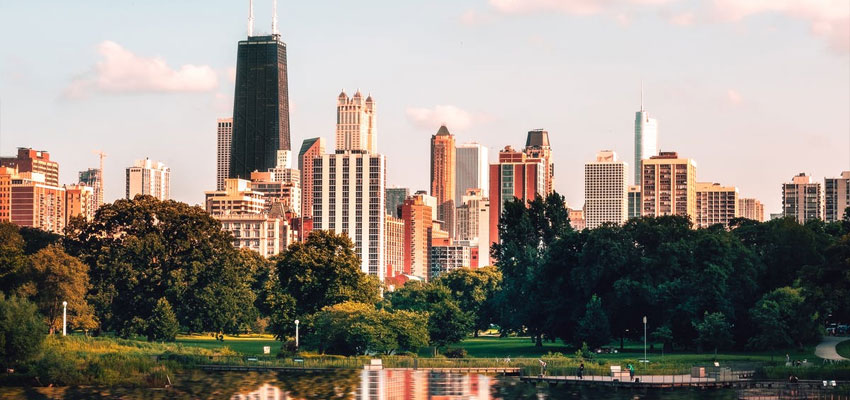 Start: Chicago, Illinois
End: Chicago, Illinois
When: First/Second Sunday in October (before Columbus Day)
Register: Chicago Marathon
Why Run It: Most likely to hit personal record
Officially known as The Bank of America Chicago Marathon, runners started participating in this marathon since 1905.
It's known for its fast and flat course, facilitating the pursuit of personal records and world records. The course winds through Chicago's many neighborhoods, giving you a glimpse of tourist spots like Wrigley Field, Chinatown, and Lake Michigan.
There's no shortage of spectators here, as well. Around 1.2 million of them line Chicago's streets to cheer for the runners.
Visiting Chicago? Here are the 50 best things to do in the city.
3. New York City Marathon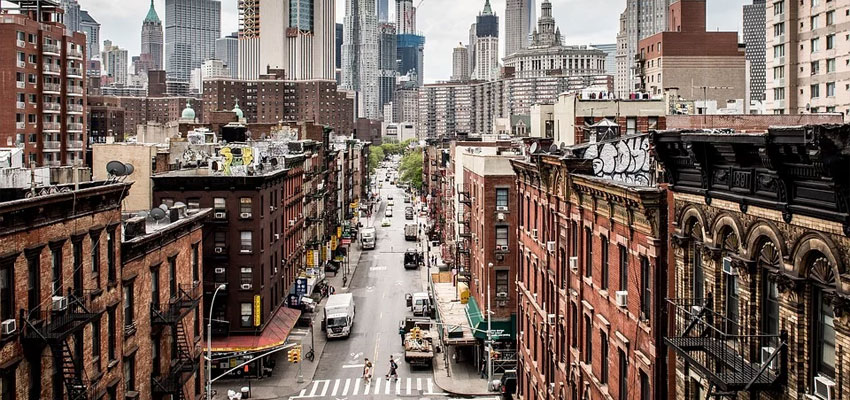 Start: Ford Wadsworth, New York City, New York
End: Central Park, New York City, New York
When: First Sunday in November
Register: New York Marathon
Why Run It: Largest marathon in the world
The New York City Marathon is the world's largest marathon, with 53,638 finishers in the 2019 marathon, not to mention those who didn't finish and those who tried to join and qualify but didn't get in.
Its course tours runners through Staten Island, Brooklyn, Manhattan, Queens, and the Bronx, ending in Central Park. The course is moderately difficult; there are some streets that go uphill, but the terrain is generally manageable.
You can either qualify with your time, or you can try your luck with the lottery: one for members of the New York Road Runners, one for US residents who are non-NYRR members, and one for non-US residents.
Along with the Boston Marathon and the Chicago Marathon, the New York Marathon is part of the World Marathon Majors, a points-based competition for marathon runners founded on 6 major city marathon races.
4. Walt Disney World Marathon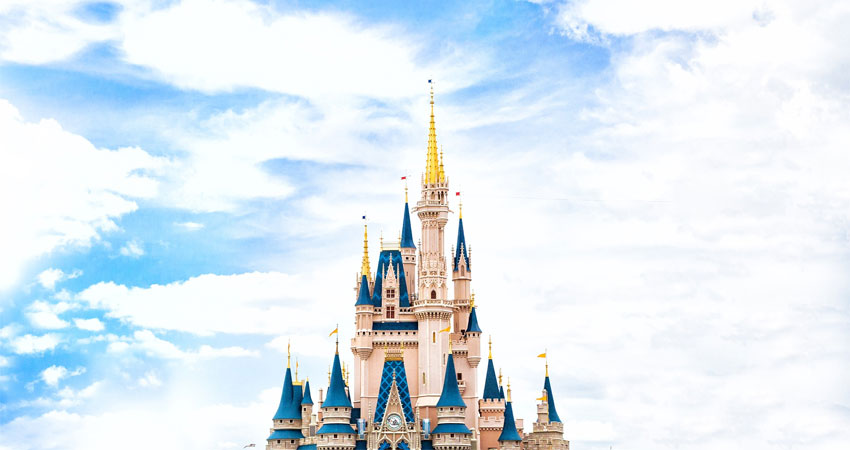 Start: Epcot, Bay Leaf, Florida
End: Epcot, Bay Leaf, Florida
When: First full weekend after the New Year
Register: Walt Disney World Marathon
Why Run It: Unique marathon experience
The main endurance event of runDisney, the Walt Disney World Marathon takes you to all four Walt Disney World parks: Epcot, Magic Kingdom, Disney's Animal Kingdom, Disney's Hollywood Studios, and back to Epcot.
You'll share the roads with actual parkgoers, which means the roads are flat and not all that difficult to run, but crowds may impede your progress.
While you're running through the course, you'll encounter entertainers of all types, like people dressed up as Disney characters, comedians, live bands, etc. There are also character stations set up with a pro photographer so you can take pictures with your favorite characters.
You'll have seven hours to finish the race, so you need to maintain at most a 16-minute-per-mile pace.
Even though it's considered one of the best marathons in the US, it seems hard to participate in this marathon as a mere runner, and you'd be right. Don't join this marathon to beat your personal record; join the Disney marathon for the Disney experience. You can even dress up as your favorite Disney character.
Make it a family vacation instead. You might also want to let your family join in on the other events, such as the family run and the 5K run.
Here's how to save money at Disney World and Disney FastPass Secrets to help you plan the perfect weekend at Disney World.
5. Anchorage Mayor's Marathon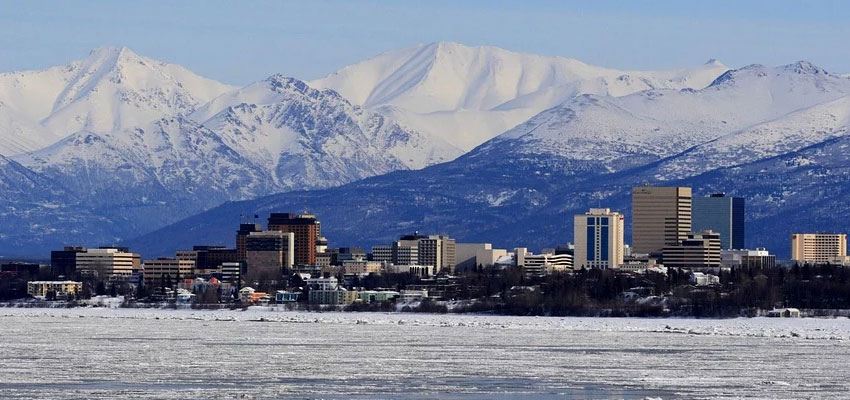 Start: Bartlett High School, Anchorage, Alaska
End: Delaney Park, Anchorage, Alaska
When: Saturday in June that's nearest the summer solstice
Register: Anchorage Mayor's Marathon
Why Run It: Scenic mountain views and wildlife spotting
The Anchorage Mayor's Marathon has been a summer solstice tradition for the past 40 or so years attracting around 4,000 racers every year from all over the US.
The course isn't entirely paved. It's a combination of dirt, gravel, and grass roadways. It goes slightly uphill for 14 miles, then flat and fast until the last quarter mile, where it goes uphill, making your crossing of the finish line all the more victorious.
The view is spectacular, though. Wilderness, greenery, and water views will certainly inspire you to keep running. It's the summer solstice, so there are around 20 hours of daylight, so you don't miss a single view.
Bonus: there's a chance of encountering wildlife, like moose and bears.
Make it a weekend in Anchorage so you have time to explore the city and go such places as the Denali National Park.
6. Big Sur International Marathon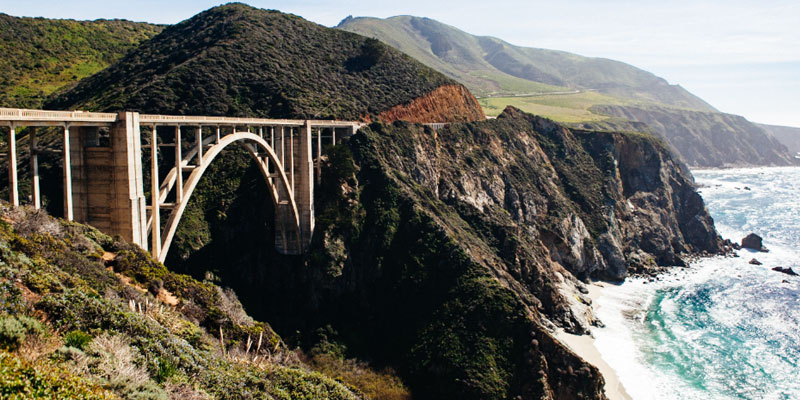 Start: Big Sur, California
End: Carmel, California
When: Late April
Register: Big Sur International Marathon
Why Run It: Scenic ocean views
Does your bucket list include running a marathon and taking in the views of the Pacific Ocean? The Big Sur International Marathon allows you to do both.
It is considered one of the best marathons in the US and a favorite of runners everywhere because of its course: right along the Northern California coastline on the Pacific Coast Highway, hugging a cliffside and overlooking the Pacific Coast Highway to the west.
The course starts among the giant Redwoods in Big Sur and winds toward the Pacific Coast Highway.
It's a moderately difficult course, with 5 hills at the start of the course and 13 hills near the end.
But along the course, there will be entertainers to help uplift your spirits: Taiko drummers at the foot of Hurricane Point, a Yamaha grand piano (with a pianist, of course) at Bixby Bridge, and an eclectic mix of music provided by local musical groups throughout the course and especially at the finish line.
This unique experience makes the Big Sur International Marathon one of the most fun marathons in the US.
After the race and the post-race festivities at Carmel, you can continue north or south along the Pacific Coast Highway via road trip.
The highway will open six hours after the gun start, so you'll have plenty of time to rest up. Here's an itinerary of a Pacific Coast Highway road trip.
7. Honolulu Marathon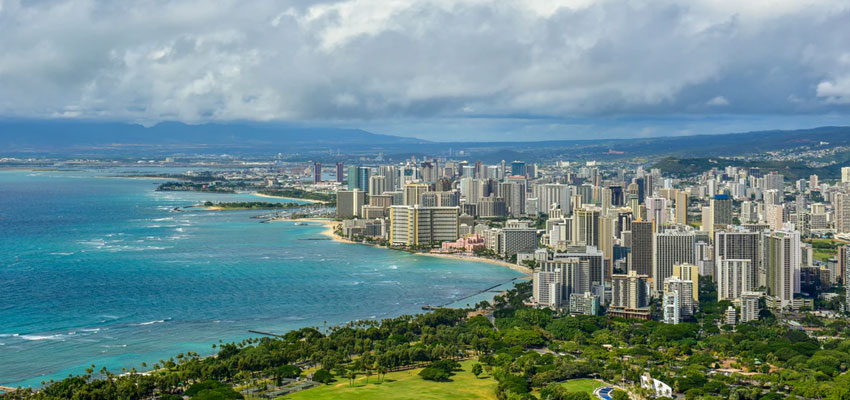 Start: Ala Moana Center, Honolulu, Hawaii
End: Kapiolani Park, Waikiki, Honolulu, Hawaii
When: Second Sunday in November
Register: Honolulu Marathon
Why Run It: Laid-back destination marathon with scenic ocean views
The Honolulu Marathon is one of the largest marathons in the US, with more than 33,000 entrants (of which there are 19,000 finishers) in 2018.
The combination of perfect December weather, no limit to the number of entrants, and no time limit makes this event appeal to everyone from power walkers to first-timers to the best runners in the world.
The course features stunning ocean views and passes landmarks such as the Iolani Palace, King Kamehameha Statue, Kalakaua Avenue, and Diamond Head. It's not very difficult, but there's a bit of a climb when you get to Diamond Head.
Spectators number in the thousands, especially along the final stretch toward Kapiolani Park, where a laid-back post-race celebration awaits with tons of food.
If you're spending the whole weekend in Hawaii, here are the best places to visit in Hawaii.
Another distinct quality of the Honolulu Marathon is its popularity with runners from Japan, probably because there are very few marathons in Japan that are open to everyone.
It's so popular in Japan that in recent years, the majority of the entrants have been visitors from Japan, and Japan Airlines has been the title sponsor of the race since 1985.
8. Niagara Falls International Marathon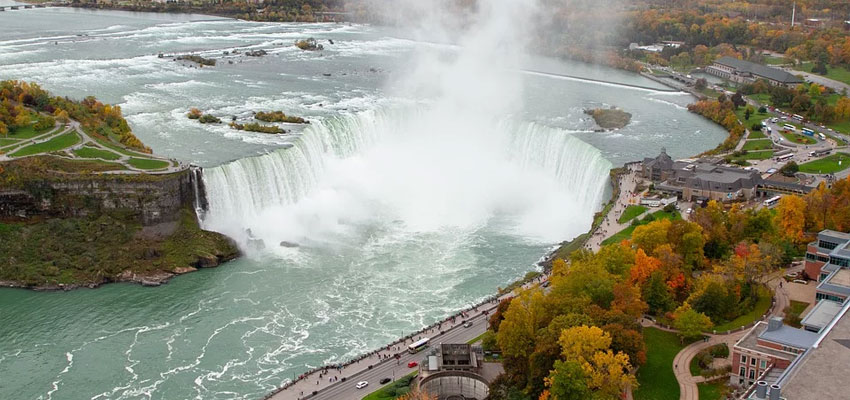 Start: Buffalo, New York
End: Horseshoe Falls, Niagara Falls, Canada
When: October
Register: Niagara Falls International Marathon
Why Run It: Scenic view of the Niagara Falls, end up in Canada
This is the only marathon on this list that will have you crossing the US-Canada border.
The Niagara Falls International Marathon takes you from downtown Buffalo, New York right to the brink of the Horseshoe Falls in Niagara Falls, Canada.
The route first meanders through quaint neighborhoods and you're treated to the sight of beautiful mansions. Then, you cross the Peace Bridge, giving you an amazing view of the Niagara River.
You'll then go into Ontario, Canada, where you then go through the scenic Niagara Parkway along the Niagara River until you get to Horseshoe Falls.
The course is mostly flat and fast, enabling runners to try and beat their personal records.
If you're a US or Canadian citizen, the only thing you have to take with you is your passport or NEXUS card. However, if you're a non-US or non-Canadian citizen, you'll need to have both a US visa and a Canadian visa aside from your passport.
9. Flying Pig Marathon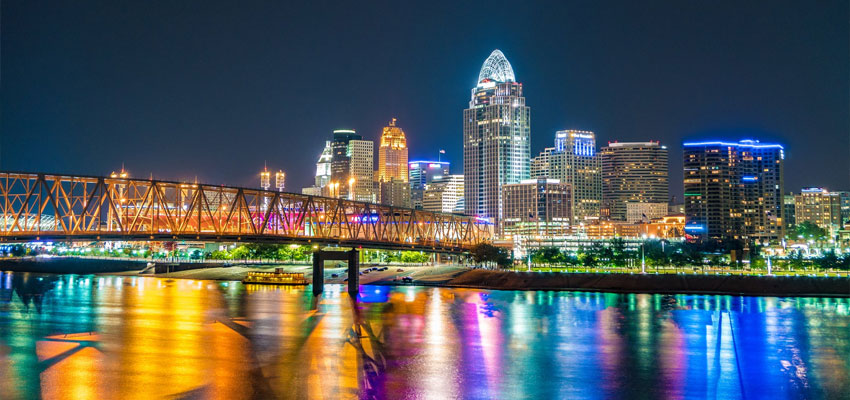 Start: Cincinnati, Ohio
End: Cincinnati, Ohio
When: First Sunday of May
Register: Flying Pig Marathon
Why Run It: A favorite of both runners and spectators
The Cincinnati Flying Pig Marathon is a highly popular marathon known as one long party from gun start to the finish line.
Its course offers great urban views of the neighborhoods of Cincinnati, Covington, Newport, Mariemont, Fairfax, and Columbia Township, with a few miles of hilly terrain at the start of the course and the last 4 miles of the fourth leg follows the Ohio River Scenic Byway along the Ohio River.
Runners love the Flying Pig Marathon because it is highly organized, and volunteers and spectators are probably the most enthusiastic, supportive crowds in any US marathon.
Volunteers are even assigned to take pictures of you with your own camera at the top of the hardest hill, while spectators have designated "Party Zones" scattered throughout the course with amenities and refreshments to keep their energies up to cheer the runners on.
10. Pikes Peak Marathon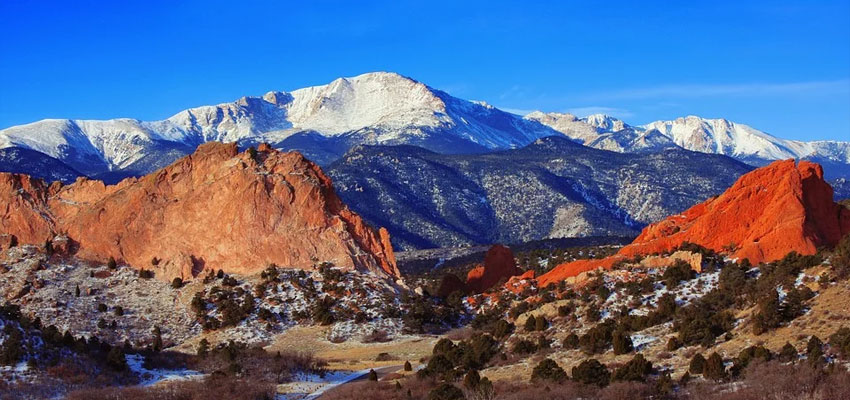 Start: Manitou Springs, Colorado
End: Manitou Springs, Colorado
When: Late August
Register: Pikes Peak Marathon
Why Run It: Toughest marathon in the US
Running a marathon touted as "America's Ultimate Challenge" should definitely be on a runner's bucket list.
The Pikes Peak Marathon is a trail running competition that starts in Manitou Springs, then makes its way to the Barr Trail in Pike National Forest, where the majority of the race is run.
It then goes all the way up through the 16 Golden Stairs up to the Pikes Peak summit, and then back down to where it started in Manitou Springs.
The high altitude and degree of elevation change, the unpredictable weather, and the gravel, rock, rubble, and other natural obstacles combine to create a physically demanding course, making it harder to qualify.
If you do get to register for this marathon, you're treated to amazing views of Pike National Forest as well as the view from the summit.
Which of the Best Marathons in the US are You Registering For?
Out of the thousands of races and marathons organized in the US per year, these 10 are special in their own way. Which one of these are you running in? Or have you participated in any of these marathons?
Tell us your story in the comments!