Driving the Pacific Coast Highway is one of the most popular road trips you can take in the US.
But if you're not a Californian or even from any of the bordering states, you might not be familiar with this breathtaking route.
Here, you're going to get some tips on planning your road trip, as well as preparing your itinerary.
Planning Your Pacific Coast Highway Road Trip
The Pacific Coast Highway (often called PCH for short) is technically a segment of California State Route 1 (SR1), also called Highway 1 between US 101 near Oxnard and Interstate 5 in Dana Point but for the purposes of this article, I'll refer to the stretch of SR1 from San Francisco to San Diego, which is around 600 miles (almost 1000 km) long.
The entire route takes 10 to 12 hours to complete, traveling at a comfortable pace and without any stops.
Depending on how many stops you plan to make and how long you plan to stop, you'll want to set aside at least 5 days for your road trip.
The next question is what direction to take; you can either go from north to south (San Francisco to San Diego) or south to north (San Diego to San Francisco). Experienced drivers along this route would tell you that driving the PCH from north to south gives you more chances to appreciate the coastal view, which would be on your right.
Consider the time of year as well when you plan your road trip.
Summer means hotter temperatures all throughout the route, but colder weather can still catch up with you in the San Francisco area.
Be prepared for all kinds of weather by packing clothes that you can layer, and always, ALWAYS wear sunscreen even when driving.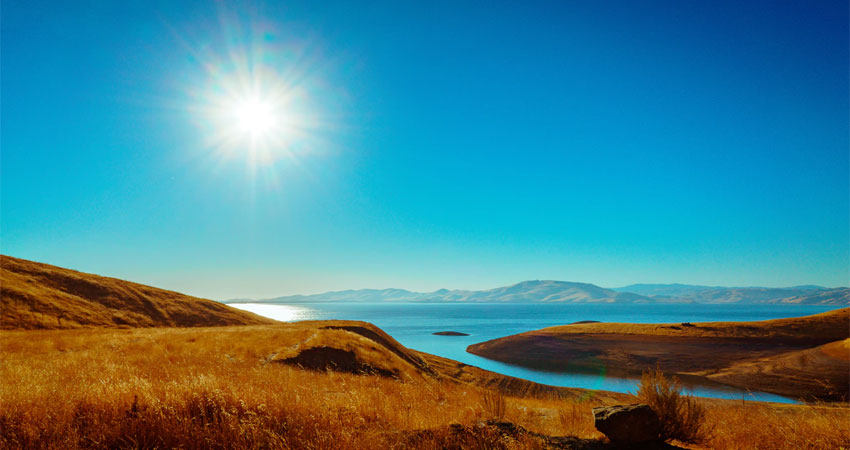 If you're coming from out of state, or you aren't already on a road trip, you can fly to San Francisco International Airport.
Rent a car from a company that will allow you to rent from the beginning of your journey and return it at the end.
Consider whether you want to stay in lodging, camp in camping sites along the highway, or if you want to sleep in your vehicle (like in an RV or any camper-type vehicle).
In the rural segments of the road, there may be long stretches in between gas stations, plus the price per gallon is more expensive than the usual rates. Make sure you have a gas can or two to carry extra gas.
It's always better to have things like transportation, accommodations, and tickets to any attractions you plan to go to booked well in advance. But if you're a more spontaneous traveler, you might find doing advanced bookings stifling.
Weigh these considerations carefully, but err on the side of reserving, especially during the summer months when plenty of other travelers are on the road.
It's also wise to consider hazards and weather conditions beforehand, such as sudden road closures, landslides, storms, and fog. And if you do find yourself stuck in the middle of a weather situation, remember that it's better to lose a day stuck in a hotel than risking your safety by braving these hazards and driving in spite of dangerous conditions..
Below are other resources to help you plan your Pacific Coast Highway road trip:
Pacific Coast Highway Road Trip Itinerary
To help you further in planning your itinerary, here are a few Pacific Coast Highway stops that are worthwhile for a variety of reasons.
These are organized from north to south, and potential detours aren't included.
Keep in mind that these stops are appealing, but there are many, many more places along this route that are worthy of your attention. Plan your stops (and detours, if you're so inclined) according to your own interests.
1. San Francisco
It's virtually impossible to fit in one paragraph, let alone a single article, all the places of interest and things to do in San Francisco.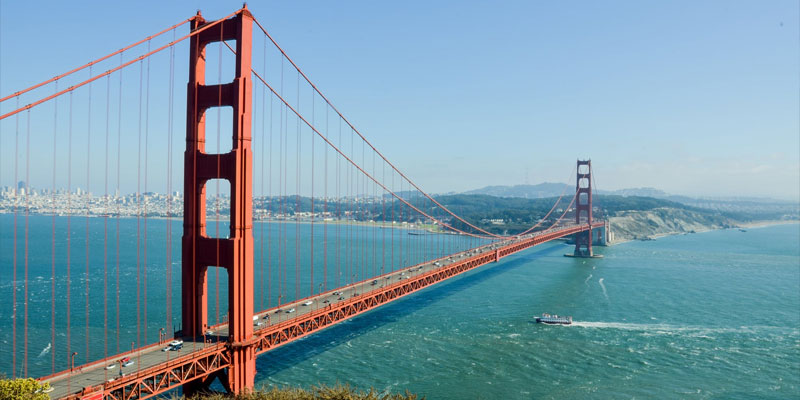 But if you can only pass through San Francisco, at least take time to cross the Golden Gate Bridge (#7 on our list of the most famous bridges in the US).
Resources: San Francisco Visitor Information
2. Half Moon Bay
There aren't many huge attractions here, just a breathtaking, publicly accessible beach with a big surf area that's incredibly photogenic in a quiet, coastal city, where there are plenty of places to stay overnight if you want.
Resources: Half Moon Bay, CA
3. Pigeon Point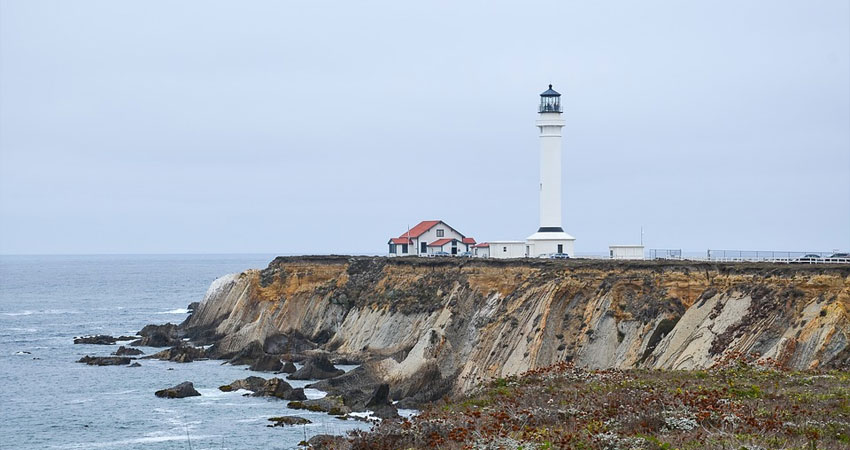 Pigeon Point Lighthouse is the tallest lighthouse, and quite possibly the most photographed one, on the West Coast.
You can make it a fun rest stop or an overnight one by staying in the Pigeon Point Lighthouse Hostel.
Resources: Pigeon Point Lighthouse Wikipedia Page
4. Santa Cruz
Another oceanside city, Santa Cruz is best known for its social activism and beachfront amusement park.
If you're a surfer, you might want to stop by, rent a surfboard and ride some waves.
You might even want to spend a few hours on the Santa Cruz Beach Boardwalk and ride the iconic Giant Dipper rollercoaster.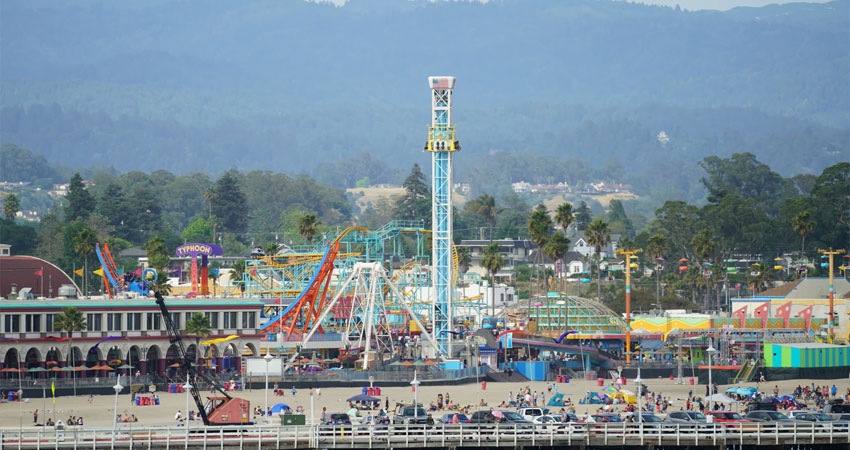 You can also walk down the Natural Bridges State Beach to see the last remaining natural bridge. Or if you can only stay a few minutes, take a drive along West Cliff Drive and take in the scenery.
Resources: City Of Santa Cruz
5. Carmel-by-the-Sea
This charming city on the Pacific Coast is known to be a haven for artists and for being pet-friendly.
Take a long stroll on the famous Carmel Beach, or go shopping in the outdoor malls and family-owned boutiques. If outdoor activities are more your speed, Carmel Beach has plenty to offer; from beach volleyball to surfing to scuba diving.
There are plenty of quaint inns and cozy bed-and-breakfasts here if you want to stay overnight.
Fun fact: Clint Eastwood used to be the mayor of this city.
Resources: Carmel-by-the-Sea
6. Big Sur
The stretch of highway from Carmel to San Simeon is known as the Big Sur, one of the few official scenic byways.
Traversing involves above-average driving skills as it requires you to navigate a winding road through mountainous terrain while the ocean crashes into the rocks below.
There are plenty of lookout points along it allowing you to soak up the coastal scenery.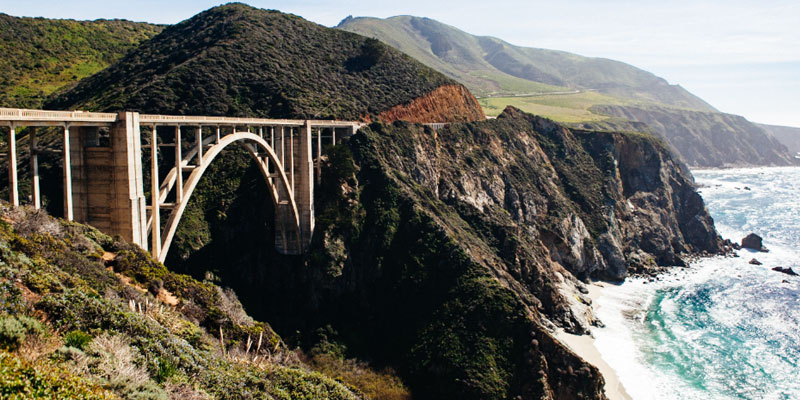 When you enter the Big Sur, you'll have to cross the Bixby Creek Bridge. If it looks familiar, it's because it's photographed often and has been featured in the HBO show "Big Little Lies."
It's also accessible to numerous state parks and hiking trails; if you want to stop for a few hours or even a weekend, there are also plenty of places to camp for the night.
Resources: Big Sur Visitor Bureau
7. San Simeon
San Simeon is where the winding Big Sur ends and where the cliffs turn into unspoiled beaches.
Going into San Simeon, you'll get to pass by the Piedras Blancas Elephant Seal Rookery and see elephant seals just hanging out on the beach and sunbathing.
In the town proper, you can find the Hearst Castle, a hilltop mansion built by William Randolph Hearst in the early 20th century. It's now a museum offering daily tours featuring historic rooms and a legendary art collection.
Still have time to hang out? Walk along the pier at the William Randolph Hearst State Beach or at the Estero Bluffs State Park.
Resources:
8. Morro Bay
Morro Bay is a charming waterfront city distinguished by the iconic Morro Rock visible from miles away.
The Morro Rock is actually a volcanic plug that is now a peregrine falcon reserve.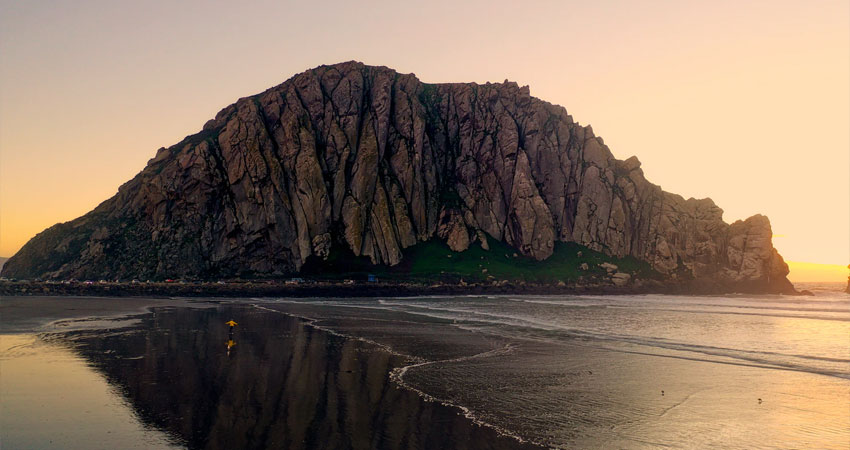 The town proper features lagoons, trails, and a saltwater marsh that outdoor enthusiasts can surely appreciate. For history and culture buffs, the Morro Bay Museum of National History has ecology exhibits and local Native American culture.
And for shopaholics, there are plenty of shops downtown with vintage clothing, specialty goods, and antiques.
Resources: Morro Bay, CA
9. Pismo Beach
Pismo Beach is another popular seaside town where watersports and other outdoor activities like hiking, cycling, ATV, and horseback riding are popular.
If you happen to schedule your trip in the fall and winter months, over 10,000 monarch butterflies flock to the Monarch Butterfly Grove from October to February.
If wine-tasting is more your style, there are plenty of wine regions in Pismo Beach where you can schedule wine-tasting tours.
The growing local art scene is worth exploring as well; from local art galleries and exhibitions to beautiful handicrafts, there's something for every art lover.
Stop in and visit my all-time favorite photographer at Chris Burkard Studios while you're there. You WILL NOT be disappointed.
Resources: Visit Pismo Beach, CA
10. Santa Barbara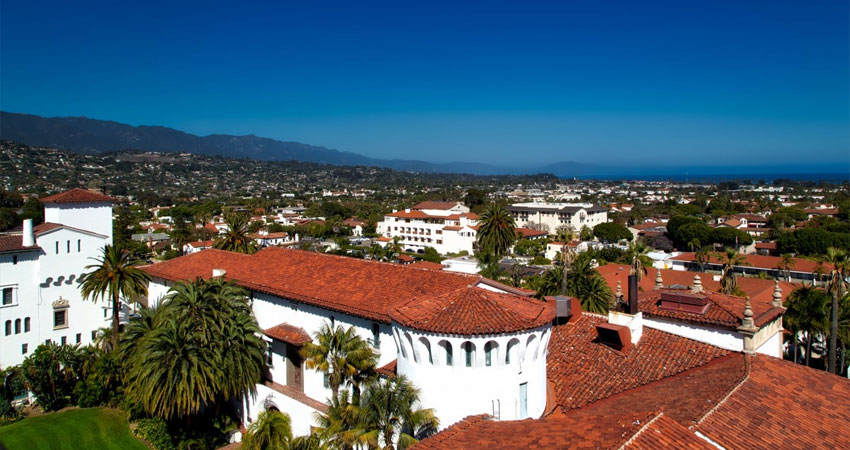 In contrast to the classic Californian beach city of Pismo Beach, Santa Barbara has more of a Mediterranean feel, with Spanish-style architecture surrounded by vineyards.
Aside from the usual attractions of a coastal town, such as watersports and outdoor trails, there are plenty of other historical, cultural, artistic, and culinary attractions that await visitors in Santa Barbara.
Consider visiting the Santa Barbara Museum of Art and Santa Barbara Museum of Natural History. If architecture does it for you, you can also take a walking tour on the streets to check out the red-tiled buildings and other colonial architectural features.
Resources: Santa Barbara, CA
11. Los Angeles
The so-called "city of the stars" needs little introduction.
Driving from Santa Barbara to LA takes you through Malibu beach, where celebrity houses dot the landscape, and Santa Monica, whose pier is lined with amusement arcades and fairground rides
We've previously written about how to spend one day and even two days in Los Angeles, so plan your itinerary depending on how much time you want to spend on the center of the film and television industry.
Resources: Discover Los Angeles
12. San Diego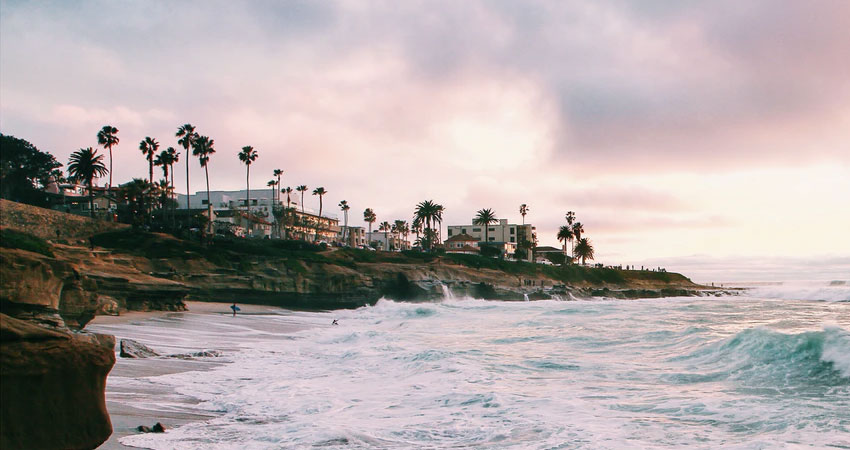 Technically, the Pacific Coast Highway ends at Dana Point in southern Los Angeles, but if you extend a little bit on Highway 5, you can have San Diego as your final stop in your Pacific Coast Highway trip.
If LA and San Diego were sisters, Los Angeles would be the loud, outspoken sister and San Diego would be the quiet, chill one.
The beaches in San Diego are perfect for sunbathing as well as surfing, but aside from the beaches, Balboa Park is a great place to hang out in.
It has hiking trails that crisscross the park and offers views of a cactus garden. You can also explore the many museums inside the park, such as the San Diego Museum of Art and the San Diego Natural History Museum.
Resources: Official Travel Resource for San Diego
Start Planning Your Drive To The Pacific Coast Highway
As I've mentioned above, it's better to plan your itinerary ahead of time so you can work around the structured plans and allow for some spontaneity in your trip.
It's my hope that you find the above itinerary helpful as well as the suggested attractions and places of interests.
Want to get off the PCH in Santa Monica and take on Route 66? Check out our article on Route 66 attractions.
We Want To Hear From You!
Planning your own PCH drive? Did you find this article useful?
Have you taken this road trip before? Did I miss any interesting stop you'd like to tell us about?
Tell us about it below!