While hiking at Yosemite is the most popular option, kayaking is also a great way to explore, immersed (literally) in the natural beauty of the National Park.
Don't know where to start? To help you organize your kayaking trip to Yosemite, I have put together a handy 3-day itinerary.
Keep reading to learn more about the best time to kayak at Yosemite, the best locations, guided tours, and some useful tips.
What are the 4 Best Places to go Kayaking in Yosemite? A 3-day Itinerary
Let's explore the 4 best destinations for kayaking in Yosemite, plus some exciting things to do for a weekend packed with activities.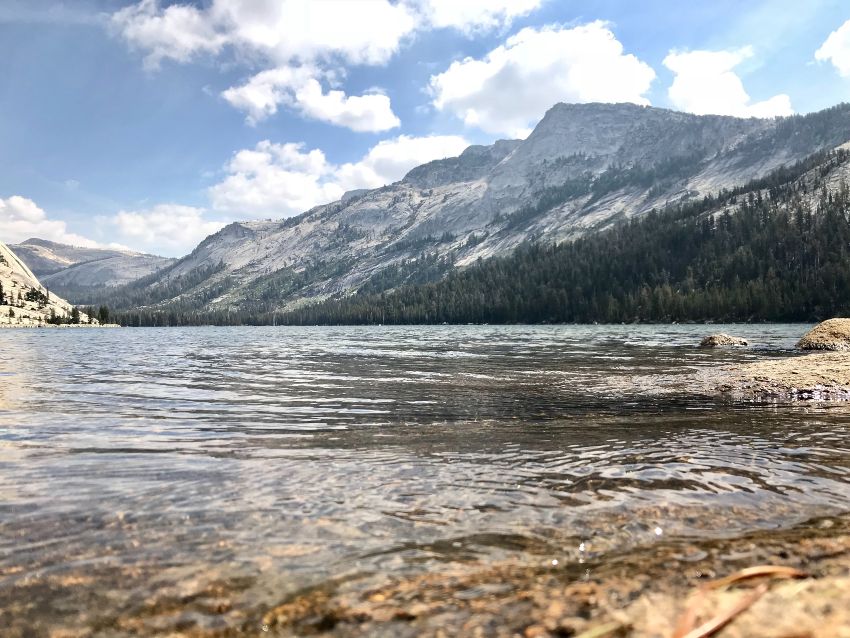 The first stop of your Yosemite kayaking trip can be Tenaya Lake.
This alpine lake surrounded by mountains offers a spectacular view and a day's worth of fun for boating enthusiasts.
The lake's parking lot is located close to the boat access point, so you'll have no trouble transporting the kayaks from the car to the water.
After kayaking all morning, you can grab lunch at the Tenaya Lake Picnic Area, then hit one of the few panoramic trails nearby.
Two great choices for a nice hike are the Sunrise Lakes Trailhead and Murphy Creek Trailhead, both located close to the lakeshore.
For the best photo opportunity at Tenaya Lake, you can hit the Sunrise Lakes Trail and reach Olmsted Point.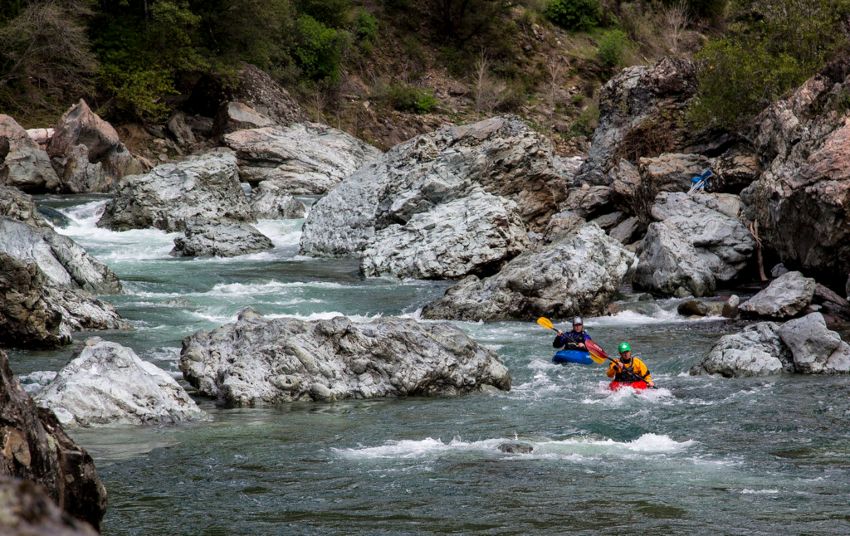 South Fork Merced River is one of the most challenging locations to kayak in Yosemite, so there are a few considerations to keep in mind.
I recommend kayaking at South Fork Merced River only to kayaking experts, who know how to navigate rivers with steep points and sometimes low water levels.
Also, be sure you're coming to South Fork Merced River with all the necessary equipment to kayak in complete safety.
Although challenging, this spot can be incredible for boating as there it is completely immersed in pristine nature and is never as crowded as other Yosemite locations are.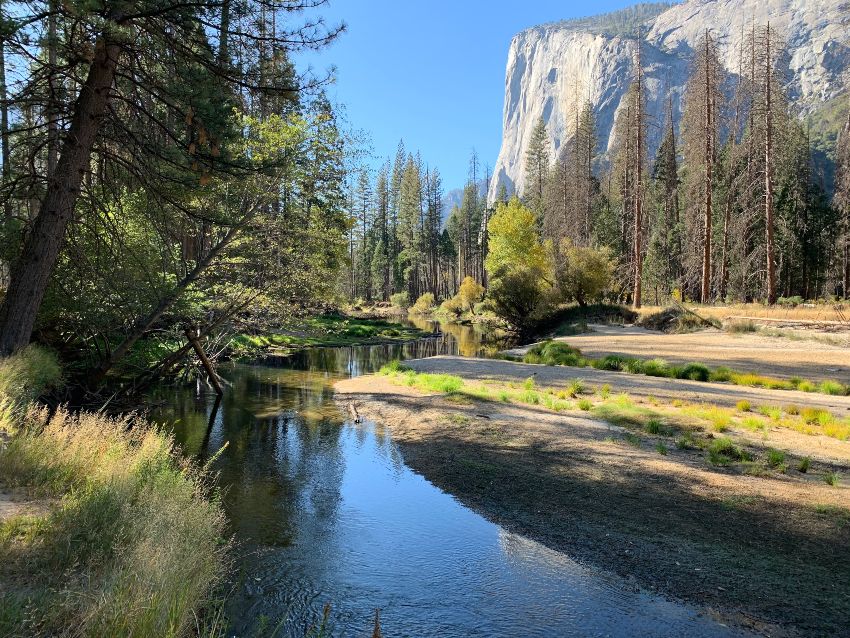 A truly breathtaking panorama awaits you at Merced River. The river is an absolute must-see of Yosemite, with its crystalline waters perfect for swimming, and of course kayaking.
Stretching through Yosemite National Park for almost 150 miles, the river is blessed with peaceful and serene waters.
This is a great location for kayaking beginners who enjoy floating surrounded by stunning nature.
Exploring Merced River by boat is especially fun because of the many hidden beaches you'll be able to spot from the water.
For the more experienced boaters looking for some fun, Merced River also offers whitewater rafting opportunities.
4. Tuolumne River – Bonus Location near Yosemite National Park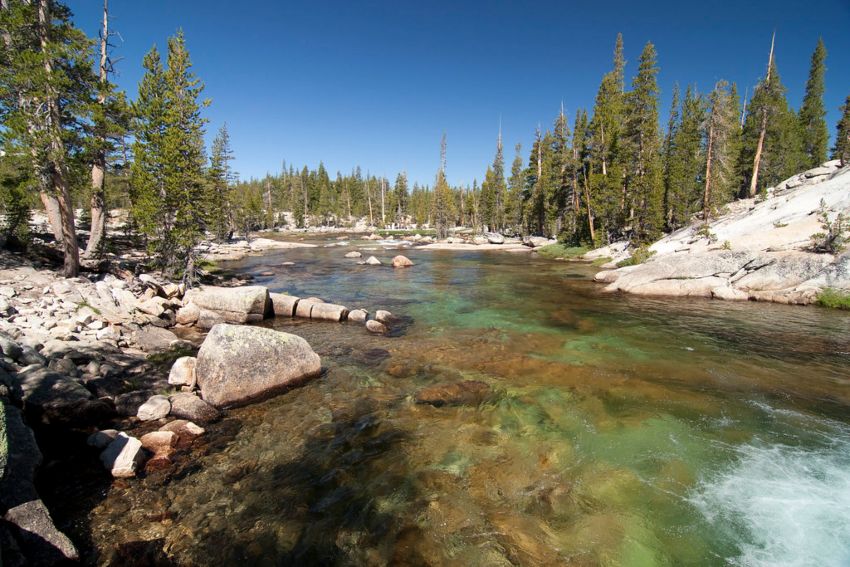 Located just outside Yosemite National Park (but easily reachable by car), Tuolumne River is a whitewater rafting lover's dream.
This is one of the most exciting spots in Yosemite to raft and kayak, with its difficulty level rated at Class IV+.
If you love fighting rapids in low water and difficult conditions, the Tuolumne River is the place for you.
Enjoy discovering all the secluded bays, swimming holes, and jumping rocks, in complete peace and away from masses of tourists.
Kayaking, Rafting, and Paddling Tours in Yosemite for both Kayaking Beginners and Experts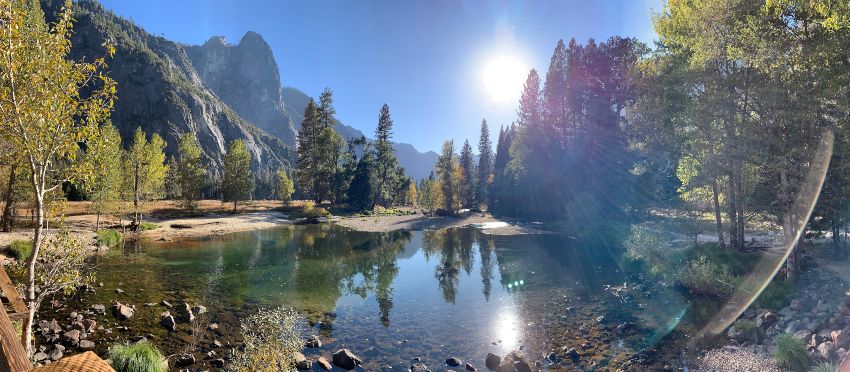 Sierra Mac River Trips offers the best packages for organized kayaking tours in Yosemite. There are many options available, with even multiple-day organized trips.
This 1-day trip is perfect for boating beginners that wish to explore Yosemite in a fun and unusual way.
This self-guided, totally affordable tour will take you on a 6-mile exploration of Merced River, and is available throughout the Summer.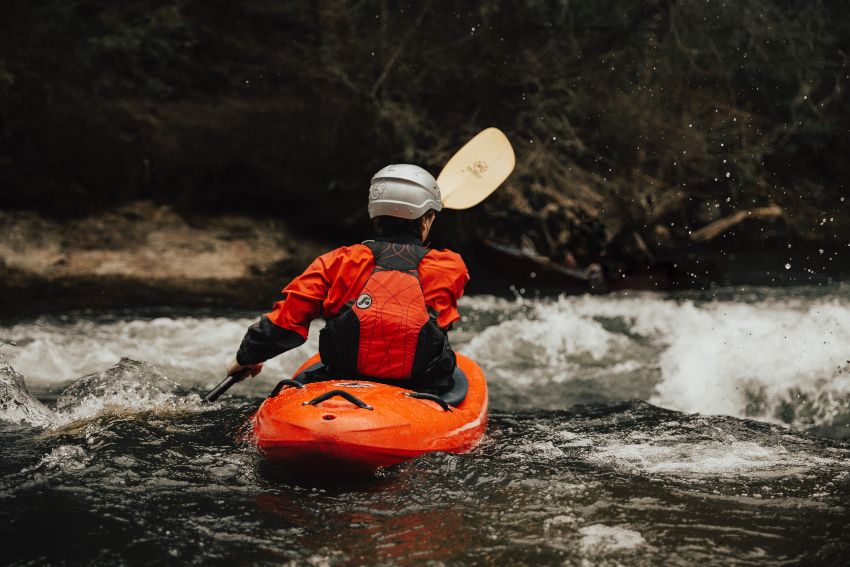 Challenging, exciting, and stimulating are three words I would use to describe this fantastic tour.
The guided tour lasts 3 days and will take you around all the best and most scenic rafting spots in Yosemite.
You'll be led by several experienced and knowledgeable guides who will make sure you have all the information necessary to navigate the most difficult sections of the streams.
You'll also receive fitness information before the trip to allow you to avoid beginners' mistakes.
The trip starts strong with some thrilling whitewater rafting at Cherry Creek and carries on the next days with more relaxing watering holes.
Accommodation is included, as you'll be sleeping at a riverside camping spot, for a truly immersive experience.
The 3-day tour can cost up to $1000 per person, but it can be worth it as it takes the whole planning aspect out of your hands, and it ensures a planned-out comprehensive kayaking experience.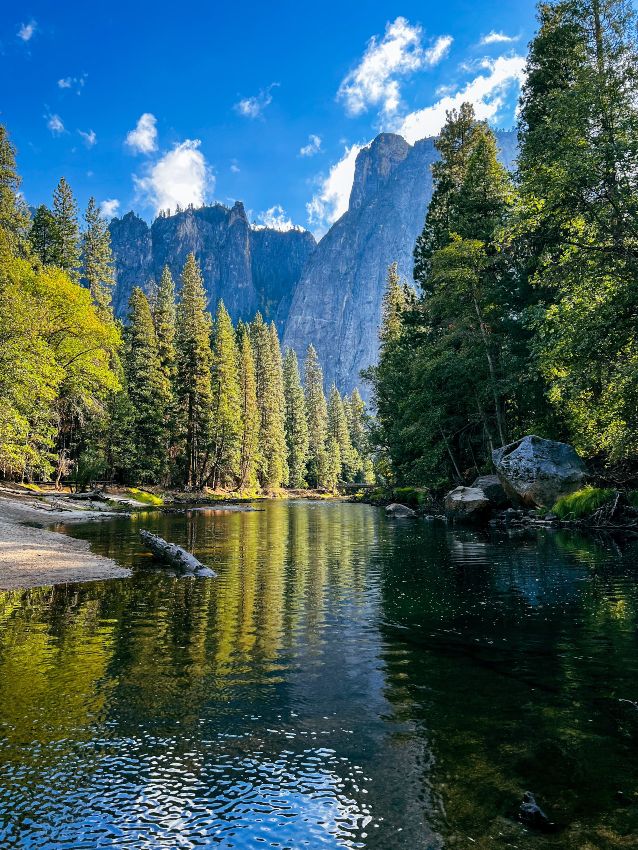 This guided tour includes both rafting and paddleboarding options. You can choose the full-day trip option and navigate Merced River for over 16 miles, or the half-day option which covers about 11 miles.
The tour will take you on whitewater sections of Merced River that are rated between the III and IV classes. For this reason, there is a minimum age requirement of 7 years.
The cost for this tour can go from around $100 to $180 per person.
I'd say buckle up, but that wouldn't be possible, so brace yourself for some thrilling river rafting.
This tour can last from 1 to 3 days and is one of the most fast-paced and intensive adventures available at Yosemite.
The 1-day trip includes lunch, while for multiple days accommodation (basic camp on sand river beaches) is also provided.
The rapids can be pretty tricky for beginners, and in general, this experience can be pretty demanding.
For this reason, I only recommend this tour to boating experts, who are confident in their endurance and fitness.
The Best Time to Kayak in Yosemite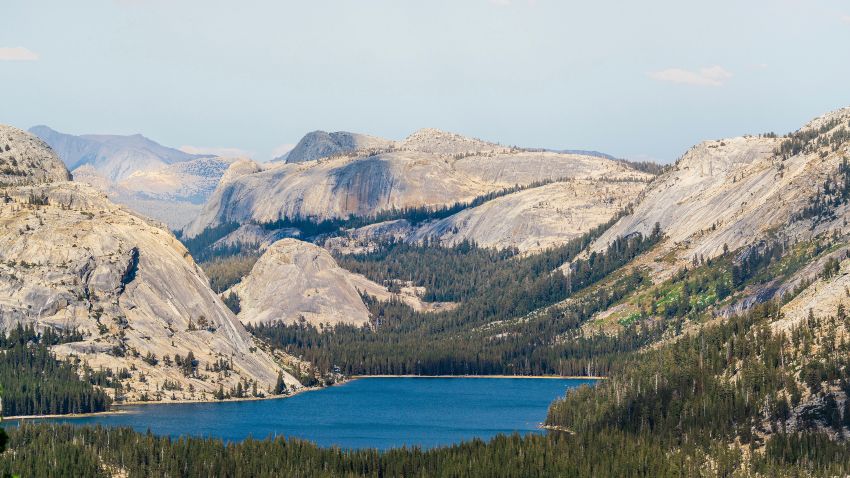 If you're planning a trip to Yosemite but you're not set on the dates yet, you'll find the best weather conditions and highest water temperatures between July and August.
The summer is surely the best time to visit the National Park if you also intend to camp and hike.
However, the downside of kayaking during the summer months is the water level, which can be lower than usual.
If you're apt to swim and boating in colder water, you'll find the best kayaking conditions (with lots of water) between April and June.
Boating in Yosemite is also possible during fall, however, you may encounter bad weather and cold temperatures.
Renting Raft and Kayaking Equipment at Yosemite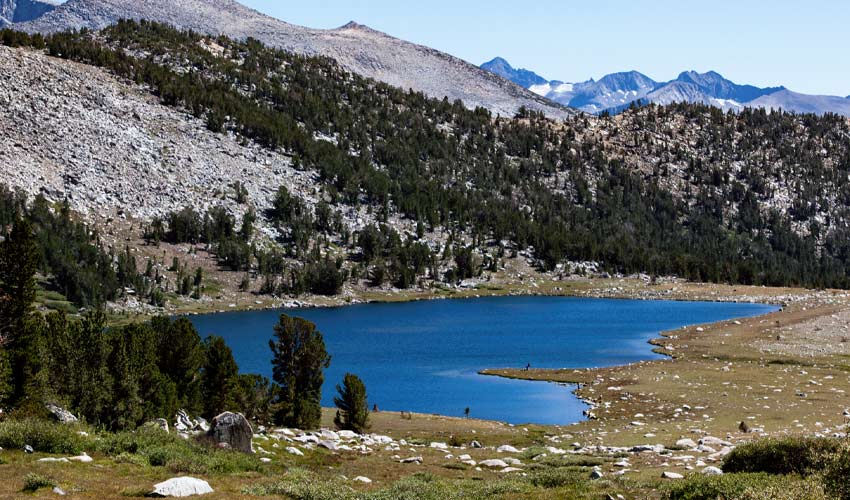 If you don't own boating equipment, do not worry, you can rent it directly inside of the park.
The most popular facility for renting kayaks is the Padyak Shak at Merced River.
At the Padyak Shak, you'll find solo kayaks, tandem kayaks, as well as equipment for stand-up paddleboards, and catamaran stand-up paddleboards.
It's very convenient to rent here as you don't necessarily have to rent the kayak for the whole day.
If you intend to go for a shorter boating trip and spend the rest of the day hiking or relaxing, you can rent the kayaks for 4 hours at half of the price, or even rent for just 1 hour.
Here is the full price list and hourly rates for renting kayaks with Padyak Shak at Yosemite.
Another good option for rentals is Curry Village Recreation Center, also located near Merced River.
Curry Village is mainly known for the beautiful cabins available for those who love a good glamping trip.
However, apart from the luxury lodging, you'll also find they rent kayaks, rafts, and even bikes.
I recommend calling ahead to avoid reaching the place and finding no kayaks available.
Organizing a Kayaking & Fishing trip to Yosemite is Easy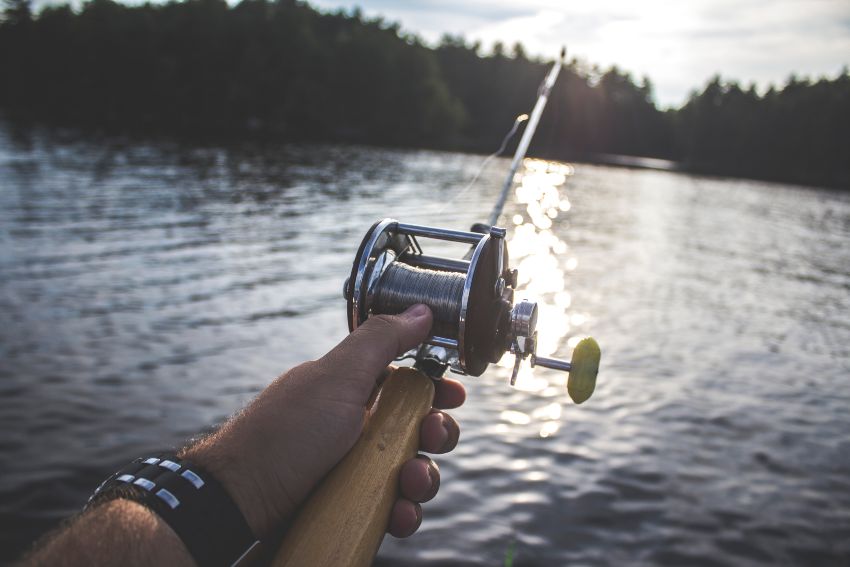 Kayaking and fishing go hand in hand, as it's easy to reach amazing remote fishing spots with the freedom and flexibility that the kayak provides.
Yosemite is great for fishing because of the large population of rainbow trout, crappie, and largemouth bass.
Fishing at Yosemite is permitted year round and the regulations are the same that apply in all of California.
Before leaving for your trip, be sure to check out the specific fishing rules concerning baits, hooks, and possession limits.
Ultimate Packing Checklist for your Kayaking Trip at Yosemite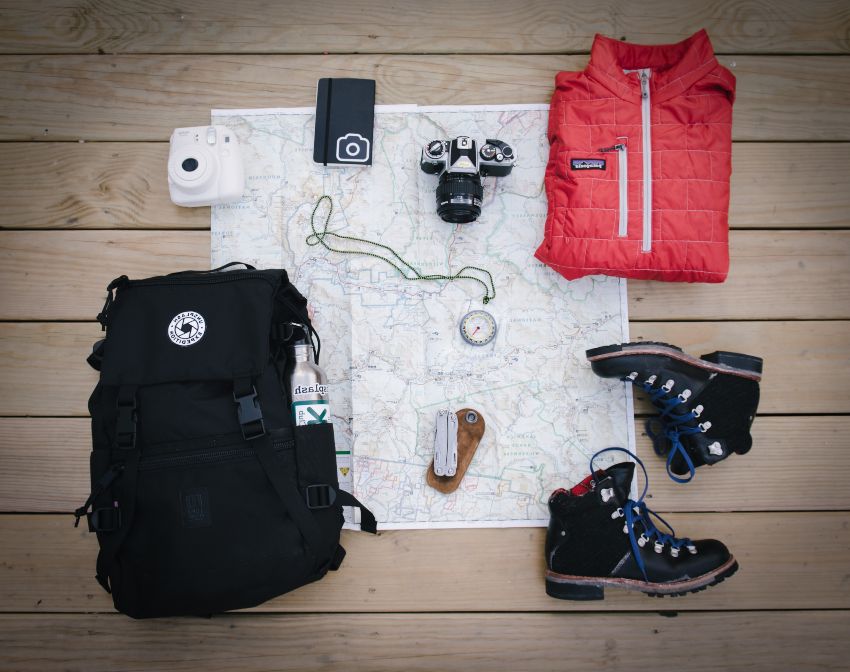 Putting together a great packing list can be a challenge, especially for a trip that potentially includes hiking and camping as well as kayaking and other water sports.
Here are 5 essential items that shouldn't be missing from your bag.
Comfortable swimsuit or wetsuit, depending on the weather and season. But don't let the air temperature fool you, always check the water temperature before deciding what to wear.
Quick dry kayak shoes are the best choice as they are designed specifically for long kayak trips.
A personal floatation device is mandatory at Yosemite. So if you're not planning on booking a guided tour (where often the device is included in the gear), you must bring one with you.
A nylon shell jacket can make a difference in bad weather.
Sunscreen and even long sleeve shirts and long pants can be a great choice for people who easily sunburn. Keep in mind you are going to be in the sun for hours while kayaking.
What's Next? Plan the Ultimate Adventure Today
For an adventurous and thrilling weekend, nothing beats the amazing national parks of the west coast.
And if you're looking for more inspiration, why don't you check out my 20 favorite weekend getaways in the US?