If you're planning a trip to western U.S., make it 100% memorable to everyone by including West Coast National Parks that feature a good mix of majestic mountains, historical structures, natural landscapes, adventure trails and one-of-a-kind beauty you cannot find anywhere else.
9 Must-See West Coast National Parks
From California to Alaska, take a look at my top 9 West Coast National Parks.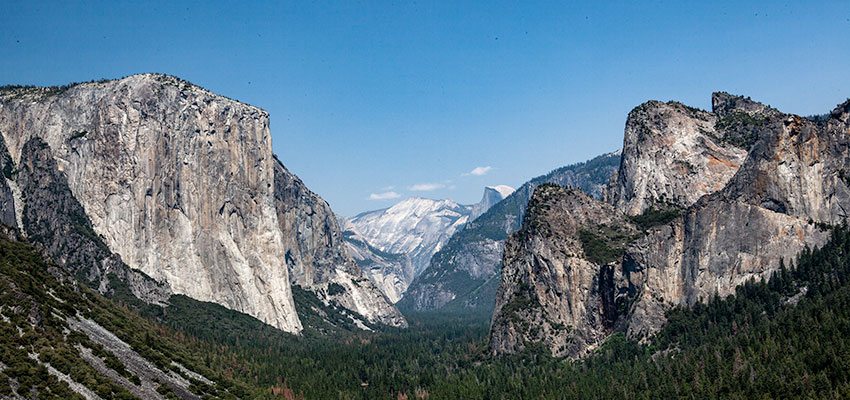 Absolutely don't miss: Yosemite National Park has a couple of fantastic waterfalls, but if you're after the "classic Yosemite falls" featured in almost all Yosemite trips, then you've got to check out Bridalveil Fall.
Out of all the California National parks, Yosemite is the most popular for several reasons:
The world-famous Yosemite National Park is massive – it spans across four counties within 748,000 acres of land, water, mountains, cliffs, and jaw-dropping views from several angles.
Located right smack in the middle of California's Sierra Nevada Mountains, Yosemite's Sentinel Dome gives you views of Half Dome, Yosemite Falls, El Capitan and Yosemite Valley all in one hike.
Ideal for nature lovers, the Mariposa Grove will get you face-to-face with Giant Sequoia trees, while the Mirror Lake stuns with a dreamy view of the granite cliffs, the beautiful meadow, and lush greens from across the water.
Whether you're looking for a place to think, camp out in nature with your family, or go on hikes, trails and other adventures, Yosemite National Park has something for all ages.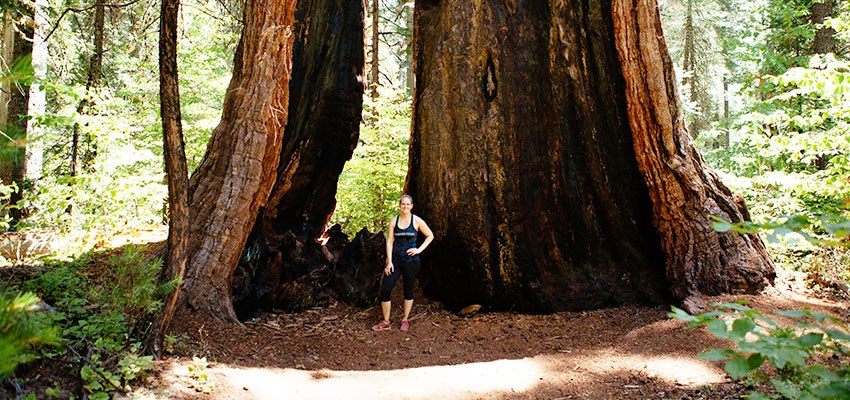 Absolutely don't miss: Home to the coastal Redwoods aka the tallest trees on earth, you'll find about 35% of the remaining redwoods on the planet in this area. But make sure to go near the Prairie Creek Visitor Center and visit The Big Tree, which stands 68 feet and is estimated to be 1,500+ years old.
If you're planning to go tree-hugging the whole day, other notable redwood trees in the park include the Star Wars Tree (this one was featured as the Forest Moon of Endor), Corkscrew Tree, Girdled Tree, and Albino Redwood, among others.
The Klamath River Overlook, which you can access north of the Thomas H. Kuchel Visitor Center, offers a unique meeting of the river and sea. If you're visiting in November-December or March-April, bring binoculars for some whale watching.
Trillium Falls Trail – This trail showcases some of the best features of Redwood National Park – a lush forest, meadows in between, the elk and the 10-foot waterfall.
Unlike other West Coast national parks, the Redwood National Park has access to miles of coastline, so beach lovers can swim to their heart's content, or just chill on the beach.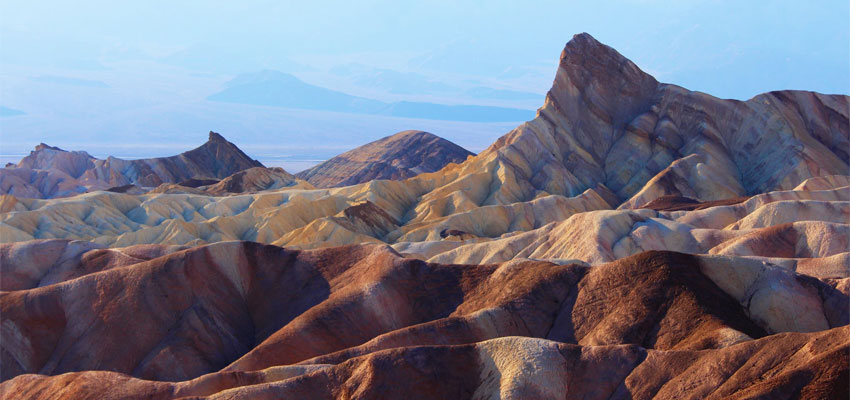 Absolutely don't miss: The picturesque rolling hills of sand of Mesquite Flat Sand Dunes, enclosed perfectly by the rich, textured mountains. If you're up for sandboarding, this spot will be a memorable one for you.
Known as the hottest and driest place in North America, the Death Valley National Park got its name because many travelers in the 1800s tried short-cutting their trip via this park and learned the hard way (that it, if they even survived passing 3.4 million acres of desert).
Aside from the eeriest-sounding name of all West Coast National Parks, the Death Valley is also home to:
Badwater Basin – Considered as the lowest point in the U.S. at 282 feet below sea level, this 985-square feet salt flat is also one of the largest in the world.
Devils' Golf Course – Some people may not appreciate the textures and depth of colors you can see from Devils' Golf Course, but photographers will definitely make magic here.
Zabriskie Point – Same case with this area and multiple geological formations in yellow and brown tones. It's perfect for hikers, photographers, or simply anyone who appreciates untouched nature.
Darwin Falls – Would you believe that there's a hidden paradise with trees, year-round waterfalls and spring water? You can't swim there though, since a nearby community uses these pools of water as their main drinking source.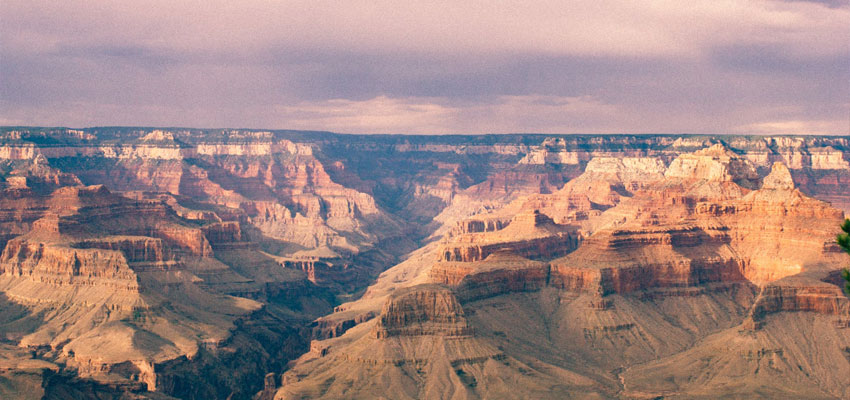 Absolutely don't miss: Whether your visit to the Grand Canyon is focused at the South Rim or North Rim, time your trip so you can witness either the sunset or sunrise. If you're spending a night or two at the lodges around the Grand Canyon, make time for this majestic moment – I'm sure it's going to be hard to beat.
Of course there are other Nevada National Parks around, but the Grand Canyon National Park should be on anyone's side trip whether you've already been here before, or not. 
This World Heritage Site spans 1,218,375 acres, which is impossible to experience in just one visit.
Top-notch desert landscapes, the Colorado River, easy-to-challenging adventure trails, and mind-blowing vistas, you won't run out of itineraries to use for your trip.
The Grand Canyon is a must-included attraction if you're going on a tour of the 8 Mountain States.
Or if you're on your way to Las Vegas, the Valley of Fire State Park is a notable side trip.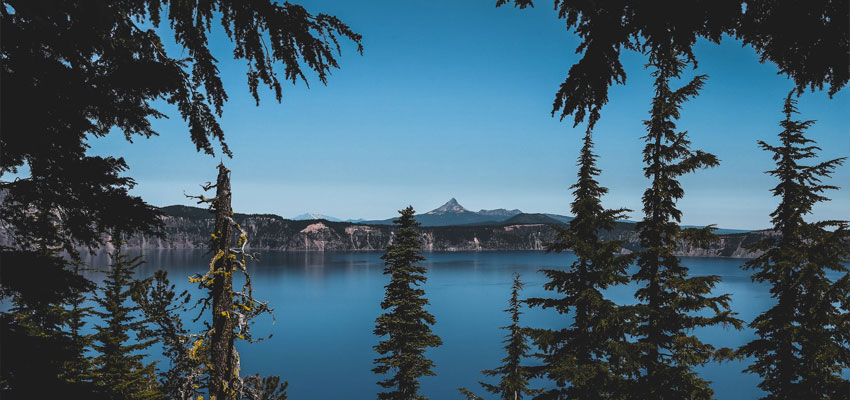 Absolutely don't miss: A selfie with Crater Lake is a must. This lake, which is only a remnant of Mount Mazama when it erupted 7,700 years ago, is the deepest lake in the United States (it goes as deep as 1,949 feet). The Sinnott Memorial Overlook & Rim Village Visitor Center can serve as a picture-taking spot without going on a hike.
The Crater Lake National Park may be Oregon's ONLY national park, but its awesomeness can definitely compete with other West Coast National Parks on this list.
If you're feeling adventurous, choose from these three things to do at Crater Lake Park:
Volcano Boat tour – There's some hiking involved to get down to the boat dock, then get up-close with the lake as you cross the water to reach Wizard Island.
Discovery Point trail – Hike up the Discovery Point trail for the best views of Wizard Island and Crater Lake.
Ski at Rim Drives – Those visiting the Crater Lake National Park during winter should check out skiing spots at Rim Drives and snowmobiling at the park's North Entrance Road.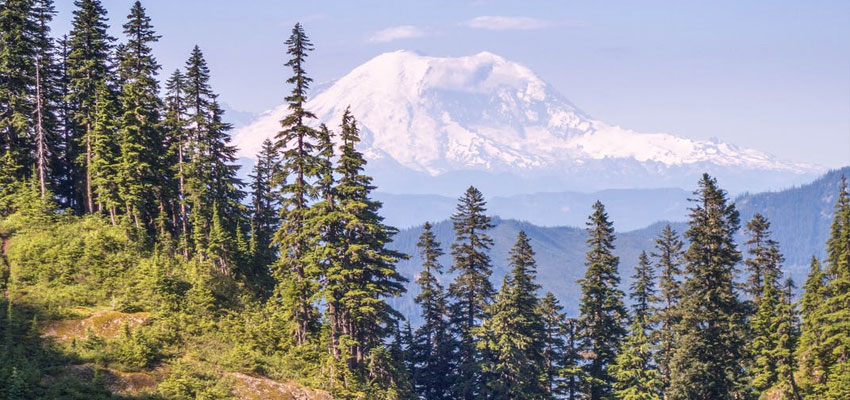 Absolutely don't miss: The iconic view of Mount Rainer with a mirror-like reflection at the aptly-named 'Reflection Lake' is surely breathtaking.
Not everyone can take that spectacular shot, plus a perfect combination of a calm lake and cooperative weather are required, but you can definitely take the view in and capture it in your mind.
Mt. Rainier National Park is my pick under Washington National Parks because I just love waterfalls and old growth forest.
With this park, you'll be in awe of rich and lush forests made so-green all year-round thanks to the wet and foggy climate of Washington state.
Waterfalls galore – If you want to visit waterfalls, Mount Rainier provides you with plenty of options without the usual hikes. Choose from Christine Falls, Narada Falls, Myrtle Falls, Comet Falls, Spray Falls, and Carter+Madcap Falls, among others.
Hiking and skiing for all skill levels – Mount Rainer is home to many trails, some of which can cater to beginners while others (like the Pinnacle Peak) is best for advanced hikers. There are excellent skiing and winter-sport activities to be had here too!
Sunrise and sunsets – If you're able to spend the night here, wake up early to witness a one-of-a-kind sunrise no matter where you are at the park.
Extend your trip and make sure you go visit Cape Flattery for some spectacular coastal landscapes.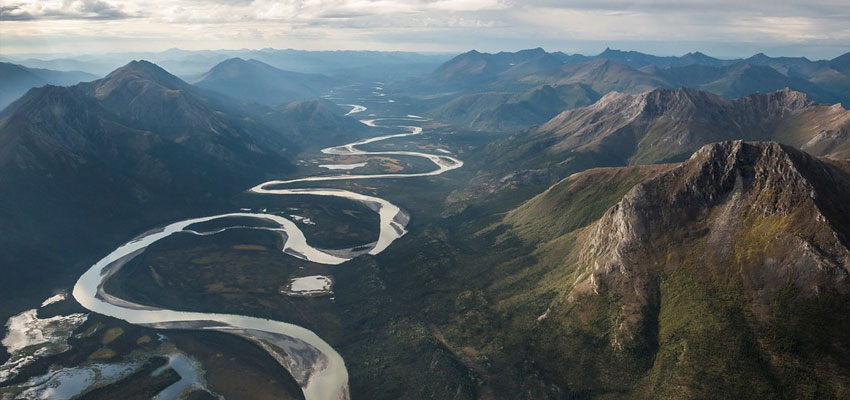 Absolutely don't miss: Take pictures. The fact that you're here, and you visited this 8.4-million-acre, untouched Alaskan beauty means you're brave enough to venture out without roads, park facilities, or cell towers.
Not everyone can visit, so take as many pictures as you can and share them to the world.
This may be one of the least-visited West Coast national parks, but only because the Gates of the Arctic National Park is super remote.
It's above the Arctic Circle and receives only about 25 visitors a day on average (that's less than 10k visitors a year!)
Tours are available (even if they're mostly from private guides), and once you arrive at the visitor center, they'll warn you that you're responsible for your own safety.
And because wolves, grizzlies, Arctic foxes, and other wild animals call the Gates of the Arctic National Park their home, you have to be a serious hiker, backpacker, survivalist who loves fishing, hunting, climbing, and possibly some running-for-your-lives activities too.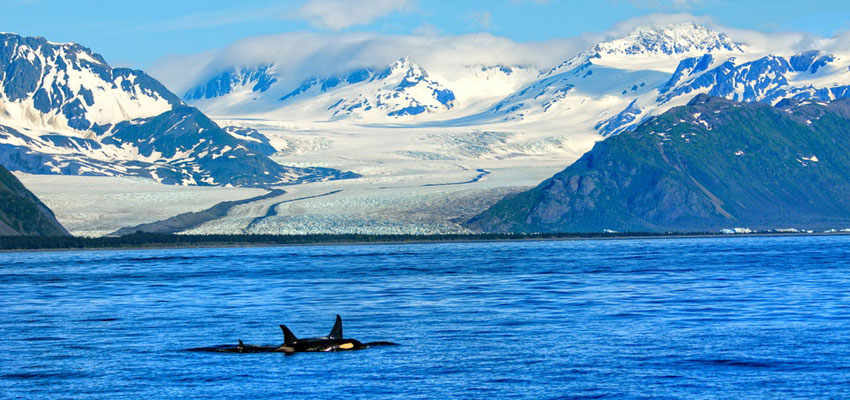 Absolutely don't miss: Opt for the boat tour – it would take up to 6 hours, but you'll see mountains, ice, and ocean meet up-close with Alaska glaciers and land and sea creatures you won't be able to see if you're only choosing to enjoy Kenai Fjords National Park by land.
All the popular spots of Kenai Fjords, including the Northwestern glacier, Harding Ice Field trail, Exit Glacier, and Bear Glacier Lake offer beautiful landscapes that only Alaska can bring.
Whether you're driving or going on a cruise (or boat), check in with NPS to see danger updates about wildlife (mother bear passing by) or hazard zones (like chunks of ice falling).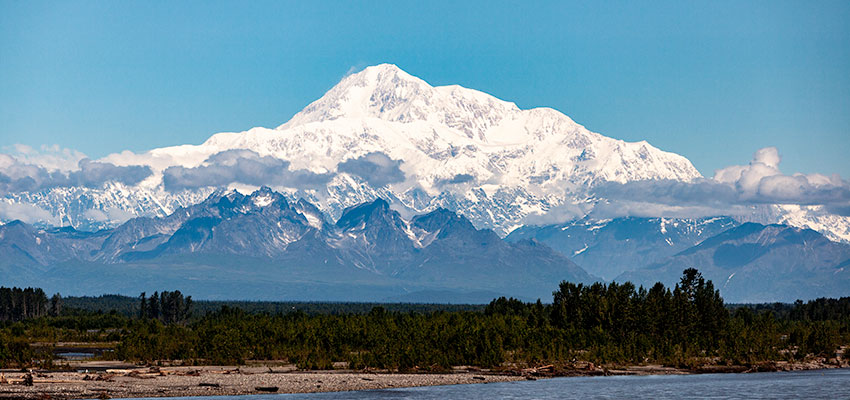 Absolutely don't miss: The best photo-op opportunity is probably from Stony Hill Overlook, where you can see the whole of Denali from base to summit.
Out of all Alaska's national parks, Denali is probably the most popular. If you're lucky, you can even get to experience the Northern Lights on full display at the park.
Extreme adventures – For the thrill-seekers, don't miss Nenana River's whitewater rafting activities. You can enjoy either the Canyon Run or Paddle Run (both are heart-stoppers, for sure).
Spot Alaska's wildlife – Play a game of who gets to see grizzly bears, moose, wolves, sheep, or reindeers first. Or better yet, take the Tundra Wilderness Tour if you came here after wildlife.
Hike, hike, hike – Denali sprawls across 6 million acres of lush green forest, long valleys, rivers, mountain peaks, and land you can explore to your heart's content.
Which West Coast National Park is your favorite?
Interested in going one with nature, but is planning a trip to the East Coast instead? Check out my favorite East Coast National Parks here.
Have you been to other jaw-dropping West Coast parks not featured on this post?
Would love to hear all about your adventures. Hope you can share them below…