With Halloween just around the corner and a couple of long-weekend holidays ahead, there's no better time to explore the most haunted places in America.
Below, I'll list 10 of the most haunted places in America, followed by 5 ghost towns you might be interested in:
The 10 Most Haunted Places in America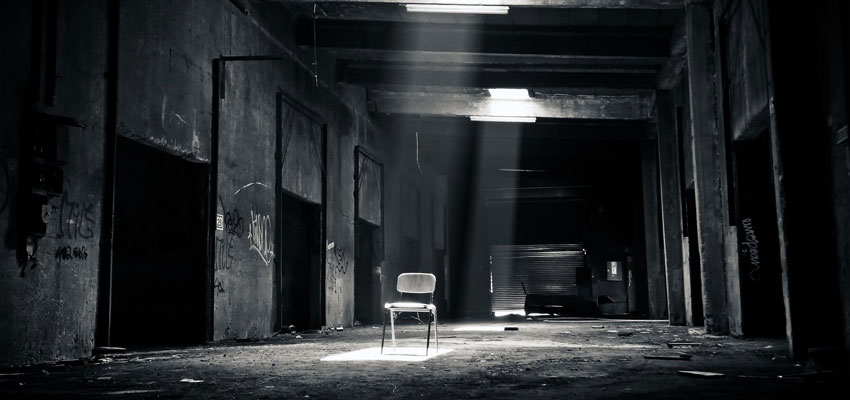 Many paranormal TV shows have visited this prison. The castle-like prison, which was built in 1829, was built with prisoners all locked in solitary confinement. Prisoners were isolated, punished and tortured.
"Slick Willie" Sutton is one of the popular tortured souls still roaming the grounds today. You can visit the former penitentiary via its museum, or if you're brave enough, join the official ghost tours.
This 1821 hotel was turned into a Civil War hospital to accommodate hundreds of yellow fever victims at the time.
Although the building is now the Moon River Brewing Company (with its own restaurant and brewery), there are still reports of ghosts in period clothing wandering about all over the area.
You can even dine with ghosts, if you're up for it.
There's also "Mrs. Johnson" haunting upstairs and a spirit named "Toby" in the basement.
While you're here, check out other things to do in Savannah, GA to make the most out of your trip.
In 1997, the world discovered 38 members of a UFO cult called Heaven's Gate dead from drinking poisoned Kool-Aid.
Authorities noted that all bodies were found wearing matching black sweatshirts and sweatpants, Nike sneakers and purple cloth-covered faces.
On their pockets, each had $5.75, rumored to have been a toll they're going to use once their souls boarded an alien space craft attached to the 1997 Hale-Bopp Comet.
The last person who drank the poison was the group's founder, Marshall Applewhite, who made sure everyone was dead before taking his own life.
Today, the Rancho Santa Fe place has remained a vacant lot, but there's an exhibit dedicated to the infamous cult suicide at the San Diego Sheriff's Museum in Old Town.
Here's another chilling story, but this time, you can sleep exactly where the victims used to live.
From 1874 to 1892, the house was the property of Andrew Borden.
His daughter Lizzie was accused of murdering him and her stepmother Abby Borden with an axe, but was eventually acquitted. Lizzie's sister Emma didn't return to the house, nor did Lizzie (who bought a house nearby and named it Maplecroft).
Today, the old Borden house is a B&B and the most requested room is where Abby Borden was found.
Through the years, guests and employees have witnessed strange activity in the house, such as sounds of footsteps, weeping, opening/closing doors, and whispers heard from vacant rooms.
Be warned, they don't do refunds if you can't stay throughout the night, so buckle up!
Formerly known as Weston State Hospital, this asylum had been the home to thousands of mentally-ill patients from 1864 until its closure in 1994.
At its peak, the facility housed over 2,400 patients (even if the place was only designed to accommodate 250).
This led to overcrowding and inhumane conditions (such as patients kept in cages).
Today, you can visit and join ghost adventures at the asylum. There's the two-hour tour (with 4 major areas included), or the 8-hour tour overnight paranormal adventure led by professional ghost hunters.
The Queen Mary used to be a war ship in World War II.
It has witnessed several deaths, including kids drowning in the pool, an unsolved murder, and a sailor crushed to death with a door in the engine room.
Queen Mary departed her last cruise on October 31, 1967 and docked permanently in Long Beach, California, which now remains a hotel to this day.
Guests report ghosts aboard the ship, but for a full-pledged paranormal experience, schedule your visit around Halloween, when the ship transforms into Dark Harbor.
This place was originally built for Philadelphia-born Joseph Coulon Gardette.
He sold the property to bank merchant and plantation owner Jean Baptiste LePrete, who after Civil War sold the classic French Quarter palace to a Sultan of Middle-Eastern descent.
When the Sultan moved in, he was with multiple women, children, soldiers, and his brother. The palace was known to have witnessed a lot of parties, but never with locals invited. Except for one morning when a local passed by the place and saw blood dripping down the walls.
Police were called and legend has it, a mass murder took place with everybody dismembered all throughout the house.
The Sultan was buried alive in the backyard, with his hand trying to reach for air.
At the time of discovery, everyone thought the Sultan was murdered. But the one buried alive was actually the Sultan's brother who escaped to New Orleans after stealing the real Sultan's women and possessions.
The real Sultan reportedly hired assassins to kill his brother and everyone in the house.
Today, current owner Nina Neivens divided the place into six apartments that she leases out.
The property is off-limits to walk-ins, but may be included on ghost tours.
Interested in a Blair Witch Project type of adventure?
Go camping at the Devil's Tramping Ground, located about 50 miles south of Greensboro.
This area is popular with the locals because of the mysterious 40-foot circle with no plants, trees, or animals that pass by it. According to lore, this exact spot is where the devil comes to walk around in circles, dance the night away and think ideas how to make human lives more miserable.
Things reportedly disappear when you leave it within the circle. Some witness red eyes glowing there at night.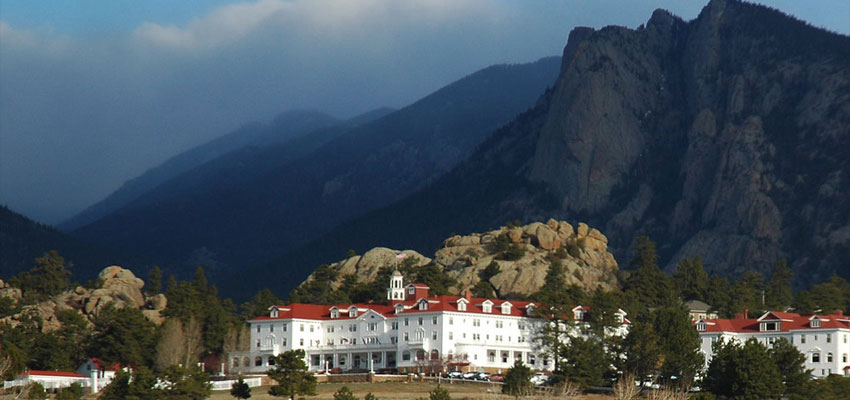 Paranormal experts deem Stanley Hotel as one of the most active ghost sites in the country.
The hotel was originally home to Massachusetts couple F.O. and Flora Stanley, who opened the isolated resort in 1909 and reportedly never left.
This is where Stephen King took inspiration from his book 'The Shining.' And because of the book and movie adaptation's popularity, Stanley Hotel gained a reputation for being a paranormal site.
Today, you can join guided day and night tours of Stanley Hotel's "spirited history". Go around Halloween and join the 'Shining Ball'.
According to Life Magazine, the Whaley House is 'the most haunted house in America.'
Built in 1857 atop a former graveyard site, the property has been turned into a residential house, store, courthouse, city theater, ballroom hall, school, and community center.
Since 1960, the Whaley House has found its resting place as a museum.
The house is reportedly haunted by convicted robber "Yankee Jim" Robinson, who was hanged in 1852 from a gallows that stood on the property before the house was built.
Thomas Whaley then brought the property and built his house there, only to hear heavy footsteps of a large man in boots haunting the house for more than 100 years.
Others report to have seen the Whaley family ghosts, as well as the family's dead dog running in the house.
5 Ghost Towns to Explore this Halloween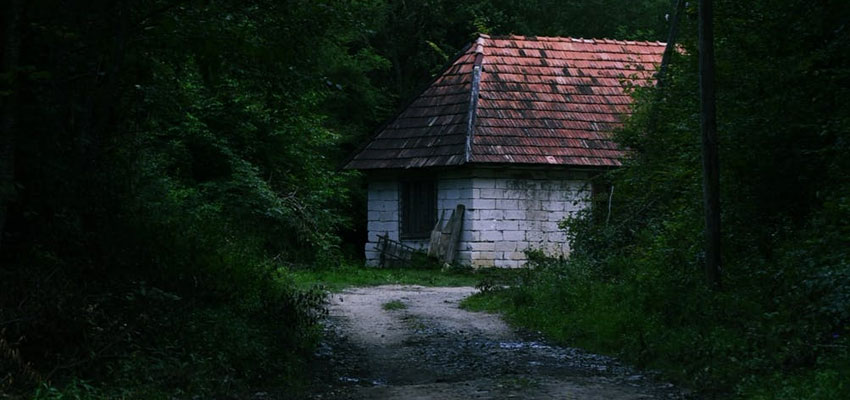 The following towns are known to top creepy factor when it comes to ghosts and paranormal.
Interestingly, these towns hold not just one place of interest, but a couple of haunted stops for your thrill-seeking, ghost-hunting heart to enjoy.
Bannack, Montana – Ghosts of many people from the Wild West during the Gold Rush. It is completely vacant now, except for ghost hunters exploring the town's crazy history of robbers, murderers and haunted structures.
Jerome, Arizona – Like Bannack, the ghosts haunting the place until today come from the copper-mining era of the town where mining accidents and gunfights took the lives of thousands of people. A notable spirit haunting this place is the prostitute girl named Sammie Dean, who was strangled by a customer in the Crib District.
Salem, Massachusetts – Best known for the Salem WitchTrials, Salem is a historically significant city with many interesting tours and "witch walk" trails. Don't miss the Hawthorne Hotel, which is supposedly haunted by the spirit of Bridget Bishop, one of those tried and executed.
New Orleans, Louisiana – This is the most haunted city in America with attractions like the LaLaurie Mansion in the French Quarter, The St. Louis Cemetery and the crypt of Marie Laveau, the city's historical "Queen of Voodoo", and Myrtles Plantation, among others.
Savannah, Georgia – Battling New Orleans for the 'Most Haunted City in America' title, Savannah is home to dozens of celebrated haunted houses (such as the Sorrel-Weed House) and hundreds of ghost sighting.
Have you visited some of the Most Haunted Places in America?
You don't have to believe in ghosts or be obsessed with paranormal shows to visit the most haunted places in America.
You just have to love rich stories, people's history and local hearsay to appreciate our country's awesome past.
If you've joined a paranormal walking trail or ghost town adventure that's not on this list, I'd love to hear all about it.