Look, I've lived in Pennsylvania my whole life, and the words Pennsylvania beaches typically don't go hand-in-hand.
If you live on the east side of the state, you go down the Jersey shore and if you live out west, you probably head to either Hilton Head or Myrtle Beach.
Nevertheless, you can easily get some well-deserved rest in the cool lake water in most of the Pennsylvania State parks. And believe it or not, some of these lakes have sandy beaches.
You may think that the only beaches the state has to offer are those overlooking Lake Erie, but there are actually plenty of 1-day-trip options for those based near Pittsburgh or Philadelphia.
4 Beaches in Pennsylvania near Pittsburgh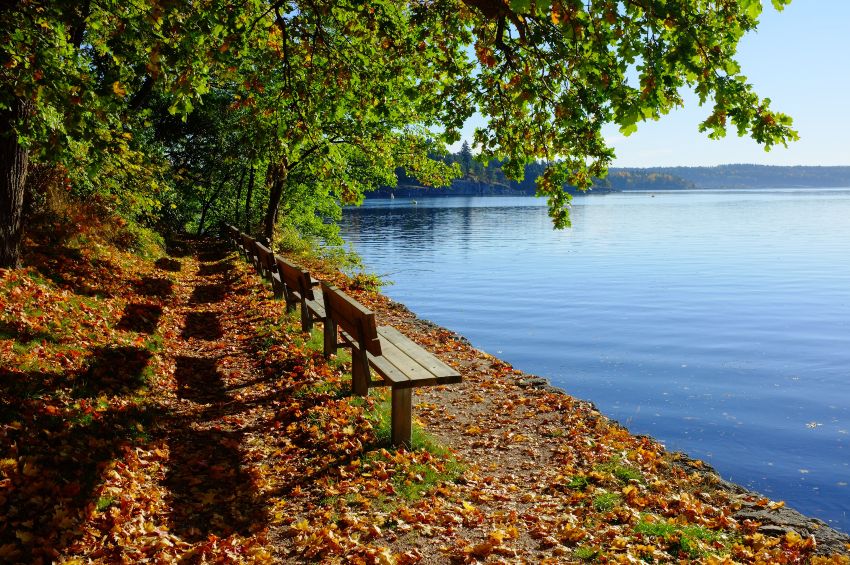 Address: 1150 Keystone Park Rd, Derry, PA 15627
If you're looking for shade and cooler temperatures, you've found your destination.
The deep conifers woods surrounding Keystone Lake clear out, slowly opening to a stunning sandy beach, where one can relax and sunbathe, play beach sports or read a book peacefully.
The sand beach is kept very clean (no cigarette buts in sight, this is a smoking-free beach) and the lake water is pristine as well.
If you enjoy hiking, I recommend spending a couple of days at Keystone Park and checking out the various trails.
From easiest options such as the Davis Run Trail (3 miles), or the panoramic Lakeside Loop (2.2 miles), to more steep options like the Stone Lodge Trail (1.5 miles), there is plenty of choice for anyone looking to stretch their legs.
While camping is possible, you can treat yourself to a more comfortable accommodation option, as modern cabins are available in the park campground.
Address: Hanover Township, PA 15026
This lesser-known beach just outside Pittsburgh is one of the locals' top choices to hide away from the city's summer heat and relax in a peaceful setting.
After a short walk in an equipped public park, you'll reach a small beach surrounded by nature.
While the beach area of the Raccoon Creek State Park may not be very large, it's made of soft sand, therefore perfect for sunbathing comfortably or for kids to play.
The beach is equipped with kayaking, boat rentals in general, picnic areas, barbeque spots, and a bar. For a quick lunch, you can grab a hotdog at a small stand in the park.
Be sure to check out the surrounding hiking paths as it's some of our favorites around the 'Burgh.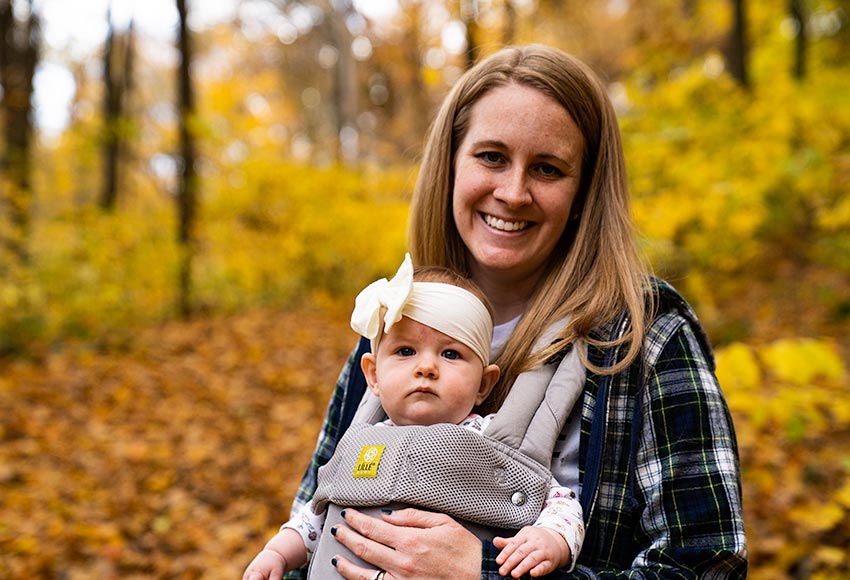 Address: 225 Pleasant Valley Rd, Portersville, PA 16051
You'll always find your little corner of paradise at Pleasent Valley Beach.
Pleasant Valley Beach faces Lake Arthur and is located on the grounds of the Morraine State Park.
This sandy beach is pretty large and even on the more crowded holiday days you can still find a shady spot to relax, and plenty of space to bathe in the lake.
There are safe swimming areas even for children, and the area near the beach is equipped with playgrounds and beach volleyball courts.
Around the beach, you'll find plenty of picnic areas, barbeque grills, and a snack bar.
An extensive parking area is also available near the beach.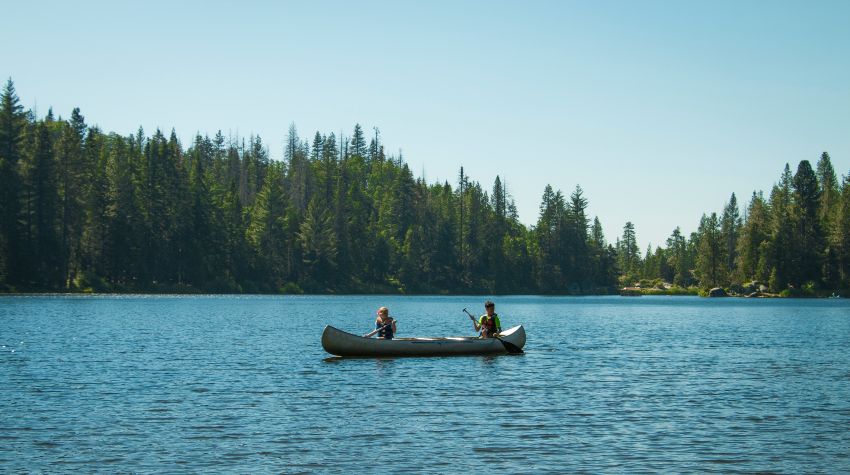 Address: Seven Points Loop, Hesston, PA 16647
This one is a bit of a stretch as it's a little more of a haul from Pittsburgh but it's quite nice and would make for a great over-night getaway.
Seven Points Beach is the perfect family-friendly destination for a relaxing day by the water. The water is known to be extra clean, and the paved beach deepens gradually into the lake, making the beach perfectly safe for children.
It is worth exploring the whole Raystown lake region and engaging in some of the many activities available in the area: boating, kayaking, picnicking, and even wine tasting in the local wineries.
You can spend the night and camp in one of the few lakefront campgrounds, like the Senoia Campground or the Seven Points Beach Campground, and take an extra day to check out the hiking trails that wind through the deeply forested area around the lake.
3 Beaches in Pennsylvania near Philadelphia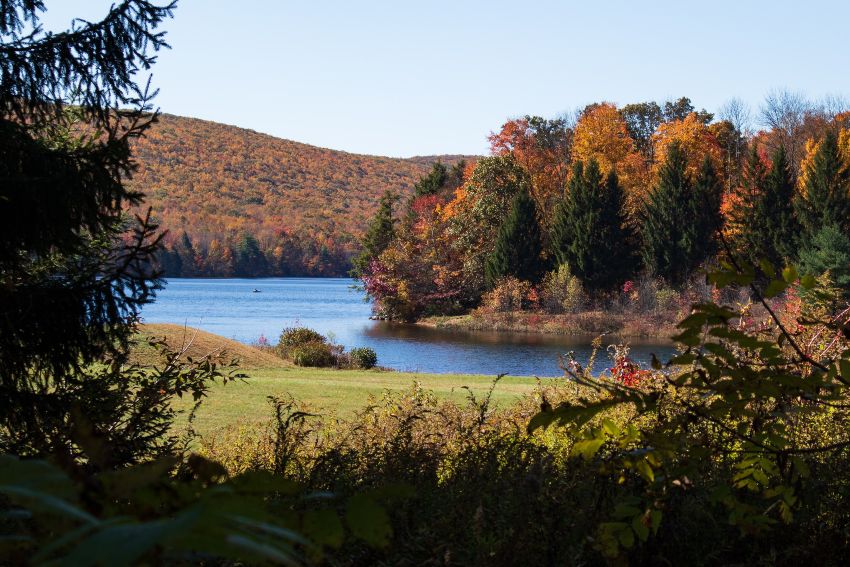 Address: 3613 PA-534, White Haven, PA 18661
Located just a couple of hours north of Philadelphia, Hickory Run State Park is the perfect green oasis for your weekend out of town.
The park stretches for over 15 thousand acres of chestnut oak woods and boasts around 40 miles of trails.
Sand Spring Lake is the largest designated swimming and beach area inside Hickory Run State Park and can be easily reached from the Campground through the so-called "A" Beach Trail hike (0.5 miles).
If you're looking to explore the surroundings of the beach, hit the Bear Trail, Boulder Field Trail, or Deer Trail to catch a glance at the local wildlife.
For the best views overlooking Leigh River, and a more challenging walk, check out the Fireline Trail.
A second lake can be found in the park, the Hickory Run Lake, which is smaller and not apt to swim in. However, it's really pretty and can be explored through the Lake Trail which loops around it.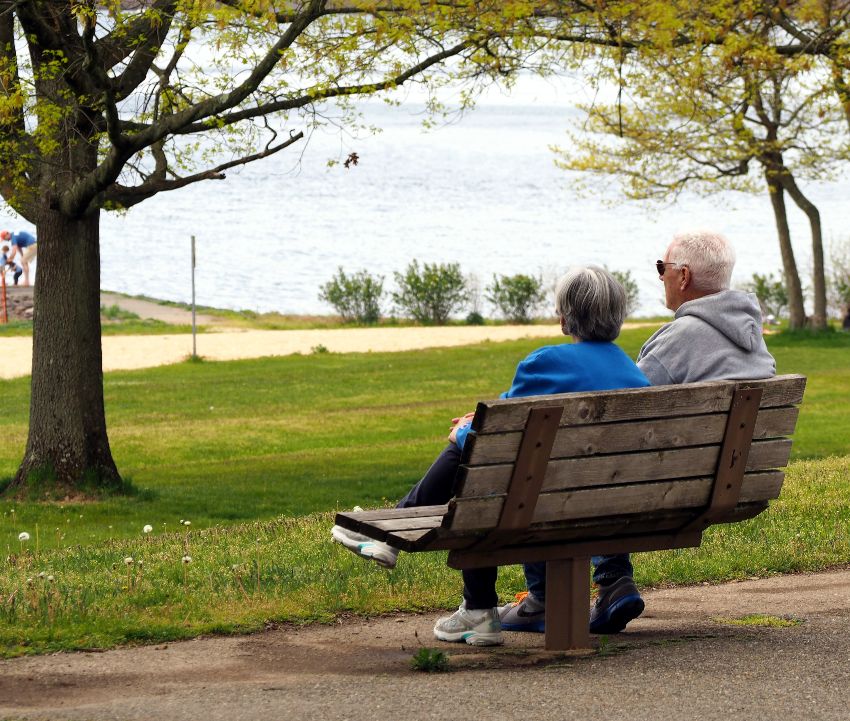 Address: 2950 Pohopoco Dr, Lehighton, PA 18235
The long sandy beach framed by the lush natural landscape of Beltzville State Park makes this location truly paradise-like.
Picnic pavilions are perfect for the lunch break or to get some shade from the sun. The beach area is not equipped with beach umbrellas, so I recommend bringing your own beach tent to avoid sunburns.
Boating is one of the most popular activities at Beltzville Lake Beach, with boat rentals available for kayaks, paddleboats, and pontoon boats.
If you get tired of the beach and want to dive into the park, the Trinity Gorge Trail (over 4 miles) loops around the lake, and through the forest, offering shade and the likely possibility of observing wildlife along the way.
Based in Philadelphia but willing to travel across the states for the perfect lake destination? Check out my favorite 10 Stunning Lake Ontario Beaches in New York.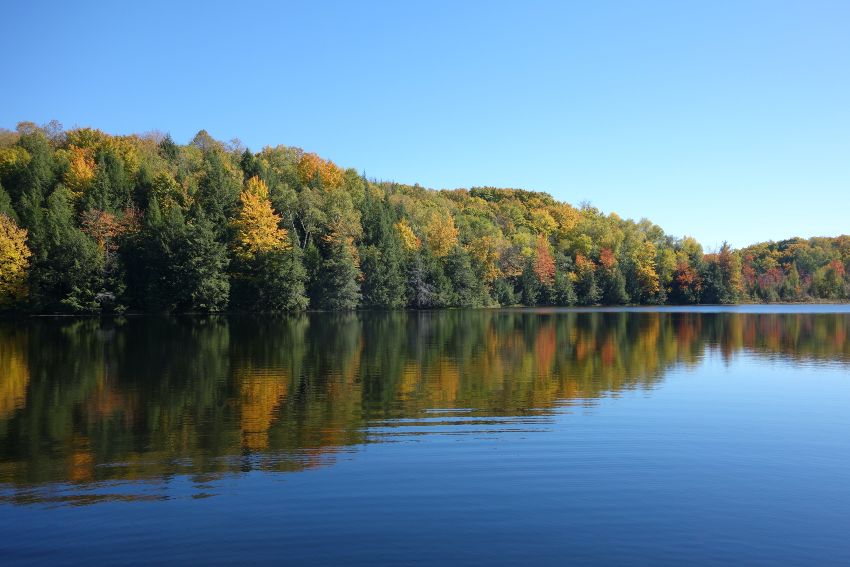 Address: 136 Poe Valley Rd, Penn Township, PA
Located a bit further away from Philadelphia (3 hours) but also easily reachable from Pittsburgh, Poe Valley State Park represents a great option to spend some time by the water. The park includes Poe Lake, where swimming is allowed, and the Big Poe Creek.
The long beach is made of soft golden sand, perfect for kids to make castles out of, or for adults to play beach sports and then kick back by the water.
The beach and whole park are known for being incredibly well kept, from the pristine water to the clean beach and woods around it, and the staff for being helpful and attentive.
Even the facilities are outstandingly clean, featuring modern bathhouses and restrooms.
To discover more of the state park, from the Lake area, you can get on the Nature Trail (1-mile long panoramic loop) going south or the Deep Low Place Trail (only 0.5 miles long but a much steeper path) north.
Poe Valley's hiking trails also connect to the larger Bald Eagle State forest area, which offers many more hiking opportunities.
2 Beaches in Pennsylvania on Lake Erie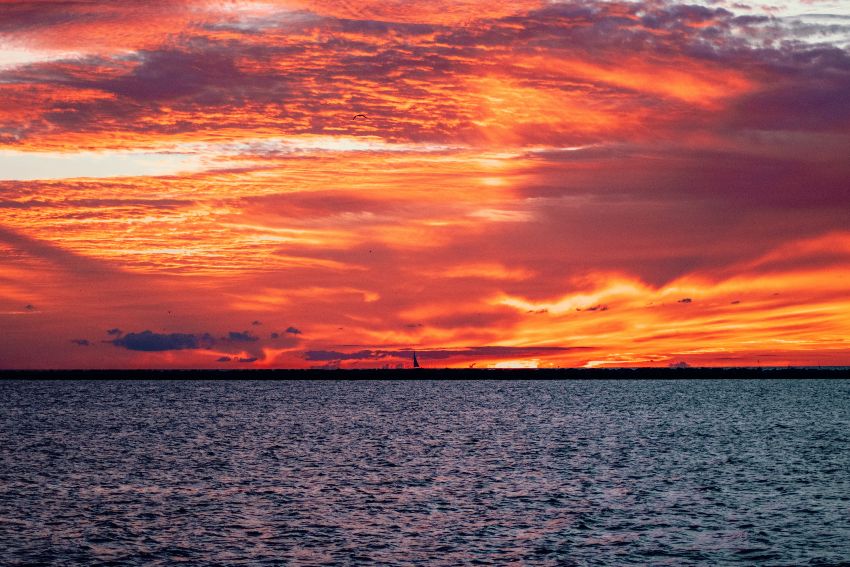 Address: Peninsula Dr, Erie, PA 16507
This stunning beach on Lake Erie is blessed with almost tropical vibes and incredible scenery.
With the blue lakewater extending to the horizon, the white sand beach standing between the sky, and the lush vegetation of the island, Presque Isle Beach is a real paradise on earth.
This beach is perfect for spending fun and romantic day out of town with your partner.
Walking on the beach, then waiting for the sun to set on Lake Erie, and looking at the sky's changing color is a truly charming experience.
Another attraction of the beach is the lovely Presque Isle Lighthouse, which makes for a perfect photo opportunity, with its white and brick red colors contrasting nicely with the blue backdrop of the lake.
From the beach, you can reach other sandy areas overlooking the lake, such as the so-called Beach 6, 7, 8, or Beach 11, which are more secluded and less visited, but equally beautiful and worth seeing.
9. Shorewood Beach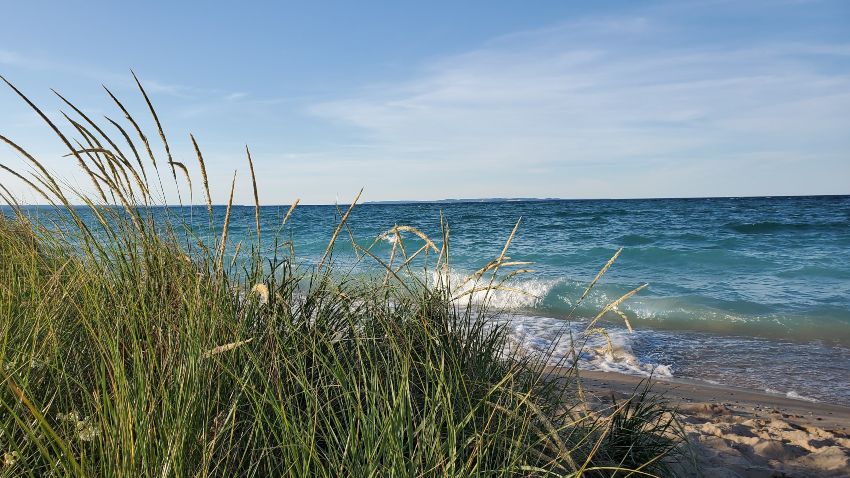 Address: 40 Shorewood Dr, North East, PA 16428
This out-of-the-way beach overlooks Lake Erie and is favored with a beautiful ocean-like backdrop.
If you're looking forward to taking stunning pictures this summer, you must visit Shorewood Beach: a Tuscan-like scenery, located just a couple of hours outside Pittsburgh!
Shorewood Beach is also peaceful and usually not crowded, perfect for relaxing activities like going for a stroll, sunbathing, swimming, and looking for rocks or beach glass.
The sunset on Lake Erie is simply stunning from this beach, especially on a clear day, and is possible to start a small fire on the beach while enjoying the twilight colors.
This is a spartan beach with little to no facilities, perfect for those looking for a basic and not touristic kind of setting. If you're into "hidden gems" and secluded beaches, this is the place for you.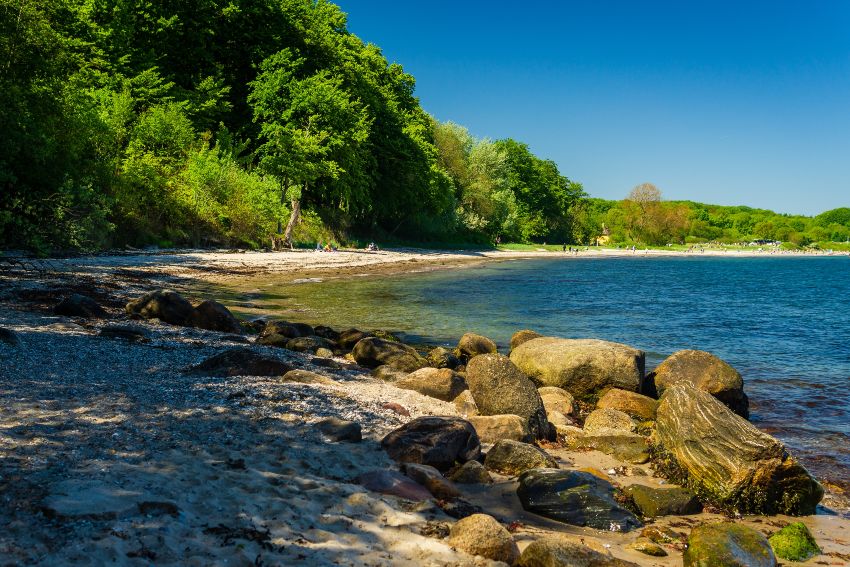 If you fell in love with the beaches in Pennsylvania facing Lake Erie and want to discover more about the area, check out my article on the 8 Lake Erie Beaches to Visit This Year, with my top choices for every State facing the lake.
Ready For Your Next Trip?
Are you still looking for the perfect lake beach to add to your summer bucket list? Find out your next destination in my article on the 5 Must-Visit Lake Huron Beaches in Michigan, or the 8 Wild and Wonderful Lake Superior Beaches to Explore.