When you're planning a vacation, you typically go to Airbnb to find vacation rentals you can afford on a limited budget. It was normal to stay in a room in a house shared by other travelers, along with the amenities.
Airbnb has since evolved into a site catering to all types of vacationers. They started listing quirky accommodations (ever wanted to stay in a spaceship?) and now, you can find entire mansions, chalets, and even villas for rent.
A lot of these listings are high-priced just because, but some of them are especially blessed with scenic views.
If money is no object and you're looking to splurge on a weekend (or longer!) of living the high life with a gorgeous view, this is a great place to start.
Here are some of the most expensive Airbnb listings in the US, in no particular order.
8 of the Most Expensive Airbnbs with Spectacular Views
1. Private Lakefront Compound, Highland, New York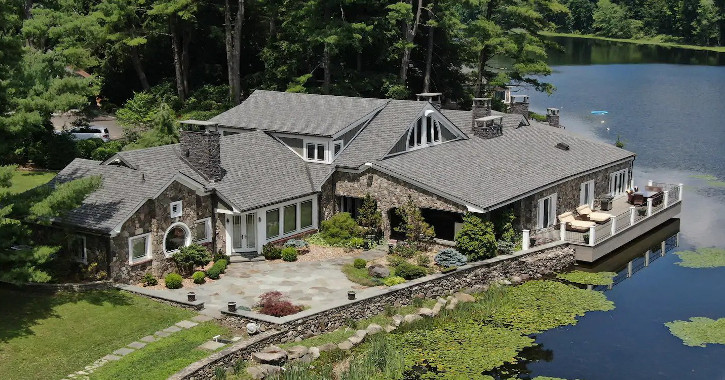 Starting Price: $4,999/night
Let's start off strong with a private family compound with a private lake with exclusive access.
With four houses that can house 16 guests, this place is perfect for a family reunion or any other large event.
Located in Highland, less than 90 minutes from Manhattan, this lakefront estate promises a tranquil yet accessible holiday.
Book on Airbnb: 13k Sq Ft Family Compound Around Pvt 37-Acre Lake
2. The Mansion, Agoura Hills, California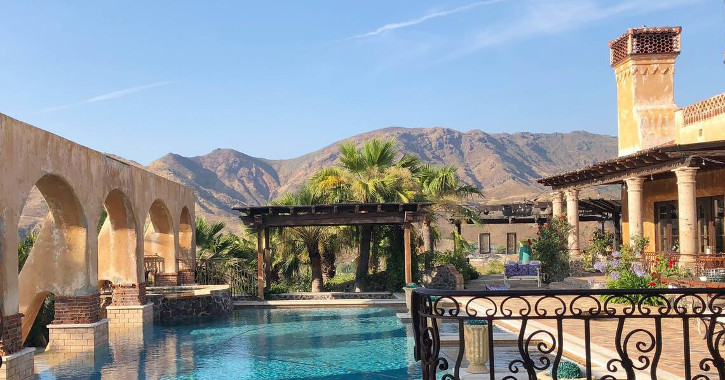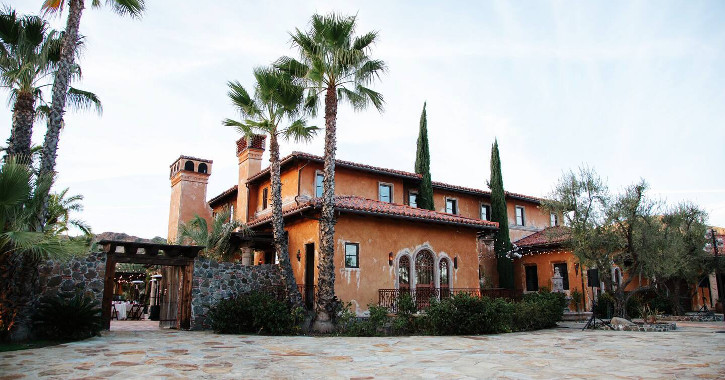 Starting Price: $5,999/night
There's more to California than the ocean.
Villa de la Vina, simply known as The Mansion, is a sprawling Mediterranean-style revival house nestled within the beautiful Santa Monica Mountain Range.
Enjoy canyon, mountain, and vineyard views while swimming in the pools or relaxing in the hot tubs.
Book on Airbnb: The Mansion
3. Oceanfront Estate, Lahaina, Hawaii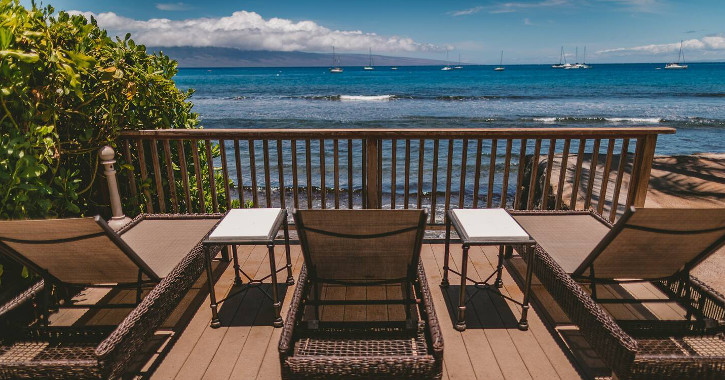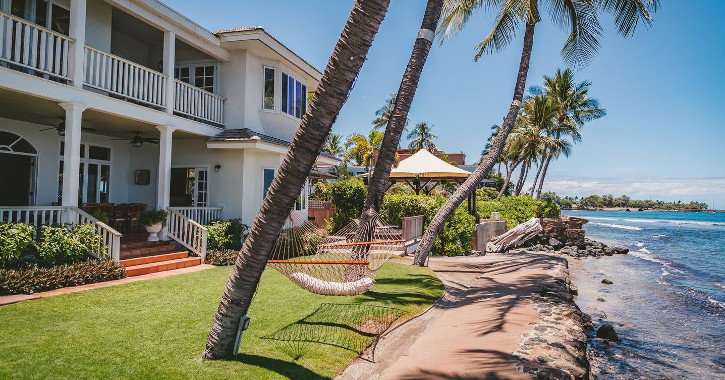 Starting Price: $3,500/night
Historic Lahaina was the capital of the Hawaiian Kingdom in the early 19th century that eventually became a whaling village and has now become a tourist spot, receiving around 80% of all Maui visitors each year.
This oceanfront house is one of the most expensive Airbnb listings on the island and the perfect spot to get away from the crowds and gaze out into the sea and maybe catch sight of a whale or a Hawaiian sea turtle.
Book on Airbnb: Maui Safe Haven Oceanfront Estate
4. Oceanfront Home, Chilmark, Massachusetts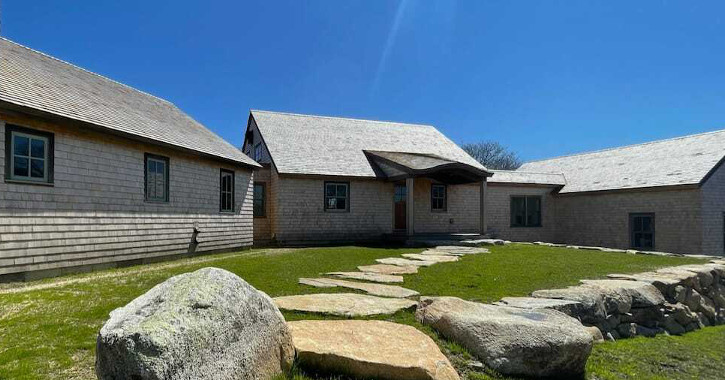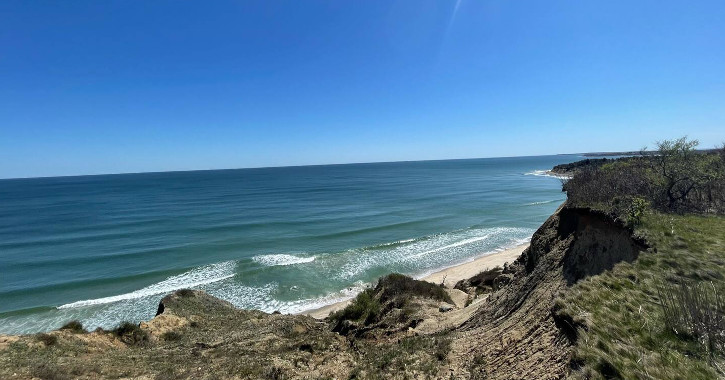 Starting Price: $7,143/night
Martha's Vineyard is home to some of the best beaches in Massachusetts, and probably the whole country.
And this spacious, five-bedroom oceanfront property gives you access to a private beach where you can enjoy the waves in peace.
Book on Airbnb: Oceanfront Home
5. Reading Farms Estate, Reading, Vermont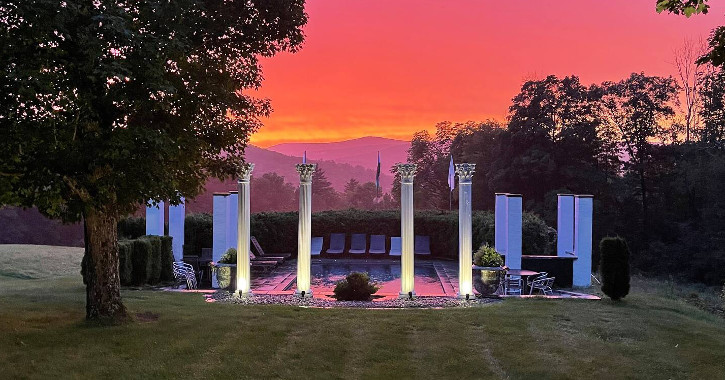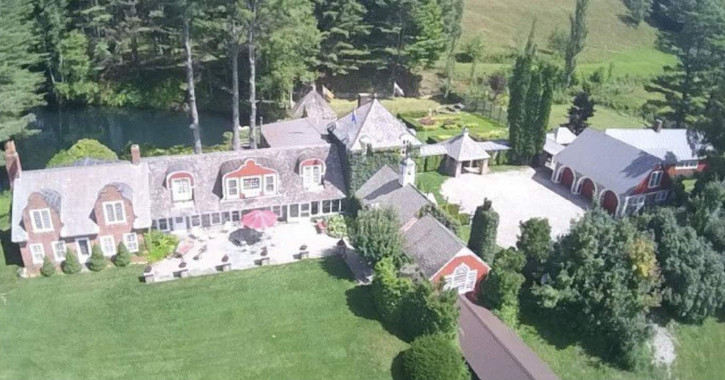 Starting Price: $4,982/night
Reading Farms Estate is a private, secluded 400-acre estate in the Green Mountains of Vermont.
It's a popular wedding venue, but it's also booked for corporate retreats and family holidays.
Book on Airbnb: Reading Farms Estate
6. Modern Villa, Miami, Florida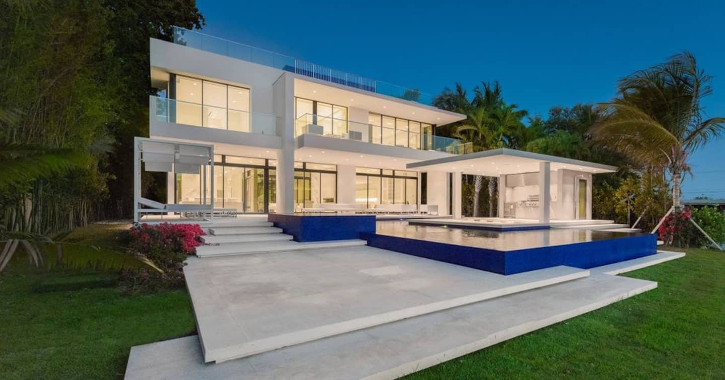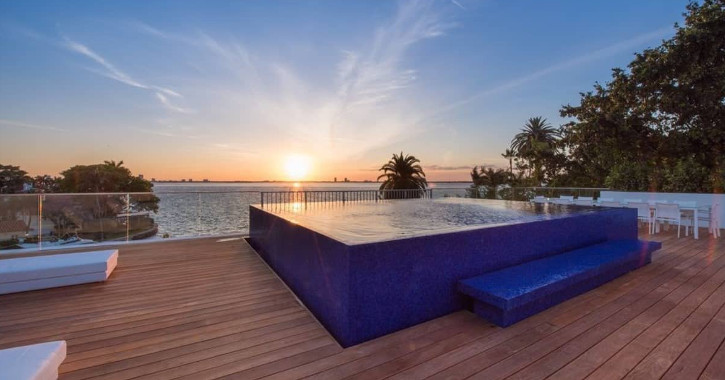 Starting Price: $10,000/night
Tucked in the southern corner of Miami's Upper East Side, 20 minutes away from Downtown Miami, is a gated community surrounded by Sabal Lake and Biscayne Bay.
This ultra-modern villa with not one, but two infinity pools gives guests a chance to experience a peaceful waterfront retreat in a stylish house with complete amenities.
This is one of the most expensive Airbnbs in the state, but if you're planning to spend a weekend in Miami and your budget allows you to splurge a bit, it's certainly worth considering.
Book on Airbnb: Amazing Infinity Pools Paradise
7. Penthouse at the Palms Place, Las Vegas, Nevada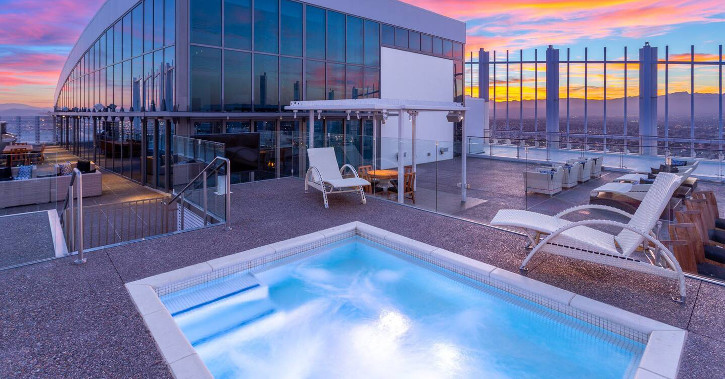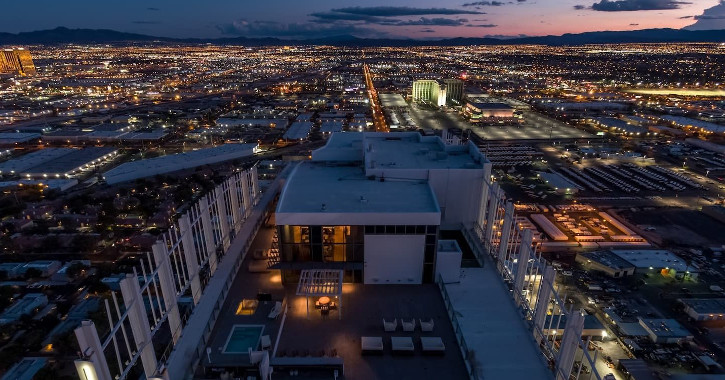 We now live in a time when you can book a penthouse on Airbnb.
Yes, you can rent out the penthouse occupying the entire 59th floor of the Palms Place that used to be owned by Phil Maloof, whose family built the Palms Casino.
Unsurprisingly, this is the most expensive Airbnb on this list.
With a wraparound terrace that provides 360-degree views of Las Vegas Valley, a hot tub, a DJ booth, and an outdoor movie screen, this penthouse is made for partying.
Book on Airbnb: $15 Million Entire 59th Floor VEGAS Palms Penthouse
Starting Price: $5,214/night
8. Fishing Lodge, Soldotna, Alaska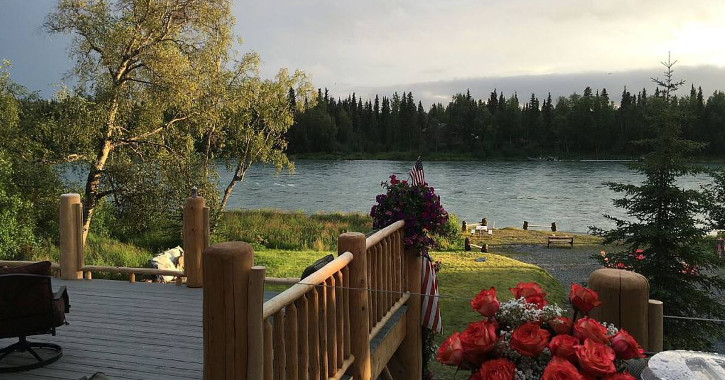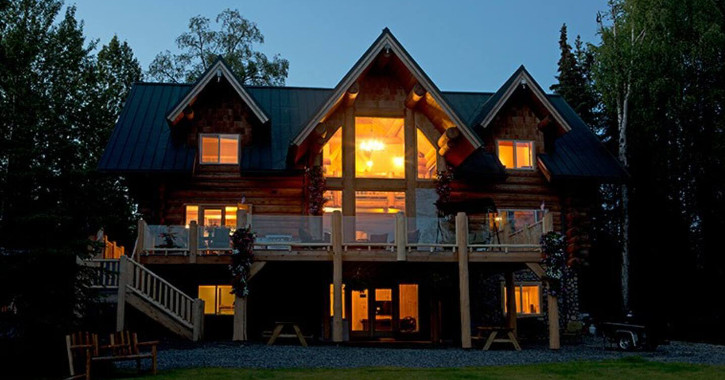 This Sprucewood lodge is one of the most beautiful lodges along the Kenai River.
Features a large deck with riverfront views, plus you can fish and watch bears right on the edge.
Two hours away from Kenai Fjords National Park.
Book on Airbnb: Alaska Fishing Lodge
Would You Stay In One of These Expensive Airbnbs?
Whether you're looking for a room with a bed to crash after partying, or a penthouse so you can appreciate the cityscape, or a secluded mansion to spend a relaxing weekend with your family, Airbnb definitely has what you're looking for.
Let me also say that creating a definitive ranking of the most expensive Airbnbs is ambitious, if not impossible. Prices fluctuate depending on the season, demand, availability, competition, and many other factors.
But hopefully, this list gives you an idea of what's available on Airbnb beyond affordable vacation rentals.
If you ever decide that you want to rent a mansion or even a castle (or if you're just curious about how the 1% does Airbnb), check out Airbnb Luxe. Who knows, you might be able to live out your Cinderella or Game of Thrones fantasy, even for just a weekend.