Not many people know that exotic US vacation spots exist.
It can be because people assume "exotic" is only exclusive to places abroad.
While many destinations in foreign countries are truly exotic, you don't have to leave the country to find some of the most awe-inspiring, off-the-beaten path you'll ever experience in your life.
This post will show you 10 best examples of US-based exotic destinations I've been to and has been on my bucketlist.
Exotic US Beaches and Nature Trips
Whether you're looking for a relaxing beach vacation spot with a memorable daytrip to a hidden cave or dive underwater for some treasure hunting underwater, these exotic US destinations definitely have a lot to offer tourists:
1. Catalina Island, CA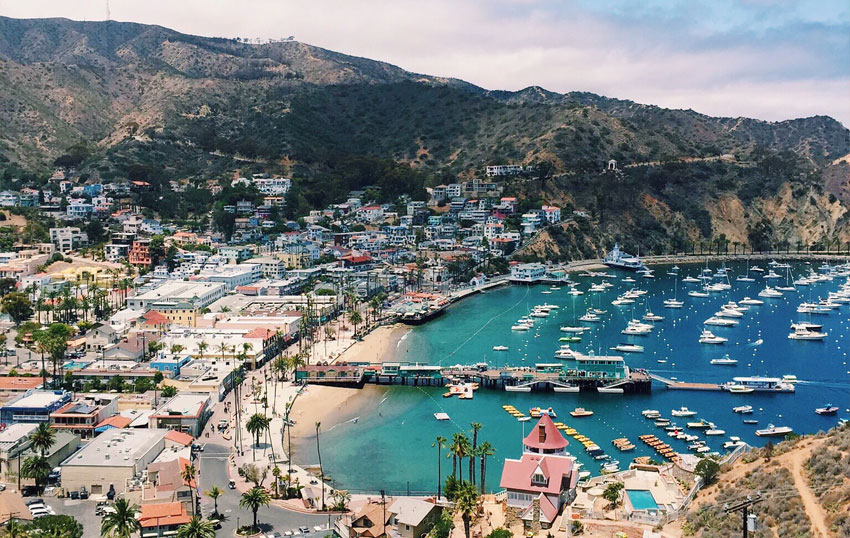 Reason to go: Mediterranean vibes just off the coast of California
Don't miss: Strolling the seaside downtown Catalina and its quaint line of rustic shops and restaurants
There are many things spectacularly unique about Catalina, from the rich diversity you can see when you go snorkeling to the thrilling submarine ride on your way to a marine sanctuary.
What's great about this island is that since majority of Catalina is protected land, you can explore many unspoiled campgrounds, parks, hiking trails and beaches.
2. Kauai, Hawaii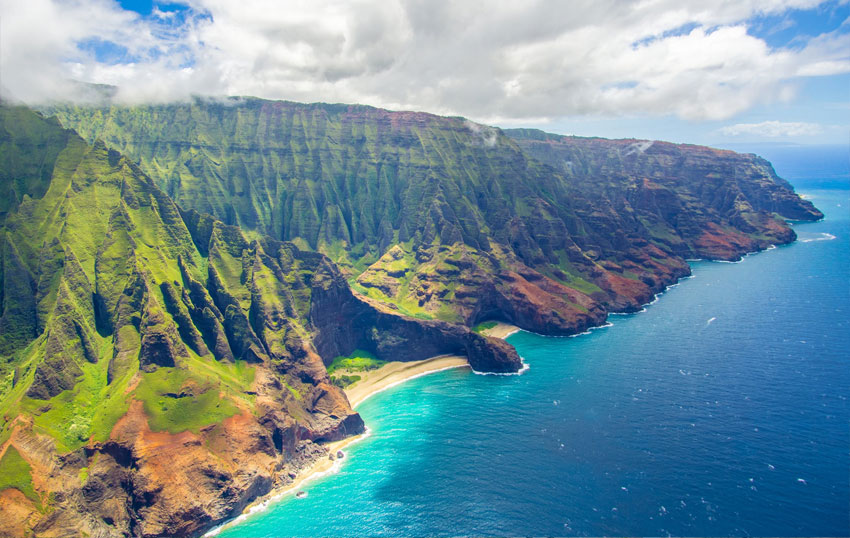 Reason to go: Experience the breathtaking backdrop of popular films like "King Kong," Jurassic Park," and "Raiders of the Lost Ark" in person.
Don't miss: The "Grand Canyon of the Pacific" (Waimea Canyon), Kalalau Trail and the beautiful Wailua Falls
There are stretches of breathtaking shores in this least-developed Hawaii island.
It's not as crowded as other Hawaiian beaches, so if you're after the tranquility, and valleys, cliffs, caves and hike trails, check out Kauai has to offer.
3. Olympic National Park, Washington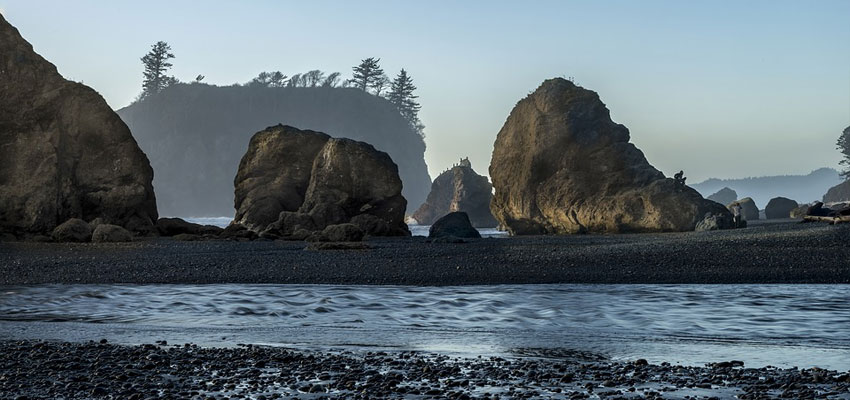 Reason to go: As home to the 'Quietest Square Inch in the States,' Olympic National Park is one of the most isolated places in America and if you're after some major alone time with nature, this is definitely a place to go.
Don't Miss: the Sol Duc Falls at Hoh Rainforest, the  Blue Glacier on Mount Olympus, and miles and miles of hiking trails
From lush rainforests to jaw-dropping Giant western hemlocks, glacier-capped mountains, whale-watching at the Olympic National Park coastline, and exploring numerous lakes, rivers, waterfalls and miles and miles of land to hike, this park has it all.
It isn't going to be a relaxing vacation, but it will definitely be memorable.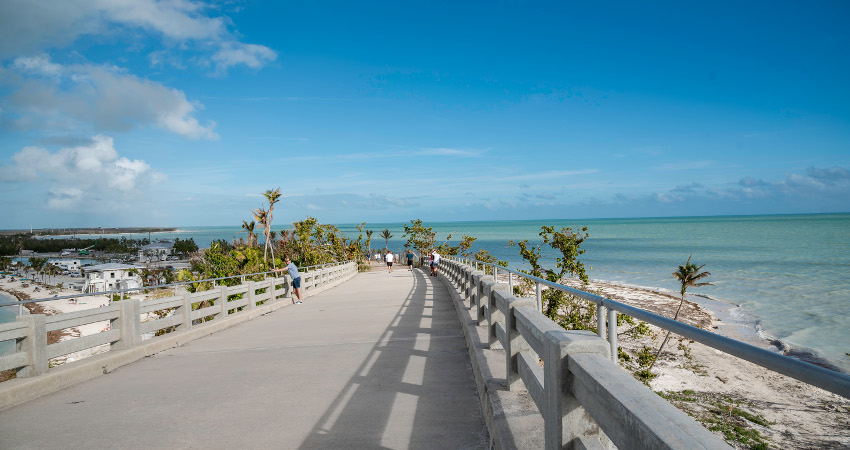 Reason to go: Get the Caribbean getaway you like, but just off the coast of Florida
Don't Miss: the colorful Key West nightlife, old town buildings and cultural sites, breathtaking sunsets, a host of thrilling water activities and the Key West food tour
If you've been dreaming of the Caribbean, but your budget can't let you, the Key West may just be your temporary solution without going abroad.
Go snorkeling, sailing, kayaking, or just chilling in beachfront restaurants or bars with local fresh seafood, you'd feel the lively island vibes your soul has been craving for.
BONUS:
These two are US territories and may just be what you're looking for your exotic beach getaway.
Guam – This US territory is a heaven for adventure junkies with limestone forests, caves and falls (like the 30-foot Talofofo Falls), secluded beaches, abundant marine life and thriving coral reef, as well as the infamous shipwrecks (Tokai Maru and SMS Cormoran) originating from two world wars. If you're a history buff, there are plenty of exotic villages and historic sites to discover as well.
American Samoa – If you're always looking for thrilling hiking spots, this not-so-crowded US territory has a handful of must-visit places like the Matafao Peak, Blunts Point Trail, and Lower Sauma Ridge Hike, among others. It isn't the easiest to visit any of the 5 islands, but once you arrive, you won't find any other place like it.
Culture-filled Exotic US Vacation Spots
If the exotic getaway you  have in mind includes diving into culture, history and "personality" of your chosen destination, then the following spots could fit the bill:
5. Leavenworth, Washington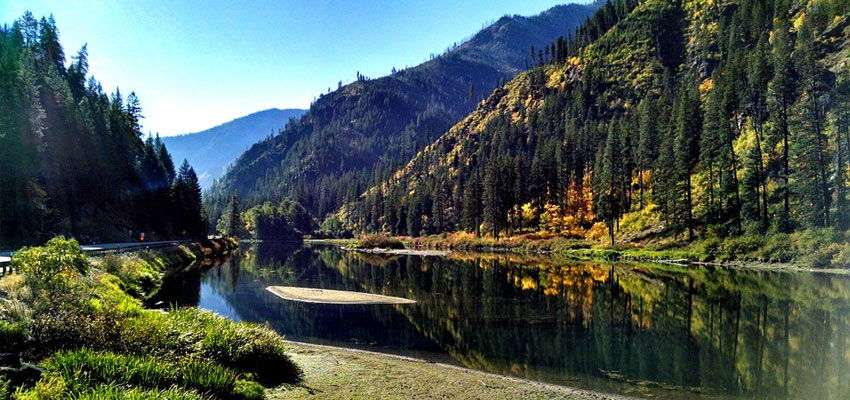 Reason to go: Get a memorable "Bavarian snow globe" Christmas with unique German culture, good food and wine, plus skiing galore
Don't miss: The Wine Walk (a tour that involves walking through town while drinking wine), the festive Autumn Leaf Festival at the end of September, and the world's largest nutcracker collection at the Nutcracker Museum.
This town is picturesque (with Washington State's Cascade Mountains as backdrop) with a line of charming Bavarian-styled homes that turn into a "Bavarian snow globe" during the holidays.
Aside from enjoying authentic German food, drink and holiday traditions, Leavenworth is also home to Waterfront Park with its tranquil waters, eagles and ospreys.
6. Santa Fe, New Mexico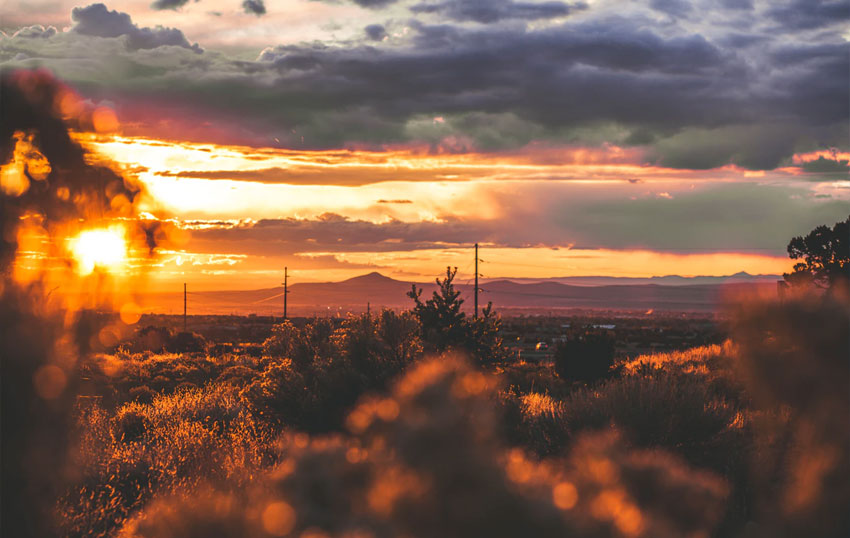 Reason to go: Art tours, unique architecture, and a host of outdoor activities from rafting to fly fishing, skiing and a lot of opportunities for hiking
Don't Miss: Join the Astronomy Adventures, ski the slopes of the Sangre de Cristo Mountains, and shopping at local markets for souvenirs
For history buffs, Santa Fe will give you so much to see as it is the oldest state capital in the US and the entire area has a mix of Native American, Spanish, Mexican, and Anglo-American cultural influences.
Start with The Plaza and Canyon Road, then join art tours that bring you closer to the heart of Santa Fe.
7. Solvang, California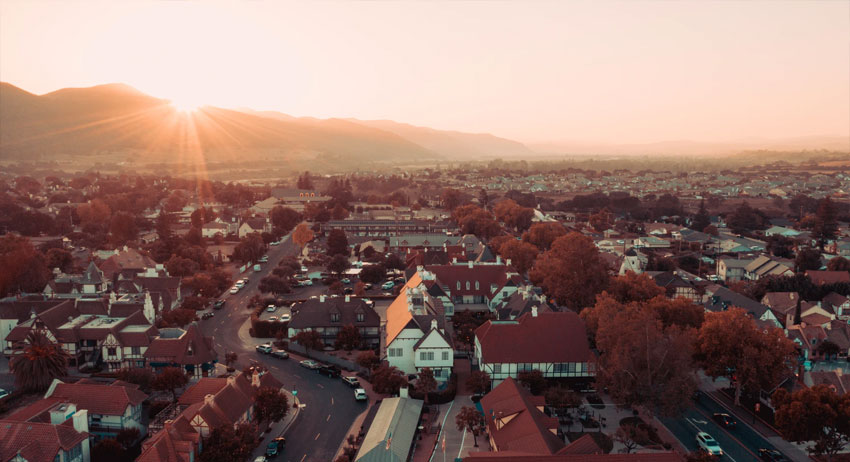 Reason to go: For people dreaming to visit Denmark, this California-based "Little Denmark" can definitely be a good "taste" of everything Danish
Don't Miss: The arts and crafts boutiques and authentic Danish food
This adorable town has been around since 1911 – a group of Dutch teachers founded Solvang as a tribute to famous literary genius Hans Christian Andersen and Danish culture in general.
This little Denmark not only features impressive buildings, restaurants, shops and boutiques in Danish style, residents also make and sell authentic arts, crafts and food.
BONUS: Puerto Rico
Puerto Rico is often a destination of choice due to its beaches like the Vieques Island, but if you're after culture and history, the cobblestone streets of Old San Juan is just one of the hundreds of sites you can explore in this US territory.
Outdoors, there's kayaking, spearfishing, diving, and exploring one of the world's largest underground rivers and the lush El Yunque National Forest.
Jaw-dropping US Spots You Must See
For people who hunt for once-in-a-lifetime, goosebump-causing breathtaking views that look like they come out of a painting, these vacation spots may just be what you're looking for:
8. Napa Valley, California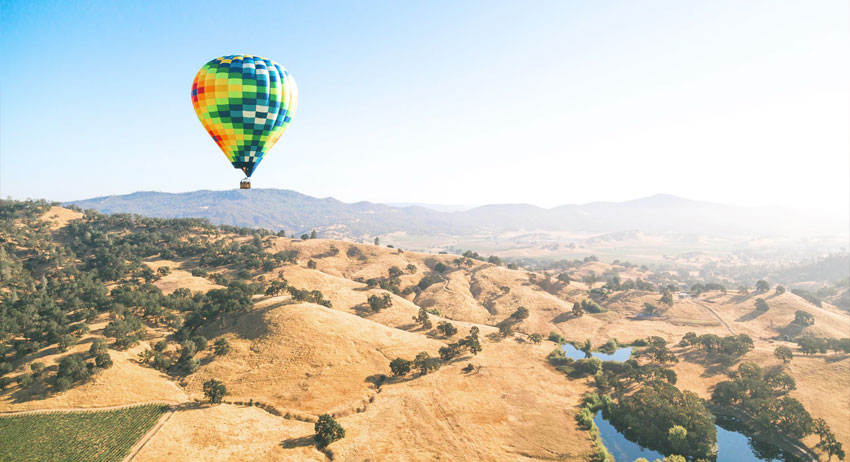 For picturesque vineyards with rolling hills as backdrop, Napa Valley is the closest you can go for Italy's Tuscany vibe.
And if you want authentic European feel, go to Castello di Amorosa Winery, a 13th-century Tuscan castle open for tours and wine tastings.
9. Big Sur, California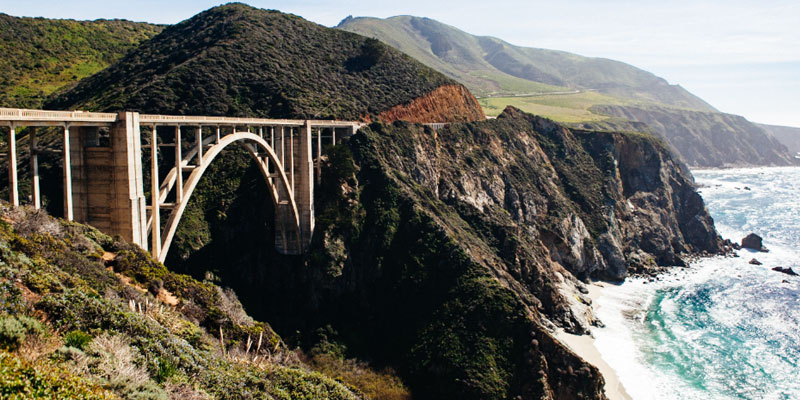 Known as the "American Riviera," the Big Sur can be a fantastic vacation spot if your heart is aching to go to Mediterranean's Italian Riviera.
The dramatic view showcases the Santa Lucia Mountains on top of the coastline. You can take this scenic drive from San Francisco on Highway One.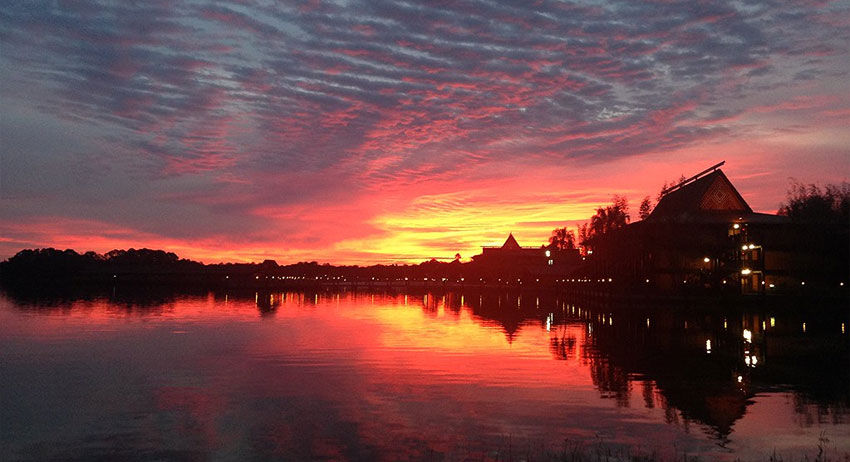 Is Bali and their Instagram-worthy over-the-water huts one of your bucketlist items?
If that's the only thing you want to experience in Indonesia, then skip the Asian country and head to Disney World in Orlando Florida instead.
You'll have the same skin-crawling experience as the sunset hits the water while you have front seat tickets to the mesmerizing view.
Plus, it's in Disney, so it can be a family trip too! (Bonus tip: Here's how I save on fees at Disney)
11. Great Sand Dunes National Park, Colorado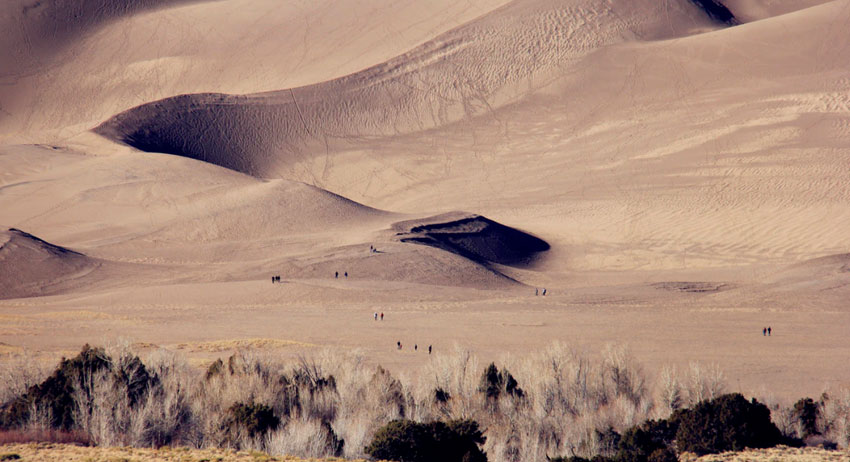 If you're visiting the Mountain states and passing by Colorado, don't miss the Great Sand Dunes.
The Great Sand Dunes is a breathtaking view in itself, but the view up there is 20x more life-changing if you hike up the highest dune you can hike to (there's a lot with High Dune at 699-feet being the most popular, but Star Dune as the tallest dune in North America at 750 feet and 5-hour round-trip to hike).
If possible, go sand-boarding, sand-sledding and stargazing at night to maximize your visit.
12. The Byodo-In Temple at Ahuimanu, Oahu, Hawaii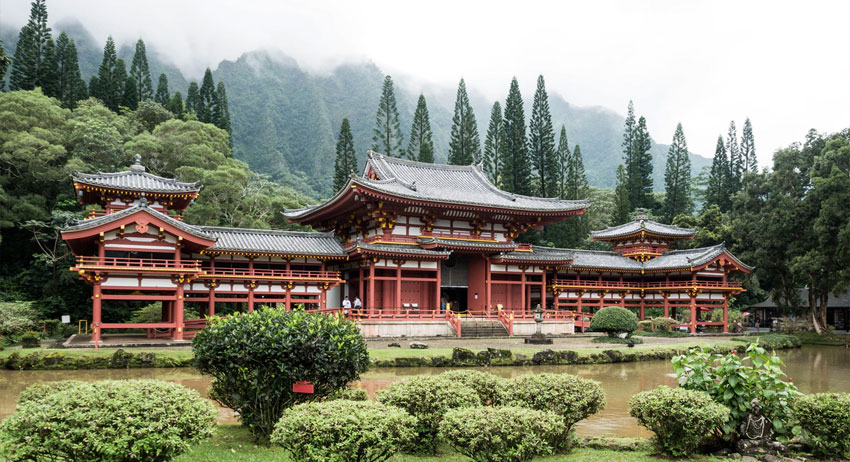 Those dreaming on visiting Japan could get the same tranquil experience at Byodo-In Temple, the non-denominational Buddhist temple located at Ahuimanu, Oahu, Hawaii.
It's a complete replica of the 950-year-old historic Byodoin Temple of Uji in Kyoto, so you can get your soul-searching among the large reflecting Koi pond, meditation niches, small waterfalls, and authentic Japanese architecture.
13. Denali National Park, Alaska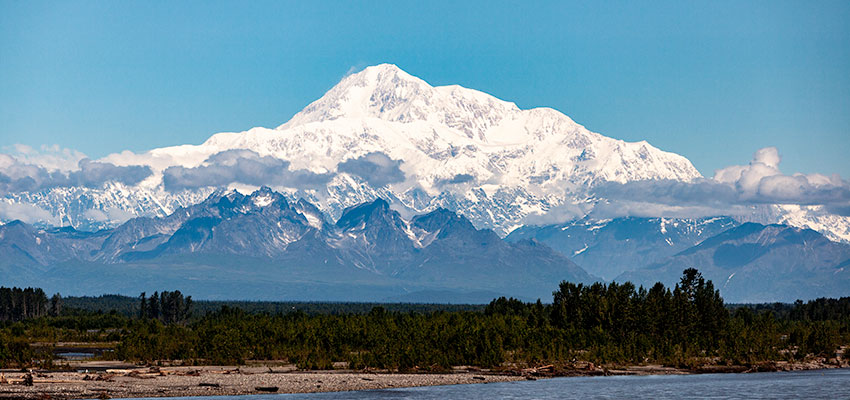 If you're ticking off your hiking bucket list, Denali is home to the highest peak in North America at 20,310 feet in height.
From the Stony Hill Overlook, you can see the whole of Denali from base to summit and feel the hairs on your back stand up in awe. There are also a wide range of activities available at this West Coast national park like the infamous Nenana River's whitewater rafting adventure.
14. Keweenaw Penninsula, Michigan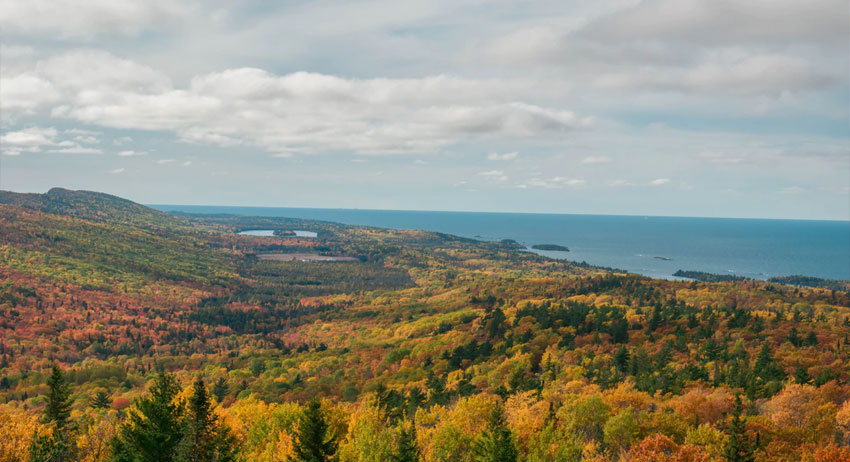 Finland's Northern Lights is included in many people's go-to dream destination because it offers a once-in-a-lifetime experience.
If you're a fan of this natural light display known as Aurora Borealis, head on to Keweenaw Penninsula in Michigan around October or November. Copper Harbor has numerous camping spots with log cabin rentals for a family nature trip that everyone will never forget.
Which Exotic US Vacation Spots Have You Gone to?
Whether you have weeks of free time for an extended beach getaway or a quick detour from life's day-to-day stress, these exotic US vacation spots could get you inspired and recharged.
Have you been to any of these spots? Do you know of any more I could add to my bucket list?