Disney World is one of the happiest places on earth, but the whole experience can also be pretty expensive.
To save money at Disney, you'll need to plan your visit and do some copycat budgeting techniques. Many Disney visitors have gone and tried to save some cash with discounted tickets, accommodation alternatives, non-touristy budget food trips. And shared them to the world online, from TripAdvisor to their own travel blogs.
Below, I compiled the most interesting and useful ones these Disney experts have shared and added Disney World money savings tips from my stash of money-saving tips as well.
Ticket Secrets: How to Get the Best Deals on Disney Tickets
How can you get the best deals on tickets?
How can you get discounted prices for the Disney resorts?
Here's how:
1. Seek the help of Disney-exclusive travel agencies
You might think that making a DIY Disney itinerary would save you the most money. It's a pretty understandable idea, but Mouse Fan Travel, Small World Vacations and other Disney travel agencies can literally give you the best deals on tickets.
These niche agencies can be trusted – they don't make money off you; Disney pays them commissions to get people into the resorts.
2. Multi-Day Disney Tickets are Worth it
A one-day ticket to Disney is usually more expensive to multi-day rates.
Compared to the $100 fee for one-day tickets, five-day tickets cost around $70/day, while 10-day tickets can go as low as $40/day.
3. Skip Park Hopper option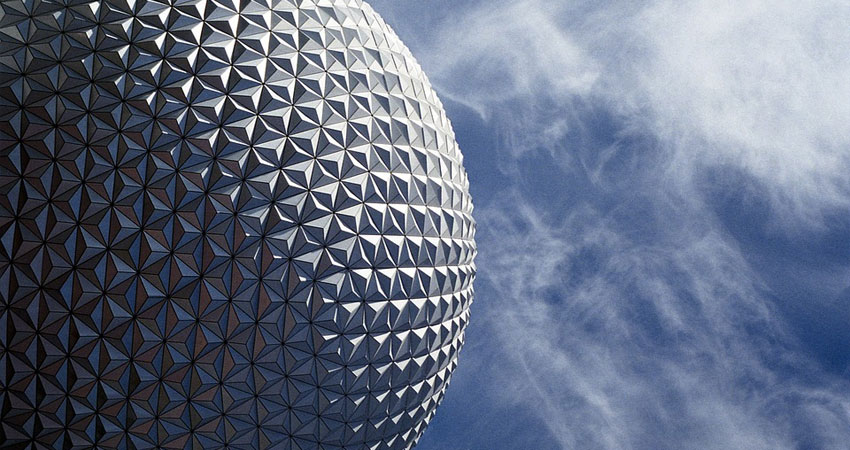 It may seem like a great value when you're faced with that add-on "Park Hopping" option, where you'll be able to visit the water parks as well, but you won't be able to enjoy it since it's only valid for one day.
Imagine lining up to all the rides, then rushing your way to the water parks before you leave.
4. Buy discount Disney tickets.
Yes, there are authorized Disney ticket resellers online that sell the same ones from Disney's official site, but with a cheaper price.
Undercover Tourist is one of them.
They offer special discounts and deals exclusive only to their customers.
Accommodation Alternatives to Save Money at Disney World
A big chunk of any vacation fund goes to accommodation.
How much can you save for staying outside Disney?
The answer depends on which kind of accommodation alternative you choose.
5. Stay at an AirBnb
There are tons of lodging options near the Disney World property.
A quick search on HomeAway, Airbnb or VRBO will give you multiple results.
Is it worth it when you miss out on some of the perks for staying at Disney resorts?
Most definitely!
The money you saved from NOT spending a night at the official hotel can go to other experiences at the park that you wouldn't have been able to afford if you stayed on-site.
6. Choose Disney World Hotels for the Freebies
Choose to stay at Disney World resorts only if the freebies are worth the higher fee.
For example, resort guests are given free transportation from the resort to the parks, free Magical Express airport transfers, and free parking throughout your stay.
These freebies may not be enough to offset the room's price, but if you're able to book a room at a discount, staying on-site may just cost as much as getting a place off-site.
Budget Food Trips at Disney World
Your food expenses during any trip easily add up if you're not paying attention.
What many people assume is that outside food isn't allowed at Disney World. However, this is absolutely not true. You can bring any food, as long as you don't bring glass and knives into the park.
7. Buy your favorite snacks before starting the day
You should take advantage of this rule and bring as many snacks as you can.
Probably not so much that guards suspect you of planning to sell snacks inside, but enough for your hungry group.
This is especially true if you have picky-eaters or more than 3 kids included in the trip. Having your food ready in your go-bag means your kids could eat while waiting in line at rides, or never have to go hungry waiting in line at food stalls.
8. Pack Lunch
Now that you're going to be bringing snacks inside, why not pack lunches as well?
Think Subway-like sandwiches, mac and cheese in bowls with covers, and so on.
You're going to get some stares if you try and bring in rice cookers and other cooking equipment.
Don't overdo packing food, okay? You wouldn't want to be lugging a lot of stuff either. If your budget permits it, pick a main meal to eat at a Disney restaurant for dinner and pack a homemade meal for lunch.
9. Purchase a Refillable Cup
Drinks are definitely another creeper expense.
One known secret to guests of Disney hotels is that you can get unlimited fountain drinks, coffee or tea for $18.99. A cup of coffee or tea is around $3 to $5 a pop, but if you get a refillable cup the first day of your arrival, you'll save a ton of money throughout your stay.
You should also bring a refillable water bottle for every person in your group.
There are water fountains all over the park, so it's easy to refill when needed. Having a bottle ready also lets you skip paying for bottled water in restaurants.
10. Pick one of Disney dining plans
It's a one-of-a-kind experience dining at one of Disney's restaurants, but it can really break the bank if you're on a budget and you're a big family dining out.
But if your budget allows for one meal at these top restaurants, consider choosing one of Disney's dining plans.
10 Additional Tips to Save Money at Disney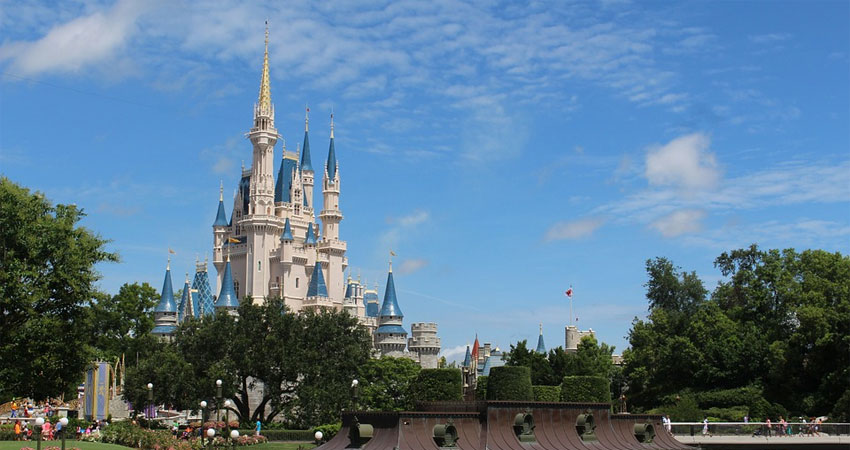 Once you've decided that Disney World is your next destination, start you planning immediately and follow these tried-and-tested tips that save money at Disney.
11. Use hotel points or frequent-flyer miles
Don't just focus on saving money on-site at Disney.
Some of the biggest expenses involve accommodation and transportation, which are both booked before the actual trip.
If you travel often, don't leave rewards unforgotten. Use them for trips like these and if you're "loyal" enough to have accrued miles and points, you could pay nothing for either airfare or hotel stay.
12. Join Mousesavers
There is probably no other site more helpful to your Disney planning than Mousesavers.
Sign up for the free newsletter, so you're up-to-date with deals, discounts, freebies and special promos on everything Disney related.
13. Go straight to the source at Disney's newsletter
Of course, don't miss joining the official newsletter of Disney.
The company actually rotates various deals and freebies throughout the year.
14. Purchase discount Disney gift cards in advance
There are several reasons to purchase Disney's gift cards:
Get it at a discounted rate way before your trip
They're available in eBay, Sam's Club, Target, Gift Card Granny, and many more
They can be used for all kinds of Disney expenses
Fastpass+ is Disney's service that allows guests to reserve access to Disney World park attractions and character greetings in advance.
What's great about Fastpass+ is that there's no extra fee to use it since it's part of your theme park admission.
You do have to learn Fastpass+ on your own and create a strategy that would fit the attractions you want to go to and experiences you'd like to include within the days of your Disney tour.
For more information how to skip the lines in Disney World, check out my guide here.
The official Disney fan club, which has been around for over 10 years, is the biggest in the world.
As such, Disney brings the fans more discounts and deals on food, shopping and tickets than anywhere else.
17. Make Your Own Autograph Books
There are a ton of characters like Mickey Mouse and the Princesses while walking around the parks.
Many of the kids there come prepared and brought autograph books to collect signatures from their favorite mascots.
If you have kids, I'm pretty sure they'd want to collect autographs too! There's good news and bad news: you can buy autograph books all over the park. Bad news though, they're extremely pricey.
So before your Disney trip, turn the "DIY autograph book" into a project you and your kids can make at home.
Then bring the book with you during your trip.
18. Stop by an off-site Souvenir shop
If you're going to Disney with kids under 10, you'd have to make a deal with them about souvenirs. Give them a budget each, or a maximum number of items they can buy.
If you have time to spare, find a store that sells Disney-licensed items (almost every store in Orlando has them!).
Spend an hour or two letting them choose souvenir of their choice, so they're all prepared for the next-day's park tour.
Doing this avoids the numerous requests-to-buy your kids will have at the park. And you won't feel robbed with pricey toys, ear hats, mugs, and other Disney trinkets sold on-site.
19. Bring your own Stroller, Poncho and other Park Essentials
Disney World is massive.
Getting from point A to point B is exciting, but several hours of walking could be exhausting even for the most energized kids.
Don't "wing it" and try to survive the day without it, especially if you have kids under 5. Bring your child's stroller. Or else you'd be paying around $13 to $15 a day if you rent one out from Disney World.
Other park essentials that you could easily bring from home include hats, umbrellas, plastic ponchos (or garbage bags) as raincoats, glow necklaces, and your baby's supplies, and extra clothes.
Sometimes, you make last-minute decisions that you don't really think much of at the time, but once you've listed expenses after the trip, you'd realize that little things like forgetting your toddler's stroller do count and make a dent on your overall budget.
20. Skip the Memory Maker and Photo Pass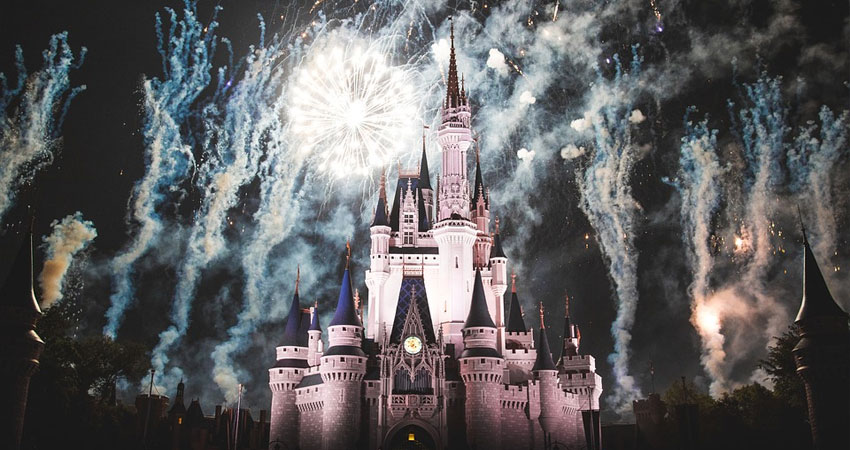 It can be tempting to purchase Memory Maker and Photo Pass, since you can get photos of your complete group at every attraction and taken by legit photographers too! No need for selfie sticks or awkward close-up shots anymore, right?
Unfortunately, Memory Maker is hella expensive. It could cost you $169 (if paid in advance), or $200 if you purchase after your trip and get all digital photos.
And if you're on a budget, this is one cut that could make a difference.
The good news though is that Disney photographers would be happy to use your own camera to take a photo of you and your family, for free!
Do You Have Disney World Savings Tips?
Visiting Disney World is a memorable experience for kids and kids' at heart.
With four theme parks, two water parks, over 70 restaurants and around 30 resorts and hotels, your Disney vacation is bound to get busy and expensive.
If you're looking planning a Disney World getaway, here's our 5-day Disney itinerary you might find useful.
Following some (or all) of the tips above can help you save a ton of money, so you won't have to stress the funds and just breathe in all the good vibes that Disney can bring.
How about you? Do you have Disney insider tips you'd love to share with us?