There are over 25 Utah caves. Some big, others small and just newly discovered.
Whether you're looking for a next spelunking spot or visiting Utah and wanted to do something more adventurous than normal, you have to check these cool caves around the state.
8 Utah Caves for All Ages
Many of these caves are perfect for families with kids. Make sure to check the details of guided tours, especially for massive caves.
Location: Forest Rd 1867, Duck Creek Village
Time needed to explore: 30 minutes
Hike Details: No hiking, just a 50-yard walk from the parking
Kid-friendliness: Young kids need a lot of help going down a rope into the cave.
This cavern is small but it's pretty cool. Literally. Considered a cold trap ice cave, Duck Creek Ice Cave maintains a cool temperature all year. It was formed in a sinkhole on the Markagunt Plateau and was historically used by Pioneers to keep food cold and last longer.
To get here, you must get to Highway 14, east from Cedar City Main Street, and look out for the Visitor Center at Duck Creek. You'll find signs going to the cave once you reach the parking area of the Visitor Center.  From there, you'll have to walk a mile away to reach the cave's entrance.
The entrance has a bit of a steep climb down, but it is manageable for adults and older kids. There is a rope to help guide kids down as well. Once you're inside, you can see the entire cave with the corners looking pitch black. In winter and colder months, much of this cave is covered in icicles but will be about 40 degrees Fahrenheit once it starts to heat up outside the cave.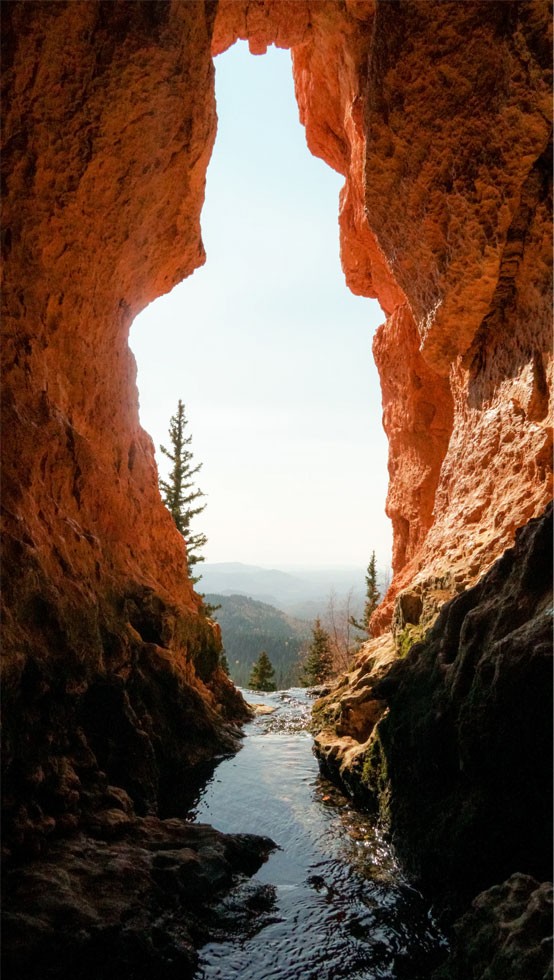 Location: Duck Creek Ridge Rd, Duck Creek Village
Time needed to explore: An hour or two. (Some parts are closed from October until April to protect hibernating bats)
Hike Details: No hiking is necessary, several entrance holes are within walking distance to the parking
Kid-friendliness: Young kids can explore, but can be dark in most spots.
Located just east of Duck Creek Village on the Markagunt Plateau in the Dixie National Forest of Southern Utah, Mammoth Cave is actually a lava tube (one of the world's longest cave systems) with an elevation of 8,050 feet and over 2,220 feet of passages.
Mammoth Cave was formed by flowing water and cooling lava over time, starting about several thousand years ago. Today, the moisture and elevation keep the cave cool all year round. It has four chambers, most of which require you to slide on your belly to pass. The largest tunnel is to the west and like all other tunnels, the exit narrows to a small opening.
Not for the claustrophobic, but a cool exploration for families with kids. Make sure to bring a flashlight, since most areas turn super-dark. Skip this cave during the winter months because of snowfall.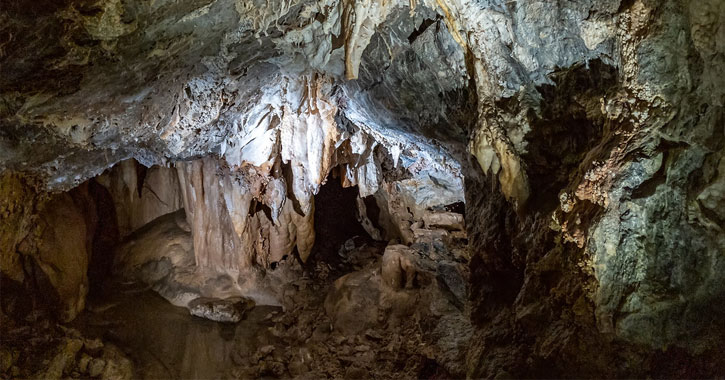 Location: 2038 Alpine Loop Rd, American Fork, Utah
Time needed to explore: 3 to 5 hours (Open to the public from May through September depending on snow conditions)
Hike Details: You'll be hiking up for an hour and a half, spend an hour or two inside the cave, then hike down for half an hour.
Kid-friendliness: 6 years old and above (or kids who can balance perfectly on their own)
The cave system, made up of three caves or chambers known as Timpanogos Cave, Middle Cave, and Hansen Cave, is located in the Deseret Limestone. These caves were Mississippian-age limestones formed around 340 million years ago. Today, they're connected via man-made tunnels.
Timpanogos Cave, Middle Cave, and Hansen Cave are famous for their pink and white crystal-filigreed walls. While the 1 1/2-mile-paved trail hike can be challenging (since it rises 1,092 ft to an elevation of 6,730 feet above sea level), all three caves can only be visited through guided tours, making it more ideal for beginners and kids as well.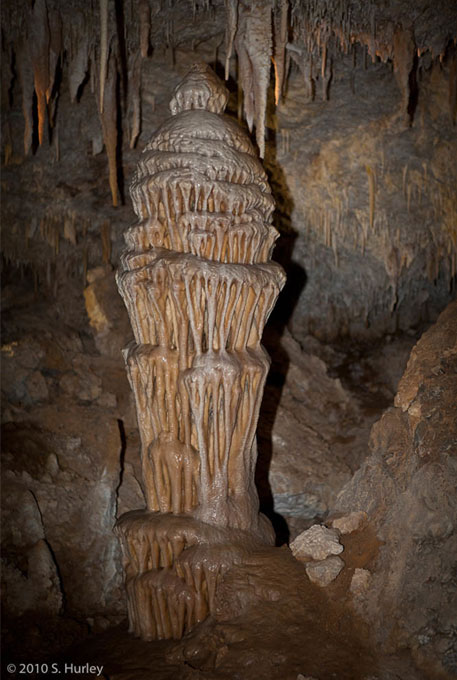 Location: Located in Gandy, Utah, northwest Millard County (29 miles North of Hwy 6/50 Ut/Nv Border, Gandy, Utah)
Time needed to explore: 1 to 2 hours
Hike Details: Only a short 0.25-mile uphill hike from the parking
Kid-friendliness: All ages
Located about an hour north of Great Basin National Park, in Utah's West Desert near the Nevada Border, Crystal ball Cave is remote but is a good stopover if you're visiting nearby.  It is under the control of The BLM but managed by Jerald and Marlene Bates through a public-private partnership, so you would have to make tour reservations with the Bates Family at the Bates Family Ranch. There is no entrance fee or tour fee, but a donation to the family is recommended.
Named for the beautiful calcite crystal walls, floors, and ceilings, the Crystal Ball Cave is a kid-friendly large cavern with different kinds of crystal formations of stalactites, stalagmites, columns, and yes, crystal balls! Don't miss taking pictures at the "crystal throne," it's a one of a kind experience and truly makes the stop worth it.

Location:  5.7 miles north on Highway 89 (4581 US-89, Kanab, Utah)
Time needed to explore: An hour or two
Hike Details: From the parking area, there's a quarter-mile uphill hike to reach the caverns
Kid-friendliness: Uphill hike may require assistance, but once you get into the cavern, kids can handle exploring.
This free attraction is man-made but definitely jaw-dropping. The entire location was formed due to mining activities. In the 1930s through 1940s, the sand was mined to make molds for casting iron. By the 1970s, sand was mined from the rock to produce glass.
Enjoy the textured walls and ceiling, as well as the colored sand. If you're visiting with kids, don't let them run by themselves. There are some areas that are pitch-black and one district tunnel opening that ends abruptly in a sheer dropoff of at least 20 feet.
While you're here, you can also stop by the Belly of the Dragon and Moqui Cave Museum, which are both located in the area.
Utah Caves for Pros
Many Utah caves can be dangerous. Just like the hydrothermal Nutty Putty Cave, which is a stunning geological wonder, but was closed down after a fatal accident in 2009.
The following Utah caves are recommended for professionals and experienced spelunkers: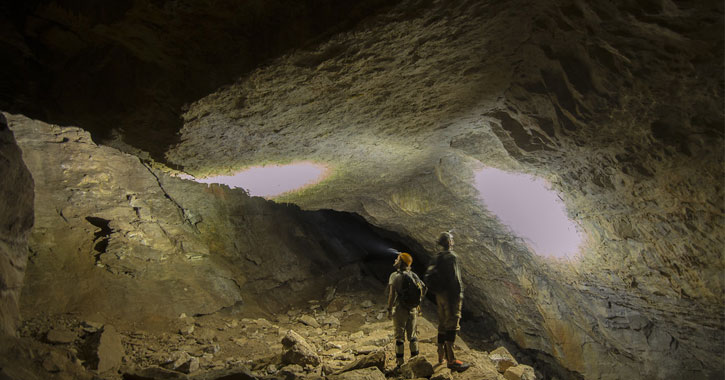 Location:  St. George (

St. George Field Office

353 East Riverside Drive

St. George, Utah)

Time needed to explore: Allow one day for the entire trip
Hike Details: Not much hiking from the parking, but inside the cave can be pretty challenging.
Kid-friendliness: Not ideal for kids or even beginner adults, require permits to join
Operated and supervised by the Bureau of Land Management, Bloomington Cave is the most extensive and famous cave in the St. George Field Office. This is a pretty unique cave, mainly because it wasn't formed by water erosion, but by tectonic movement.
Considered the 5th longest cave in Utah, Bloomington Cave has a surveyed length of 1.43 miles and has a depth of 240 feet. It has six levels and a maze of passages that are generally narrow, often with steeply dipping floors. Even experienced spelunkers find this cave super rewarding to finish, but not a cave they'll try exploring again.
You can't just go here and "walk-in." You'll need to secure a free permit from the St. George Field Office to be included in 1 one of the 3 ten-people groups allowed to enter the cave each day.
Location: Logan Canyon, Utah
Time needed to explore: 10 to 24 hours
Hike Details: Hike to Main Drain takes about an hour and is about 1000′ vertical ft.
Kid-friendliness: Only for experienced adults
Main Drain Cave is the deepest cave in the state, bottoming out at 1,127 feet deep. This infamous vertical cave sits in the Alpine Karst Glacier basin, at over 9,000 feet in elevation. Entering the cave requires you to rappel down into the cave.
Note that you'll need special gear (not just rock-climbing gear) to explore this cave. It is a very dangerous cave with drops off well over 200 feet, the possibility of hypothermia (due to 38 degrees Fahrenheit temperature inside), as well as jagged and sharp rocks that can cut through the standard rock-climbing rope. Many explorations into the Main Drain are supported by scientists and similar programs.
Beyond the Utah Caves
Utah is a magical state with so many things to see. Just the Utah State Route 12 or Scenic Byway 12 brings you to numerous jaw-dropping spots with beautiful canyons, plateaus, valleys, and parks that are unique to the state.
If you want another road trip itinerary that passes by Utah, the loneliest road in America (US-50) is definitely a cool way to just marvel at nature and be alone with your thoughts.
Are you stopping by Diamond Fork Canyon? Make sure to check out the Fifth Water Hot Springs (it's included on my list of must-see hot springs in the country). Or if you're visiting Salt Lake City, here are some must-see attractions there.