The open road, blue skies, fresh air: a cross-country road trip may just be what you need to go somewhere new, spend some time by yourself or with your loved ones, and gain some perspective.
The great American road trip became popular in the 1950s, when there was a rapid increase in the number of families owning cars post-World War II.
With the recent changes in travel and diminished financial capacity, people are looking for different ways to explore new places. It definitely looks like driving cross-country will see a revival.
In this article, you'll learn about the best routes to travel as well as tips and resources on how to plan a cross-country road trip that you (and your loved ones) will remember for years to come.
The 5 Best Cross-Country Road Trip Routes
These 5 routes are by no means the only ways to go on a cross-country road trip, but these are certainly popular and scenic.
The first three routes are coast-to-coast road trips, while the last two run north to south along the west and east coasts, respectively.
1. America's Mother Road: Historic Route 66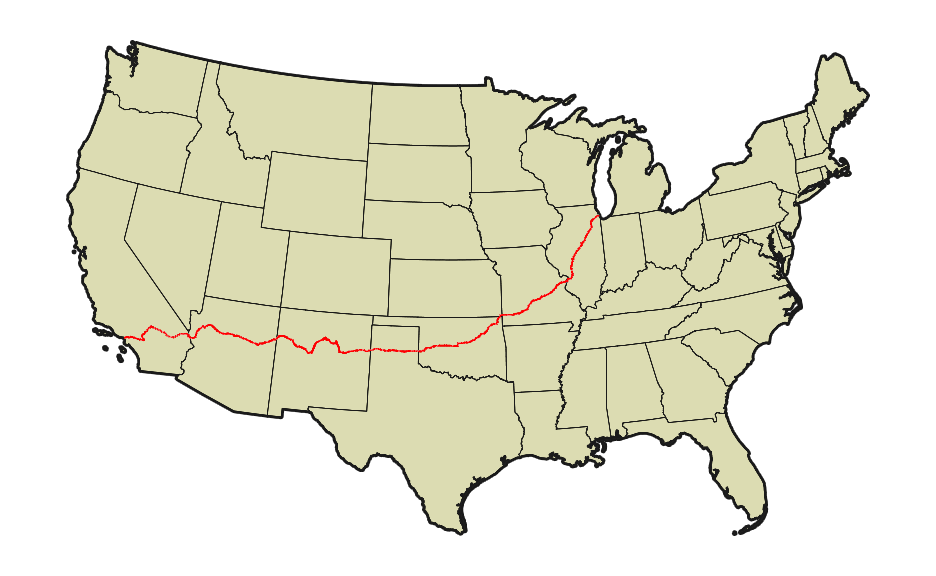 Who Should Take This Route: Those who long for the nostalgia and romance of small-town America
Don't mess with a classic.
Route 66 is the legendary cross-country road trip destination for tourists, not only Americans but also foreigners. The Pixar animated movie Cars is greatly responsible for sparking renewed interest in driving this road.
In the 1930s, it was the route of choice for workers who wanted to try their luck in the west, and later in the 1950s and 1960s, for vacationing families to go to the Grand Canyon and Disneyland.
As the road became more popular, tourist traps, motels, diners, gas stations, car repair shops, and other roadside attractions sprang up, earning Route 66 the moniker "Main Street of America."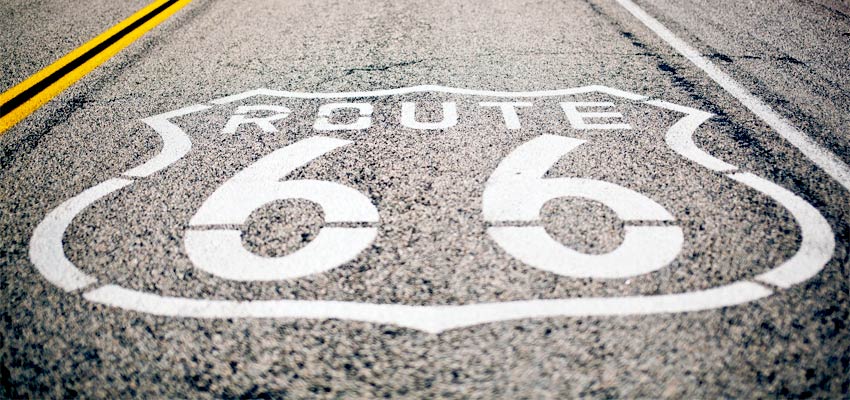 Sadly, it was decommissioned in 1985 as motorists favored using I-40; it can get them from one point to another much quicker.
Even though it's officially decommissioned, more than 80% of the original route can still be driven today thanks to road maps and websites dedicated to reviving the route as well as the small towns and businesses along the road.
The "normal" direction to take this road trip is from east to west, but eastward is good if you want to go coast to coast.
That is, if you start from California and want to continue your trip to the east from Illinois all the way to Massachusetts, you can turn on US-20 from where Route 66 ends on Joliet Road in Countryside, Illinois (more details on US-20 below).
States (West to East)
California
Arizona
New Mexico
Texas
Oklahoma
Missouri
Illinois
Notable Attractions/Stops by State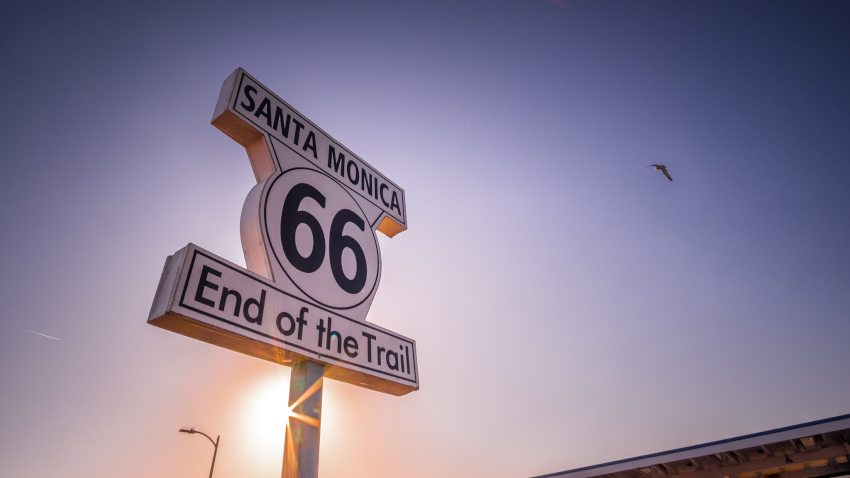 California
Arizona
Pete's Rt 66 Gas Station Museum, Williams
Petrified Forest National Park
New Mexico
Route 66 Monument, Tucumcari
Blue Swallow Motel, Tucumcari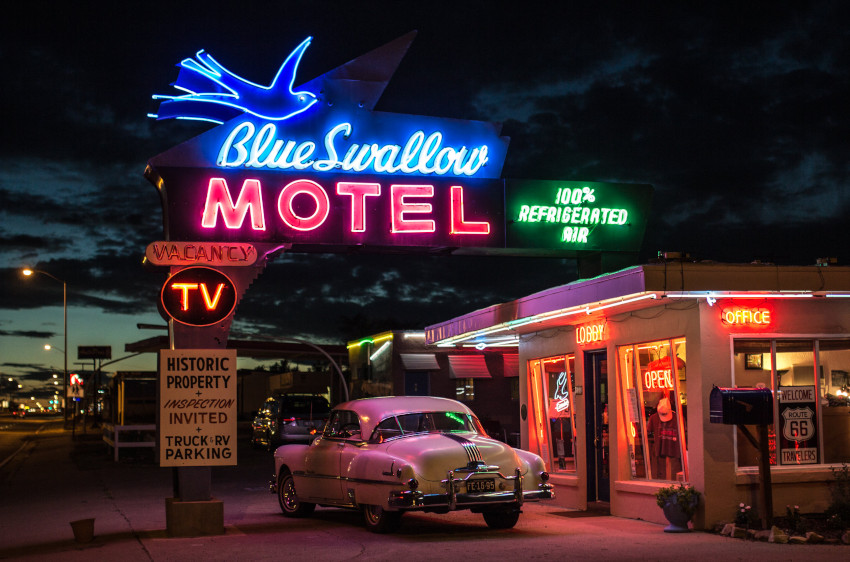 Texas
Oklahoma
Pops 66, Arcadia
Rock Café, Stroud
Missouri
Route 66 State Park, Eureka
Ted Drewes Frozen Custard, St. Louis
Illinois
World's Largest Covered Wagon, Lincoln, Illinois
The Start of Route 66, E Adams St., Chicago, Illinois
Miles Covered
2,278 miles (3,665 km) long; recommend setting aside at least 12 to 14 days for 3 to 5 hours of driving a day
Best Time To Travel
Spring (April to May) and autumn (September to October) are the best times to drive this route, when the temperatures are just right and there are fewer cars on the road.
More Information
We've previously written about other Route 66 attractions in detail.
2. The Oregon Trail: US-20 Route
Who Should Take This Route: History buffs who love long drives and diverse sights
Historic Route 66 may be the more popular road, but US Route 20 is actually the longest road in the US, earning it the nickname "Big Daddy."
Not only is it the longest, but US-20 also offers the most contrasting sights and sounds. From mountains, lakes, rivers, and beaches, to "frozen in time" small towns and the most modern urban cities.
Again, east to west is the popular way to go on this road trip, but starting from the west gives you a chance to go parallel to the path formed by the Oregon National Historic Trail, which was followed by pioneer families on wagons from Missouri to Oregon.
States (West to East)
Oregon
Idaho
Montana (less than 10 miles)
Wyoming
Nebraska
Iowa
Illinois
Indiana
Ohio
Pennsylvania
New York
Massachusetts
Notable Attractions/Stops
Oregon
Newport
South Beach State Park
Willamette Valley
Cascade Mountains
Oregon High Desert
Idaho
Craters of the Moon National Monument
Wyoming
Yellowstone National Park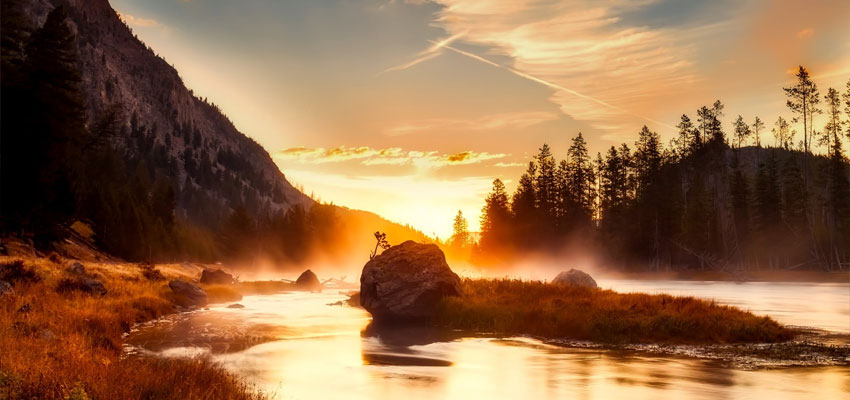 Nebraska
Iowa
Field of Dreams Movie Site, Dyersville
Illinois
Indiana
Indiana Dunes National Park
Ohio
Cedar Point Amusement Park, Sandusky
Rock and Roll Hall of Fame and Museum, Cleveland
Pennsylvania
Presque Isle State Park, Erie
New York
Finger Lakes Region
Sonnenberg Gardens & Mansion State Park, Canandaigua
The Tepee, Cherry Valley
Massachusetts
Old Sturbridge Village, Sturbridge
Kenmore Square, Boston
Miles Covered
3,365 miles (5,415 km); recommend setting aside at least 15 to 21 days for 3 to 5 hours of driving a day
Best Time To Travel
Summer (June to August) is the best time to travel this road, notwithstanding the weather and crowds. Most places are closed during the winter, as this trail lies mostly in northern states, and spring and fall mean unpredictable weather.
3. The Loneliest Road: US-50 Route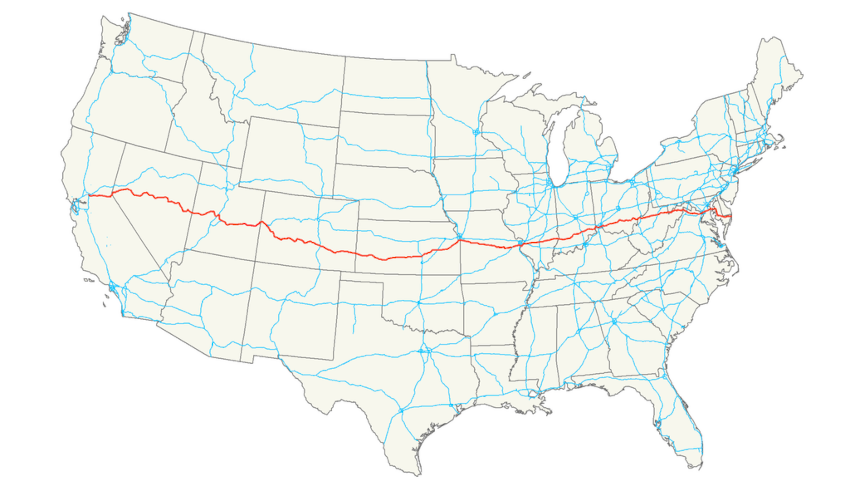 Who Should Take This Route: Those who love solitude
If you look forward to driving alone with nothing but nature around you, you will love driving US Route 50.
The "loneliest road in America" moniker applies to the section of US-50 that goes through Nevada from Ely to Carson City; there's little more than mountains, skies, and endless desert to see on this 300-mile stretch of road.
Eventually, the entire US-50 became popular enough that Time Magazine featured it in the mid-90s, calling it the Backbone of America, as history, success, failure, and revival are all documented along this long and often winding road.
Portions of the US-50 route overlap with such historic trails as the Santa Fe Historic Trail as well as the Pony Express National Historic Trail.
Along the way, you'll see towns that have flourished into cities, cities that have collapsed into ruins, and small towns that have bounced back from near-death.
The western end of US-50 lies in Sacramento, California, but if you want to make this a true blue coast-to-coast drive, drive another 100 miles to San Francisco via I-80.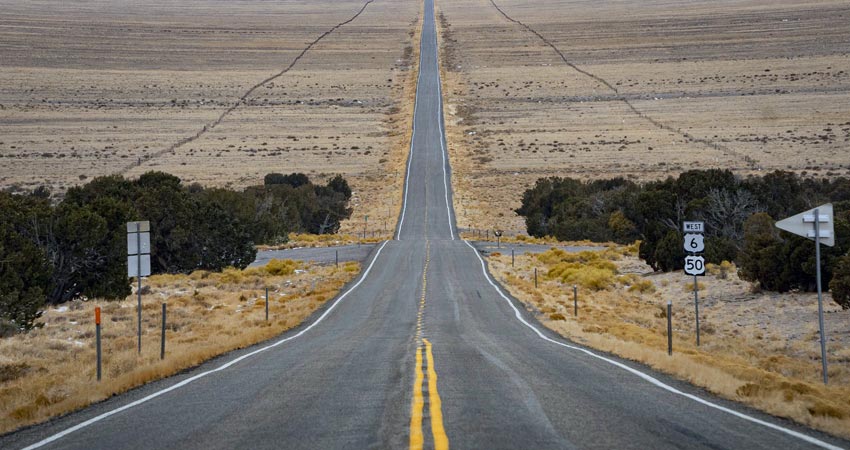 States (East to West)
Maryland
Virginia
West Virginia
Ohio
Indiana
Illinois
Missouri
Kansas
Colorado
Utah
Nevada
California
Notable Attractions/Stops
Maryland
Virginia
Sky Meadows State Park, Delaplane
Museum of the Shenandoah Valley, Winchester
West Virginia
Capon Bridge
Tygart Lake State Park
Ohio
Indiana
Daviess County Amish Country
George Rogers Clark National Historic Park, Vincennes
Illinois
Carlyle Lake, Carlyle Township
Missouri
Gateway Arch, St. Louis
Lake of the Ozarks
Whiteman Air Force Base
Old Drum, Johnson County Courthouse, Warrensburg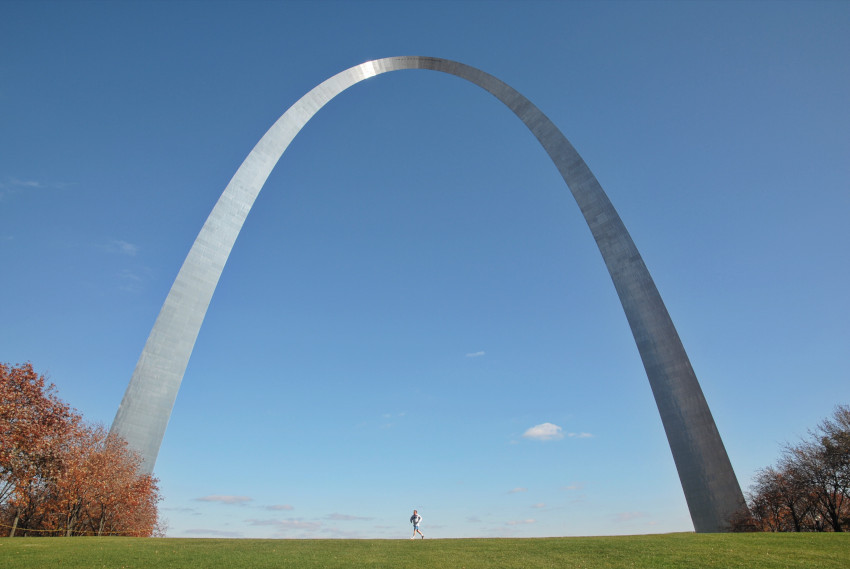 Kansas
Guy & Mae's Tavern, Williamsburg
Midway Sign, Kinsley
Great Plains
Colorado
Madonna of the Trail Monument, Lamar
The Royal Gorge Bridge & Park, Cañon City
Gunnison National Forest
Colorado National Monument, Grand Junction
Utah
Arches National Park
Canyonlands National Park, Utah
Notch Peak, Utah
Nevada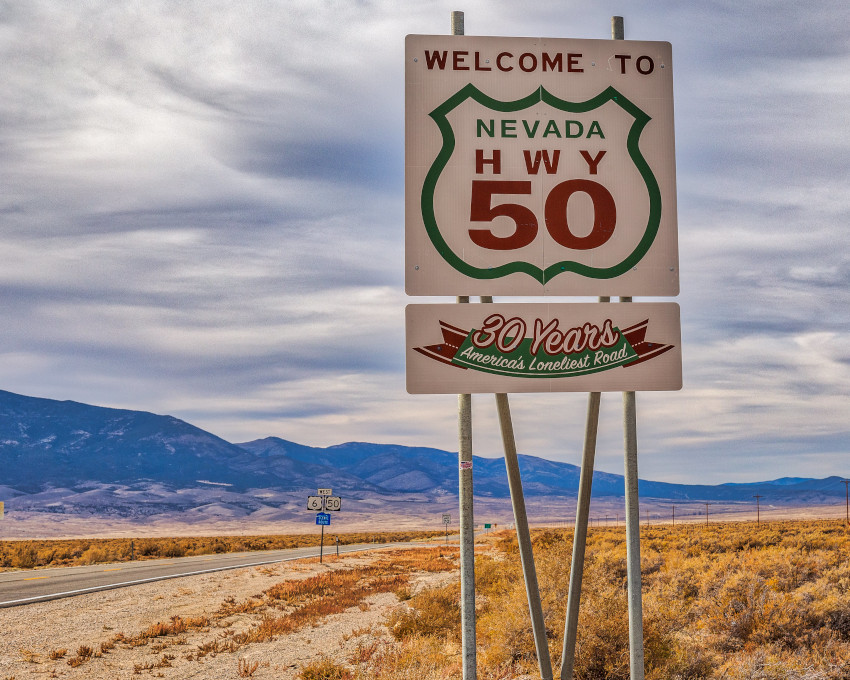 Great Basin National Park
Pony Express Territory
Spooner Lake–Lake Tahoe Nevada State Park, Carson City
California
Miles Covered
3,073 miles (4,946 km); recommend setting aside at least 14 to 17 days for 3 to 5 hours of driving a day
Best Time To Travel
Late spring (May to June) and autumn (September to October) are the best times to drive this route.
Keep in mind that you're passing through some contrasting landscapes: mountains, deserts, lakes, and seas. Winter will be too cold and the roads may be too slippery for you to drive safely, while summer will be too hot when passing through the desert.
4. The Pacific Coast: US-101 Route to California State Route 1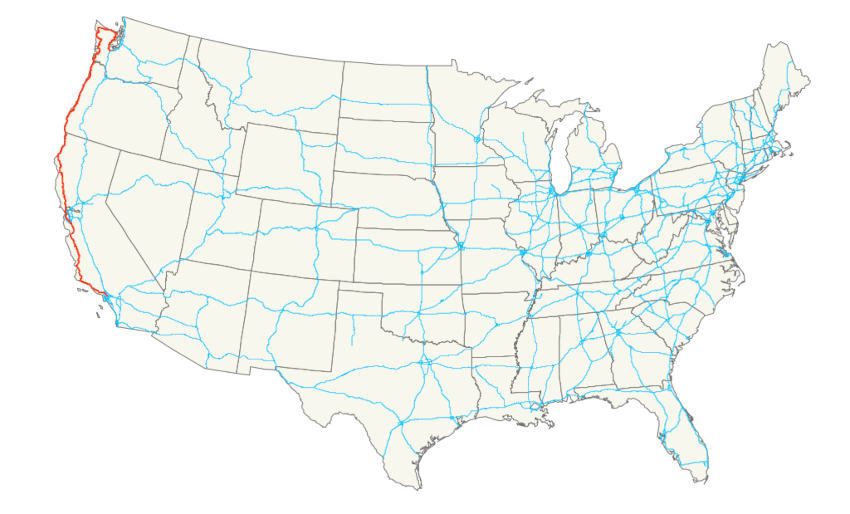 Who Should Take This Route: Beach bums who like sunny weather, salty air, and breathtaking ocean sunsets
Taking a cross-country road trip along the Pacific Coast is one of the most scenic drives you'll ever take.
Called Highway 101 in Washington and Oregon, and Pacific Coast Highway (PCH), California State Route 1 (SR1), or Highway 1 in California, this road takes you right beside the Pacific Ocean and the western border of the contiguous United States.
The I-5 eventually replaced the old US-101 as it passes more major cities and has less dangerous curves to navigate, but for natural beauty and ambiance, you can't beat the US-101.
US-101 meets up with US-20 in Oregon, so if you want to go north from California to Oregon and then eastward from Oregon to Massachusetts, you can have a west coast road trip and then a coast-to-coast one.
States (North to South)
Washington
Oregon
California
Notable Attractions/Stops
Washington
Tumwater
Olympic National Park
Hood Canal
Lake Crescent, Clallam County
Cape Disappointment Lighthouse, Ilwaco
Astoria–Megler Bridge, Washington to Oregon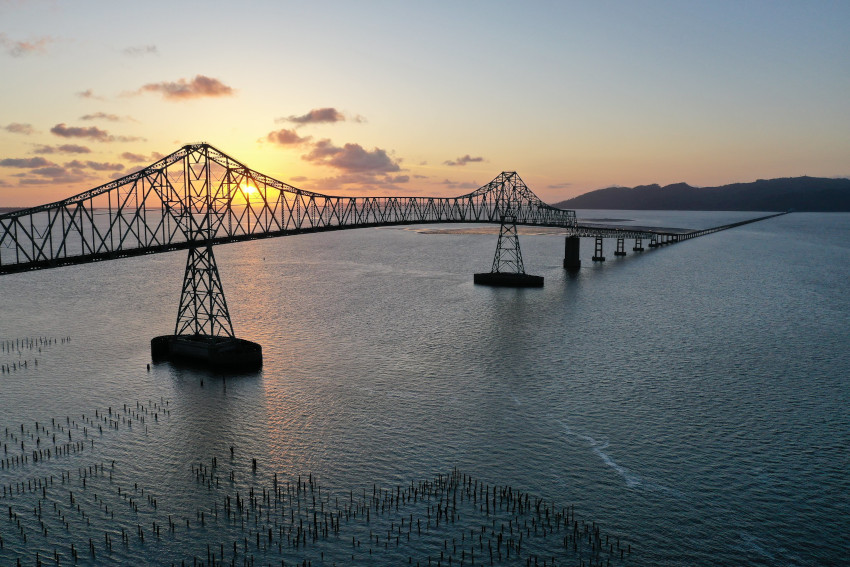 Oregon
Cannon Beach
Cape Kiwanda, Pacific City
Devils Punchbowl State Natural Area, Otter Rock
Yaquina Head Lighthouse, Newport
Newport (intersection with US-20)
Seal Rock State Recreation Site, Seal Rock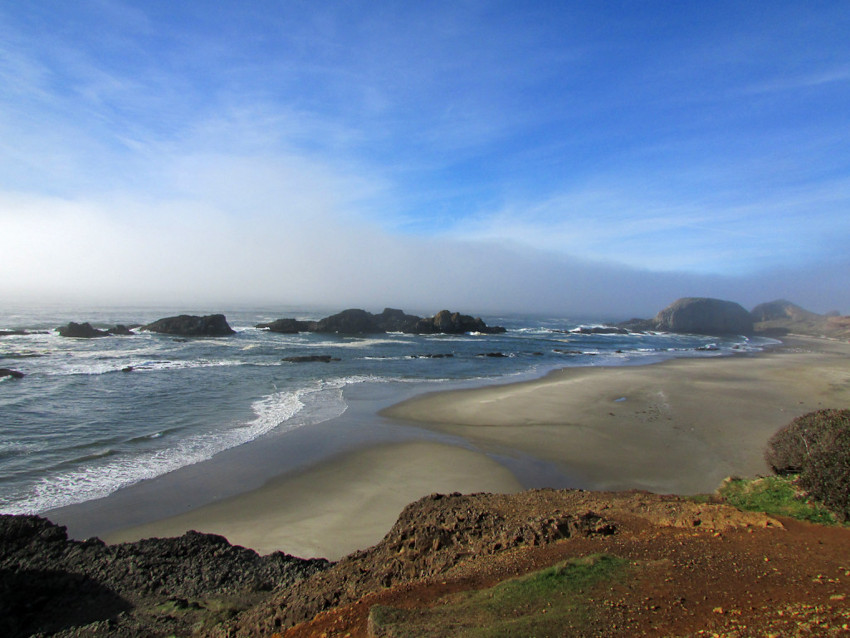 Thor's Well, Yachats
Oregon Dunes National Recreation Area, Reedsport
Samuel H. Boardman State Scenic Corridor
California
Redwood National and State Parks
Avenue of the Giants, Humboldt County
Leggett (US-101 merges with Highway 1)
Point Arena Lighthouse, Mendocino
Bodega Bay, Sonoma,
Point Reyes National Seashore, Marin County
Golden Gate Bridge, San Francisco
San Francisco (Start of Highway 1/PCH)
Half Moon Bay
Pigeon Point Lighthouse, Pescadero
Santa Cruz
Carmel-By-The-Sea
Big Sur
San Simeon
Morro Bay
Pismo Beach
Malibu Beach, Malibu
Santa Monica Pier, Santa Monica (Where Historic Route 66 begins)
Los Angeles
Miles Covered
1,550 miles (2,500 km); recommend setting aside 7 to 10 days for 3 to 5 hours of driving a day
Best Time To Travel
Any time of year gives you great driving weather on this road, though if you want to avoid crowds, you might want to avoid driving in July and August.
More Information
We've previously described a detailed itinerary for the California portion of this road trip.
5. The Atlantic Coast: I-95 Route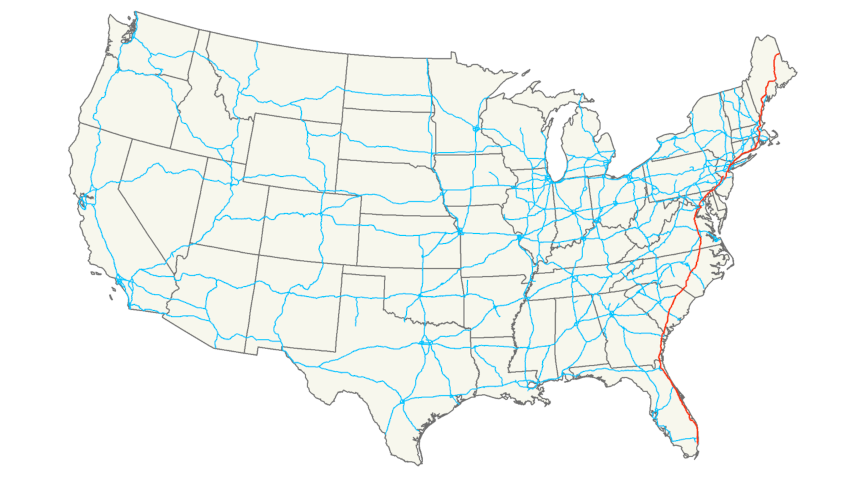 Who Should Take This Route: Tourists who appreciate all types of scenery, from New England's historic architecture to Florida's tropical charm
The west coast is gorgeous, but don't write out the east coast just yet.
Interstate 95 is the longest north-to-south interstate highway that runs parallel to the Atlantic Ocean.
Driving a cross-country road trip along the I-95 takes you from historic towns to glamorous cities, from wetlands to forests to beaches.
States (North to South)
Maine
New Hampshire
Massachusetts
Rhode Island
Connecticut
New York
New Jersey
Pennsylvania
Delaware
Maryland
Virginia
North Carolina
South Carolina
Georgia
Florida
Notable Attractions/Stops
Maine
Houlton
Old Orchard Beach
New Hampshire
Massachusetts
Middlesex Fells Reservation
Rhode Island
Connecticut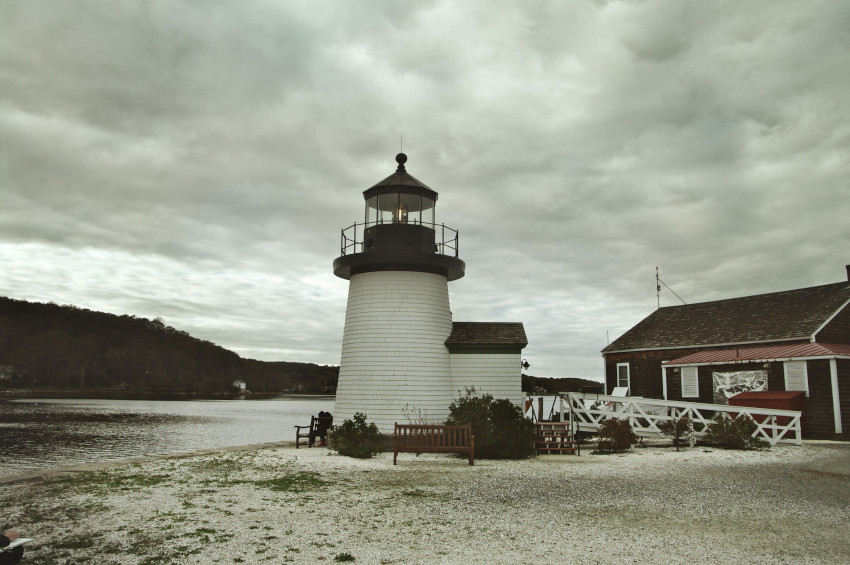 New York
The Bronx
Manhattan
George Washington Bridge
New Jersey
Newark
Elizabeth
New Brunswick
Pennsylvania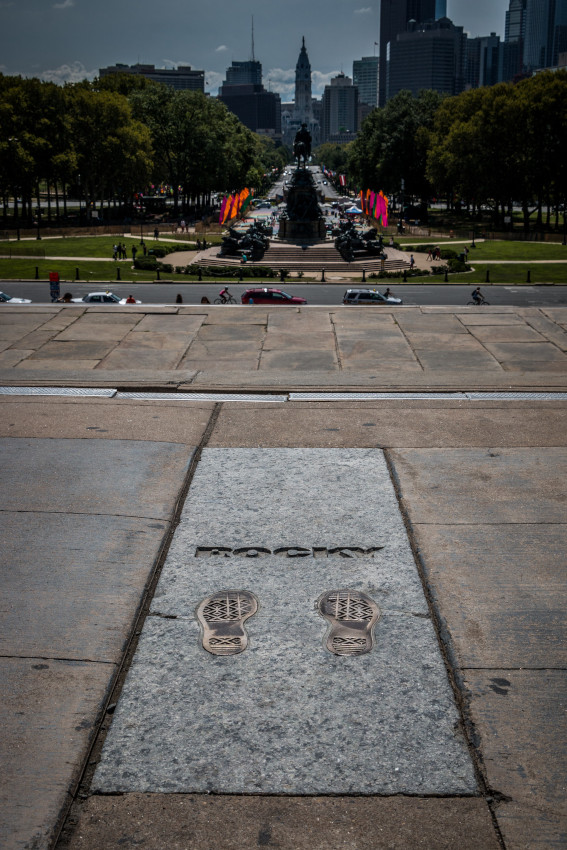 Delaware
Maryland
Baltimore
Woodrow Wilson Memorial Bridge, Fort Washington
Virginia
Occoquan Historic District
Fredericksburg
Richmond
North Carolina
Roanoke Rapids
Wilson
Fayetteville
South Carolina
South of the Border, Dillon
Florence
Santee State Park, Santee
Georgia
Florida
Florida Georgia State Line, Yulee
Jacksonville, Florida
Fuller Warren Bridge, Jacksonville
Castillo de San Marco National Monument, St. Augustine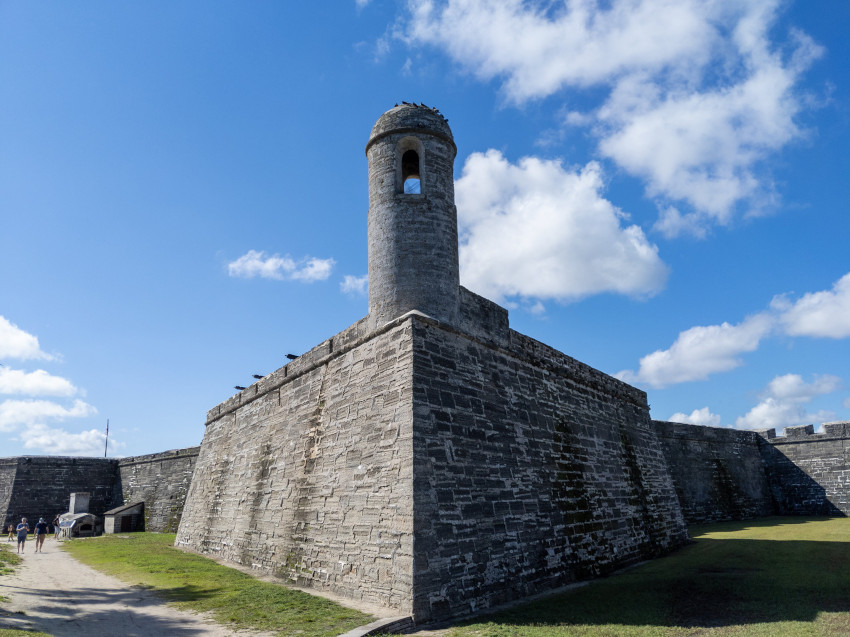 Daytona Beach
Vero Beach
West Palm Beach
Boynton Beach
Dixie Highway, Miami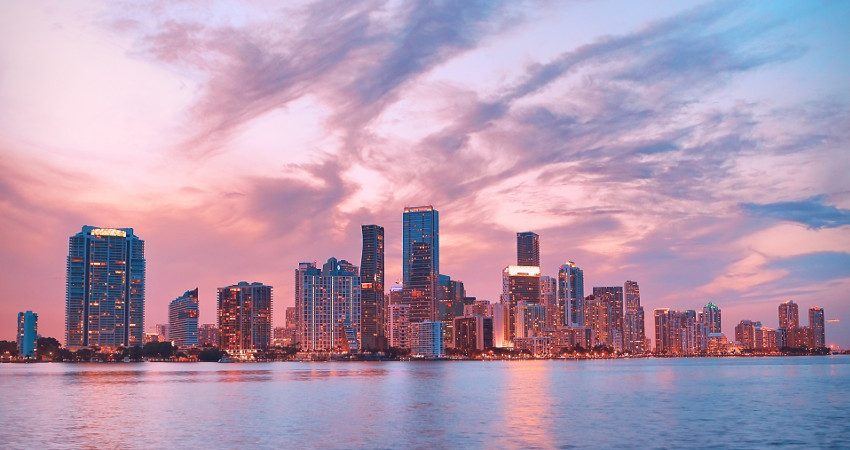 Worthwhile Detours
These detours will take you away from I-95, and you'll have to add a few days more to your road trip if you want to explore these attractions.
Miles Covered
1,920 miles (3,090 km); recommend setting aside 8 to 12 days for 3 to 5 hours of driving a day
Best Time To Travel
Beaches are best appreciated in the summer, but any weather is good for taking a road trip through I-95. Winter may mean snowfall in the northern states on this route, while spring and fall give you mild weather and less crowded beaches.
Other Cross-Country Road Trip Routes
I did say there are infinite possibilities depending on where you want to start, where you want to end, what you want to see, and how much time you have.
Here are other cross-country road trip routes you can explore.
An east-to-west, off-road adventure trail
7. The Great Northern Road: US-2 Route
A coast-to-coast road trip through the northern states; great to take in the summer
8. Southern Pacific: US-80
Another coast-to-coast road trip through the southern states; great to take in the winter
Drive alongside the Mississippi River and explore the 10 states that border it
10. The Road to Nowhere: US-83
North to south road trip right through America's heartland
Tips For Planning A Cross-Country Road Trip
Driving across the country is great fun, but there are plenty of things and factors to consider when planning. Here are some of them so you can arrange a road trip with no hassle.
Make sure your vehicle is roadworthy.
Have everything checked: fluid levels, brakes, tires, lights, drive belts, etc.
Also, make sure you have jumper cables, spare tires, a tire jack, and everything else you need in case of car trouble.
Have a plan, but don't have a plan.
Sounds confusing, but the point is to have a general plan for how many days you want to take, what to do per day (sights and places you can't miss versus those who want to see but can skip), how many hours you'll drive, and where you'll stay per night.
Beyond that, booking hotels and making restaurant reservations way in advance may not be a good idea. You'll want to have some flexibility in your schedule to make room for emergencies and side trips and detours.
Sign up for emergency roadside services.
If you're not already a member of AAA or any other reputable roadside assistance service, join one before your road trip.
Prepare for areas that don't have mobile service.
Camping in the middle of nowhere? Chances are you won't have a cellphone signal. If your plan is heavily dependent on having an internet connection, you're asking for trouble.
Download your maps on your smartphone beforehand or use paper road maps. Take a GPS navigation tool that's not dependent on a mobile signal.
Have a packing list.
Here are travel essentials you'll need on your cross-country road trip (or any road trip, for that matter):
Driver's license
Vehicle registration
Insurance card
Emergency car kit
Gasoline container
Smartphone
GPS navigation tool
Cell phone signal booster
Powerbank and car chargers
Flashlight/lantern
Playlist (music/audiobook)
In-car games and activities
Hiking shoes
All-weather set of clothes
Hat
Sunscreen
Electronic toll pass or change to pay toll fees
Tent (if camping)
Snacks
Cooler (with plenty of water)
Sunshades for windshield and windows
Vitamins and medication
Pillow and blanket
Duct tape
First aid kit
Take your time.
Giving yourself an allowance would also allow you to take side trips to charming small towns, cool landmarks, hidden gems, and one-of-a-kind restaurants.
The less rushed you are, the richer your adventure will be.
Find the best tools, sites, and apps to plan your road trip.
You'll get by with a little help from these tools.
Road planners
Navigation and checking traffic
Find places to eat
Find places to rest or sleep
Go On A Cross-Country Road Trip Soon!
Whether you're traveling solo, with friends, or with family, the memories made on an epic cross-country trip are ones that last a lifetime.
You'll get to see the magnificent natural beauty of these United States, meet strangers that enrich your lives, visit amazing places you never thought existed, and understand your country better.