Planning your wedding can be a pretty stressful event, and while the honeymoon can be just as important, planning it doesn't have to be hard work.
You might have already considered popular spots like New Orleans and Sanibel Island, which are great options, but there's a lot more to discover in this amazing country.
The US is so diverse, you can have virtually any type of honeymoon you want, which is why I tried to add a good variety of options to help you find the best honeymoon destinations in the USA.
Get that Island Honeymoon Vibe Going
1. Hawaii, Maui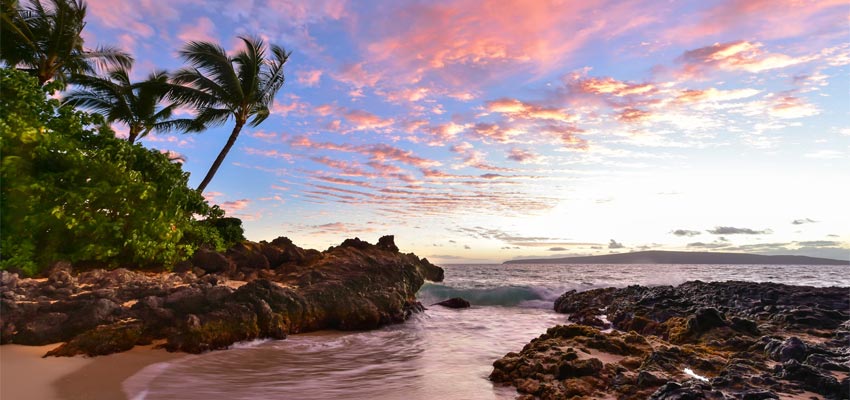 Steve and I honeymooned in Hawaii so it will always have a special place in my heart.
While we did some island hopping (and that's certainly a treat in its own right), staying on one island and exploring its many facets is also kind of exhilarating.
Of course, you could just put your feet up by the pool and dive into delicious buffets – Maui has it all, and it's one of the best places to visit in Hawaii!
While you're here, make sure to take in some of the island's most spectacular natural landmarks like the Ke'anae Peninsula Viewpoint, Koki Beach, and Haleakala Crater.
Make the most of your trip by going whale watching (in season), exploring the gorgeous coral reefs, and hiking to one of Maui's incredible waterfalls.
#1 Reason to Go: Hawaii is a magical place and you can't help but soak in the relaxing (and romantic!) atmosphere with the laid-back island attitude, the lush green surroundings, pristine beaches, and of course those incredible sunsets.
2. Puerto Rico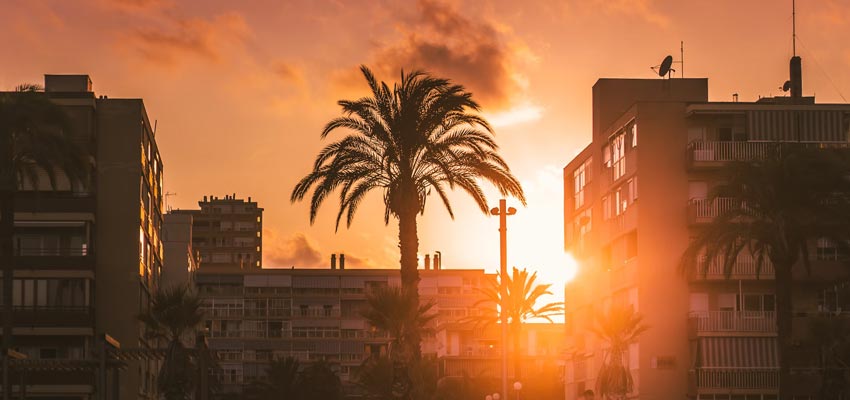 Arguably, the best beach honeymoon destinations in the USA are near the Caribbean, but they're also insanely expensive.
You'll still have to shell out quite a bit for Puerto Rico, but it's more affordable. Plus, I always recommend that couples take the all-inclusive deals at hotels because you'll be surprised how much more expensive things can get when you pay for everything separately.
Puerto Rico has a ton of incredible all-inclusive resorts that will cater to your every need so you can focus on the important things, that is, enjoying your honeymoon and each other's company.
Ideally, time your honeymoon during December through March because June up to November is hurricane season and romance and hurricanes don't mix!
#1 Reason to Go: You get a fancy pants Caribbean holiday without starting your new life together in ridiculous amounts of debt. Puerto Rico offers that quintessential island vacation with plenty of palm trees, white beaches, crystal clear water, and sunshine.
3. San Juan Islands, Washington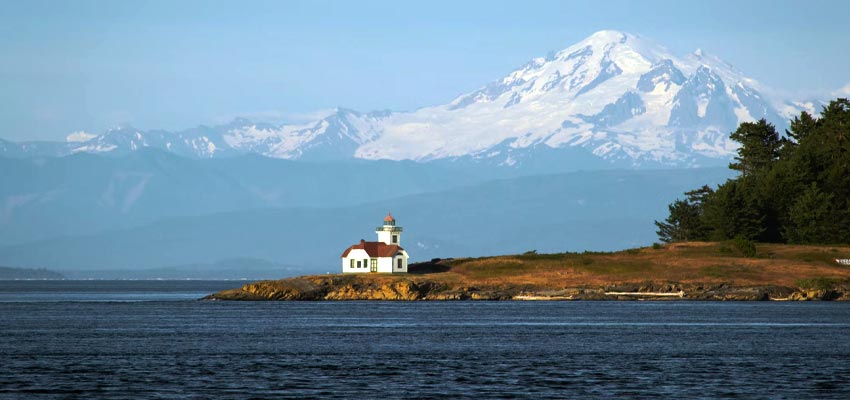 Seattle is so in vogue as a honeymoon spot right now, but you don't have to go with the flow to immerse yourself in the same vibrant outdoors mixed with contemporary art & food scenes.
The San Juan Islands are just a ferry ride away provide all of that plus amazing (and most importantly more affordable!) accommodation as well as a lot more privacy.
While you're here, try the fresh seafood and delectable West Coast wines.
You can also add some adrenaline-packed excitement to your trip by going kayaking or zip-lining through the San Juan forest. Who says an unforgettable island honeymoon has to be in the tropics?
#1 Reason to Go: All of the fun of Seattle without the bustling crowds sounds like a honeymooners' match made in heaven to me. These islands are splendid year-round, with kayaking and whale watching in the summer and cozy fireside romance in the winter, making it one of the best honeymoon destinations in the US in my book!
Best Unique Honeymoon Destinations in the US
4. Charleston, South Carolina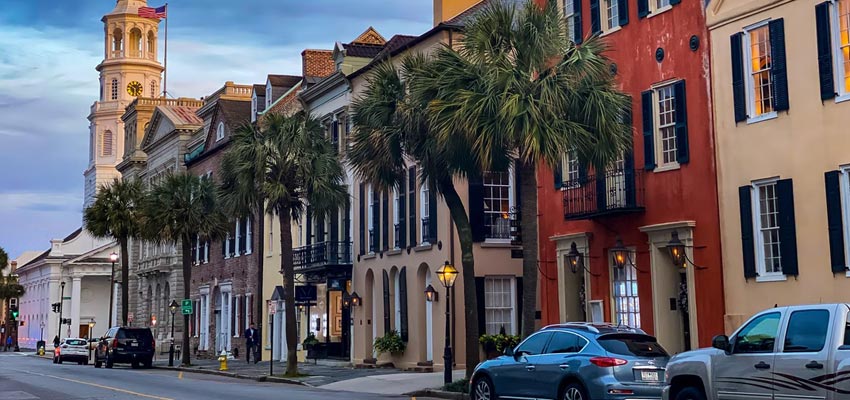 What if you want a charming Southern honeymoon but you don't want to give up your dream of lazy days on the beach sipping drinks together?
I have an answer: Charleston!
You also get the bonus of being in the foodie capital of the South, giving you the chance to explore plenty of amazing cuisines while you're here, from the infamously traditional like shrimp and grits to more contemporary dishes by award-winning chefs.
Don't let the sleepy beach-side vibe of this city fool you – there's plenty to explore, including various historic tours (and carriage tours filled with gorgeous architecture), a bustling craft beer scene, and magnolia-filled public gardens that will make you swoon with your sweetheart.
#1 Reason to Go: The South always seems to be surrounded by this soft romantic glow and probably nowhere does that better than Charleston.
Plus, the larger Savannah is just two hours away so you get to explore that as well without having to constantly deal with the crowds. These reasons and more are why Charleston also made it onto my list of the best weekend getaways.
5. Adirondacks, New York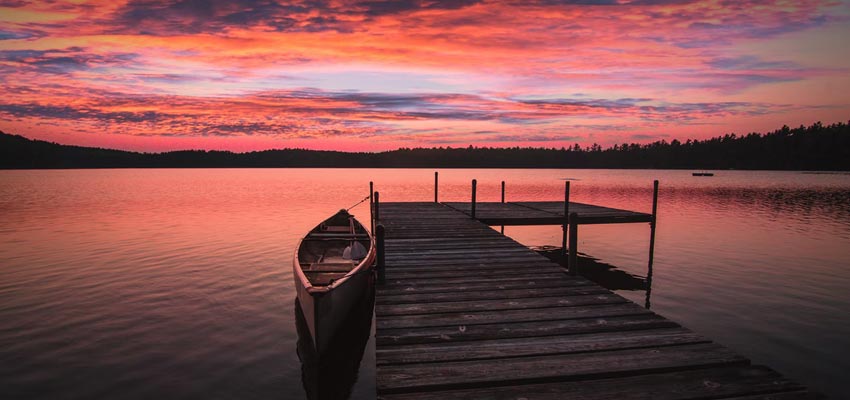 I don't know what it is about a cozy fireplace and frost on the windows in a charming rustic cabin that screams romance, it just does.
A hideaway like The Point lives that picturesque old-world charm with its elegant guestrooms, incredible scenery, and mouthwatering dishes made by expert chefs.
Although you should be able to find a number of similarly amazing accommodations in the Adirondacks regardless of your budget.
The Adirondacks are awe-inspiringly beautiful in every season, making this one of the most perfect honeymoon destinations in the US year-round. With plenty of activities to keep you busy – and plenty of space too, you can have as much privacy together as you want.
#1 Reason to Go: The Adirondacks are full of natural wonder and incredible wildlife, and offer enough variety that you can build a solid honeymoon itinerary filled with special moments.
If a winter honeymoon isn't really what you pictured, you could also go for a warm winter vacation in one of these great spots.
6. Las Vegas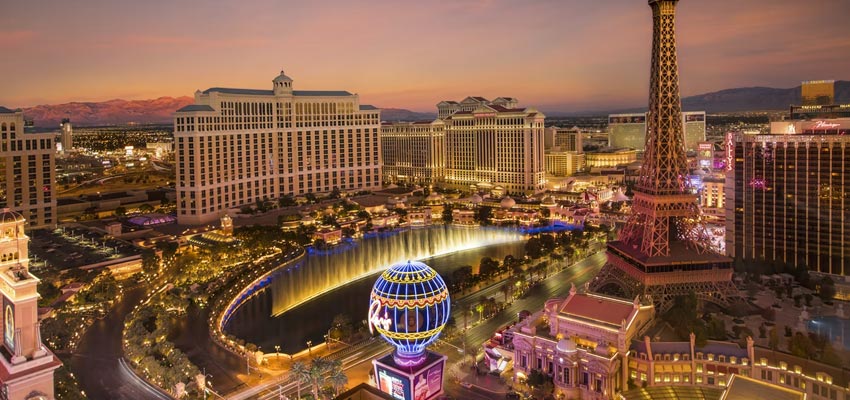 People go to Las Vegas to get married on a whim, but you don't really hear anyone talk about Sin City as their fairytale honeymoon destination in the US.
Yet, it can be an incredible place to honeymoon if you like the glitz and glamor the city has to offer with luxury hotels, twinkling lights, and plenty of entertainment in every category.
You don't have to be a party animal to enjoy this city either because there are plenty of fun things to do during the day when everyone else is sleeping it off.
Nevada also provides wonderful distractions outside the city itself, with rich biodiversity and incredible desert locations like the impressive Valley of Fire State Park.
#1 Reason to Go: With so many attractions, you won't run out of interesting things to see or do on your honeymoon. Las Vegas offers the perfect mix between luxury, extravagance, bliss, and entertainment (especially if you have money to spend) which is why I think it's one of the best honeymoon spots in the US.
Pack Some Adventure for Your Honeymoon
7. Suncadia, Washington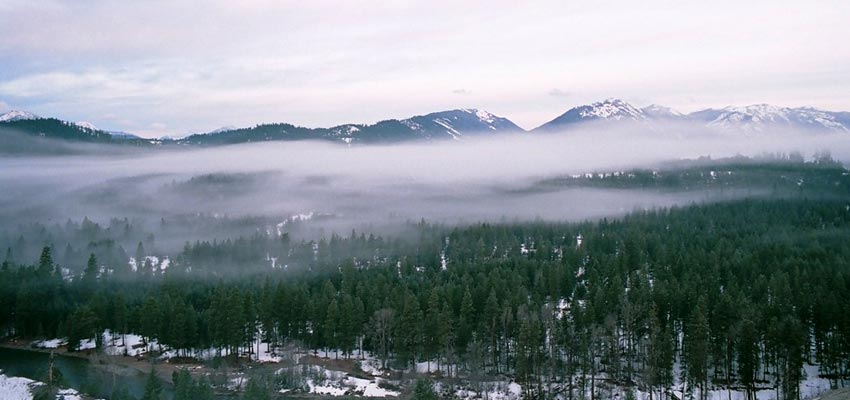 Not everyone can afford to head to an expensive ski lodge in the Alps in the winter, but you don't have to with Suncadia right here in our backyard.
At 6,000 acres, Suncadia Resort is massive and offers cross country skiing or snowshoeing, sledding, archery, axe throwing, snowmobile rentals, and ice skating in the winter (whew that was a mouthful!).
Summertime is just as lovely with hiking trails, beautiful swimming pools, golf, and guided water tours & fly fishing.
The best part: this is one of the few honeymoon destinations in the US with adult-only spaces so you can enjoy each other's company without having to dodge loud kids.
#1 Reason to Go: Roast marshmallows under the stars, enjoy hot cocoa by the fire, and get in a snowball fight. You can add as much wilderness excitement to your honeymoon as you want and relax when you're ready in the heated pools, at the spa, or at the bar.
8. Dry Tortugas Islands, Florida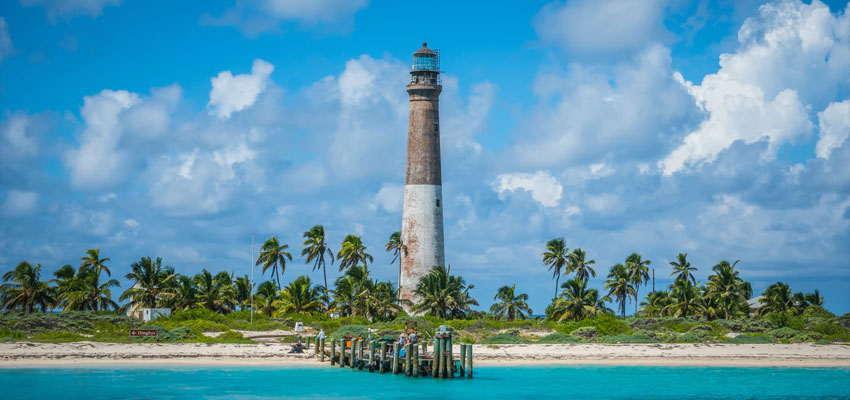 While this technically falls under the island category, I had to put the Dry Tortugas Islands in this list because you won't find any 5-star hotels or luxury cocktails next to a swimming pool here.
In fact, your only swimming pool is the great big sea.
The cluster of 7 islands are nestled together about 70 miles west of Key West in the Gulf of Mexico – you won't find many honeymoon options more secluded than that.
The only available accommodation in this National Park is the Garden Key campsites near the water.
It's pretty primitive, but you get to sleep under the stars, wake up to incredible sunrises, and explore whole islands without seeing another soul. The only way to get there is by ferry, private boat, or seaplane.
#1 Reason to Go: Ever wanted to live out your Blue Lagoon-inspired dreams? Here's your chance!
Plus the snorkeling in these islands offers a once-in-a-lifetime experience with some of the most abundant wildlife along the US coastline, including plenty of charming sea turtles. Also, at around $15 per night, this is an incredibly affordable way to go on your honeymoon.
In fact, I'd say it's probably one of the cheapest honeymoon ideas in the US that still give you that "wow" effect.
9. Carefree, Arizona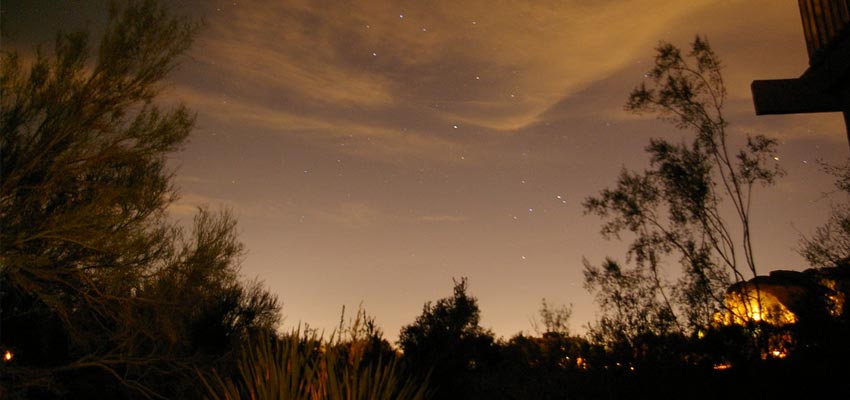 Starting your new life together in a place called Carefree sounds like good marriage karma to me.
Desert honeymoons are getting popular, but Carefree is still very much off the radar which gives you plenty of space to do your own thing.
If you're expecting a boring small town, you're in for a surprise because there's a lot to discover here, whatever your hobbies.
Try mountain biking, horseback riding, hiking, and rock climbing. You can also hit Frontier Town, dress up in old-timey Wild West costumes, explore antique shops and art galleries, and wind down at several amazing spas.
#1 Reason to Go: Carefree is the embodiment of its name – you get to explore nature, lean into your own wilder side, and unwind just as you please.
You can also go pay homage to the Phallic Rock, which is a fantastic metaphor for a honeymoon if I've ever heard one.
Plan the Best US Honeymoon for You and Your Partner
Everyone wants their honeymoon to be special, but that doesn't mean you have to go with the norm.
Speak to your partner and decide what each of you want to get out of a vacation then pick on of these honeymoon destinations in the US and relax!