If being up-close to whales have been in your bucket list for years, make it happen this year with this up-to-date guide to whale watching in Washington!
On this post, I'll talk about the kinds of whales you can see in Washington, the best time of the year to whale watch in Washington, and the best spots in Washington with many whale sightings, picking the right whale watching tour, and other tips you'll need before embarking on this awesome trip.
Types of whales you can see in Washington
The reason why many people go to Washington state for some whale watching is that there's an impressive number and type of whales that pass by the state.
Some known types of whales that have blessed people with up-close views include:
Killer whales or orcas
Humpback whales
Gray whales
Minke whales
Fin whales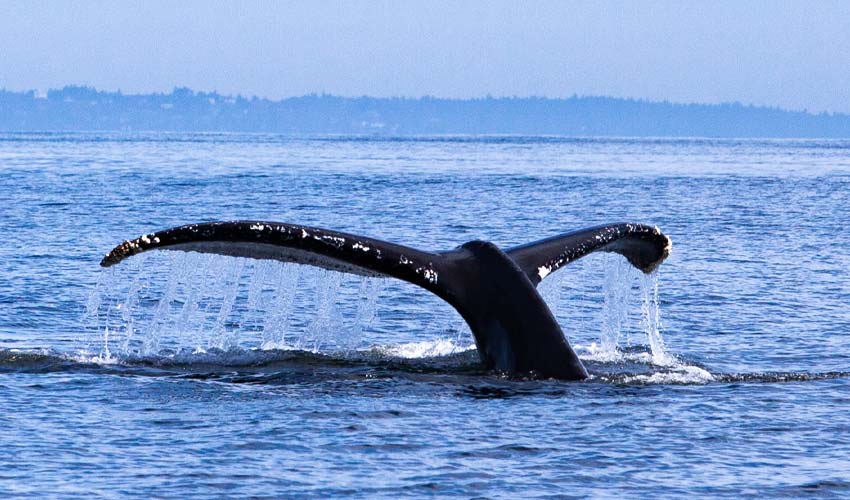 No matter how cuddly and cute they look, whales are still wild animals. As such, even if tours can predict where these majestic creatures tend to pass, there really isn't any guarantee.
A good example of this are humpback whales, which used to be very rarely seen in the Pacific Northwest. But now, humpback whales are pretty common sights.
This doesn't mean they'll stay "common" either, so while we're able to see them on the water, let's just enjoy the search.
Best time of the year for Whale Watching in Washington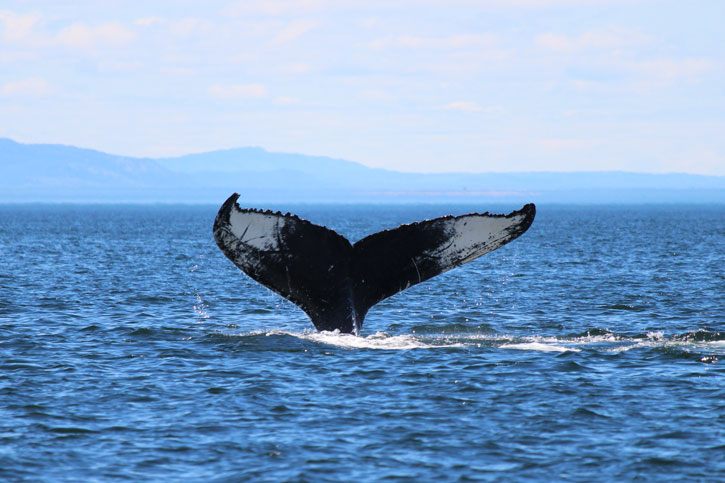 As you might have guessed, planning your whale watching in Washington is important because whales are migratory species. Meaning, many of these migrating whales only pass the pacific coast during the spring and fall.
In general, you can get a higher success rate whale watching from October to July with the highest possibility in the month of May.
For most whales, their food of choice directly affects where and when they're seen around Washington. For example, salmon-eating Killer Whales often hunt for their favorite Chinook salmon in San Juan Island around late May to September, while humpback whales prefer later in the spring where herring and smelt are more abundant.
As for the best time of day for whale watching in Washington? Early morning or overcast days tend to be the best for spotting whales since the sun's reflection won't make it a challenge to see whales in water.
Best place to whale watch in Washington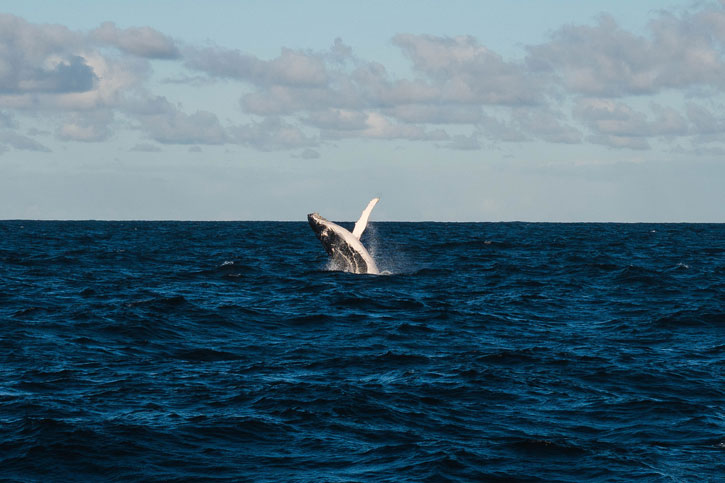 1. Whale Watching in Seattle
Most out-of-state visitors go to Seattle for Nirvana and the Space Needle. If your itinerary includes whale watching as well, but don't know if it's feasible coming from Seattle, then you're in for a treat.
For a half-day tour to San Juan Islands, not only will you have a unique view of Mount Rainier, you'll also get a chance to see humpback whales and minke whales.
2. Damon Point and Westport (Grays Harbor County)
Damon Point is famous for bird watching the Snowy owls and American Bald Eagle, but you can also watch whales from this 61-acre spit.
Westport, which is found on the southern shores of Grays Harbor, has been a popular fishing spot for tuna and salmon. As you now know, some killer whales love chomping on salmon.
3. Whale Watching from San Juan Islands
San Juan Islands is one of the best places to watch whales in Washington. You'll need to take a ferry to San Juan Islands, whether you're coming from Seattle or another location in Washington.
Orcas Island is one of the most popular spot within the islands ideal for watching whales. It is actually included in the Whale Trail.
Aside from whale watching in San Juan Islands, you can also maximize your trip down here and explore the towns, hike trails, or even just swim and chill in the Pacific Ocean.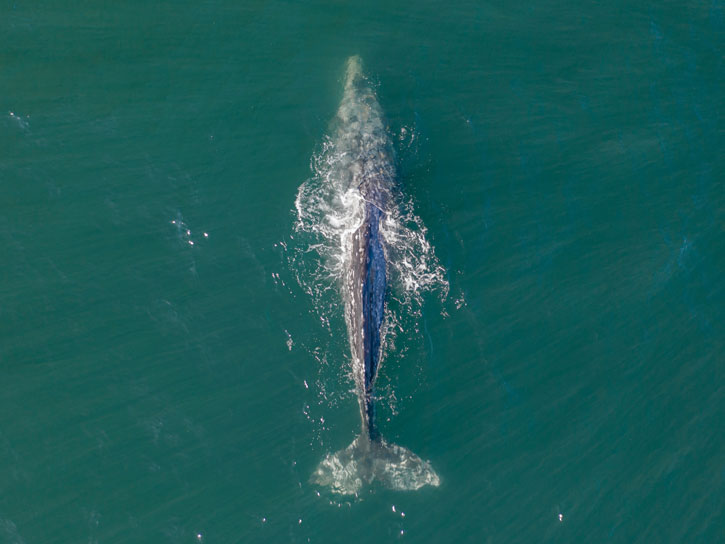 4. Olympic National Park
Because Olympic National Park is massive and can be accessed in various points, there is no single spot to view whales here. Instead, there are several spots, including:
Kalaloch Beach (home to the Tree of Life)
Port Townsend (northeastern part of the Olympic Peninsula)
Ruby Beach
Port Angeles (a fishing town that sits at the base of the Olympic Mountains)
If you prefer not to go on a boat, you can stay on Shi Shi Beach and try to wait for whales from the shore.
5. Anacortes
If you want an uncrowded spot to watch whales, Anacortes is a good, but underrated choice.
Located about an hour from Seattle, Anacortes is a small coastal town that you can reach by land. Yup, no need to book a ferry for this one.
You can view whales from land, a boat tour or kayak tours from Anacortes. You can even view whales from above, while hiking Deception Pass State Park.
Things you need before whale watching in Washington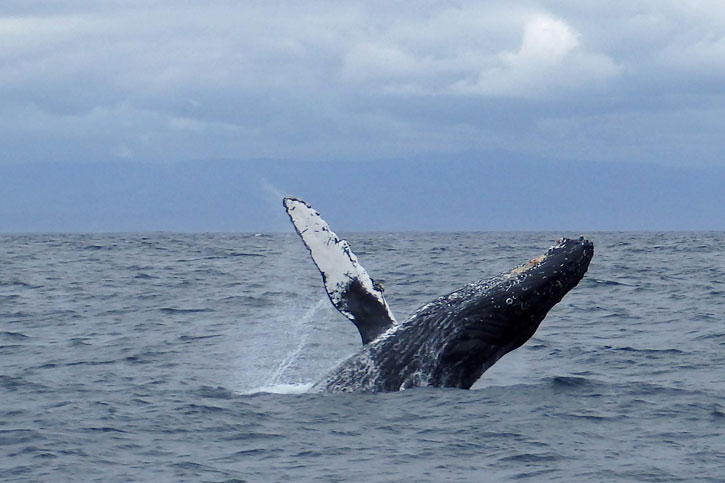 The best way to watch whales in the sea at a safe distance is on a boat tour. You'll still be close enough to take good pictures like these, but far enough to protect these creatures from injury.
If you booked a whale watching tour in Washington, make sure you pack or wear the following with you:
Sunglasses, hat, windbreaker, or rain jacket to protect you from the elements
Sunscreen to protect your skin from sunburn (it could get intense in the water)
Camera, video camera, extra batteries for your gadgets, and if you have a personal set of binoculars (most tours have these onboard for guests though, but having your own is always good)
Food and drinks. Bring light food, such as snacks, and water bottles for your drinks (glass is usually not allowed onboard)
Motion sickness meds (important even if you don't usually get sea-sick).
Lastly, wear comfortable and flat shoes. No use in wearing heels to this trip.
How to Pick the best Tour for Whale Watching in WA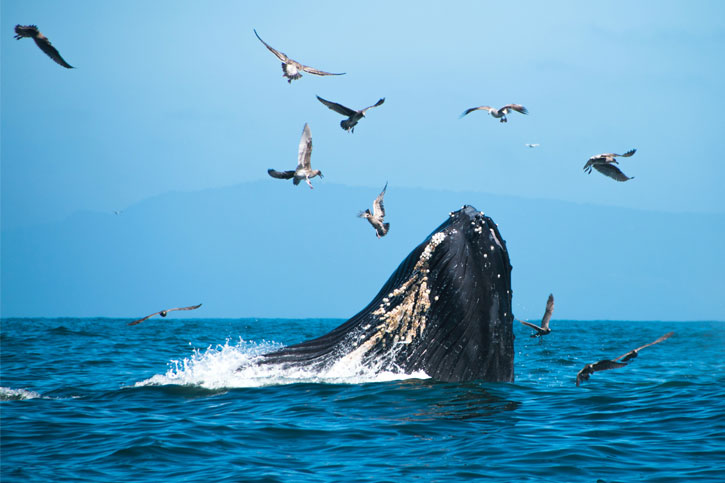 Whale watching tours in Washington is pretty popular.
You won't run out of tour companies to inquire your plans with, but picking one depends on where you're coming from.
Many of these tours offer half-day (about 3 to 4 hours) and full-day (morning to afternoon) tours. Note that even if tours list a whale sighting guarantee, there could be a 1 in 100 chance that you don't encounter whales on your trip. If this happens, ask your tour guide if another you could join another excursion for free.
Whale watching in Washington by Land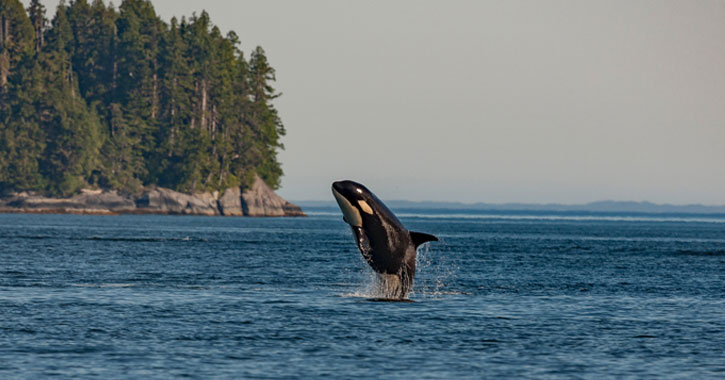 If you're not a fan of riding boats, but dream of being able to sea whales, your next best bet is to try and watch them from land.
Is it possible? Well, your chances are less likely than aboard a boat, but it's definitely possible if you pick the right spot.
Here are some known locations you can check out:
Seabrook: Because Seabrook is on higher ground (in rugged cliffs), the vantage point is pretty unique. Choose from Overlook Park, Mike-o-Rama biking trail, Northwest Glenn arbor, and Pacific Glen park.
Alki Beach: Located in West Seattle, this beach can be a good spot for watching orcas in the fall or winter. Relax by the western side of the beach and set your sights towards Bainbridge Island.
Lime Kiln North State Park on San Juan Island: Do you have a Discover Pass with you? Go visit the lighthouse here, or any overlooking cliff and watch for gray whales and humpback whales.
Done Whale Watching in Washington? Where to Next?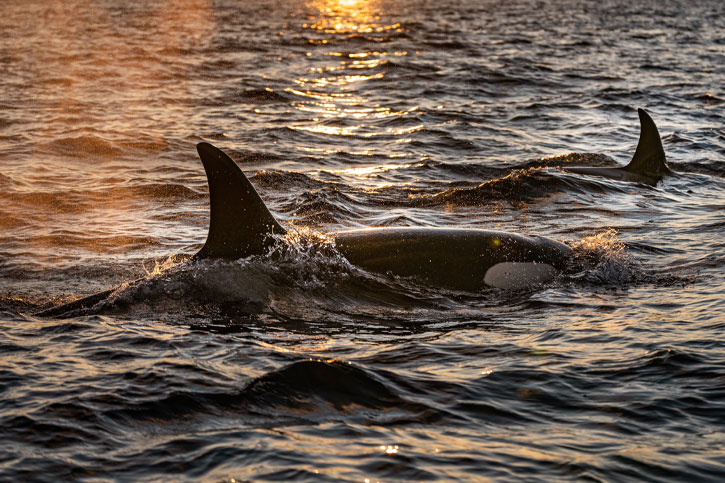 Were you able to watch whales during your boat tour? Still got the whale-watching high?
How about visiting whale museums in Washington? There are actually a handful of them, from The Whale Museum in Friday Harbor on San Juan Island, to the Langley Whale Center on Whidbey Island, and even Port Townsend Marine Science Center.
Other interesting things to do in Washington include:
Enjoy!