Snorkeling enthusiasts, the pristine water and incredible marine life of Oahu won't disappoint you.
Whether you're a complete beginner, or an expert diver looking for exciting new shores to explore, the Hawaiian island has something to offer.
Hawaiian islands are blessed with one of the world's largest coral reefs, a rich and diverse ocean fish life, and of course the iconic Hawaiian sea turtles, dolphins and much more.
Oahu is the perfect snorkeling destination, but where are the best diving spots? Where are you more likely to swim with the turtles?
Keep reading my guide to find out all about snorkeling in Oahu, avoid beginner's mistakes and choose the perfect destination for your next underwater adventure.
4 Best Snorkeling Spots in Oahu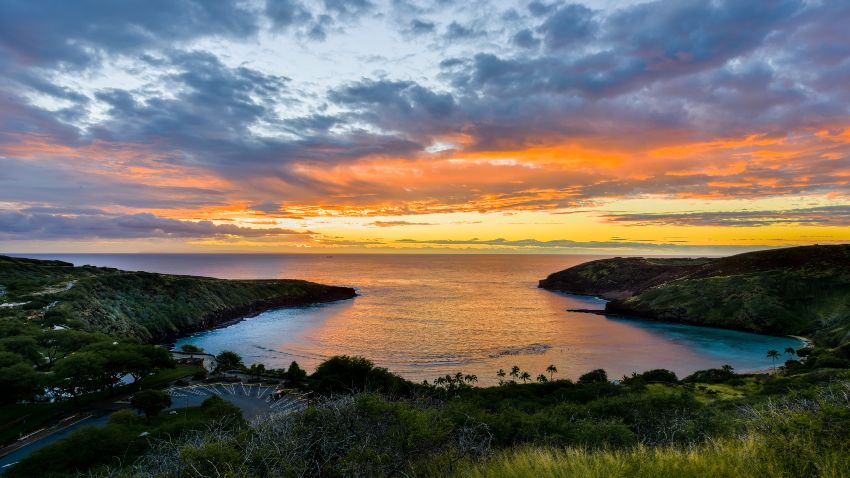 Location: 7455 Kalanianaole Hwy, Honolulu, Hawaii
If your dream is to witness the stunning Hawaiian coral reef before it's gone, then Hanauma Bay is your best choice.
Widely recognized as one of the most stunning spots in Hawaii, Hanauma Bay is also a prime location for snorkeling.
The magical scenery of crystal clear water, golden sand, and tropical greenery create a picture-perfect setting you'll never want to leave.
But the main attraction for divers has to be the coral reef of Hanauma Bay.
The whole bay area is covered in coral reef spots, some of them very easily reachable, and others more suitable for advanced swimmers.
Check out the official reef map to plan your snorkeling itinerary.
Be sure to plan carefully your visit to Hanauma bay. Hanauma Bay is super popular among locals and tourists, and especially since the covid-19 pandemic started, access to the bay has been more and more restricted.
As of today, the best way to guarantee your access to Hanauma bay is to reserve your ticket on the Parks and Recreation website up to two days in advance.
Alternatively, you can wait outside early in the morning (around 5:30 or 6AM at the latest) and try to get one of the few hundred tickets that the Hanauma State Park keeps for walk-ins.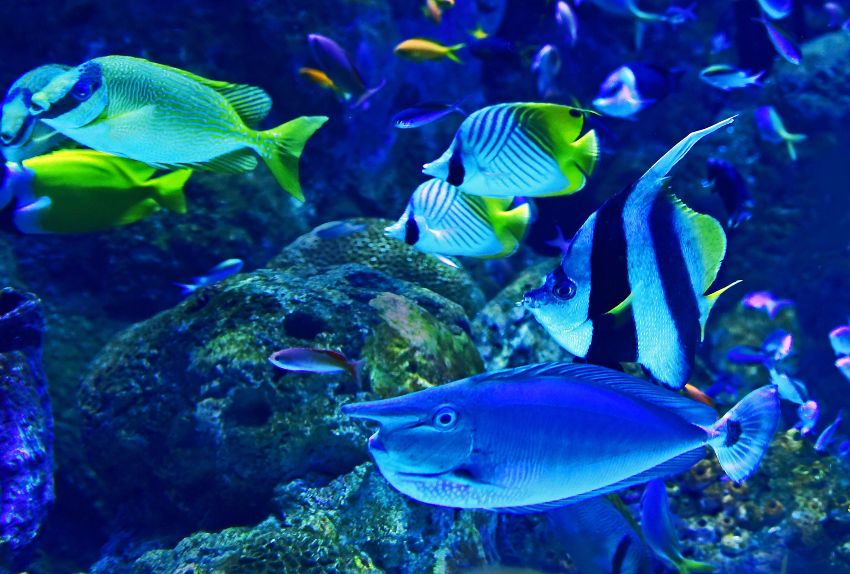 Location: Haleiwa, HI 96712, United States
With its extensive and varied marine life population, turquoise water, and stunning surroundings, Shark's Cove is a diver's paradise.
While being one of Oahu's most popular snorkeling destinations, Shark's Cove is not for everyone and is not recommended all year-round.
Because of the rocky beach, Shark's Cove is not great for children or complete snorkeling beginners; However, it is perfect for more experienced divers and those looking for the clearest and pristine water.
The beach is popular in all seasons but is only good for snorkeling in the summertime. Wintertime sees those areas becoming much windier and more suitable for surfing than diving.
What can you expect to see at Shark's Cove?
Virtually any local tropical fish can be found while snorkeling here, from the colorful Parrot Fish, Butterfly Fish, and Unicorn Fish, to octopuses and shellfish, as well as the green sea turtles.
What you should not be afraid of?
The Sharks.
Despite what the name suggests, you are not likely at all to meet sharks at Shark's Cove.
3. Kahe Point Beach Park: For Privacy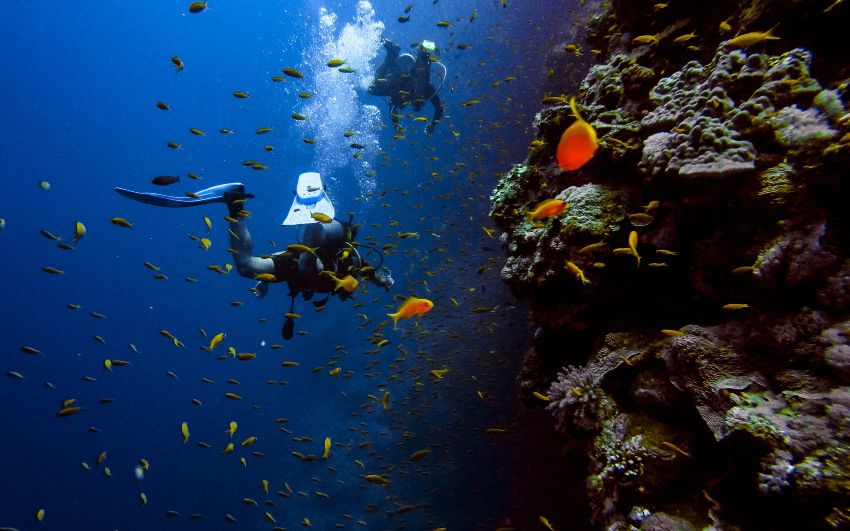 Location: 92-301 Farrington Hwy, Kapolei, HI, United States
Kahe Point Beach, also known as Electric Beach, is one of the stunning shores located on the West side of the island.
The beach is smaller and a little bit more secluded and less touristic compared to other locations.
The area is simply packed with tropical fishes and turtles, which can be observed not far from the beach and the crystal clear water allows for amazing sights of ocean life and especially impressive underwater pictures.
On the downside, this is not a snorkeling spot for everyone. Because of the currents and a bit unpredictable wave patterns, I only recommend snorkeling at Kahe Point Beach if you feel confident in your swimming abilities.
Also, it is necessary to bring quality snorkeling equipment and fins are a must.
The best snorkeling is a bit far from the beach access point, and fins can be a great help not only for reaching the destination, but especially to come back fast and safely.
In the summer, snorkeling is easier and more rewarding, but even in the wintertime, Kahe Point Beach doesn't disappoint.
If you're lucky you'll be able to spot dolphins and even seals either in the water or relaxing and napping on the shore.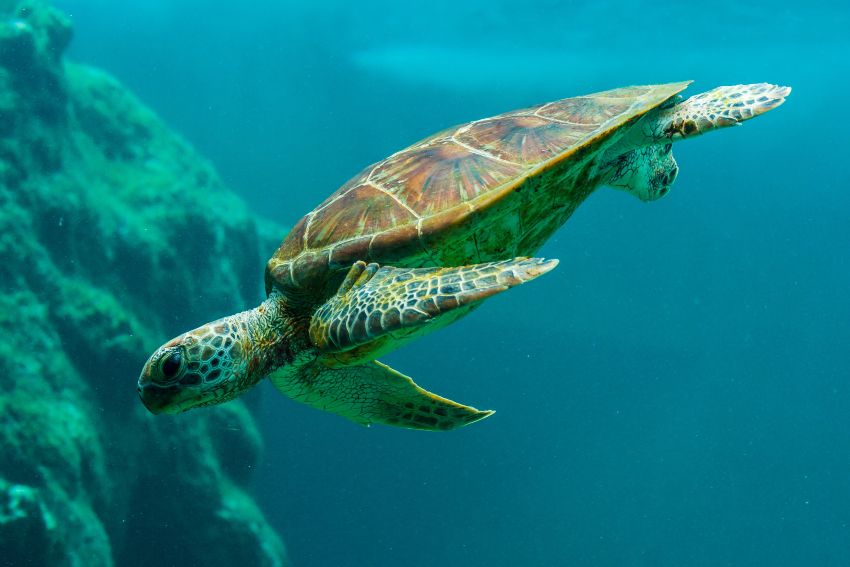 Guided tours take the burden of planning an itinerary off your hands, and make for a fantastic stress-free means to observe the Hawaiian green turtles and tropical ocean life in general.
You can book most of the tours in advance and choose the one that best fits your expectations and taste.
Location: 1125 Ala Moana Boulevard Slip B-01, Honolulu, HI 96814
The tour is very comprehensive and includes snorkeling training and a short lesson on interacting with marine life, which makes it family-friendly and perfect for snorkeling beginners.
Be sure to book your tickets in advance: since the tour has consistently outstanding reviews and is one of the most popular choices among tourists, reserving your spot beforehand is the way to go.
What can you expect from the tour?
After boarding in Honolulu, you'll comfortably reach one of the best snorkeling sites by boat, then, guided by expert local divers, you'll be able to do snorkeling in a stunning, less visited location, but in complete safety.
The ticket costs $85 per person and includes a 2-hour-long guided tour, plus refreshments on board.
Planning your Snorkeling Adventure in Oahu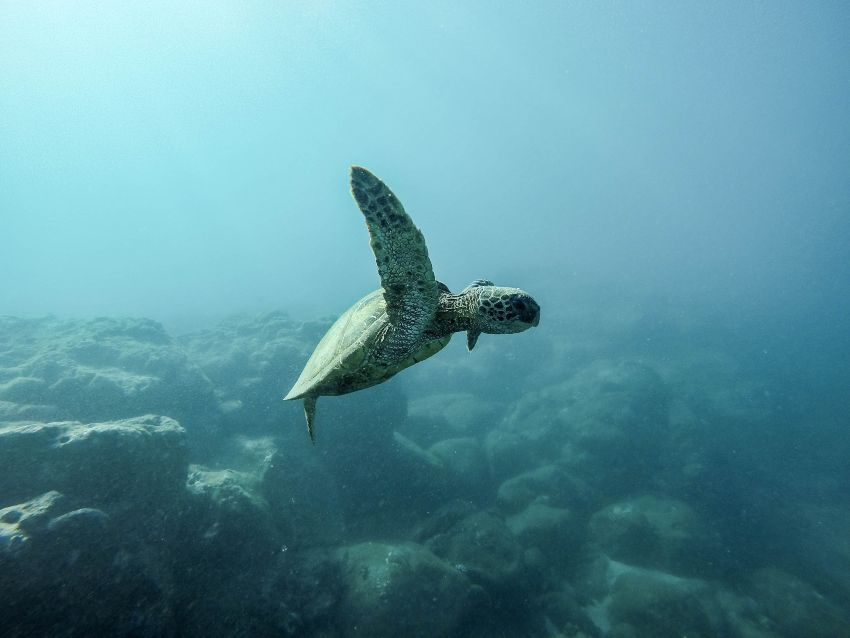 When is the best time to go snorkeling in Oahu?
Snorkeling in the morning is overall the best choice.
The earlier, the better.
The weather conditions are usually more pleasant, the water is generally cleaner early in the day, and you will be less likely to encounter masses of tourists.
Can snorkeling in Oahu be dangerous? Some precautions to take.
Snorkeling can be super fun, but it can also be incredibly dangerous without the right precautions.
While you may think your biggest problems are the sharks, a snorkeler's worst enemy is actually the weather, and the consequent marine conditions.
Some spots are great for beginners, but no shore is perfectly safe.
Here are a few tips to snorkeling in complete safety:
Be confident in your swimming abilities. If you run into a stronger current, are you in good enough shape to fight it? Make sure to hit the gym or take some extra swimming classes before going snorkeling, to see that you won't be caught off guard.
Always dive with a friend. This is a life-saving tip. While there may be some appeal to exploring alone, it is not a good idea, not only for beginners, but also for athletes and expert divers. The sea conditions can change abruptly, a muscle can cramp unexpectedly, and, in an emergency, having someone by your side is going to make all the difference.
Keep an eye out for currents and the changing weather. If the weather is bad, it will likely be signaled on the beach. If you're unsure, ask the lifeguards on the seaside what are the safe spots and which areas could be more dangerous.
And if the day you choose for snorkeling could be described as the perfect surfing day, don't risk it, just reschedule or look for another, more protected shore.
4 Items to Bring with You When Snorkeling in Oahu: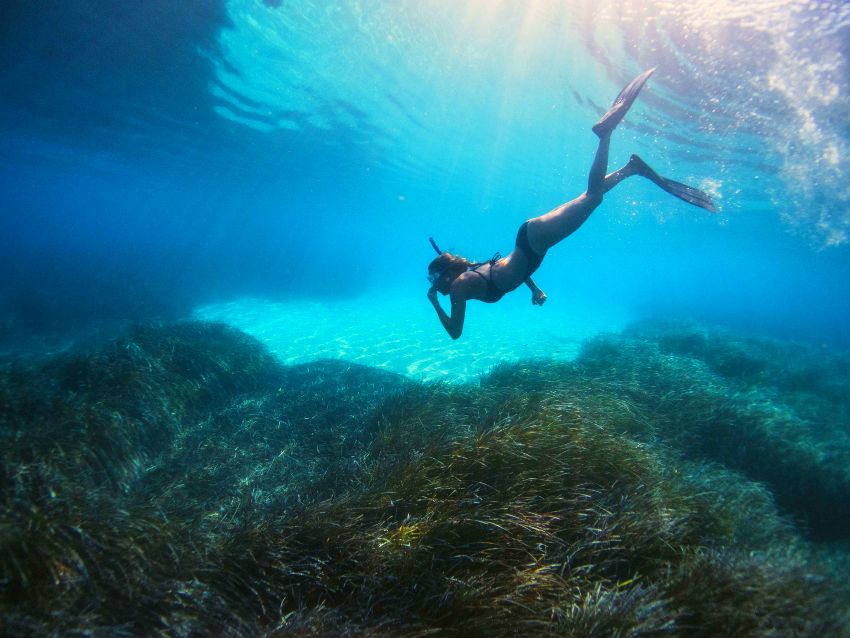 Snorkeling gear in good conditions and that fits properly. If you're renting from locals, don't be afraid to ask questions about how to correctly use the equipment, and how to take care of it so that it works perfectly.
Sunscreen. But make sure it's not damaging to the coral reef! One of the biggest problems of the Hawaiian coral reef is the UV sunscreens used by tourists and swimmers in general. Many sunscreens bought at home will likely contain ingredients that actively hurt the coral reef, so make sure to purchase a biodegradable coral-safe cream. Check out the specifics on which chemicals are safe or not, here.
A waterproof camera to capture the most beautiful underwater shots. Snorkeling in Oahu is truly an awe inspiring experience, and nothing beats taking pictures when it comes to keeping memories.
Rock shoes. While most snorkeling spots are reachable from soft sand beaches, you never know when you'll need to climb some rocks or walk on sharp stones. Rock shoes will protect you from very annoying cuts and minor injuries.
More Hawaiian Adventures Await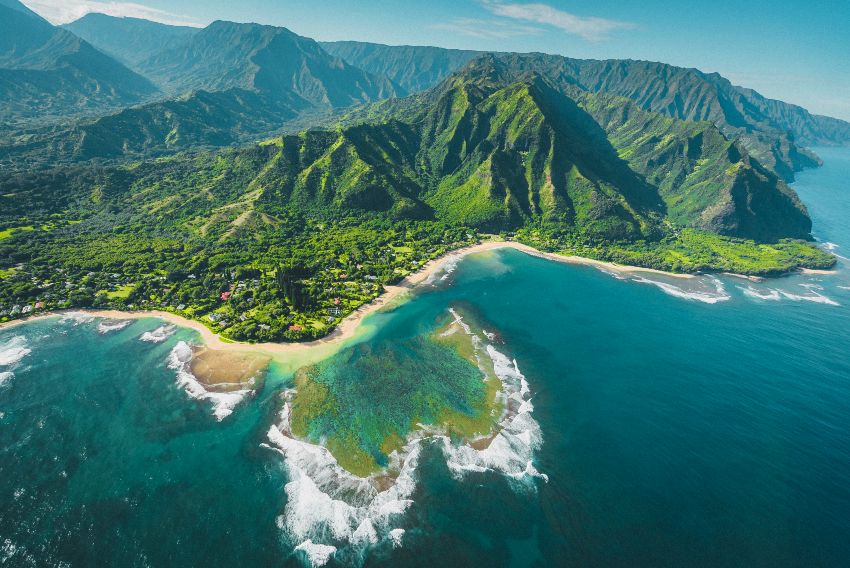 If you're looking for more gorgeous spots in Oahu, perfect for snorkeling, diving, swimming, or sailing, check out my article on The 10 Best Beaches in Oahu, Hawaii.
While I've given you a few suggestions on how to spot the Hawaiian Green Turtles, you should hope in the water with some of Hawaii's Manta Rays. I just hope you're comfortable swimming in the dark!
Longing for even more inspo on fun activities in Hawaii? Here are the 20 Best Places To Visit In Hawaii.