If you're an expectant mama (or the partner of one), you're probably scouting for the best babymoon destinations.
A babymoon is a getaway for expectant mothers to take a well-deserved break before their new little roommate moves in with them. Many couples, or sometimes friends or other relatives head off on a trip as a "final" holiday before they transition into a family.
In today's blog post, I list down the 8 best babymoon destinations in the US and some suggestions for activities you can do while there.
Before you plan your babymoon…
… make sure to consider the well-being of both mama-to-be and the unborn baby.
The usual safe window for flying is sometime after 12 weeks and before 36 weeks, so take that into consideration before booking a babymoon where you need to fly out to your babymoon destination.
Aside from the physical exertion of a getaway, there's the emotional and mental load of planning out an itinerary, packing, making reservations and arrangements, and all other preparations before traveling.
Make sure both of you are up to it.
Of course, there's also convenience to consider. You're probably going to have to stop for bathroom breaks frequently throughout the trip, plus you won't want to stray too far from medical facilities in case of an emergency.
Also, consider how comfortable everyone will be. Consider the perfect time of the year to go on this babymoon.
You don't want to be too hot or too cold to enjoy yourselves.
In addition, babymoons, like any other kind of trip, cost money. Make sure that you'll still have an emergency fund left for when the baby comes.
Most importantly, get your doctor's approval before you travel or do any activity that can affect mother and baby, such as any physical activity, massage treatments, aromatherapy, and other such activities.
The bottom line: keep it as safe, comfortable, and stress-free as you can.
Best Babymoon Destinations
You got your doctor's go signal?
Start planning your babymoon!
Here are the best babymoon locations in the US to consider.
Staycations
Your idea of a relaxing vacation may involve simply staying in and getting plenty of sleep and maybe a massage or two.
Here are a few babymoon destinations where you can do just that.
1. Rancho Valencia Resort & Spa, Rancho Santa Fe, California
Located in the hills of Rancho Santa Fe, this luxurious retreat inspired by hacienda-style living is secluded yet features modern amenities and comforts.
Their suites alone are a study in luxury living, with soaking tubs and private patios, some even with whirlpool spas.
Rancho Valencia offers a specialized babymoon package, but if you prefer to pick and choose, they offer a glorious mommy-to-be massage, facials, hand and foot spas, as well as yoga and meditation classes.
If you do have the energy, swimming, golf, and tennis (only if you're up to it!) are some of the activities that the resort offers.
When to visit: Practically all year round
Official website: Rancho Valencia Babymoon
2. L'Auberge de Sedona, Sedona, Arizona
Located in red rock country, Sedona, Arizona is one of the most beautiful places in the US and has plenty of outdoor activities to offer, but it's probably not wise to go hiking, biking, or get on a bumpy jeep ride at this particular point in your life.
L'Auberge de Sedona offers a relaxing place to stay in the middle of this gorgeous place, as well as a package, especially for babymooners.
They also offer a maternity massage, facials, as well as holistic treatments such as yoga, meditation, and sound healing.
Like to get in touch with nature? They offer hiking maps you can easily follow, and they also offer a personalized tour, which is good if you don't want to overexert yourself.
When to visit: March to May, September to November
Official website: L'Auberge de Sedona Babymoon Package
Beaches
Sand and sea more like your idea of paradise?
Here are a few beach destinations perfect for your babymoon.
3. Sanibel Island, Florida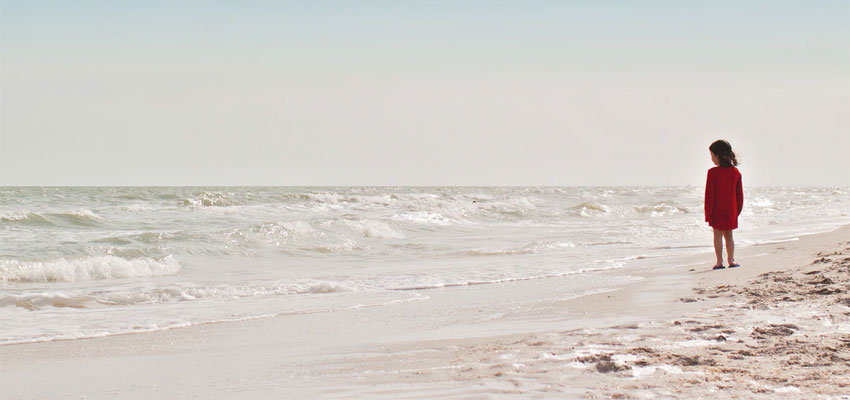 Sanibel is a secluded location a half-hour drive away from the busier Fort Meyers, Florida.
It's a perfect place to find peace and quiet ahead of the clutter and commotion when your bundle of joy joins you.
Barefooted walks, sunset gazing, and simply hanging out and enjoying each other's company are great activities to do here.
Bonus: If you live in a state with miserable winter, this place is perfect to escape blizzards and snow days.
When to visit: December to April
Official website: Sanibel Island, FL
4. Montauk, New York
If your idea of the perfect beach vacation is one with bonfires and sweaters instead of sun and bikinis, you may prefer Montauk.
Eat an early leisurely seafood dinner, followed by a long, brisk walk, and end it with a cup of hot chocolate.
You can also take in the scenery and history at Montauk Point State Park.
Look out at the waterfront to see where the Atlantic Ocean meets the Block Island Sound, and check out New York State's oldest lighthouse.
When to visit: May to October
Official website: Montauk Chamber of Commerce
Mountains
If salty air doesn't do it for you, maybe fresh mountain air will.
Here are the best babymoon destinations in the mountains.
5. Estes Park, Colorado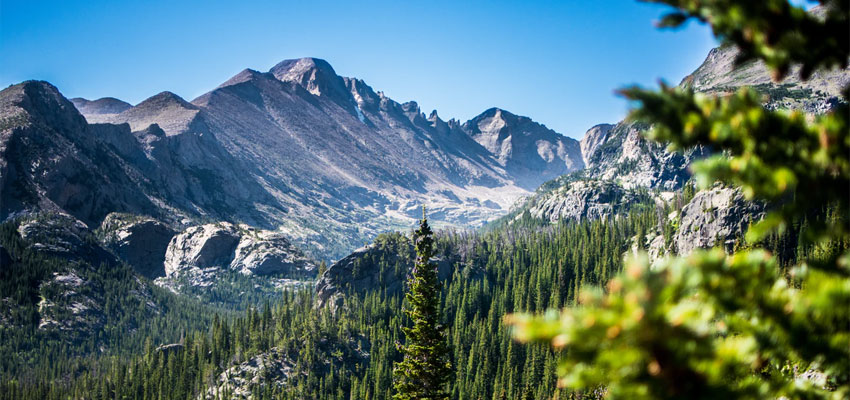 The mountains are a great place to unwind. Breathe in the crisp mountain air and take in the forest and wildlife scene.
There are plenty of mountain lodges blessed with views of Rocky Mountain National Park, complete with modern amenities, such as hot tubs and wood-burning fireplaces.
If you're up to it, you can go on the riverwalk, a path along the Big Thompson River where you can also find great shops and restaurants.
Bonus: Loved Stephen King's (or Stanley Kubrick's) The Shining? The hotel that inspired this story, The Stanley Hotel, is in Estes Park.
When to visit: Practically all year round
Official website: Estes Park
6. Stowe, Vermont
There's no lack of mountain views in Stowe, especially if you stay in the renowned Stowe Mountain Resort, which boasts of lovely views, world-class amenities, and easy access to restaurants and shops in Stowe.
The town of Stowe, Vermont is in a valley surrounded by Mount Mansfeld as well as other peaks of the Green Mountains to the west and the Worcester Range to the east.
You can choose to go on any of the guided tours of Stowe, or if you want to do it yourselves, you can simply go for a long walk on the Stowe Recreation Path.
Craving for ice cream? Take the 30-minute guided tour of the Ben & Jerry's factory.
When to visit: June to February
Official website: Visit Stowe, Vermont
Food And Culture
Immersing in the local culture is not a bad way to spend a babymoon.
Really taking in the culture and history of a place is going to be a rarity when you travel with kids.
Plus, you'll want to indulge in different dining experiences while out and about in a new city.
When the young ones come, you're going to have to learn the fine art of eating quickly and getting out in record time, so now's the time to savor every bite and every new dish.
7. Charleston, South Carolina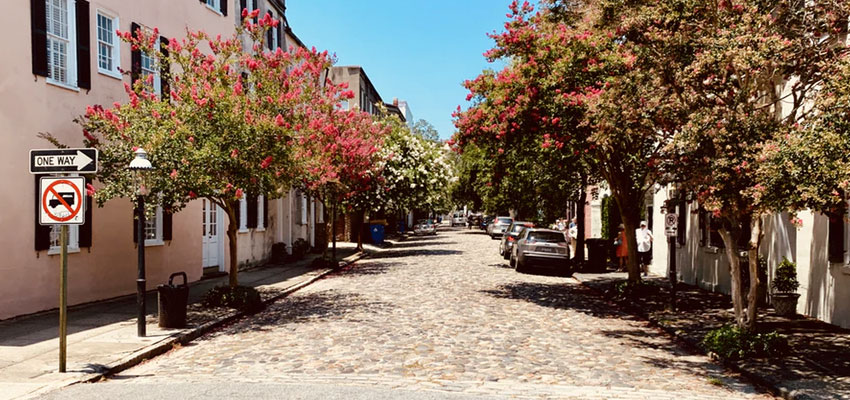 Charleston is one of the best places for a babymoon, not only because of the warm climate but also for its rich history and delicious local food.
Founded in 1670, Charleston is one of the oldest and busiest port cities and was once the state capital.
Find out more about Southern culture in the Charleston Museum, which is the oldest museum in the US.
The city also offers delicious food. She-crab soup, shrimp and grits, po' boy sandwiches, and roasted oysters are just some of the local dishes they're proud to serve. Top these off with a large glass of sweet tea as only Charleston can make it.
What to do: Historic tour, food crawl, beach side trip
When to visit: March to May, September to October
Official website: Charleston.com
8. Nashville, Tennessee
Scientists still debate whether music can make a fetus smarter, but they agree that fetuses do respond to music.
With this in mind, how about going to the Music City for a babymoon?
Country, bluegrass, and rock 'n' roll all trace their roots to Nashville, as well as Southern gospel and the blues.
If you're a big fan of these genres or just music in general, you'll have a great time exploring the museums dedicated to music or any of the concerts playing on any given night.
If food is your game, Nashville won't disappoint. Local offerings include meat and threes, hot fried chicken, and fried catfish with sides like fried green tomatoes and collard greens.
Combine your love for music and food by hitting up honky-tonks in downtown Nashville or the more hipster-type restaurants in East Nashville.
What to do: Walking tour, honky-tonk crawl
When to visit: April to October
Official website: Nashville.gov
Have the Best Babymoon!
Babymoons have been on the rise in recent years, and as with anything that becomes viral, there are those who say babymoons are a waste of time and money.
But you can think of a babymoon as a positive experience; a chance for you (or your expectant partner) to relax and pamper yourselves, as well as reconnect and rekindle your relationship before your baby joins your family.
As long as you consult your doctor beforehand and take reasonable precautions to keep you and your baby safe, there shouldn't be a reason not to go on an awesome babymoon.
Which of these places would you want to go on your babymoon? Or is there any other place you'd like to go? Help other mommies-to-be planning their babymoons and share it in the comments!