If you're looking for a truly unique experience, the White Sands National Monument is a marvelous and one-of-a-kind place that people of all ages would appreciate.
You've probably seen this spectacular white sand landmark on Instagram or other travel blogs.
If you're a bit older, you might recognize White Sands as "desert" backdrop for several western films or the desert action scene on the 2007 Transformers film.
The White Sands National Monument is where you'll be able to find the world's largest gypsum sand dune field (measuring 275 square miles).
Interestingly, gypsum should've dissolved in contact with water and not turned into sand. But thanks to the Tularosa Basin's unique weather patterns and winds transform gypsum deposits into this super-fine white sand and large ridge-like dunes.
In 1993, White Sands was established as a national monument.
However, it can sometimes be closed to the public due to missile testing (several military bases sandwiched the monument in recent years).
Where is White Sands National Monument located?
Located in southeastern region of the state of New Mexico, the White Sands National Monument is situated at the northern end of the Chihuahuan Desert, more specifically at the center of the famous "internally-drained valley" or Tularosa Basin.
The monument can be found between Las Cruces (in the southwest) and Alamogordo (in the northeast).
It ranges in elevation from 3890′ to 4116′ above sea level.
The origin of this desert dates back to around 100 million years ago when the area used to be a shallow sea.
Today, the monument ranges in elevation from 3890′ to 4116′ above sea level thanks to its waters gradually receding throughout the years.
Top Things to do at White Sands National Monument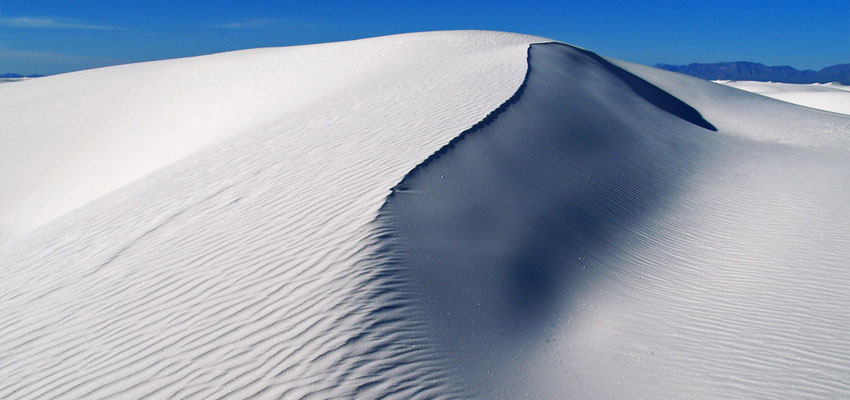 The sand dunes have been looking as desolate as it looks now for years.
The small amount of rainfall this area gets make it difficult for plants to grow and animals to thrive.
As such, animals that you see here, mainly lizards and mice that are light-hued have developed survival skills by blending in with the sand to survive hot summers and cold winters.
While there is very little things to see at White Sands National Monument, there are several things you can do here, including:
1. White Sands Sledding
The taller dunes can be used for dune-sledding.
Just make sure to bring a plastic sled (there's some for rent at the Visitor Center if you didn't bring one).
If you joined a ranger-led tour, the guide will probably show you the spots perfect for sledding down the dunes.
2. Hiking
The White Sands National Monument is perfect for families, group of friends, couples and even school field-trips.
The hike from the visitor's center up to the sand dunes is doable for all ages.
The trails available range from easy to extremely difficult. The marked trails include:
Playa Trail. (0.5 mile, 800m round-trip). This easy and super-short trail leads you to a dried lakebed. You've got to follow the green marker tape with a heart symbol. You can complete this trail within 30 minutes and learn all about the importance of a playa and how ever-so-changing White Sands' playa can be.
Big Dune Trail aka Big Life Trail. (1 mile, 1.6 km round-trip). This self-guided nature trail takes about an hour to complete and is marked by blue trail markers and clubs as symbol. This trail is pretty interesting, since the desert scrub community and the gypsum sand dunes merge into one. As a result, most of the animals in the monument are located here.
Interdune Boardwalk. (0.4 mile, 650 miles round-trip). This nature trail is accessible for wheelchairs and strollers, so even babies and injured/sick members of your group can come along. You can complete the trail within 20 minutes, since an elevated boardwalk can easily lead you to a view of the dunefield and the Sacramento mountains.
Alkali Flat Trail. (5 miles, 8 km round-trip) – This backcountry trail has the biggest dunes with absolutely no vegetation. It is marked with red tape and diamond symbol. It isn't recommended for inexperienced hikers.
There is also the ranger-led hike to Lake Lucero, which is located in the Missile Range.
Note that the monument has land owned by the military and entering those areas are not allowed to the public unless you are on one of these scheduled hikes.
The hike takes about 3 hours to complete and requires reservations plus a $3 fee per person.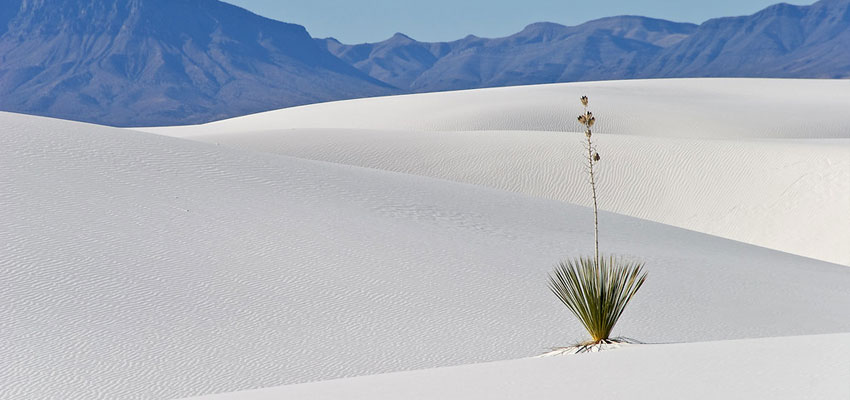 3. Camping
The White Sands National Monument has no campsites for tents, cars or even RVs.
The only kind of camping available is backcountry camping, but you'd need a reservation and waiver to sign that you understand the extreme elements within White Sands can be dangerous.
If you do get to camp out at White Sands, don't miss stargazing.
It's a one-of-a-kind experience.
4. Photography
Aside from your selfies, group shots and sledding photos, dune photography is also a thing.
It's how this seemingly deserted place has become a famous tourist spot today – pictures encourage other tourists to visit.
If you're planning to take pictures of the impressive dunes, go in the morning or evening when the sun is low on the horizon. It would make shadows on the dunes that gives your photo more depth.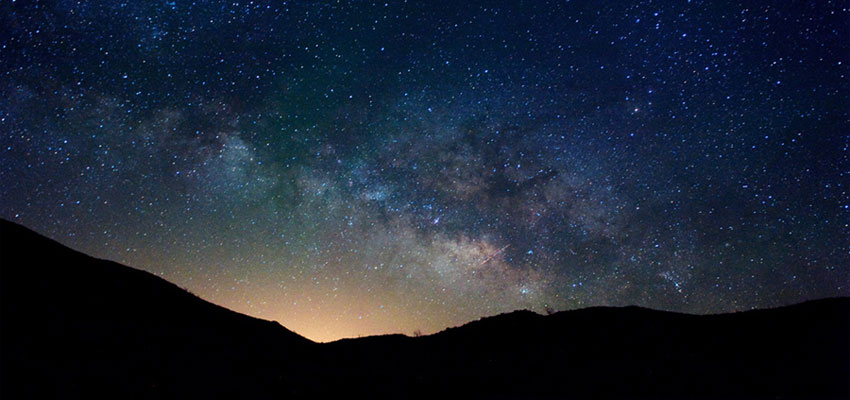 5. Full Moon Night
This park ranger-led program happens once a month (check schedule here).
It's free-of-charge, but definitely exciting as you're able to marvel the spectacular dunes beneath a full moon with live music, and special guest presenters and artists.
Another ranger program, this annual event celebrates the 40 unique endemic species of moths residing around the White Sands National Monument.
It usually occurs between July and August.
White Sands National Monument Trip Checklist
When visiting White Sands, you need to follow these important things:
Keep hydrated. The Visitor Center has a refilling station ready, but if you're going on a hike to the dunes, you better prepare at least one gallon of water per person.
Bring snacks. Go for high-energy snacks like nuts or fruits.
Be wary of the sun. White sands reflects sunlight, so protect your skin by using sunscreen or wearing long-sleeves, a hat, sunglasses and other clothing that could hide your skin from intense heat of the sun.
Pets are allowed, but you are responsible for them. Your pets shouldn't be disruptive to other visitors and do not leave any trace.
Don't trample vegetation. The little wildlife that exists here need vegetation for survival, so avoid walking on them or removing any kind of plant.
Wild animals are present at White Sands. There are badgers, coyotes, kit foxes, birds, reptiles, and rodents in the area, but they are mostly nocturnal and try to avoid people. Don't go hunting for them while you're here.
While the rangers do not recommend soloists from hiking by themselves, it isn't illegal to do so.
As such, always tell somewhere that you're going to the sand dunes, what your plans are (if you're camping or not), and other details even if you're hiking the easiest trail.
You'd have to be careful and prepare for the trip (bring a fully-charged phone and conserve battery).
White Sands Fees and Visitor Center Information
Monument Fees
Entrance fees ($10/person or $15-$20/vehicle) are payable via checks, cash, and credit cards at the entrance station located on Dunes Drive.
Every year, the National Park Service picks certain holidays as fee free days.
Camping fees range from $1.50 to $3 depending on the person's age.
Annual fees ($40/year), group tour fees, and other discounts are found on the fees page of White Sands National Monument.
Best Time to Visit
I recommend going here around November to December, when the temperature isn't crazy-hot, nor intense-cold. Snowfall is infrequent, so winter at the White Sands can be relaxing.
How Much Time Do You Need to Visit White Sands?
If you're planning to visit other West Coast parks or embarking on a Route 66 tour, but wanted to check out White Sands along the way, you'd need at least 3 hours to spend in the area.
Even if you choose the easiest trail going to the sand dunes, you'd have to leave some time for picture-taking, sledding, fooling around, and breathing in the amazing beauty of the place.
Cover Photo Credit: John Fowler