If you're traveling to the Tar Heel State soon, here are 50 fun facts about North Carolina that will intrigue you to explore the state some more or encourage you to take a trip to the Old North State.
From the fun facts from North Carolina's history to pop culture references, check out the 50 trivia entries that made it into our list:
10 Fun Facts about North Carolina in Pop Culture
Forrest Gump, Bull Durham, I Know What You Did Last Summer, Nights in Rodanthe, and NASCAR comedy flick Talladega Nights, among other 800+ films have been filmed here in North Carolina.
In pop culture, the state has also been celebrated for other things such as:
1. Pepsi was born here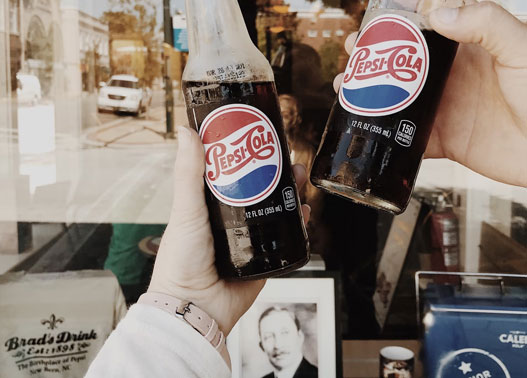 America's favorite soft drink, Pepsi, was born in North Carolina. Pepsi-Cola was invented in New Bern in 1893 by pharmacist Caleb Bradham who believed it would help patients with digestion.
2. NC produces the most number of American Idol finalists
There are more American Idol finalists from North Carolina than any other state. The most famous of which included Christ Daughtry, Clay Aiken, Kellie Pickler and Caleb Johnson.
Fantasia Barrino and Scotty McCreery are NC natives who won the contest.
3. Hunger Games filmed in an abandoned NC village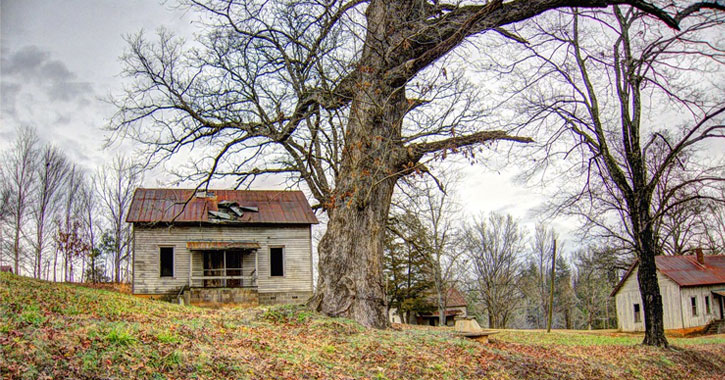 Henry River Mill Village used to be a cotton mill before being abandoned completely.
Recently, the place got resurrected after being used as District 12 of the famous film series, "Hunger Games". You can tour the place
4. North Carolina leads in several industries
The state isn't just the largest producer of sweet potatoes, North Carolina is also one of the biggest producers of strawberries, tobacco, brick and textiles.
High Point NC is also known as the Furniture Capital of the World.
5. Texas Pete Hot Sauce is from North Carolina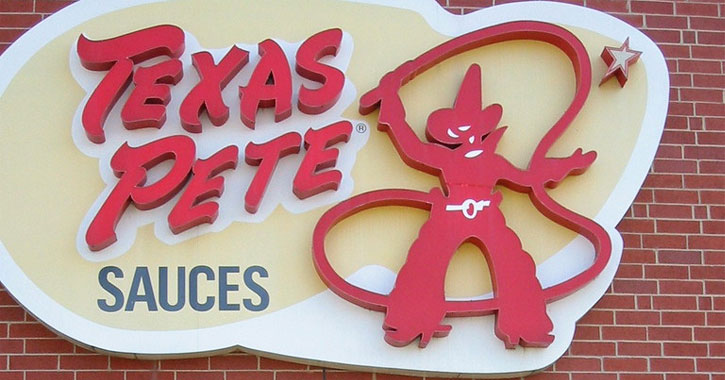 Texas Pete Hot Sauce is actually from North Carolina.
The brand's name comes from "Pete" (name of the founder's son. and "Texas" (for its spicy nature))
6. Vicks VapoRub was invented in North Carolina
Vicks VapoRub, the medicated balm most kids grew up to treat colds and coughs, was first sold in 1905 in Greensboro, North Carolina. The company then sold the brand to Proctor and Gamble in 1985.
7. The Venus Fly Trap is found in only two American states: NC and SC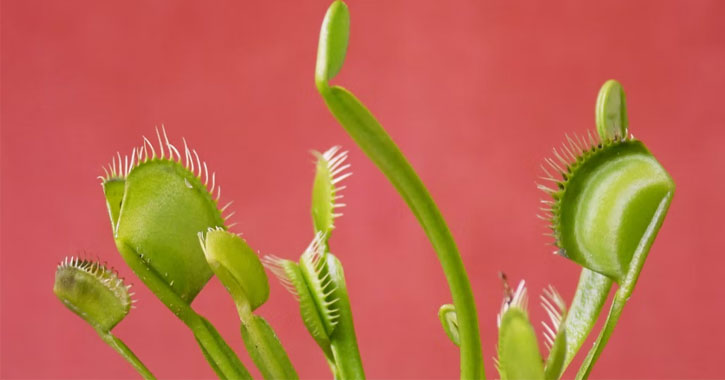 The Venus Flytrap is native to Hampstead, NC.
The plant was first described in a 1759 letter from North Carolina's then-colonial Governor Arthur Dobbs to botanist Peter Collinson.
8. Krispy Kreme originated in NC
Yup, one of the country's recently-successful donuts, Krispy Kreme Donuts was also born in the tar heel state.
Vernon Rudolph started Krispy Kreme in Winston-Salem in 1937.
9. North Carolina has the highest breweries per capita of the southern states
NC is also known for its craft beer culture (with over 150 breweries in the state).
The Asheville area has more than 60 craft breweries (if you wish to visit, I have a guide on figuring out the best ones).
10. It's the Birthplace of Cheerwine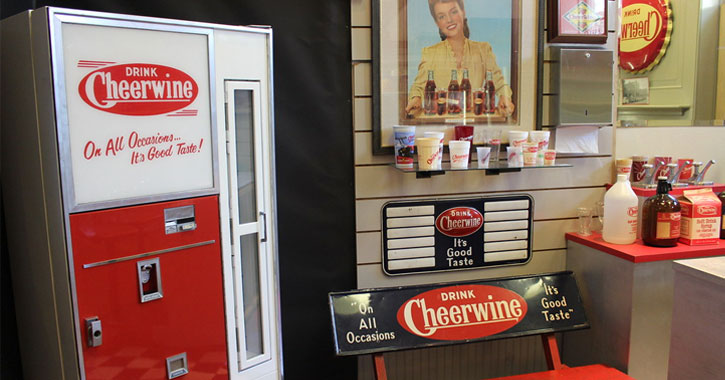 North Carolina is also home to over 400 vineyards and 200 commercial wineries. One of its most famous brands, Cheerwine, was born in NC as well.
Known as the "nectar of the tarheels", L.D. Peeler created Cheerwine after buying Kentucky's Maysville Syrup Company in 1917, renaming it to Carolina Beverage Corporation and mixing up the recipes to master the cherry-flavored soft drink people have known as Cheerwine for decades.
Cheerwine is still sold in stores to this day, even if it has expanded to cakes, donuts, ice creams, and other Cheerwine products. Carolina Beverage Corporation continues to be the oldest family-owned soft drink company in the country.
10 Fun Facts about Famous People from North Carolina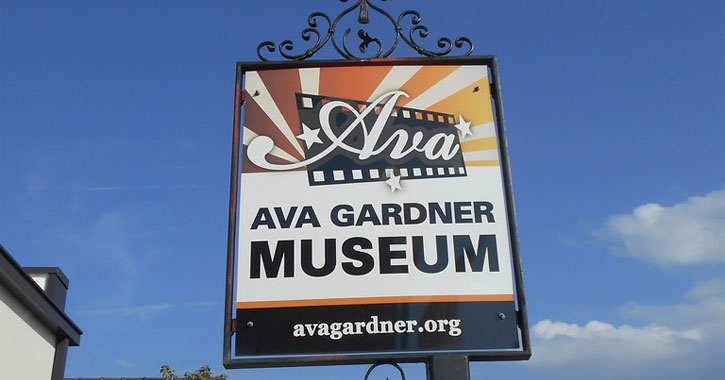 1. Famous People born in North Carolina include…
Actress, Julianna Moore (born Fayetteville)
Actress, Ava Gardner (born in Grabtown)
Actor, Zach Galifianakis (born Wilkesboro)
WWE icon, Vince McMahon (born Pinehurst)
Singer, Tori Amos (born Newton)
Singer, Roberta Flack (born in Black Mountain)
Soul singer, Ben E. King (born in Henderson)
Pro boxer, Sugar Ray Leonard (born in Wilmington)
NASCAR driver, Richard Petty (born in Level Cross)
Lay's founder, Herman Lay (born in Charlotte)
2. NC has produced many astronauts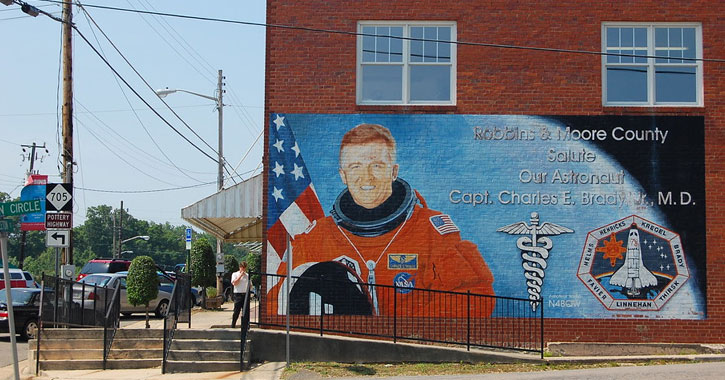 Michael J. Smith, Charles Moss Duke Jr., Charles E. Brady Jr., and other astronauts came from North Carolina.
NC even developed its own space grant made available for STEM students.
3. Michael Jordan played college basketball in NC
Before Michael Jordan became all about the Chicago Bulls star and owner of Charlotte Hornets, he grew up in Wilmington, NC, and played for the University of North Carolina at Chapel Hill.
Jordan would reportedly wear his University of North Carolina shorts under his Bulls uniform for good luck.
4. Three of America's presidents were from North Carolina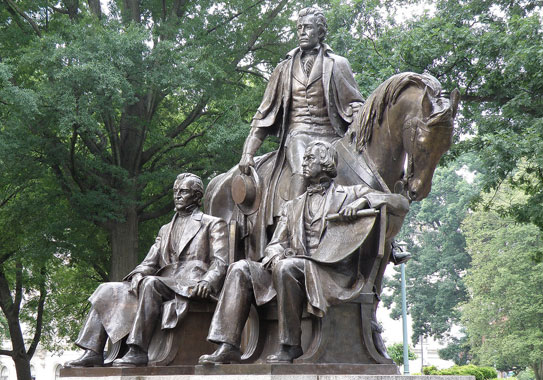 Three presidents have come from North Carolina: James Polk, Andrew Jackson, and Andrew Johnson. The statue of the trio, posted above, honors the former presidents near the North Carolina State Museum of Natural Sciences.
5. Babe Ruth had his first professional home run in Fayetteville, NC
George Herman 'Babe' Ruth had a phenomenal 22-season career in Major Baseball League, but before he became a rockstar, he had his first professional home run while spring-training with the Orioles in Fayetteville, NC.
6. Conjoined twins Chang and Eng Bunker are buried here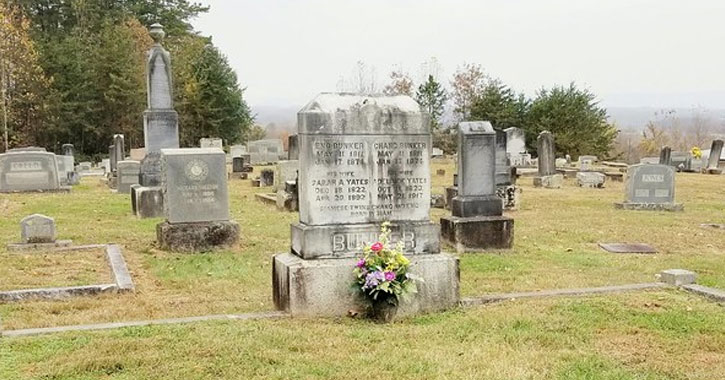 The world's most famous conjoined twins in the 19th century, Chang and Eng Bunker, were actually born in Thailand in 1811, but they were buried in Mount Airy, North Carolina.
The fame of the Siamese-American twin brothers led to the term "Siamese twins."
7. You Can Visit the Burial Site of James A. Reid's Foot
Here's another popular burial site, but what's unusual about this is it only has James A. Reid's foot – it even has a headstone and inscription dedicated to the severed limb.
Reid's body was buried at the Trading Ford Baptist Church.
8. North Carolina's Harriette Thompson was the oldest woman to run a marathon
At 92 years old, American classical pianist and cancer survivor Harriette Thompson became the oldest woman ever to complete a full marathon. Two years later, then-94-year-old Thompson again became the oldest woman to run a half marathon.
9. David Cerny's Metalmorphosis is in NC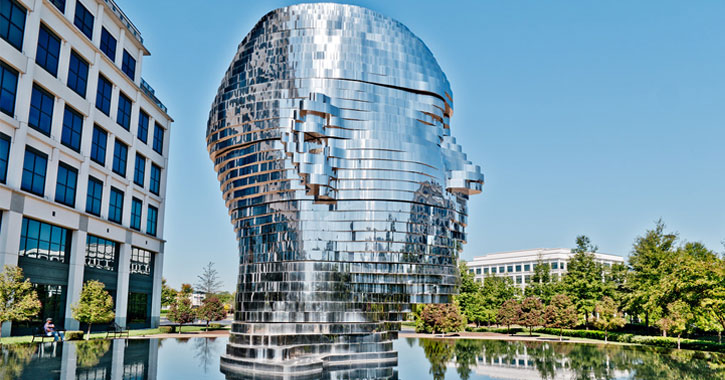 METALmorphosis is a giant, 14-ton kinetic sculpture of a human head, by Czech artist David Černý. It is located at the fountain of the Whitehall Corporate Center.
The head-shaped structure is made of mirrored stacked layers, which impresses a lot more once it rotates 360 degrees with all layers coming together to reform the shape of a head.
10. The first America-born English child was born in North Carolina
Virginia Dare was the first English child born in America. Born in 1587 to parents Eleanor and Ananias Dare, she was born in Roanoke Colony (now known as Dare County, North Carolina).
10 Fun Historical Facts about North Carolina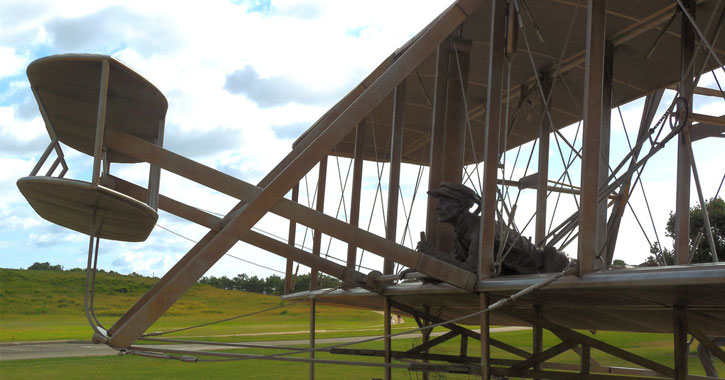 1. North Carolina was once home to 3 dinosaur species
A couple of prehistoric animals used to call North Carolina home. Specifically, the two duck-billed vegetarian and one large carnivore once roamed around NC.
2. Blackbeard sailed around the state and died in NC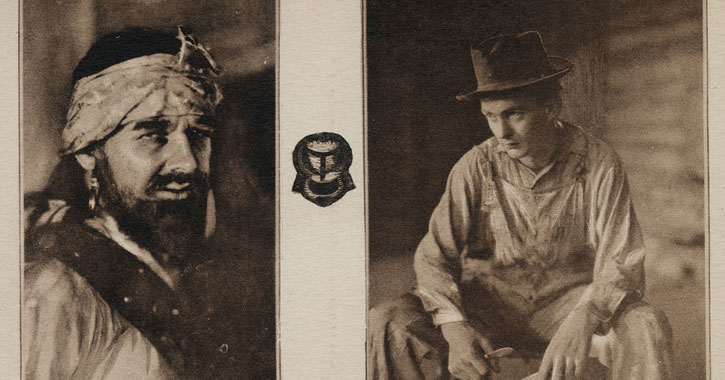 The infamous pirate Blackbeard was rumored to have plundered many ships of North Carolina for years during the 1700s. He even lived in the small town of Bath.
Unfortunately in 1718, he met his fate and was killed by British naval forces in a battle off Ocracoke Island.
3. North and South Carolina used to be one colony
North Carolina and South Carolina were both one colony called Carolina until 1729.
In 1776, South Carolina became a state of its own.
4. NASCAR held its first race in Charlotte, North Carolina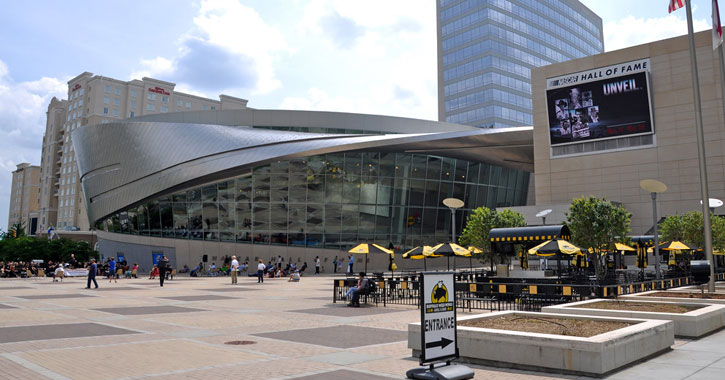 North Carolina is home to the NASCAR Hall of Fame.
After all, the first-ever race was held in Charlotte NC.
5. Emeralds are naturally occurring in North Carolina
Emerald is the state stone of North Carolina.
It's been mined naturally for years, but even tourists could mine them at Emerald Hollow Mine.
6. First Plane Flown was in Kitty Hawk, North Carolina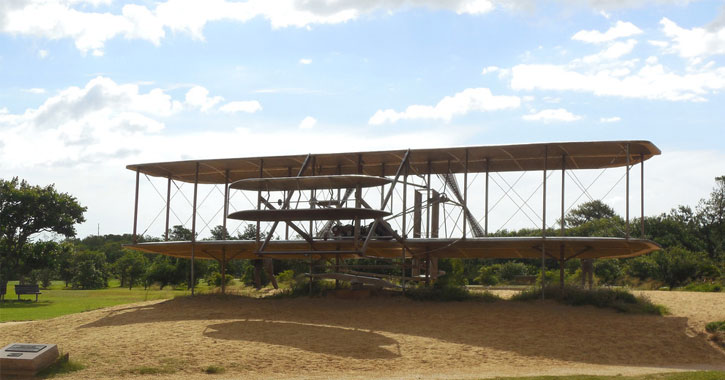 Brothers Wilbur and Orville Wright spent four years of research and development to create the first successful powered airplane, the 1903 Wright Flyer.
The brothers made history on December 17, 1903, when Orville successfully flew the first plane at Kitty Hawk, North Carolina.
7. The Miracle of the Hudson plane remains a miraculous story to this day
In 1549, US Airways Flight 1549, which was piloted by Captain Sully Sullenberger, landed on the Hudson River just moments after departing for North Carolina. The incident made headlines because miraculously, none died.
"The Miracle on the Hudson" was previously displayed in the Carolinas Aviation Museum.
8. The first gold rush in the country was in North Carolina
The American gold rush actually first happened in North Carolina.
A 12-year-old Conrad Reed discovered gold in Piedmont in 1799 while fishing at his family's farm, which led to the country's gold rush.
9. The first mini-golf was built in Fayetteville, North Carolina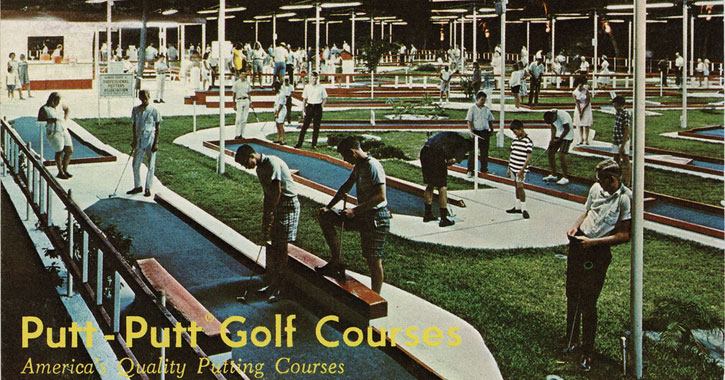 North Carolina housed the first miniature golf course in the country. It was built in 1916 on the estate of steamship magnate James Barber in Pinehurst, North Carolina.
10. North Carolina is one of the top 3 most hurricane-hit states in America
After Florida, North Carolina sees more hurricanes than any other US state.
10 Fun Facts about North Carolina's Attractions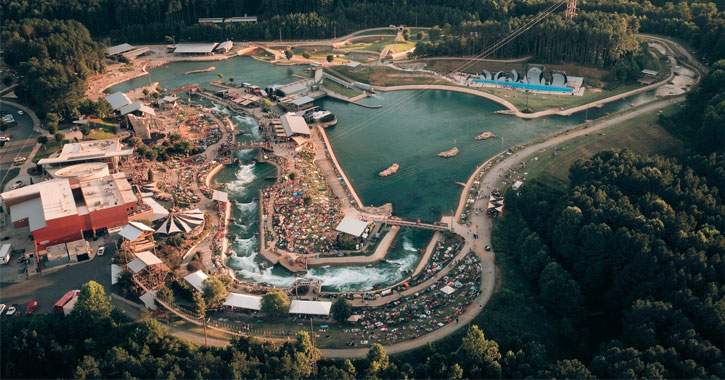 1. North Carolina is part of America's longest linear parkway
The Blue Ridge Parkway is America's longest linear park running 469 miles through 29 Virginia and North Carolina counties.
2. White Lake's unique Features
There's a unique lake near Elizabethtown called "White Lake" that features an amazing white sandy bottom and crystal clear waters.
Aside from its beauty, White Lake is also considered the safest water to swim in the US with zero tides and currents.
3. NC is home to several world's largest roadside attractions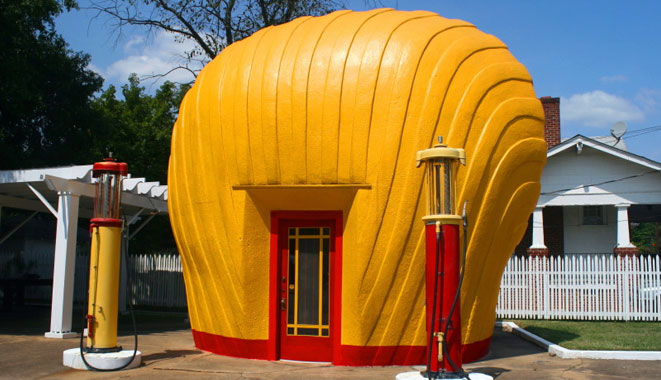 North Carolina is home to many of the world's largest side attractions, such as:
world's largest frying pan
world's largest chest of drawers
world's largest Ten Commandments
world's largest Duncan Phyfe Chair
world's largest shell (pictured above)
4. The state is home to the country's tallest lighthouse, Cape Hatteras Lighthouse
The tallest lighthouse in North Carolina is Cape Hatteras Lighthouse.
It is also one of the most interesting not just because of how it looks (it's designed with black and white candy stripes), but because of its history (it was moved around 2,900 feet to the southwest in 1999 to prevent structural damage to the building).
5. Charlotte, NC is home to the world's largest man-made whitewater river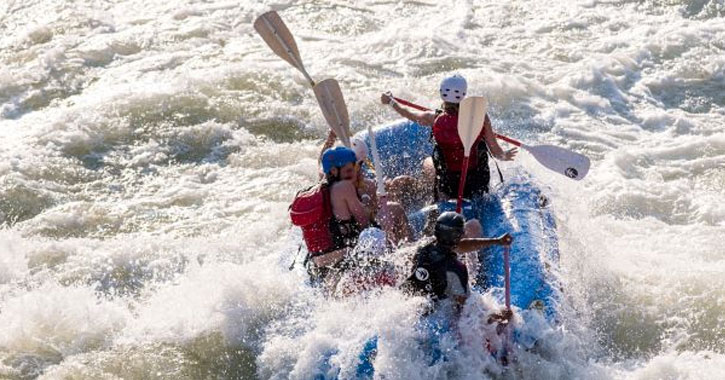 U.S. National Whitewater Center is the largest man-made whitewater river in the world. The 1,300-acre is the only Olympic training site in the country.
6.
Tallest Sand Dune on the East Coast
Jockeys Ridge is the tallest living sand dune in North Carolina. It is located in the Outer Banks and reaches 60 feet tall.
7. The nation's highest suspension footbridge is in NC
Grandfather Mountain is the only private park in the world designated by the UN as an International Biosphere Reserve. One way to view this spectacular mountain is by braving the nation's highest suspension bridge.
The 228-foot Mile High Swinging suspension bridge spans an 80-foot chasm at more than one mile in elevation.
8. The largest private home in the US is in Asheville, NC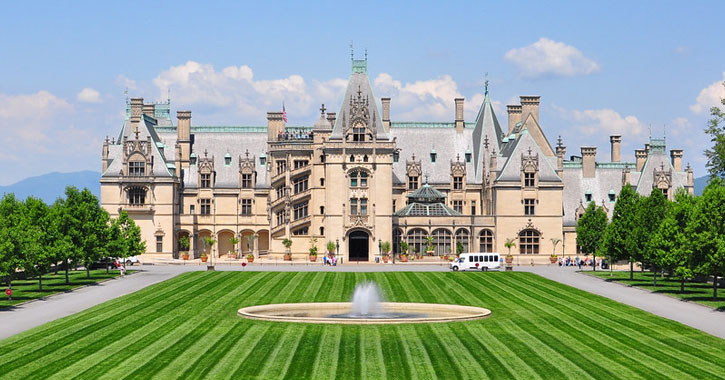 Asheville, NC is home to America's largest mansion, The Biltmore Estate is America's largest mansion with 250 rooms. The 8000-acre property was built for the Vanderbilts in the late 1800s.
9. NC has some unique wildlife like white squirrels
The North Carolina mountains are home to unique animals like the white squirrels, which are native to the city of Brevard.
According to the locals, a carnival was rumored to have "lost" two white squirrels when they passed through town in the 1940s and the white squirrel couple made North Carolina their new home, breeding future generations to this day.
10. North Carolina is the Barbeque Capital of the World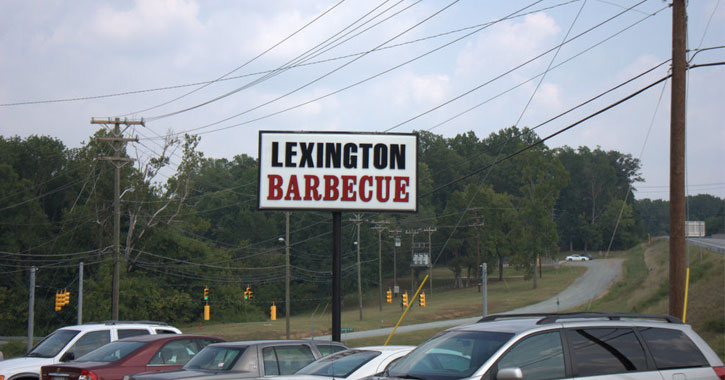 Lexington, North Carolina is the Barbecue Capital of the world. Several towns in NC are known for pork BBQ and bacon.
Lexington Barbecue Festival, held at the Piedmont Triad town of Lexington, brings over 100,000 visitors every October.
10 Creepily Fun Facts about North Carolina
Every place has its own legends and horror stories that came from real life. Here are 10 of North Carolina's awesomely creepy stories and trivia: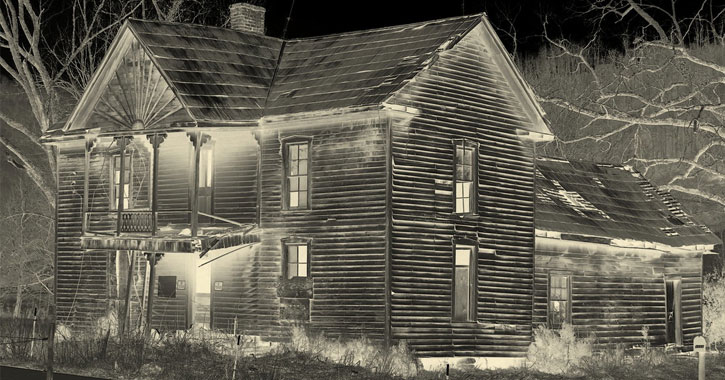 1. Salisbury is Known as a Ghost Town
Many areas in North Carolina are known for paranormal activities, but Salisbury is the most popular of all towns with its own Salisbury Ghost Walk tour that covers six blocks of creepy spots in town. And best of all, these tours are hosted by local paranormal researchers.
2. NC is called the Graveyard of the Atlantic for exploring Shipwrecks.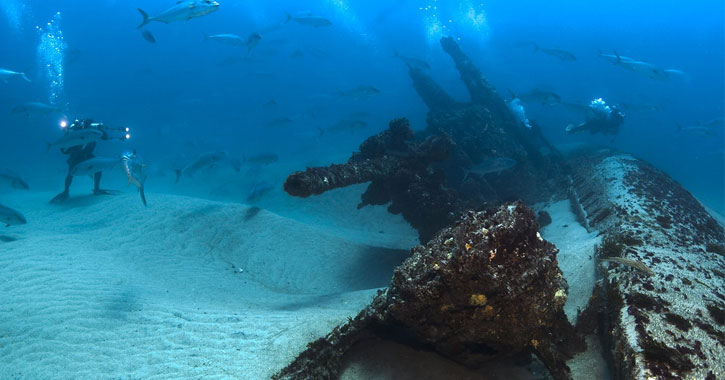 As the country's "Graveyard of the Atlantic," North Carolina is the best place in the US to explore shipwrecks. The state's 200-mile string of barrier islands has sunk more than 5,000 ships, 600 of which came from Cape Hatteras alone.
3. Biltmore Estate's swimming pool is the most haunted room on the estate
The 70,000-gallon, heated indoor swimming pool was used for diving night and day (since it features underwater lighting.. People have reported hearing laughing and talking by the pool, even if the room hasn't been used in years.
4. Creation Museum: One of the World's Creepiest Museums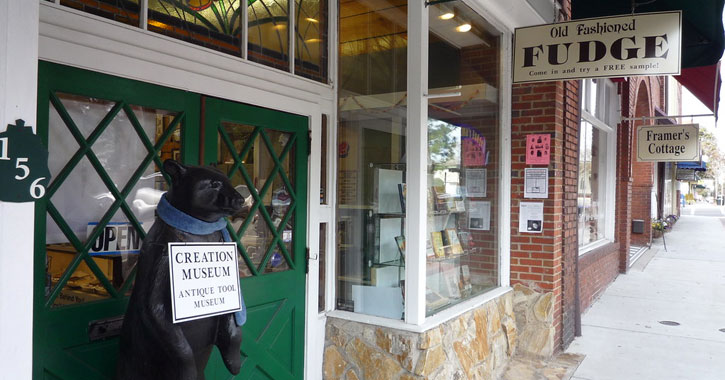 Located in Southern Pines, Creation Museum is a uniquely weird taxidermy museum that features antique tools, a purported antediluvian rock and hundreds of animal species that are legally killed in North Carolina.
5. Devil's Tramping Ground
In Bear Creek, there's a 40-foot diameter circle on the ground where nothing ever grows, it's known as the Devil's Tramping Ground. It's a spot completely absent of life. What's interesting is that even if you leave something there overnight, it will disappear or be thrown outside the circle. Even animals refuse to enter the circle.
Legend says that spot is where devils dance at night. Some locals even claim of seeing glowing red eyes in the center of the area.
6. Ghosts of Confederate Soldiers in Western NC
This isn't really as creepy, but for a time, locals believed that the faint blue lights in the forests of western NC are the ghosts of confederate soldiers.
In reality, the lights are actually "blue ghost fireflies" and they come to the forest for a short time each year.
7. Chimney Rock apparitions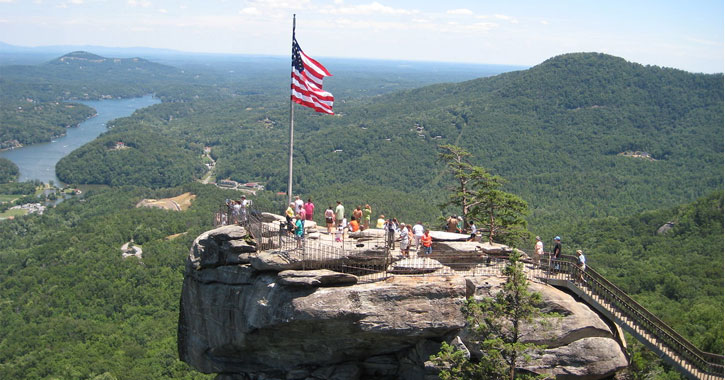 Before they built Chimney Rock for rock climbing, the majestic rock had been the spot for bizarre "winged" apparitions in 1806 and 1811. Six documented reports about these winged images range from infant-like to adult-size, all of which float atop the rock. There was even a battle of angelic warriors on winged horses in 1811 with sounds of clashing metal heard from below.
8. Normie, the Lake Norman monster
Sightings of Normie, a 10-feet-long Lake Norman monster, go back generations. It's similar to the Lock Ness monster, so until now, there are no confirmations or real pictures of the monster.
9. Mysterious Lights of Brown Mountain
Brown Mountain always had strange lights flickering behind it, which were explained as lights reflected from the cities or vehicles. But when two Category 4 hurricanes destroyed the area, the lights continued to flicker.
The Cherokee people believe the lights were torches held by the ghosts of grieving maidens. Others believe these were aliens, which led to X-Files featuring Brown Mountain in one episode.
10. Strange Noises at The Great Dismal Swamp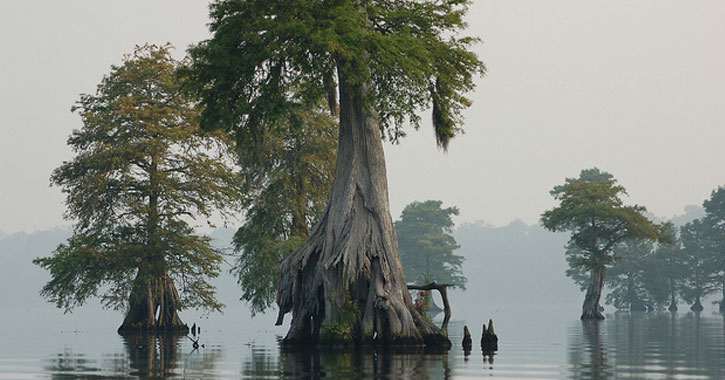 The Great Dismal Swamp State Park looks eerily beautiful. This area used to be one of George Washington's Underground Railroad and home to slaves. There were stories of many slaves trying to escape the railroad and getting lost in the swamp. Visitors of the park report of hearing strange noises, seeing weird lights, and even encountering spirits.
Visiting North Carolina?
If this post got you interested in making a trip down North Carolina, check out the following guides that could help you customize your itinerary: