For those seeking adventures with the best mountain towns in the US, exploring Fontana Lake at the Great Smoky Mountains National Park should be a good destination.
After all, Bryson City, where Fontana Lake and the Smokies are located, has been named one of Travelers Magazine's most amazing mountain towns in America alongside Aspen, Taos, Lake Placid, and Berkeley Springs in West Virginia.
The area is an ideal destination because even if the Smokies experience all seasons with extreme temperatures in the mountains, you can enjoy comfortable temperatures in Fontana Lake all year round.
Everything You Must Know about Fontana Lake
Here are the facts about Fontana Lake:
Fontana Lake is the fourth deepest man-made lake in the country.
It was formed between 1942 and 1945 when the Little Tennessee River was impounded by the formation and construction of Fontana Dam during World War II.
This is a finger lake: a narrow linear body of water impounded by a morainic dam
The lake has 238 miles of shoreline and 10,230 acres of water surface for recreational activities
It is 31 miles long from 480-ft-high Fontana Dam to Bryson City
The Lake is surrounded and protected by both the Great Smoky Mountains National Park and the Nantahala National Forest
Lake Fontana is located in a very remote area of Western, North Carolina. It is in the middle of nowhere – so pack whatever you need before going here.
Things to do in Fontana Lake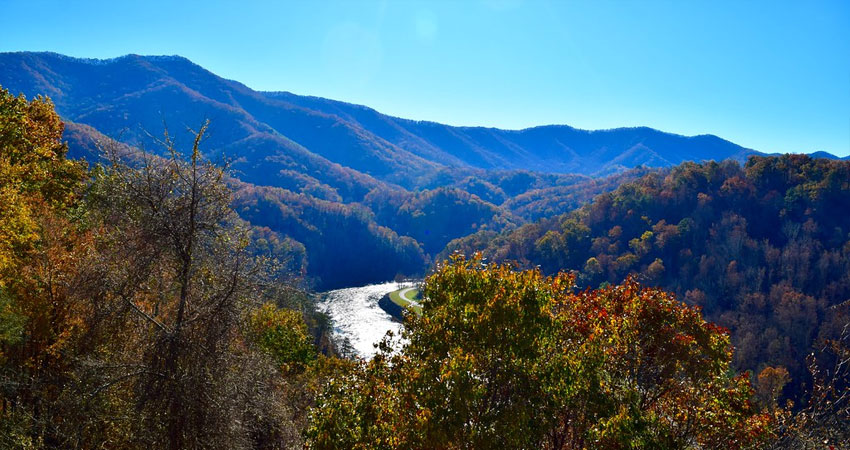 You might think that a trip to a lake may be a boring one, but Fontana Lake actually offers a ton of outdoor activities, including
Fontana Lake Fishing
If you're on the hunt for the best fishing spots in the country, bring your gear when visiting. Fontana Lake is known for being the go-to spot for smallmouth bass fishing.
Aside from the smallmouth bass, the deep and cold waters of the lake make a healthy environment to many fisheries such as the rainbow trout, largemouth bass, white bass, walleye, catfish, sunfish, crappie, rock bass, yellow perch, and carp, among others.
Fly fishing opportunities on the lake are seasonal and limited to proficient fly anglers only. Note that if you go here as part of a tour, the guides will require you 100% catch & release all the time.
Can you swim at Fontana Lake?
At the "finger lakes" section of Lake Fontana, there's a popular "beach" with shallow waters where families have been swimming for decades. Do note that these swimming spots have no lifeguards present and you are expected to "swim at your own risk," so be extra careful. You are also not allowed to drink alcohol in the area.
To get here, drive near the US 74 / Hwy 28 intersection. Stay right on 28 towards Almond. The Finger Lake Day Use Area is on the left about 2 miles.
The only problem with swimming at the Finger Lake Day Use Area is that it could get busy in the summer. If you want to avoid crowds, go back to Highway 28. You'll see many signs showing you all other spots where swimming is allowed to the public.
Sightseeing from a Pontoon Boat
What's great about this lake is that even if you're not interested in fishing or swimming, you can still get closer to nature by sightseeing.
Of the lake's available shoreline, only 10% have been developed commercially. This is a good thing since 90% of the land remains protected by either the US Forest Service or the National Park Service, and the water as well as the wildlife in and around the lake thrives without the dangers of commercialization.
If you love to take pictures of wildlife, beautiful landscapes, or just experience the serenity of what this lake has to offer, expect to see animals like otters, deer, ospreys, wild boar, turkey, fox, golden eagles, and black bear, among others.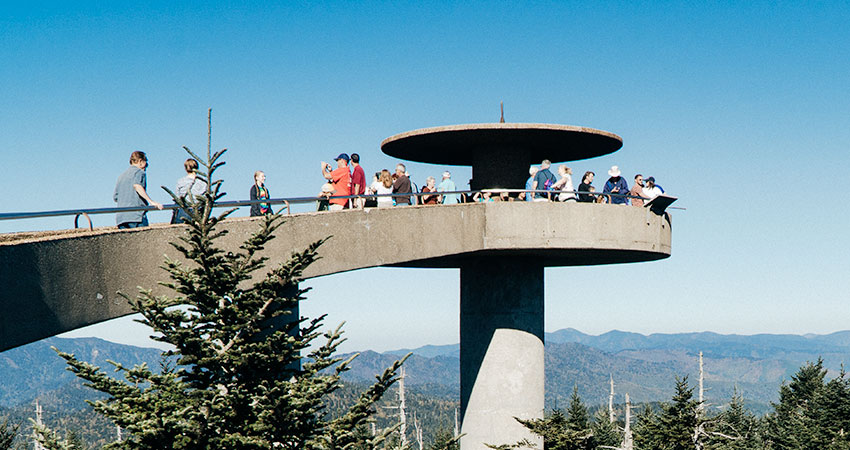 Fontana Lake is part of the southern edge of the Great Smoky Mountains National Park, which means you can explore the National Park if you want to. Some interesting attractions within the park include:
Clingmans Dome – The 6,643-foot round-top peak is the highest point in Tennessee where you can see the lake and over 100 miles of spectacular mountain views.
Chasing Waterfalls – There are several waterfalls at the park. Choose from Rainbow Falls, Grotto Falls, Abrams Falls, Lauren Falls and others depending on the time you have, or hiking skills you and your party share.
Cades Cove – If you're a history buff, you'll love this place where early 1800 cabins, houses, barns and churches still stand.
There are also several hiking trails nearby, such as the Appalachian Trail and Lakeshore Trail, which are perfect for hikers of all skill levels.
While you're in the Great Smokies, you can also join zip line tours, obstacle courses, and swinging bridges if you want something a bit more challenging and heart-pounding. If your kids are up for it, there are even zip line adventures for the younger crowd.
Horseback riding is also available at this national park, with packages offered for all experience levels in stables or luxury mountain resorts.
Fontana Lake Lodging Options
What kinds of cabins or rental cabins are available in Fontana Lake?
Check these widely-different accommodation options available in the area. Of course, your choice would depend on your budget, the people included in your trip, comfort level needed and the experience you're looking for:
Fontana Lake Camping – You can camp in several places near the lake. For example, there's the Fontana Lake campgrounds at the historic Fontana Village, the famous Cable Cove Campground, or the RV camping at the Almond Boat & RV Park. These probably won't make your top list of the best US campgrounds for families, but those with a view of the lake can be goosebumps-inducing, especially if you're able to see the sunrise.
Fontana Lake Houseboats  –About 400 houseboats are on the lake or "parked" near the lake. They have been around as early as the 1960s with families passing over their houseboats to the next generation. Through the years, the continuation of these houseboats has been a topic of debate. Fortunately, these houseboats remain to this day, so you can still enjoy the unique experience. There won't be running water or electricity, but being able to sleep, eat and chill on a boat is a cool way to see the lake and reach remote areas of the Great Smokies such as Hyatt Creek where trout fishes are abundant.
Fontana Lake cabins – If you get "sea sick" and prefer to sleep in a regular cabin, there are traditional cabins for rent near Fontana Lake. Some have spectacular views (like the Fontana Lake and Park View cabins), others are fancier with modern amenities and spa treatment (like the Lakeview at Fontana), while most of the Fontana Lake cabins for rent are regular houses with varying facilities offered. You can even find pet-friend cabins if you're bringing along your cats or dogs.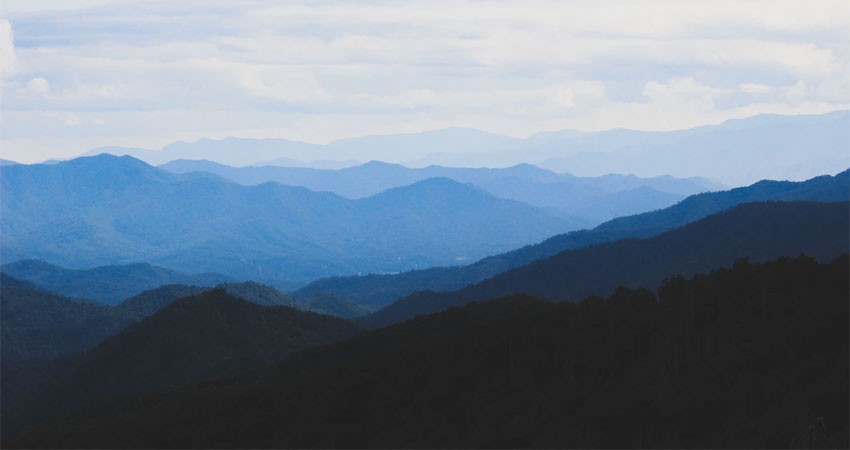 Planning Your Trip to Fontana Lake
Whether you're deciding if Fontana Lake and the Great Smokies is the next destination for you and your family, or in the process of doing your itinerary, consider these FAQs about Fontana Lake:
Who might enjoy a vacation at Fontana Lake?
Families with kids or seniors can enjoy most of the activities Fontana Lake offers – just skip the advanced hiking trails or strenuous activities like ziplining for now.
A trip to this lake can also be a romantic one – imagine proposing by the lake as the sun sets, or while you're face-to-face with the majestic view of the lake from atop the Clingmans Dome or any spot with higher-elevation.
What times of year are best for visiting?
If you're worried about rain or extreme weather ruining your trip, the best months to visit Fontana Lake are between late April and early October. Do note that even in summertime, temperatures are high as you go up to hike up the mountains.
The busiest month for tourism in Fontana Lake NC is October, followed by February and July. This means if you book around this time, expect rentals to be a LOT higher. As with any trip, booking in advance is always ideal.
How long should you plan a trip for?
If you're coming from a Tennessee Whiskey trail, or embarking on a roadtrip from either Tennessee or other East Coast national parks, this is a perfect side trip to make. Just make sure to plan a bit in advance since your itinerary would be more extensive.
If you're far from North Carolina and would require purchasing plane tickets, do so about 6 months ahead your intended travel date. If possible, book your cabin first (especially if you're not fond of camping).
Those nearer to Fontana Lake NC and can drive going to Bryson City, your only problem would involve booking cabins you like. Planning a good 2-3 months in advance would probably do.
If you're going to stay in the state for a week or so, you can explore other beaches North Carolina has to offer.