Looking for the best gem mining in West Virginia?
If you're a geology enthusiast or simply looking for a unique and fun outdoor experience, West Virginia has plenty to offer.
The state is known for its rich geological history, with a diverse range of rocks, minerals, and gemstones that can be found in the state's many naturalistic areas.
From guided rockhounding hikes that take you through some of the most scenic and geological areas of the state, to hands-on gem mining experiences where you can dig for your own treasures, there's no shortage of exciting geology-related activities to try in West Virginia.
3 Caverns with Gem Mining in West Virginia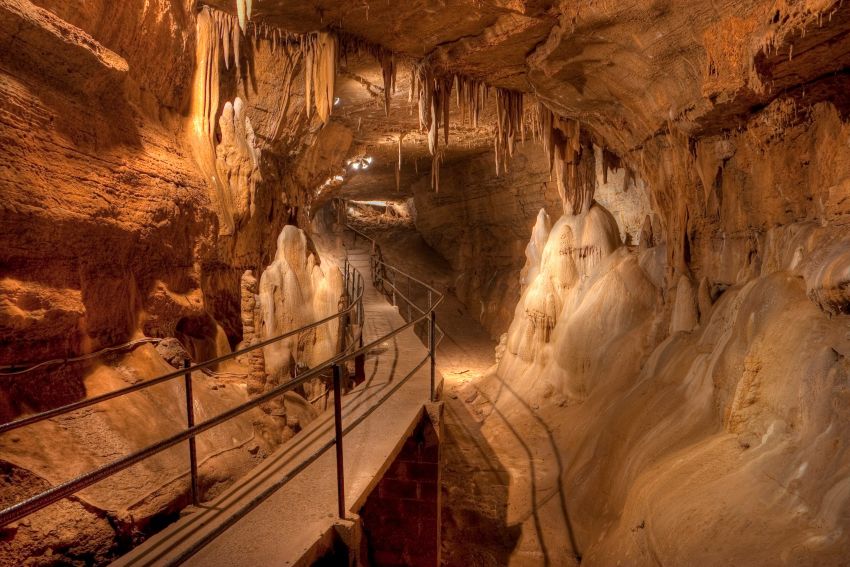 For classic gem mining in West Virginia, Seneca Caverns in Riverton would be my first pick. The caverns have been open to the public for almost 100 years and have attracted countless visitors throughout time.
There are tours available, which are guided by experts and last about 1 hour, diving over 160 feet underground.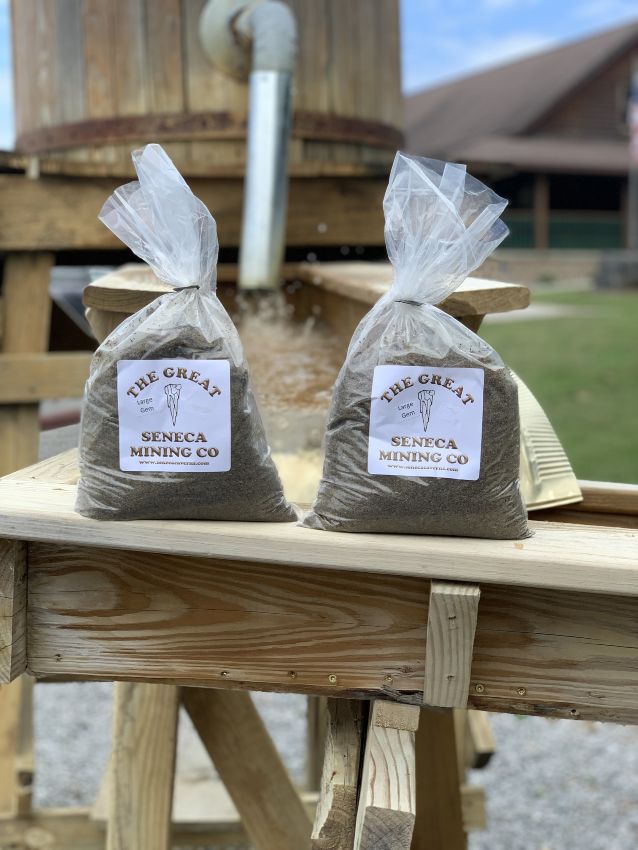 After the guided tour, you'll surely be in the mood for some gem mining, and luckily the Seneca Ceverns' gift shop sells bags of rough, mixed with hard stones such as quartz and amethyst.
Price-wise, the bags of rough can cost from 30 to 70 dollars, which makes it a fun, not-too-expensive addition to your visit to the caverns. Especially if you consider the various gems you'll get to take home as souvenirs.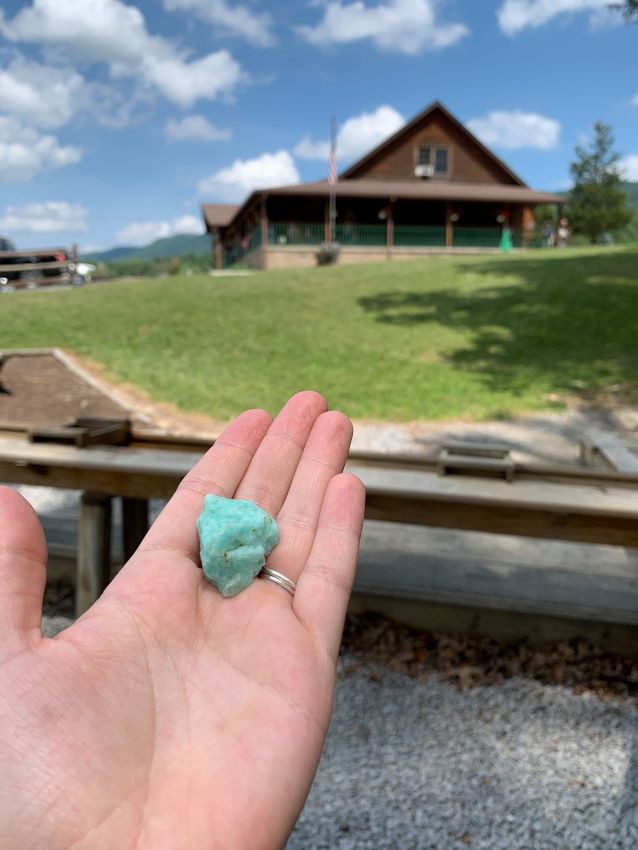 The gift shop also sells artifacts and jewelry made with the same gemstones you can find in the rough, making great presents for your loved ones.
At Seneca Caverns, you'll also be able to easily grab lunch at the local eatery, Asbury's at the Caverns restaurant.
The restaurant features a varied menu, with both tasty more indulgent options such as the Cave Burger, or the lighter Seneca Salad.
If you find yourself wanting to spend more time in the area after gem mining, there are plenty of other activities available at Seneca Caverns, from horseback riding to whitewater sports, golf, hiking, and more.
2. Smoke Hole Caverns (Moonshine Mining Company) – 8290 N Fork Hwy Cabins
Moonshine Mining Company operates at Smoke Hole Caverns and offers a great all-inclusive package of cavern tour and rough gem mining at a very affordable cost: 20 dollars for children and 25 for adults.
The rough can contain over 50 different types of rocks and minerals, including emeralds, rubies, and amethysts. But you could also find fossils, arrowheads, and more.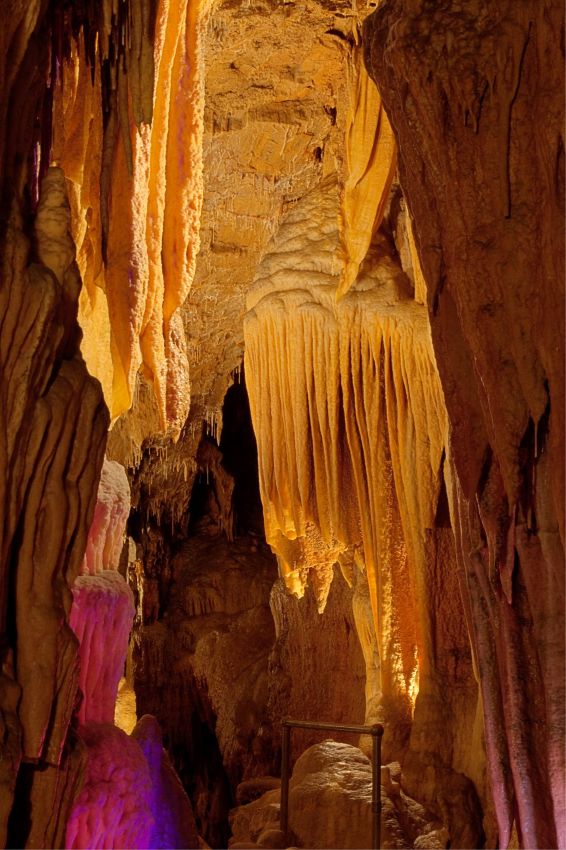 Apart from the gem mining, it is 100% worth it to visit Smoke Hole Caverns and enjoy one of the guided tours offered.
The tour lasts about 45-50 minutes and will take you around the various underground rooms, covered in orange-colored stalagmites and stalactites.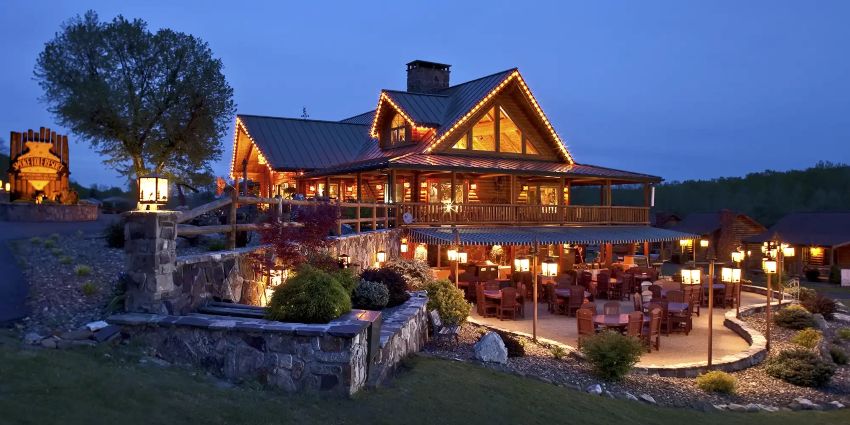 Photo Credits: www.smokehole.com
For those looking to spend the whole day in the area, it is possible to reserve a catered dinner a the Smoke Hole Log Cabins.
Other fun activities nearby include exploring the gorgeous Dolly Sods Wilderness area, hiking the "Gentle Trail" to Blackwater Falls, climbing the Seneca Rocks, or taking a scenic ride on the Potomac Eagle Train.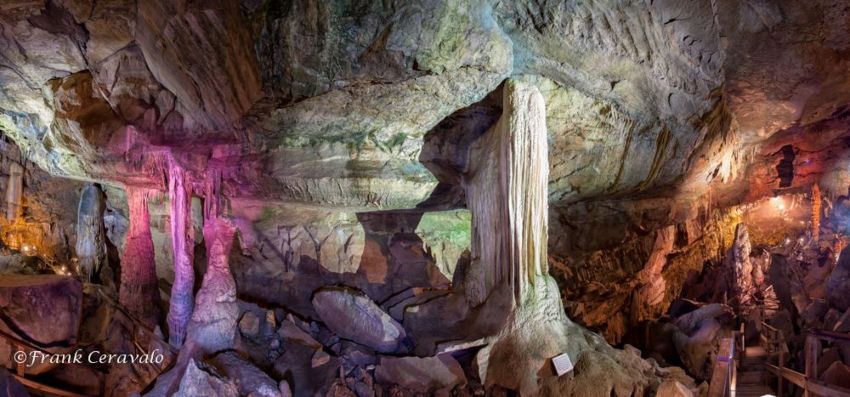 At Lost World Caverns in Lewisburg, you'll get to pick between exploring the cave by yourself in the general admission self-guided tour or getting on the Wild Cave tour for a more adventurous and significantly more challenging experience.
The self-guided tour will take you along the main underground trail, and last around 45 minutes.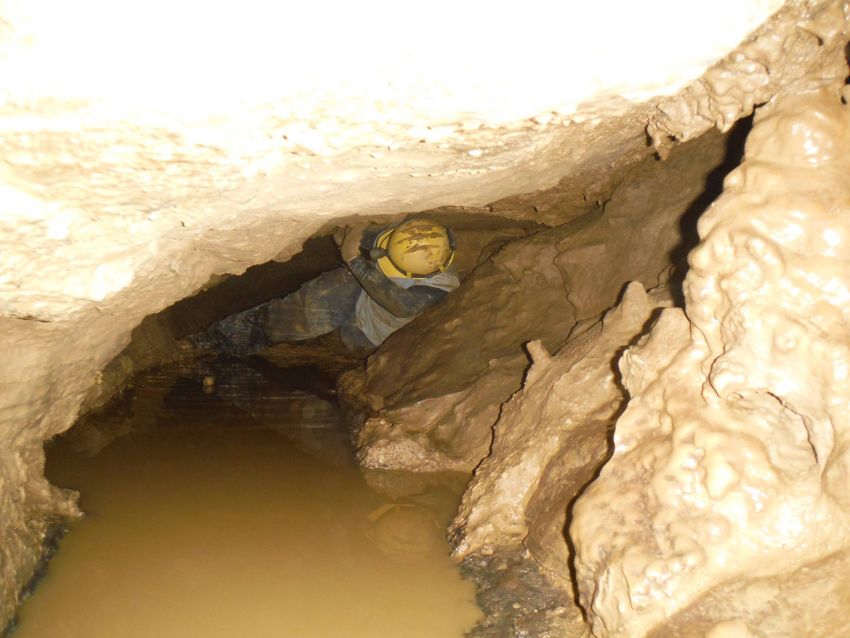 The Wilde Cave tour on the other hand lasts 4 hours, and it's a lot more physically demanding.
On this guided tour, you'll get to explore parts of the cave that are not as easily accessible, and you'll have to climb and even crawl at times.
If you are a fan of spelunking or you're looking for a bit of adrenaline and adventure, the Wild Cave tour will be totally worth it.
The Lost World Caverns also offer gem mining, however, they usually cater to elementary schools.
I recommend calling in advance to book the gem mining experience and check availability and costs.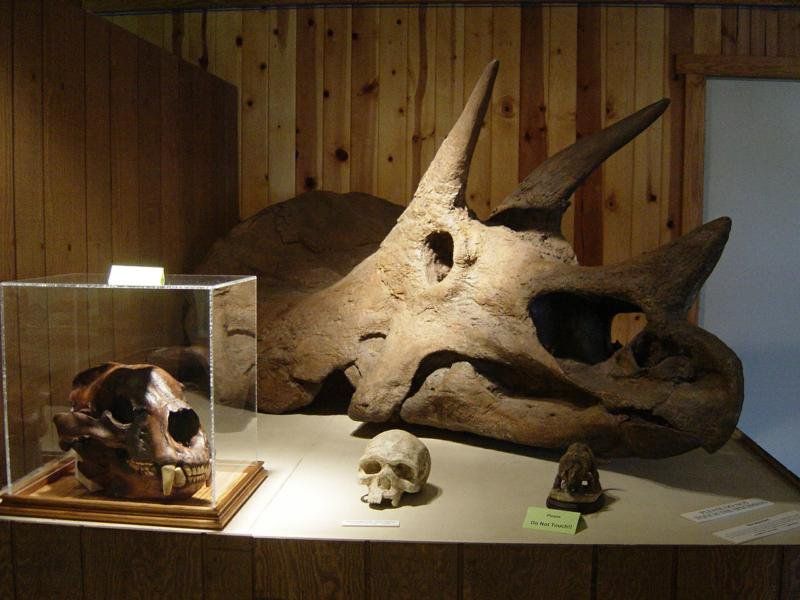 Another great activity, especially for families with kids, is the nearby Natural history Museums, which feature dinosaurs fossils, along with some replicas of non-local dinosaurs, and the actual remains of a prehistoric bear which was found right at Lost World Caverns.
4. Geology Rockin' Hike: The Visiting Geologist Program at WV State Parks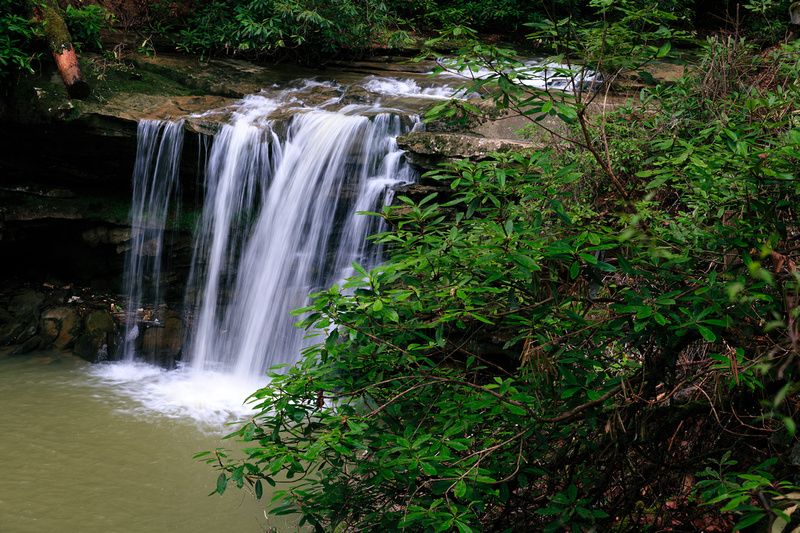 Not many know this, but there is an amazing guided rockhounding program called Geology Rockin' Hike sponsored by the West Virginia State Parks.
The program consists of a series of guided hikes throughout some of the more geologically interesting natural areas of WV.
The interesting twist is that the guides are not regular hiking tour guides, but actually visiting geology professors and naturalists.
The hikes usually involve lessons and practical workshops, and of course, you'll have plenty of opportunities to collect and discover rocks and minerals along the way.
This is an especially interesting program for those who have just started gem mining and rockhounding and might benefit from some education on spotting and identifying rocks and fossils.
So far, 3 dates have been announced for these guided hikes. June 3 2023 at Twin Falls, and July 19 and 20 2023 at Capacon.
If you want to stay updated on new announcements on the Geology Rockin Hikes, you can check out the official schedule. Or on the West Virginia State Parks and Forests events webpage.
Rockhounding Spots and Areas in West Virginia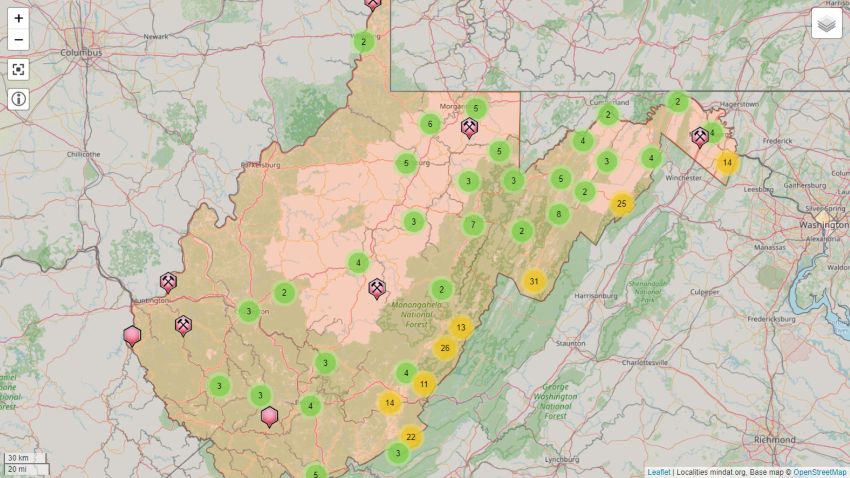 If you have a passion for discovering new natural environments and enjoy searching for unique rocks and minerals, you'll definitely want to check out this interactive map featuring the top rockhounding spots, mines, and quarries throughout West Virginia.
This resource is a great tool to help you plan your next rockhounding adventure and discover some of the most intriguing geological wonders that the state has to offer.
Here are 4 spots for gem mining in West Virginia that I would recommend checking out.
5. Blue Ridge Mountains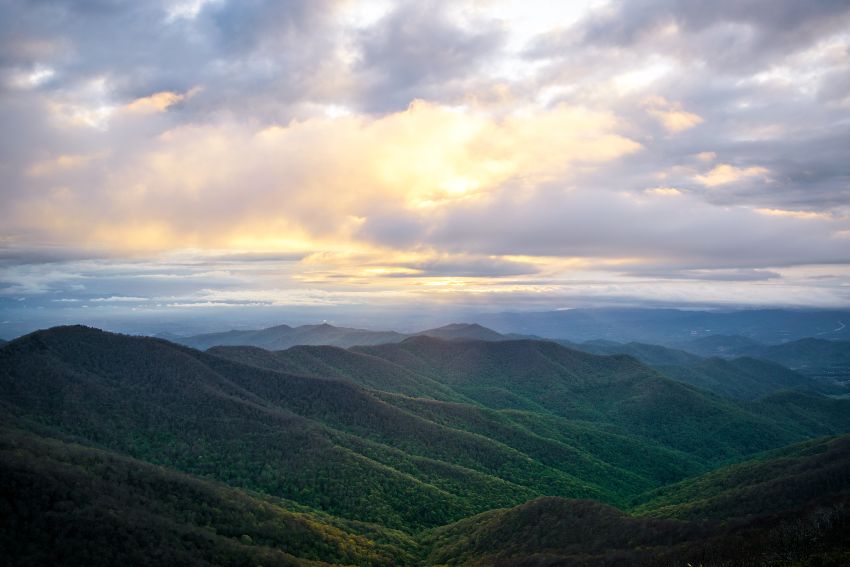 You might think all West Virginia has to offer is coal mining, but there is actually more to uncover in the ground if you are patient and motivated enough.
One of the best spots for independent gem mining in West Virginia, or rockhounding, is the Blue Ridge Mountains area.
The Blue Ridge Mountains, offer one of the best opportunities for independent gem mining, also known as rockhounding. This region is part of the larger Appalachian mountain range and is renowned for its diverse geology and rich mineral deposits.
When exploring the Blue Ridge Mountains, you're likely to come across an array of rock formations, including quartzite, schists, slates, and gneisses, each with its own unique characteristics and mineral content.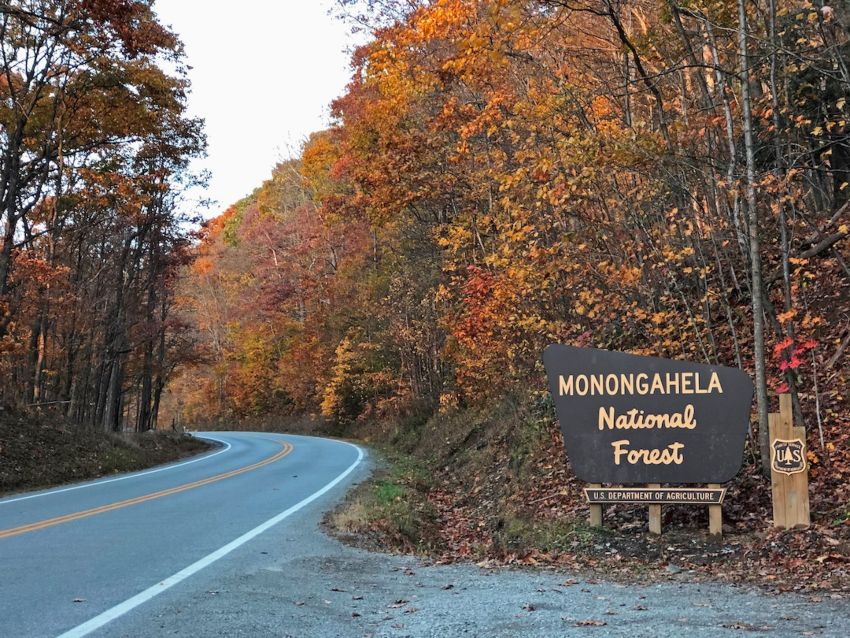 One of the spots in WV where you can find the most diverse array of minerals is Monongalia County and Monongahela National Forest.
If you're mostly interested in finding quartz crystals, then I recommend exploring the area around the Monongahela River.
An easy way to explore the riverside area is to hit one of the many well-kept trails, such as the Mon River Trail near North Hills.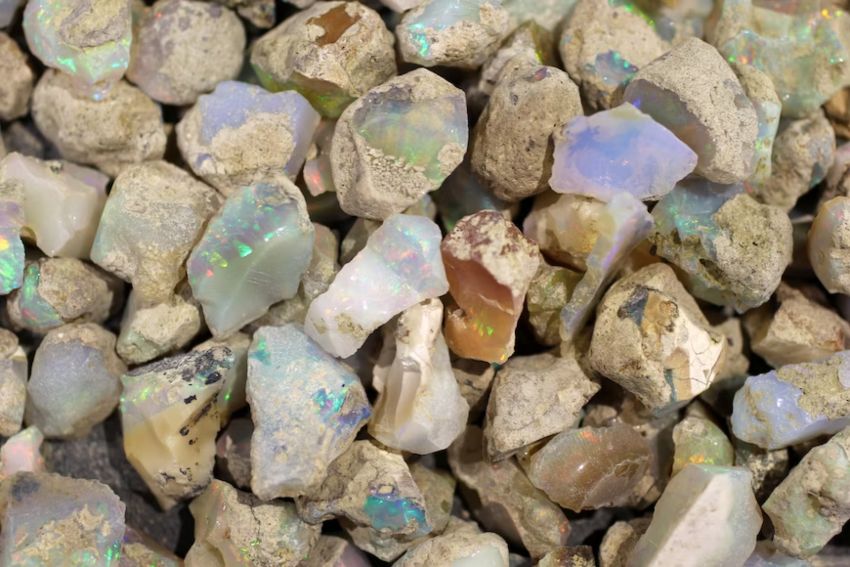 Not far away from Monongahela River, there is actually another mineral-rich area, Coopers Rock State Forest. Expert rockhounds love to explore the area looking specifically for opals.
The trails connecting Henry Clay Furnace, Coopers Rock to the Mc Collun Campground are all good options for enjoying some rockhounding in nature.
On the Raven Rock trail, one of the most popular paths in the park, you'll also find plenty of interesting slates and rock formations.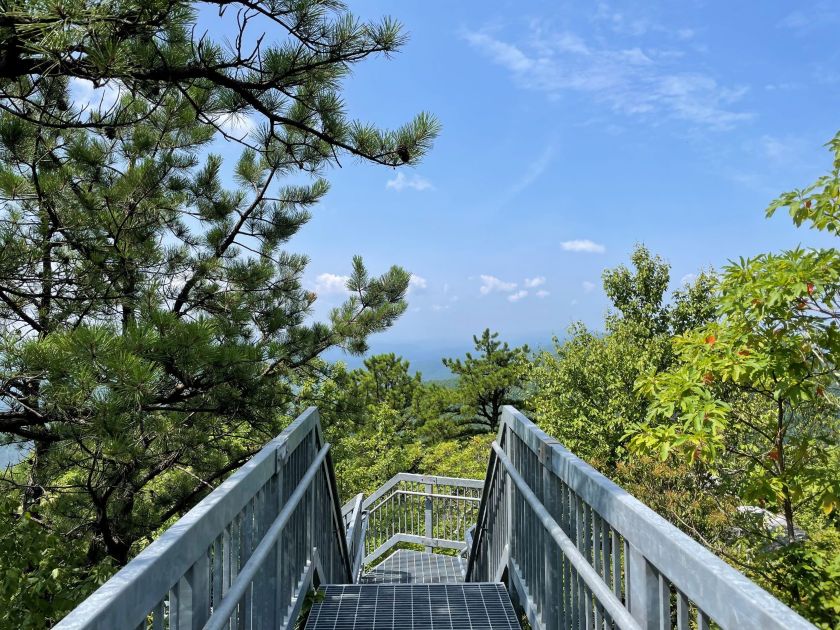 Although primarily situated in Virginia, the George Washington and Jefferson National Forests also present several rockhounding opportunities within their West Virginia section.
The Peters Mountain area in Monroe County, West Virginia, is a popular spot for rockhounding, but also to admire the many sandstone rock outcrops.
The National Forest is home to a wide range of minerals, including calcite, fluorite, manganese, clear and smoky crystals, psilomelane, chert, and even red silicified corals, all waiting to be discovered.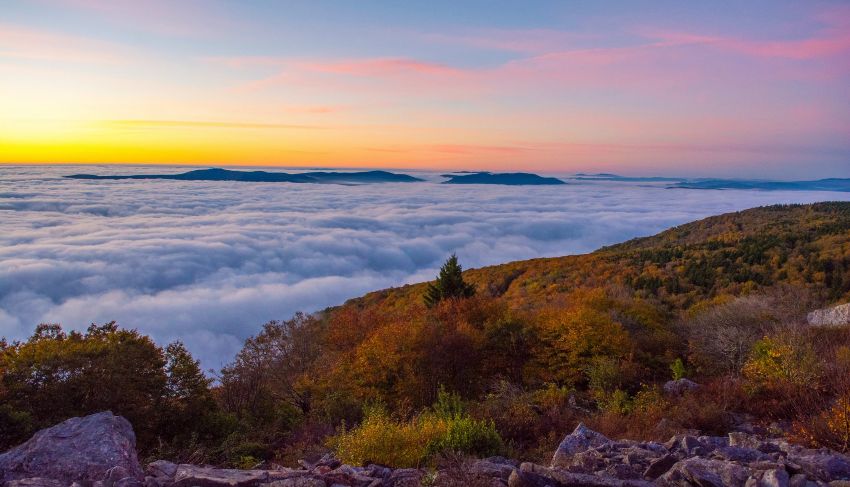 Located within the Spruce Knob–Seneca Rocks National Recreation Area, Spruce Mountain stands as the tallest ridge of the Allegheny Mountains and boasts West Virginia's highest peak, rising to an elevation of 4,863 feet above sea level.
If you're a gem enthusiast, this region offers fascinating geological formations that include Calcite, Dolomite, smoky Quartz crystals, and Travertine.
To fully experience the area's natural beauty and enjoy some rockhounding, you may want to explore the Whispering Spruce Trail, which offers panoramic views.
What's Next? Here's More Gem Mining in the States
If you loved gem mining in West Virginia, you might be interested in my guide on the best gem mining and rockhounding spots in Pennsylvania, Michigan, and Ohio.