If you're planning a museum visit soon and wondering whether to visit the natural history museum in New York vs the one in Washington, DC, you're in the right place.
A natural history museum exhibits collections of specimens of the natural world, including animals, plants, fungi, rocks, minerals, fossils, and other specimens.
Historically, this is more for the benefit of scientists studying and improving their understanding of the natural world. But today, natural history museums exist so that even the general public can appreciate the beauty and wonder of the natural world.
Two of the best natural history museums in the world are the American Museum of Natural History, New York City, New York and the National Museum of Natural History, Washington, DC.
Today, we dare to ask the question: which natural history museum should you visit: the one in New York vs the one in Washington, DC.
General Information
First things first: Here are some basic facts and information that you should know.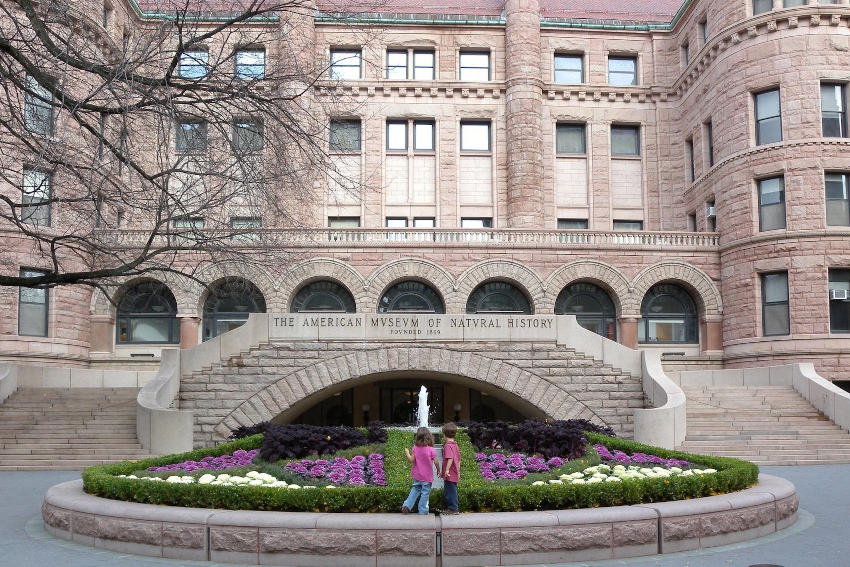 The American Museum of Natural History (AMNH) is the largest natural history museum in the world in terms of area occupied (more than 2 million square feet).
The entire museum takes up 4 city blocks and consists of 26 interconnected buildings, housing 45 permanent exhibitions with 33 million specimens.
This natural history museum is one of the most popular attractions in New York and is constantly crowded, but there are fewer people if you visit early in the day, on a weekday, and during the late winter to early spring seasons.
Getting to AMNH
The best way to get here is via the subway, specifically the B or C trains that stop at the 81st Street station that exits right into the museum.
If you're driving, there's a parking garage but hourly rates can be expensive; all-day parking can be more cost-effective if you're spending the day in the area.
Address: 200 Central Park West, New York, NY 10024 | 212-769-5100
Hours: Wed–Sun, 10am–5:30pm (closed Thanksgiving Day and Christmas Day)
Cost: $23 per head for adults; discounts available for seniors, students, and children 3 to 12; Free for children under 3 and members; pay-what-you-wish for residents of New York, New Jersey, and Connecticut; special exhibitions, IMAX movies, planetarium shows have additional charges.
Reservations: Required; visit their ticketing site or call 212-769-5270 to reserve a timeslot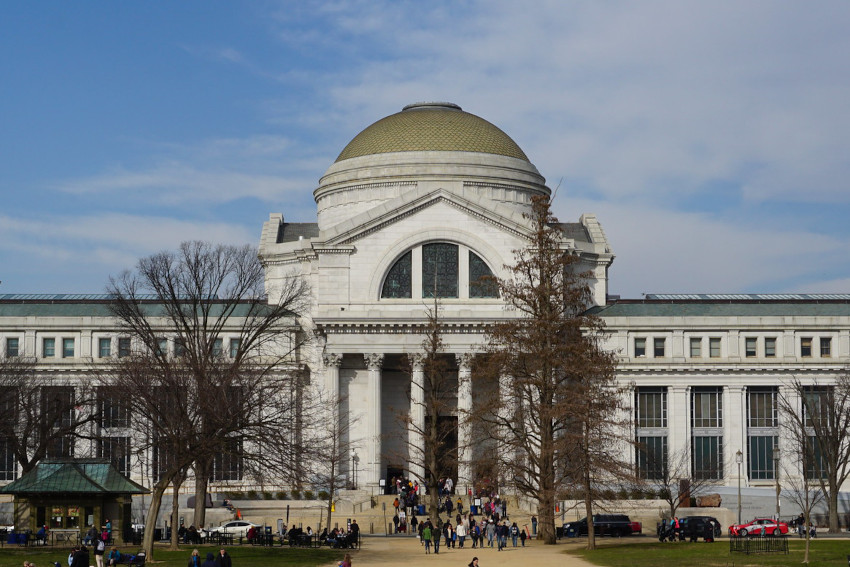 The Smithsonian National Museum of Natural History (NMNH) is the world's most visited natural history museum.
While it's not as huge as the AMNH (the NMNH has an overall area of 1.5 million square feet), it contains almost 5 times as many specimens, with over 145 million specimens. This is the largest natural history collection in the world.
The best time to visit this natural history museum to avoid crowds is during the shoulder season (early spring or early fall). Arrive early on a weekday to avoid them even more.
Getting to NMNH
The best way to get here is through the Metro; the closest stations are the Federal Triangle Station (Blue, Orange, Silver) and the Archives-Navy Memorial-Penn Quarter Station (Green, Yellow).
If you're driving, your best bet may be street parking or commercial parking lots a few blocks away from the National Mall.
Address: 10th St. & Constitution Ave. NW, Washington, DC 20560 | 202-633-1000
Hours: Mon–Sun, 10am–5:30pm (closed on Christmas Day)
Cost: Free; special exhibitions have additional charges
Reservations: Not Required
Natural History Museum New York vs Washington, DC: Exhibitions
Since the AMNH and NMNH are both natural history museums, they are bound to have similar specimens.
But of course, each museum has something unique to offer, and visitors flock to them wanting to see different exhibits.
That said, dinosaurs are really a big draw for natural history museum visitors, whether in New York or in Washington, DC.
Here are the most popular, must-visit exhibitions in each of these natural history museums.
American Museum of Natural History New York Exhibits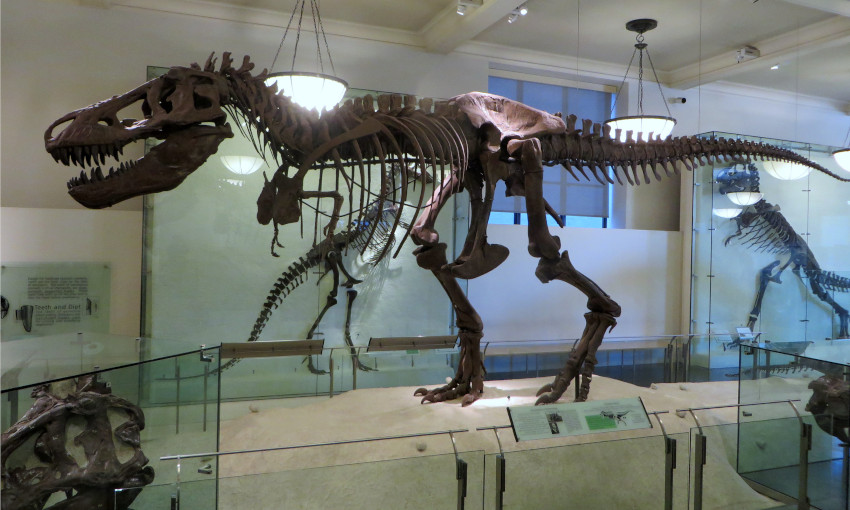 Hall of Saurischian Dinosaurs. The six Fossil Halls are the most popular exhibits in the AMNH, and of the six, the Saurischian Dinosaurs are the most popular, where the Tyrannosaurus rex and the Apatosaur fossils are mounted.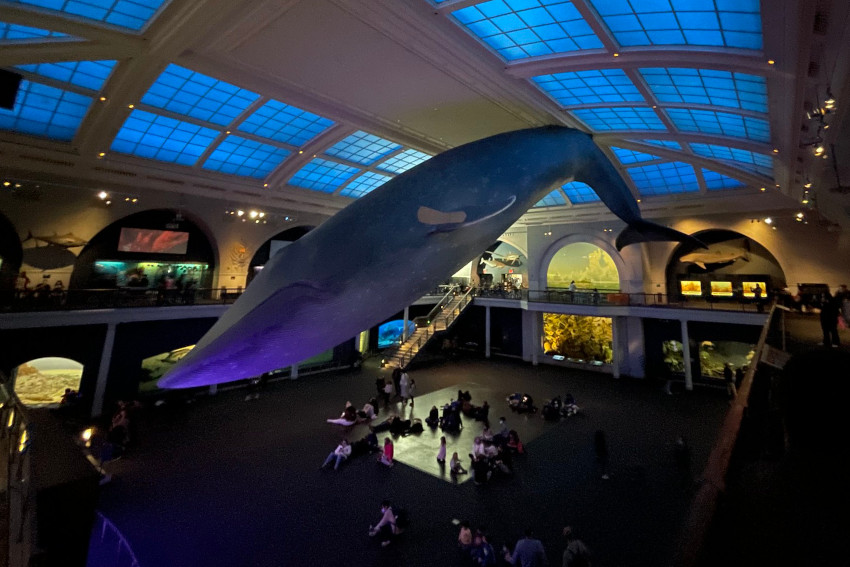 Milstein Family Hall of Ocean Life. Popular for its coral reef diorama and the massive, 94-foot-long blue whale replica.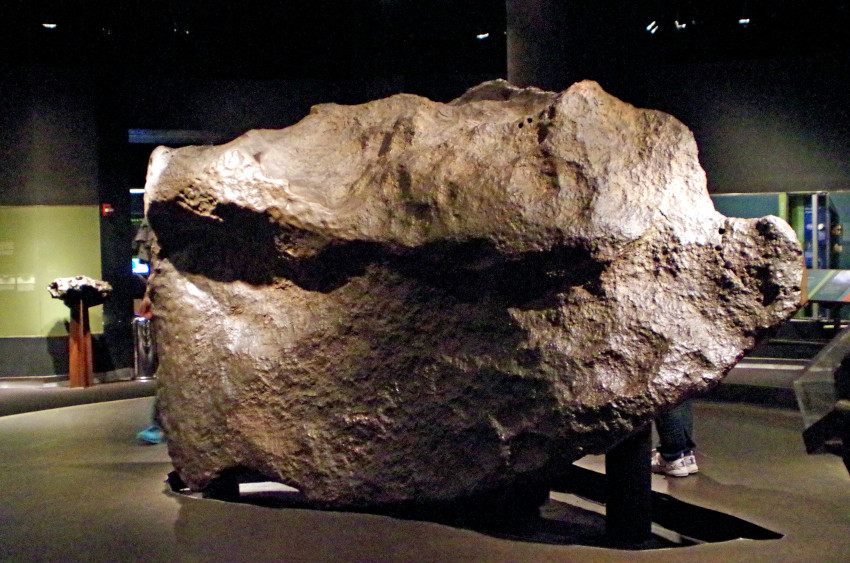 Ahnighito. Displayed in the Hall of Meteorites, Ahnighito is a portion of the Cape York Meteorite and is the largest meteorite on display in any museum in the world.
Rapa Nui Moai Cast. Rapa Nui, also known as Easter Island, is famous for its stone statues called moai found all over the island. The plaster cast on display in the Margaret Mead Hall of Pacific Peoples was made from a mold created on an expedition in the 1930s.
Hayden Planetarium. Located at the heart of the Rose Center for Earth and Space, the planetarium displays a hyperrealistic view of the planets, star clusters, nebulae, and galaxies. Tickets for shows here cost extra.
Smithsonian National Museum of Natural History Washington, DC Exhibits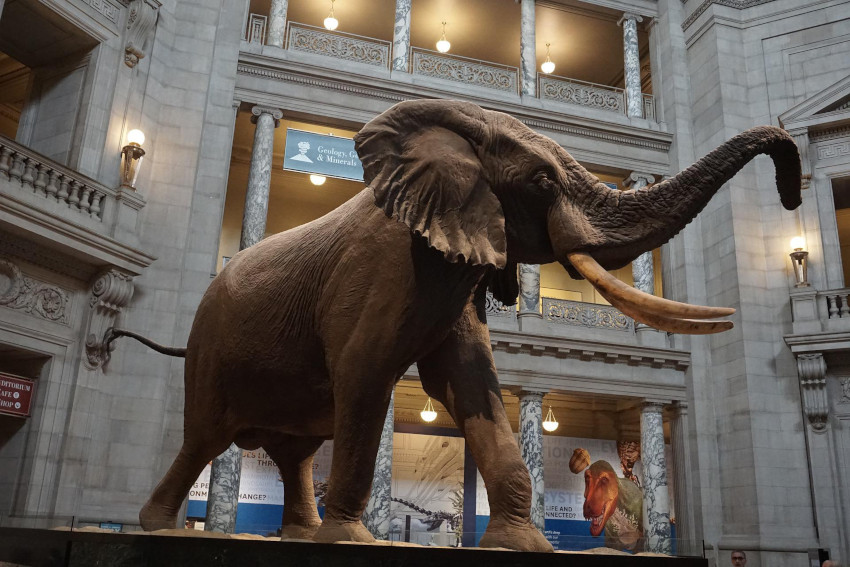 Henry the African Elephant. This icon in the museum's rotunda has been welcoming the museum's visitors since 1959.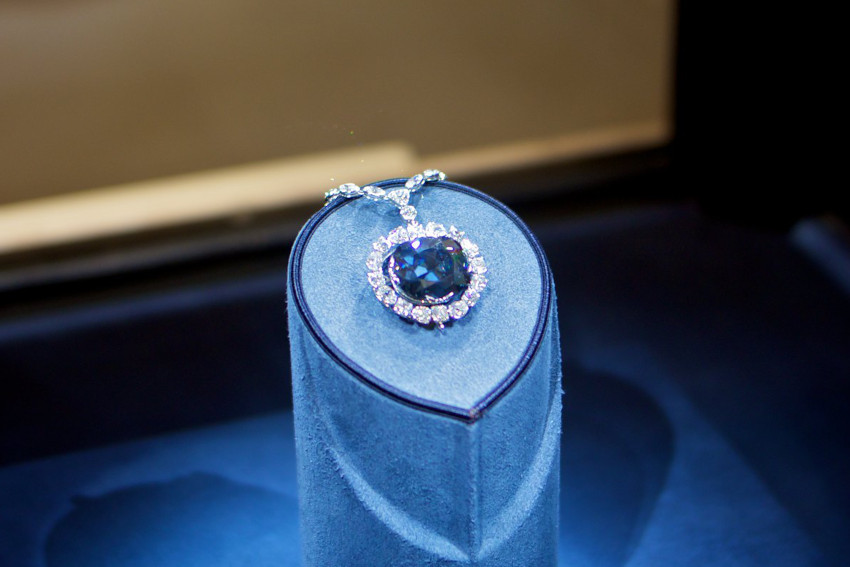 Hope Diamond. Found in the Janet Annenberg Hooker Hall of Geology, Gems, and Minerals, this supposedly cursed, 45-carat, deep blue diamond has been on display in this museum since 1958.
David H. Koch Hall of Fossils: Deep Time. Popular for its mounted Tyrannosaurus rex fossil.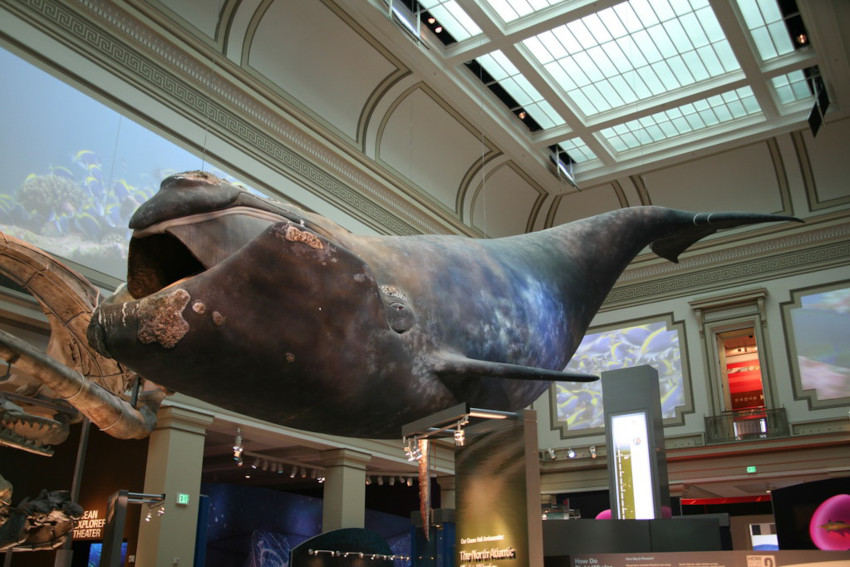 Sant Ocean Hall. The largest exhibit and another popular one. If AMNH has a blue whale replica, NMNH has Phoenix, a replica of a North Atlantic Right Whale.
Butterfly Pavilion. Stroll through a tropical oasis (yup, it's warm all year round) where butterflies freely flutter past. Stay still and one might land on your hand, or maybe your nose. Tickets cost extra.
Natural History Museum New York vs Washington, DC: Kid-Friendly Exhibits and Activities
In general, children who visit natural history museums head straight to the dinosaur and ocean life exhibits, and both exhibits in the AMNH and NMNH museums are impressive.
Both museums are mostly stroller-accessible as well, so small kids who get tired of walking can rest for a bit. Some areas are restricted, though, such as the planetarium in AMNH and the butterfly pavilion in NMNH.
Here are some of the other child- and family-friendly exhibits and activities from these natural history museums.
AMNH New York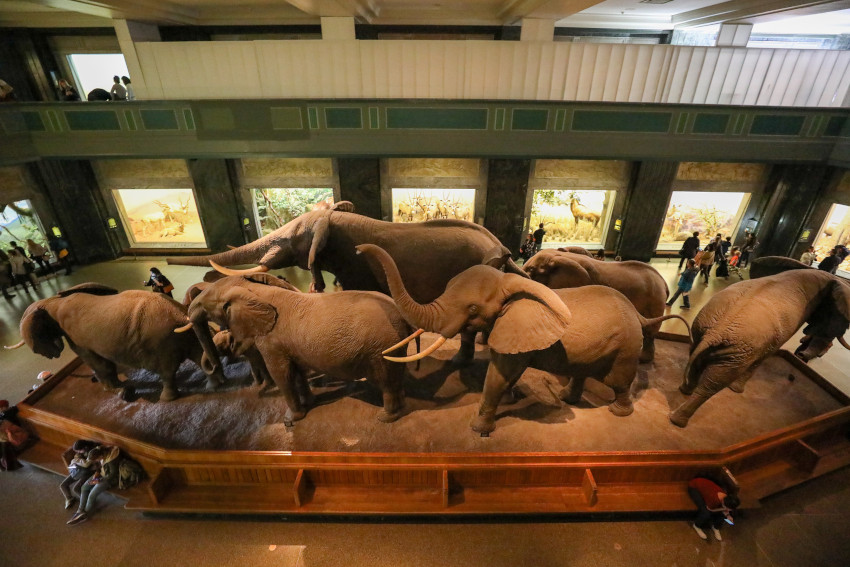 Aside from the dinosaur and ocean exhibits, kids will marvel at the platform of life-size elephants at the Akeley Hall of African Mammals.
If you're visiting in the summer and the kids have had enough walls, head to the Arthur Ross Terrace and let them play in the sprinklers.
Note: The following exhibits and activities are currently on hold due to the coronavirus pandemic.
The Discovery Room is filled with activities for kids of all ages to give them a hands-on experience in all of the fields of science that the museum covers.
There is also the Hall of Human Origins Educational Laboratory for middle- and high-school students.
In addition, they host Museum Sleepovers for children aged 6 to 13, accompanied by their parents or caregivers.
NMNH Washington, DC
The Hope Diamond in the Hall of Geology, Gems, and Minerals may not be very interesting to your little ones, but there are plenty of inexpensive yet captivating rocks, crystals, and minerals they can touch (look for the "Please Touch" sign first before touching, though!).
Note: The following exhibits and activities are currently on hold due to the coronavirus pandemic.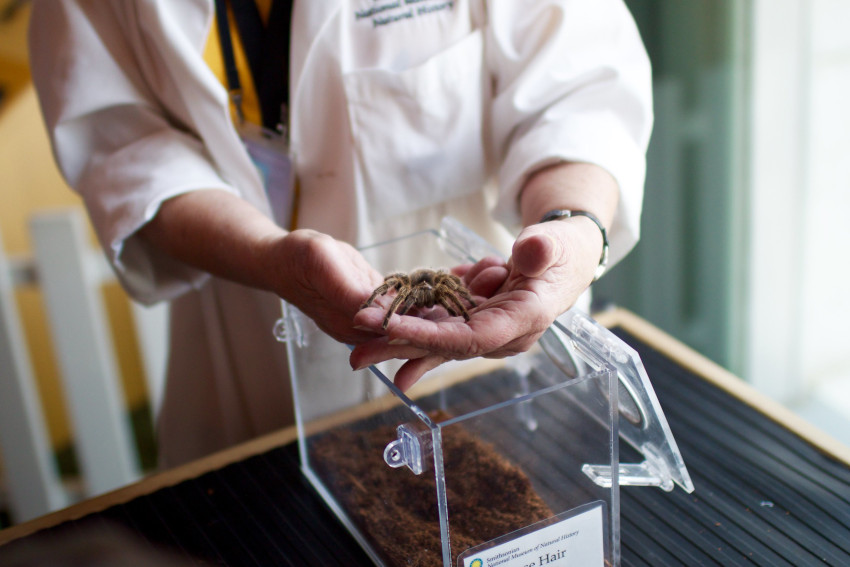 For kids who love creepy crawlies, tarantula feedings in the O. Orkin Insect Zoo are a real treat.
The NMNH also hosts Play Date at NMNH, which is a free, drop-in activity for young children (5 and younger) and their family and caregivers aiming to guide them through hands-on science activities.
The Q?rius Science Education Center is a state-of-the-art, do-it-yourself experimenting and learning space for kids of all ages featuring science-themed activities for younger kids, scientific equipment for the older ones, digital tools, over 6,000 specimens, and on-site experts.
Natural History Museum New York vs Washington, DC: Dining Options
Both museums allow water bottles and sealed food containers (e.g., unopened chip bags or cookie bags). However, both museums strictly prohibit eating in the halls.
AMNH New York
Dining onsite is currently limited to the Museum Food Court, but many visitors forgo this for one of the many restaurants along Columbus Avenue right across the museum.
Or for a truly New York experience, try eating from a hot dog stand on the Central Park side of the museum.
NMNH Washington, DC
There are two cafés right inside the museum. The Atrium Café is the larger of the two, with burgers and pasta. The Ocean Terrace Café, on the other hand, offers dishes with more grains and vegetables, plus a variety of desserts.
Natural History Museum New York vs Washington, DC: Hidden Gems
Yes, these natural history museums are two of the best dinosaur museums in the country and visitors often came to gawk at them, but you may miss seeing less well-known but no less extraordinary exhibitions.
Here are some of the hidden gems of these natural history museums.
AMNH
The Mignone Halls of Gems and Minerals is quite literally a hidden gem in the AMNH.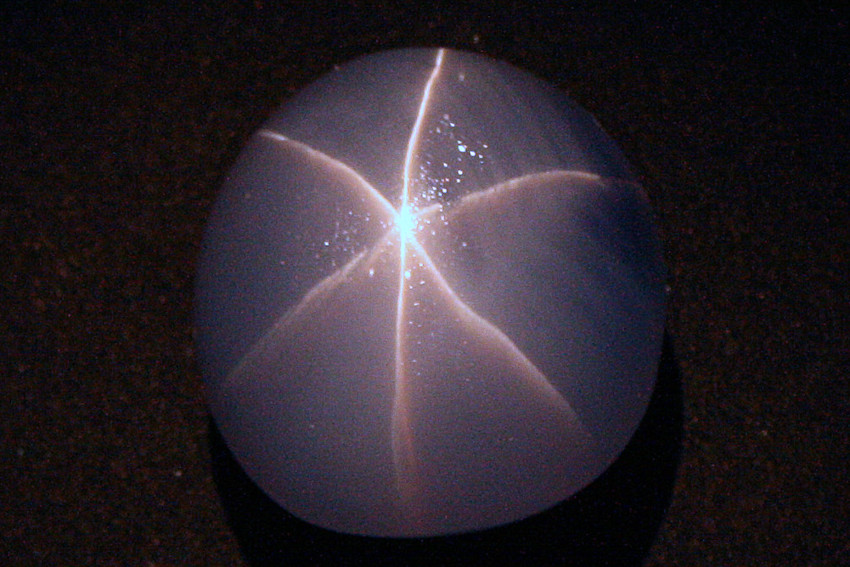 It contains some of the most significant gemstones, minerals, and jewelry in the world, featuring two giant amethyst geodes and the Hall of Gems featuring the once-stolen Star of India sapphire and the uncut Patricia Emerald.
NMNH
The African Voices exhibit is somewhat underrated, but this exhibition showing the diversity and global influence of African culture, told from their perspective, is a must-visit for everyone.
Listen to Afropop music and to the words of enslaved people, experience a Ghanaian marketplace, and walk through the History Pathway to see significant moments in African history.
Natural History Museum New York vs Washington, DC: Things To Do Nearby
Unless you've come to New York City or Washington, DC solely to visit their natural history museums (which I highly doubt), you'll want to know what else is there to do around the area and make the most out of your trip.
Here are the most interesting things to do near these museums.
AMNH
The AMNH is right beside Central Park where there are dozens of things to do.
The Upper West Side neighborhood in New York is perfect for a walking tour (that is, if you aren't tired yet).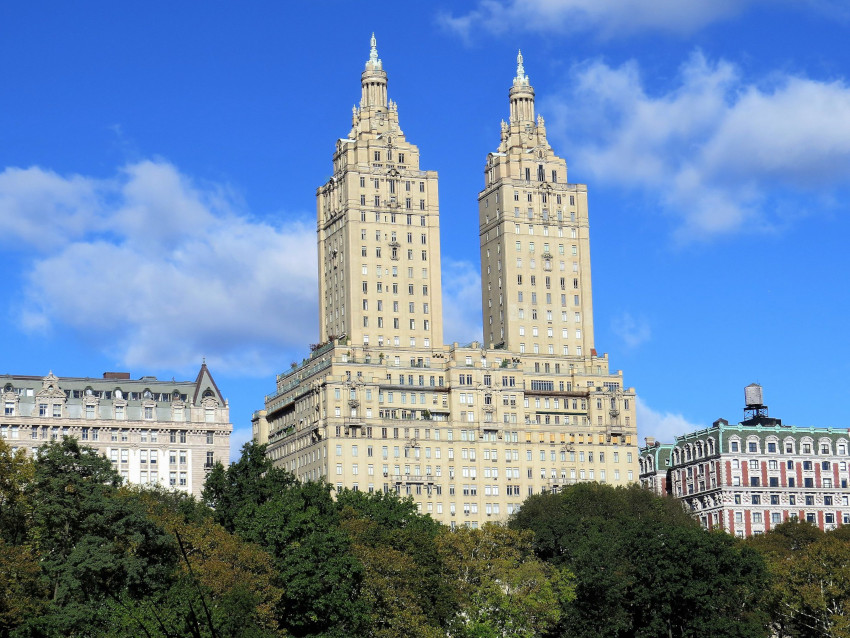 From brownstone-lined streets to architectural treasures like The Ansonia, historical landmarks like The San Remo, and a riverside park called, well, Riverside Park, there are plenty of things to see in this area.
If you haven't had your fill of museums, drop by New-York Historical Society or the Children's Museum Of Manhattan, both less than a mile away from AMNH.
NMNH
The NMNH is on the National Mall, which should be the first on your list of things to do in Washington, DC for the many free museums, art galleries, and memorials to explore.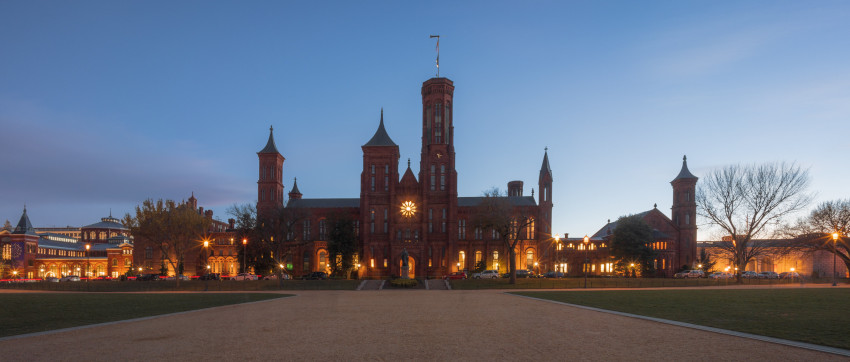 NMNH is flanked by the National Museum of American History and the National Gallery of Art–Sculpture Garden. Right across Madison Drive are the Smithsonian Castle, National Museum of Asian Art, and National Museum of African Art, while across Constitution Avenue are the National Archives Museum and the National Children's Museum.
Natural History Museum New York vs Washington, DC: Final Thoughts
If you can visit these two museums in your lifetime, I say visit them both.
But if not, here are my recommendations:
For families and travel groups with kids: The American Museum of Natural History in New York has more varied activities for kids.
For those on a budget: The National Museum of Natural History in Washington, DC is more budget-friendly with its free admission price and less expensive prices for special exhibitions.
Note as well that travel costs in New York (such as transportation/parking, food, accommodations, etc.) are more expensive than in Washington, DC.
For the museum geek: The Smithsonian Institution is like Geek Central, and its museum complex is a vast repository of knowledge. The NMNH is no exception.
Also, aside from the Smithsonian museums, Washington, DC has many more museums with a wider variety of themes and topics, all within walking distance of each other.
The bottom line is that there is no clear winner on which natural history museum to visit; both the AMNH and the NMNH are spectacular in their own ways and it depends entirely on what kind of experience you're looking for.