With summer behind us, it is time to start planning the ultimate winter holiday. So what about the ski resorts near Boise Idaho?
After all, to have a fantastic time during the coldest months, there is nothing quite like hitting the slopes.
In Idaho, there are plenty of ski resorts, gorgeous mountains, and winter sports destinations to choose from.
From thrilling ski runs to cozy lodges or luxury resorts, let me help you uncover the best options for skiing near Boise Idaho.
Luxury Resorts Near Boise Idaho to Splurge On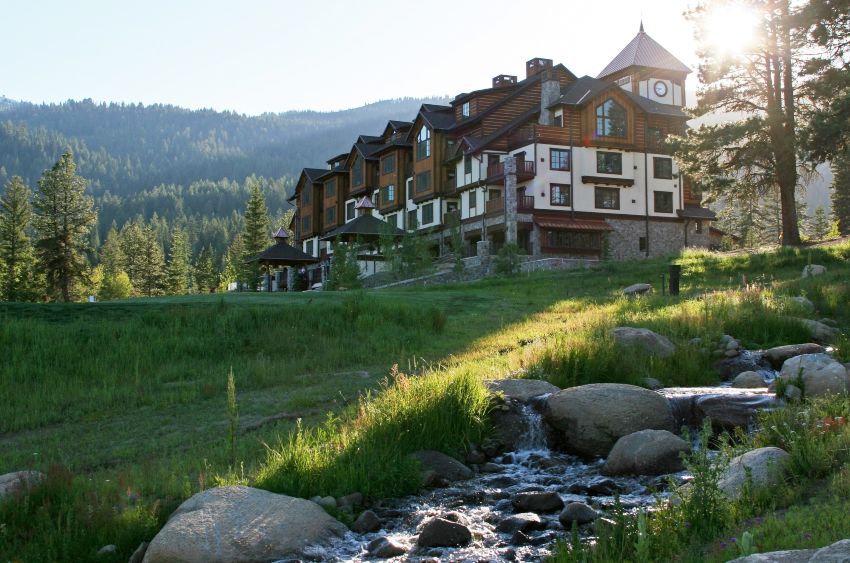 Equipped with everything you could need and run by friendly and helpful staff, Tamarack Mountain Resort is a great choice for your winter holiday.
The best thing about Tamarack Resort is the number of amenities, activities, and different services available within a stone's throw.
After a long day in the mountains, you can try spending some time at the resort's spa.
Nothing beats some pampering when you're tired from hitting the slopes, and the spa offers several treatments that are good for relaxing sore muscles, like the Wild Herbal Massage, Cupping Bodywork Therapy, or Hand and Foot Recovery treatment.
There are many activities scheduled every season, from ziplining to guided fishing, axe throwing, and even fat tire biking.
Choose your next adventure from the fall and winter resort's activities list.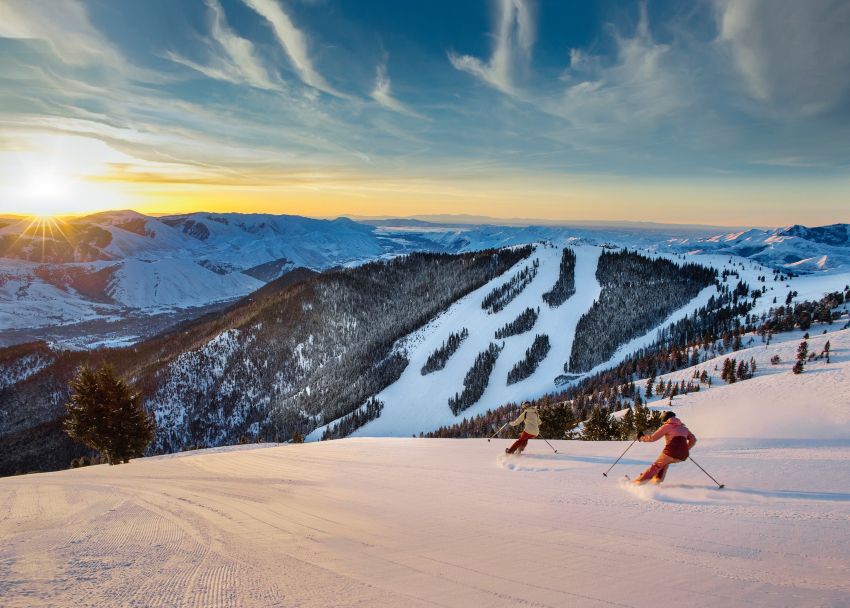 If old-school lodges and wonderful scenery are your favorite things, check out the Sun Valley Resort.
There are a few accommodation options available, but if you're looking for a room, the Sun Valley Lodge and Sun Valley Inn are your best choices.
The resort also offers the possibility to rent entire cottages, deluxe condos, and even townhouses, for those who love being comfortably "at home" even on holiday.
Many rooms at the resort come with balconies and a mountain view, and I don't know about you, but for me, the view is half of what I look for in a hotel room. Especially when I'm surrounded by such a magical winter landscape.
The rooms are cozy, well equipped, and spacious, perfect to store all of your cumbersome snow gear.
At the Sun Valley Resort, you'll also find all kinds of services and amenities like a private spa, an ice skating ring, golf courses, tennis courses, horseback riding, and much more.
The Best Ski Resorts near Boise Idaho for Beginners and Families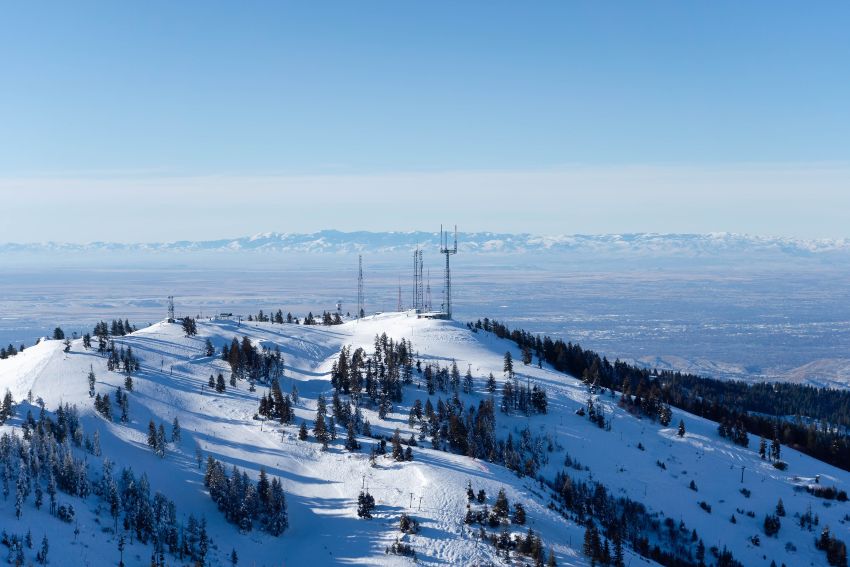 This ski recreational area just outside Boise Idaho is community-based and completely non-profit.
Bogus Basin includes a network of interconnected trails, reachable by car and two different ski lifts.
While alpine skiing is the most popular activity, on the trails you'll find so much more to do. From nordic skiing to tubing hill, snowboarding, hiking, or snowshoeing, you're in for a super fun winter season.
Apart from the classic winter sports, one can enjoy even more sophisticated activities in the recreational area, with events held regularly such as nature-immersed yoga, concerts in the mountains, yearly festivals, and other community-run activities.
Because there are so many easy and non-challenging slopes, this is a ski area perfect for intermediate skiers or complete beginners.
Also, if you don't know how to ski but you want to learn, at Bogus Basin you'll find classes offered daily in both alpine and nordic skiing.
For those who don't own the necessary equipment, there is a rental shop available, and repair services are also available.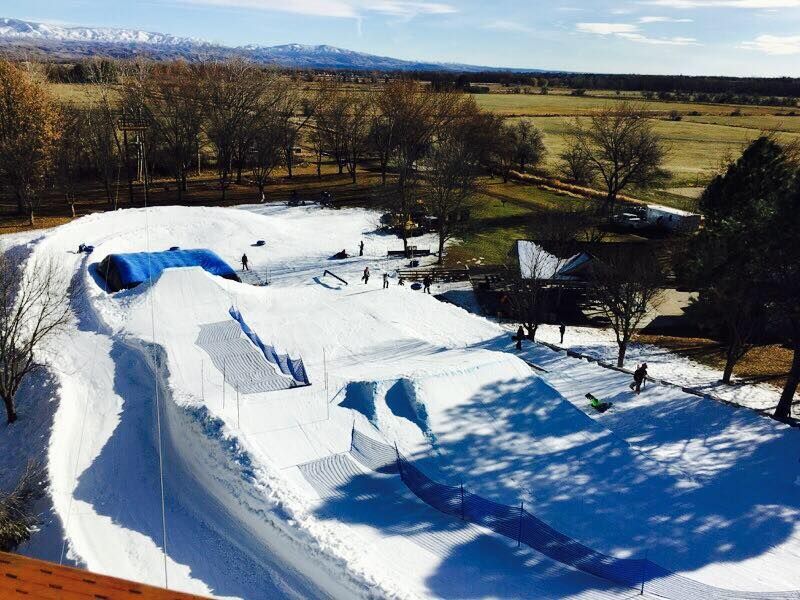 This beloved spot by local families with children is just the perfect holiday destination for the little ones to have a great time in the snow.
The preferred activity at Gateway Parks is by far sledding. You can rent comfortable and safe toboggans on the premises and spend the whole day on the various slopes.
The slopes at Gateway Parks are very gentle and child friendly, but still steep enough to be exciting.
During the holiday season, you can bring your children to meet Santa and Ms. Claus, and take a picture together for free.
The Gateway Parks are fun, accessible for children of different ages and abilities, and very affordable considering the available activities and quality of the amenities.
For the best day at Gateway Parks, I recommend spending the day on the slopes, sledding for hours, then heading for a cup of hot chocolate at the park's eatery.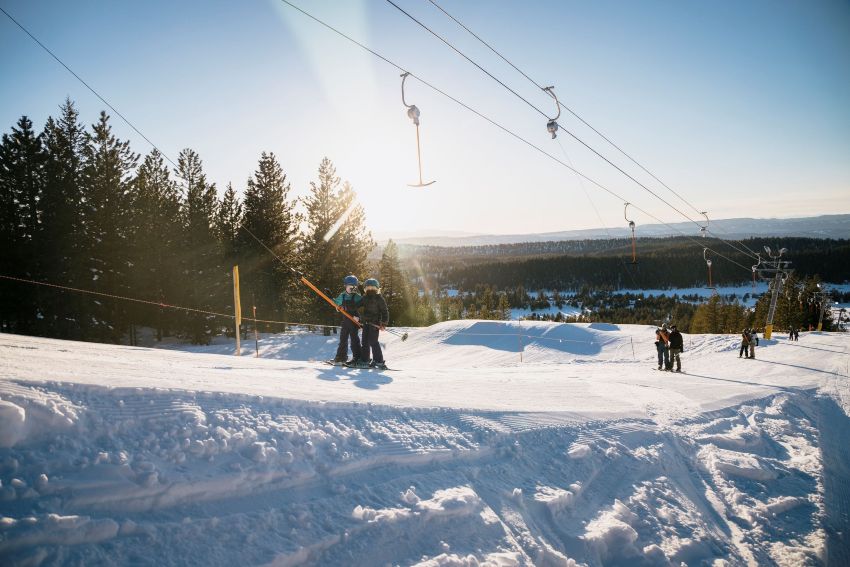 If you want to hit the slopes but you don't need anything fancy, this small, no-frills ski area is the place for you.
At Little Ski Hill Area you'll find a few entry-level slopes, and one ski lift available to reach the peak.
There are ski teachers available for those who want to learn, and the beginner-friendly nature of the runs makes it even easier for newcomers to get into the game.
There is a lodge to have a hot drink or grab lunch, but don't expect much other than the basics (if you're ok fueling up on french fries and pizza, you're good to go).
Looking for something truly special? Check out Little Ski Hill's Night Sking activity.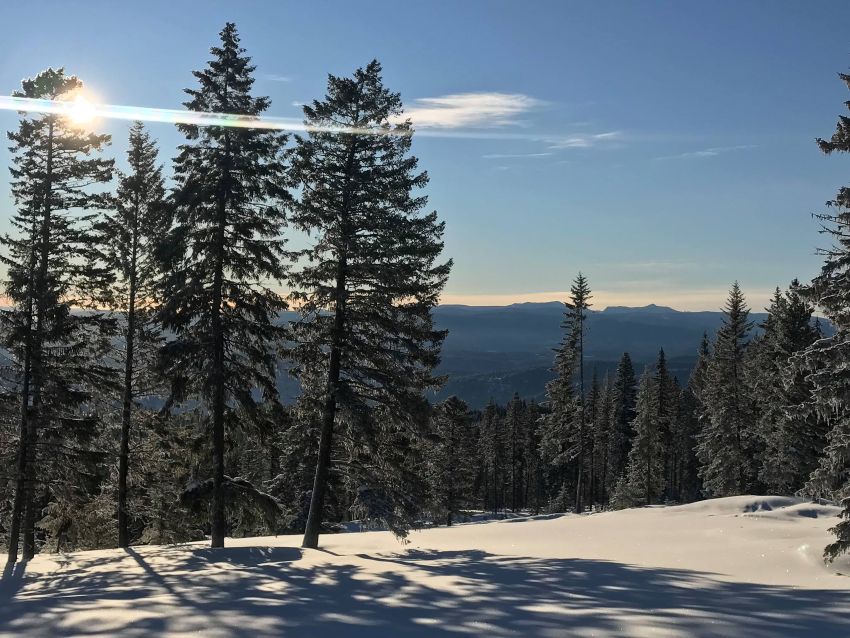 Boasting one of the best tubing hills in Idaho, Snowhaven may be small but can be a lot of fun.
Snowhaven is perfect for families with children who want to enjoy a day sledding or tubing, peacefully playing in the snow.
The tube is by far the biggest attraction, and not without reason. The vertical drop is 150 feet long, and you can go over and over again using the lift.
The sledding hill at Snowhaven is great for beginners to learn, and fall, safely. The resort also offers ski lessons at affordable rates.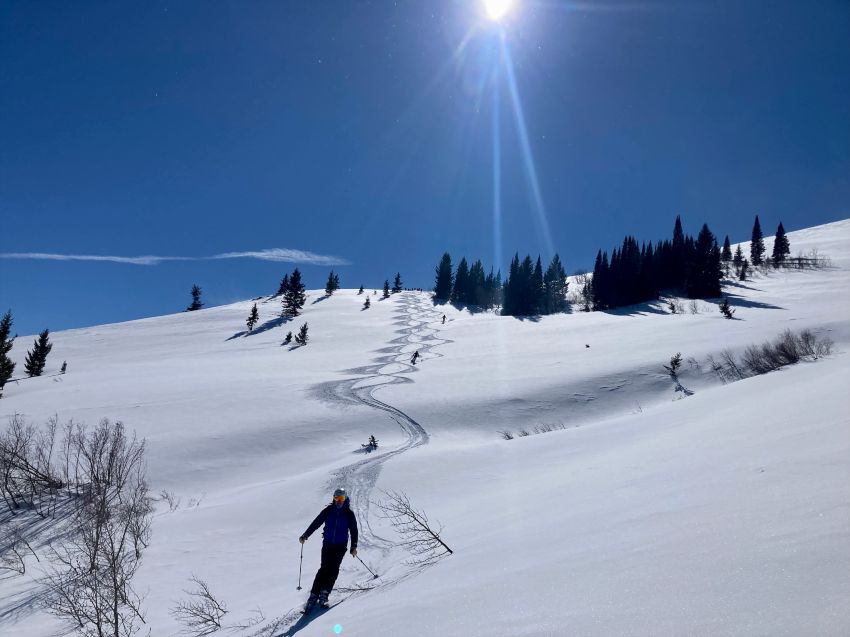 Soldier Mountain has the best ski area around Boise Idaho for price per value. Finally, a ski resort that doesn't cost an arm and a leg.
Skiing here is affordable (half the price compared to other mountains in Idaho) and fun, as the slopes are well groomed and rarely crowded.
Soldier Mountain is not a touristic place yet, so I'd pay a visit to this well-kept secret location before it's too late.
This ski area has such a small-town vibe you'll immediately feel at home even as a tourist.
I would recommend Soldier Mountain to anyone regardless of their ski abilities as you'll find slopes suitable for any level.
The Best Ski destinations near Boise Idaho for Skilled Skiers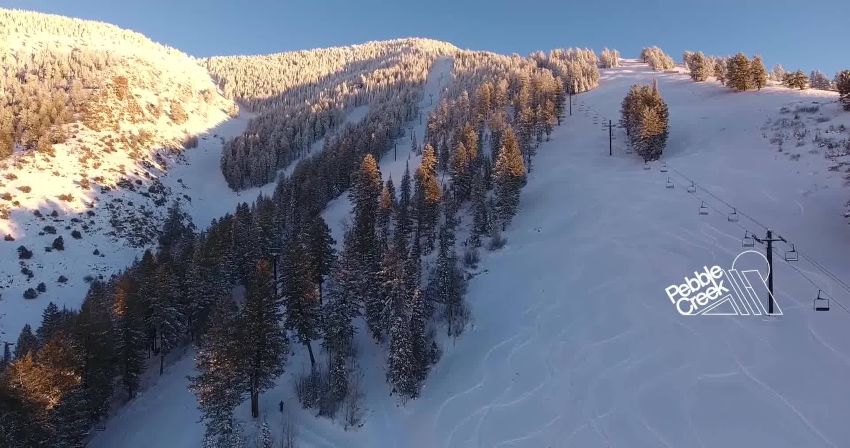 Perfect for expert, thrill seeker skiers, the "hidden gem" Pebble Creek Ski Area offers many advanced slopes suitable for alpine skiing and snowboarding.
The trails and slopes are well groomed and offer a diversity of terrains. There are two ski lifts available to reach the peaks, and they are highly panoramic.
While the Pebble Creek Ski Area is relatively small, it has a lot of elevation and counts so many slopes you'll hardly get a moment to catch a breath.
This is an area most fit for frequent skiers as even the slopes that are rated as beginner-friendly can be pretty steep.
If you love to treat yourself during the holiday, and you're looking for accommodation near Pebble Creek Ski Area, check out the luxury lodges at Lava Hot Springs, the rooms at Harkness Hotel, or the fancy Airbnb listing Pebble Creek Paradise.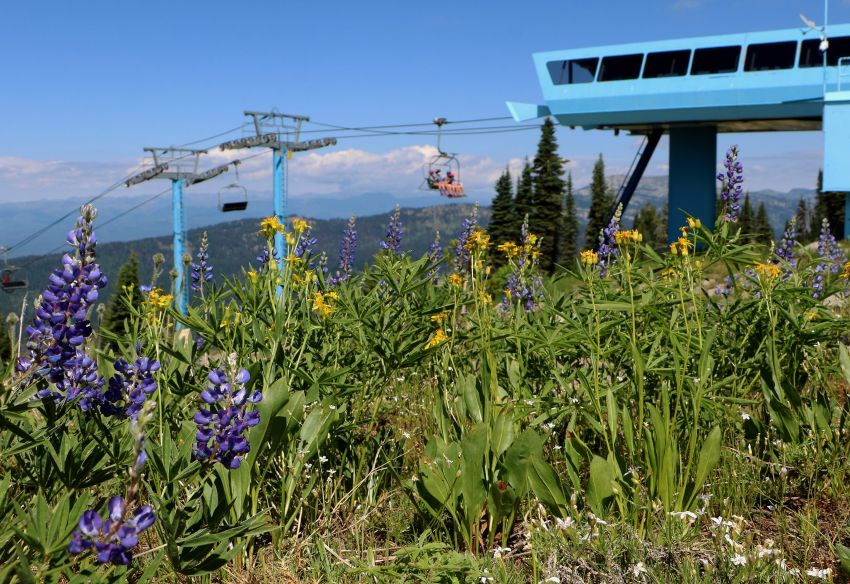 Brundage Mountain is another great option for some epic winter sports time surrounded by nature.
At Brundage Mountain, you're truly in the thick of the action, with plenty of challenging slopes and available thrilling activities like mountain biking, guided snowmobile tours, and snowcat adventures.
Lessons are available for all main winter sports, and you can rent just about anything (ski, snow equipment, snowshoes, and even mountain bikes) at the resort's rental shop.
The resort is immersed in a stunning mountain environment. Take advantage of it and enjoy one of the scenic chairlift rides, or go for a panoramic hike on the Lakeview Trail.
This resort doesn't offer luxury lodging, however, it does include campgrounds especially suited for RV camping. You can book your campsite at Creekside RV Park & Campground.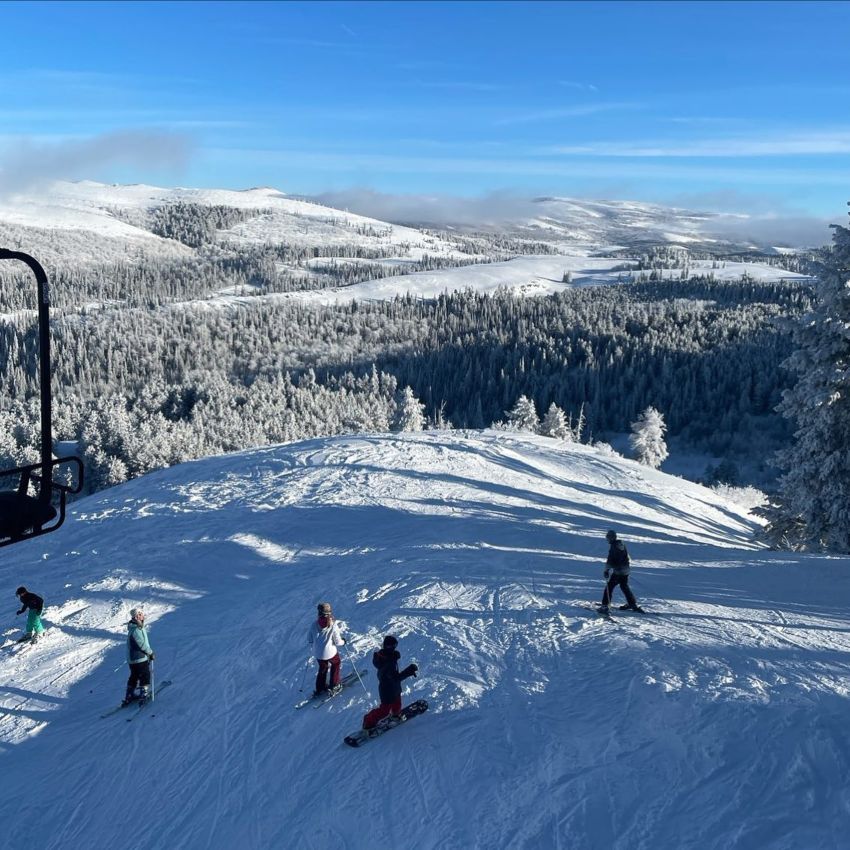 The atmosphere of Magic Mountain is often described by visitors as…magical. Maybe because the slopes are surrounded by evergreens, giving that winter-wonderland feel.
With plenty of steep slopes and a few gentle hills, at Magic Mountain Resort you truly get the best of both worlds.
The more skilled skiers will find a challenge in the more difficult slopes like the Witch, Tricky, Abracadabra, and more (there are 9 black-level slopes in total, so plenty to go around).
The Magic Carpet slope is perfect for beginners to practice in complete safety, and for children to enjoy some sledding.
There are in total more than 20 runs and 3 operating chairlifts, making it easy for big crowds to scatter. The result? Slopes are never clogged at Magic Mountain.
Unique Holiday Destinations in Idaho you may not know about
We've talked about skiing in Idaho, but what about exploring the stunning lakes scattered across the state? If you're looking for somewhere to decompress after a hectic weekend on the slopes, visit the best 10 hot springs near Boise.