Nashville is the capital city of Tennessee and one of the oldest in the country, with more than 200 years of history. As a first-timer, your plans are going to be packed if you plan to spend 3 days in Nashville.
Nashville has been long known as the center of country music, gaining it the moniker "Music City."
But it's not just music that drives people here. The fun, vibrant, creative spirit of the music scene bleeds into all other aspects of Nashville: in its street art, architecture, fashion, cuisine, and enterprise.
Interest in Nashville has increased in the last few years, resulting in a greater number of tourists, increased entrepreneurship in many parts of the city, and even revived neighborhoods.
In this article, I give a solid itinerary for a first-timer with only 3 days in Nashville. Get your walking shoes on!
Day 1: Music Sites
Nashville is called Music City for a reason, and exploring all the music-related attractions on the first day makes perfect sense.
Going to these music-related places takes you to the Downtown and South Broadway (SoBro) neighborhoods of Nashville.
Downtown Nashville is where government and business converge with the flashing lights of the many "honky tonks" that line Broadway, earning Nashville the other nickname "Nashvegas."
SoBro is literally south of downtown Nashville and is home to newer structures—the convention center, music venues, hotels, restaurants, and bars.
Nashville Music Garden
Start your day in this park, a unique tribute to Nashville-based and Nashville-connected musicians of all genres, with flowers named for songs and singers.
Walk over to the Music City Walk of Fame and look at all the artists who've made significant contributions to Nashville's musical heritage and to the global music scene.
Time to spend: 1 hour
Country Music Hall Of Fame And Museum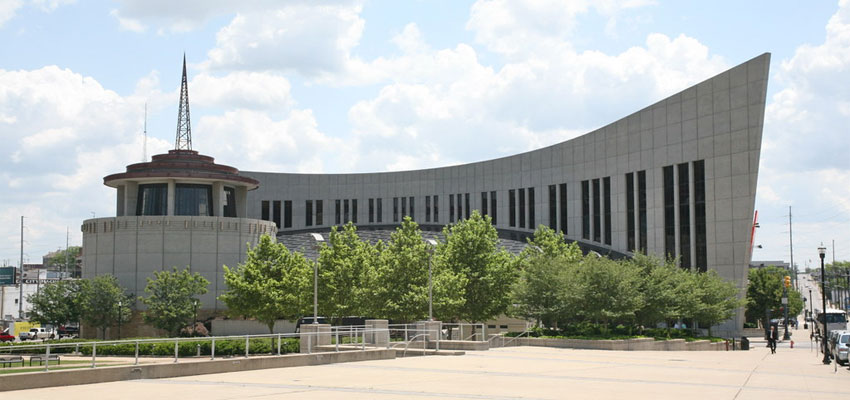 This museum maintains and preserves more than 2.5 million priceless artifacts, including countless recordings and photographs, numerous stage costumes, musical instruments, automobiles, and more.
Learn about country music, its evolving history, traditions, and enduring beauty and cultural importance.
Time to spend: 1.5-2 hours
The Johnny Cash Museum
This museum was built to honor the life and music of country superstar Johnny Cash.
It features the world's largest and most comprehensive collection of Johnny Cash memorabilia and is currently ranked the number one music museum in the world by Forbes, Condé Nast Traveler, and National Geographic Traveler.
You can also have lunch in Johnny Cash's Kitchen & Saloon next door.
Time to spend: 45 minutes in the museum; more if you're dining here
Ryman Auditorium
The Ryman Auditorium is famous as the site of the Grand Ole Opry for more than 30 years, but it's so much more than that.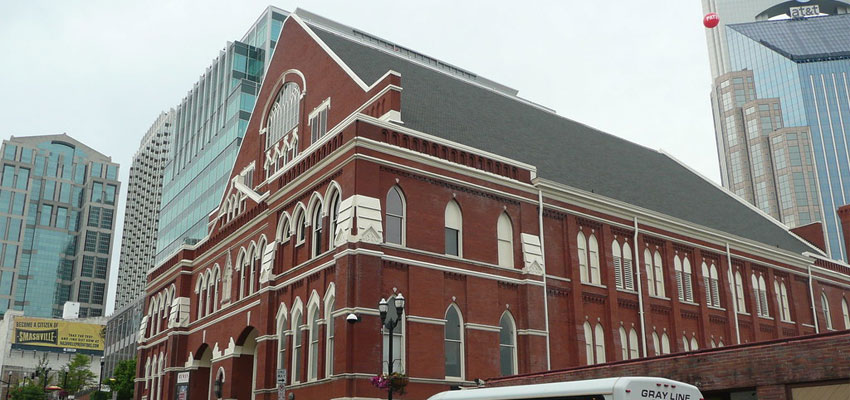 The story of its rise, fall, and eventual resurgence is iconic and inspiring.
Take a self-guided or guided backstage tour on this historic auditorium, and have a picture taken of you standing on the celebrated stage.
Time to spend: 1 hour 30 minutes
Musicians Hall of Fame and Museum
This museum honors all musicians regardless of genre or instrument, and the inductees are nominated by current members of the American Federation of Musicians and other industry professionals.
It also features the Grammy Museum Gallery®, which shows the history of the Grammys and offers interactive exhibits for singing, recording, and Djing.
Time to spend: 1 hour 30 minutes
Places to eat in the area
All this walking around, and you're sure to get hungry. Here are some of the best places to eat in this area.
In the afternoon, you can either take a drive out to the Grand Ole Opry or go on a pub crawl on the Honky Tonk Highway and watch a show on Day 2 instead, after an afternoon in East Nashville.
The Grand Ole Opry
No visit to Nashville, three days or otherwise, would ever be complete without attending a show at the legendary Grand Ole Opry.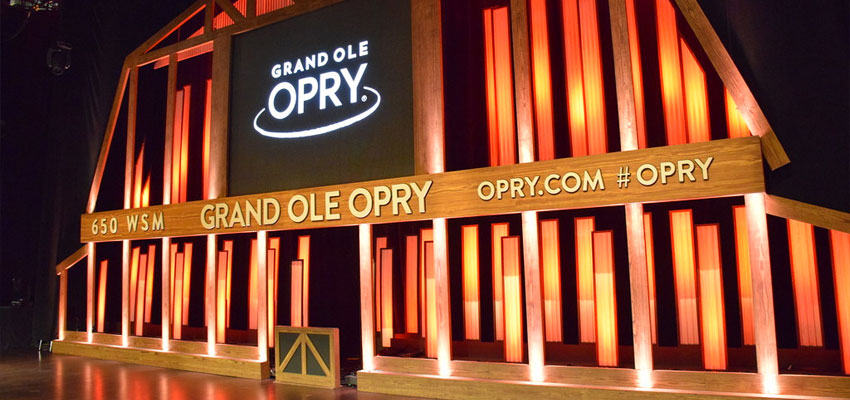 The radio show is still being broadcast every Tuesday, Friday, and Saturday, featuring live performances by some of the biggest stars of the country music genre.
Check out the schedule of performances and book your tickets in advance. You can also sign up for a daytime tour, a post-show backstage tour, or a VIP tour of the theater.
Time to spend: 2 to 3 hours, depending on the show and backstage tour
Honky Tonk Highway
If you didn't already know, a honky-tonk is an establishment that contains at least one stage for a band, cold beverages, and a party that lasts all day, every day.
Honky Tonk Highway is a row of honky-tonks on Lower Broadway pumping live music on the stage all the way to the street from 10 AM to 3 AM.
You'll never know who's playing on stage at any given day or hour; the band you're watching now could be the next big thing tomorrow.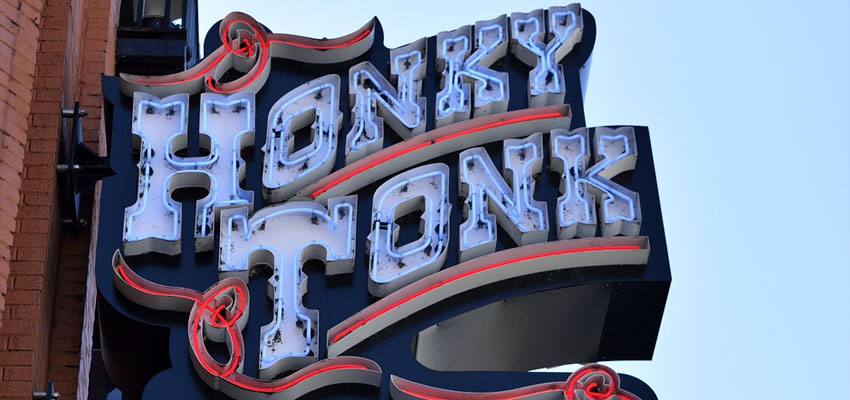 Best of all, there's no cover charge, so you can go to as many places as you can and there's more money for you to tip the bands that you like. In fact, a few tour companies offer pub crawls.
If you plan to do this all night, make sure you aren't drunk at the very first bar you stop at. Learn to pace yourself so you can enjoy the night without passing out.
Time to spend: Entirely up to you
Day 2: Germantown and East Nashville
On your second day of your 3 days in Nashville, tour the historic, eccentric neighborhoods of Germantown and East Nashville.
Bicentennial Capitol Mall State Park
Start your day by hanging out in this park right in the middle of a busy city.
Stroll around the entire park, and check out all of the monuments and plaques that tell the story of Tennessee from past to present.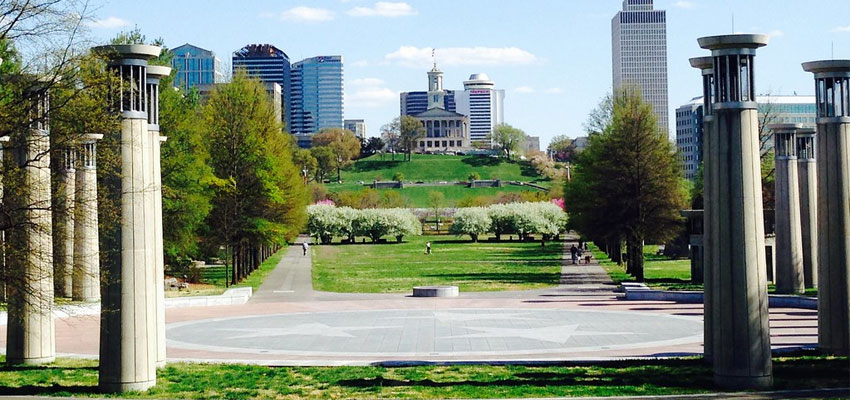 This is also a good spot to get a glimpse of Capitol Hill.
Time to spend: 1 hour 30 minutes
Nashville Farmer's Market
When you've taken in the sights in the Bicentennial Park, head on over to the farmer's market and shop around for local and handmade items, aside from the usual fruits and vegetables.
There are plenty of places to grab some grub, too, so make sure you sample and nibble on all the unique dishes and classic Southern fare that they have to offer.
Time to spend: 1 hour 30 minutes
Germantown
Germantown is a historic district and one of the oldest suburbs in Nashville, which was almost on the verge of dilapidation before it experienced a resurgence in the last decade.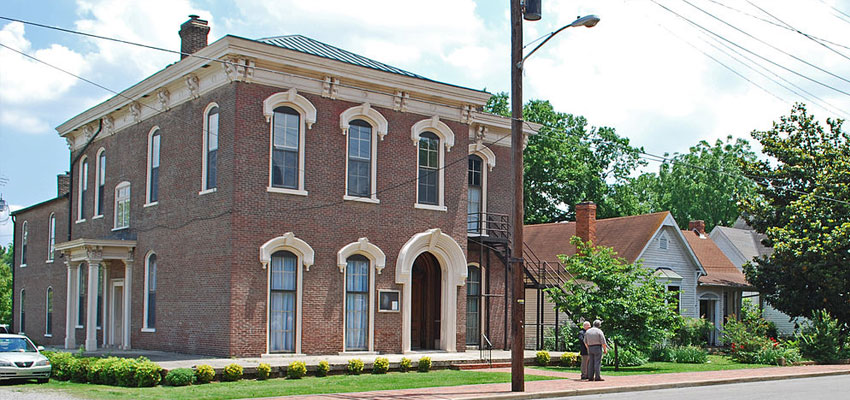 Today, this National Historic Site is a combination of old-world architecture and history with the new and still-growing foodie scene, local shops, and scenic sites.
Stroll around in this neighborhood and soak up the history and architecture before grabbing some lunch at Germantown Café and coffee at Steadfast Coffee or in one of the many hip restaurants and coffee shops here.
Time to spend: 1 hour 30 minutes
After you've explored and eaten quite a bit, you can drive across the Cumberland River to East Nashville.
East Nashville
East Nashville is one of the most eccentric and liberal neighborhoods in Nashville, where artists, musicians, and young, hip adults and small families are drawn.
This is another area that went through a revitalization over the past decade and is now internationally famous as a foodie mecca.
There's even an East Nashville Food Tour called Walk Eat Nashville that takes you to 5 savory stops and 5 sweet ones in East Nashville while on a walking tour of East Nashville.
Time to spend: 3 hours, if walking with a group tour
If you're not going on this tour, you can always go on your own way, walking around the neighborhood and taking pictures at the various murals and street art you'll encounter.
Other recommended restaurants include Pepperfire Hot Chicken, High Garden Tea.
Time to spend: 2 to 3 hours
When the sun sets on Day 2, you might want to watch a show in the Grand Ole Opry if you missed that on Day 1, or continue your walking tour and restaurant in East Nashville.
Here are some of the best places to eat and have a cocktail or two in East Nashville:
Day 3: Hip, Trendy Neighborhoods
As I've mentioned, Nashville has experienced an influx of young, creative artists, musicians, and entrepreneurs, and this shows in the transformation of the neighborhoods outside of downtown Nashville.
On your third day of 3 days in Nashville, walk up and down on the streets of these neighborhoods to experience the youthful energy and creative vibe up close juxtaposed on historic buildings and infrastructure.
First, make your way to the West End, which is in close proximity to Vanderbilt University. Plenty of college students and faculty members live, study, and let loose in this area, which explains the many late-night coffee shops and rock and roll places up in Elliston Place.
Centennial Park
Start your day in yet another park.
Centennial Park offers a lovely respite from the hustle and bustle of urban life while offering up a piece of Tennessee history.
The park's original entrance features a portion of the prow from the USS Tennessee, which fought in the Spanish-American War. Memorabilia from other wars are scattered throughout the park.
Pay attention to the signs explaining the history of the park, and scan QR codes on various trees to get musical surprises (you're still in Music City, after all).
The park also includes a sunken garden for quiet meditation, as well as a one-mile-long trail around Lake Watauga, a man-made pond with water fountains and ducks.
Time to spend: 1 hour 30 minutes
The Parthenon
Nashville may be known as Music City and Nashvegas, but another nickname it has is the Athens of the South because it was the first Southern city to establish a public school system, plus a number of higher education institutions were founded soon after, not to mention its huge art scene.
Perhaps in honor of this nickname, a full-size replica of the Parthenon was built as part of the Centennial Exposition.
It was only supposed to be temporary, but because it became popular, a permanent structure replaced it in 1920.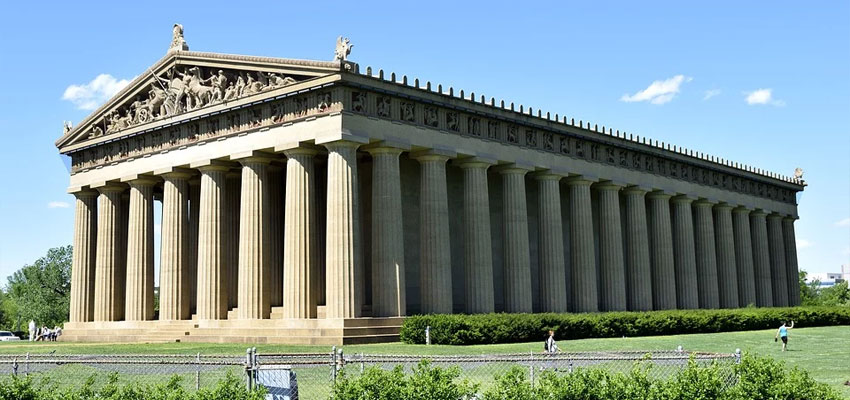 You can tour the art museum and gaze in awe at the 42-foot statue of Athena, also an exact replica of the one in Athens.
Time to spend: 1 hour 30 minutes
Once you've soaked in the majesty of The Parthenon, you can walk around the neighborhood and explore the restaurants and cafés.
Here are some of the best places to have lunch on the West End:
Time to spend: 3 hours if including lunch
From West End, you can either head southeast or northwest to explore other up-and-coming neighborhoods.
Route A (Southeast): Belmont/Hillsboro Village, 12 South, and 8th Ave/Melrose
Between Vanderbilt University and Belmont University is Hillsboro Village, with hip, affordable restaurants and unique shops for clothing, gifts, and books mingled with historic homes and small music studios.
Here are some of the best places to eat in Hillsboro Village.
Time to spend: 1 hour 30 minutes
Make your way further southeast to get to 12 South, which is a half-mile stretch along 12th Ave South dotted with unique Nashville clothing and accessory boutiques, as well as the famous "I Believe In Nashville" mural.
The neighborhood attracts young families from all over because of its bungalow-style houses, a lively yet controlled vibe, and Sevier Park.
Here are some of the boutiques you can browse and shop at.
And here are the neighborhood restaurants and cafés you shouldn't miss.
Time to spend: 1 hour 30 minutes
When night falls, 8th Ave/Melrose to the east is the perfect place for you to unwind. During the day, you can browse the many antique shops in the area, but at night, the streets come alive with bars and pubs serving craft beers, cocktails, and live music.
Here are some of the best places to have cocktails and unwind after a long day on the streets.
Time to spend: Entirely up to you
Route 2 (Northwest): Midtown, The Gulch, and 8th Ave/Melrose
If you opted to go northwest from the West End, you'll end up in Midtown, in the middle of Downtown, West End, The Gulch, and Music Row.
It's known for its bar scene that isn't as rowdy as Honky Tonk Highway but can still pack a punch. During the day, you can find plenty of restaurants to sample great local and global dishes.
Here are some of the best places to eat in Midtown Nashville.
Time to spend: 1 hour 30 minutes
Move further north to The Gulch, a once-abandoned industrial area that has recently been revitalized. This walkable city is home to diverse culinary offerings from traditional Southern fare to ramen, as well as shops, breweries, and live music venues.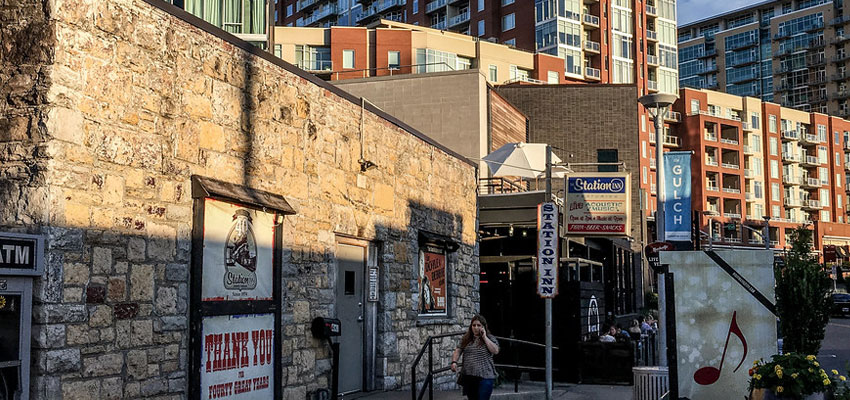 You'll find street art in almost any neighborhood in Nashville, but the WhatLiftsYou mural on 11th Avenue is probably the most popular on Instagram.
Here are some of the best restaurants in The Gulch.
Time to spend: 1 hour 30 minutes
When the night comes, you can either head on back to Midtown or to 8th Ave/Melrose for cocktails and bar-hopping.
Time to spend: Entirely up to you
Tips For An Enjoyable 3 Days in Nashville
Here are some tips for you to enjoy your 3 days in Nashville.
If you're using Airbnb or Vrbo to book a place to stay, there are plenty of low-cost options in Donelson that are near the airport, or if you want to be near the action, you can opt to stay in the Midtown or West End neighborhoods, so you're never more than walking distance away.
Almost all the neighborhoods in Nashville are walkable, but when going from one neighborhood to the next, you'll need to have a car. Uber and Lyft are available in Nashville, but it's way more convenient to rent a car to drive around Nashville.
Must-try Nashville dishes include Nashville hot chicken, meat and three, Southern barbecue, scrapple, biscuits and gravy, fried pickles, mac and cheese, and banana pudding. Keep an eye out for these dishes whenever you're in a Southern restaurant.
Refer to this list of the best places to eat in Nashville, which is sorted into neighborhoods so you can easily click which neighborhood you're currently on.
Almost every neighborhood features murals; make it a game to look for the most photogenic one.
Be polite to everyone. Say "hello" and reply "hello" if someone greets you.
Check the weather before you go; Nashville is hot in the summer and can be cold and snowy in the winter months.
Get more information about Nashville, especially upcoming events, festivals, and celebrations from the following resources:
City Of Nashville
Visit Nashville
Official Guide to Nashville
Want to visit other southern states? Check out our posts on The Best Things to Do in Alabama and Kentucky Bourbon Trail.
Spend 3 Days in Nashville!
Spending just 3 days in Nashville may not be enough time to see it all but hopefully, this itinerary helps you make the most of your three-day getaway. Did I miss a first-timer must-see or must-do?
Tell us in the comments!