Asheville has an incredibly old beer brewing scene, starting in the early 1890s.
While the area's fledgling brewing community took a big knock during the prohibition years, things quickly took off again, and now there's a flourishing brewery market with almost 40 breweries in the town limits.
The locals here take beer and cider brewing so seriously, there's even a brewers guild called the Asheville Brewers Alliance and North Carolina Brewers Guild.
Even if you're only spending one day in Asheville, I'd recommend you go sample some brewskies in at least one of these incredible breweries.
Whether you love an IPA or want to test out something sour and funky, there are all sorts of new and interesting beers to try in each of these 6 amazing breweries in Asheville.
The Best Breweries in Asheville
Asheville's breweries may have a rich history in beer brewing, but that doesn't mean they're stuck in their ways.
There's some fierce (but friendly) competition here to constantly innovate with new and interesting drinks across every beer category, including ales, lagers, porch pounders, stouts (and everything in-between).
Voted "Beer City, USA" for its incredible beer scene a few years ago, Asheville's many unique breweries are sure to impress – whether you're a hops aficionado or a casual beer enjoyed.
Many of the breweries here are also centrally located, so you can easily walk off some of that yeasty bloat on your way to the next tasting.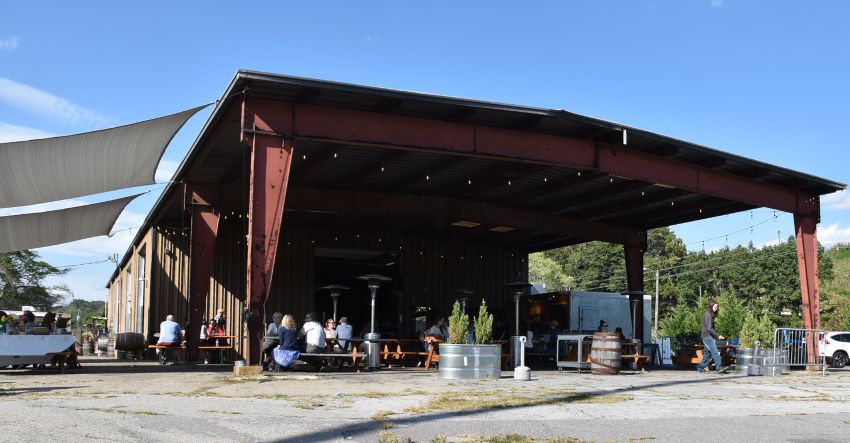 If there's a popular hangout all the locals flock to, you know it's good.
In this case, the locals flock to the Zillicoah Beer Company. Not just because of the fantastic beer but also because of their permanent Mexican food truck that delivers incredible burritos and tacos.
Now, this is Scenic States, and I'd be remiss if I didn't pick at least one place with some amazing scenery, and Zillicoah delivers in spades with its rustic charm right next to the French Broad River.
This brewery is a little off the beaten path, so you won't be running into a lot of tourists, plus you get to sit outside next to the river (they have both covered and open seating areas if you want to catch some sun).
The best part though – your furry friend is welcome to come along!
Essential Information
Address: 870 Riverside Dr, Woodfin, NC 28804
Hours: Mon-Thur: 2pm–10pm, Fri-Sat: 12pm–10pm, Sun: 12pm–8pm
Must-Try Items: The smoked Helles lager and Cactus Taco (beware it's very spicy)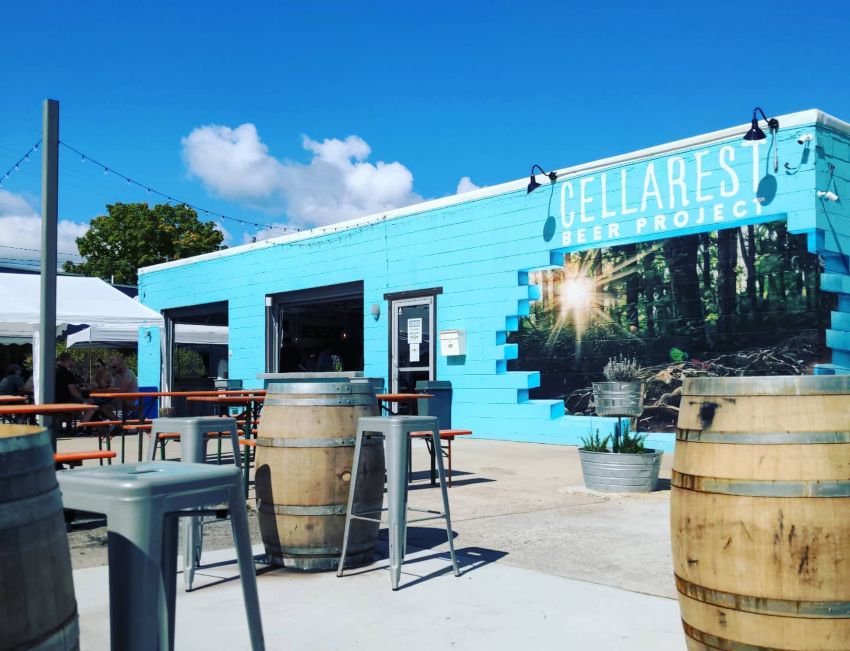 If you're a beer buff, you shouldn't miss out on Cellarest. They have a wide selection of unique beers and ferment all their beer in wooden barrels that give them a depth of flavor you won't find anywhere else.
You can really see and taste all of the passion and care that goes into making all of their tasty beers.
Like Zillicoach, you can sit outside on the patio (although there's no river view) while having a bite to eat from a local food truck or order something off the nearby restaurant's menu and they'll deliver it to your table. Bonus: dogs are also welcome!
This brewery is still relatively new, but I hear local bands and singers also make regular appearances here if you're looking for some entertainment with your drinks.
They don't offer flights but you can do tasters!
Essential Information
Address: 395 Haywood Rd, Asheville, NC 28806
Hours: Mon-Thur: 5pm–9pm, Fri-Sat: 12pm–10pm, Sun: 12pm–8pm
Must-Try Items: Their menu changes regularly as they're constantly brewing new stuff, but try a saison if you can!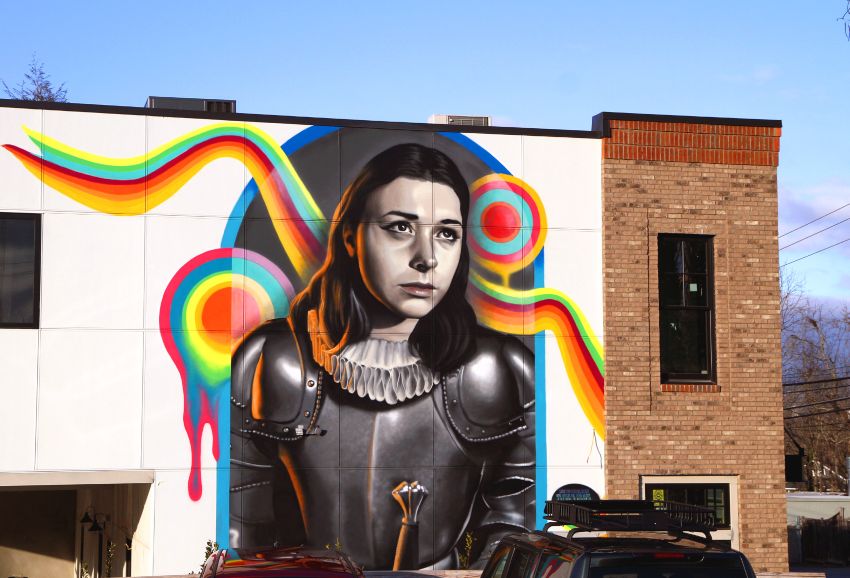 Archetype Brewing is so popular in Asheville, shortly after opening their original location in West Asheville they opened another spot downtown, making their case for one of the best breweries in Asheville.
Both are great options to catch a good drink, but I love the downtown spot's sophisticated lounge vibe (it also doubles as a venue for events so it's not open on Fridays or Saturdays). Though the West Asheville location has a rooftop seating area with some nice views if you'd rather sit outside.
You'll find an incredibly diverse selection of beer on their menu, with a lot of complex flavors thanks to constant experimentation.
If you're looking for a richly varied selection of unique beers, Archetype Brewing will delight your tastebuds with their artsy take on Belgian-Inspired beers.
Essential Information
Address: 265 Haywood Rd, Asheville, NC 28806 (West Asheville location), 174 Broadway St, Asheville, NC 28801 (downtown location)
Hours: Differ by location. Check their website for more information.
Must-Try Items: The Commitment Phobia IPA is on tap and delicious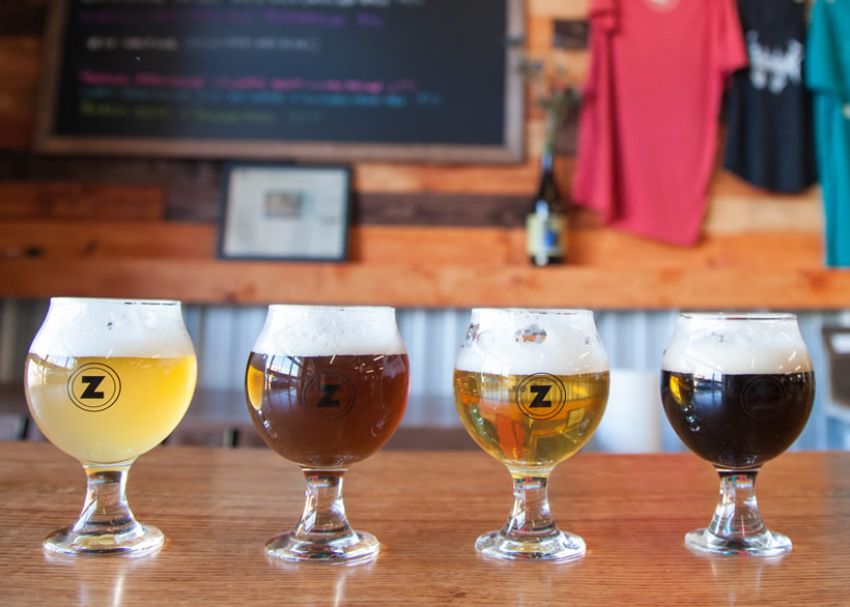 The word "exclusive" doesn't really come to mind when I think of beer, but the owners of Zebulon wanted to elevate this often simplified sudsy drink into a refined cosmopolitan brew.
Okay, maybe that's just the beer and this brewery's hipster influences talking, but Zebulon takes it to the next level with limited operating hours, no flagship beers, and a small-batch menu that changes constantly so if you miss out on a good beer you're sorely out of luck.
You'll find a selection of Belgian and French farmhouse beers here, as well as an interesting variety of "old-school" beers that are brewed using techniques based on historically accurate methods from long ago.
They do offer flights, but their limited hours and small taproom mean you might have to plan ahead if you want to get in for a taste.
Essential Information
Address: 8 Merchants Alley, Weaverville, NC 28787
Hours: Fri-Sat: 1pm–6pm
Must-Try Items: Whatever is on the menu!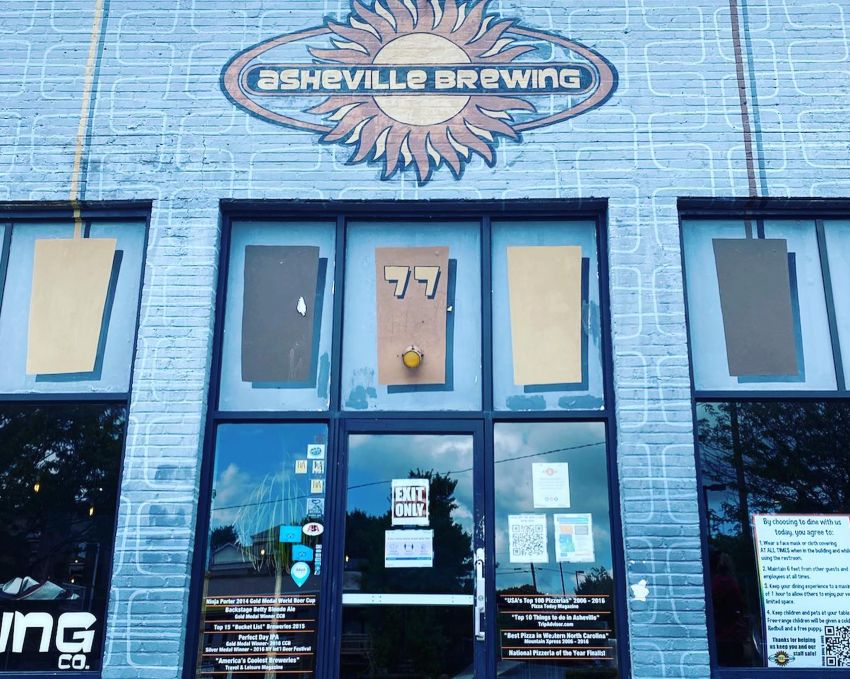 No brewery tour in Asheville would be complete without the Asheville Brewing Company – the stalwart torch holder for the city's best beer title since the early 90s.
Since its launch more than 3 decades ago, the brewery has expanded to 3 locations across the city and all of them offer incredible pizza and other pub-style fares along with their fantastic beer.
Their first brewery in North Asheville also runs a sizeable dine-in movie theatre that runs the latest films and an adult-themed Game Room with a massive screen that regularly shows the latest sports games.
The downtown location offers tours of the behind-the-scenes running of the brewery, which is a must-see if you're an avid beer-making enthusiast. Its large covered patio is also heated (in the winter) and a great place to hang out when it's cold outside.
If you have friends that aren't as into beer as you are, they also have some fantastic cocktails and wine.
Essential Information
Address: 675 Merrimon Avenue, Asheville, NC 28804 (North Asheville location), 1850 Hendersonville Road Suite A, Asheville, NC 28803 (South Asheville location), 77 Coxe Avenue, Asheville, NC 28801 (Downtown – South Slope location)
Hours: Wed-Fri: 3pm–8pm, Sat: 1pm–8pm, Sun: 1pm–6p
Must-Try Items: The award-winning Ninja Porter brown ale and the Perfect Day IPA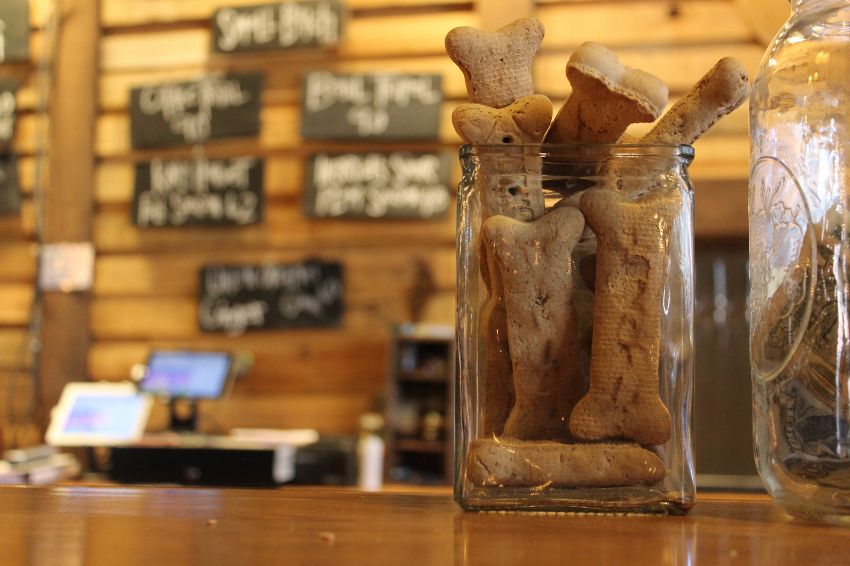 This is one of the more family-friendly breweries in Asheville with shuffleboard, big Jenga sets, and foosball that should keep the kids happy while you savor a good lager.
Plus it's also dog-friendly! Your furry friend is welcome to hang around with you outside or inside (most places stick to outside so this is refreshing).
This place exudes a relaxed vibe and has a rustic-chic meets industrial look going that really works for me, but I appreciate it all the more knowing it was built by hand by the owner and head brewer, Tim Weber.
Tourists often miss Twin Leaf on their way to more well-known best breweries in Asheville like Funkatorium, but there's a good reason this one is well-loved by the locals and well worth a stop on your tour.
Essential Information
Address: 144 Coxe Ave, Asheville, NC 28801
Hours: Mon-Thur: 2pm–9pm, Fri-Sat: 1pm–11pm, Sun: 1pm–9pm
Must-Try Items: The Oatmeal Stout is fantastic
Get Some of the Best Beer in the US at These Distilleries
The beer scene in Asheville has been around for a long time, but there's never been a better time to visit than now with so much variety and inventive blends on offer.
If you're looking for more great things to do while you're in North Carolina, don't miss out on their pristine (and not so crowded!) beaches.
Asheville's beer scene got you in the mood to do more drink-based tours? You might also be interested in exploring the best distilleries in Louisiana.