With around 470 zoological facilities licensed by the US Department of Agriculture, narrowing down a list of the best zoos in the US is tricky.
Nonetheless, I did my research, looked for the crowd favorites, added some of mine, and compiled a list.
Some of these zoos, you may have heard of or even been to, while others may sound totally new.
Either way, I hope this inspires you to visit one of them soon.
The 10 Best Zoos in the US
Here are some of the best zoos in the US that you can visit.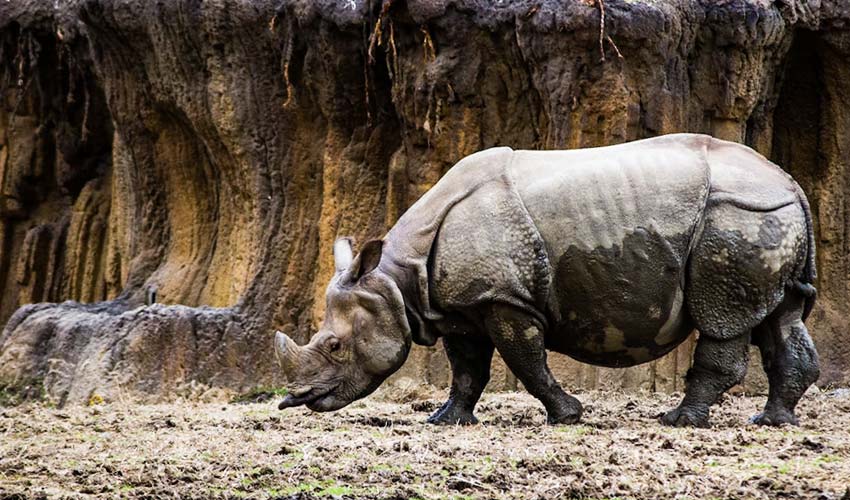 The 170-acre Omaha's Henry Doorly Zoo and Aquarium is hands down one of the top zoos in America. There are trams and the Omaha Zoo Railroad to make your visit to this zoo double the fun.
Essential Information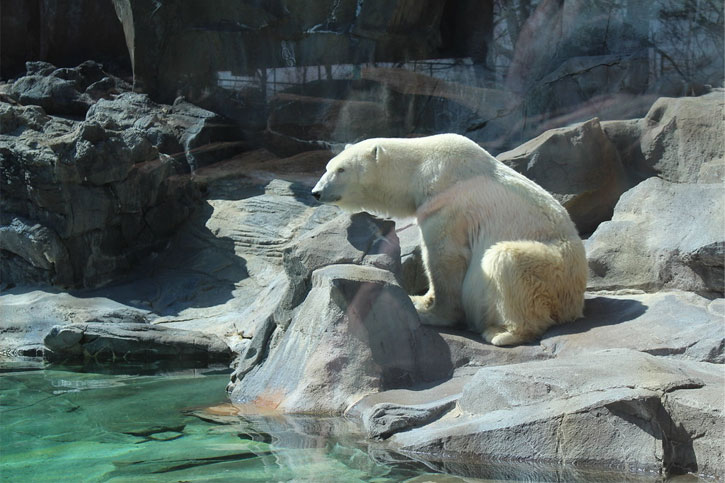 Popular for: The zoo's work in taking care of many rare and endangered animals
Number of Animals: 17,000 animals across 962 species
Must-visit: Don't miss the famous Desert Dome (where you'll experience an authentic desert ecosystem inside the world's largest indoor desert), the Suzanne and Walter Scott Aquarium (walk on the bottom of the ocean as sharks circle above you), and the Eugene T. Mahoney Kingdoms of the Night (the world's largest nocturnal exhibit with various ecosystems from forests to swamps).
For Kids: Aside from the Children's Adventure Trails exhibit, your kids will talk about Henry Doorly Zoo for ages if you join the sleeping bag safaris and spend a night at the zoo.
Animal Interaction: Feed lettuce to giraffes, feed koi in the lagoon, or visit the separate petting zoo to hug some goats.
2. San Diego Zoo (San Diego, California)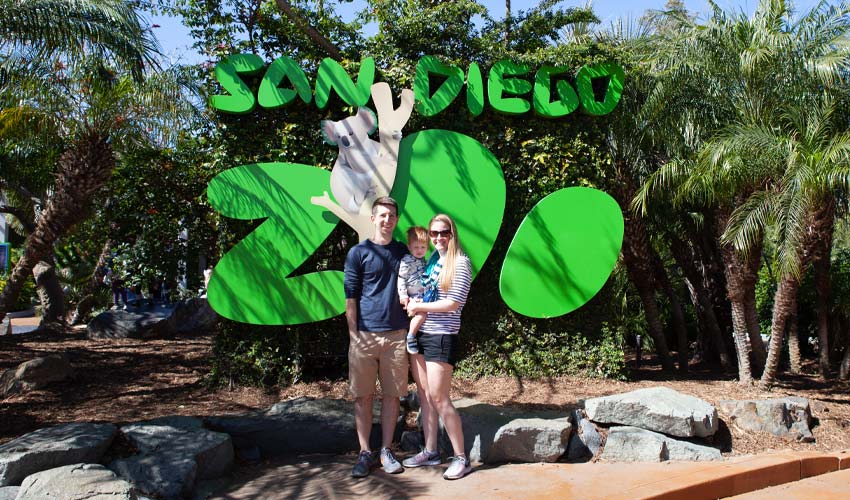 I mean, it's the San Diego Zoo. What more needs to be said?
It's one of the largest, most impressive zoos I've ever visited. We were fortunate to spend an entire day there in 2019 and we still didn't get to see it all.
We were lucky enough to see the 3 giant pandas in the bamboo forest. But after 2 decades of staying in San Diego, the giant pandas had to go back to China. Gao Gao, a male giant panda returned to China in October 2018. His "baby mama" Bai Yun and their teenager-bear Xiao Liwu went home next in April 2019.
Fortunately, the adorable red pandas are in the Asian Passage Zone.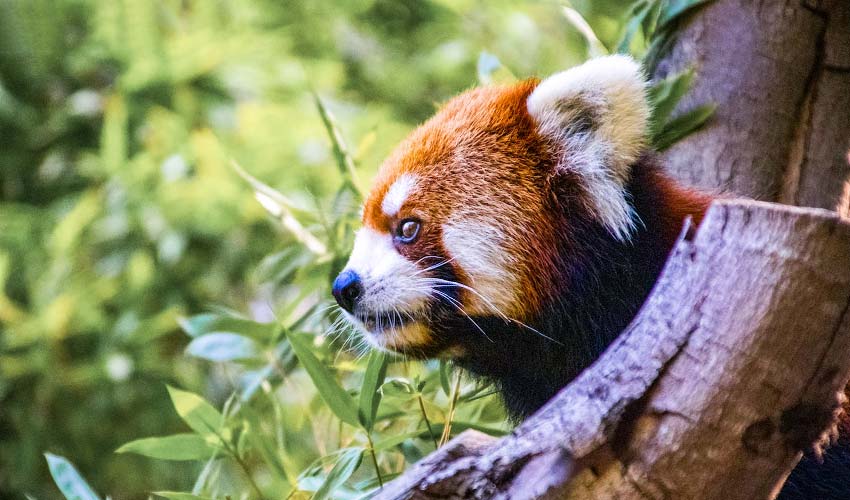 Essential Information
Popular for: Pioneered the concept of open-air, cage-less exhibits that re-create natural animal habitats, and a zoo that successfully bred Giant Pandas to prevent them from extinction.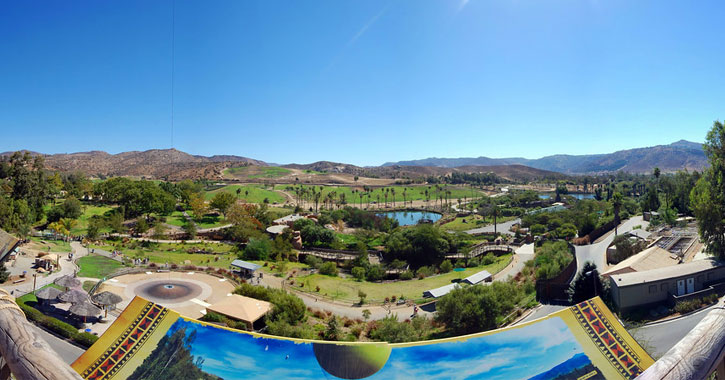 Number of Animals: Over 12,000 animals across 650 species and subspecies
Must-visit: Koalas in the Australian Outback, Polar Bear Plunge in Northern Frontier, Elephant Odyssey, gorillas and otters in Lost Forest, and penguins at Conrad Prebys Africa Rocks.
For Kids: Check out the outdoor playground called 'Discovery Outpost' and the Petting Paddock to be able to pet some sheep, goats, pigs, and other farm animals.
Animal Interaction: Go to the Urban Jungle and feed some giraffes.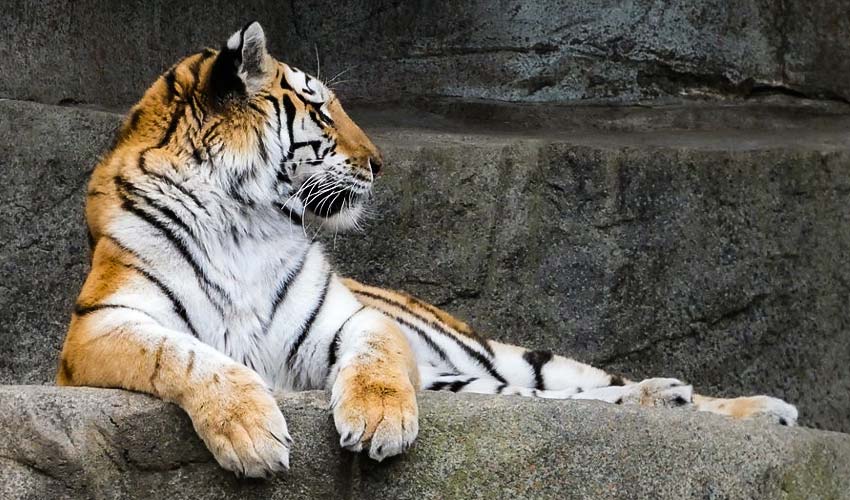 The 216-acre zoo is just one of 5 Chicago zoos, but it's a favorite for housing many animals that you only see in national zoos.
It first opened in 1934 and has pioneered many popular methods of care that zoos across the world now use. They were also the first zoo to ever successfully perform brain surgery on a gorilla.
Essential Information
Popular for: Being home to the first indoor, multi-species exhibit (the Tropic World), which houses animals from three continents.
Number of Animals: 2,300 animals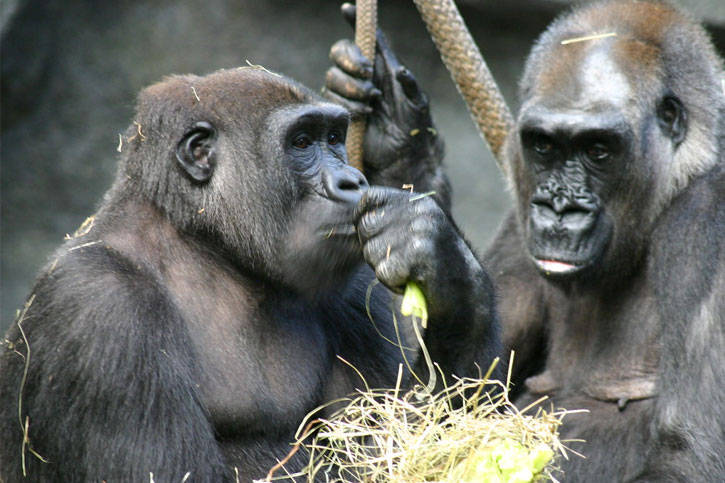 Must-visit: Check out the spider monkeys, orangutans, and gorillas at Tropic World, the impressive variety of endangered snow leopards, African lions, Amur leopards at Big Cats, and free-flying Rodrigues fruit bats, kangaroos, and more at the Australia House.
For Kids:  If you have the time, let your kids spend the night at the zoo with the Chicago Zoological Society's Sleepover Safari. It's super worth it!
Animal Interaction: Hamill Family Wild Encounters allows visitors to participate in hands-on feeding of animals like goats, parakeets, reindeer, alpacas, llamas, pandas, wallabies, and more. Also, you can stop by Habitat Africa: The Savannah to feed the giraffes with delicious greens.
4. Bronx Zoo (Bronx, New York)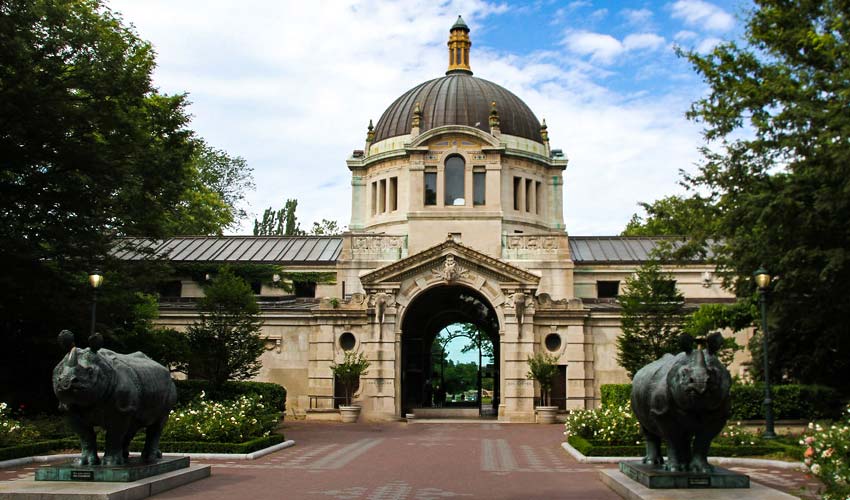 Not only is this one of the best zoos in the US, but this 265-acre attraction is also the country's largest urban zoo and one of the oldest, having been open to the public since 1899.
Essential Information
Popular for:  Having the world's first in-house animal hospital in the zoo (since 1916), the first in the US to showcase okapi (since 1937), and the first in the world to keep James' flamingo.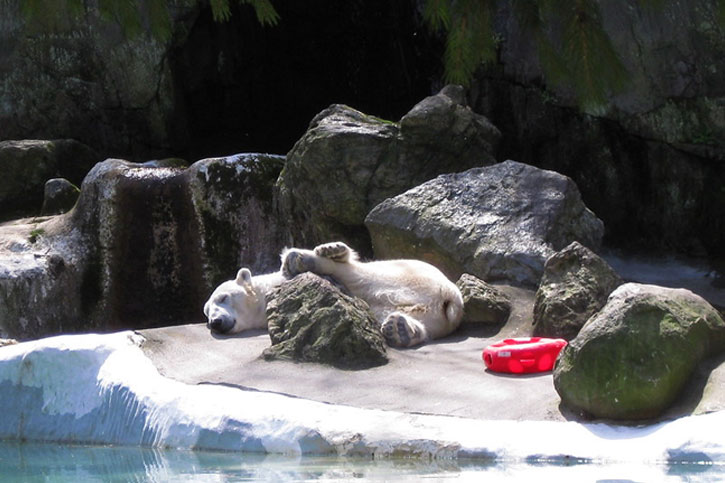 Number of Animals: Over 6,000 animals of 700 species
Must-visit: JungleWorld, World of Reptiles, Mouse House, Congo Gorilla Forest, and Tiger Mountain are must-visit exhibits.
For Kids: The Nature Trek is a kid-friendly path with playground-like bridges and tunnels, giving kids a bird's eye view of some of the animals.
Animal Interaction: The Children's Zoo allows kids to pet some of the animals.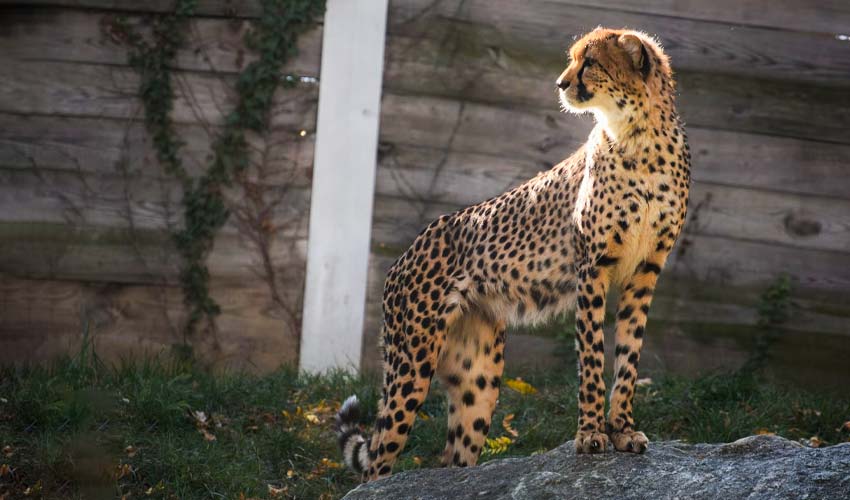 It isn't as big as other best zoos in the US, but this 42-acre zoo is considered the country's "first true zoo."
It features a paddleboat lake, a children's petting zoo, a rainforest-themed carousel, and WildWorks, a 10-meter high ropes course with bridges, ropes, and obstacles.
Essential Information
Popular for: The Zoo360 Animal Exploration Trails, where tigers, apes, and other animals walk around the zoo high up in massive steel tube cages.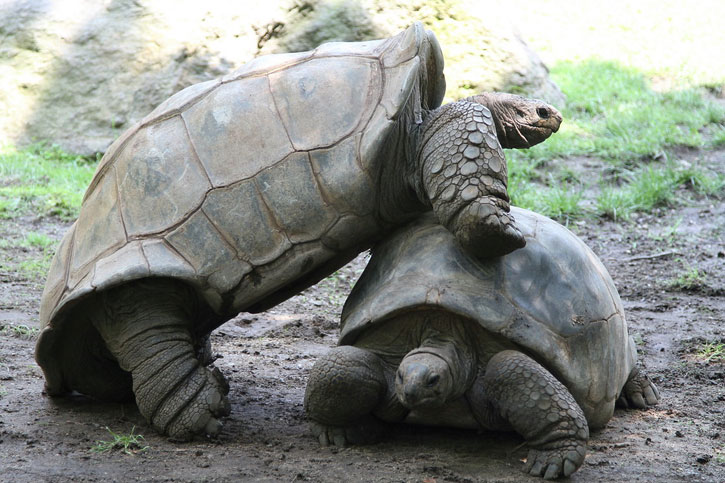 Number of Animals: 1,700 animals from 340+ species
Must-visit: Many endangered animals housed at The Rare Animal Conservation Center, birds from Africa and the Pacific at the McNeil Avian Center, wild cats like African lions, Siberian tigers, Amur leopards, and snow leopards at the Keybank Big Cat Falls, and Humboldt penguins at the Penguin Point.
For Kids: Indoors, KidZooU is a wildlife academy that offers dynamic displays and opportunities for hands-on learning. Outside, there is a playground for kids to chill while adults get to rest. There's also a play area called Meerkat Maze. Bigger kids can go on a scavenger hunt (Philadelphia Zoo always has one ready).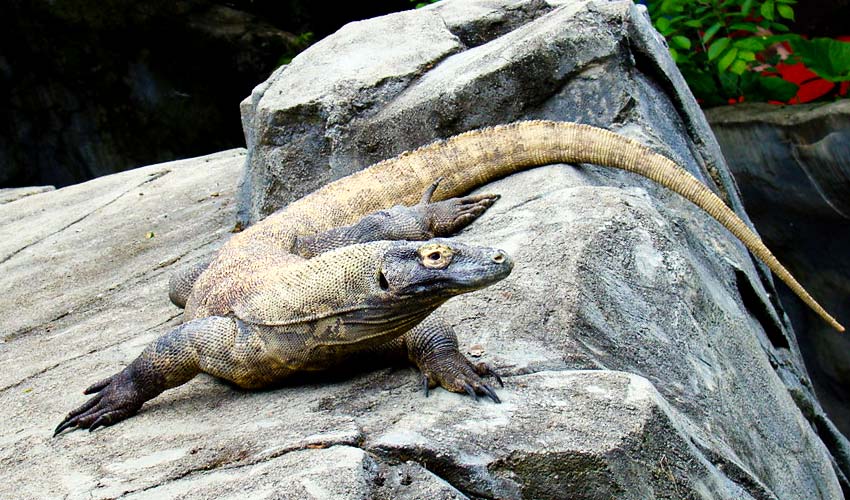 Its place as one of the best zoos in the US may be debatable, but its place as one of the largest zoos in the country isn't.
At 588 acres, the Columbus Zoo and Aquarium is so massive that it features a 22-acre Zoombezi Bay water park, 18-hole Safari Golf Club, summer campgrounds, a theme park, and a ton of other activities.
And as I mentioned in my post about the best aquariums in the US, this place has many impressive features, such as the 100,000-gallon coral reef exhibit and massive outdoor tank at the Shores & Aquarium.
Essential Information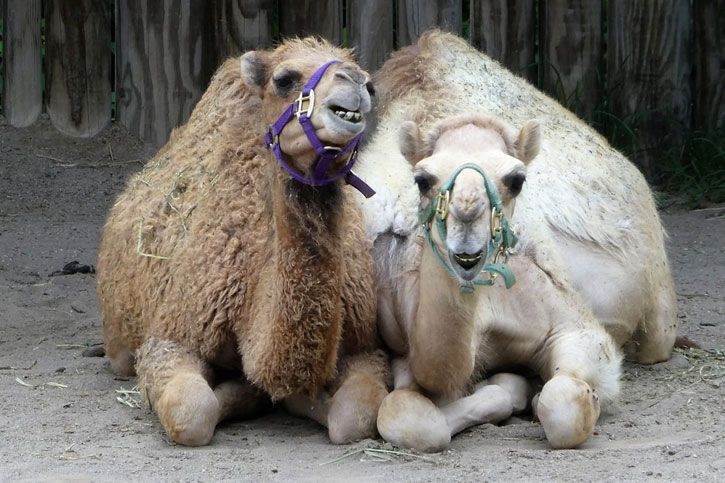 Popular for: Former zoo director "Jungle Jack" Hanna, who was a famous animal-expert guest on Letterman, Larry David, Good Morning America, and other news/talk show circuits.
Hanna was responsible for transforming the caged enclosures into habitat environments and the conservation or preservation of many near-extinct animals during his tenure at the zoo (from 1978 to 1992). Hanna may not be the zoo director anymore, but he is still around providing educational programs throughout the year.
Number of Animals: 11,000 animals representing over 600 species from around the globe
Must-visit: Congo Expedition African Forest, North America's Bear Exhibit section, and Adventure Cove, where you'll find the Animal Encounters Village.
For Kids: There's a petting zoo, polar-themed playground, and train ride for smaller kids. The plane located at the Africa exhibit will also be a favorite for kids of all ages.
Animal Interaction: Walk up close to the kangaroos and koala bears when you visit Australia & The Islands, touch stingrays on Stingray Bay, or feed giraffes near the observation deck.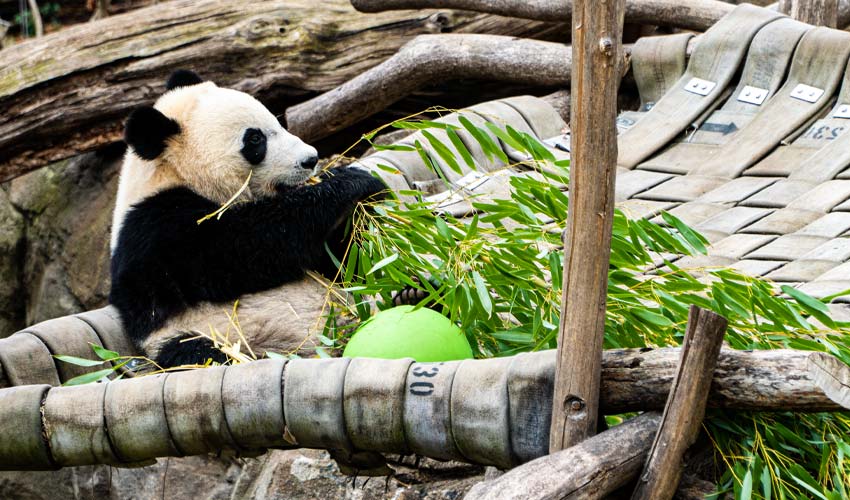 Known simply as "National Zoo," this Smithsonian Institute-run zoo is one of the oldest in the country, having been open to the public since 1889.
Half of the 163-acre zoo is open to the public, while the other half is saved for conservation and professional training.
Essential Information
Popular for: The zoo's Giant Panda Habitat, which houses two adult Giant Pandas on loan from China named Tian Tian (male) and Mei Xiang (female) who had a cub named Xiao Qi Ji (male) in August 2020. You can even check them out on the 24/7 Giant Panda Cam no matter where you are in the world.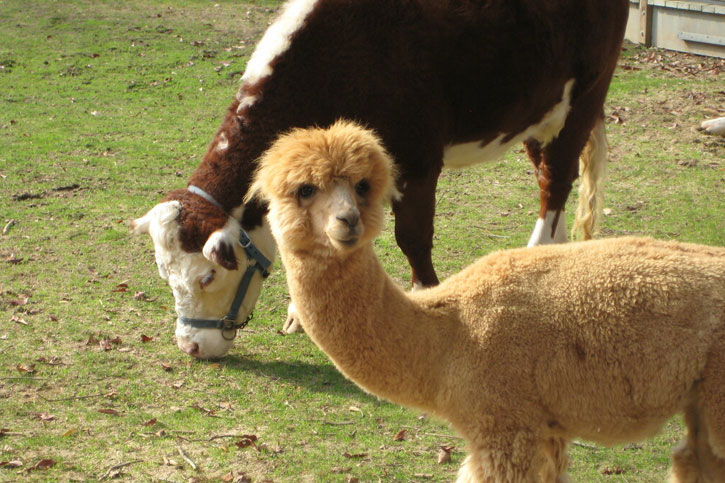 Number of Animals: 2,700 animals of 400 different species
Must-visit: Great Cats on Lion-Tiger Hill, Amazonia Exhibit, Cheetah Conservation Station, Reptile Discovery Center, Great Ape House, and Elephant Trails are some must-see exhibits.
For Kids: Me and the Bee Playground and the Tide Pool are free for everyone, but you have to pay $3.50/ride on the Speedwell Conservation Carousel and $3/ride on the National Zoo Choo-Choo.
Animal Interaction: Interact with goats, donkeys, hogs, cows, and other farm animals at The Kids' Farm.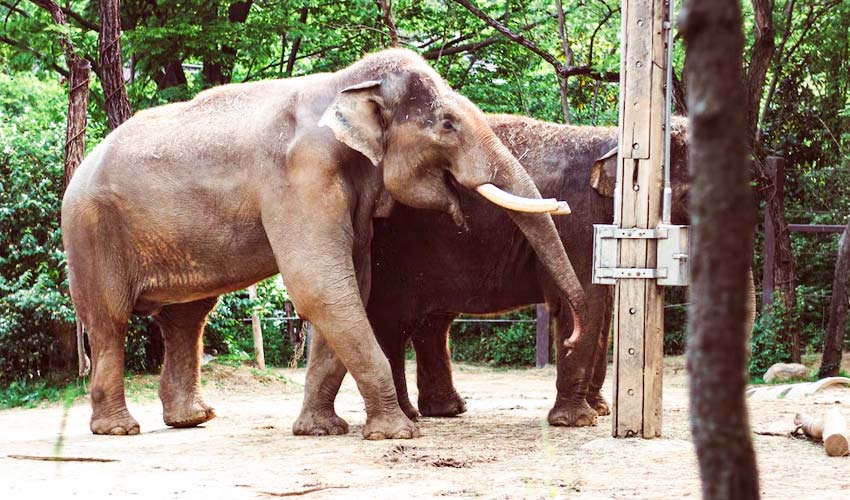 Opened in 1875, Cincinnati Zoo is the second-oldest zoo in the country (after Philadelphia Zoo) and was appointed as a National Historic Landmark in 1987.
Although it didn't make the best botanical gardens on my list, the garden exhibits and botanical education events are an attraction on their own.
USA Today named the Cincinnati Zoo the top zoo in North America for 2019, after hosting a poll for the nation's best zoos.
Essential Information
Popular for: Several breeding programs in its history, including the first to successfully breed California sea lions. It was also home to the largest Komodo dragon, the fastest cheetah in captivity, and the longest living American alligator in captivity at the time.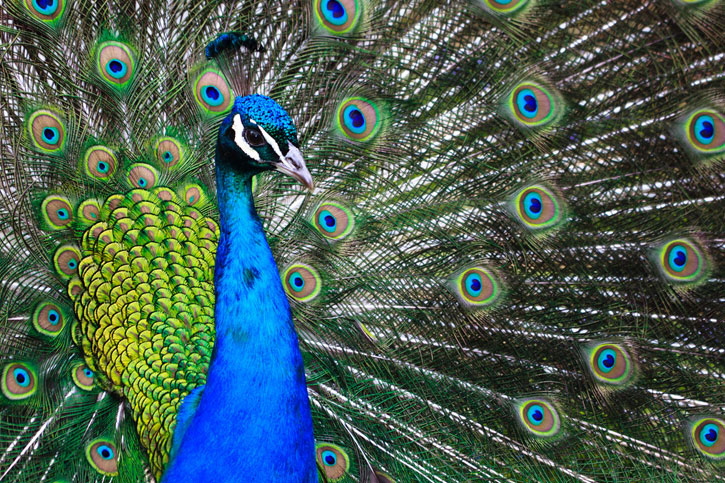 Number of Animals: 1,900 animals from over 500 species
Must-visit: The Africa exhibit has Fiona the hippopotamus, the first hippo born at the zoo in 75 years and went viral for being born premature and slowly growing healthier in front of the world's eyes.
For Kids: If you have the time, experience overnight family activities at the zoo. Or if you live nearby, you can have your kids spend a few days in one of their Zoo Camps.
Animal Interaction: Go to the Spaulding Children's Zoo petting yard, animal nursery, and playground, where you can go near many of the zoo's animals, including baby miniature cows, llamas, and alpacas.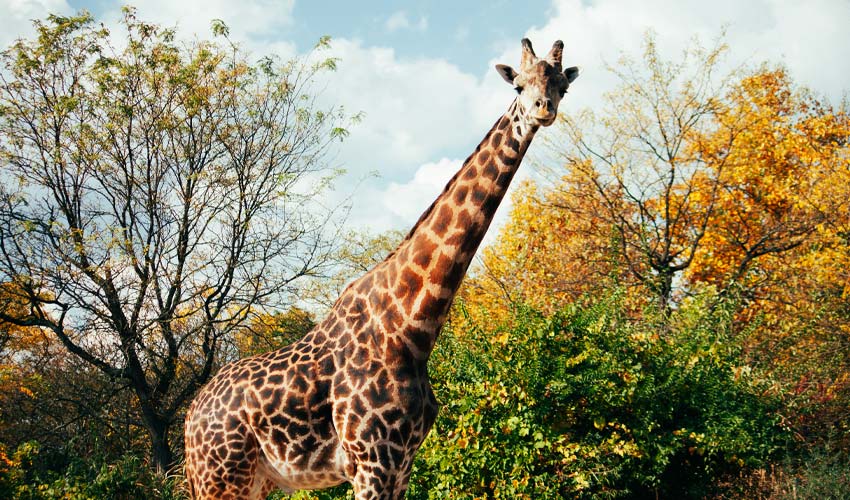 Founded in 1909, Fort Worth Zoo is one of the oldest zoos in the US. When it opened, they had one lion, two bear cubs, an alligator, a coyote, a peacock, and a few rabbits.
Now, more than a century later, Fort Worth Zoo has been named the best zoo in the US in 2020 by USA Today and the No. 5 zoo in the US by USA Travel Guide.
Essential Information
Popular for: Being the only zoo in the US where visitors can see animals from all four great ape species, including bonobos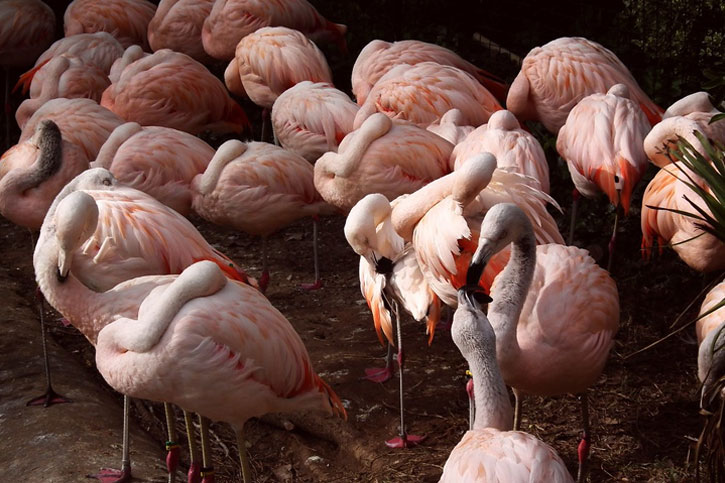 Number of Animals: 7,000 animals across 540 species
Must-visit: The Museum of Living Art exhibit featuring reptiles and amphibians, the African Savanna exhibit featuring giraffes, zebras, hippos, and black rhinos, and the Flamingo Bay featuring three of six flamingo species
For Kids: Younger kids can crawl, climb, and slide in the Playbarn or ride on the Country Carousel. Older kids will have a grand time in a laser target game in the Wild West Shooting Gallery.
Animal Interaction: The Toyota Children's Ranch and Petting Corral features an area for children to get up close to goats, sheep, miniature donkeys, chickens, and more.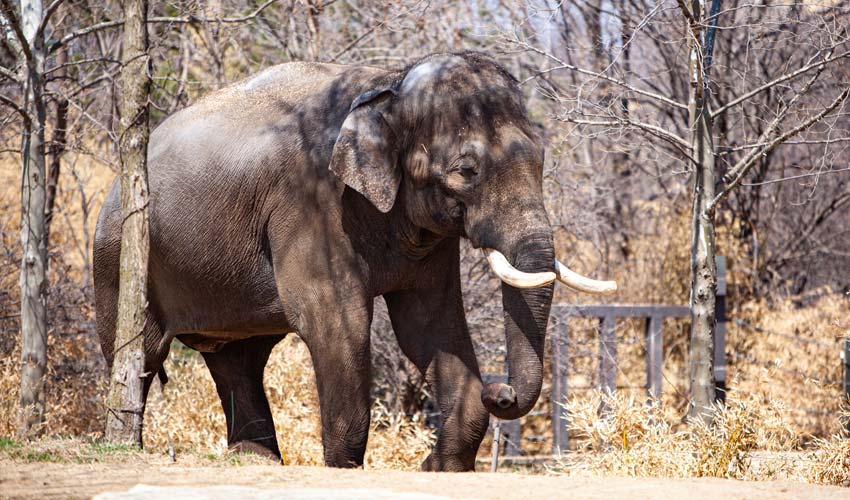 Officially the Saint Louis Zoological Park, the Saint Louis Zoo is one of the most visited attractions in St. Louis, Missouri.
The Saint Louis Zoo Wildcare Institute focuses on wildlife management, conservation science, and the support of humans who coexist with wildlife in conservation hotspots.
Essential Information
Popular for: Natural exhibits that match the animals' normal habitat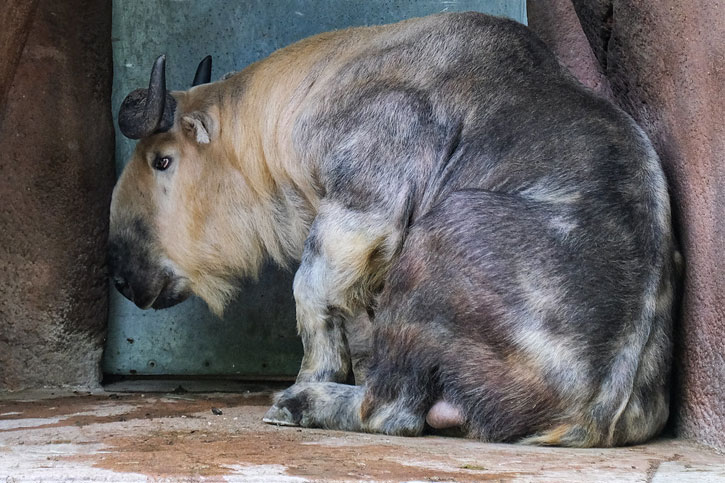 Number of Animals: 14,000 animals representing almost 500 species
Must-visit: Penguin & Puffin Coast, McDonnell Polar Bear Point, Centene Grizzly Ridge,
Anheuser-Busch Hippo Harbor
For Kids: Conservation Carousel, Emerson Zooline Railroad, Emerson Dinoroarus (temporary replacement for the Children's Zoo)
Animal Interaction: Various Behind-The-Scenes Tours provide a chance to get up close and personal with insects, birds, giraffes, penguins, reptiles, sea lions, tortoises, rhinos, and sloths (additional fee); submit an inquiry form to get more details and make reservations
Runners-up for Best Zoos in the US That Are Worth Checking Out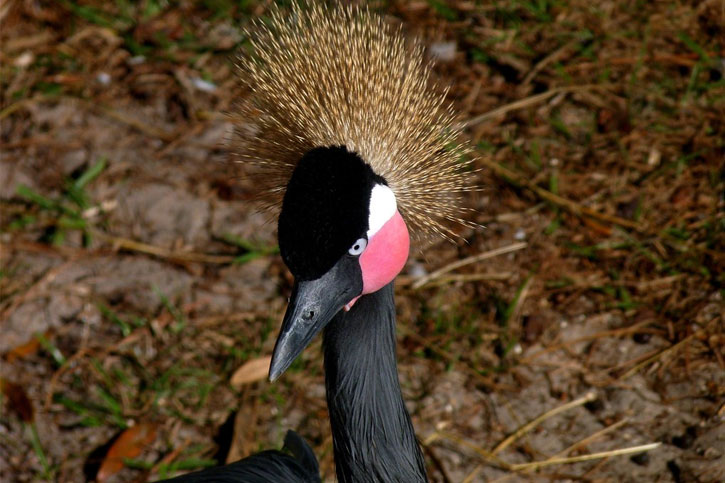 As I mentioned, there are hundreds of zoos in the US, and we've barely scratched the surface. Here are some more zoos you might want to check out.
Look, I have to give a shoutout to my home zoo, the Pittsburgh Zoo.
I've grown up visiting it and I spend even more time there now as a mom of two young ones. It pains me to not include it in the top 10 list here because it really is a wonderful zoo.
If you're in the Western PA area, definitely make the time to visit, and let me know what you think!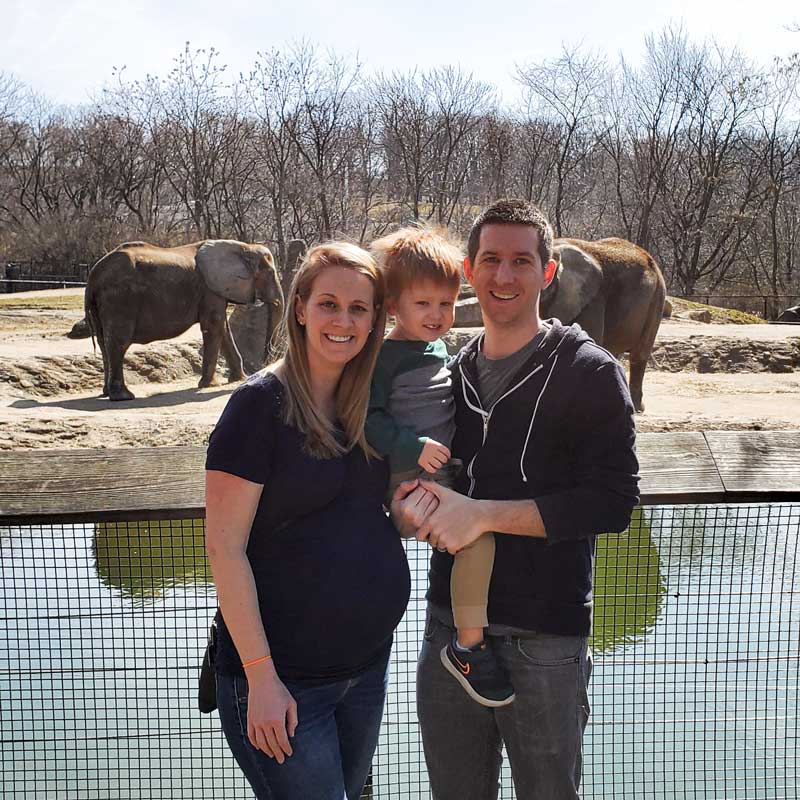 Essential Information
Popular for: Pittsburgh Zoo is just 1 of 6 major zoo-and-aquarium combinations in the US. The zoo has awesome animal encounters, wagon rides, and the annual sip & swirl food-wine and music festival.

Number of Animals: Pittsburgh Zoo is home to 4,000 animals across 475 species, which includes 20 endangered species and guest-favorites African elephants, hippopotami, flamingos, Komodo dragons.
Must-visit: Aside from the adorable red pandals, my favorite animals to check out at Pittsburgh Zoo are the regal Siberian tigers, black rhinoceros, Kunekune pig, and polar bear. 
For Kids: Pittsburgh Zoo isn't the biggest zoo in the country, which means even small kids can walk the entire area and not get too tired. If they do get tired, there are strollers, electric scooters and other "safari wheels" readily-available to rent.
My kids and I love the Kid's Kingdom – over 7 acres of Pittsburgh Zoo designed specifically for kids. It has a huge playground, petting zoo, and exhibits like the Meerkat Exhibit that are created for young, curious people. 
Animal Interaction: Make sure to go to the aquarium's touch tank (where you can "pet" stingrays), or the kangaroo and deer area, where you can pet these friendly animals.
The Best Zoos in the US
Going to the best zoos in the country is a chance to spend time with family while learning about animals, but it's so much more than that.
Keeping animals in captivity for the benefit and education of human spectators may be controversial, and so many US zoos have sought accreditation by independent organizations that have shown a commitment to conservation and research.
Choose from one of the zoos that are accredited by the Association of Zoos and Aquariums (AZA) to ensure that animals are treated humanely and that the zoos are heavily involved in conservation efforts.