From jellyfish lazily floating by, to a mouthful of teeth making a sudden appearance as a shark suddenly turns, aquariums offer both relaxation and thrills. Whatever your preference, I've put together a list of the best aquariums in the US so you don't have to search far to find an aquatic adventure, wherever you are.
Personally, I love to go out and see marine life in their natural habitat. Though that can be a bit scary sometimes, not to mention very expensive.
Aquariums are the next best thing as they offer an unimpeded view of the vast number of wonderful and mysterious creatures that call the ocean home.
Plus, many of them still offer hands-on experiences for those seeking an extra thrill.
These are the ones that I was really awed by the most.
The 8 Best Aquariums in the US
Naming the absolute best aquarium is a little difficult as each one offers unique viewing opportunities.
So this list is in no particular order.
Try to visit them all!
1. Monterey Bay Aquarium (Monterey, CA)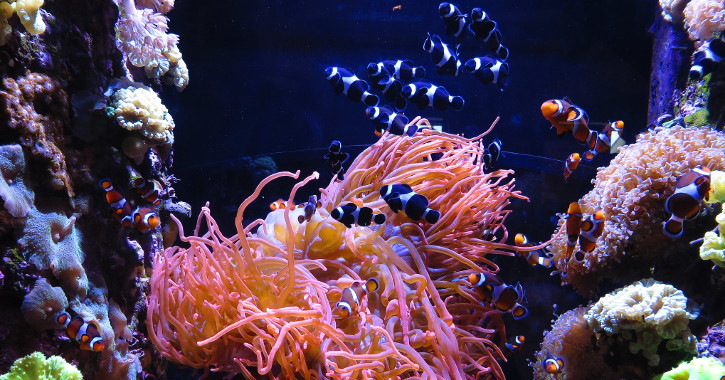 If you're looking to experience the full abundance of the Pacific coast, then the Monterey Bay Aquarium is the place to be.
Nestled right next to the waves, this impressive aquarium features a massive three-story-tall kelp forest, a wave crash gallery that simulates the force of the ocean's waves crashing, and many other exhibits showcasing various organisms that live in different habitats.
The perfect time to visit would be Spring 2002 when their new special exhibit opens. "Into The Deep: Exploring Our Undiscovered Ocean" features the part of our oceans that is the least known and the organisms that live here.
If you're planning on traveling to Monterey, keep in mind that you can get a free ride aboard the MST Trolley, which stops in downtown Monterey, Fisherman's Wharf, Cannery Row, and the Aquarium.
Currently, tickets need to be purchased in advance for a certain timeslot before visiting the aquarium.
Essential Information
Address: 886 Cannery Row, Monterey, CA 93940 | 831-648-4800
Hours: Mon–Sun 10am–5pm; open every day except Christmas Day
Admission: $49.95 per head for adults; discounts available for children, seniors, and military; children below 4 years old get in for free
Website: Monterey Bay Aquarium
2. Tennessee Aquarium (Chattanooga, TN)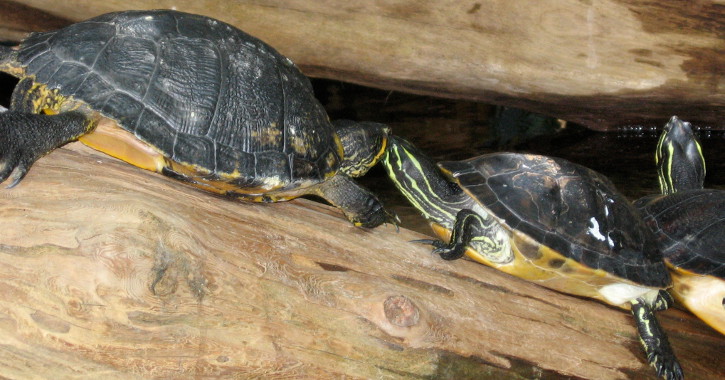 Considered one of the best freshwater aquariums in the US, the Tennessee Aquarium features exciting attractions for both kids and adults.
Their freshwater exhibit, titled "River Journey," is a spectacular showcase of biodiversity that tracks the fauna from the river's journey in the mountains to the sea. It even features the largest collection of turtle species in the US.
The aquarium is located on the beautiful banks of the Tennessee River, and has big exhibits full of freshwater fish and animals, as well as a stunning saltwater exhibit, making it the perfect choice for people who want to see the best of both water-"worlds".
For those who prefer viewing nature from behind a big screen, there's the IMAX 3D theatre, which hosts various unique nature-themed shows and is a definite hit with the kids.
While you're in town, consider taking a side trip to Ruby Falls, one of our picks for the best waterfalls in the country. Or maybe to Chattanooga Whiskey Experimental Distillery, one of the stops on the Tennessee Whiskey Trail.
Essential Information
Address: One Broad Street, Chattanooga, TN 37402 | 800-262-0695
Hours: Sun–Fri 10am–5pm; Sat 9am–6pm; open every day except Thanksgiving and Christmas Day
Admission: $34.95 per head for adults; discounts available for children below 12; IMAX: $8 per head
Website: Tennessee Aquarium
3. Georgia Aquarium (Atlanta, GA)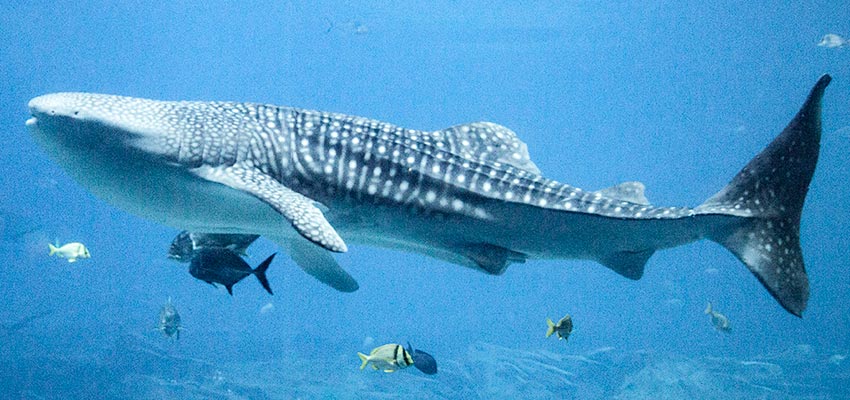 The Biggest Aquarium in the US!
No marine-life oriented list would be replete without mention of the Georgia Aquarium, which, while having lost its status as the largest aquarium in the world to China's Hengqin Ocean Kingdom, is still the biggest aquarium in the US.
This massive 550,000 square foot park is home to thousands of fish and marine life, including their famous whale sharks.
Besides their unique fish, the Georgia Aquarium also hosts some extra special events like the "Sleep Under the Sea" and a "Behind the Seas Tour".
The tour takes you through the filtration room, vet facilities, and top of the galleries for a new perspective on what it means to run a massive aquarium.
Those seeking a thrill will love the "Journey with Gentle Giants" experience which lets you snorkel or dive with whale sharks, manta rays, and other aquatic sea life so you don't have to head to the open sea to catch a glimpse of these shy animals.
Essential Information
Address: 225 Baker Street NW, Atlanta, GA 30313 | 404-581-4000
Hours: Mon–Wed 9am–6pm; Thu–Fri 9am–8pm; Sat 8am–9pm; Sun 8am–8pm; holiday hours differ
Admission: $36.95 per head; special experiences such as Behind The Seas, Penguin Encounter, Sea Lion Encounter, 4D Theater, and all others charged separately
Website: Georgia Aquarium
4. Maui Ocean Center (Wailuku, HI)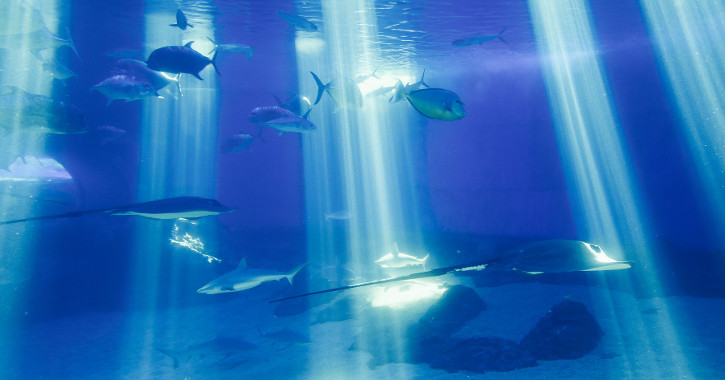 If you're planning a visit to Hawaii and you can't go snorkeling, then there's no better place to get a full view of the stunning marine life that surrounds the Hawaiian islands.
The Maui Ocean Center sets itself apart, not only through its amazing display of tropical fish but also by intertwining the exhibits with the history and traditions of the native Hawaiian people. They really do an excellent job of showing how connected the Hawaiians are with the sea and all of its creatures.
Don't miss the "Humpbacks of Hawaii Exhibit & Sphere" where cutting-edge audio-visual technology takes viewers deep in the ocean to observe humpback whales in their environment.
The trip should prove fun for the kids too as they offer plenty of interactive displays, walkthrough tunnels, and a free scavenger hunt.
Essential Information
Address: 192 M??alaea Road, Wailuku, Hawaii 96793 | 808-270-7000
Hours: Mon–Sun 9am–4pm
Admission: $38.59 per head for adults; discounts available for children below 12 years old, seniors, military, and Hawaiian residents
Website: Maui Ocean Center
5. Shedd Aquarium (Chicago IL)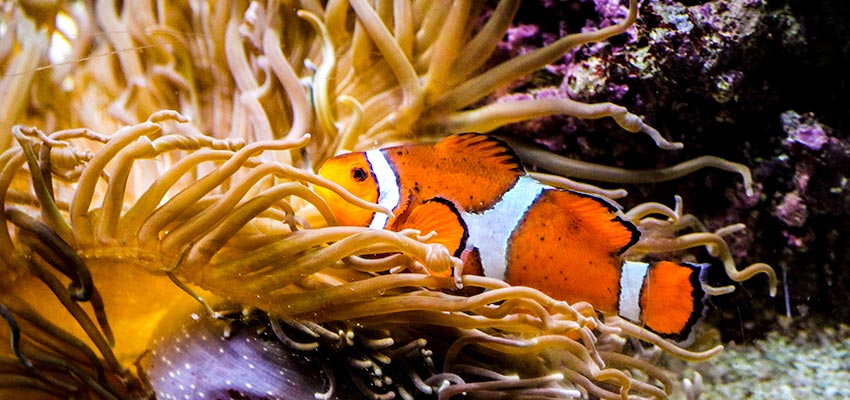 The Shedd Aquarium is seen as one of the best aquariums in the US, thanks to its wonderful diversity of exhibits housed in a neoclassical marble building that celebrates sea life in every wall, window, and corner.
Situated on the banks of Lake Michigan, the aquarium houses big critters like dolphins, sharks, and beluga whales within its three-story walls.
The center offers equally impressive experiences, with stingray feedings, penguin and beluga encounters, and a 4-D experience.
If you're staying in Chicago for more than a few hours, consider getting a CityPASS and visit Chicago's top 5 attractions, including the Shedd Aquarium, at up to 50% off.
Essential Information
Address: 1200 S. Lake Shore Drive, Chicago, IL 60605 | 312-939-2438
Hours: Mon–Fri 9am–5pm; Sat–Sun 9am–6pm; may vary during holidays
Admission: $39.95 per head for adults; discounts available for children 3 to 11 years old and Chicago residents; free for children below 3 years old
Website: Shedd Aquarium
6. The Columbus Zoo and Aquarium (Powell, OH)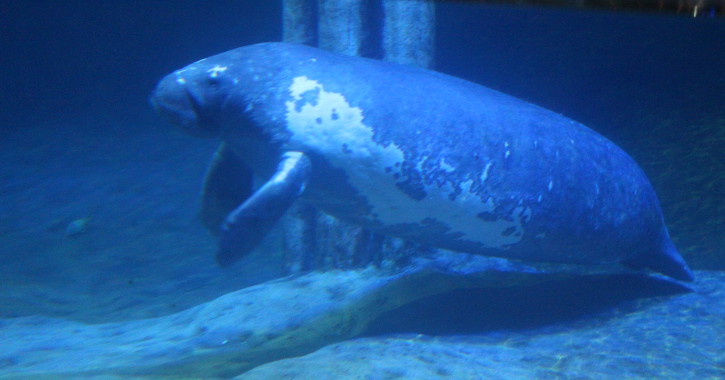 The two-for-one experience makes this one of the top aquariums in the US.
It offers wholesome encounters where you can see both an enormous 88,000-gallon coral reef and a Tasmanian devil, all in one park.
This incredible aquarium boasts many wonderful critters, including Humboldt penguins and zebra sharks.
But the West Indian manatees are truly extraordinary to see.
It's an interactive exhibit that's surrounded by a dense mangrove forest and offers views from above and under the water.
Along with the viewings, there's also the opportunity to get up close to the animals in their "Discovery Reef Tide Pool".
You can feel the bumps on a sea star or brush the spines of a sea urchin. It's a goosebump-inducing experience and definitely worth the trip.
Essential Information
Address: 4850 W Powell Rd, Powell, OH 43065 | 614-645-3400
Hours: Hours vary per season, recommend checking out their Hours page; open every day except Thanksgiving and Christmas Day
Admission: $21.99 per head for adults; discounts available for children 3 to 9 years old, seniors, and Franklin County residents; free for children below 3 years old
Website: Columbus Zoo and Aquarium
7. Audubon Aquarium of the Americas (New Orleans, LA)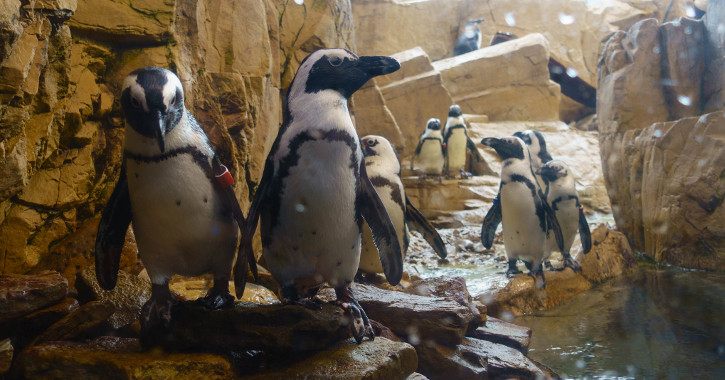 Located just outside the French Quarter in New Orleans, Audubon Aquarium is home to more than 530 animal species in exhibits showcasing its Southern roots, such as the 400,00-gallon Gulf of Mexico tank and the freshwater Mississippi River.
It's consistently found in best-of lists of travel websites as one of the best aquariums in the US.
Some of the popular animals you can see here are African penguins and Southern sea otters.
For the more daring ones, their new "Shark Discovery" exhibit, featuring a 13,000-gallon shark and ray touchpool, is sure to be a treat.
The Audubon Aquarium is part of the Audubon Nature Institute, which manages and operates 10 museums and parks in New Orleans dedicated to nature.
Essential Information
Address: 1 Canal St, New Orleans, LA 70130 | 504-565-3033
Hours: Thu–Mon 10am–5pm; open every day except Christmas day
Admission: $29.95 per head for adults; discounts available for children between 2 to 12 years old and seniors; free for children below two years old
Website: Audubon Aquarium of the Americas (New Orleans, LA)
8. National Aquarium (Baltimore, MD)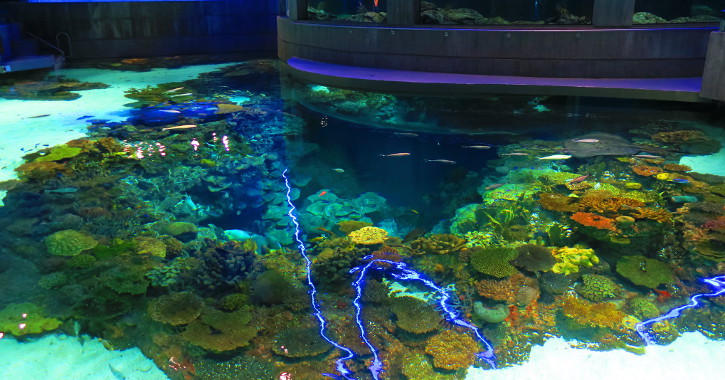 People flock to the Baltimore harbor every year.
Not to go sailing or fishing, but to see the magical underwater world hosted in the National Aquarium.
Over 17,000 animals call the aquarium home, spread out across multiple impressive exhibits within a modern structure of concrete and glass.
Congress granted this aquarium its status as a national aquarium back in 1979, and it remains one of the most recognized aquariums in the US to this day.
The National Aquarium boasts of a multiple-story coral reef and a floating wetland, as well as a rooftop tropical rainforest and a river gorge, where there's plenty of non-aquatic animals, including curious birds and reptiles.
In fact, their "Australia: Wild Extremes" exhibit is one of the best places in the country to see a variety of indigenous Australian creatures up close.
If you've been looking around for the best aquarium in America then you'd be hard-pressed to find a better candidate.
Tip: Plan to spend 2 hours in the main aquarium without breaks, as the paths are designed for one-way movement with little option for skipping ahead or going back to previous exhibits.
Essential Information
Address: 501 E Pratt St, Baltimore, MD 21202 | 410-576-3800
Hours: Mon–Thu 9am–4pm; Fri 9am–8pm; Sat Sun 9am–5pm
Admission: $39.95 per head for adults; discounts available for children 3 to 11 and seniors; free for children below 3 kids; special activities are charged separately
Website: National Aquarium
How To Make the Most Out of Your Aquarium Visit
Here are a couple of tips to help you and whoever you take to visit these aquariums maximize your visits.
Book your tickets in advance. Due to the current global situation, visiting these aquariums require you to book your tickets in advance for a certain entrance time because of social distancing.
There's no reason why you shouldn't continue doing so even if social distancing is no longer the norm. You get to avoid long lines and crowds, plus you may get preferential seating or discounts for early birds.
Consider joining as a member if you live nearby or visit frequently. The discounts on admission fees, special attractions, and sometimes gift shop purchases and parking fees can certainly add up to a lot in savings.
Plus, you help maintain the aquariums' conservation programs, which benefits the animals.
Just Keep Swimming at these Best US Aquariums!
It's a lazy Sunday morning and you're looking for something fun to do with the kids.
Or you're on a business trip in a different state and have some free time on your hands. What's there to do?
We've tried out plenty of different adventures across the whole of America, from visiting national parks to blowing off steam in Las Vegas. But seeing these magnificent creatures in their natural habitats, and even getting to interact with some of them, are experiences I'll never forget.
So treat yourself (or your family) and go visit an aquarium. It's for a good cause too as all of the places on this list are non-profit and put most of their funds towards conservation efforts.
Have you gone to any of the aquariums on this list? Which is the best aquarium in the US for you? Sound out in the comments!