Are you planning a trip to Las Vegas?  People come for many different reasons including business trips, weddings, bachelor/bachelorette parties, birthdays, or just for an excuse to travel out west.  Regardless of your reason you'll enjoy our list of top 10 things to do in Vegas.
We also have top 10 lists for things to see during the day and things to see with kids in Las Vegas.  Not many attractions repeat in these three collections so make sure you read through them all.
Most people come to Las Vegas with the same general thoughts and expectations.  I want to see all of the bright lights.  I want to party and blow off some steam, I've been so stressed lately.  I hope to come home rich.  Maybe I'll win big so I can quit my job.  I at least promise I won't lose more than $X,XXX,XXX (the less "X"s the better of course).
While the casinos are definitely a must, most people can't afford (literally) to spend all of their time there.  Regardless of whether you are going for a weekend or for a full week, here is a list of our top 10 things to do in Vegas.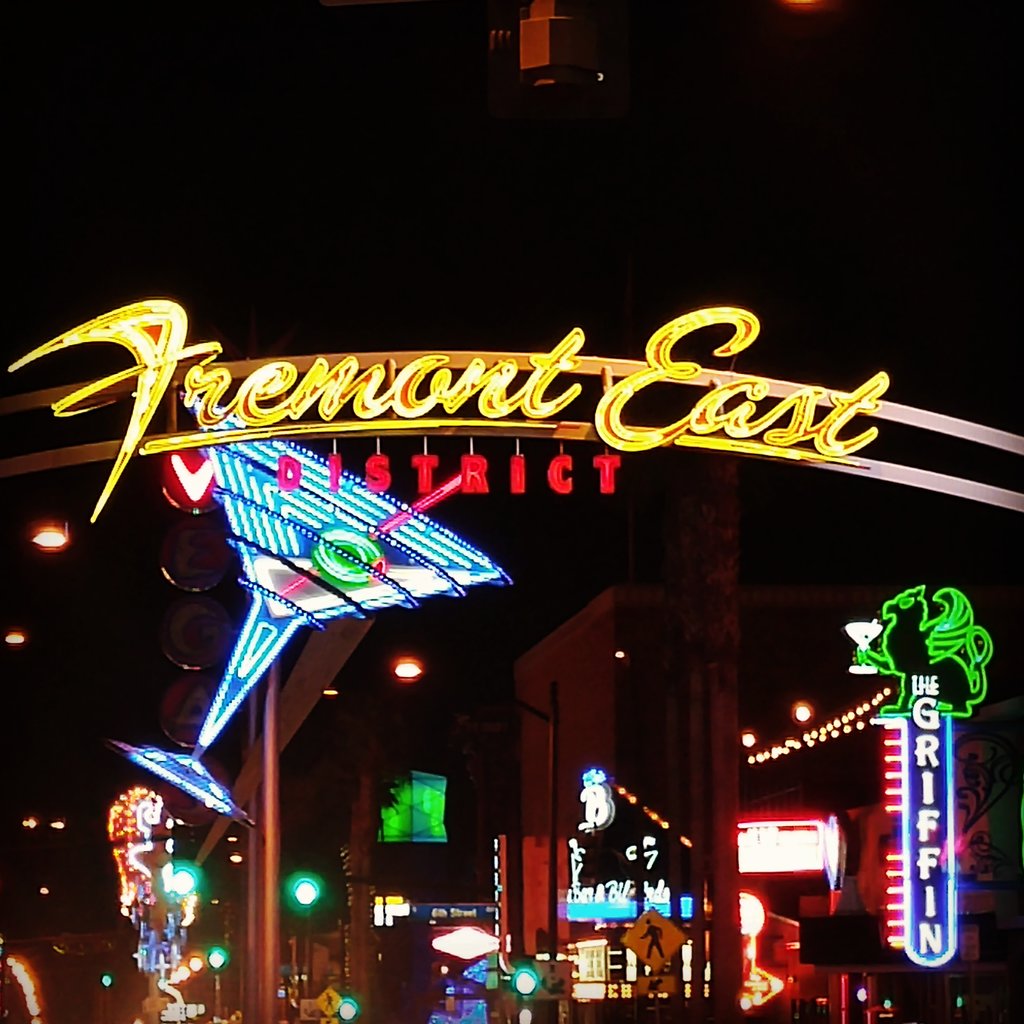 1. Old Vegas
Did you know that the Las Vegas Strip isn't even located in Las Vegas?  Seriously.  It's actually located south of the Las Vegas city limits in a town called Paradise, Nevada.
Old Vegas, also known as Downtown Las Vegas, was the precursor to the Las Vegas Strip but is still worth going to today.  In Old Vegas the neon signs are probably closer to what you've imagined Vegas looking like.  Instead of big sleek TV type billboards, you'll see a cowboy riding a horse or a giant martini glass seemingly made out of tons of giant light bulbs.
Old Vegas still has plenty of restaurants, bars, and casinos.  But it has a completely different feel than the Las Vegas Strip and is definitely worth a visit.  So head over to Fremont Street, and if you're brave, you can even try "touring" Old Vegas from the air… on the SlotZilla Zipline.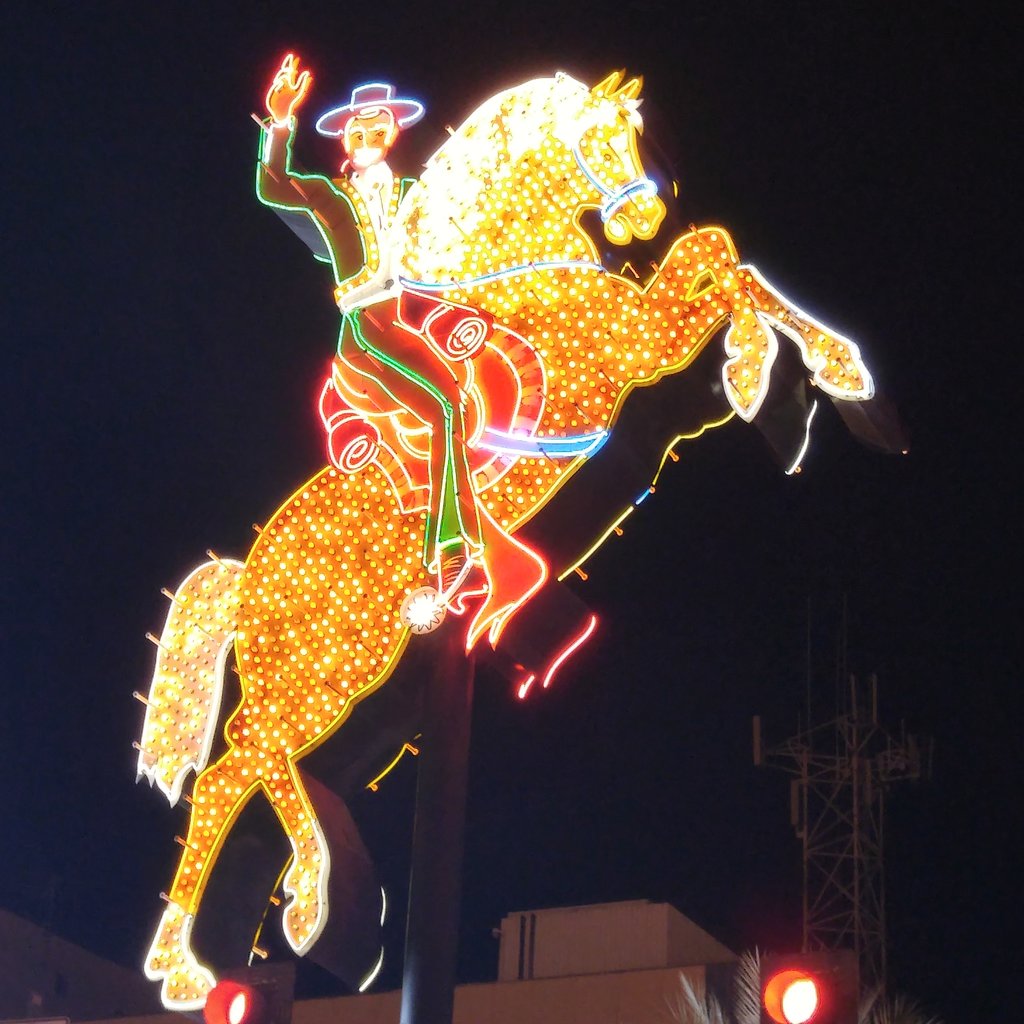 2. Walk The Strip
You'll probably end up walking up and down the strip on more than one occasion, but it's a good idea to go out and explore on your first day as soon as you check into your hotel.  This will give you an idea of where all of the major casinos are located.  Of course walking the strip also makes for some great pictures (both of the landmarks and of the interesting people you'll see).
3. Sports Books
The sports book section of the casino has comfy chairs, tables, and more TVs than you've ever seen in one place at one time.  Pick up a betting sheet and start planning what bets you'd like to make.
If you've spent much time on Scenic States you've probably picked up on the fact that I am a bit of a football-holic.  The last couple times that I've been to Vegas were right before the college football National Championship and the Super Bowl.  I of course had way too much fun (read: spent too much money) making all kinds of bets on the games.
I think the MGM sports book betting page for the Super Bowl was something like 5 pages front and back this year.  There's a lot more to bet on that just the final winner.  You can bet on the first score of each quarter, the player to make that score, or more obscure questions like "will Carolina score in every quarter?" – thanks for losing me 5 bucks, Cam.
I'd highly recommend picking a sporting event happening while you're in town, betting on the game, and then watching the game right in the sports book section of the casino.  You'll hear others cheering along with you as the game progresses.  If you make bets on a game that takes place after you leave Vegas then you can mail your winning tickets back into the casino.  They will send you a check with your winnings in the mail within a couple of weeks.
4. Night Clubs
If you normally like going out to clubs in your hometown then you're in for a treat.  There are night clubs in all of the major casinos and there are club promoters all over the strip trying to convince you to come to their club that night.
Even if you aren't normally into the clubbing scene it's still worth going to a night club in Vegas at least once.  Las Vegas has some of the premier night clubs in the world and these clubs are likely much different than any club you've been to in the past.
For example, when I was at Hakkasan there was a lot more than just drinking and dancing.  There were aerial silks performers dangling from the ceiling.  Their performances were good enough that it'd be worth going to a show just to watch them.  But at the club they are basically just background entertainment.  There were extremely wealthy people with private tables.  Their servers bringing them thousand dollar bottles of alcohol with sparklers shooting out of the top to draw attention.  The wealthy (or maybe just drunk) were dancing on the tables throwing money into the air and making it rain.
It certainly felt like I was part of a movie set.  I guess there's some reality to those Hollywood scenes after all.
5. Pool Parties
If you enjoyed your night out at the club then you're bound to love the daytime equivalent.  Keep the party rolling with one of the many adult only pool parties.  With drinks, some of the top DJs, and sometimes even celebrity hosts, it's bound to be a wild party.  Some adult only Las Vegas pool parties are even topless.
Not all of the pools are wild and crazy though.  If you're still recovering from the night before then go to a pool where you can rent a cabana, or a pool where you can get a poolside massage, or a pool that has a lazy river.  There are family friendly pools.  There are wave pools.  There are even pools with swim up black jack.
Just be aware that pools aren't open all year round.  Pool season is generally between March and October.  If you are going to Las Vegas in the winter you will likely still have good weather, just not quite warm enough for a swim.
6. Take Your Picture With The Las Vegas Sign
You know that sign.  The quintessential image of Las Vegas.  Well it turns out the Welcome to Fabulous Las Vegas sign is actually quite out of the way from the rest of the strip.
If you have a car then driving is definitely your best bet.  Your other options are to take a taxi or to walk from Mandalay Bay.  There is a free tram that runs between Excalibur and Mandalay Bay to help you get there faster.
7. Fine Dining
Some of the top chefs in the world have restaurants in Las Vegas.  While you are here you absolutely need to try out one of the many fine dining restaurants.
Fine dining means something different for different people.  To some, fine dining might mean the best burger they've ever tasted (try Gordon Ramsay's BurGR).  To others it might mean an Italian meal with table side service (try Carbone).  And my personal favorite form of fine dining is a perfectly cooked steak, plenty of wine, and side dishes big enough to share with the whole table (try Tom Colicchio's Craftsteak).
Regardless of how you define fine dining, I recommend you pair this option with number 8 below.  It doesn't matter if you are newlyweds, a group of friends, or business associates.  A nice dinner and a fantastic show is a great way to spend an evening in Las Vegas.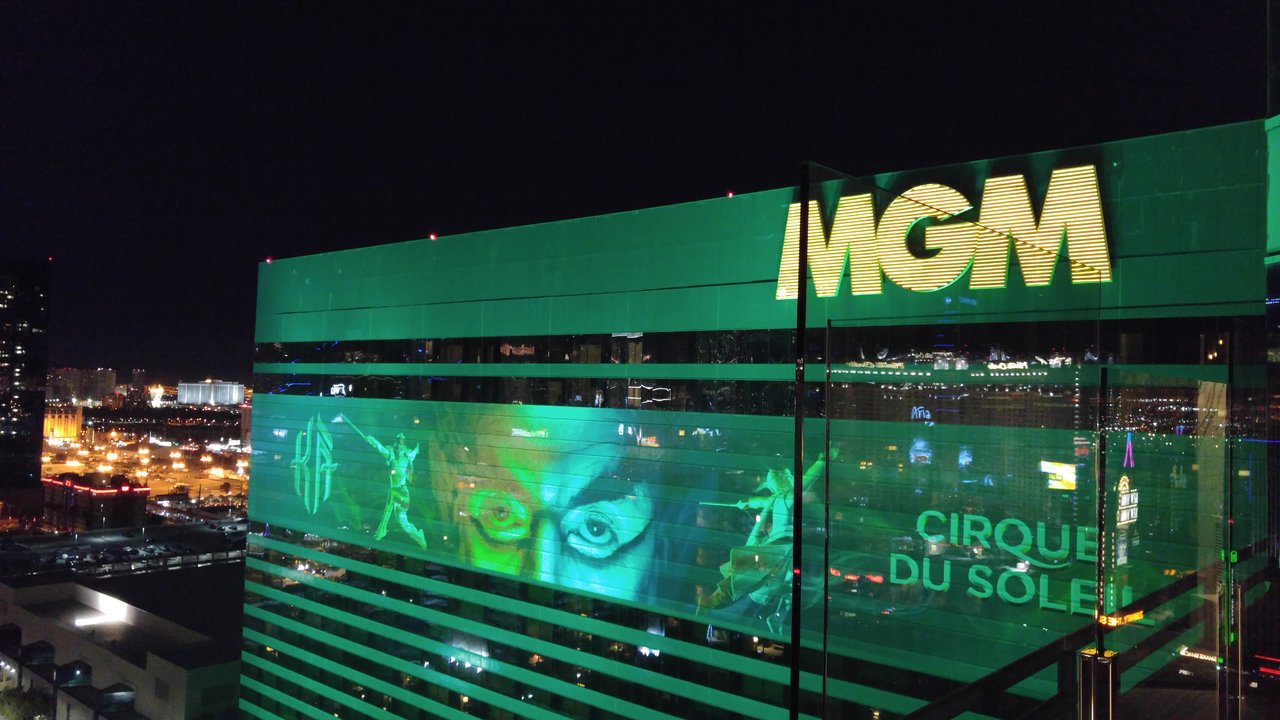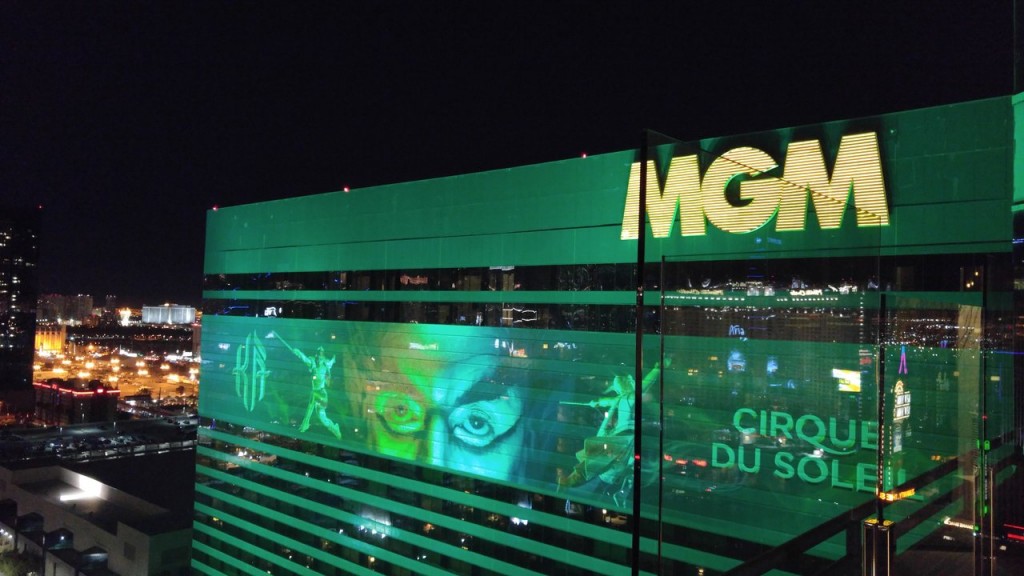 8. Shows
There are a wide variety of shows in Las Vegas.  There are singers, dancers, musicals, impersonators, circus acts, magicians, fake wedding parties, burlesques, variety shows, and more.
If you only see one show in Las Vegas I highly recommend that you see a Cirque du Soleil show.  There are 8 to choose from, so you aren't going to see them all in one trip.  Each show is different enough that, should you have the opportunity to see more than one, your second, third, or fourth Cirque du Soleil show will still blow you away.
9. Bellagio Fountains
The Bellagio Fountains are a Las Vegas icon.  And even better, the shows are completely free!  If you are walking around the strip during the day then stop and watch a fountain show.  If you are near the Bellagio in the evening for dinner, a show, or just drinking and gambling, it's worth stopping again.  The shows are constantly changing so it won't be the same as the show you saw in the morning.
Shows run every 15 minutes or every 30 minutes depending on what time of day it is.  Here is a the schedule.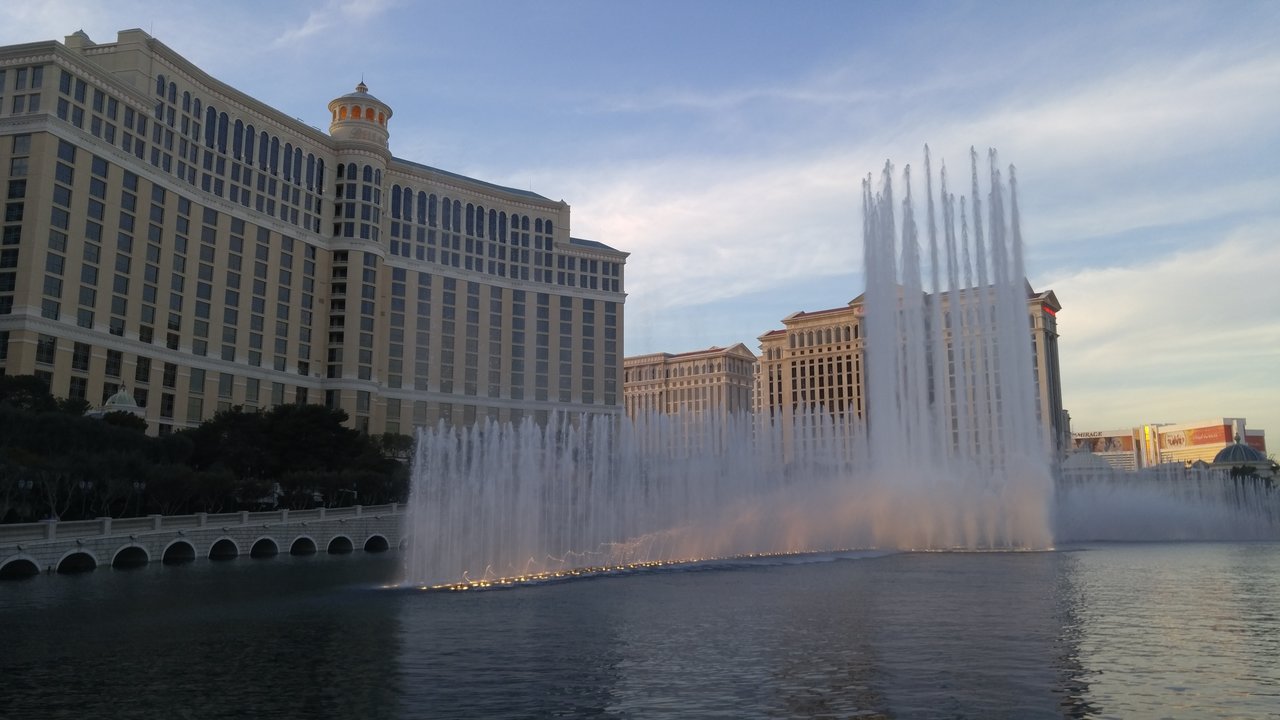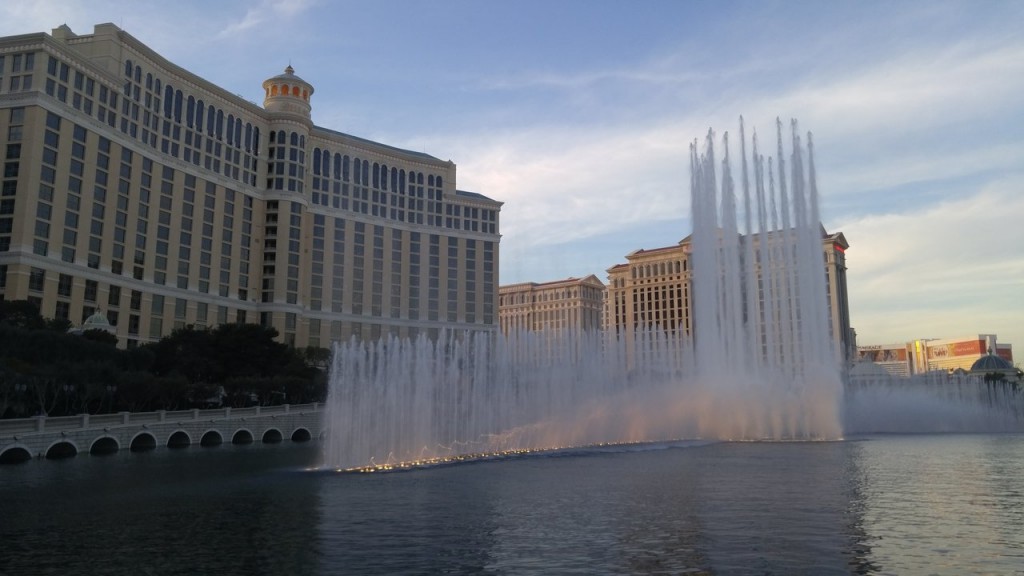 10. Casinos
And last but certainly not least is the casinos!  Las Vegas casinos are massive mazes with absurd amounts of table games and slot machines.  In some cases you can even walk from one casino to the next without even going outside.  It can be a lot of fun to start at your hotel and work your way down the strip, gambling in each of the different casinos on the way.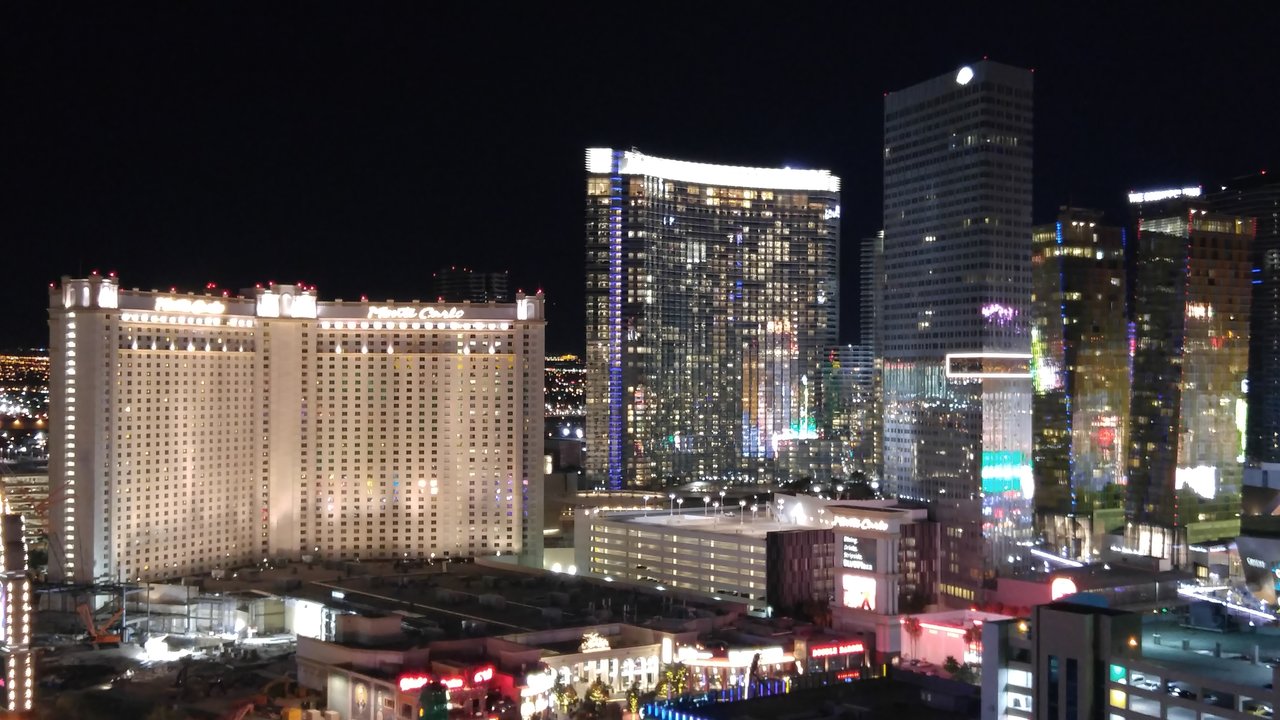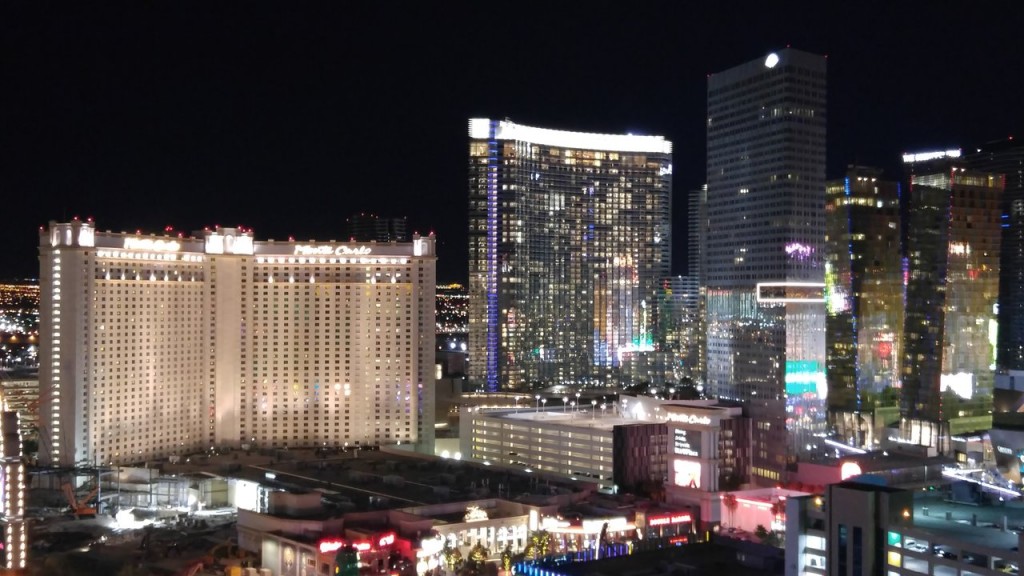 What are your favorite things to do in Las Vegas?  Is there anything we missed on this list?  Let us know in the comment section below!