Sure, Las Vegas is known for drinking, partying, and gambling, but there's a lot more to it than that.  In fact, there are so many things to see and do in Las Vegas that I bet you can't do it all in just one trip.  I promise, not everyone that visits this city is part of a crazed bachelor or bachelorette party.  While children may not be the town's target demographic, there are plenty of things to do in Las Vegas for kids.
Let me take one moment to clarify what I mean by "kids".  I certainly wouldn't recommend bringing along a baby, toddler, or very young child.  There aren't any playgrounds on this list, and I can't imagine the germs you might find crawling around on the casino floors.
However, if you have kids anywhere from elementary school age to teenager, then they will certainly enjoy our list of top 10 things to do in Las Vegas for kids.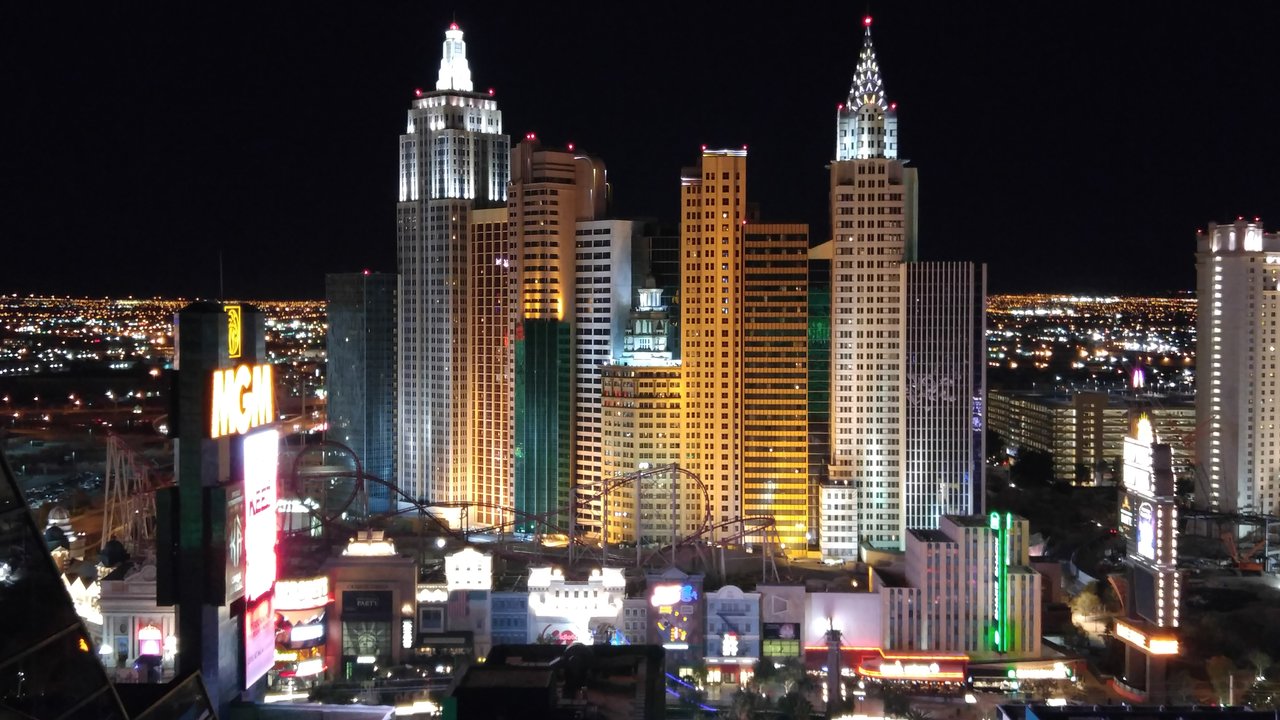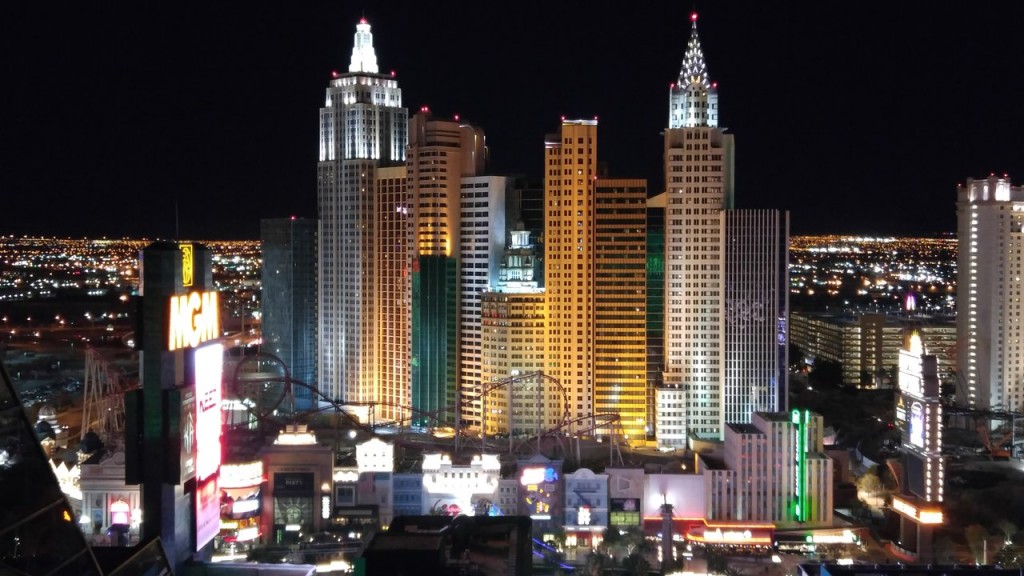 The New York New York Big Apple Coaster starts inside the hotel but quickly moves outside for a thrilling ride including a loop upside down.  Most of the coaster is visible from the strip.  Watching the coaster with screaming visitors is sure to tempt you inside for your own adrenaline rush.  This is a legit roller coaster and kids must be 54″ tall to ride.
If your kids are too young to ride the roller coaster it's still worth a trip to play in the arcade.  The New York New York arcade is located right next to the coaster and has a plethora of traditional arcade games.  Arcade loving kids could easily spend an afternoon in here.  When you're ready to leave make sure to cash out all of your tickets for prizes.
The Shark Reef Aquarium is a great place to take kids, and it's entertaining for adults too.  If you've been to large aquariums in major cities then this may feel a bit small, but the exhibits are very well done.
There are 14 different exhibits including the massive 1.3 million gallon shipwreck shark exhibit.  Sharks aren't all this aquarium has to offer though.  You'll find everything from crocodiles, Komodo dragons, and snakes down to the beautiful and colorful Caribbean reef fish.  The touchpool is great for younger kids who want to see what the stingrays feel like.
At $20 per adult and $14 per 4-12 year old child, the aquarium can be a bit pricey.  But that's true of pretty much everything in Vegas.  You'll probably spend at least an hour exploring the aquarium and it'll be worth your time and money.  The Shark Reef Aquarium is something your whole family will enjoy.
This experience is based on the CSI TV show, but gives you and your kids a chance to solve the crime for yourself.  It is recommended for kids age 12 and up.  Younger children must be accompanied by an adult.
Some adults may find the mystery too easy to solve.  Kids shouldn't be worried about the difficulty level, this activity is ideal for families with kids.
4.  A Day at the Pool
What kid doesn't love going to the pool in the middle of a hot summer?  Sometimes visiting the hotel pool is the best part of a vacation from a child's perspective.  Las Vegas has plenty of pools to choose from.  Pretty much every hotel in the strip has at least one pool. More often than not these hotels have multiple pools and other features such as water slides, wave pools, and lazy rivers.
You'll want to do your research first before choosing which pool to visit.  This is Las Vegas after all, so some of the pools are known for more of a day club party environment.  I'm not trying to scare you away though, there are plenty of family friendly pools to choose from.
Adventuredome is a giant indoor amusement park with 25 rides and attractions.  A family with kids could easily spend a whole day here.  There are plenty of kids rides such as a carousel and junior roller coasters.
You don't have to be a young child to have fun at the Adventuredome though.  There are also thrill rides for teenagers and adults to enjoy.
Rides can be purchased individually.  However, the best value for your money is to plan to spend a while here and purchase the day pass.
When you started planning a trip to the desert you probably weren't expecting to swim with bottlenose dolphins, right?  Wrong.  It's a perfect play on words that The Mirage is home to these bottlenose dolphins in the middle of the Las Vegas desert.
Plenty of packages are available to learn about the dolphins.  You can do yoga with the dolphins, take a VIP tour of the dolphins, be a dolphin trainer for a day, or even paint with the dolphins!  And that's not all.  In addition to dolphins, the Secret Garden has White Tigers, White Lions, and Leopards for you to see.
7.  Shows
Las Vegas has so many nightly shows that you could go out every night on your trip and not even come close to seeing them all.  Of course not all Vegas shows are appropriate for children, but plenty of them are.
If you have younger children consider taking them to one of the many magic shows.  I'm not talking about cheesy shows either, Las Vegas has some of the top names in magic like David Copperfield and Penn & Teller to name a few.
Older kids and adults will also love the magic shows, but the older your kids are the wider range of options you will have.  If you are traveling with teenagers then you absolutely need to take them to a Cirque du Soleil show.
You could also consider singing shows like Legends In Concert with impersonators of well known music performers, and dancing shows like Jabbawockeez, who got their show after becoming champions of the TV show America's Best Dance Crew.
M&M's World is located right on the Las Vegas strip and is four stories tall!  On the first floor you can expect to see the typical gift shop type merchandise.  As you work your way up stairs though, there are plenty of things to see and do.  You can personalize your own M&Ms, watch a free 3D movie about your favorite M&M characters, and look through the M&M NASCAR memorabilia on the fourth floor.
The Eiffel Tower at the Paris Las Vegas Hotel is a half sized replica of the famous Paris, France attraction.  On the Eiffel Tower Experience you'll take a glass elevator up 460 feet.  Once you get to the top you'll have 360° views of the Las Vegas strip which is fun for all ages.
To get to the top you'll have to pay for a ticket, but once you get there you can stay as long as you'd like.  Make sure you bring your camera and take your time snapping lots of great photos.  You'll want to plan your Eiffel Tower Experience visit so that you're at the top during one of the Bellagio Fountain shows.
This is the only attraction on our list that isn't actually on the Las Vegas Strip.  The Golden Nugget is located on Fremont Street, in the heart of downtown Las Vegas.  Downtown Las Vegas is worth visiting on it's own because it has a very different feel to it than the Las Vegas Strip, but visiting the Shark Tank is something even the kids will enjoy.
The Shark Tank at The Golden Nugget is actually an aquarium surrounded by a pool.  Spend a day at the pool and really feel like you are swimming with these giant sharks.  Kids will love the pool's 3 story water slide that travels right through the middle of the shark tank!  If that isn't close enough for you then you can also buy tickets for the behind the scenes Shark Tank tour.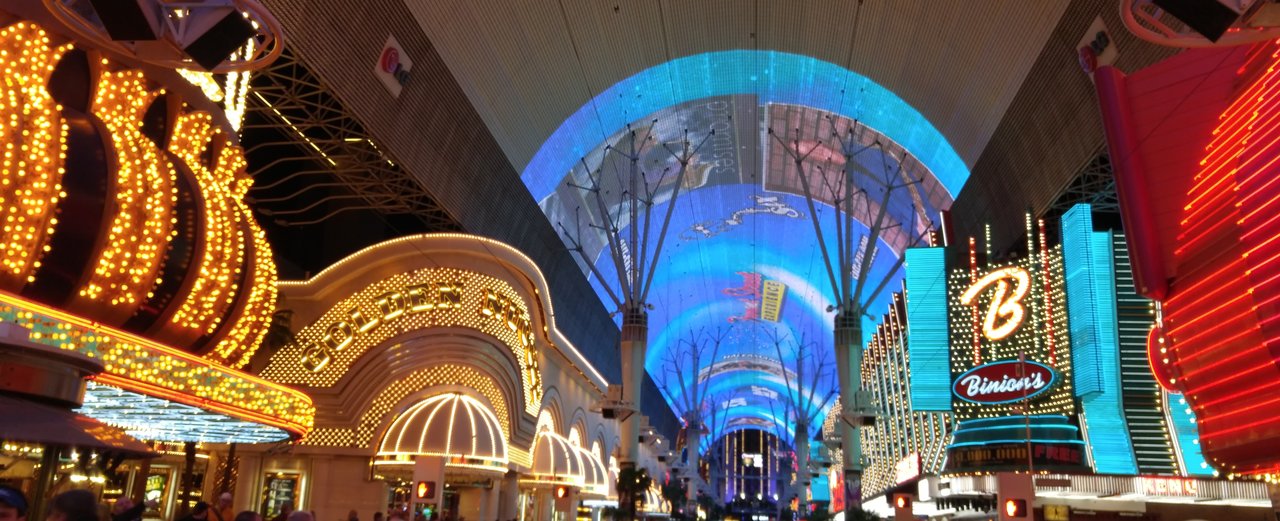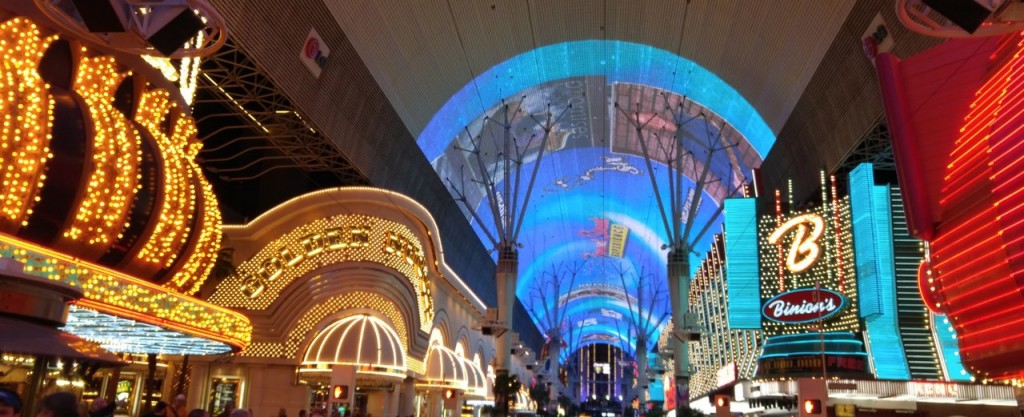 Do you know of any kid friendly attractions in Las Vegas that we missed?  Let us know in the comment section below!