Are you planning a trip to Las Vegas?  If so you are probably wondering whether or not you'll need to book a rental car.  I just got back from my 3rd trip to Las Vegas so I thought I'd help shed some light on the issue.
Flying into Las Vegas
I'll assume that you are going to be flying into McCarron International Airport (code LAS) like the vast majority of Las Vegas visitors.  Most choose to stay in one of the resorts located in the Las Vegas Strip.  If this is how you are planning on arriving and where you are staying then you'll be happy to hear that you probably won't be needing a rental car.  
The airport is only a 10-15 minute cab ride to any of the hotels on the strip.  When you arrive at the airport it's very easy to follow signs to the taxi lines.  You don't have to worry about trying to "hail" a cab, there is a line of cars and an attendant at the taxi stand that will help you.
It's just as easy to take a cab ride back to the airport at the end of your trip.  There are taxi lines at the front of each hotel.  Just get into one of the lines with all of your bags after you've checked out.  The taxi stand attendant will make sure you have a big enough cab to fit your bags and you'll be on your way back to the airport.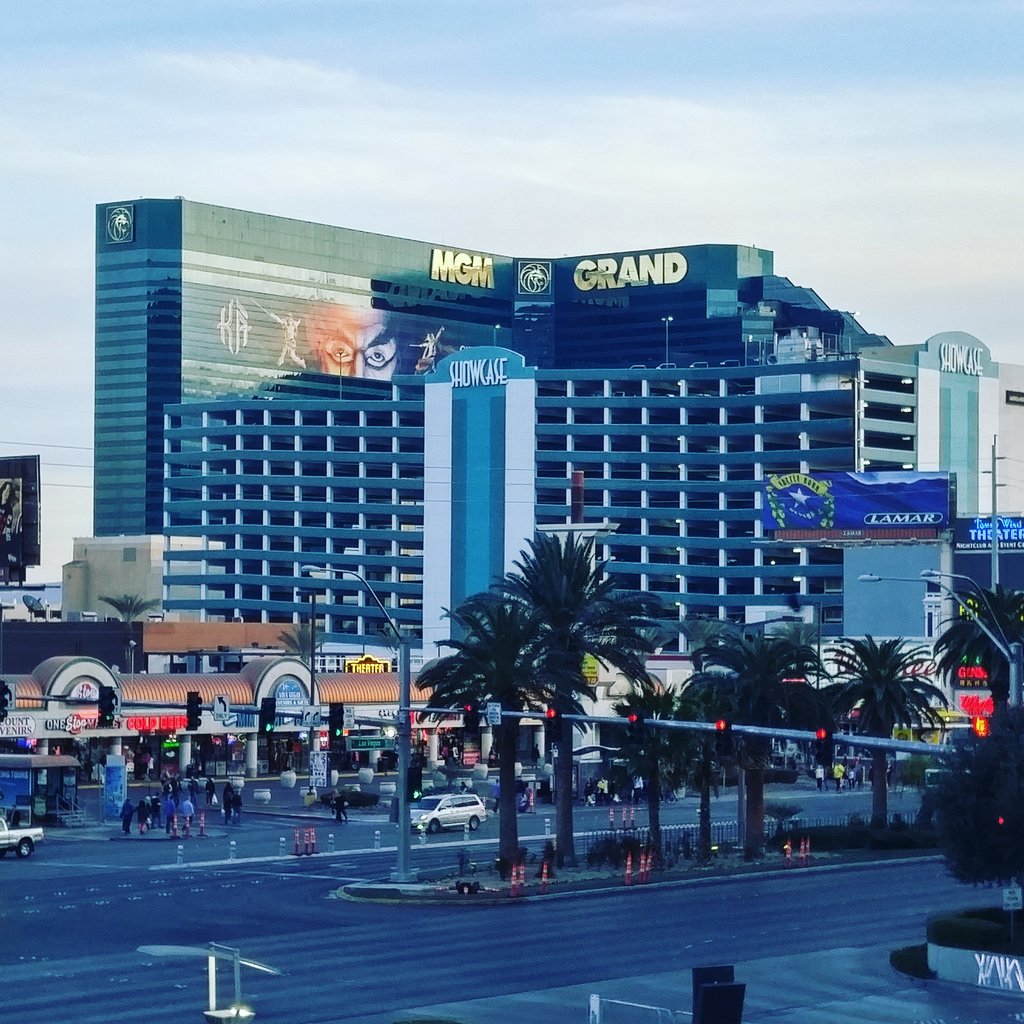 Walking the Strip
One of the best ways to explore Las Vegas is to walk the strip, so having a rental car certainly won't help you here.  You'll just want a good pair of walking shoes and a camera.  
As you walk down the strip you'll notice that the sidewalks are usually quite separated from the road.  This is a good thing.  With 6 lanes of traffic in each direction and taxi drivers weaving between lanes to get customers to their locations as quickly as possible, it's best for foot traffic to be separated.  
Most intersections on Las Vegas Boulevard have bridges over the roadway for foot traffic to use.  These footbridges have stairs, escalators, and elevators and sometimes go directly between stores, restaurants, and casinos.
You'll quickly realize that everything in Vegas seems to look pretty close together, but can really be quite far apart.  The casinos are so much bigger than they look in the distance and so are the city blocks.  So as an example, if you were going to walk from the MGM Grand to the Bellagio and looked at a map you would see that it is only 2 blocks away and across the street.  However, if you actually check google maps you'll see that the distance is actually 1 mile!
A good way to explore the strip is to start walking from you hotel down the strip, stumbling through the many shops and casinos, until you've tired yourself (or your feet) out and can't walk anymore.  Walk to the front of the closest casino, get in the taxi line, and have the cab driver take you back to your starting hotel.  If you drove your rental car to the strip, then you're not going to have this same option because you'll have to make sure you eventually walk back to pick up your car.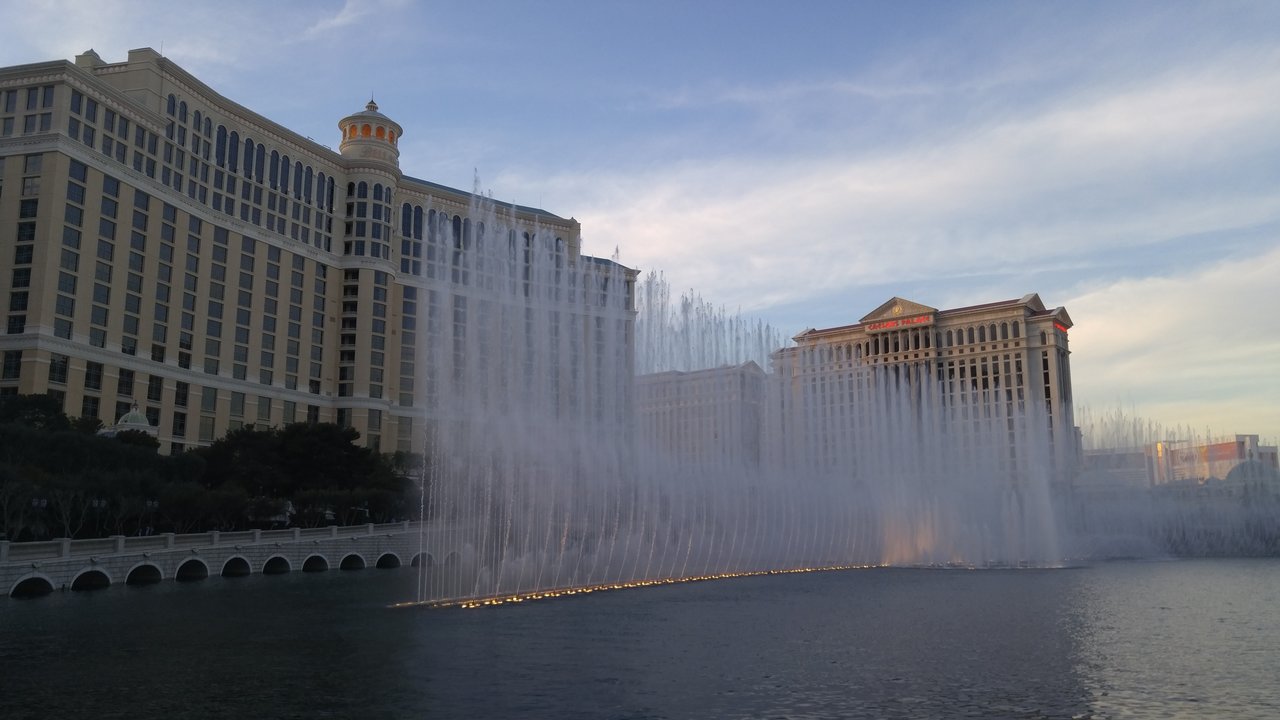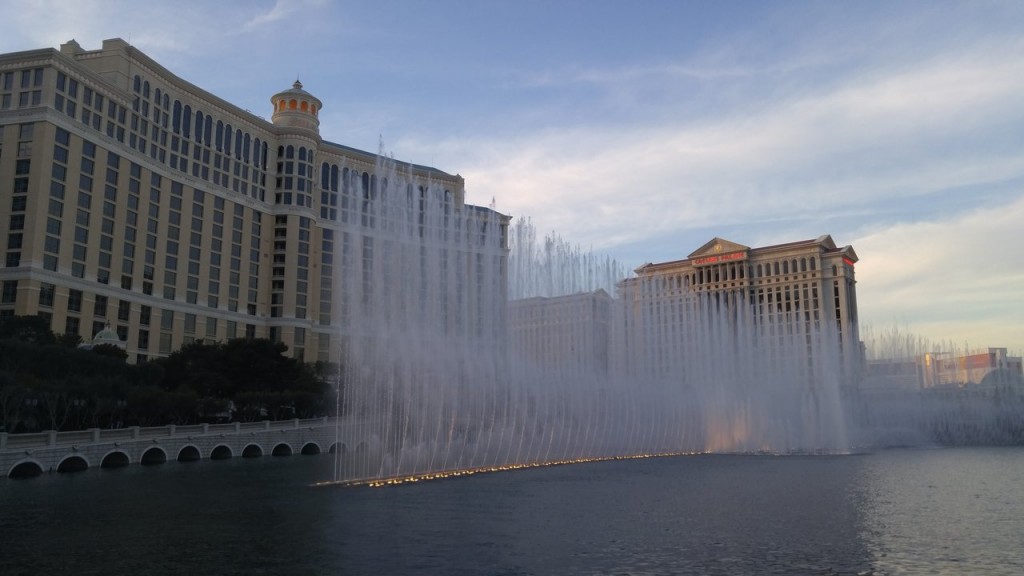 Monorail
Another option besides a rental car or a taxi is the monorail.  The monorail runs basically parallel to the strip behind the MGM Grand, Paris, Flamingo, etc. There is a fee for the monorail so if you are traveling with a big group it may actually be cheaper to get a taxi, but it's good to know that you have multiple options available for getting around Las Vegas without a car.
Taxi Stands
As I mentioned above, all of the casinos have taxi stands out front.  This is great for when you are headed out for the night.  It doesn't matter if you are going to dinner, a show, a nightclub, or to go gamble, pretty much every one of these destinations is located inside one of the major casinos.  
If you take a taxi out from your hotel there's no need to worry about whether you'll be able to find one to take you back home.  At the end of the night just head to the front of the casino where you'll find a taxi stand and an attendant waiting to help.  Sometimes right after a show lets out there will be a line that forms for the taxi stand, but the casinos do a good job of putting up ropes to keep orderly lines and they go pretty quickly.  
Paying for Parking
Full disclosure: I've never gotten a rental car in Las Vegas so I'm not 100% sure about the parking situation.  Here's two things I do know:
In Las Vegas you spend a lot of money

In Las Vegas you do a lot of walking
Everywhere you go you are going to be spending money, and I'd imagine a lot of parking around Vegas is the same.  I've heard that a lot of casinos actually do offer free parking but are starting to change their parking policies in 2016.  I would truly be shocked if you were able to use a rental car without accumulating quite a lot of of parking charges throughout your stay.  If you are still considering getting a rental car at this point then make sure you at least check the parking policy at the hotel you are staying at before booking one.
Did I mention you do a lot of walking?  I stayed at the MGM Grand and just to get from the hotel room to the front desk can be a 10-15 minute walk.  So don't think that by driving your own car you'll be able to drive straight to your destination and avoid walking.  I was in the MGM parking lot once with a friend who had driven in from California.  Just to get to his car from the front desk was another 15 minute walk.  Casinos in Las Vegas are huge.  Hotels in Las Vegas are huge.  Therefore, parking garages in Las Vegas are also huge.  
Ok by this point you are sick of me talking about all of the walking in Las Vegas.  But just for a minute, all you girls out there imagine doing it in heels.  You won't want to be walking between the parking garages just to get to the entrance of the casinos.  Just take a quick cab ride and get picked up and dropped off at the front door.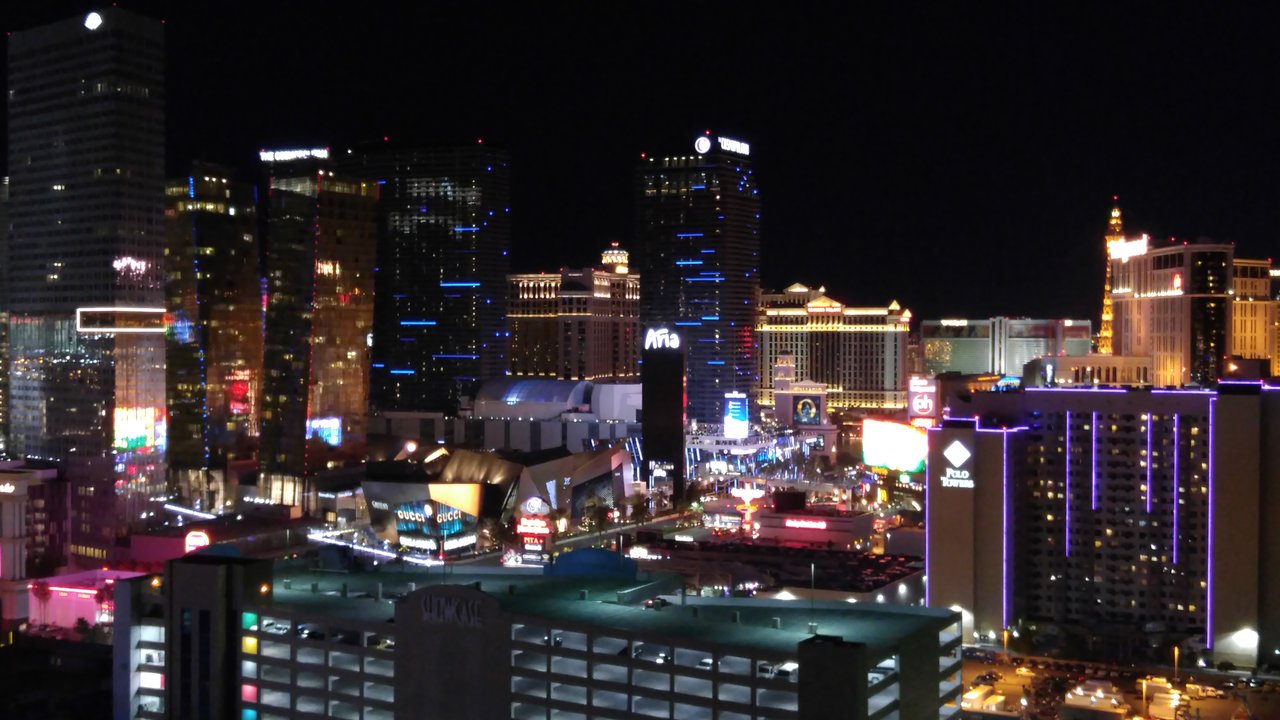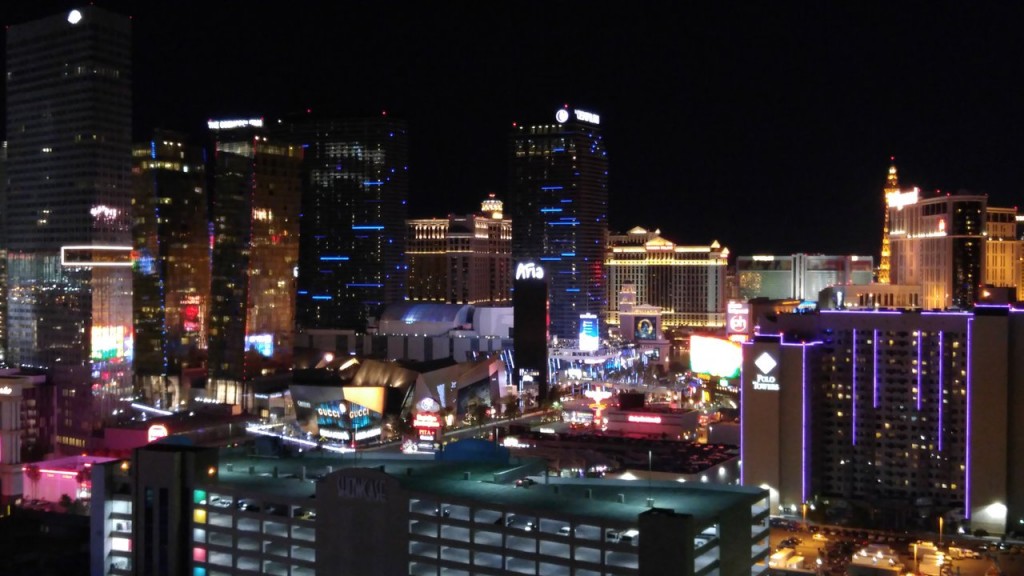 A Night Out in Las Vegas
If you came to Las Vegas with a group of friends then chances are you came to let loose and have some fun.  Do you really want to be arguing over who is going to be DD'ing that night?  It is never ok to drive after drinking, but especially not when you'd be traveling through 6 lanes of traffic filled with speeding taxi drivers.  If you are planning on drinking throughout the night (casinos give away beer, wine, and mixed drinks for free) then you definitely won't want to deal with a rental car.
Day Trips Outside of Las Vegas
Ok we've finally reached the part where it might be beneficial to have a car.  Are you planning on taking any trips outside of Vegas while you're there?  For instance, the Hoover Dam is only about an hour drive away from the Las Vegas Strip.  If you plan on making any trips like this then you might be able to justify getting a rental car.  You may even want to consider renting a car just for a day instead of for your whole trip.  
If you want to make some day trips from Las Vegas and don't want to get a rental car then that is fine too. Take your choice between a bus tour to the Hoover Dam, a helicopter tour to the Grand Canyon, or even taking a day trip to jet ski on the Colorado River.  There are plenty of tours that leave from the Las Vegas Strip to accommodate your vacation style.
Have you been to Las Vegas?  Did you rent a car?  Let us know in the comment section below!