You don't need to travel far with these 10 best food cities in the US.
For the sake of something new, I'm not going to bother rehashing the debate on NYC vs. LA. We all know you guys have the best food in the country by far.
Instead, I'm going to explore five foodie-favorite cities famous for specific cuisine or restaurants, and 5 other cities that are underrated (but should definitely be included in anyone's food travel wish lists).
5 Must-Visit Food Destinations
Note that the food and restaurant choices I list below are completely my own. I know people can get intense with "the best" pizza, cheesesteak, seafood, gumbo, tacos, etc., so take my recommendations as is (my recommendations only – and not facts).
So here we go…
1. Philadelphia, Pennsylvania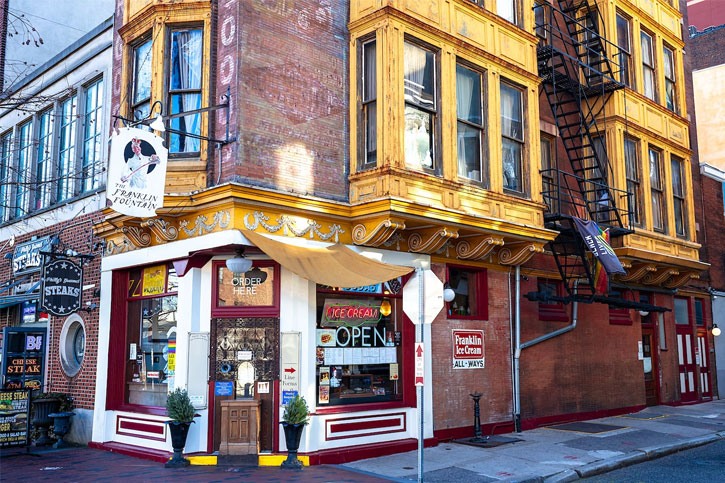 Reason to go: From top-notch sandwiches to famous-chef run restaurants, Philly is a melting pot of flavors from different cuisines.
Must-try Philly foods: Philadelphia staples like cheesesteak, soft pretzels, and water ice, or newer famous food like soup dumplings, hand-pulled noodles, and
Restaurants to check out: Angelo's or John's Roast Pork (for cheesesteak), Zahav (for their lamb shank), Franklin Fountain (for Mint Chip ice cream)
If this is your first Philly food tour, you have to try at least one of the famous cheesesteak shops.
If you can't pick what to eat and want to see your options first, I recommend you go to the Reading Terminal Market , Southeast Asian Market (at FDR Park), or the historic Italian Market for local food vendors and restaurants.
You can also go deep into specific cuisines such as Lebanese kebabs (in the Fishtown area), or Filipino comfort food (like Perla in the East Passyunk neighborhood).
Aside from Zahav, other award-winning chefs have transferred to Philly and made the city home, and as a result, opened their own restaurants like Vetri Cucina and Vernick (which require reservations and are pricier than Philly's unique quick foods but worth the visit nonetheless).
If you decide to go here, check out my 1-day Philadelphia city tour guide for an authentic PA experience.
2. Chicago, Illinois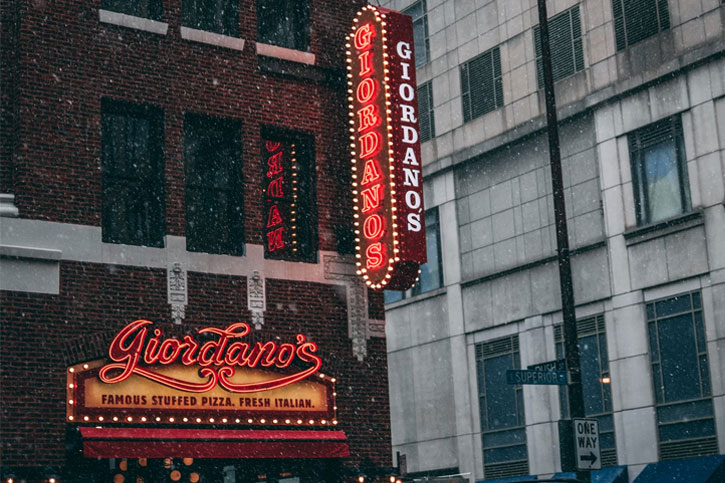 Reason to go: From Chicago's easy-eats (hotdogs and pizzas), to their sit-down multicourse from 50+ James Beard Award winners, you won't run out of quality food here.
Must-try Chicago foods: Deep-dish pizza, Chicago-style hotdogs, Chicago Italian beef sandwich
Restaurants to check out: Leon's Barbecue (for awesome BBQ rib tips), Original Rainbow Cone (for their iconic layered ice cream)
Foodies visit Chicago for their pizzas (whether you're a fan of paper-thin-sliced pepperoni pizzas or the deep-dished kind), you can't go wrong visiting places like Pequod's, Lou Malnati's, and Oprah's favorite, Pizano's. The Chicago-born Giordano's (pictured above) aren't just serving deep-dish pizza in two – it's also expanded to other states.
Chicago's food neighborhoods include the Ukranian Village Deli (and their pierogi), the Pilsen district's Mexican tacos/tamales (like Manolo's Tamales), and Uptown's Vietnamese bánh mì (at Ba Le Sandwiches).
You can also explore Chicago's food fare on your own, starting with the Wicker Park restaurants.
If you have extra money, I recommend calling reservations for Jonathan Sawyer's Kindling, or the massive Chicago Winery (for a night of good food and good wine).
3. New Orleans, Louisiana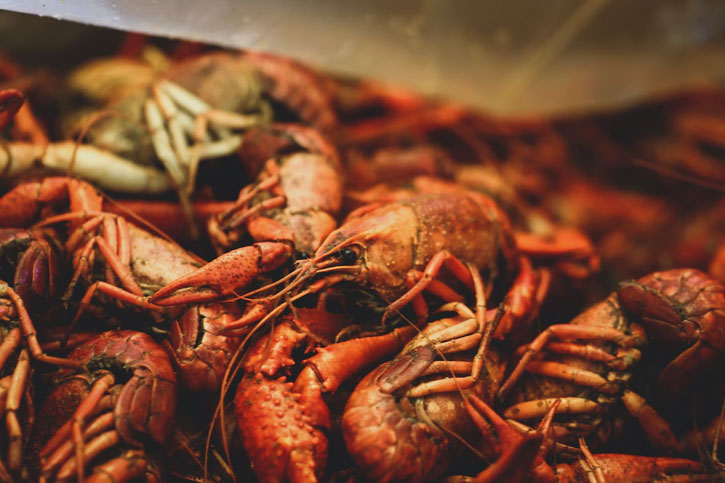 Reason to go: Street parties, seafood and soul food galore with influences from Africa, Europe and the Caribbean
Must-try New Orleans foods: Gumbo, jambalaya, red beans and rice, crawfish, muffulettas, and po'boys, among others
Restaurants to check out: Antoine's Restaurant (for their world-famous Oysters Rockefeller), Commander's Palace (for the turtle soup), and Creole House (for their crawfish etouffee)
You don't need to wait for Mardi Gras to visit New Orleans.
If you're craving for soul food, you won't run out of things to try here. Try the staples by visiting Gumbo Shop, Mother's jambalaya, Sammy's po'boys, Cafe du Monde's beignets, or Verti Marte's muffulettas.
The cuisine you find here is so diverse. While originally famous for the dominant Cajun and creole cuisine thanks to places like Brennan's, the modern New Orleans food scene now has expanded to include international cuisines from India, Vietnam, Israeli and more.
What I like best about taking a food tour in New Orleans is that you can get pleasantly surprised with cheap eats that taste expensive, and then get an insanely unforgettable experience eating at fancier places like Lengua Madre of chef Ana Castro fame.
If you're sticking with the French Quarter, here you'll find traditional Creole restaurants like Galatoire's and Broussard's.
I love Mid-City area for their different cuisine choices, from Bevi Seafood to Blue Oak's bbq, and Vietnamese-Creole MoPho. Plus, most restaurants on this NOLA neighborhood serve local craft beer.
4. Houston, Texas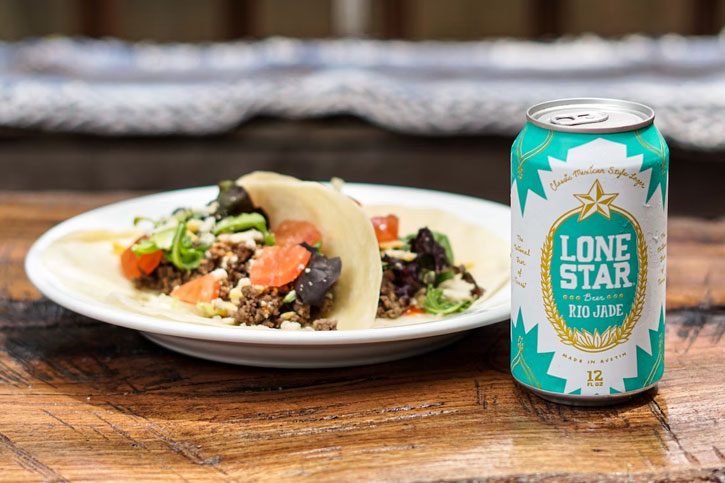 Reason to go: It's no longer just a Tex-Mex town. Houston now has cuisines representing authentic food from Mexico, China, South America, Vietnam, Southeast Asia, Latin America, Africa, and more.
Must-try Houston foods: Houston's barbecue and brisket, breakfast tacos, tamales, crawfish
Restaurants to check out: Don't forget the staples – BBQ and brisket – and visit places like Brett's BBQ, Gatlin Fin & Feathers, and Burns Original BBQ, especially if this is your first time to explore Houston food.
My favorite are food truck places in Houston. It's where you could discover many fusion goodies (think Coreanos with their unique Korean-Mexican BBQ tacos). The city also has a bunch of coffee shops, like the Empire Cafe with the best drip coffee you'll ever have.
Of course, you can also find these fusion places elsewhere in town. For Vietnam-Cajun fare, the well-loved Crawfish & Noodles is definitely a must if you're a fan of spicy seafood.
The always-busy Post Market is the best spot to go if you're unsure and want to use your eyes to pick from a spread of international fusion eats like ChòpnBlok (West Africa), East Side King (Japanese), Hawker Street Food (Latin America/Southeast Asian food), Ramen Moto (Chinese street food), and Soy Pinoy (street eats from the Philippines), among others.
5. Asheville, North Carolina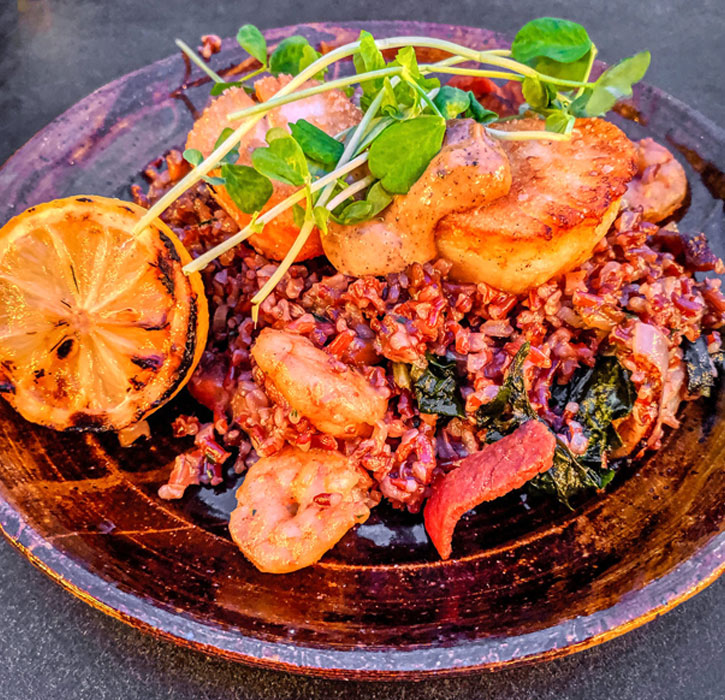 Reason to go: Good food and some of the best breweries in the country
Must-try Asheville foods: simple, filling soul food like cornbread and beans, sweet potato pancakes, country ham biscuits, tapas, BBQ
Restaurants to check out: Biscuit Head (for the country ham biscuits), well-loved local place Early Girl Eatery (for its Early Girl Benny breakfast).
Whether you're going on a brewery tour in Asheville, or just passing by this beautiful North Carolina town, you should know that Asheville is quite a foodie city too!
Asheville has over 120+ restaurants, but my favorites are always the ones that speak to your soul, which you'd probably crave for once you're back home. Yeah, I'm talking about meals like Tupelo Honey Cafe's sweet potato pancakes.
Those who are after a heavy, unforgettable meal should visit Buxton Hall Barbecue and order its award-winning, smoked pulled pork. Many other James Beard Award restaurants call Asheville home, so if you're after the best of the best, check out restos like Cúrate (Spanish tapas), Chai Pani (Indian street food), and former Curate chef's own J. Chong Eats (Cantonese dumplings).
For desserts, don't miss The Hop Ice Cream Cafe for their yummy donut ice cream sandwiches, or the French Broad Chocolate Lounge for their delectable everything-chocolate menu.
5 Food Cities You've Probably Never Considered
The locals already know about them – but you'd probably been focusing your eyes on the big cities and had no idea the town near you offers plenty of cuisine your foodie heart would love.
For me, these are some of the best, but underrated, food cities in the US:
6. Tucson, Arizona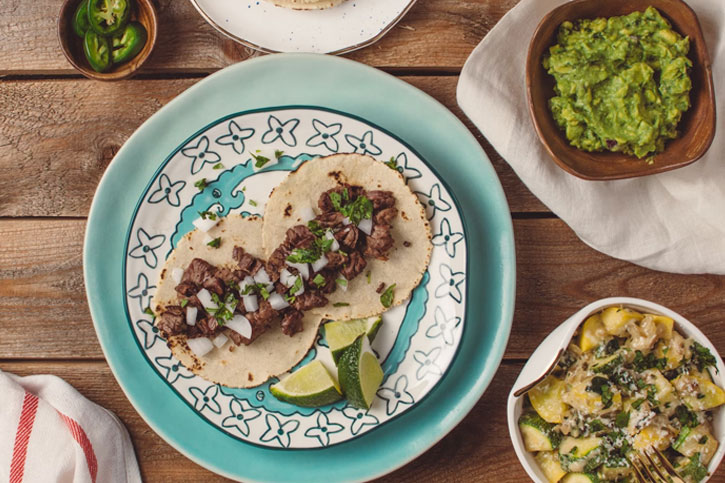 Reason to go: Sonoran Mexican food
Must-try Tucson foods: flour tortillas with grilled carne asada, Sonoran hotdogs, tamales, carne asada burrito
Restaurants to check out: El Guero (Sonoran hotdogs), Casa Molina (Chiles rellenos with tortillos), El Charro Cafe (Carne seca), Bata (locally-sourced vegan restaurant), Tito and Pep (queso fundido), and BOCA Tacos Y Tequila (salsas from Top Chef ex-contestant Maria Mazon)
Tucson, Arizona is usually overlooked for bigger cities like Phoenix, but the food here is exceptional.
There's a reason Top Chef chose Tucson for its finale in 2022. It's also the first US city to be designated a UNESCO City of Gastronomy – it was recognized in 2015 as a dining destination for its Mexican and Native American culinary heritage.
Probably the best thing I like about many Tucson restaurants is how they source their ingredients mostly locally – and you can taste the freshness with every bite.
Many restaurants gone famous for their dishes. For example, Anita Street Market's red chile burro, El Torero's green corn tamales, Mi Nido's 'Presidential Plate, and Taqueria Pico de Gallo's shrimp tacos.
Aside from Sonoran Mexican food, there's also other wow-worthy cuisines from Kukai (Japanese comfort food), Kingfisher (traditional seafood), Noodleholics (Chinese noodle shop), Zemam's (Ethiopian cuisine), and Charro Steak & Del Rey (lobsters and steaks), among many others.
7. Birmingham, Alabama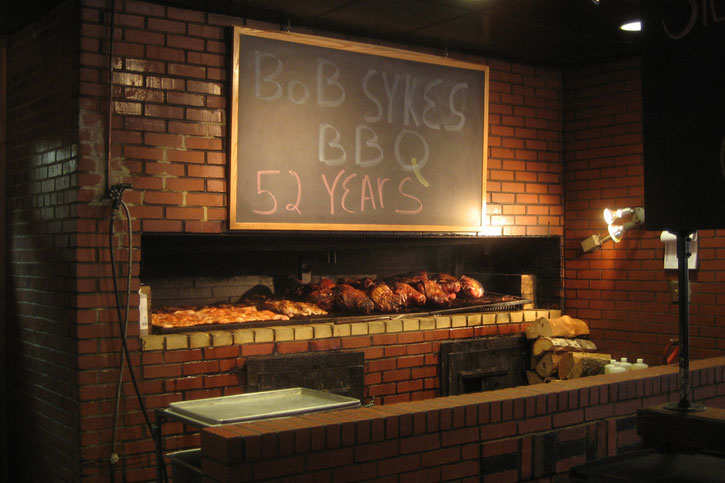 Reason to go: Go for the unique BBQ with white sauce, but stay for other southern soul food
Must-try Birmingham foods: fried chicken and waffles, oysters, corn dog, BBQ, pho doc biet, shrimp and baked grits
Restaurants to check out: Highlands Bar and Grille (try their stone ground baked grits or the Guadalupe Special), El Barrio (Mexican-American fusion), Post Office Pies (pizza)
It's understandable why Birmingham, Alabama wasn't as popular as a foodie destination like its neighboring cities Atlanta, Nashville or Austin. But in recent years, the city has gone through a rebirth with young chefs turning to Birmingham as their homebase. Some of these chefs grew up here, while others simply love the southern Alabama food.
If you haven't tried Southern buffets yet, make sure you don't leave the Magic City without visiting Niki's West. (It's closed on weekends, though, so be warned).
Don't miss historic Birmingham food places like Demetri's, Bottega, and Johnny's Restaurant.
There are restaurants notable for their specific cuisines, such as Red Pearl (American-Chinese food), Makarios Kabobs & Grill
(Middle East), Tasty Town (Greek), Lé Fresca (Italian), The Fish Market (seafood), and Masaman Thai Kitchen.
8. Santa Fe, New Mexico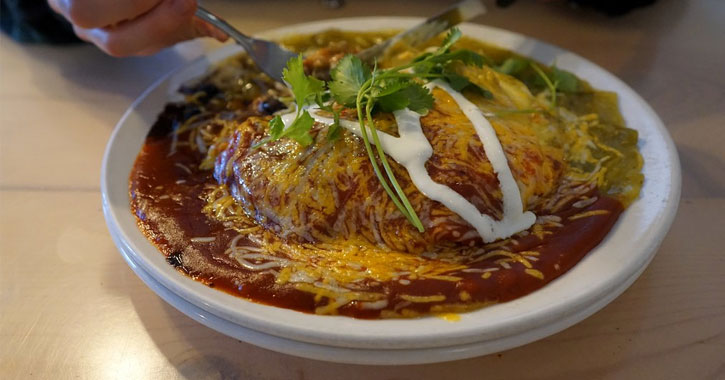 Reason to go: New Mexican food
Must-try Santa Fe foods: burritos, tamales, slow-cooked beans, beef & chickens enchiladas, and many dishes with red and green chile everything (burgers, pizza, etc), Native American fry bread-style sopaipillas
Restaurants to check out: The Shed (enchiladas with their inhouse Red Shed chile), El Parasol (for their frito pie), Second Street Brewery (green chile cheeseburger), Café Castro (for their sopaipillas)
The modern Santa Fe, New Mexico cuisine isn't just Mexican food, its New Mexican food.
You can find some of the richest, crave-inducing dishes at Santa Fe. From Posole (pork cooked in chile) at places like Del Charro Saloon to Cowboy Beans of Harry's Roadhouse, you won't run out of New Mexican food. For breakfast burritos, go to Tia Sophia's.
And while you're exploring Santa Fe cuisine, make sure you include some traditional margaritas as well. The town even has its official Margarita Trail that visitors could download and use.
9. Portland, Maine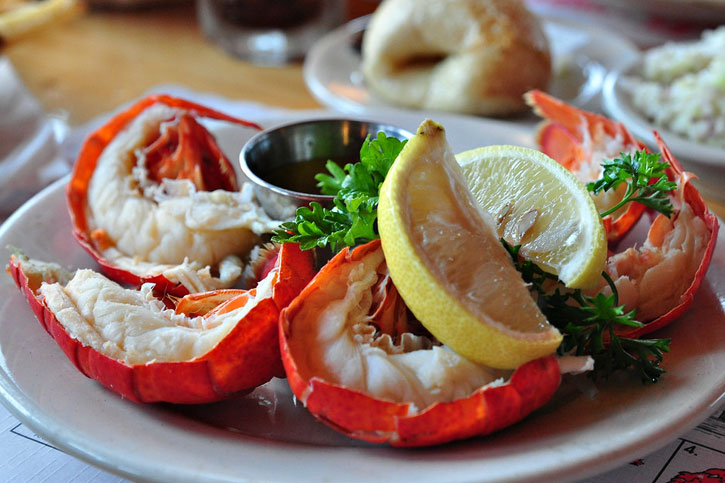 Reason to go: lobsters, crabs, fresh seafood and organic, straight-from-the-farm dishes
Must-try Portland foods: lobster rolls, crab cakes, clams, red snapper hot dogs
Restaurants to check out: Eventide Oyster Co. (for their unique lobster roll), Rose Foods (for their bagels), Scales (for freshly-caught oysters), Labadie's Bakery (for their whoopie pies), and Cabbage Island Clambakes
Portland is a picturesque coastal city with some of the best Maine lobsters, delectable mussels, super-fresh oysters, and other seafood you can find. Whether you're looking for quick, cheap eats, or full-course meals from known chefs, you can guarantee that the dishes incorporate seafood in the most creative ways.
If this is your first time visiting Portland, do not skip Fore Street, which is an iconic establishment with the best-tasting seafood.
And like many of the best food cities in the US, Portland's cuisine has taken inspiration from international food scene to complement local dishes, so it's not surprising to find places like The Honey Paw that uses local lobster for their wontons, Yosaku's Japanese food (try their crab makis) or Baharat's Mediterranean-inspired Maine cuisine.
Foodies exploring more of Maine should check out Rockland as well. Here's a guide on Rockland's awesome food and drinks..
10. Milwaukee, Wisconsin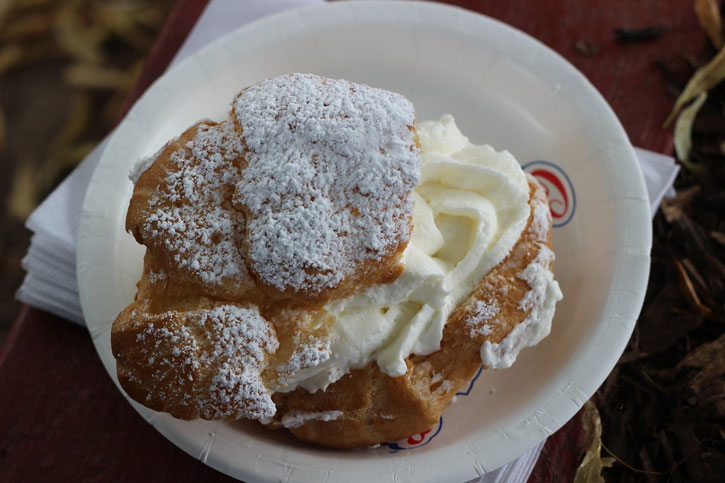 Reason to go: beer, farm-to-table cuisine, and yummy desserts
Must-try Milwaukee foods: butter burgers, beer cheese soup, fish fry, Speed Queen ribs, Saz's
Restaurants to check out: Real Chili (breakfast and other dishes), Braise (farm-to-table food), Ardent (for the steak)
Milwaukee is more known for its breweries and festivals, but I'm glad that the city is slowly showing off what it's made of cuisine-wise and people all over the country are taking notice.
To get an idea what Milwaukee food is all about, visit the Milwaukee Public Market, where food stalls, samplings of local Milwaukee fare and different cuisines can be found.
Milwaukee is also home to some of the most crave-worthy desserts like frozen custard (I recommend Dairyland Old-Fashioned Frozen Custard & Hamburgers) and creampuffs (get them at Cream Puff Pavilion).
And while you're here, check out local craft breweries like Bass Bay Brewhouse or Lakefront Brewery and enjoy their renowned beers.
So which of these Best Food Cities in the US You're Visiting Next?
If you can't visit all the best food cities in the US I recommend above, your next best bet is to take a trip to New York or Southern California instead.
Southern California has a melting pot of cultures, which means you can try a wide range of international authentic Jamaican, Ethiopian, Russian, Armenian, Indian, etc.) fare or fusion without the need to go overseas.
Aside from New York's 70+ Michelin-starred restaurants, every corner of the Big Apple offers something unique. Craving for Italian food? Go to Staten Island. Looking for Greek food? Head over to Queens! Of course, iconic places like Katz's and Chinatown are still around for the best eats.
Check out the NYC guide if you decide to go on a food tour here.