There are 3,197 lakes in Alaska, but these are just the named ones.
If we include unnamed Alaska lakes, those that are hidden in remote areas of the state, the number would be over 3 million.
I can't give you info on all 3,197 lakes in Alaska. But if you're planning to visit just one or two, I recommend you pick from one of these 10 lakes.
10 Must-See Lakes in Alaska
Check out why these 10 lakes stand out: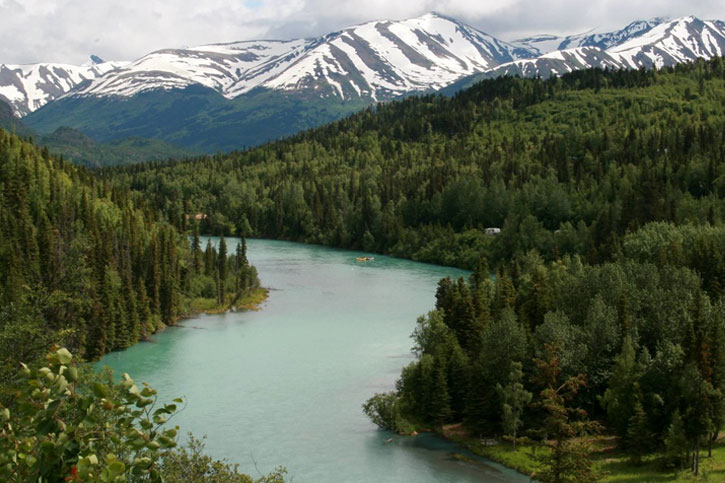 Kenai Lake is famous for its zig-zag shape and mesmerizingly turquoise waters, fed by the Kenai River.
If you come here at the right time of the year, there's a big chance you'll see the snow-capped mountains that make the backdrop of Kenai Lake.
Aside from the water activities you can do at Kenai Lake, you can also explore using any of the several marked trails here. One of them leads to Juneau Creek Falls.
There are also four campgrounds in the area, perfect for overnight stays, stargazing and camping with kids.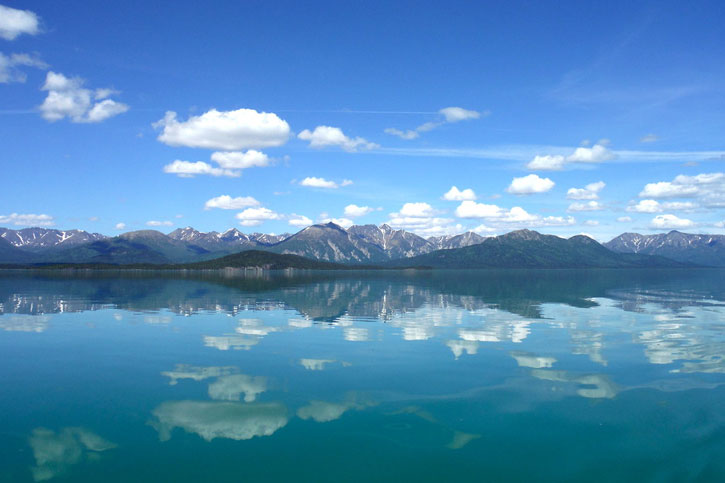 Lake Clark is the heart of the entire park. It is surrounded by rainforests that are enriched with old-growth trees.
Lake Clark National Park and Preserve isn't just a gorgeous lake. It's a wildlife sanctuary, so if you've been wanting to spend time watching birds, exploring rare plants, and animals like bears or bald eagles, this area will surely bring you to another world.
The lake is a popular sport fishing destination. But if you're visiting around May to June and wanted to fish, be equipped for ice fishing because Lake Clark is frozen until June.
The only problem with Lake Clark is that it isn't as accessible as other lakes in Alaska. You actually have to ride a float plane or small plane to get here since there are no roads.
On the other side of the coin, you get to experience Alaska's wilderness in full and trek, backpack, water-raft, fish and explore the area to your heart's content without crowds or tourist traps.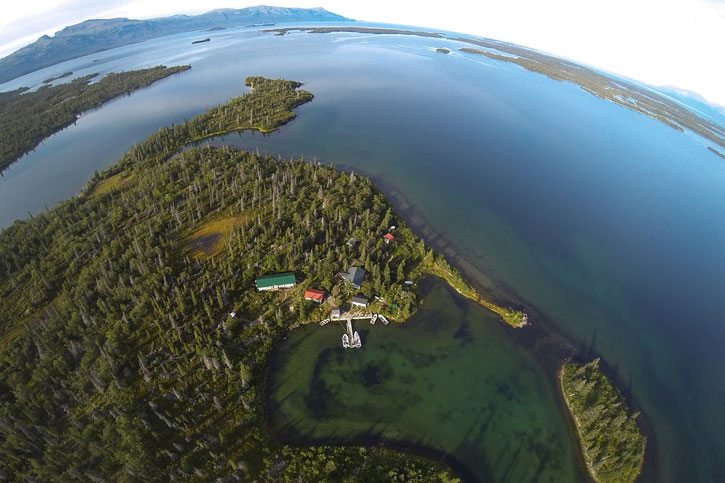 Iliamna Lake is located in southwestern Alaska, near Lake Clark National Park and Preserve. And just like its neighbor, you'd have to ride a small plane to get here since no roads available.
Iliamna Lake is the second-largest freshwater lake in the country.
But what makes Iliamna Lake interesting is the rumored existence of a mythical giant blackfish which supposedly destroys canoes with just one bite. Even Anchorage Daily News dangled a $100k prize if anyone could prove the lake monster true, but it still remains a mystery to this day.
Despite the rumored monster lurking under the lake, people love to fish sockeye salmon and go boating in hopes of spotting a beluga whale.
If you're interested in whale watching in Alaska, I've got the perfect guide for you here.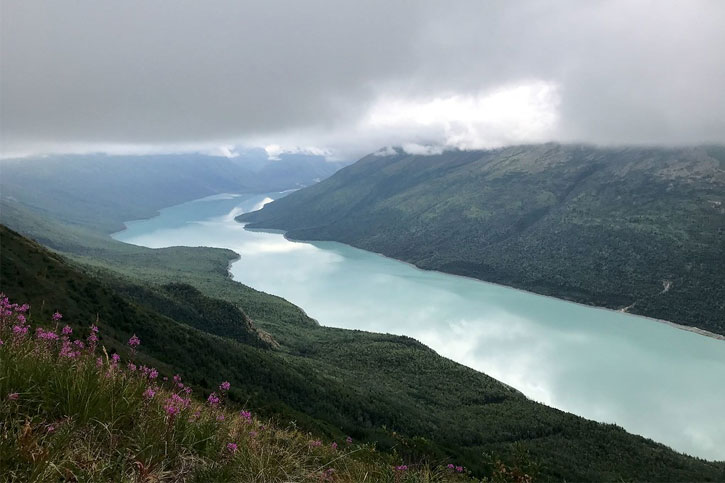 If you want to experience the Alaska wilderness, but still be accessible to the city, Eklutna Lake should be a good option.
Eklutna Lake is located just an hour north of Anchorage. It is open year-round and offers over 15 miles of shoreline. You can camp out (there are 50 campsites always available), hike, go fishing, and marvel at the stunning 200-foot waterfall via the Thunderbird Falls Trail.
When it comes to winter activities, Eklutna Lake offers cross-country skiing, ice-skating, and snowmobiling.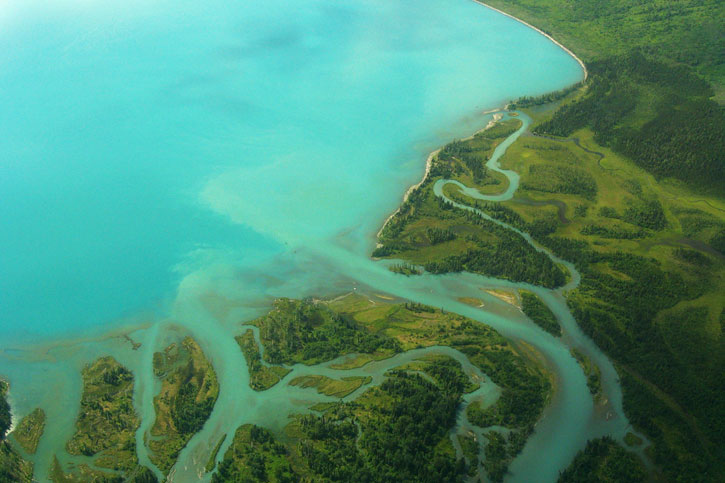 Skilak Lake is a glacial-fed lake located within the Kenai National Wildlife Refuge on the Kenai Peninsula. The 15-mile-long, 4-mile-wide lake (with depths of 520+ feet) has the most turquoise, crystal-clear waters you can see.
Getting to Skilak Lake is easier and by car (via the Skilak Lake Loop Road).
If you love to view wildlife in their natural environment, you can spot bears, caribous, moose, wolves, and other animals when you visit the area. Skilak Lake is a bird-watcher's dream destination as well.
For those planning a winter getaway, Skilak Lake is open for ice-skating or ice fishing once the lake freezes over.
You have several accommodation options here, from the cabins run by the Kenai National Wildlife Refuge (some located by the shoreline), to primitive camping in designated areas.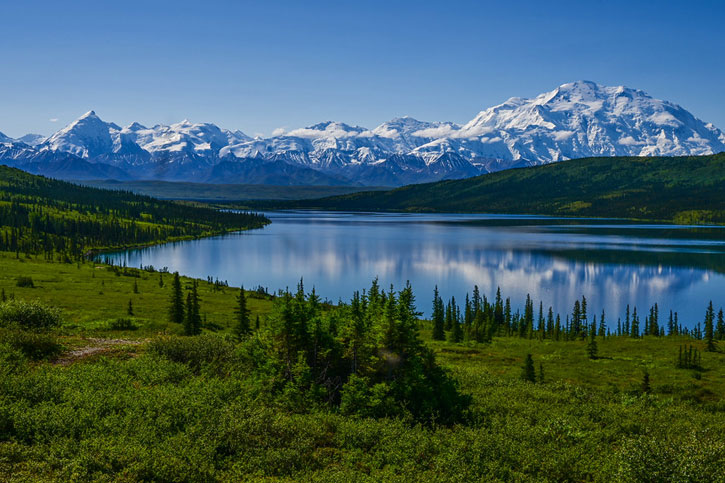 Some people call it Deenaalee Bene. Others grew up with its name as Wonder Lake. Either way, you can find this lake within the picturesque Denali National Park and Preserve.
Wonder Lake has one of the best views of the snow-capped Denali Mountain. It is a spectacular sight. Make sure to get a photo with the mountain's reflection showcased throughout the calm lake waters.
There's a tent-only campground available year-round with 28 camping sites. Backpackers also have several other options in the backcountry if they feel like roughing it out (but camping permits still required). For those with young kids or seniors in a group, it's more comfortable staying at one of the several lodges in Kantishna.
While you can reach Wonder Lake by bus (there are tour bus going in and out of the park), the lake itself is within a secluded part of Denali. I recommend you visit anytime between June and September.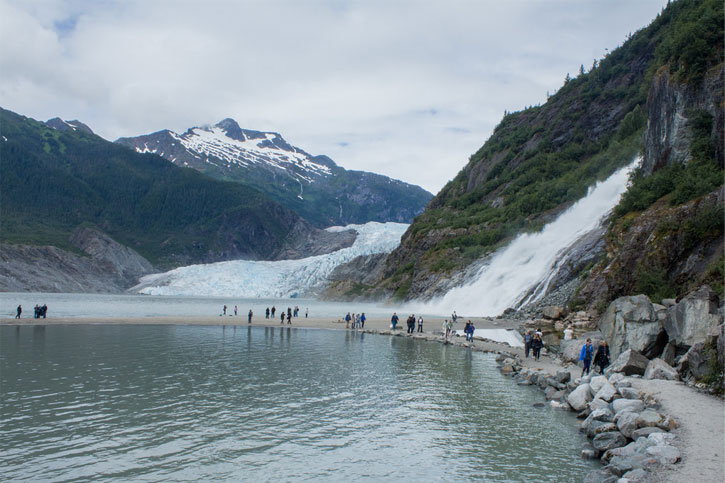 Mendenhall Lake is a part of the 17-million-acre Tongass National Forest. It is one of the most sought-after tourist spots in Alaska thanks to the glacier that can be traced back to Little Ice Age (in the mid-1700s).
You can't visit Mendenhall Glacier without visiting Mendenhall Lake. The whole scene feels like a dream – the glacier "pouring" down the lake, rich greenery bordering the glacier, and snow-capped mountains at the back.
If your only goal is to get up-close with the 13-mile long Mendenhall Glacier, you have an option of joining cruise tours instead. There are helicopter tours as well (some even bring you to the top of the glacier).
Those who wish to stay could book a slot in one of the park's full-service campsites or reserve a cabin. Check your lodging options here.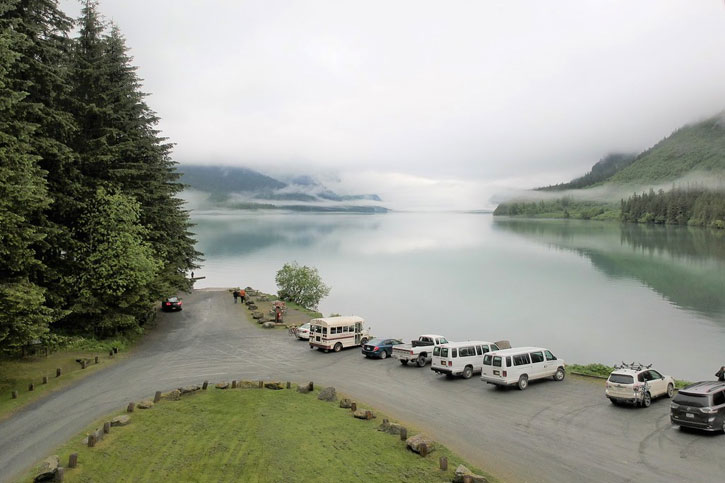 Consider visiting Chilkoot Lake if you're serious about freshwater fishing. Salmon fishing runs from mid-June to mid-October.
Located in the Hains Region, Chilkoot Lake is also home to over 30 campsites, where you can enjoy birdwatching and unlimited hiking and boating.
Note that the area has a healthy bear population (who love fish as much as you do), so be aware of your surroundings when visiting Chilkoot Lake.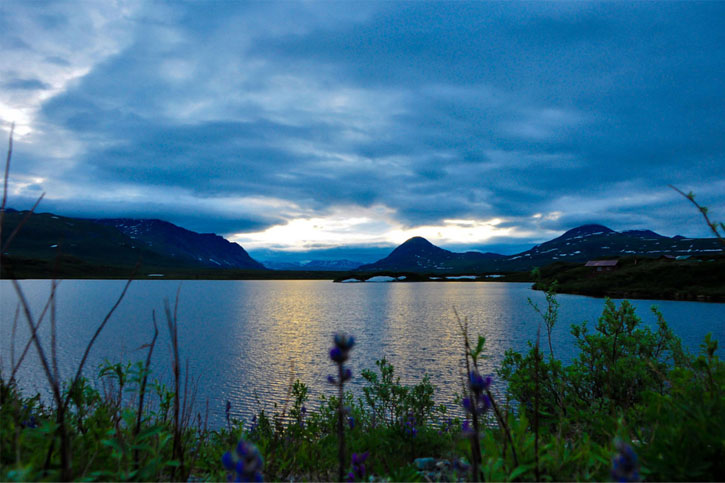 Tangle Lakes is a stunning lake destination with views of the Alaska Range. Whether you came here for fishing, boating, or just kayaking, the place gives visitors a peaceful respite from the hustle and bustle of city living.
Tangle Lakes is home to many bears, moose, caribou and other smaller animals. Hunting is allowed in some areas, but permits are required.
The BLM Tangle Lakes Campground welcomes guests who are planning to stay overnight (or longer). Fees range from $6 to $15 per night. I love this campground, since not many campsites sit as near lakes as these ones do.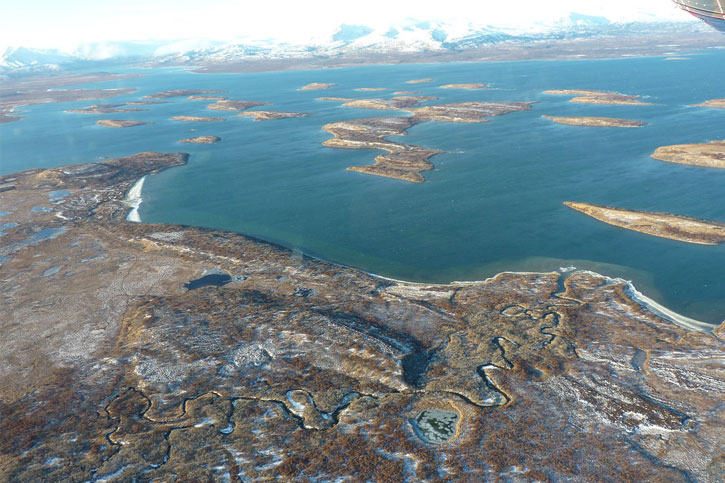 Becharof Lake is the second-largest of all lakes in Alaska, covering over 35 miles long and 15 miles wide with depths of up to 600 feet.
People flock here for the sockeye salmon (this area harvests over 6 million of them each year).
Because Becharof Lake is part of the Becharof National Wildlife Refuge, which protects 1,157,000 acres of land, wild birds, and other animals, even those who aren't into fishing can enjoy the lake and its surroundings.
You can also view the volcanic Mount Peulik, sitting at the lake's backdrop. It makes for a stunning picture, especially if you're into nature photography.
Over 3,000 Lakes in Alaska
As you can see, Alaska is the state with the most naturally formed lakes. But lakes aren't the only attraction you can see here.
If you really want to dig deeper into the state's history, culture, art, and environment, I recommend you visit Ketchikan, Alaska.