My favorite 7 Boulder breweries can definitely compete with the best of the best.
Yes, even if Boulder isn't the craft beer capital of Colorado (FYI, it's Fort Collins!).
If you're visiting Boulder or somewhere near, make sure to pick one from this list and get to taste Colorado-made craft beer, recommended by locals themselves.
My 7 Go-To Boulder Breweries
There are more than 20 Boulder breweries currently serving up some high-quality beers around town, but if you can only visit a handful, make sure you check out at least one from my list of go-to breweries in Boulder, Colorado.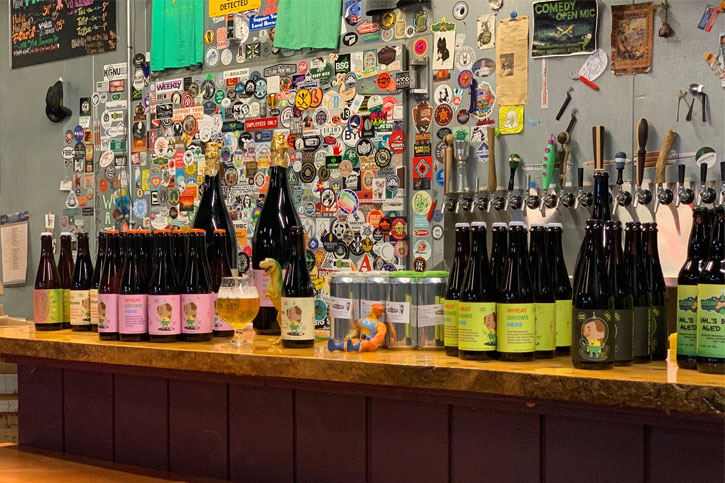 VisionQuest Brewing Company has produced over 400 beers at its industrial park-located brewery.
VisionQuest may be considered a small brewery, but the roster of beers have shown their love for experimenting with new ingredients, brewing techniques and flavor profiles.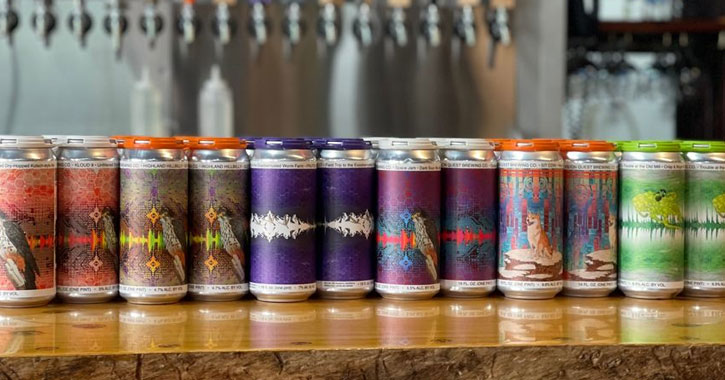 VisionQuest has something for everyone (and they're cheaper compared to other offerings in the Boulder area), which are two reasons the brewery has been collecting excellent reviews from both locals and tourists alike.
VisionQuest Brewing Company also offers take-home beer cans and bottles, as well as kegs for your parties or events.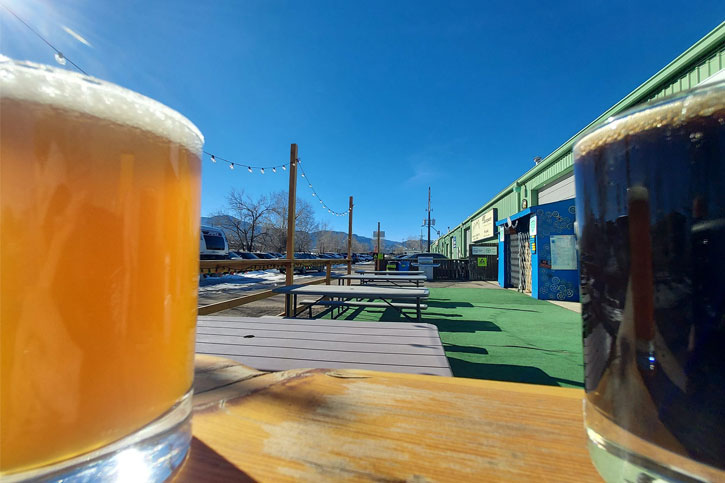 Kettle & Spoke is a nanobrewery founded by Paul Sink and Patrick Mulcahy in 2016.
Located in the Green Guru/Front Range Cargo Bikes facility where many local artists perform, Kettle & Spoke offers a beer tap with all the classic Boulder tastes, from a brown ale to an unfiltered lager, German lager and hazy session IPA.
Their place has a casual, outdoor patio seating vibe with snack options in-house and nearby.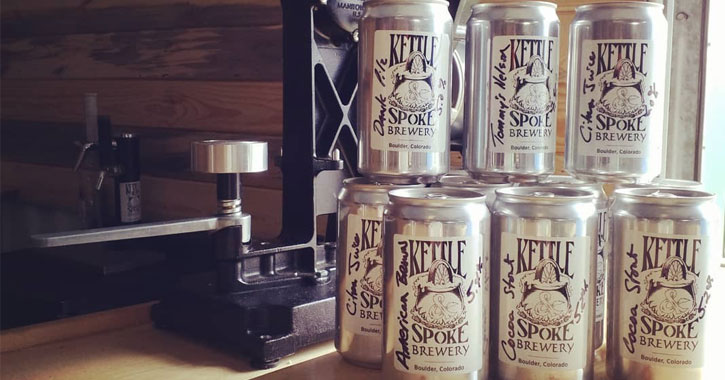 Kettle and Spoke Brewery creates small batches, which is probably the only bad thing about the brewery since they sold out pretty quickly.
Make an effort to visit their humble brewery (you need to get out of your way to get to their location) and join one of their brewery tours. Here you'll get to taste their small offering, but some of the best craft beers in Boulder.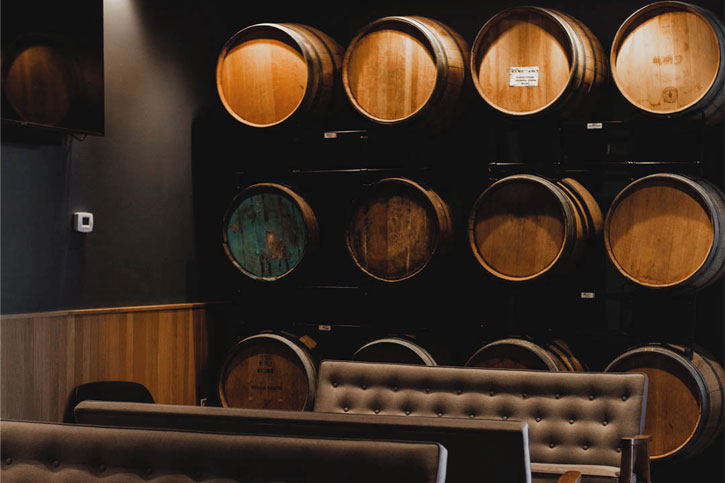 Wild Provisions Beer Project may seem like a new company, but the founder (Tommy Bibliowicz of 4 Noses Brewing) has been active on the Boulder brewery scene for years. This "project" of his is where he and his team explore new brewing methods, taste profiles, and other fermentation techniques.
Located in Broomfield, Colorado, Wild Provisions Beer Project has already been named Best New Brewery Taproom in Denver, and its Premium Pale Czech Lager rated 96 points by Wine Enthusiast.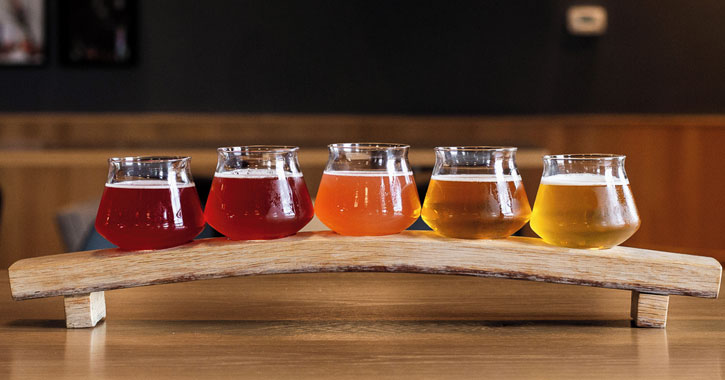 Along with their excellent beers, Wild Provisions Beer Project also partner with a bunch of food trucks to make your visit one-for-the-books. 300 Exotic Pizzas, Lola's Kitchen, Edge Gourmet, Street Food With Love, and Grey Duck Eats are just some of the food trucks you can find here.
Wild Provisions Beer Project also offers bottle/barrel tastings, brewery tours, and regular live music events.
If you can't visit but want to try their exotic beer blends, order online and just wait for the cans to get shipped straight to your door.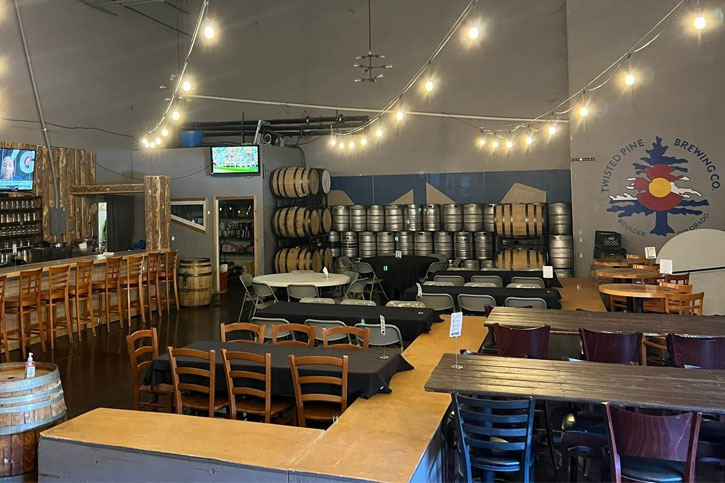 Founded by Colorado beer legend Gordon Knight in 1995, Twisted Pine Brewing Company is a major player not just in Boulder, but in the entire Colorado beer scene.
Twisted Pine produces many award-winning beers. What I love most about their beers is that almost all of their recipes are done with less gluten than other-brand beers.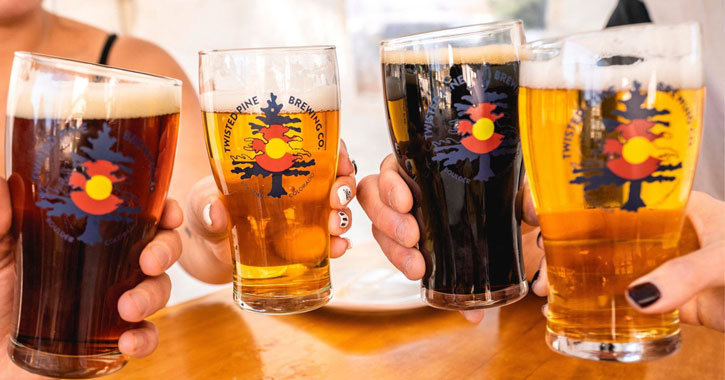 The folks are Twisted Pine Brewing Company aren't afraid of experimenting. This shows in many of their handcrafted beers that uses kombucha for a unique flavor.
The brewery features a tap room at their rustic-themed location. Twisted Pine's chefs also creates unassuming menu that are designed to compliment their own beers.
And one thing I like more than good beer is good food, so I wouldn't be surprised if Twisted Pine gets a special place in your heart.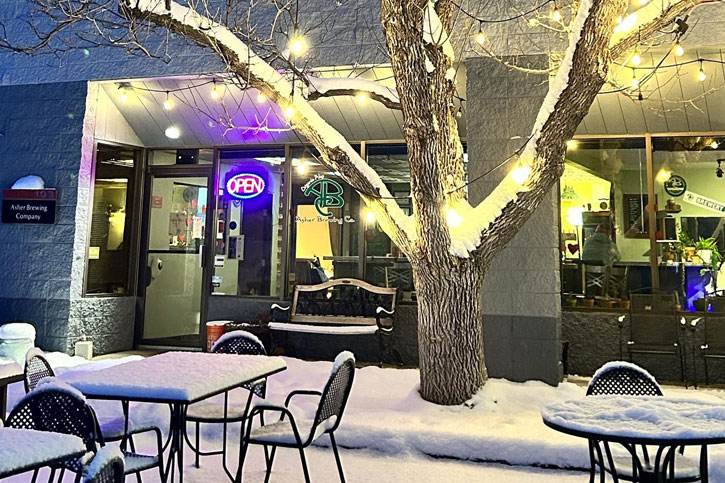 Chris Ashner founded Asher Brewing Company in 2009 as a way to introduce organic beer to Boulder.
To this day, the Asher sets itself apart from other Boulder breweries for its exceptional-quality, all-organic beer. The brewery also experiments hard seltzers like the Great Pick-Up Lime.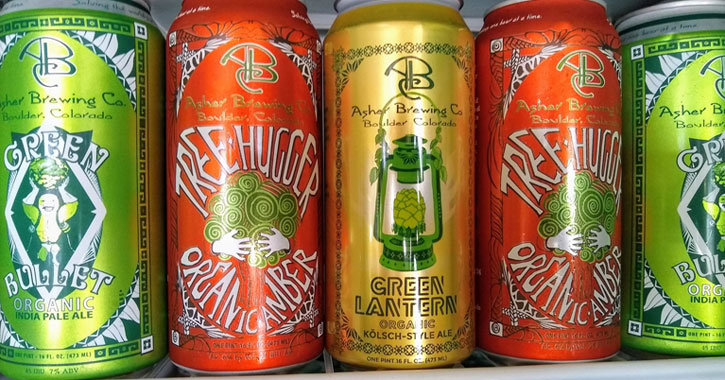 If you visit Asher Brewing Company, you'll get to experience a very authentic Boulder atmosphere with some of the most all-natural beers you can taste. Their place is also dog-friendly and very welcoming.
Join the brewery tour if you can. Asher Brewing tours will show you how much of their process is geared toward sustainability, which is one of the reasons I LOVE this brewery.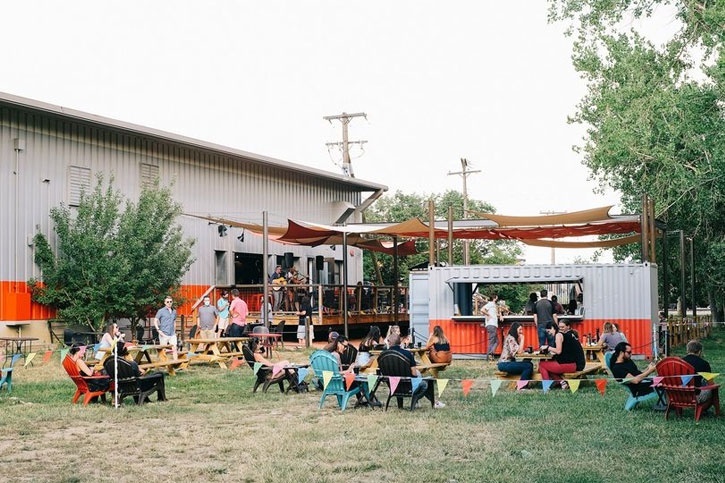 Founded in 2013, Sanitas Brewing Company is a craft brewery with over 30 unique beers in their Boulder-based taproom.
If you're after a laidback hang, Sanitas offers one of the liveliest patio-setting with outdoor seating, live music, open-mic nights and locals just socializing with lawn games, trivia nights, good food from McDevitt Taco Supply and awesome beer. It's a destination I recommend to anyone heading to Boulder for a couple of days.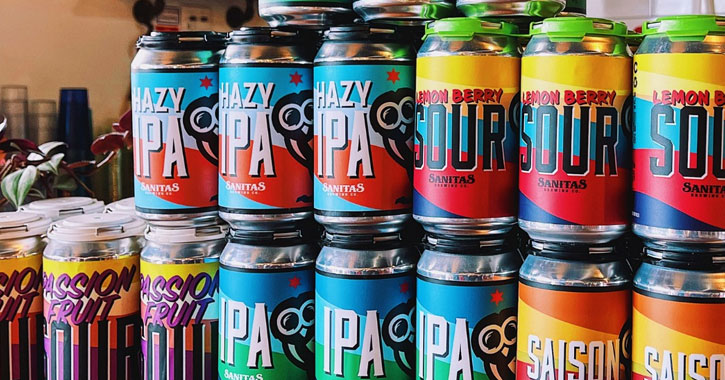 If you're not a fan of outdoor seating, Sanitas Brewing Company also has a taproom indoors with over two dozens of options. The beers on the tap list does change on a weekly basis, so if you're visiting and just on the hunt for a particular beer, your best bet is to buy they in cans.
Sanitas also offer brewery tours. But if you just want to take a peep at their production, you can see how their beers are processed through the glass windows.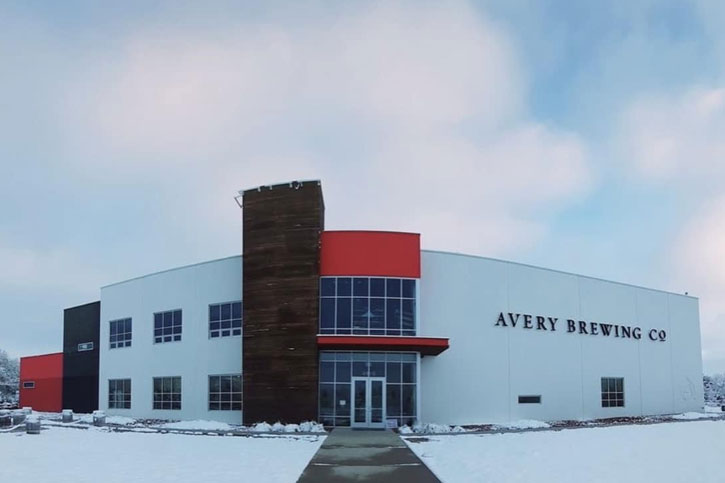 Avery Brewing Co. is one of the more established Boulder breweries around. It was founded in 1993 as a craft brewery, but has since become a regional brewery when it sold 30% of its business to Mahou-San Miguel.
Avery Brewing Co. produces year-round and seasonal beers, many of which have taken home awards. Today, the company still produces some of the Avery lineup that has introduced many people to Boulder beers. These include India Pale Ale, Joe's Pils, Out of Bounds Stout, and White Rascal Belgian-Style White Ale, among others.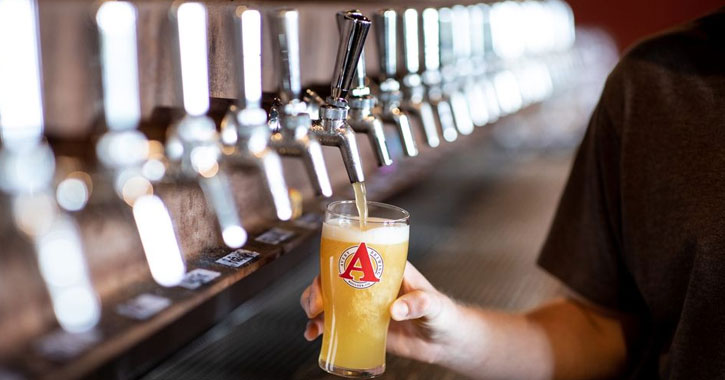 Along with their delicious blends, you can also taste many of their comfort food. You can enjoy the relaxing ambiance, good food, and excellent drinks—perfect for winding down and creating great memories. This place is ideal for more intimate beer tasting as a family-owned restaurant and microbrewery.
Avery Brewing Company is known for its sours, ales and barrel-aged beers produced with tequila, whiskey, house wine, Bourbon and other experimental combinations. The brewery also has in-house food that is actually satisfying and not just "snack food" to pair with the beers.
The brewery's self-guided tour is an interesting and unique concept. Check it out if you're planning to go to Avery.
Beyond Boulder Breweries
Now that you're in Boulder, make sure to stop by other Colorado attractions nearby.
Yes, Colorado is home to numerous, breathtaking destinations, but here are a few that I recommend you check out:
If you'd like to stay in Denver instead, here are some interesting things to do in the city. Be sure to check out these 12 speakeasies while you're there.
For those on an exciting brewery hopping across the country, here are brewery guides for locations like Vermont, Pittsburgh, Boise Idaho, Grand Rapids, Austin, and Asheville NC, among others.