Red pandas have recently been back in the spotlight, thanks to the Pixar film Turning Red.
If your child (or your inner child, who are we kidding?) has been bugging you, wanting to go to a zoo to see a real, live red panda, you're in the right place.
Today, we look at the best zoos with red pandas in the US.
Quick Facts on Red Pandas
Before we dive into the list, though, let's learn a bit about red pandas.
Red pandas are the only "true" pandas; giant pandas are really bears, and red pandas are classified under their own family.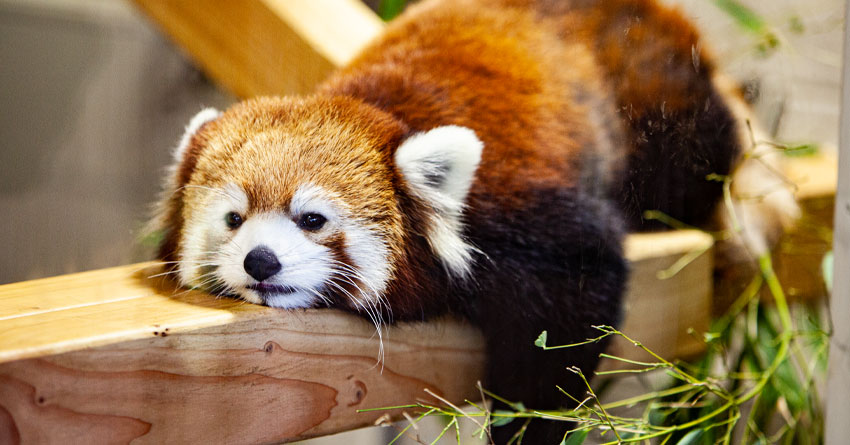 They are native to the Eastern Himalayas, living in places like Myanmar, Bhutan, Nepal, India, and China.
Due to threats such as deforestation and poaching for their fur and the pet trade, their numbers in the wild have dwindled to around 2,500.
The International Union for Conservation of Nature (IUCN) classifies the red panda as Endangered.
So why are red pandas in zoos?
Zoos and research facilities that care for animals like red pandas contribute to conservation work in big ways.
At times, it seems that zoos exist merely for human entertainment, but that's only partly true.
Caring for animals in certified zoos and managed habitats help keep a percentage of their population safe, healthy, and hopefully able to breed and increase their population.
Showing them to the public educates them about endangered animals and promotes awareness of conservation efforts so that people know what they can do to take care of the environment to prevent the extinction of these animals.
The income they get goes to the upkeep of the animals and funds research to better understand their behavior, reproduction, communication, and ecology to help the conservationists who do the groundwork understand what they need to thrive in the wild.
So let's go through the list so you can choose which zoos to visit!
The 8 Best US Zoos With Red Pandas
Zoo Knoxville prides itself on being the Red Panda Capital of the World, with more red panda births than any other zoo in the world.
You can view the red pandas in the Boyd Family Red Panda Village in the east area of the zoo.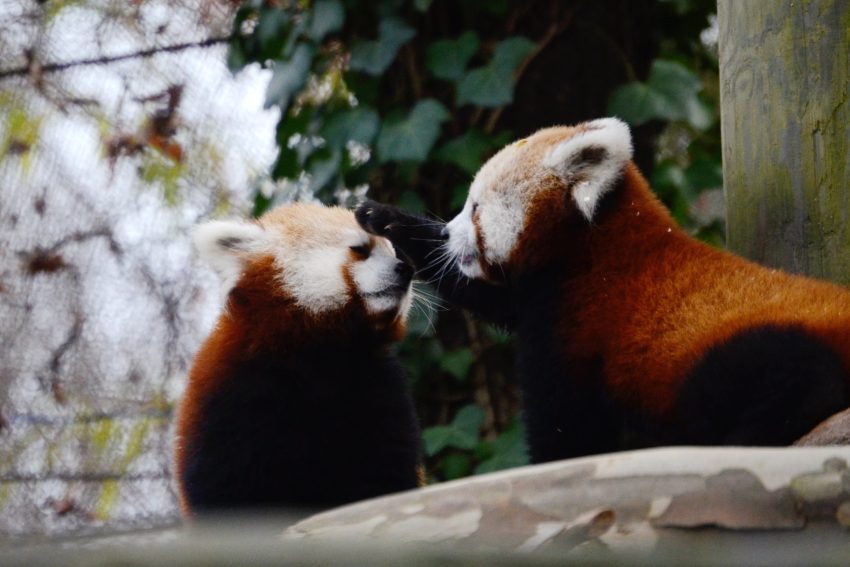 They host caretaker chats where the staff who take care of red pandas educate guests on their diet, habitat, behavior, status in the wild, and more.
Aside from the red pandas, popular animals to see here include the tigers and gibbons in the Asian Trek exhibit, black bears at Black Bear Falls, and the giraffes and elephants in the Grasslands Africa exhibit.
When the kids get a little overwhelmed by the animals, they can take a break in one of the three Play Zones throughout the zoo.
Address: 3500 Knoxville Zoo Dr, Knoxville, TN 37914 | 865-637-5331
Tickets: $24.95 per head for adults 13 years old and up; discounts for children 3 to 12, seniors, and college students; children 2 and below get in free
Things to do nearby: Muse Knoxville is right nearby. Knoxville Botanical Garden and Arboretum and Ijams Nature Center are a few blocks south. You can also visit Great Smoky Mountains National Park and camp at Cades Cove, one of the best campgrounds in Tennessee.
The Cincinnati Zoo & Botanical Garden is the second-oldest zoo in the country, committed to conservation efforts.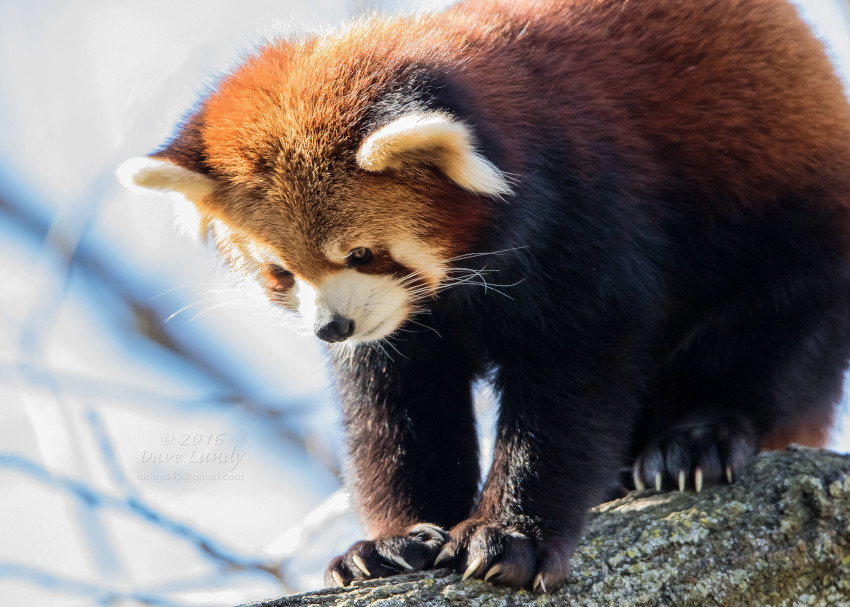 The red panda habitat is beside Gibbon Islands. Watch them play and hang out in the trees.
The zoo also offers a seasonal Behind-the-Scenes Encounter with red pandas called Roam'n with Red Pandas where a group of a maximum of 3 people can meet the red panda's caretakers, learn about the red panda, and watch a feeding session, all within the habitat.
Other popular animals in the Cincinnati Zoo include Fiona the Hippo, the African penguins, and the elephants. There's also the Safari Train that goes around the zoo, Conservation Carousel, and the Kanga' Klimb for kids.
Address: 3400 Vine St, Cincinnati, OH 45220 | 513-281-4700
Tickets: $15.50 to $24 per head for adults 13 and above; discounts for children 12 and younger, seniors, and military; tickets for rides and some wild encounters not included
Roam'n with Red Pandas: $300 for 2 people, $400 for 3 people (admission included)
Things to do nearby: Burnet Woods is a couple of blocks away near the zoo parking lot. You can also drive south to Sawyer Point Park and cross the Purple People Bridge into Kentucky for the 'gram; it's one of the famous bridges in the US.
Woodland Park Zoo is a multi-awarded zoological garden and wildlife conservation organization occupying the western half of Woodland Park.
The zoo's red pandas are housed in the Temperate Forest exhibit.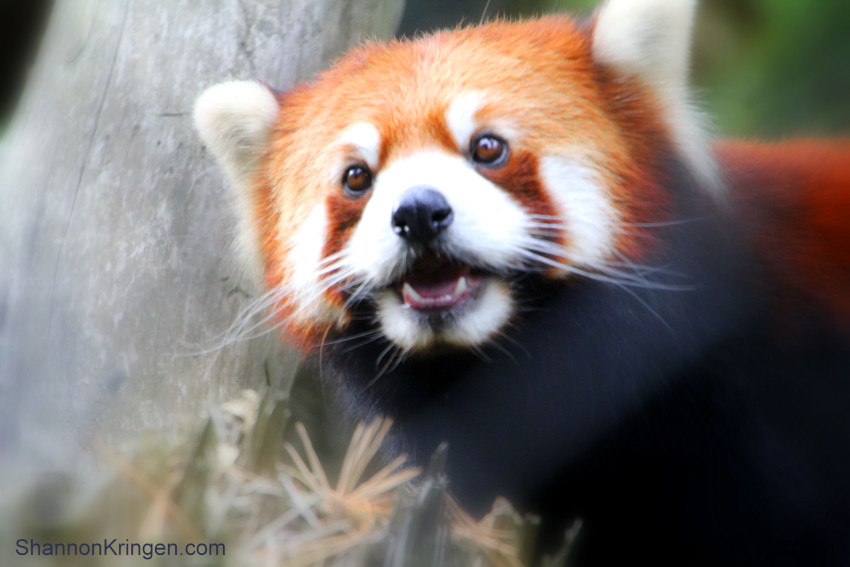 Note: Currently Suspended; check back to know when the tours resume. The zoo also offers seasonal Premium Animal Tours where a group of a maximum of three people can interview red panda caregivers, get close to red pandas, and offer them food.
Other popular exhibits in the zoo include the African Savanna (giraffes and hippos), Tropical Asia (rhinos), and the Living Northwest Trail (brown bears).
Address: 5500 Phinney Ave N, Seattle, WA 98103 | 206-548-2500
Tickets: $26.25 per head for adults 13 years old and above; discounts for children 3 to 12, seniors, and military; children 2 and below get in for free; tickets for events and encounters not included
Premium Animal Tours: $650 per tour (max 23 people for the premium red panda tour)
Things to do nearby: The Woodland Rose Garden is just outside the zoo, and Green Lake is walking distance away. Downtown Seattle is around 5 miles south along Aurora Ave N, where you can go to the Space Needle, Seattle Aquarium, and ride the Seattle Great Wheel.
Columbus Zoo and Aquarium is by far the largest zoo in the country, covering 582 acres, with a waterpark, golf course, and an amusement park inside the complex.
The zoo's red pandas are housed in the Asia Quest exhibit.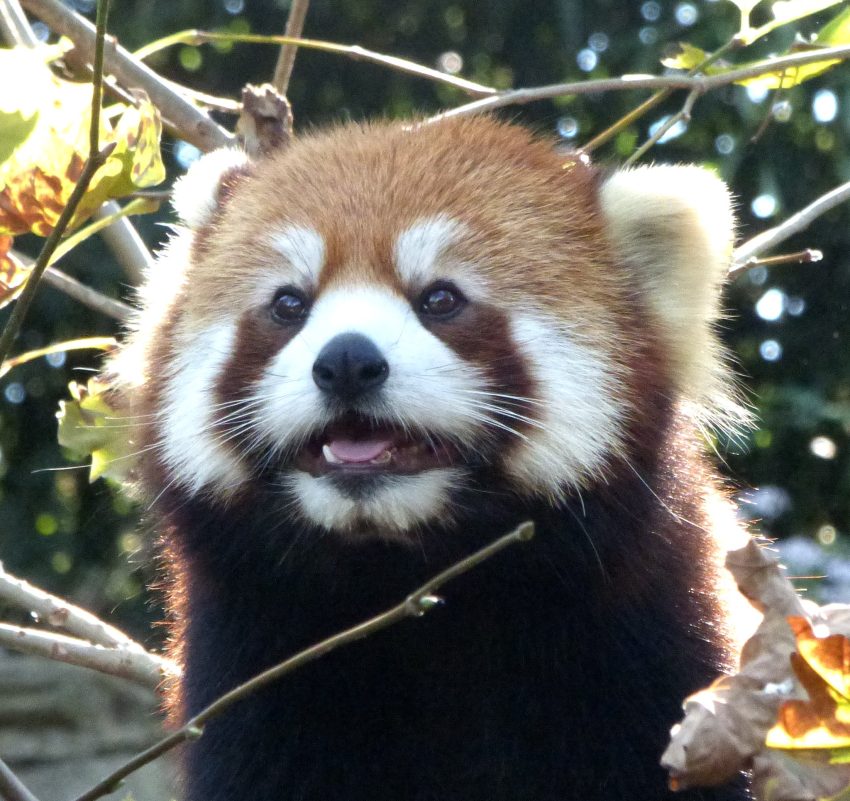 They also offer a behind-the-scenes red panda experience where you can get to spend time with the red panda animal care team and learn more about their care and conservation, right in their habitat.
Other popular exhibits include the Polar Frontier (polar bears), Adventure Cove (sea lions, stingrays), Australia & Islands (kangaroos and koalas), and of course the Shores & Aquarium (manatees and penguins).
Address: 4850 W Powell Rd, Powell, OH 43065 | 614-645-3400
Tickets: $24.99 per head per adult 10 years old and older; discounts for kids aged 3 to 9 years and seniors; children under 3 get in free
Red Panda Experience: $99 per person; adults 10 years and older only; maximum 4 people per tour group; admission not included
Things to do nearby: Zoombezi Bay within the Columbus Zoo complex is a fun waterpark with a giant pool and plenty of raft slides, a lazy river, and more. Glick Park is a 5-minute drive, with lots of open spaces and a view of the O'Shaughnessy Dam. Olentangy Caverns is a few miles northeast, where kids and adults alike can tour a series of caves and passages carved in limestone.
Known as "The Best Little Zoo In America," Chattanooga Zoo is one of those rare zoos you can get through in half a day. This doesn't make the experience less excellent, though; on the contrary, it gives kids more time to watch the animals without too much pressure.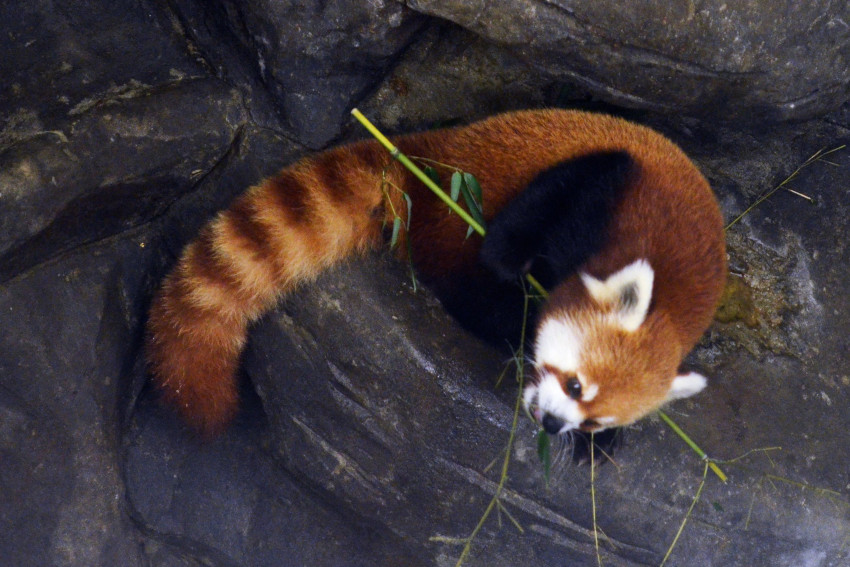 The red pandas can be found in the Himalayan Passage exhibit, along with snow leopards, gibbons, and mynahs.
The Chattanooga Zoo also offers Wild Encounters with red pandas where you can go right in their habitat with zookeepers and educators, learn about them, maybe feed or touch the red pandas, and get a printed photo.
Other favorite exhibits that your kid will love include the Makazi Ya Twiga (feed some giraffes!), Deserts & Forests (Komodo dragons, meerkats, and iguanas), and the Warner Park Ranch (camel, alpaca, and a petting zoo).
Address: 301 N Holtzclaw Ave, Chattanooga, TN 37404 | +423-697-1322
Tickets: Up to $16.95 per head for adults 13 years old and above; discounts for children 3 to 12, seniors, and military; children 2 and below get in for free; rides, tours, and encounters not included
Red Panda Wild Encounter: $209 per person; must be 7 or older; must be booked online; admission included
Things to do nearby: Tennessee Aquarium and Creative Discovery Museum are a 5-minute drive away via E 3rd Street. Ruby Falls, one of the best waterfalls in the country, is a few miles southwest.
The award-winning Red River Zoo sits on what used to be the Red River Ranch. It focuses on taking care of cold-climate species and received an award in 2013 for its work with red pandas.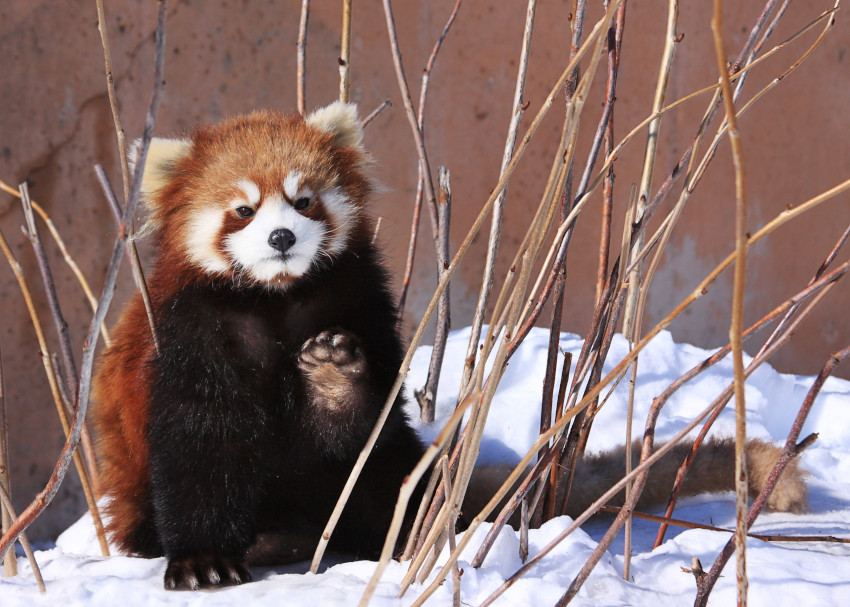 Red River Zoo also offers a Red Panda Encounter where you can go to the secret, off-exhibit home of the red pandas and feed them while learning how to care for them and what you can do to help in conservation efforts.
Slots fill up pretty quickly, though, so it's recommended to book this experience months ahead.
Other rare, unique species you can see here include the Sichuan takin, grey wolf, and Pallas' Cat.
Kids will love the Children's Zoo Farm with beautiful gardens and two barns filled with farm animals that children can feed. They'd probably also enjoy riding the Diederich Carousel, a fully restored 1928 Herschell carousel.
Address: 4255 23rd Ave S, Fargo, ND 58104 | 701-277-9240
Tickets: $11.25 per head for adults 15 and above; discounts available for children 2 to 14 and seniors; children below 2 get in for free; rides and encounters not included
Red Panda Encounter: $125 per person; maximum 5 people at a time; guests under 14 must be accompanied by a paying adult; must be booked in advance; admission not included
Things to do nearby: Thunder Road, a family amusement park, and Sky Zone Trampoline Park are nearby. Plains Art Museum is on our list of best things to do in North Dakota and is a few miles away in Downtown Fargo.
The National Zoo is part of the Smithsonian Institution, the world's largest museum and research complex. Founded in 1889, its researchers are committed to conservation research and education.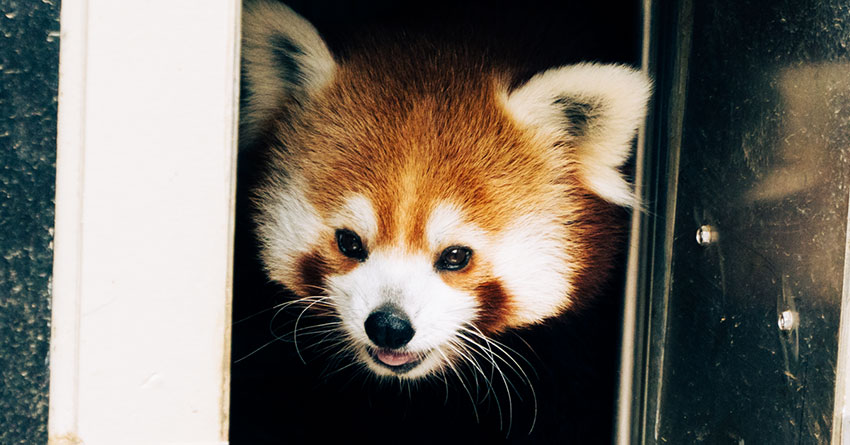 Their Asia Trail Exhibit is home to the National Zoo's red pandas Asa and Chris-Anne. They are often overshadowed by the giant pandas, but the red pandas are no less adorable.
Three red pandas have just arrived in July 2022, but they aren't housed in the National Zoo; they're in the Conservation Biology Institute in Virginia.
Other animals that kids would love include elephants, sea lions, and stingrays. Don't forget to take them to the Kids' Farm to have them meet cows, goats, and alpacas.
In the summer, the Zoo opens the Squirt Zone, a splash pad play area complete with replica sea stars, barnacles, and mussels. Kids will also enjoy the bee-themed playground and the animal-themed carousel.
8. San Diego Zoo (San Diego, California)
The San Diego Zoo was one of the first US zoos to showcase exhibits that are as close to the inhabitants' natural habitats as possible without cages.
The zoo's red pandas are in the Asian Passage habitat, where they used to have the giant pandas (they were sent back to China in 2019).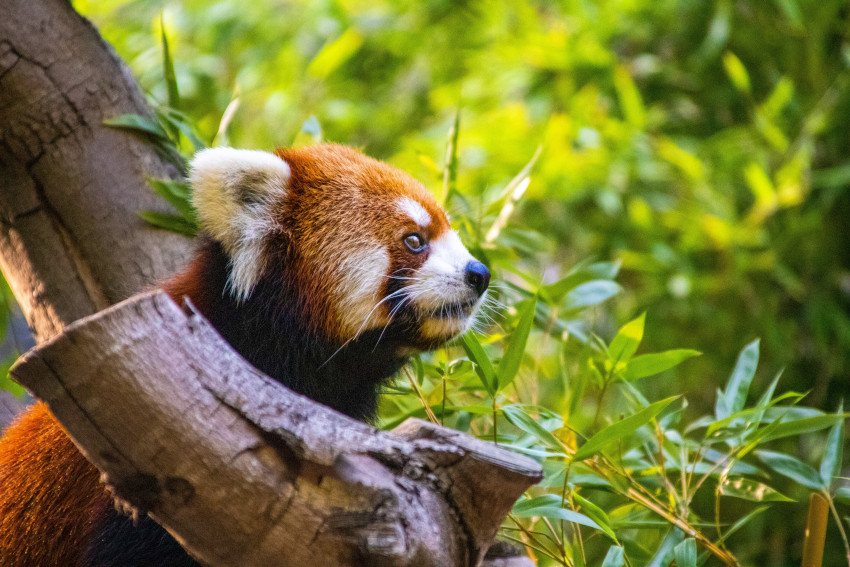 Other well-liked animals in the zoo include the koalas, polar bears, rhinos, burrowing owl, platypus, and penguins.
If the kids get overwhelmed with all the animals, you can have them check out the playground or ride the bus, mini train, or tram for a change of pace and scenery.
Address: 2920 Zoo Dr, San Diego, CA 92101 | 619-231-1515
Tickets: One-day pass: $71 per head for adults 12 years old and above; discounts available for children aged 3 to 11; children 2 and below get in free; Includes admission to the zoo, guided bus tour, Kangaroo Express Bus, Skyfari Aerial Tram, and select experiences.
Things to do nearby: Balboa Park where the San Diego Zoo is located is a 1,200-acre historic urban park smack in the middle of San Diego. Within its grounds are museums, theaters, recreational facilities, outdoor activities, and many more, all surrounded with plenty of open space and greenery.
Before You Go: Reminders on Red Panda Encounters
I'm sure you're excited to go to one of these zoos to see red pandas.
You're probably willing to spend a little more to get close to these furry mammals.
So before you go, here are some tips so you and your family/travel group can enjoy your close encounters with red pandas:
Wear masks. Some of the zoos I listed above are mask-optional, but I highly recommend wearing high-quality masks even in mask-optional zoos. It protects everyone—not just you but the zookeepers and the red pandas, too—from Covid and other airborne viruses like the flu.
Wear gloves. If there's a chance that you might be touching the red pandas or even going close enough to their mouths, protect yourself by wearing disposable gloves. Chattanooga Zoo, in particular, provides gloves to guests who sign up for encounters, and you might have to bring your own if you're planning to go to other zoos.
Wear long pants, socks, and closed shoes. You might be going in the summer, and you might be hot, but red pandas are known to scratch or bite strangers. This is very rare and their caretakers do take every precaution, but it's better safe than sorry.
Don't force them to interact. As far as they're concerned, you're an intruder in their space. Keep a respectful distance until they're ready to come closer.
Be careful about posting photos online. The last thing you want is to contribute to the illegal demand for red pandas as pets, leading to more poaching and fewer of them in the wild.
It's better to post photos of red pandas up close or interacting with their actual caretakers than to post photos of you feeding or touching them.
Visit One of These Zoos With Red Pandas Soon!
Many of these zoos with red pandas work with Red Panda Network, an organization based in Nepal that is committed to the conservation of wild red pandas.
Your visit brings more awareness, knowledge, and funding for local reforesting and anti-poaching efforts.
So, visit a zoo and save red pandas!
Other destinations perfect for vacationing with kids
If these zoos are too far from you or they aren't quite what you're looking for, here is a selection of the best child-friendly destinations in the US: