There aren't many US zoos with pandas—currently, there are only three zoos in the US that house these gentle giants.
The giant panda, or known simply as the panda, is native to China but adored all over the world.
In fact, the World Wildlife Fund logo has featured a panda since they were created in 1961 and has become a universal symbol for endangered species and conservation efforts.
The International Union for Conservation of Nature (IUCN) Red List has recently reclassified the giant panda from "endangered" to "vulnerable," validating worldwide efforts to save the panda.
Today, let's look at the three US zoos with pandas and learn a little bit about the history of pandas in the US.
3 US Zoos With Pandas
The National Zoo, one of the best zoos in the US, has been taking care of giant pandas since 1972.
Scientists have been studying panda biology, behavior, reproduction, disease, ecology, and habitat for 50 years, and they've been working with their colleagues in China to help further conservation efforts.
The David M. Rubenstein Family Giant Panda Habitat in the Asia Trail Exhibit is home to a family of pandas who are probably the most famous residents of the zoo.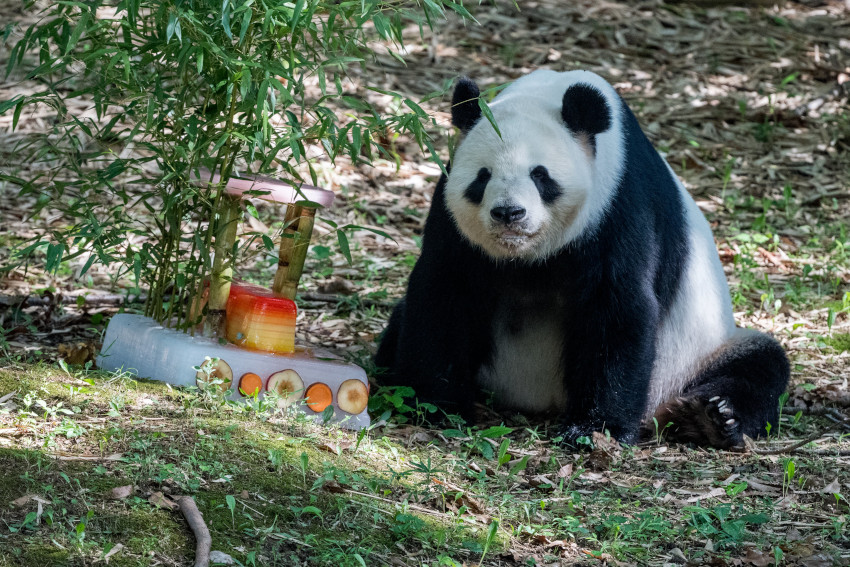 Tian Tian is the adult male born in 1997, Mei Xiang is the adult female born in 1998, and Xiao Qi Ji is the male panda cub born in 2020.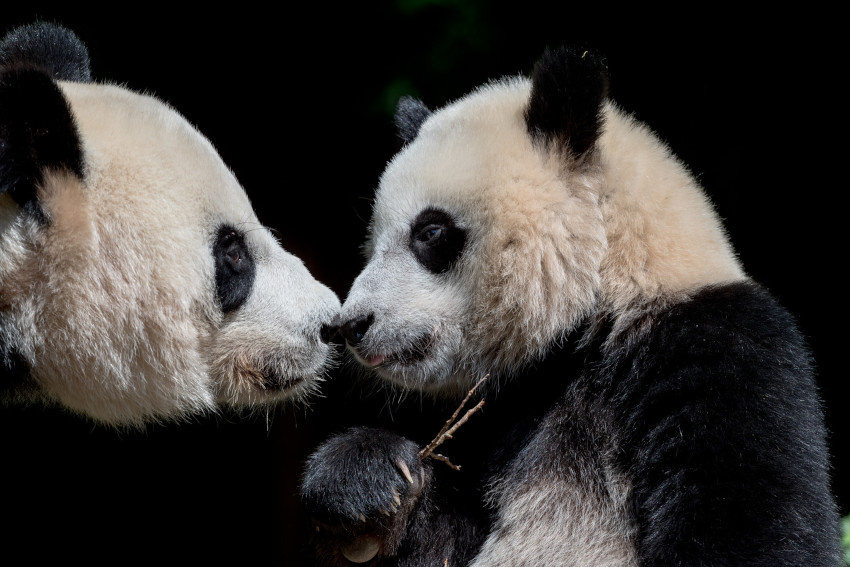 Xiao Qi Ji's siblings Tai Shan, Bao Bao, and Bei Bei were returned to China when they each turned 4 years old. Unless the agreement with China changes, Tian Tian and Mei Xiang will stay until December 2023.
Although these pandas are certainly adorable, there are plenty of other animals and habitats in the National Zoo to meet and explore; the zoo is home to around 400 species of animals.
Other popular exhibits include Elephant Trails, Great Cats (lions and tigers), and Primates.
Essential Information
Zoo Atlanta started as a traveling menagerie bound for Marietta, Georgia that went bankrupt when they reached Atlanta.
The abandoned animals were bought at auction by a businessman and then donated to the city.
From these humble beginnings, Zoo Atlanta is now a world-class conservation organization working to inspire the public to care about the animals they take care of and their counterparts in the wild.
Their research on giant pandas has advanced our knowledge of giant pandas' maternal behavior and visual abilities, including color vision.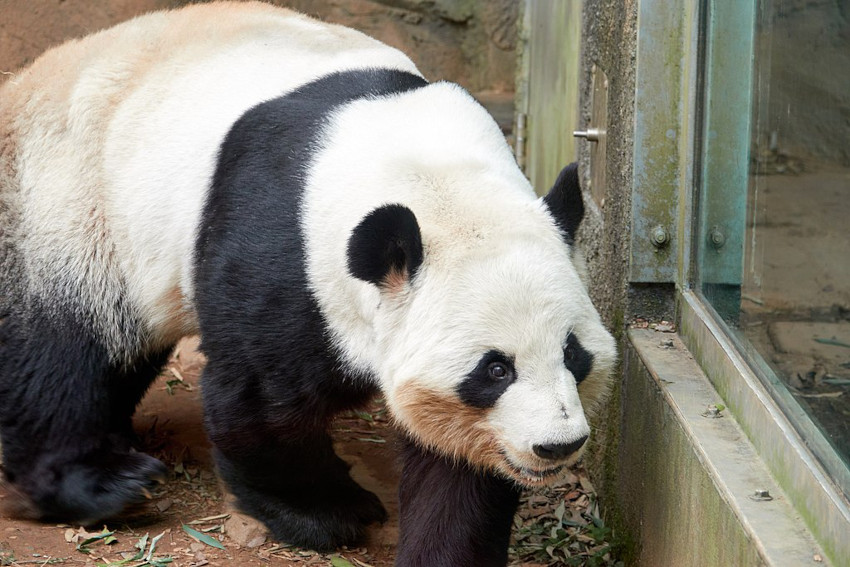 The Arthur M. Blank Family Foundation Giant Panda Conservation Center houses an adult male panda Yang Yang and an adult female panda Lun Lun, both born in 1997 in China.
They've sired a total of seven panda cubs who have all been returned to China.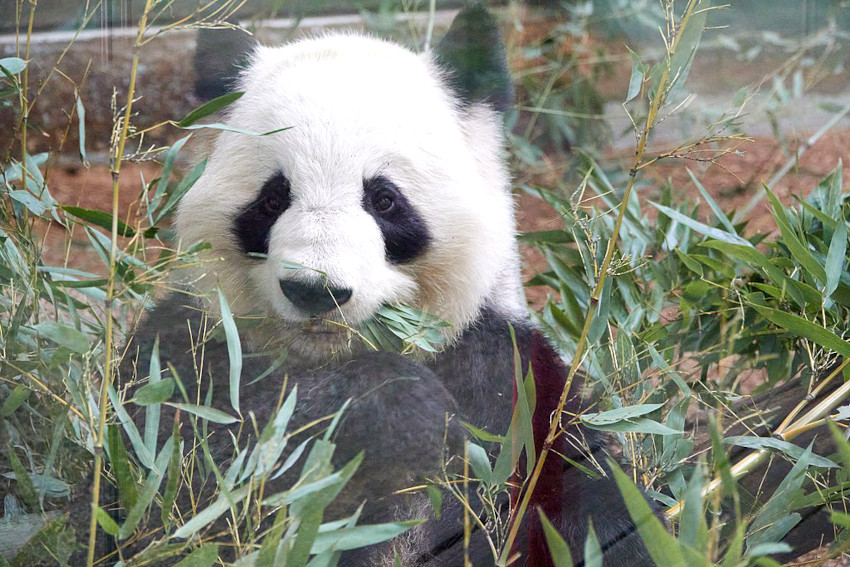 If you aren't content with just watching from afar, you can buy a separate ticket for a Giant Panda Wild Encounter including an educational program and a meet-and-feed with an adult giant panda!
Other notable (and fairly new) exhibits in Zoo Atlanta include Scaly Slimy Spectacular (amphibians and reptiles) and African Savanna (elephants and giraffes).
Essential Information
Address: 800 Cherokee Ave SE, Atlanta, GA 30315 | 404-624-5600
Tickets: Up to $32 for adults 12 and up depending on the date and time; special events, encounters, rides, taxes, and processing fees not included; discounts for children 3 to 11 years old, college students, military, and seniors; free for children below 3
Giant Panda Wild Encounter Tickets: $200 per participant (+ zoo admission); $180 per participant for members; must be at least 6 years old to participate; children below 15 need at least one paying adult companion
Watch the pandas: Panda Cam
Other things to do in Atlanta: Georgia Aquarium, World of Coca-Cola, and SkyView Atlanta are all a few miles north of Zoo Atlanta. Read more in our article on the best things to do in Atlanta.
3. Memphis Zoo (Memphis, Tennessee)
It all started when a black bear called Natch became the mascot of the Memphis Turtles baseball team, got older and bigger, and was chained to a tree in Overton Park.
Eventually, Robert Galloway began feeding him and other wild animals in Overton Park, and ended up successfully establishing an annual fund of $1200 via the Memphis Parks Commission in 1906.
Today, the Memphis Zoo is an accredited member of the Association of Zoos and Aquariums, ensuring the humane treatment of animals as well as advancing research and conservation while providing recreation.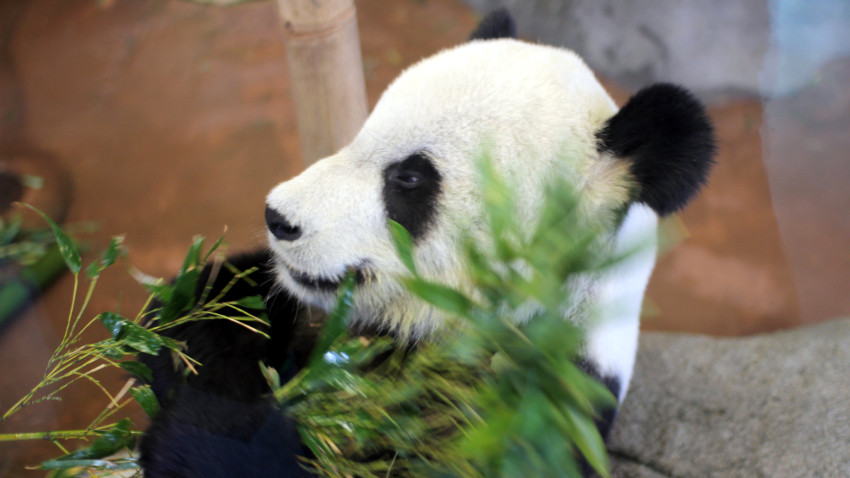 Housed in the China Exhibit are an adult male panda Le Le and an adult female panda Ya Ya.
Ya Ya has not given birth to a panda cub yet but has contributed to research on panda reproduction studies.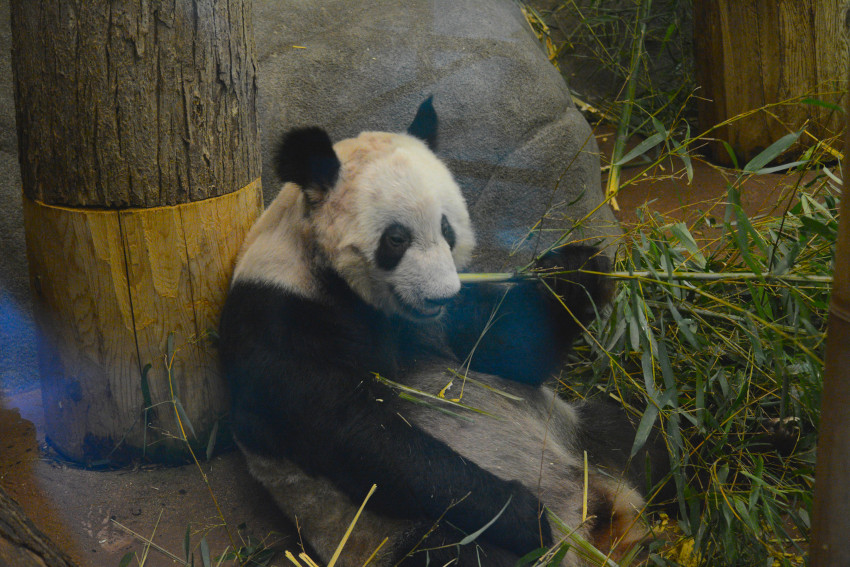 Memphis Zoo researchers and staff have all contributed to international knowledge on giant panda behavior, nutrition, reproduction, and chemical communication.
Other popular exhibits include the Zambezi River (hippos and flamingos), Penguin Rock, and Northwest Passage (polar bears and sea lions) Exhibits.
They also have a newly opened splash park, open to the public in the summer of 2022.
Address: 2000 Prentiss Pl, Memphis, TN 38112 | 901-333-6500
Tickets: Up to $23 for adults 12 and up; special events and experiences not included; discounts for children 11 and below, military, and seniors
Watch the pandas: Panda Cam
Thing to do nearby: The Memphis Brooks Museum of Art and Overton Park are right next to Memphis Zoo. The Children's Museum of Memphis is a few blocks south.
RELATED 8 Best Aquariums in the US You Need To Experience
A Brief History of Pandas in US Zoos
As we've mentioned, giant pandas are endemic to China. So how did they find their way to US zoos?
The first American to bring home a live panda from China is Ruth Harkness, an American socialite. She traveled to Shanghai with an entourage, went to China, captured a nine-week-old panda cub, and flew back to the US, with the panda in her arms.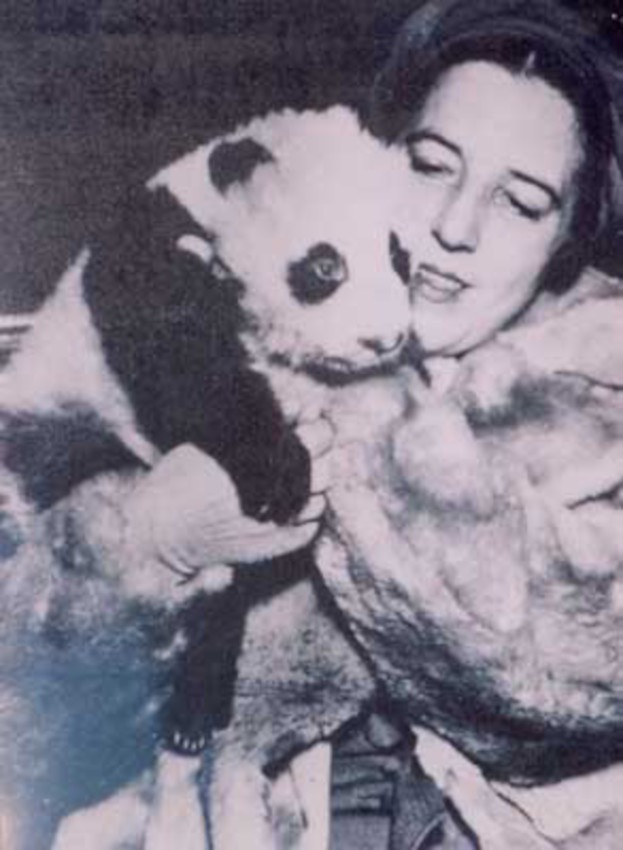 The panda cub, named Su Lin, caused a great stir in the American press and ended up in the Brookfield Zoo in Chicago.
It was the moment when Americans fell in love with pandas; foreigners took pandas from China until China closed the door to foreign hunters in 1946.
When President Nixon visited China in 1972, First Lady Patricia Nixon mentioned her fondness for giant pandas to Chinese Premier Zhou Enlai on a trip to the Peking Zoo.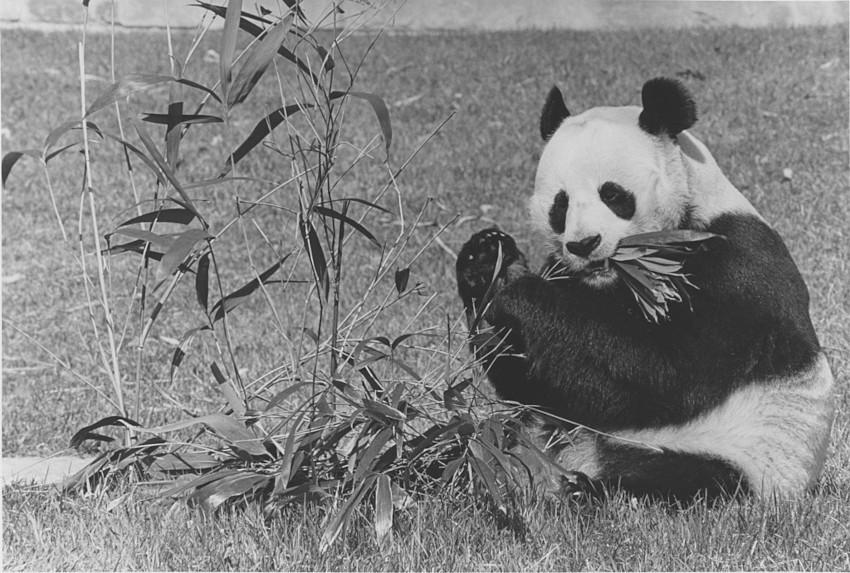 Two months later, a pair of young pandas named Ling-Ling and Hsing-Hsing arrived at the Smithsonian's National Zoo in Washington, DC as ambassadors of goodwill. In return, the US sent two Arctic musk oxen.
Since then, China has been loaning out pandas to other countries, including the US, for 10-year lease terms plus an annual fee of up to $1M paid to China, after which the pandas and their cubs are to be shipped back to China.
This so-called "panda diplomacy" has been a bit controversial, but that merits its own article. For now, we focus on the fact that having pandas in zoos gives scientists and conservationists the chance to breed them, study them, and know how best to protect them in the wild.
RELATED Best Winter Vacations to Take This Year
Go See a Panda Today!
Although there are only three US zoos with pandas, these pandas still deserve your attention and your love.
I hope this article helps you plan your trip to a zoo to see these adorable pandas.
Other recommended destinations
If these zoos don't quite tickle your fancy, their locations are too far, or you're simply looking for something else, here is a selection of the best kid-friendly destinations in the US: