There are quite a few similarities between these two massive parks, which is why many people get overwhelmed deciding whether to visit Sequoia National Park or Redwood National Park first.
I recommend you spend time exploring both national parks, but if your budget or time doesn't permit it and you need to pick just one, read on for a useful Sequoia vs Redwood comparison guide.
How to Choose Between Sequoia National Park or Redwood National Park
Because we all have different interests, budgets, time availability, and contents in our bucket lists, choosing between Sequoia or Redwood can't be a black-and-white thing.
Instead, your decision would mainly have to align with what you're hoping to achieve with your trip. Planning to camp? Go spelunking? Hike? Take photos of the awesome giant trees? Enjoy a weekend with kids?
Similarities between Redwoods and Sequoia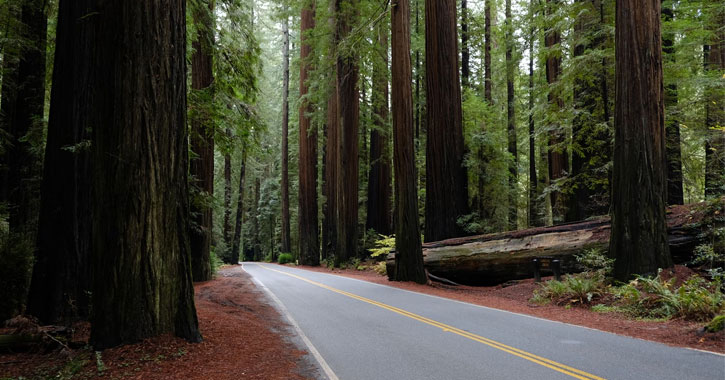 1. Both are in California.
If you're visiting the state mainly to experience the giant trees, location shouldn't be part of your deciding factor.
However, if you're going to California as part of a bigger itinerary, you might have to check which national park is closer to other attractions included in your travel plans: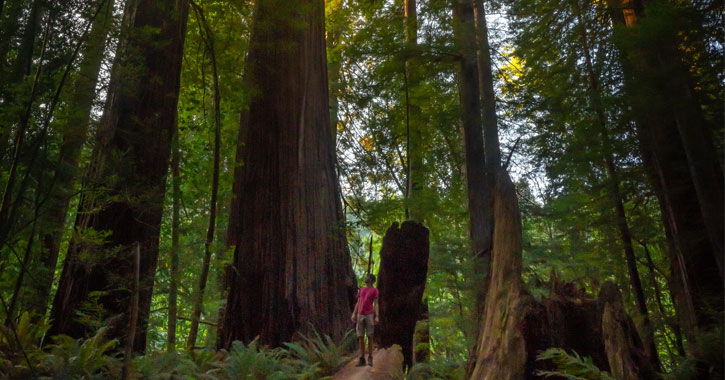 2. Both feature California's famous giant trees.
You won't see California's giant trees anywhere else.
Both parks have jaw-dropping trees that can shrink even the tallest person you know. (Read more about the famous trees of each park below)
3. A place to be one with nature.
Whether you're camping, hiking, or just want to be embraced by nature, both parks are big enough to accommodate your needs.
Sequoia National Park protects 404,064 acres of land, while Redwood National Park protects 138,999 acres.
Other things to consider when comparing these two national parks include the season of your visit (is it winter or summer?), whether you want to go to the beach or not, and if you're traveling with young kids, seniors, or PWD.
7 Reasons to Pick Sequoia National Park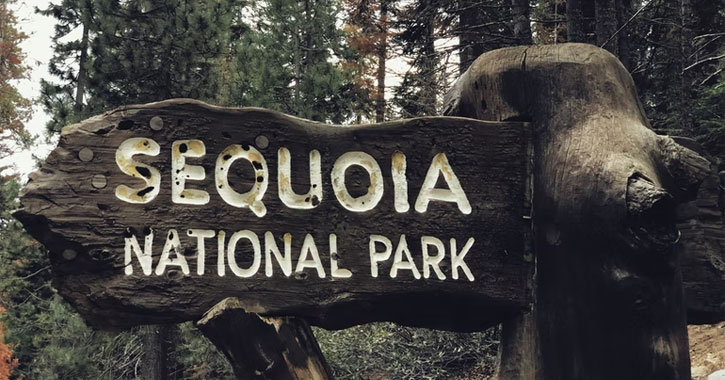 1. Take over 375 steps up to the Moro Rock
When you drive up to the Sequoia National Park, you'll immediately see this granite dome.
You climb only 300 feet (within 1/4 mile), but It's definitely going to be a memorable one with spectacular views at every step to the top.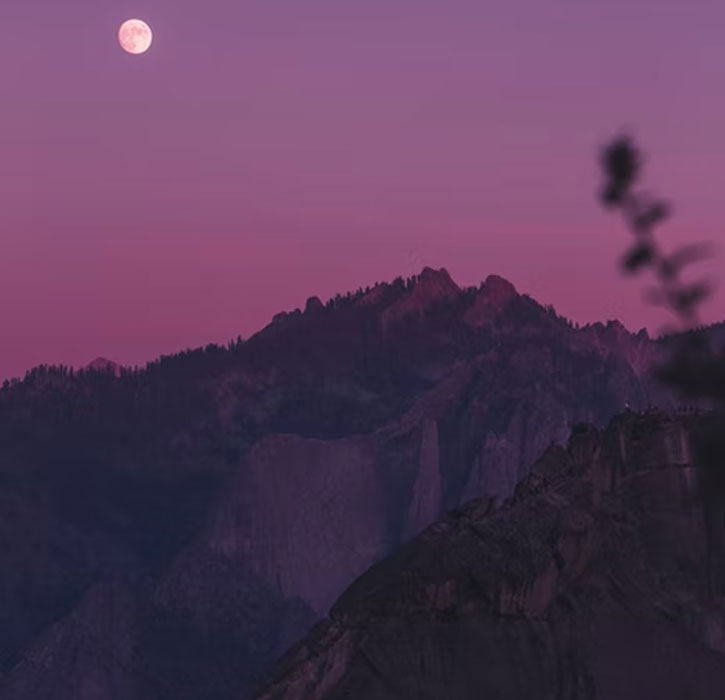 Suffice to say, Moro Rock isn't the place for kids to be running around free. While many steps have rails, some of the lower ones do not. Those who have a fear of heights may find this destination challenging.
2. Pass by the Tunnel Log
There are two things you just HAVE to do when you get up close to a Giant Sequoia: take a picture beside one (some people even try to hug it) and go to Crescent Meadow Road in the Giant Forest where you can pass through the Tunnel Log.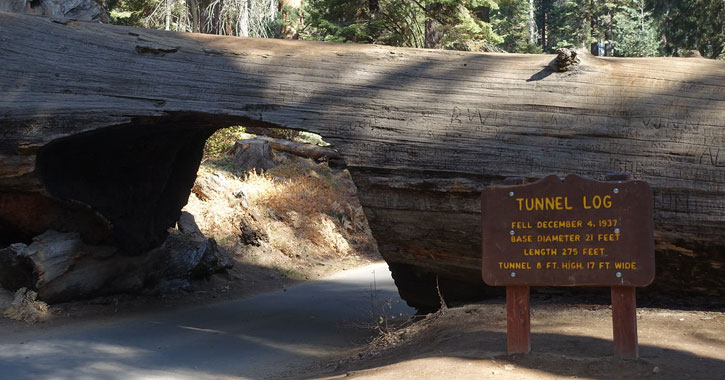 This tree is estimated to be over 2,000 years old.
It fell due to natural causes in 1937. The following year, it was cut and turned as a visitor attraction.
If you hugged all the giant trees you can possibly hug at Sequoia National Park, you can take a change of pace by exploring the Crystal Cave.
The Sequoia Natural History Association makes cave tours to the underground world available from May to November. Tour costs and duration varies – you can choose one as quick as 50 minutes, or explore more areas and spend up to six hours inside the cave.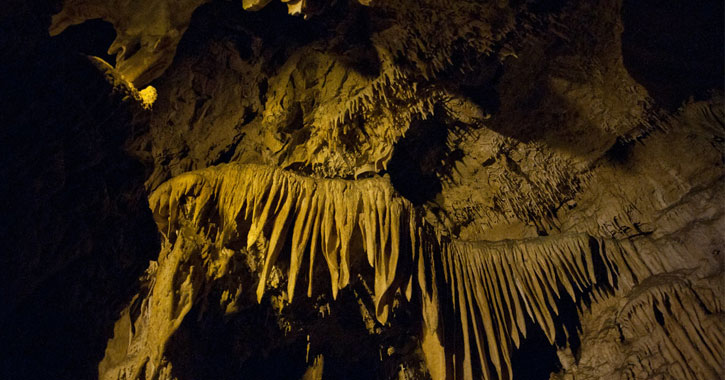 Note that tickets aren't sold near the cave. You have to head over to the Foothills Visitor Center or Lodgepole Visitor Center where Crystal Cave tickets are sold.
4. The General Sherman Tree
General Sherman is a giant sequoia (Sequoiadendron giganteum) tree located in the Giant Forest of Sequoia National Park in Tulare County, in the U.S. state of California. By volume, it is the largest known living thing on the planet.
Just LOOK at the thing. It shrinks the entire forest completely.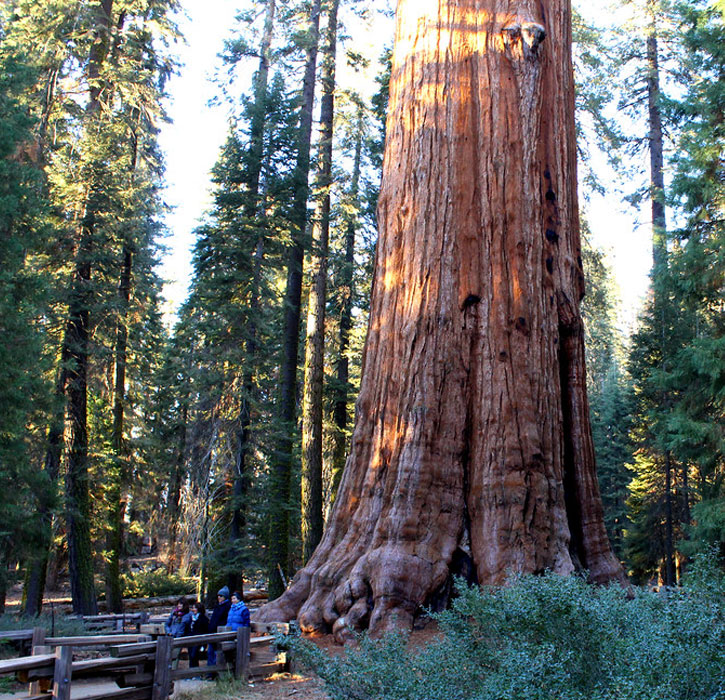 General Sherman is 274.9 feet high with a diameter at its base of 36 feet, giving it a circumference of 113 feet.
It is estimated that the tree is about 2,300 to 2,700 years old. Scientists estimate that the General Sherman tree weighs about 642 tons (or equivalent to over 105 elephants).
General Sherman Tree (and other giant Sequoias in the area) are accessible via Wolverton Road off the Generals Highway, it's about a ½-mile stroll to the tree.
The 80-foot Grizzly waterfalls is always a good stopover, especially if you're driving down Generals Highway.
Your journey begins from the Grizzly Falls Picnic Area, which is located in Sequoia National Forest on the north side of Generals Highway, then you'd have to hike a super-quick roundtrip 0.1-mile trail to get to the base of Grizzly Falls.
Note that if you're visiting in the winter, the road to Grizzly Falls is often closed (until late April). Make sure to check before you visit.
6. Get as Near as You Can to Mount Whitney
Yes, Mt. Whitney is the tallest mountain in the lower 48, but this doesn't mean only pro hikers can marvel at its beauty.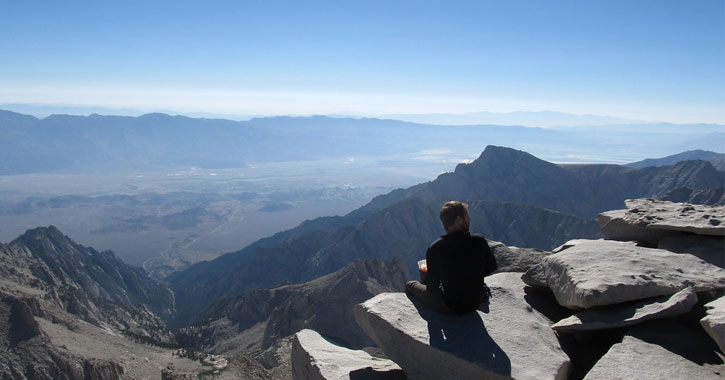 There are two options to view Mount Whitney:
7. Add More Stops to Your Itinerary: Yosemite, Kings Canyon and other nearby Must-Visits
One of the benefits of visiting Sequoia is that it is a few hours away from several must-see attractions and other famous parks. If you have a lot of time after exploring Sequoia, you can choose to visit the following: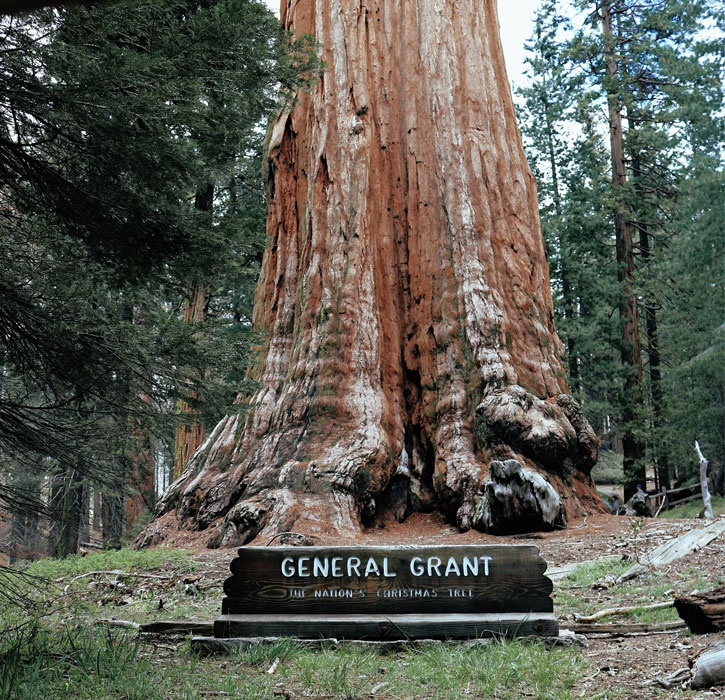 Reasons to Pick Redwood National Park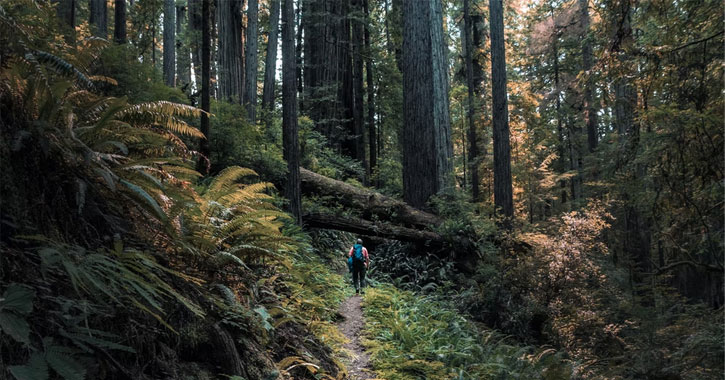 1. Get Close to the Tallest Redwood Trees
California Science Weekly explains the difference between Giant Sequoias and Redwoods perfectly:
Sequoias and redwoods are closely related. The primary difference between sequoias and redwoods is their habitat. Redwoods live near the coast, while sequoias live in subalpine regions of California. Redwoods are the tallest trees in the world. Sequoias are the biggest, if measured by circumference and volume.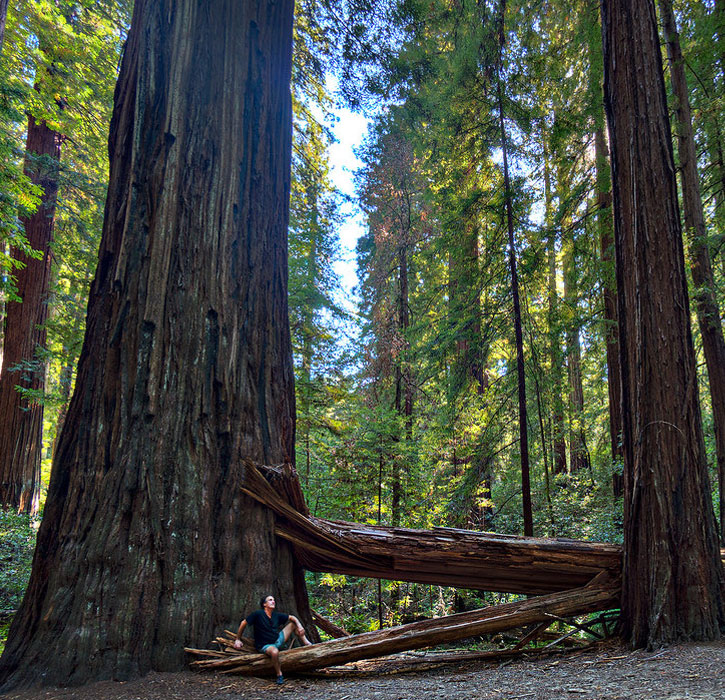 In Redwood National Park, the tallest tree is called Hyperion, while the largest is Melkor.
Hundreds of redwoods still exist today. Check their status here and see which ones you'd like to visit up close.
If you wish to see the giant redwood trees from a different angle, check out the Redwood Sky Walk (opened only in 2021) as a "self-guided experience" so people can get "wowed, delighted, educated, and inspired about the rich hidden ecology" of redwoods.
2. Escape the Busy Crowds of Sequoia
Sequoia National Park is definitely the more popular and more recommended park compared to Redwood National Park. But the downside of being the go-to park is that people flock to the area a lot more than Redwood.
While it still isn't Disney-level crowd, it's harder to get pictures and enjoy the peace at Sequoia.
This is where Redwood shines – you'll feel like you're all alone in the forest. It's a spectacular feeling being embraced fog around the redwood giants.
3. Enjoy Trails from the Forest to the Ocean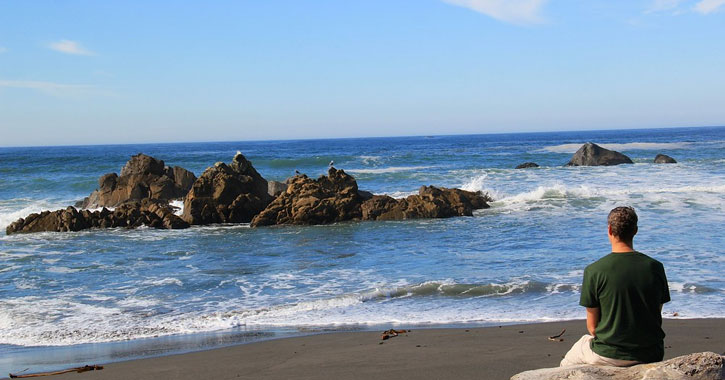 There are several beaches in Redwood National park, but these are the most popular:
4. Perfect Photo-op Opportunities Everywhere You Go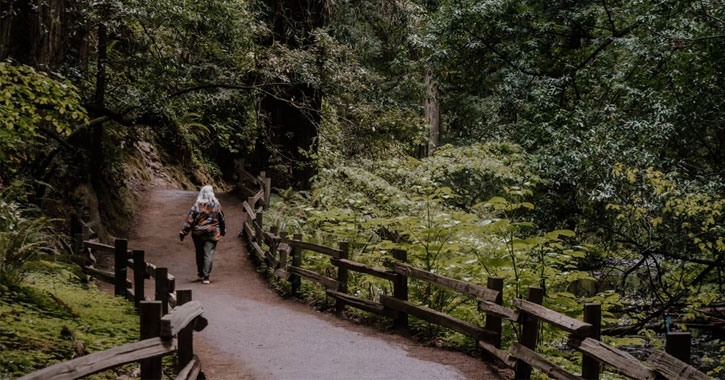 The mystical vibe of the Redwood National Park is a perfect venue for prenup pictures and any other pictorials.
There won't be any tourists watching over your shoot, and you're free to pick any corner of the park, from the giant redwood forest to the almost-always-empty beaches of Redwood.
Sequoia National Park or Redwood National Park: Which is Your Pick?
Were you able to decide which national park is best suited for your travel requirements?
Whichever park you visit, I hope you enjoy being in the presence of amazing old-growth Sequoias and Redwoods.
If you want to explore more national parks in the country, don't miss my guide about the east coast national parks, west coast national parks, must-see midwest national parks, the national parks across 8 mountain states, the BIG 5 Utah national parks, and the list of US national parks you should visit at least once in your life.