If you're looking for a once-in-a-lifetime animal encounter, you can't go wrong with one of the many zoos with zebras in the US.
While zebras are typically found in Africa, many zoos in the US have created wilderness areas and safari tours where you can admire this intelligent animal without booking an intercontinental flight.
It's hard to find a zoo in the US that DOESN'T have zebras, so I want to instead focus on which zoos allow you to get up close and personal with zebras instead.
Between feeding stations and wild connections, here are your options for spending some quality time with zebras in the States.
3 Interesting Facts About Zebras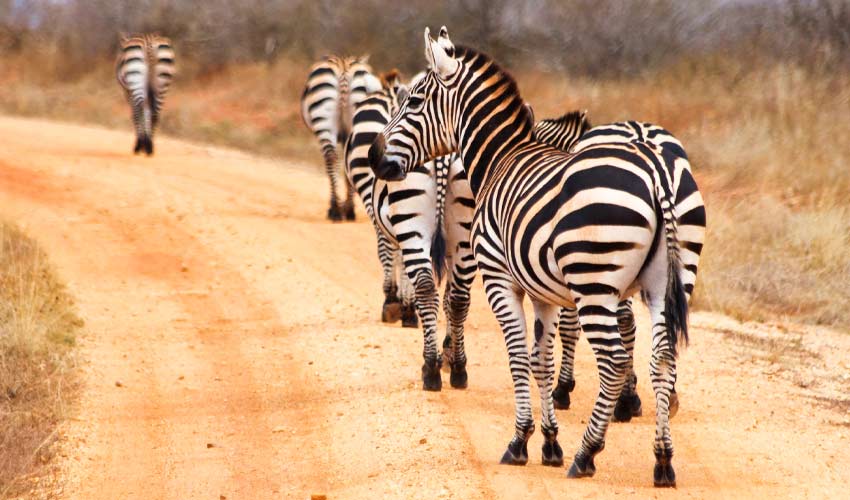 Baby zebras are very independent compared to other species, so much so that they can stand 5 minutes after birth, learn how to walk around 20 minutes later, and start galloping after just 60 minutes.
If you compare these numbers to the average human baby's milestones, you'll realize just how impressive a newborn zebra can be!
They are incredibly athletic. A zebra can run at over 40 miles per hour, they can jump, and they are impressive climbers, even over steep surfaces. The natural habitat of zebras can be arid and inhospitable, so zebras have developed an agile physique and great motor skills in order to ensure access to water and food even in scarcity conditions.
The 2 main reasons behind zebras' beautiful stripes: scientists have theorized that stripes not only help zebras camouflage in the Savana and escape predators, but they also have social functions. According to studies, the fact that every zebra has a unique set of stripes might serve as a way for zebras to distinguish and identify each other in the pack.
4 Zoos with Zebras to Offer Up Close Encounters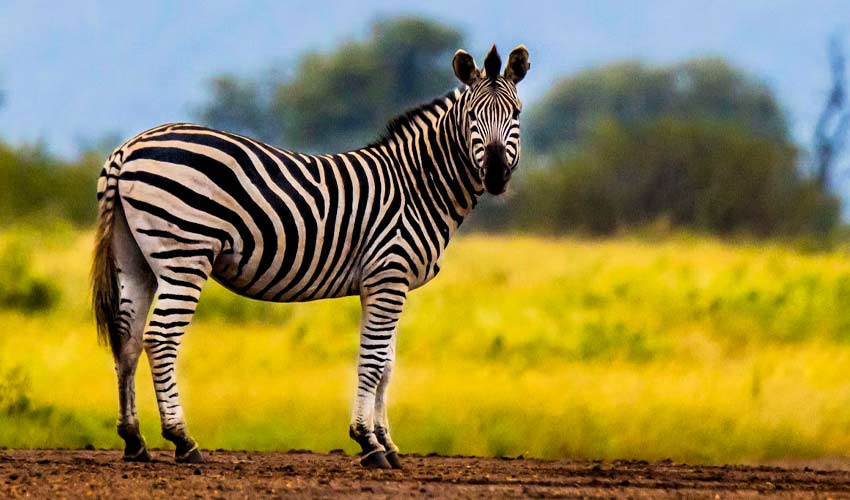 Address: 4250 Cheyenne Mountain Zoo Rd, Colorado Springs, CO 80906, United States
Tickets: regular admission tickets for adults can cost from $14 to $34, depending on the time of admission and the popularity of the date of choice.
If you're traveling through Colorado Springs, or you're looking for great animal encounters, you cannot miss out on the Cheyenne Mountain Zoo.
The zoo hosts a super wide range of animals from different continents, including the African Savana's most beloved species.
Interacting with the Zebras
If you're interested in an exclusive wild connection with zebras, these are your custom animal experience options at the Cheyenne Mountain Zoo.
Private Zebra Encounter
The Cheyenne Mountain Zoo features a Private Zebra Encounter with the possibility of feeding and petting.
During the encounter, you'll get to interact with 2 zebras, help the keepers train and feed the animals, and even feed the zebras yourself.
The price for groups of 4 people is $425 and includes the entrance ticket to the zoo for all participants.
Safari Trail Tour Experience
You can book a Safari Trail Tour Experience and admire from a privileged point of view all of the featured African animals, including Grant's Zebras.
The tour includes a chance of interacting with the animals directly, plenty of photo ops, and the opportunity to observe the animals in social situations, within a natural setting.
This tour also costs $425 for 4 people.
VIP Small Group Tour
The VIP Small Group Tour is the most expensive option to meet the zebras, but it can be totally worth it.
The tour includes 3 animal encounters, with the possibility of choosing Zebras, plus 2 other animals between lions, giraffes, tigers, grizzly bears, and much more. Costs for groups of five people can span from $1200 to $1750 depending on the season.
Address: 2887 Royce Rd, Varysburg, NY 14167, United States
Tickets: The self-drive-trough tickets are the cheaper option starting at $12 per person, while the guided bus tour costs $16-21 per person. The annual membership costs $48-66.
Interacting with the Zebras
Looking to hand-feed and pet zebras, in a habitat-like but controlled environment? Hidden Valley Animal Adventure has the answer.
The reserve hosts over 35 species, living in relative freedom and divided by habitat.
The park is huge, so I recommend booking a Guided Safari Bus for the most relaxing and fun experience possible.
You can book the safari by clicking on the big "Buy Tickets Now! button, for just $16-21/per person.
You can pay extra (just a couple of dollars!) to buy some food for the animals.
You'll receive a few tasty treats and a small bucket, to feed the animals directly, but in complete safety.
This is one of the best and most ethical options to have a close-up encounter with zebras in the US: the animals at Hidden Valley Animal Adventure can roam freely in the over 60-acre park and are not forced to interact with visitors, they choose to get closer to get some tasty baby carrots off your hands!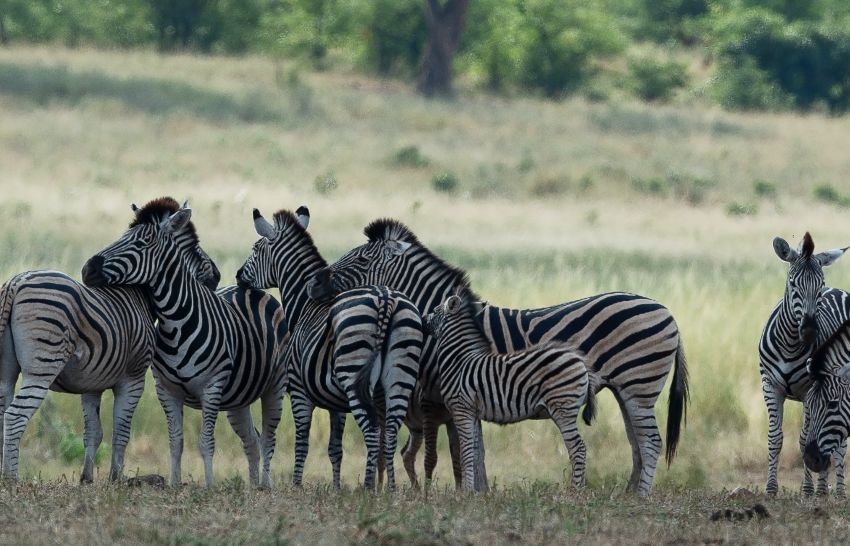 Address: 85 Martin Hill Rd, Harpursville, NY 13787, United States
Tickets: General admission tickets for adults cost $18, while children over the age of two pay $15. The annual membership is pretty cheap ($50 per person), and a convenient option if you're planning of visiting the zoo multiple times a year.
These two sister facilities make interacting with zebras easy and safe while being respectful towards the animals, and are probably two of the best zoos with zebras you'll find.
The Preserve has been federally approved by the United States Department of Agriculture (USDA), endorsed by the Species Survival Plan (SSP), the Cheetah Conservation Fund (CCF), and the Zoological Association of America (ZAA).
Animal Adventure Park recently launched The Preserve, a new safari area where one can drive through autonomously with one's car, or go for a guided tour and interact with the animals while enjoying brief explanations about the various species.
Interacting with the Zebras
Looking forward to feeding and interacting with the zebras? You can purchase some food for them from the Preserve, and feed them from a bucket.
For equines like the zebras, you'll need to buy the Pelleted Feed for $10, or 3 portions for $25.
Since an extra treat might maximize your chance at an amazing animal encounter, you can also buy a portion of carrot sticks, pellet feed, and lettuce for $20, or 3 for $50.
This tasty mix might seem a bit pricey, but it comes with a Souvenir Cup you can keep.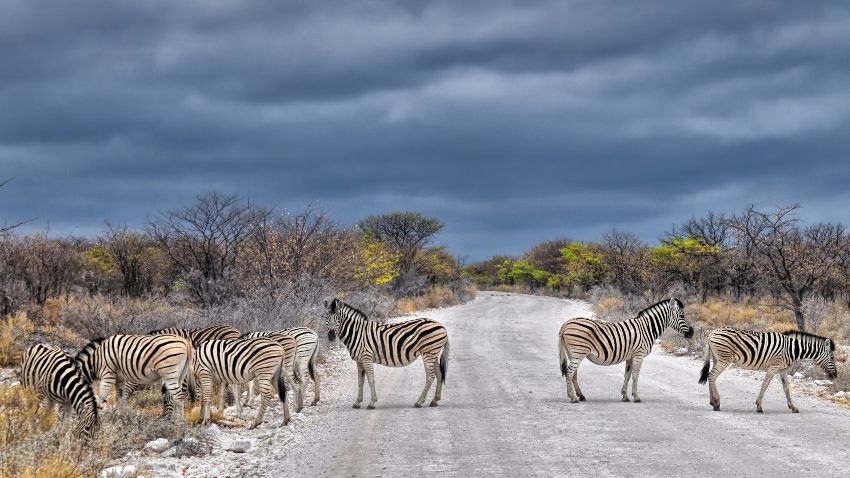 Address: 15500 San Pasqual Valley Rd, Escondido, CA 92027, United States
Tickets: 1-day passes that grant you access to the zoo any day cost $55 for children and $65 for adults. 1-day passes for selected dates are slightly less expensive and cost $53 for children and $63 for adults.
Find the zebras at the San Diego Zoo Safari Park
This extensive safari park features an area dedicated to the African habitat and African species, where you'll be able to spot the zebras and get closer to the animals depending on the tour option.
The Ultimate Safari
For the best possible zebra time, your top choice should be the Ultimate Safari.
This exclusive tour can last up to 7 hours and costs $675/person.
This is a completely customizable adventure, where your private enterprise will be guided throughout your area of choice. You'll get to experience the safari park in a privileged way, and you'll be granted access to areas usually closed to the public.
You'll be shown all of the animals included in the tour, but you can specify your favorite species during the booking process for some extra time with the zebras.
Cart Safari Africa & Wildlife Safari
The Cart Safari Africa ($55/person), and Wildlife Safari ($89/person) are also valid options as they'll get you close enough to the animals to take some great pictures.
Plus, you'll get to sit on the comfortable carts and just hop off in proximity to the animals.
These options also include a guided tour from an expert animal keeper.
Deluxe Behind-the-Scenes Safari
The Deluxe Behind-the-Scenes Safari: African Forest is a great middle-ground price-wise, as it lasts 2 hours and costs $109/person.
This is a trekking tour, where you'll get to explore the African habitat and effectively go behind the scenes of the safari.
While it's not possible to customize this experience, you are bound to meet the Zebras and observe them in their habitat during the tour.
Just remember to bring your trekking shoes and comfortable clothes.
Can't Visit any Zoos with Zebras? Adopt a Zebra!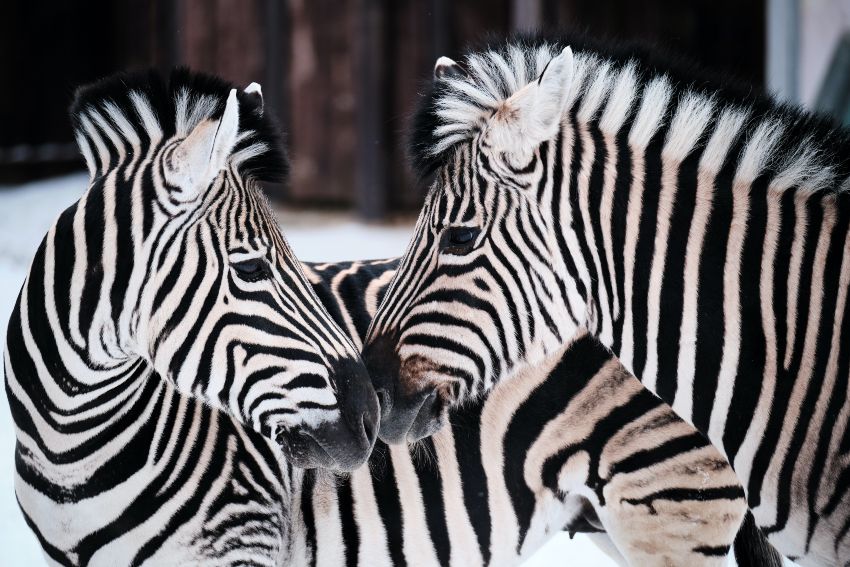 If you love zebras you may want to explore long-distance adoptions to support your favorite animal.
Many zoos across the states and around the world offer this option, as well as international NGOs.
Here are your best options to adopt a zebra, or surprise your loved one with a thoughtful gift:
Adopt a Zebra with WWF: adopting with WWF ensures that your money is going to a valid organization, and it also gets you the cutest zebra-shaped "cuddly toy".
You can go for a one-time donation, or make the donation monthly.
Adopt a Zebra at the Cheyenne Mountain Zoo: especially for a child, I suggest going for the Wild Adoption Gift Certificate, which along with proof of adoptions, fact sheets, and pictures, comes with a cute plush of the animal. This option costs $65.
More Great Animal Destinations
If you're a fan of zoos and safari parks, you have to check out my list of the best zoos in the US.
For those looking for more unique, close-up experiences with the animals, check out these 9 zoos with koalas, and 8 zoos with red pandas.