If you want to see Beantown or 'America's walking city' in a different light, go on a hunt for these 20, must-see Boston Instagram spots.
Must-See Boston Instagram Spots
Many of the following spots are free to visit, so plan your day and get those selfies or photos with your family.
1. Hello Boston Wall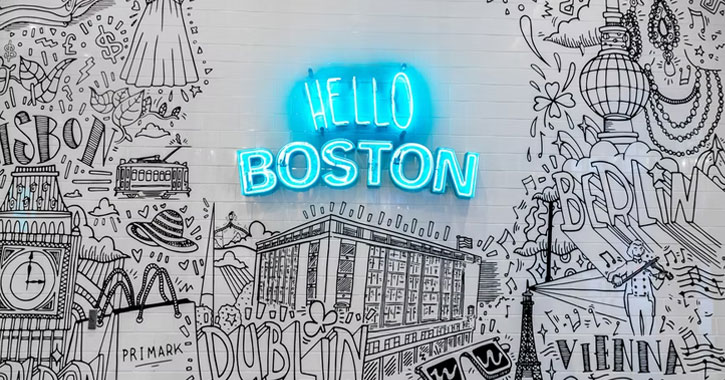 The Hello Boston wall is located inside Primark's first U.S. store.
It was illustrated by Luke Embden for Primark. Stop by if you plan to shop in the area.
2. Downtown Crossing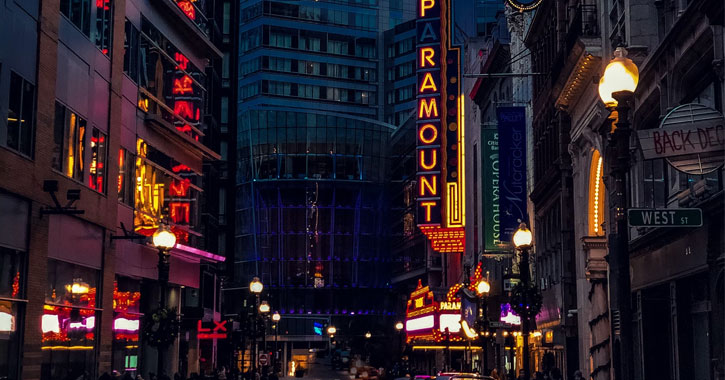 If you came from Primark, explore the entire block known as Downtown Crossing while you're here.
Aside from the many shopping, dining, events, and historical sites in the area, this is also the theater district with plenty of city photo opportunities.
The intersection totally livens up at night once the shops light up one at a time.
3. Acorn Street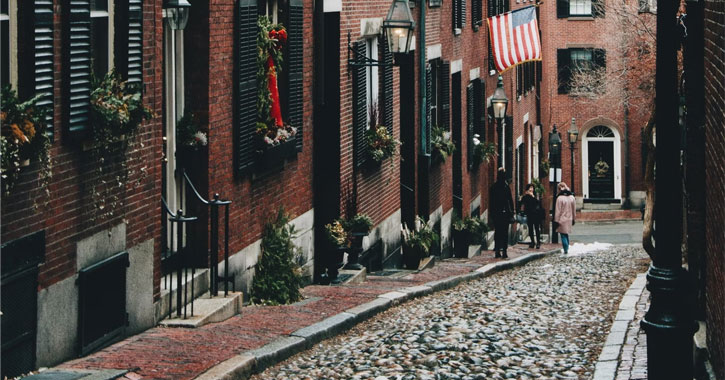 Acorn Street is one of the best Boston Instagram spots in the city.
The small, cobblestone street with bright red brick buildings and unique architecture looks phenomenal any time of the year – whether it's covered in snow or not.
It's a pretty popular attraction, so go very early to get the best shot without many people yet.
4. North End Buildings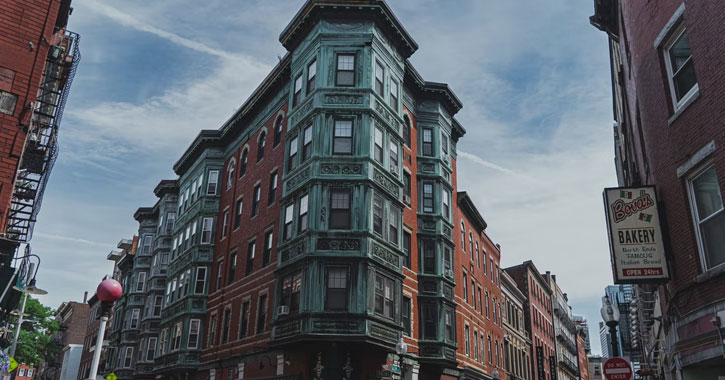 Known as Boston's Little Italy, the North End of Boston is a maze of narrow streets with some of the city's oldest, most gorgeous buildings.
If you're a fan of architecture, this is a must-see. It looks a LOT more whimsical in person – don't miss the cafes and bakeries that line these streets.
Plus, it's just a short walk to Cambridge and MIT's campus.
5. Boston City Hall Plaza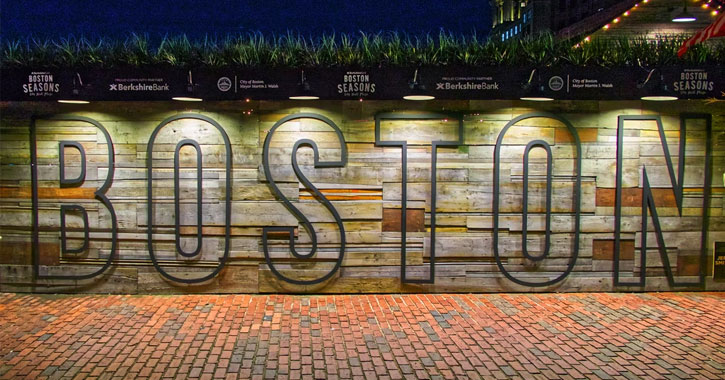 There are several Boston letterings all over the city – one of which is located at the Boston City Hall Plaza.
Nothing else can make it obvious you're in Boston than getting a picture of yourself and your crew standing beside it.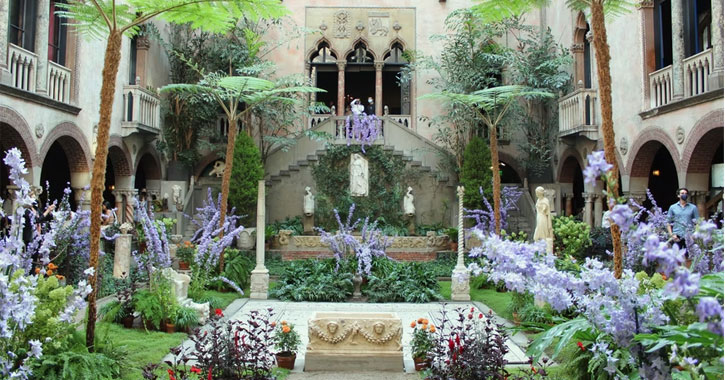 The Isabella Gardner Museum is such a romantic attraction. If you love architecture and nature, this spot gives you the best of both worlds.
Isabella built this museum in 1899 until 1901, personally collecting and arranging the works of paintings, sculptures, and other art pieces still displayed in the first three floors of the museum, while she lived on the fourth floor.
7. Brattle Book Shop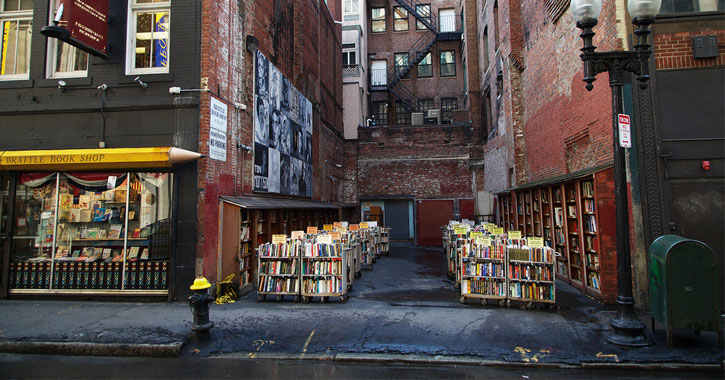 Founded in 1825, The Brattle Book Shop is one of the oldest and largest used bookstores in the country.
But what makes this bookstore a cool spot to take photos is the outdoor sale lot where shelves of books are lined up in an empty alley.
The red brick walls, plus the cool black and white murals make for an interesting backdrop as well.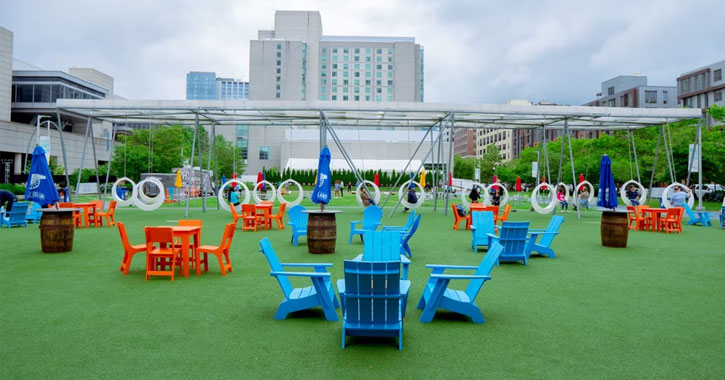 If you want somewhere cool to hang out at by the thriving Waterfront District, the Lawn on D is a pretty cool dynamic outdoor event space with live entertainment, food, games and booze.
Plus, those swings light up at night!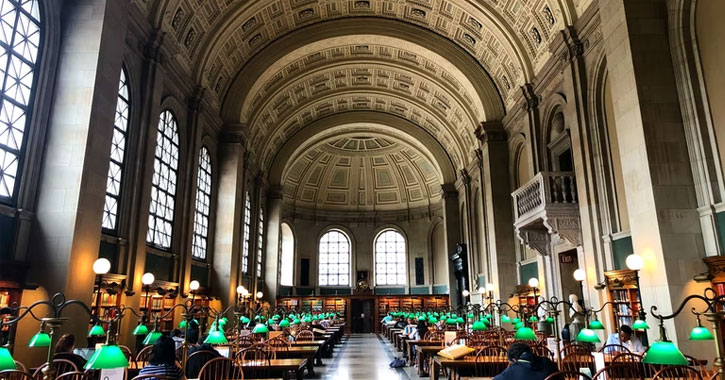 The Boston Public Library was established in an old school house in 1848 as the first free municipal library in America, but it was relocated to the corner of Boylston and Dartmouth in 1880 as what we know today (with a couple of modern expansions).
There are sculptures, an outdoor courtyard, and other interesting corners throughout the library, but none as breathtaking as the iconic Bates Hall (found on the second floor).
Photo-taking is allowed, but as all libraries go, be mindful of your noise since the BPL is still a library with students and many locals there for actual research.
10. Boston Seaport (South Boston Waterfront)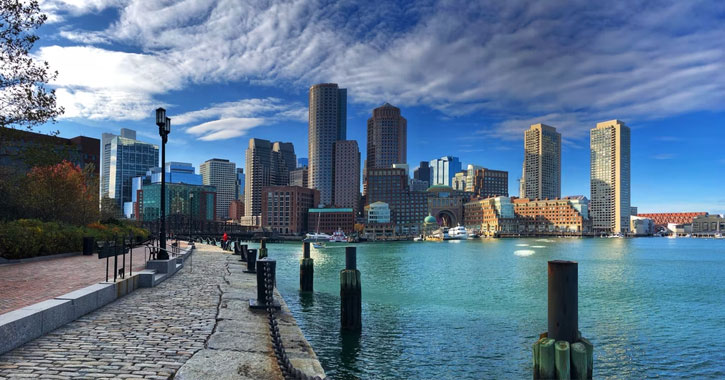 The Seaport District is a redeveloped stretch of the South Boston waterfront lined with restaurants, venues, and shops to enjoy art, culture, food, drinks, and events.
It also has a stunning view of the city that's perfect as a photo backdrop both at daytime and nighttime.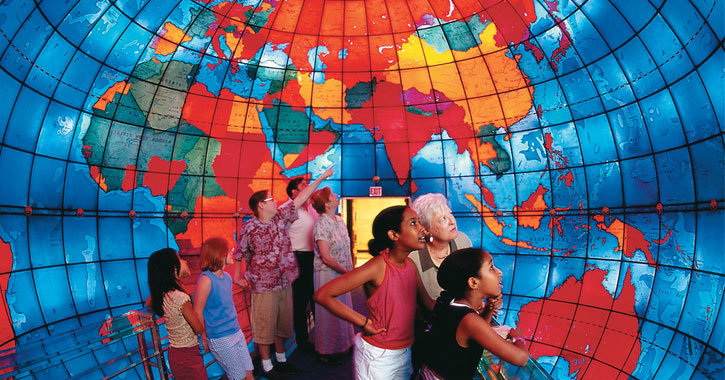 Mapparium is a three-story-tall globe made of stained glass that shows the world in 1935 (before World War II).
Kids 17 and below go in free, but adults pay $6 and you can see the world from the inside of the world looking out.
Unfortunately, it's not allowed to take photos inside the globe, but the place prepared a designated spot for you to snap a picture with a mapparium backdrop.
12. Kelleher Rose Garden arch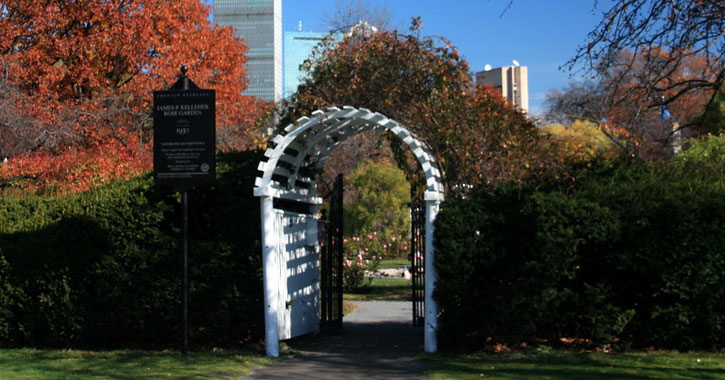 Go inside the James P. Kelleher Rose Garden and pose in one of the many romantic arches with giant pink blooms.
The garden dates back to 1931 but remains one of Boston's hidden gems with over 1,500 roses year-round.
13. Underground at Ink Block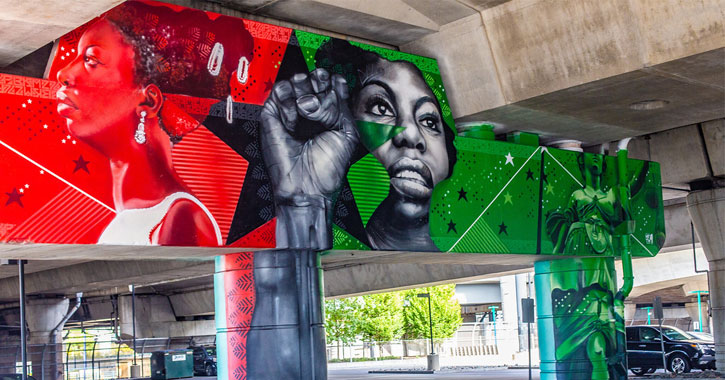 Underground at Ink Block was an excellent project by the MassDOT in cooperation with the community, the City of Boston, the Boston Planning & Development Agency, and the Federal Highway Administration.
It successfully transformed the 8-acre underpass between the city's South End and South Boston neighborhoods, making it a cultural attraction with bright murals, a dog park, bike storage facility, 175 commercial parking spots, and an all-around urban park.
14. Boston Common
Address: 115 Boylston St, Boston, MA 02116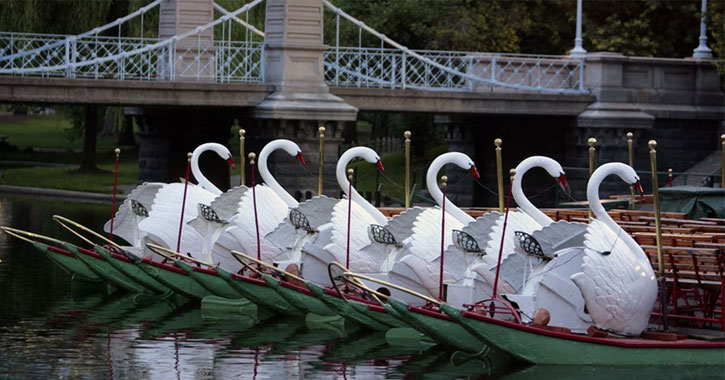 Boston Common, located in the heart of downtown Boston, is a good picnic spot with several interesting places for photo opportunities, including one by the playground, the lake, footbridge, and more.
Address: Richard B. "Rico" Modica Way at 565-567 Massachusetts Ave., Cambridge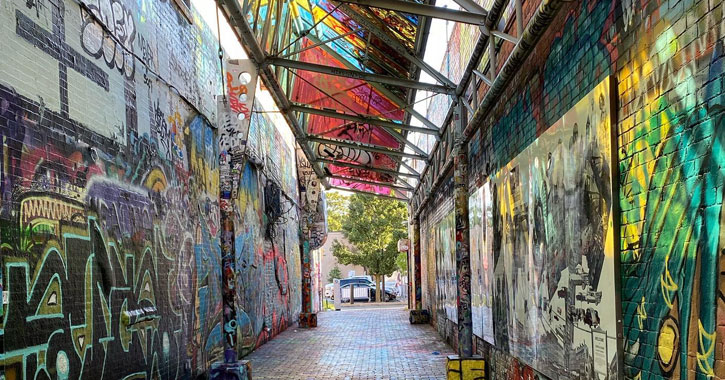 Graffiti Alley is open to the public any time of the day. Artists are allowed to paint on the 80-foot walkway daily, except between 5 pm and 1 am, Wednesdays through Saturdays.
Started by local artist Geoff Hargadon and restaurateur Gary Strack (whose restaurant Brick & Mortar forms the wall), the Graffiti Alley began in 2007 with 30 local artists and others from Canada to begin the cycle.
Since then, many people join the fun daily. There are no sign-ups or pre-scheduled timeslots required, except for one rule: no painting when Brick & Mortar is open for business.
5 Boston Instagram Spots at Cafes and Restaurants around Town
If you're a foodie like me and love taking photos of food just as much as you love unique backdrops and attractions, these restaurants are a must-see!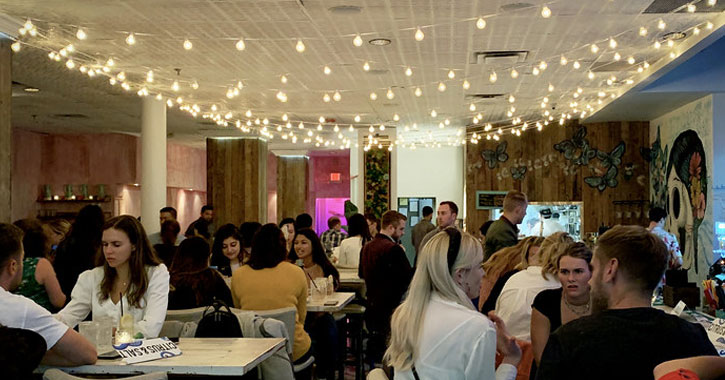 Citrus & Salt opened at the end of 2017 in the Back Bay.
This Mexican restaurant has several IG-worthy spots from the pink grungy walls to the left, and the big bright murals by the bar to the right.
Even the bathrooms here have interesting, painted walls, so don't miss checking it out and having a selfie there as well.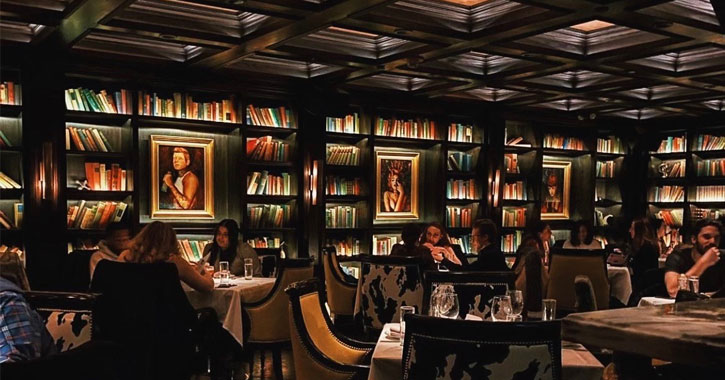 Yvonne's is a unique "supper club" with an American menu and a very victorian underground interior thanks to the dramatic library backdrop.
Some private rooms even have a stunning gothic vibe. It's definitely one of Boston's most memorable restaurants.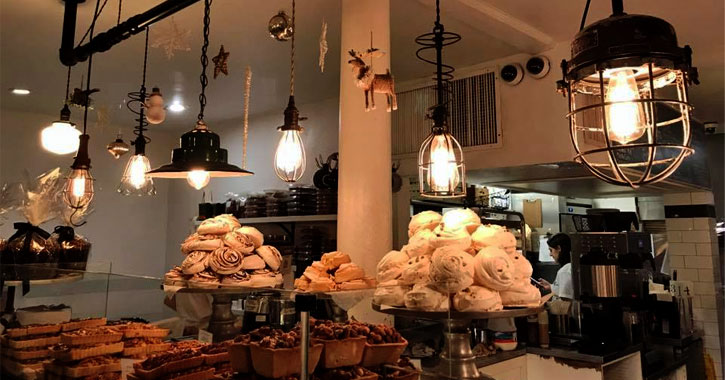 Tatte Bakery & Cafe smells and looks fantastic. Order anything from this bakery paired with a good cup of coffee, and I guarantee it's going to be an instant Instagram-worthy shot.
If you came in early, maybe you can get a good shot of the day's spread just like the photo above.
Address: 400 Tremont St, Boston, MA 02116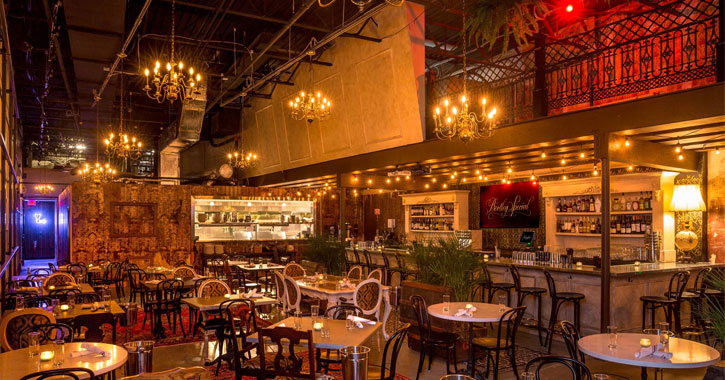 Bootleg Special's interior truly wow with the look of a Southern urban spot and classic French Quarter speakeasies.
The visually-stunning place combines Southern food with Asian cuisines. Plus, the Southern-inspired menu, particularly the Cajun-style seafood is a must-shot for any food-inspired IG.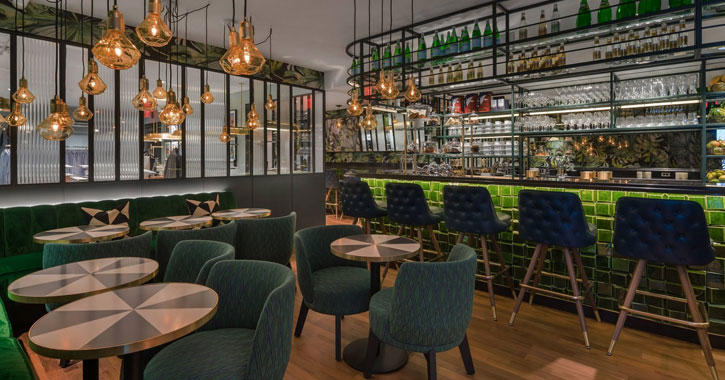 This cafe is a gorgeous-looking cafe with awesome paintings, comfortable modern seating, stunning lighting, and good food – perfect while you wait for your tailoring at Suitsupply.
Exploring the City Beyond these Boston Instagram Spots
If you've finished visiting each of the Boston Instagram spots above and want to explore the state beyond the city, check out my guide about the waterfalls in Massachusetts and all the must-visit Massachusetts beaches, including Spectacle Island with its fantastic sea glass beach.