If you read my last post you'll know that my husband and I recently flew down to Jacksonville, Florida to go watch Penn State lose in the Taxslayer Bowl.  As soon as we decided we were going to the game I started thinking and planning out what else we could do while we were in Florida.  We quickly zoned in on spending a couple days in Walt Disney World.  It's just an amusement park after all, it would be pretty easy to just book a hotel and buy theme park tickets.  Or so I thought.
Wow was I shocked, truly shocked, at how much planning goes into a Walt Disney World Vacation.  Even the most basic questions, like which hotel to stay at, can give you quite the headache.  Disney is just so big and there are so many options.
Neither my husband nor I had been to Disney in over 10 years and we weren't really sure how much we'd enjoy it as two adults without kids.  But we both had fond memories of Disney when we were younger and have had some friends recently go to Disney on honeymoons, so we figured we'd have a good time.  
At this point it was December 14th.  Our first day in Disney would be January 3rd, less than three weeks away.  College football conference championship games were played in the first week in December, so the official bowl game listing wasn't even announced until the middle of December.  We really didn't have the option to start planning any earlier than we did.  My husband and I were confident in our ability to quickly plan a last minute vacation, so we decided to go for it.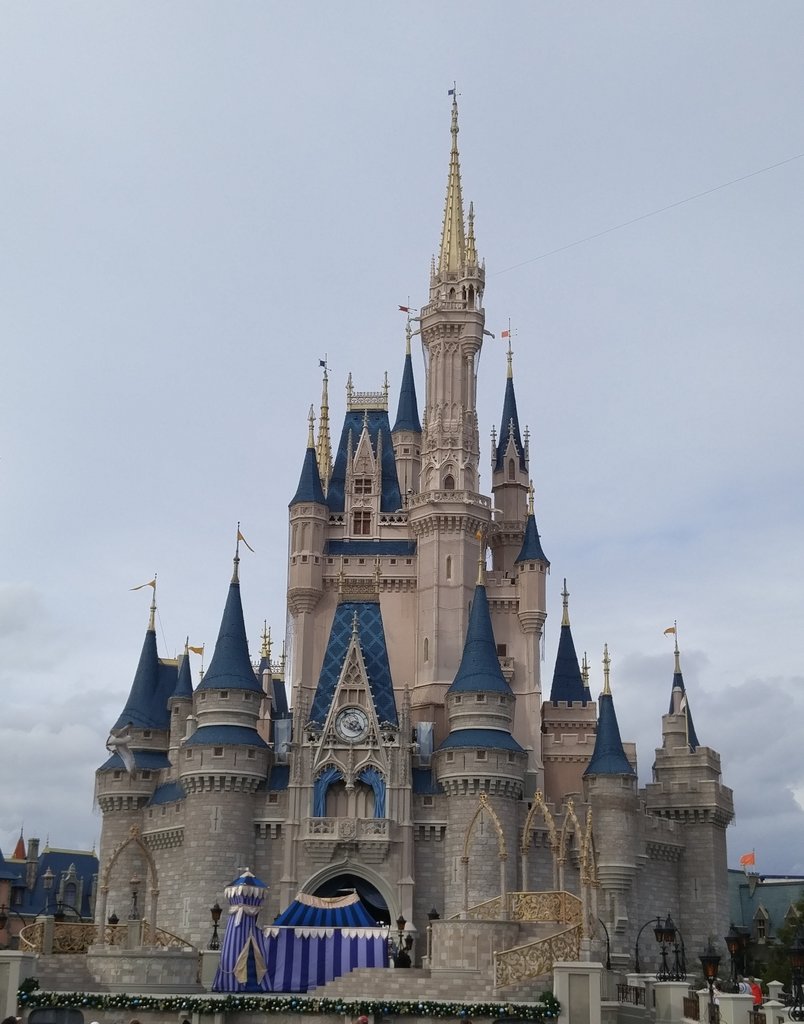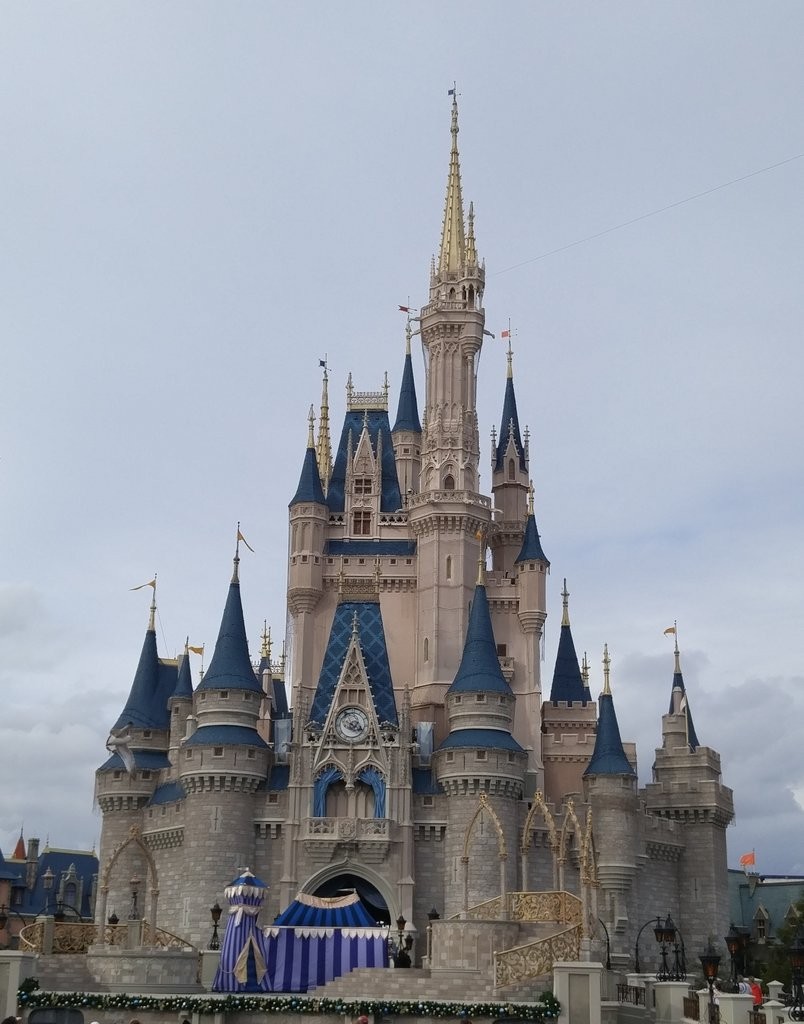 Planning a last minute WDW vacation
Hotel
Originally we had thought that we would stay at a non-Disney hotel to save money.  We knew we would have a rental car so it wouldn't be a problem if our hotel didn't have a shuttle to each of the parks.  
We were very lucky (and very diligent in our searching) and were able to find great rates for one of the Disney hotels, Disney's Wilderness Lodge.  We booked our trip through Orbitz which worked out wonderfully because they have a free cancellation policy.  When the hotel rates continued to drop in the weeks after we booked the hotel we were easily able to cancel and re-book our room for the lower rate.  Part way through our trip the Wilderness Lodge shut down some whole sections of the hotel for (what looked to be pretty major) construction.  I'm guessing this is why we were able to find such low rates.
In the end we were very glad we decided to stay at a Disney property.  There were a lot of perks such as extended theme park hours, complimentary MagicBands, and complimentary resort transportation and parking.  We had a couple of rainy days on our trip so we were very happy to have the free busses to take us between our hotel and all of the parks.  I hadn't been to Disney since I was a kid and I definitely hadn't remembered how massively huge the theme park parking lots were.  It would not have been fun trying to remember where we parked a car in the gigantic parking lots in the pouring rain.  
The free parking came in handy when we wanted to go to a restaurant in a different Disney resort and didn't want to have to wait for a combination of bus/boat/monorail to get there.  All of those are free, but sometimes it was faster to just drive directly to your destination.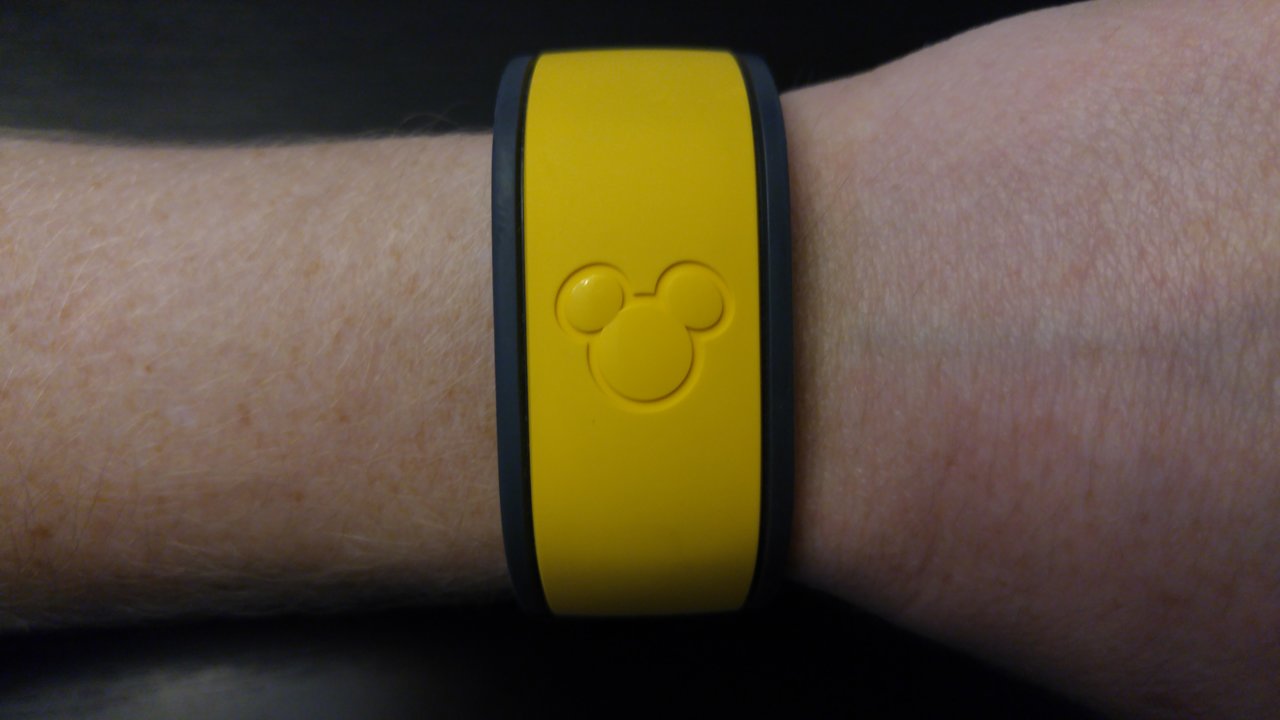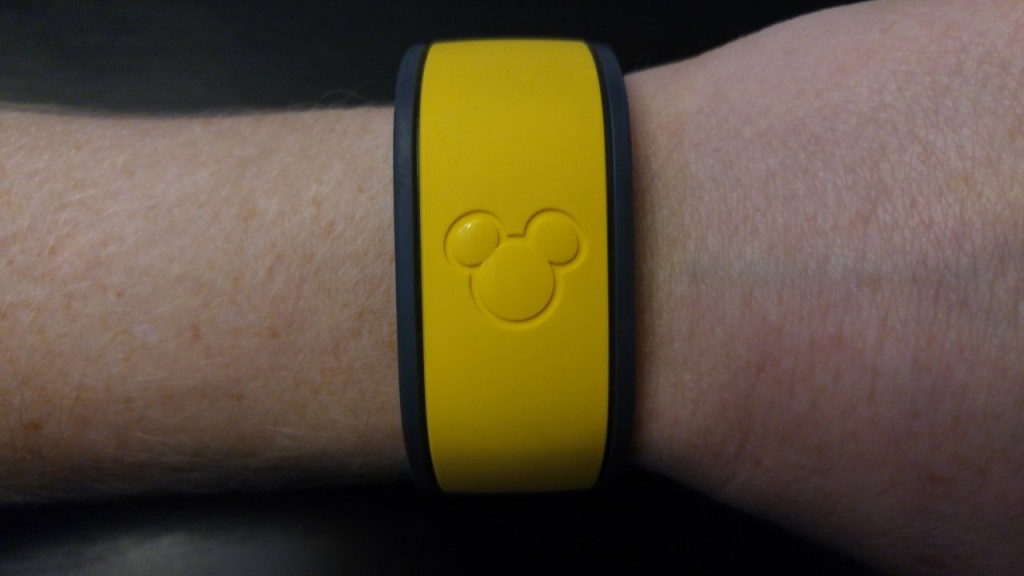 And the MagicBands?  Well they were just magical.  I'm swear I'm not being sarcastic!  If you don't already know, MagicBands are basically a bracelet that looks like a Fitbit with a Mickey Mouse logo on top.  You can link all of the aspects of your trip to your MagicBand.  
Just tap the Mickey icon to your hotel door and it works as a room key.  

Tap the Mickey icon at a restaurant to pay for your meal; even the small stands around the park with things like the Mickey Mouse shaped ice cream bars are compatible with your MagicBand.

Tap the band to get access into the theme parks, since they link to your tickets.  

Tap the band to use your FastPass+ reservations.  

After you get off the ride, find which screen has your photo and tap your MagicBand to link this photo to your account.  You don't even have to make spontaneous decisions about whether to buy the picture after a ride anymore.  Just add it to your account and decide later.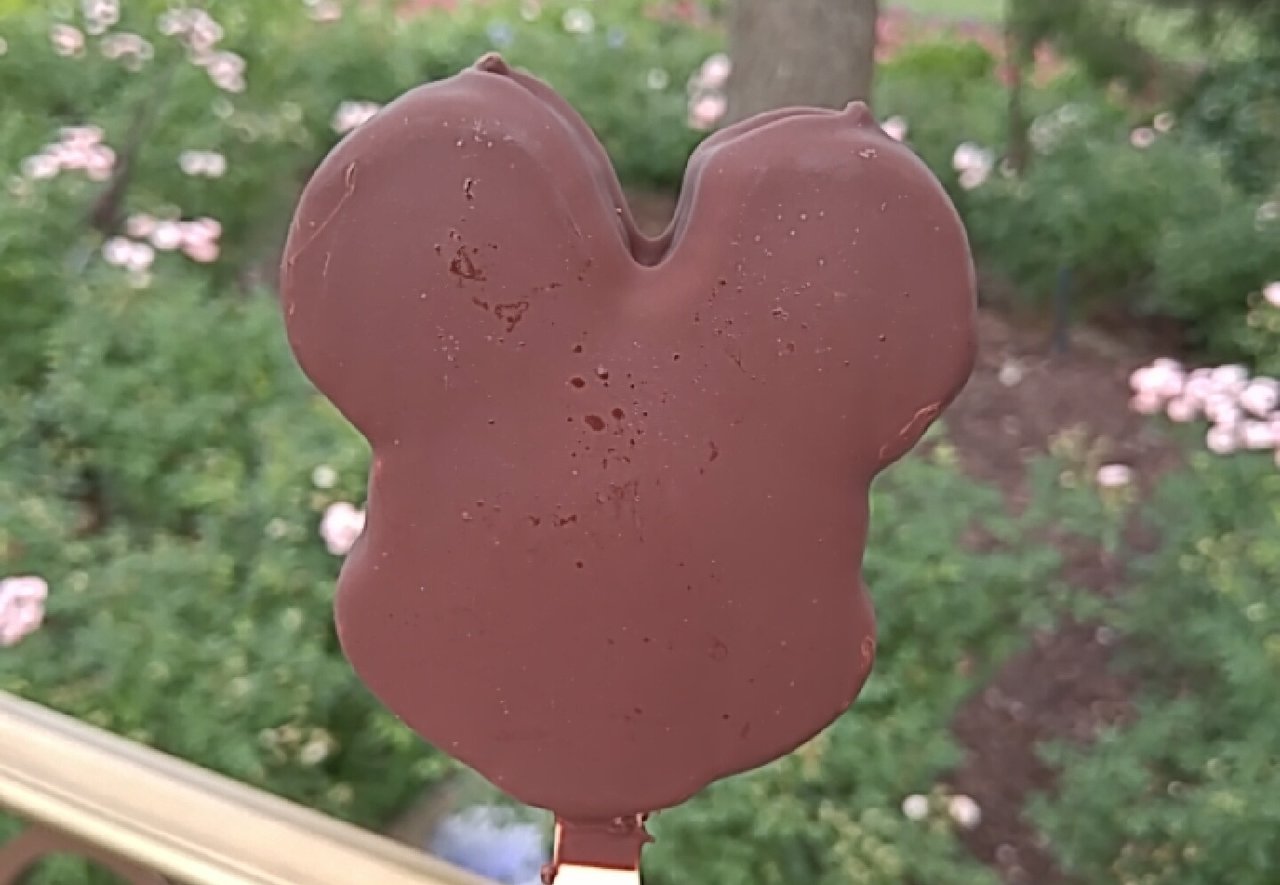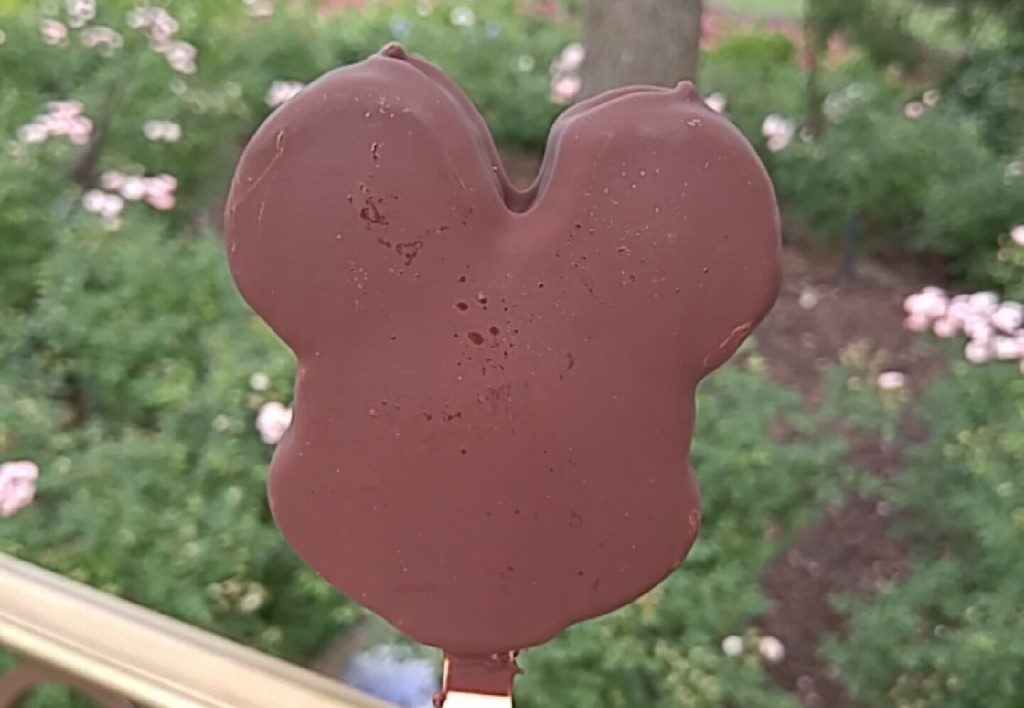 Ok you caught me, I completely geeked out at the MagicBands.  For all I know, Disney may have been using this system for years.  Maybe it's already old news.  But like I said, I hadn't been there since I was a kid and I was pretty impressed.  
Our complimentary bands (for staying at a Disney hotel) were offered in a range of colors.  If you decide not to stay at a Disney hotel there are stores in each of the theme parks that sell magic bands for about $20 so you can buy one when you get there.  The stores have a crazy amount of different options (much more than the couple colors we could choose from for our complimentary ones) including different colors, patterns, and even MagicBands with Disney characters on them.  I could definitely see the appeal of shopping for a unique band that suits your personality, but Disney had enough of our money already, so we kept our complimentary yellow (mine) and blue (Steve's) bands throughout our trip.
Restaurants
After booking our hotel we thought we'd try to make reservations for a couple of restaurants.  There was really only one we knew we had to go to – 'Ohana.  Growing up, Steve's family always used to go to 'Ohana when they went to Disney and 'Ohana is known for having fantastic food so we knew this was our top priority.  
If you have gone to Disney recently then you are laughing pretty hard at the thought of us trying to make reservations for 'Ohana less than 3 weeks before our trip.  In our defense, you can go to the top restaurants in major cities around the US and make reservations 3 weeks in advance without a problem.  But no, not in Disney.  In Disney people plan vacations literally years in advance.  For that reason, Disney allows guests to make dining reservations 180 days prior to their trip (yes, you read that right, 6 months ahead of time!).  It isn't even that Disney opens dining reservation 6 months in advance that seems so crazy though, it's that those dining reservations actually book up 6 months in advance.  That just seems insane to me.
O well, it was booked and there wasn't anything we could do about it.  We checked every day and nothing opened up, so we figured we'd just show up and wait, no matter how long it took, to be seated as walk-ins.  More on that here.
We were discouraged enough that we didn't bother trying to make any other restaurant reservations.  We'd just try going to restaurants as walk-ins and if that didn't work then we'd eat at the cafeteria style restaurants in the parks.  We were confident that Disney wanted our money enough that they wouldn't let us starve.
FastPass+
Disney doesn't charge extra for FastPass+, it's a perk that they offer to all of their theme park guests.  I'll have another post with specific details on how I planned out our days using FastPass+ in each of the parks, but for now I'll just say that booking a last minute (less than 3 weeks before going) trip to Disney didn't really impact our ability to book FastPass+ reservations.  We were able to go on every ride that we wanted to.  In general we didn't wait more than about 30 minutes for a ride with two exceptions.  But again I'll go into more details on that in my next post.
My Recommendation
I went into this rather hastily planned Disney vacation expecting to have a good time.  I was truly blown away by how much fun we had.  Walt Disney World really does have the magical ability to let you forget your true age and feel like a kid again.  There were plenty of people in Disney traveling without kids.  Honestly, after watching families try to navigate strollers through huge crowds of people I started thinking we might actually be enjoying ourselves more than those adults who were traveling with young ones!  I'd highly recommend Walt Disney World as an adult vacation.
We were able to manage pretty well by planning a last minute Disney vacation.  If you find yourself in a similar situation and only have a short amount of time to plan a trip I wouldn't discourage you from making a similar attempt (with the exception of the peak holiday seasons).  However, if you know you are going to be planning a Disney World trip in the future I would highly encourage you to start planning as soon as possible.  You really will be better off the earlier you have your trip booked.
Flights and rental cars can be booked at a later time, but with options available for free hotel cancellation there's really no reason not to reserve your hotel rooms as soon as possible.  If prices drop at your hotel or at a different Disney hotel, you can easily cancel and re-book for the lower price.  And as soon as you have your hotel… make a reservation at 'Ohana, you won't regret it!
Have you been to Walt Disney World lately?  Leave a comment to tell me all about your experiences.  Or if you have an upcoming trip I'd be happy to help answer any questions you might have!