Why visit the lakes of Missouri? Whether you're Missouri born and raised, or you're just traveling through the state, you may be wondering about what kind of naturalistic beauty the area has to offer.
With their deep blue water and surrounding lush greenery, I say the gorgeous lakes of Missouri need more recognition.
Let's explore your best options when it comes to planning a fun day at the lake in Missouri:
Clearest and Cleanest Lakes in Missouri for Swimming and Fishing
1. Stockton Lake – Stockton State Park and Reservoir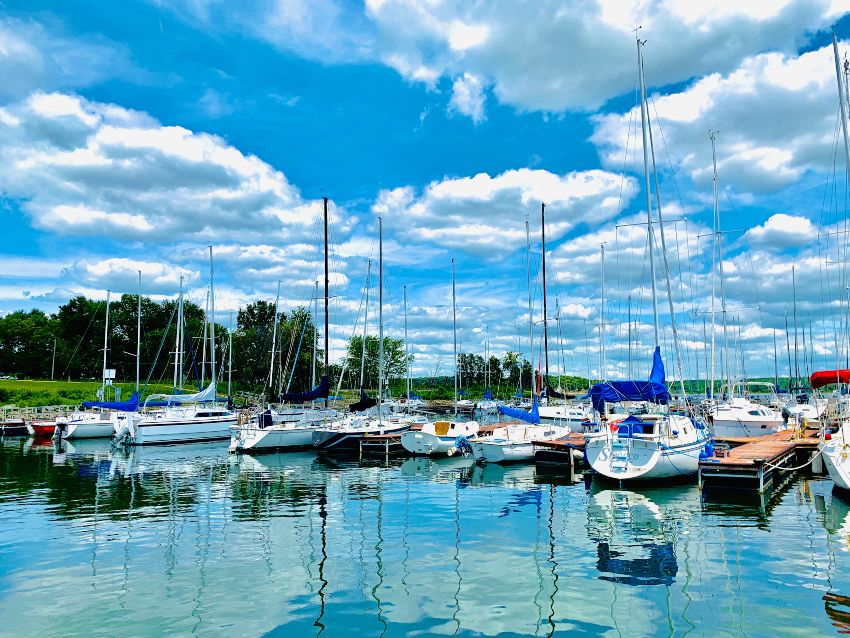 For a weekend in the wilderness, it doesn't get much better than Stockton Lake. The Lake is blessed with clear blue water and lots of fish.
This is one of the local's favorite locations but is still not touristic enough to be crowded: the perfect sweet spot.
Stockton Lake is great for a day out of town but is also perfect for a weekend or longer periods because of the campgrounds.
If you're big on basic camping, hiking, and water sports, you'll have a lot of fun at Stockton Lake.
Best things to do at Stockton Lake:
Camping: whether you're into the most basic tent camping, or you love to travel North America in your well-equipped camper, you'll find the right campground at the Stockton State Park.

There are 2 main choices for campgrounds: the West campground and the East campground. Both are open year-round and located near the lake shore.

You can book your campsite at Stockton State Park here.

Fishing: Stockton Lake is great for fishing. Since you can fish anywhere on the coastline except close to the marina or boat ramps, fishermen won't have problems finding a good spot.

At Lake Stockton, you can fish Bluegill, Walleye, Catfish, Bass, and White Bass.

Hiking and Bicycling: you'll find plenty of options when it comes to hiking or bicycling around Stockton Lake.

If you're looking for the best views and most stunning panoramas over the lake, then hit the Lakeview Trail (7.9 miles), which loops around the shore of Stockton Lake.

Other good trails to check out around the lake are Sortor's Buff Trail (3.3 miles), Umber Ridge Trail (1.6 miles), and Nyblad Trail (0.5 miles).
Kayaking on the Lake: The Stockton Water Trail will lead you around Stockton Lake, from the water. This unusual trail is not meant for hiking, but for kayaking and boating in general.

You can bring your own kayak, or rent one at the Stockton State Park Marina.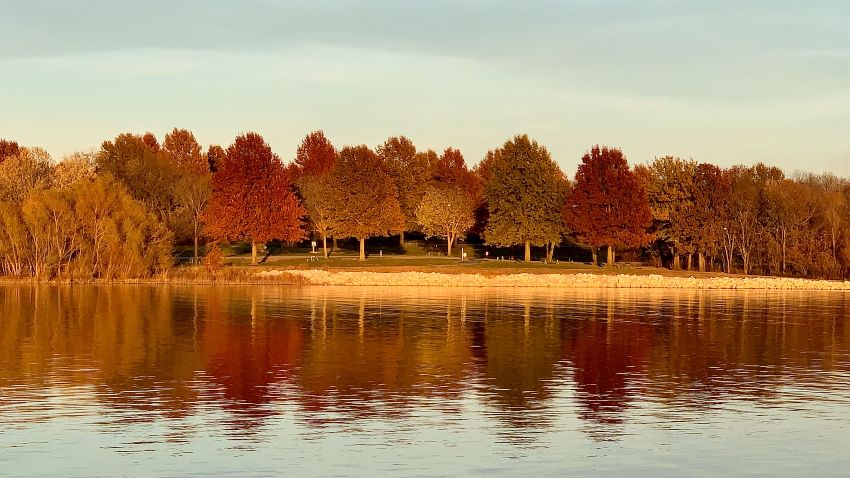 Located just outside Kansas City, around 30 minutes north of the metropolis, Smithville Lake is a perfect destination for those looking to catch a break from the city, and one of the most naturally beautiful lakes in Missouri.
On a hot August day, nothing beats a trip to the lake, and Smithville Lake has plenty to offer.
From the regular lake water activities, to even horseback riding in nature, it's truly impossible to get bored at Smithville Lake.
Best things to do at Smithville Lake:
Hiking and Cycling: There are several paths around Smithville Lake, suitable for walking, backpacking, and mountain biking.

The most popular hiking paths are the paved ones: Crow's Creek Trail (7.0 miles), Smoke and Davey path (2. 7miles), Camp Branch Trail (6.0 miles), Little Platte North Trail (2.5 miles), and Little Platte South Trail (5.5miles).

There are also several unpaved trails. The most accessible paths are those located near the two main parking areas.

Right next to the Sailboat Cove Trailhead parking area, you'll be able to get on the Stan's Loop and Stan's Southside trail.

From the Smoke and Davey Trailhead parking lot, you'll easily access Neale's Trail and the more challenging Lakeside Speedway.

Horseback riding: it's possible to ride horses around Smithville Lake, and to ride on a path specifically intended for horseback riding.

The most common choice for horseback riding is the scenic Shoreline Trail. You can check out the trail map here.

Spending a fun day at the winery: Located less than 5 minutes from Smith Fork Campground and Little Plath Beach, Ladoga Ridge Winery is a must-stop for wine lovers.

The prized location is known for its elegant setting and good quality wine, complete with very reasonable pricing.
Prettiest Lakes in Missouri with Beautiful Scenery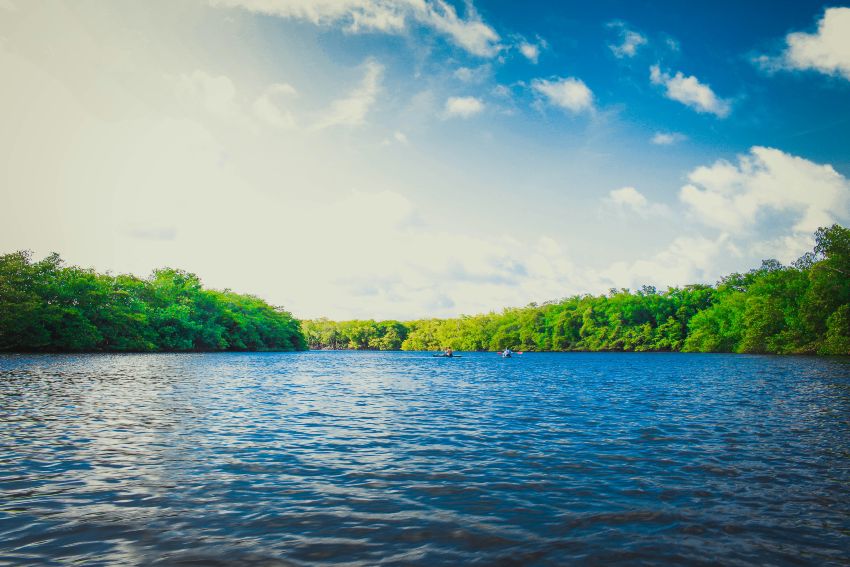 Lake Springfield, as the name suggests, is located pretty close to Springfield, and makes for a great and refreshing day-at-the-lake location for those based in the city.
The lake is mostly known for its easy boating access and beautiful natural scenery. Lake Springfield is a little gem and while is not super rich in activities, it makes up for it with great views at every turn.
This is also a peaceful and not touristic area, where one can come with family and have fun, or alone to fish in perfect quiet.
Best things to do at Lake Springfield:
Hiking and Backpacking: The Lake Springfield Park Trail loops for 1.5 miles around the same-named park adjacent to the lake.

It's a pretty popular scenic route, and it takes on average less than an hour to complete. No need for major skills to complete this path.

Kayaking and Boating: at Lake Springfield Park and Boathouse, you'll be able to rent kayaks and canoes.

Boating is one of the most fun activities at Lake Springfield, and is also relatively cheap, with kayak rentals going from only $12/ hour, and discounts available for multiple hours rentals.

Bird watching and Fishing: The natural area surrounding Lake Springfield and the lake shore are perfect for birdwatching and taking naturalistic pictures of the local fauna.

Fishing is also a preferred activity, with the lake hosting a large population of Black Bass, Sunfish, Crappie, and Catfish.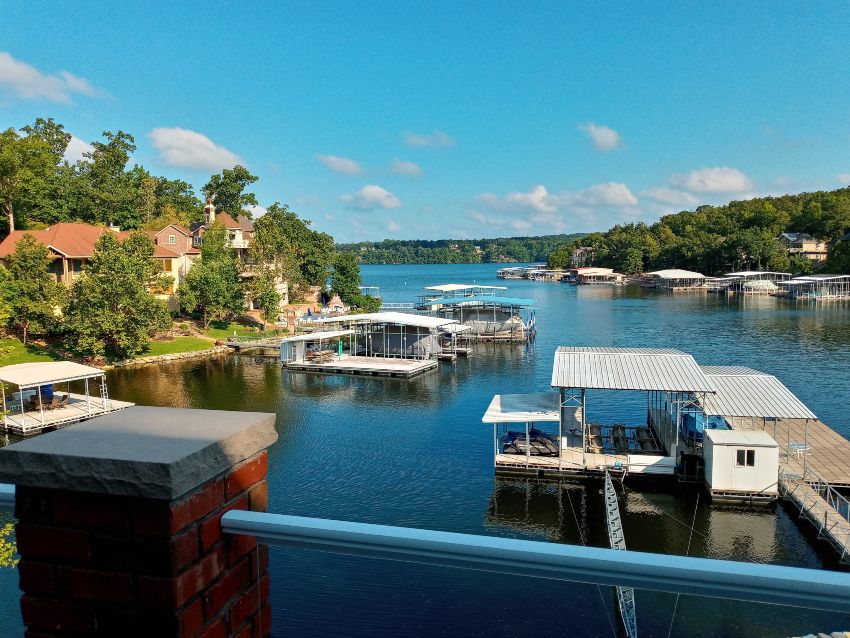 Travel destination of choice for locals, Lake of the Ozarks offers a wide range of fun activities including hiking trails, fishing, boating, and even ziplining.
The Lake boasts an impressive 1000 miles of coastline, dotted with water access points, beautiful beaches, boat rentals, horseback riding centers, and virtually anything you'd expect from a super touristic lake destination.
Best things to do at Lake of the Ozarks: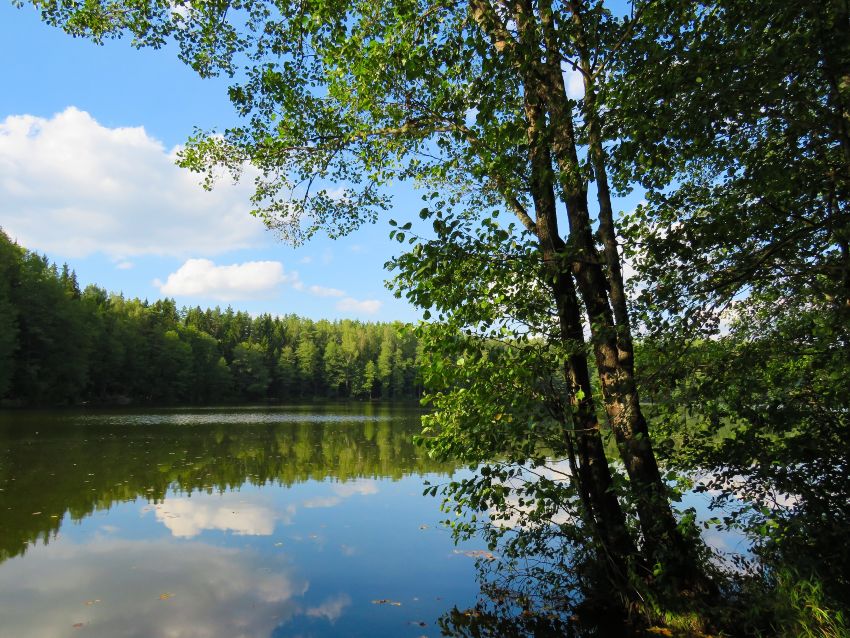 Small in surface area but precious in natural diversity and scenery, Montrose Lake is a great pick if you love a nature-immersed setting with little to no amenities.
There are individual basic campsites available all around the lake for those who wish to stay a couple of days.
Best things to do at Montrose Lake:
Bird Watching: The lake is located on The Great Missouri Birding Trail, meaning it is a prime spot for bird watching.

Among the species that seasonally live in the area, you'll be able to spot Double Crested Cormorant, American Coot, and American White Pelican.

Hunting: Montrose Lake has a very rich fauna, which can mean a very prolific hunting season for some. At Montrose Conservation Area you'll be able to haunt deers, quails, rabbits, and turkeys.
More Stunning Lakes Around the US
If a trip to the lake sounds like your ideal holiday, you should check out what the rest of the country has to offer.
Explore the best lakes with the help of my guides on the 7 Lakes in Tennessee to Check Out, 11 Best Lakes In Arkansas Worth Visiting This Year, 8 of the Coolest Lakes in Oklahoma, 10 Illinois Lakes You Have to Visit, and 15 Most Popular Lakes in Kansas to Check Out.