So you're in South Dakota, I'm assuming you're visiting Mt. Rushmore and staying in Rapid City and you are thinking to yourself, "Should I go to Jewel Cave vs. Wind Cave?"
While both caves are astonishing and are only separated by about a 30-minute drive, you want to know which is the better cave.
I get it, but also, each cave is super unique and deserves viewing.
For a short answer, I'd say to pair a visit to a cave with another local attraction. If you're going to Jewel Cave, stop and see Crazy Horse. If you're going to Wind Cave, drive the wildlife loop at Custer State Park.
Both of these routes will get you into the attractions around Rapid City that aren't Mt. Rushmore and if you really need to know which cave is better, then read on.
The Perks of Jewel Cave
Info and Fun Facts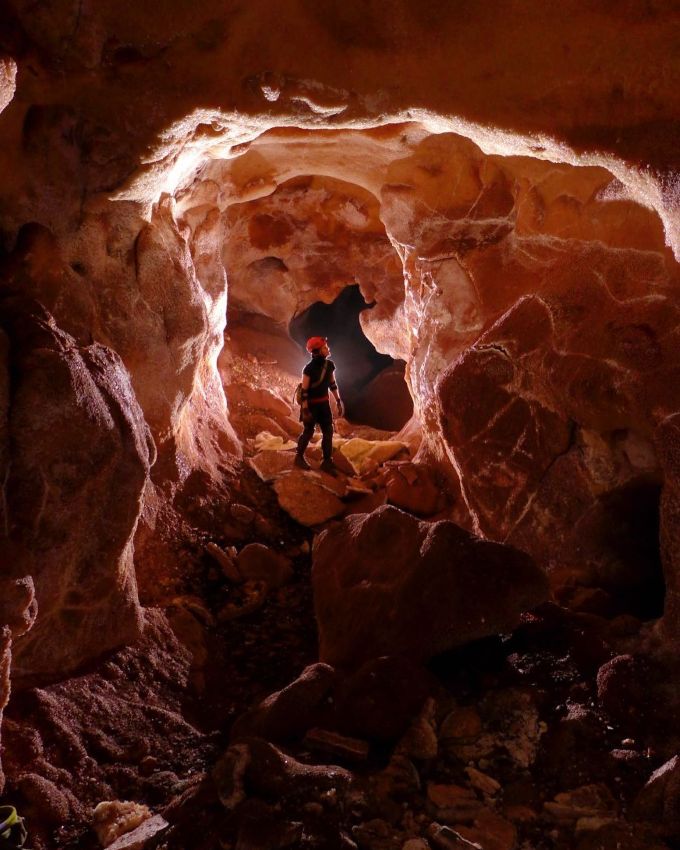 Jewel Cave is what geologists call a breathing cave. The cavern doesn't actually breathe, but depending on the atmospheric pressure changes throughout the day, air can enter and exit the cave, giving the illusion of "breathing".
The name 'Jewel Cave' was chosen as a reference to the colorful walls of the cavern which are covered with reflective calcite crystals.
Jewel Cave holds the impressive title of the Third Longest Cave in the World, boasting over 200 miles of mapped underground passages.
What can you see at Jewel Cave?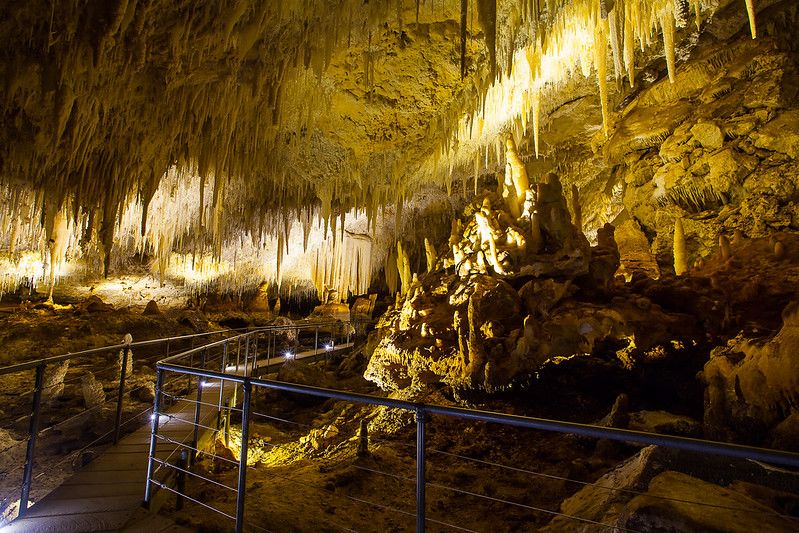 Jewel Cave's geological formations leave nothing to be desired, featuring everything from stalactites and stalagmites to cave popcorn, flowstone, coralloids, rimstone, vents, cave pearls, conulites, scintillites, and more.
Something you don't see every day is Jewel Cave's speleothems and spar, also known as the "jewels".
One of the most interesting rare rock formations at Jewel Caves is the hydromagnesite balloons.
These mineral ballons are almost exclusively unique to the cave and can only form as a result of gas infiltrating a magnesium carbonate hydroxide paste.
Exploring the Cave with Children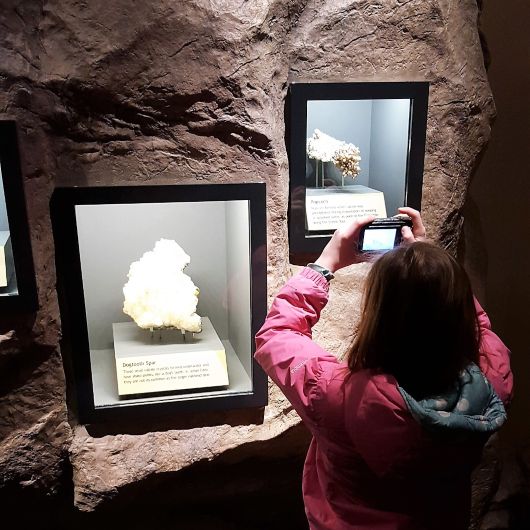 Most of the tours of Jewel Cave are accessible to children, but the most kid-friendly one is the Discovery tour.
It's important to know that when it comes to infants and toddlers, children can only access the cave in a front carrier and it is required for the child to stay in the front carrier for the whole tour.
While other tours are more strenuous and over one hour long, the discovery tour is great for a quick visit with children as it only lasts about 20 minutes.
This is a great choice for visitors with small children, or those just looking for a taste of Jewel Cave.
Don't worry, even without diving for too long within the cavern, you'll still get to experience the best room of the cave and admire the cave's jewels.
How accessible are the Tours?
Most of Jewel Cave cannot be visited by people with low mobility, but the Discovery Tour is 100% wheelchair accessible.
During the Discovery Tour, visitors will descend into the cave through an elevator, allowing access to people with disabilities.
There is a designated elevated platform from which you can explore Jewel Cave's main room comfortably, without having to navigate the many steps on the path below.
Thrill Seeking at Jewel Cave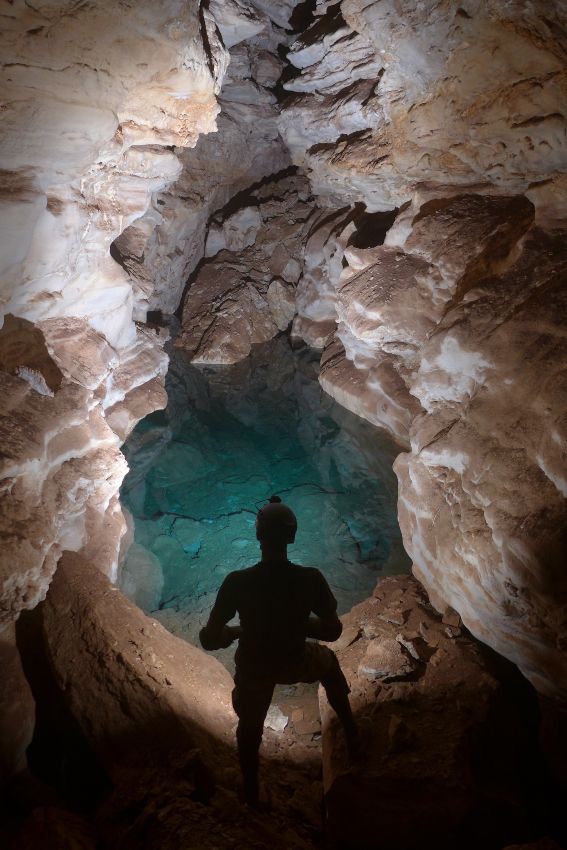 During the summer, the daredevils and more experienced explorers will find a challenge in the Wild Caving Tour.
From climbing on a rope on the cavern's walls to belly-crawling within narrow cracks and openings in the rock, you'll be in for some real excitement.
This is an extremely demanding tour, almost one mile long and lasting about 4 hours.
I only recommend the Wild Caving Tour to those who are confident in their skills and physical abilities.
Here are the main requirements to access the tour:
You must be at least 16 years old.
You must be able to fit in an 8-1/2 inch by 24-inch crawl space.
Claustrophobic people, and in general people sensitive to enclosed spaces are highly discouraged from joining the tour.
There is a strict dress code, which includes technical wear for caving. Check out the full gear requirements before booking the tour.
You could be asked to get a white-nose syndrome (WNS) screening before the tour.
There are 4 Guided Tours at Jewel Cave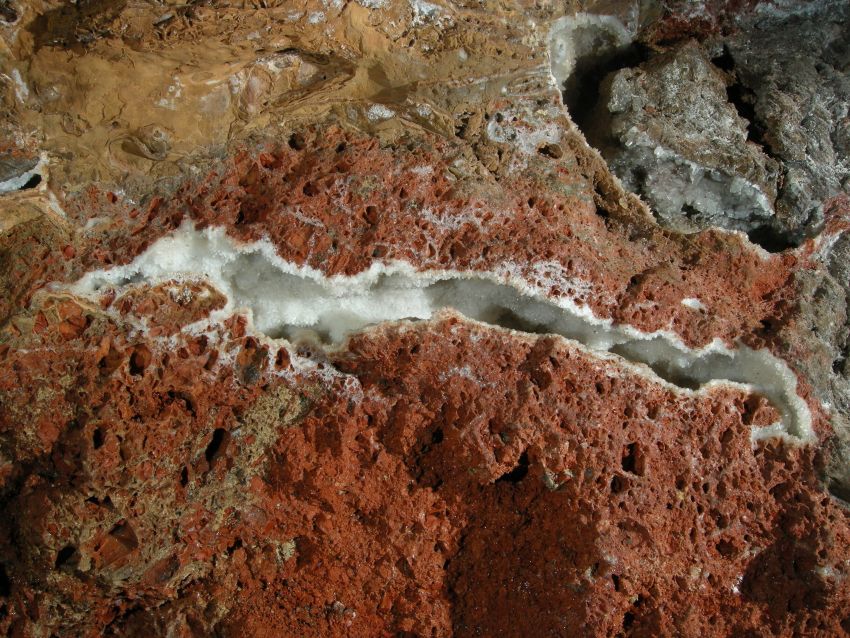 The most popular choice among visitors is the Scenic Tour, as it is at the same time adventurous and not too strenuous.
The tour lasts about one hour and doesn't involve any dangerous crawling or climbing.
However, the tour is not to be underestimated.
The underground trail includes 734 stair steps, so be sure you are in good enough physical condition to endure the "climb".
Did you ever wonder how it felt to explore a cave in the 1930s? You can join the Historic Lantern Tour and enjoy some adventurous and historically accurate (lamp in hand) cave diving.
The tour is mildly difficult and physically demanding, as it lasts almost 2 hours. However, it is family-friendly and especially good for families with children around 8-10 years old.
The Wild Cave Tour is by far the most challenging experience available at Jewel Cave and is not for the faint of heart.
On the other hand, the Discovery Tour is the shortest and least demanding, perfect for families with children, and it's wheelchair accessible as well.
Best things to do around Jewel Cave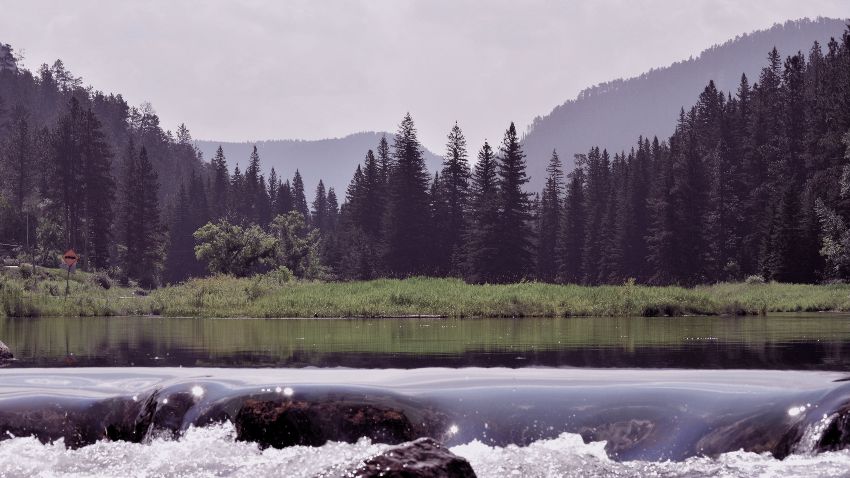 After exploring Jewel Cave underground, there's still plenty to do above the surface.
Hiking is one of the most popular activities in the Black Hills region, and not without reason. Just located around the Jewel Cave Historic Area, there are plenty of trails to choose from.
For a short, 30-minute stroll, you can check out the Roof Trail, which is immersed in a pine forest and is perfect for wildflower viewing.
For a longer and more strenuous walk, you can hit Canyons Trail, which is almost 4 miles long and includes some rock climbing.
The Perks of Wind Cave
Info and Fun Facts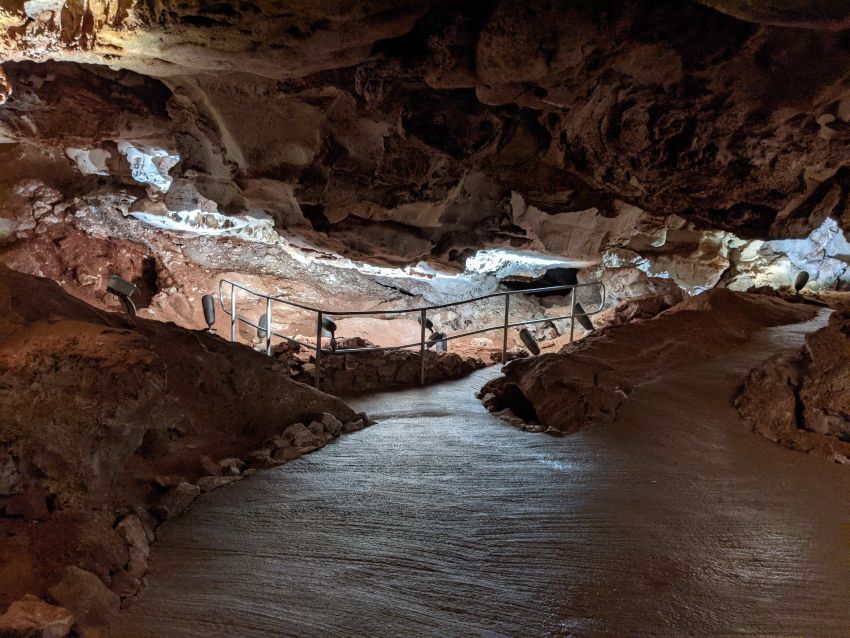 Wind Cave is situated in the heart of Wind Cave National Park, and its history traces back centuries.
Wind Cave was officially "discovered" in 1881, but native American tribes were already aware of its existence and called it Washun Niya.
Located in the region where Cheyenne and Lakota used to camp, Wind Cave played a significant role in Lakota's history and culture, as it was believed to be a door to the underworld.
Exploring Wind Cave with Children
For a pleasant cave-exploring experience with children, I recommend going for the Garden of Eden Cave Tour.
This is the least challenging tour available by far, as it's only one hour long and doesn't include crawling or climbing.
The guided tour is relaxing and informative, created specifically for those looking to explore the best and more touristic parts of the cave, and enjoy some stalactites and stalagmites comfortably.
While I would recommend this tour for the entire family, it should be noted that dogs, and pets in general. are not allowed on this tour.
How accessible is Wind Cave?
The Accessibility Cave Tour at Wind Cave is specifically designed for people with walking, hearing, or vision impairments
Wild Cave is accessible via an elevator during the tour, and you'll spend about 30 minutes exploring the main room.
Accessibility Cave Tours must be booked in advance by calling the visitors center at (605) 745-4600.
If you wish to book a signed-language guided tour, you should do so at least two weeks in advance.
Thrill Seeking at Wind Cave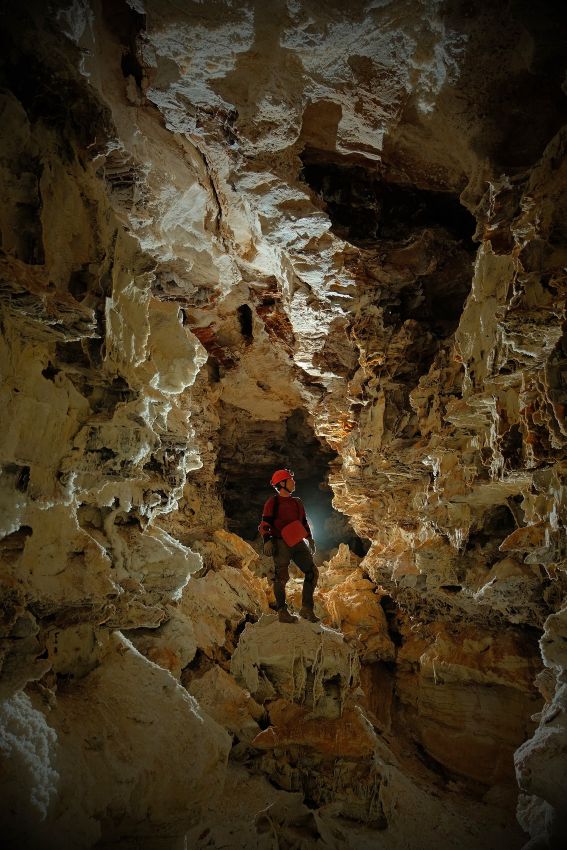 Looking to explore some of the most remote and less accessible passages in Wind Cave? Then your best option is the Fairgrounds Cave Tour.
This is the most challenging tour at Wind Cave and is 1 and a half hours long.
Before booking the Fairgrounds Cave tour, you should consider how fit you are.
Do you think you can handle 450 stair steps? If the answer is yes, then go ahead and schedule your Wind Cave adventure.
While the Fairgrounds Cave Tour is the toughest experience available at Wind Cave, it is not as thrilling as the Wild Cave Tour at Jewel Cave.
There may be some kneeling down or stooping, but you won't have to climb or belly-crawl your way around the cave.
There are no strict requirements for entering the tour either, and the dress code is not nearly as technical as the one necessary at Jewel Cave.
There are 3 Guided Tours at Wind Cave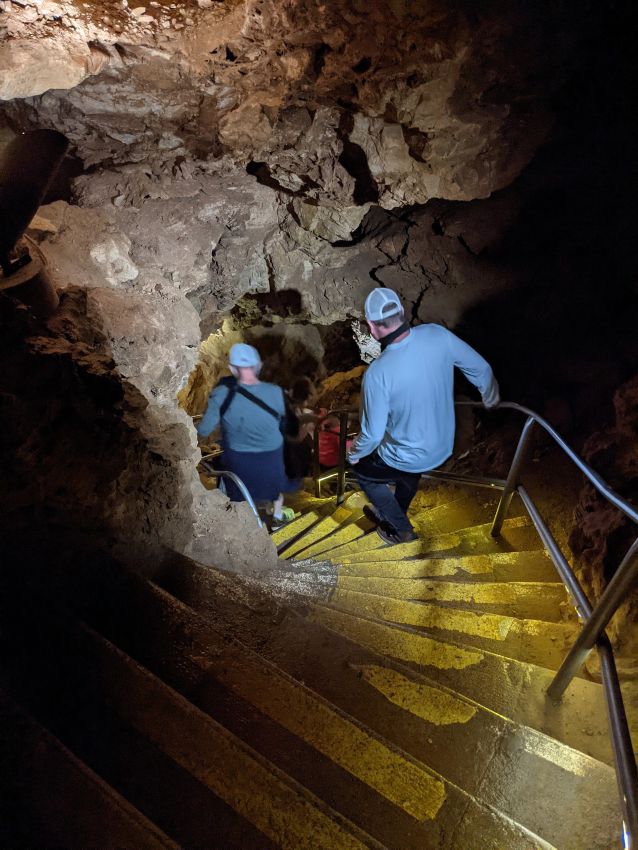 From least to most strenuous, Wind Cave offers three different guided tours.
The Garden of Eden Cave Tour is a great option for non-expert cave divers, who want to check out the cavern without losing too much time. It's also the best option for families with kids.
The Natural Entrance Cave Tour mostly focuses on the history of the Cave, its discovery, and its origins. The tour counts more than 300 steps but is mostly descending, therefore not too tiring.
The Fairgrounds Cave Tour is the longest and most challenging, however, it is still accessible by beginner cave explorers and does not require particular hiking or climbing skills.
Best things to do around Wind Cave National Park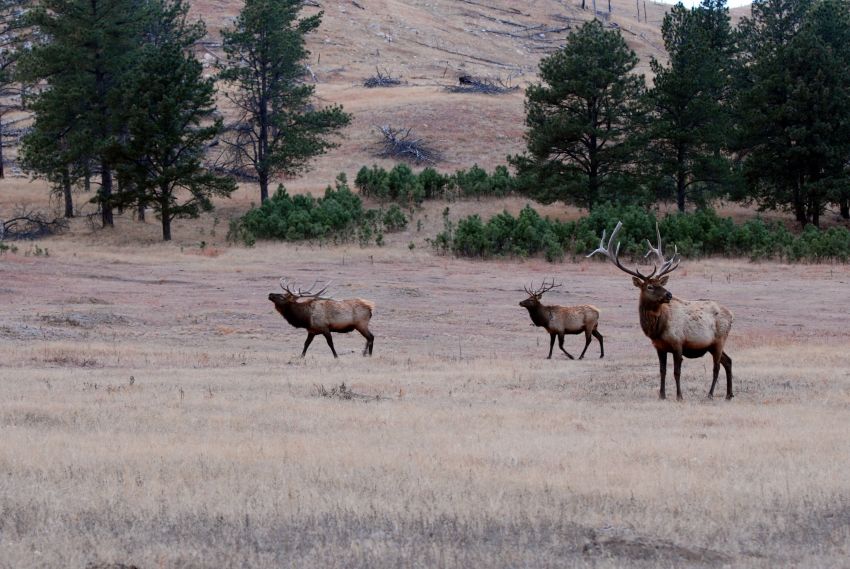 Wind Cave National Park offers plenty of fun outdoor activities year-round.
When the weather is pleasant, there are many hiking and biking trails with checking out. Wildlife observing is also one of the preferred activities by visitors, as bison and prairie dogs are easy to spot roaming around the park freely.
Looking for a truly unique experience? During the fall the elks at Wind Cave National Park are in their fighting season, and it is possible to join the rangers for a special tour, listening to the eerie sound of bugling elks.
Other Thrilling Adventures for True Explorers
Are you fascinated by cave exploration? Check out the most breathtaking caverns in the US.
For a completely unique experience, you can pay a visit to the ice caves of Colorado this winter.
In Indiana and Utah, you will also find stunning caves just waiting to be explored.