Connecticut beaches are not as popular as Hawaii or Florida, but because CT is surrounded by water, it is home to some of the most chill, family-friendly, and easy-to-visit beaches with plenty of attractions and impeccable landscapes.
If you're in the area or has upcoming plans to visit the Nutmeg State and have several hours or a day of downtime, this post couldn't be more timely. Check which beach would pique your interest.
10 Connecticut Beaches with their own Unique Characteristics
While there are more than a dozen Connecticut beaches all over the state that are more ideal for fishing, sunbathing, swimming, and other activities, here are my top 10 picks of the best beaches in CT…
1. Ocean Beach Park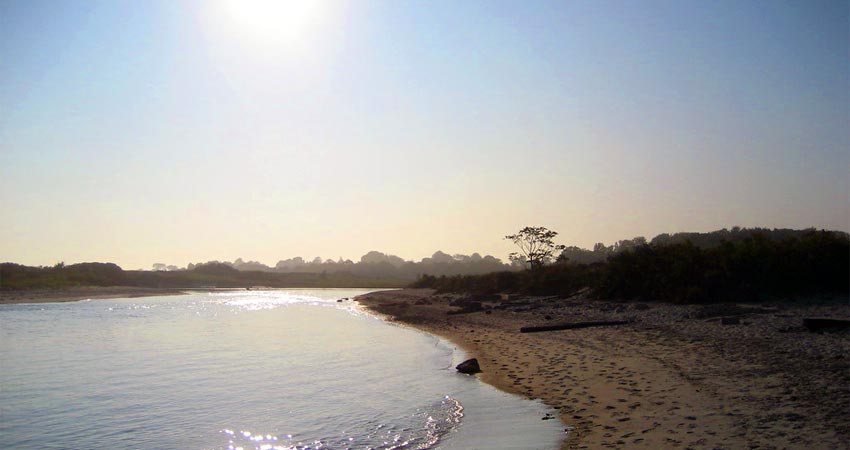 Ocean Beach Park is one of the family favorite Connecticut beaches since it offers everything from a sugar-white beach to a full range of entertainment that includes a full-size video game arcade, food court, and even joy rides, carousels, and an 18-hole miniature golf course.
The 50-acre park is also home to a 50-meter freshwater swimming pool (with a triple waterslide for extra fees) if you're not interested in swimming at the nearby beach.
It's no wonder Ocean Beach Park has been voted as one of the best beaches by National Geographic. Here are just a few reasons:
Live entertainment at the Boardwalk Stage with weekly events (kids' movie screenings every Tuesdays, Wednesday magic shows, etc.)
Bird-watching at the pavilion by the Nature Walk
Sight-seeing at New London's Lighthouse
Nature trails and picnic area
Playground for the kids
By the beach are token-operated lockers and changing area available for anyone to use.
2. Hole-in-the-Wall Beach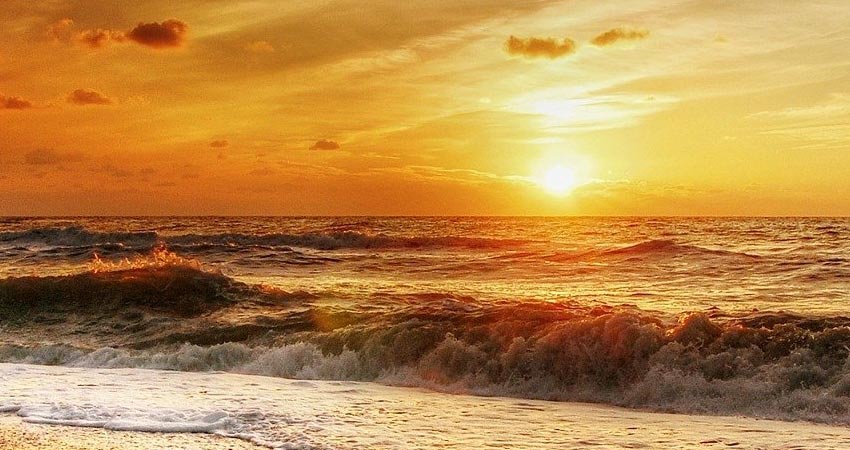 Anyone looking to chill on the sand and just enjoy the water and the nature around it, the Hole-in-the-Wall Beach is a perfect day-tour destination.
It is located within the 62-acre McCook's Point Park in the town of East Lyme, and is a part of Quinnipiac University's Connecticut DEEP program.
Don't miss the sunset. The Hole in the Wall is one of the best Connecticut Beaches for those who chase sunsets by the beach.
Location:  4 Baptist Lane, (inside McCook's Point Park) town of East Lyme, Niantic, CT 06357, US
Activities: kayaking, swimming, crabbing, fishing, hiking, canoeing and walking trails
Where to stay: Inn at Harbor Hill Marina, or camp at Niantic Village 
More information: DiscoverEastLyme.com
3. Rocky Neck State Park Beach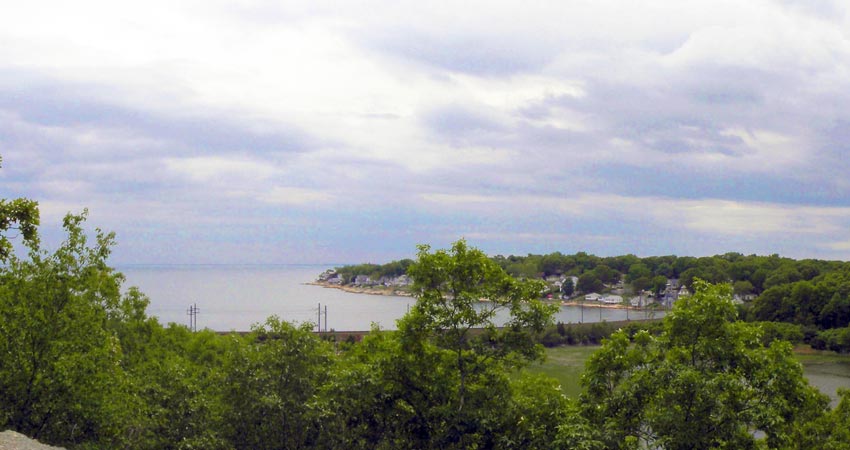 Sharing the coastline and about 6 minutes away from Hole in the Wall Beach, the beach at Rocky Neck State Park will bring you more closeness with nature.
The beach has everything you need if you're thinking of going camping, fishing, crabbing, or hiking. There are bath facilities, concession stands, and dining nearby.
The campground offers 160 sires (open and wooded), but camping is only available from May through September. Look out for wildlife such as cranes, herring, and ospreys that live near the beach.
4. Jennings Beach
Jennings is the largest of the Fairfield, Connecticut beaches. It is a local favorite mainly because it spans 27 acres, has the lowest parking fees, has lifeguards and rarely gets crazy-full even during peak season.
The Jennings Beach has restroom facilities and a concession stand.
If you came with kids, stop by the free skate park and Sand Castle Playground adjacent to the beach parking lot. If you want to launch boats, the nearby Ash Creek Open Space and South Benson Boat Marina are very accessible.
In the summer, swimming lessons are available. There are also movie nights, dance nights, and other events held at the pavilion during summer nights.
5. Harvey's Beach, Old Saybrook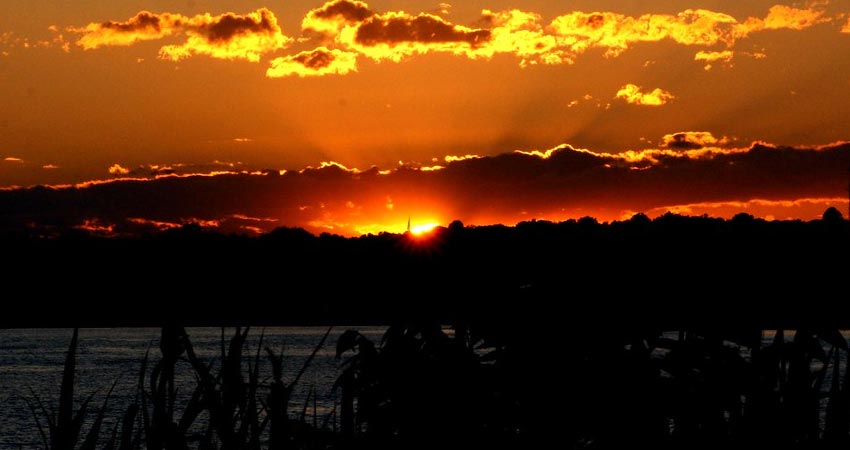 Harvey's Beach in Old Saybrook is not a state beach nor is it a big one, but it is open to non-residents as well.
This 100-yard beach is famous for its serene surroundings, amazing sunsets, and its white, white sand.
The beach is clean and has all the amenities perfect for a day tour, such as changing facilities, restrooms, lifeguards on duty (but only during summer season), and a playground. There are also events weekly (dance classes or movie nights by the beach) and seasonal events like Labor Day celebrations.
As for food, there's Kim's Shore She Shed serving the beach daily.
6. Sherwood Island State Park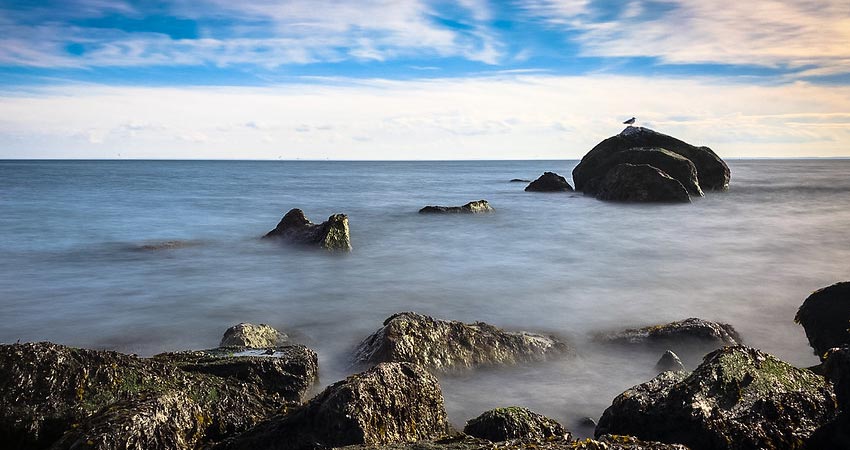 Sherwood Island State Park is the first state park ever and it remains one of the best and most popular. The park encompasses 238 acres, some of which include wetlands, woodlands, a protected Sand dune area, and of course, the beach.
The beach may be small (it runs just over a mile), but it's pretty unique for its three-colored sand. You'll find red, white, and black sand here, which is a result of minerals being isolated when the tide splashes and leaving behind streaks of these uniquely colored sand.
Do note that lifeguards are only on duty from Wednesday through Sunday and that there is a ban on alcoholic drinks in the area. There are restrooms, bath facilities, drinking fountains, concessions, and a first-aid station.
Elsewhere in the park be sure to check out trails, the Sherwood Nature Centre (open during summers), and Tidal Marsh Nature Trail, among others.
Location: Sherwood Island Connector (by the shore of Long Island Sound in the Greens Farms section) Westport, Connecticut
Activities: swimming, picnicking, kite-flying, volleyball, bird watching, scuba diving, saltwater fishing, bird watching, hiking, flying model airplanes, and many more
Where to stay: Delamar Southport or Norwalk Inn & Conference Center, CT
More information: CT gov portal Sherwood Island State Park
7. Hammonasset Beach State Park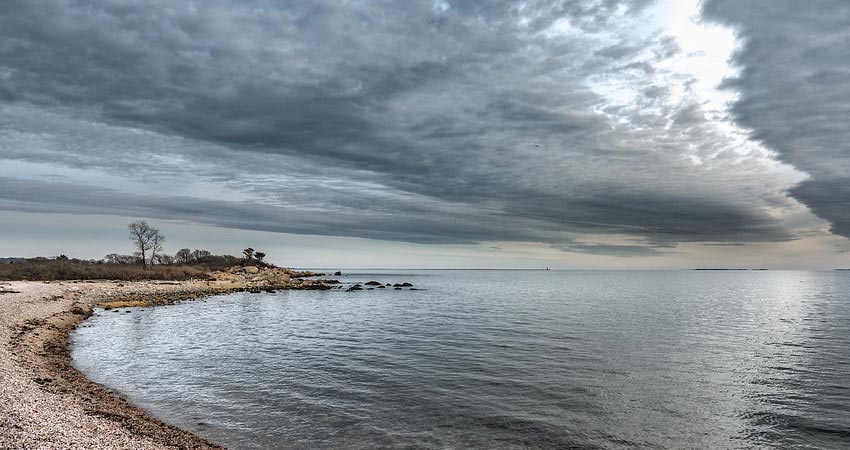 Occupying two miles of beachfront on Long Island Sound in the town of Madison, Connecticut Hammonasset Beach State Park is the state's largest, public shoreline park. It is one of the most popular attractions in Connecticut, drawing an estimated one million visitors (both locally and from other places) each year.
The beach boasts about 500 campsites and plenty of opportunities for boating, kayaking, hiking, and swimming. There's a dog-friendly picnic area (dogs aren't allowed near the beach though), a designated boat launch area, and regular events hosted by the Meigs Point Nature Center.
8. Waterford Beach Park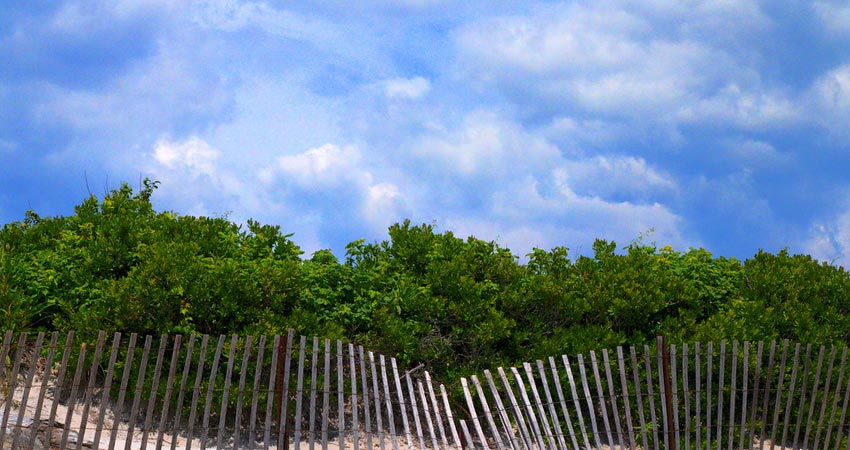 If you're into landscape or nature photography, you'd love the sunsets and sunrise here, as the ¼-mile-long beach takes center stage with gorgeous-colored trees in the background. Waterford Beach Park has limited parking, so it can quickly get filled up during weekends and holidays.
Waterford Beach Park is known for its intact dune systems, extensive tidal marshes, sandy hills, and amazing views of Long Island Sound.
During the summer, there is a charge to use the beach. It is open for non-residents (with passes required to be purchased at the gate) and residents (at a discounted rate or with seasonal passes paid for via the Parks and Recreation Department).
Waterford Beach Park has several public facilities, including picnic areas, restrooms, and walkways. There are lifeguards supervising the beach, especially from Labor Day to the spring when the entrance to the beach is free.
Location: 317 Great Neck Rd, Waterford, CT 06385, US
Activities: Swimming, canoeing, kayaking, playing tennis or volleyball, strolling the beach, and fishing, among others.
Where to stay: If you don't want to camp at the park, there's always the SpringHill Suites Mystic Waterford or the Niantic Inn nearby.
More information: WaterFordCT.org
9. Silver Sands State Park Beach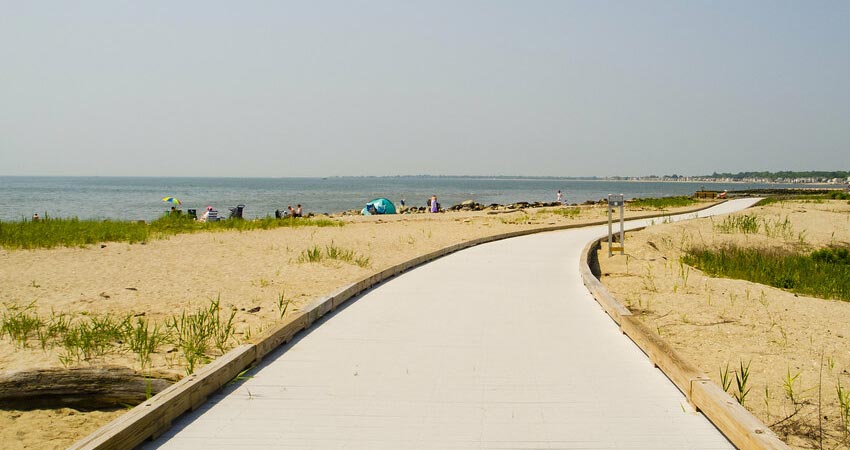 Silver Sands State Park is a unique nature preserve with 297 acres of dunes, restored salt marsh, open areas, and woods. If you're a birding enthusiast, you're in for a treat, starting with the 14-acre bird sanctuary of Charles Island.
The beach is open to the public every summer but closed from May 1st to August 31 so the nesting bird species (herons and egrets) in the area are protected during that time of the year.
Several features characterize the beach at Silver Sands State Park:
Selfie-inducing mile-long boardwalk stretching to Walnut Beach Park
Sand is composed of a mixture of rock, shell, and actual sand
Low tide exposes the gorgeous sandbar
Tide rises quickly (and can be dangerous) especially if you've embarked on walking the half-mile-long sandbar while low tide
If you do get across the sandbar, you'll reach Charles Island. Locals call it the "Thrice cursed island" after the legend about Captain Kidd burying his last treasure here, but cursing it before going to Boston where he was captured and executed.
10. Jacobs Beach
If you're looking for a spot for a romantic getaway, Jacobs Beach is the local's best-kept secret beach in the state. This 25-acre beach on Long Island Sound is a public beach, but it is never really crowded even during peak season. Plus, it has one of the lowest admission fees out of all Connecticut beaches.
Jacobs Beach features a playground, boat rack, picnic area, grills, pavilion and bathroom facilities. There's also a mini boardwalk, drinking fountains and picnic shelters available for rent.
Beyond Connecticut Beaches: Other Attractions in CT
If you have more time and would love to explore the state after your beach trip, I recommend you visit the Gilette Castle or join the CT wine trail. It's a bit more grown-up tour, but fun nonetheless.
For those embarking on a road trip interested in itineraries, here are a couple of guides I've written that could bring you to these Connecticut beaches one way or another:
Enjoy!