Mississippi beaches are situated on a relatively short coastline, but the state still welcomes many visitors for its beach.
The gulf coast of Mississippi has 62 miles of sandy beaches, 26 miles of which are man-made. In fact, this is the longest stretch of man-made beach you can find in the world.
Some of the oceanfronts in Mississippi feature bayous and saltwater marshland, but if you're looking for a beach where you can enjoy the sun, sand, and sea, then these 8 Mississippi beaches should make your list.
The 8 Mississippi Beaches You Can't Miss

Photo Credit: digitizedchaos
Biloxi Beach is the most popular of all Mississippi beaches. Here's why:
The beach: The beach features soft sand, warm water, and colorfully-lined umbrellas that are perfect for hours of swimming. It's a kid-friendly beach with shallow waters and calm waves.
Fishing: There are redfish, speckled trout, cobia, red snapper, and yellowfin tuna found here. Here's a guide on where you can fish, what you can fish for, and how you can cast your line here.
Outdoor activities: Hike to the Biloxi Lighthouse if you're not in the mood to swim, fish, or go to casinos. For grownups who want something romantic, there's a sunset riverboat cruise that has been the spot for many wedding proposals. Family- and kid-friendly cruises are also popular here.
The food: You don't have to go far to taste local cuisine and plenty of first-class seafood restaurants.
Casinos: Biloxi, Mississippi has 11 casinos in which you'll find more than 11,384 slots and gaming machines. Beau Rivage Resort & Casino, IP Casino Resort Spa and Treasure Bay Casino and Hotel are just 3 examples of casinos by the beach.
Aside from Biloxi beach, add these beaches to your itinerary if you're visiting nearby.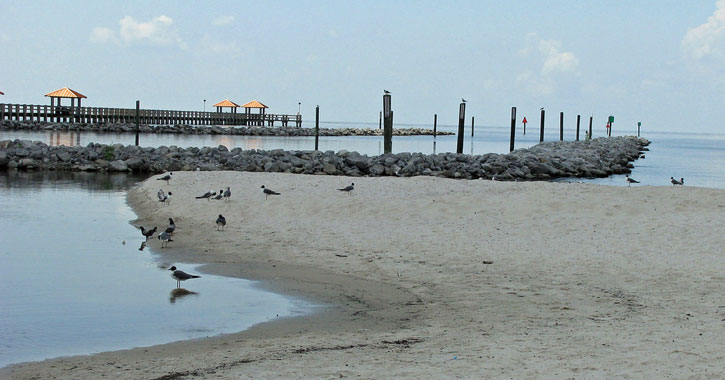 Located just 25 minutes from Biloxi, Gulfport is another most recommended destination among Mississippi beaches.
The beach is clean, safe, and unlike Biloxi, Gulfport beach never gets too busy.
This scenic beach is located along the Gulf of Mexico, so you can enjoy all the water activities your heart desires from jetskiing to fishing and even just laying about under the sun, while the special "Sheriff's Beach Patrol" keeps a close guard on beachgoers.
You can also book sailboats and other cruises when you visit here.
And because the beach is so vast, there can be people playing volleyball, another group relaxing by the umbrellas, and you can still move around with so much space.
Plus, there are many nearby casinos, restaurants, cafes, and bars for meals and drinks.
Gulfport beach is calm and serene, but a stone's throw away is where the family-friendly destinations: Ocean Adventures Marine Park and Gulf Islands Waterpark are located. Gulfport is also the second-largest city in Mississippi, so there's plenty to explore from the quaint towns to indoor attractions like Mississippi Aquarium and the Mississippi Coast Model Railroad Museum.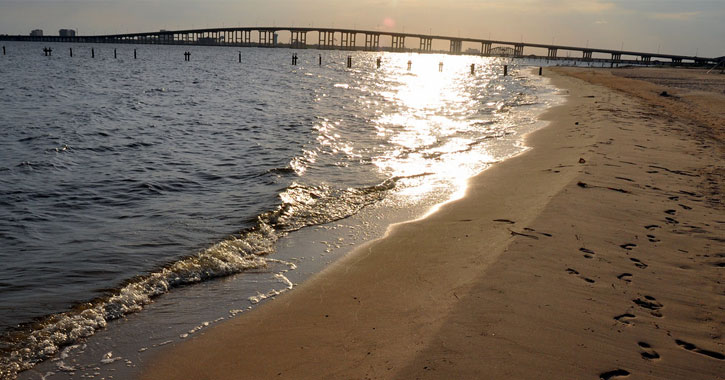 Ocean Springs is a city across the bridge from Biloxi. It is home to two noteworthy beaches, the first of which is "Front Beach."
Located near the Ocean Springs Yacht Club, this public beach is known as a stripped-down beach destination.
If you're just looking for white sand, shallow water, and just a quick beach trip, Front Beach can be a good option.
Front Beach is a favorite spot for nature photographers since the place offers a gorgeous panoramic view of the Gulf of Mexico and the Mississippi Sound.
Aside from swimming, fishing, and playing volleyball (there are nets always ready for those in the mood to play), you can also just roll around the sand with your dogs (Front Beach is very dog-friendly).
Building bonfires is also allowed since there are limited shops near the beach. There is, however, a pathway from the beach going to the park, bathroom amenities, and restaurants just a minute or two away by foot.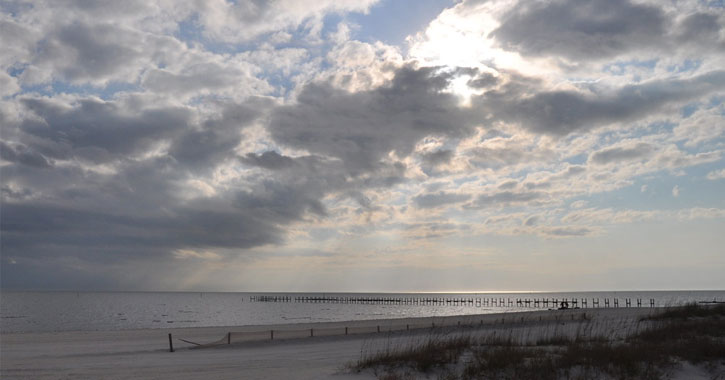 East Beach is the second beach in Ocean Springs. It is preferred more by locals because you can avoid tourists here and enjoy soft sands, serene waters, and a small town with scenic trails more intimately.
There are kayaking, jet-skiing opportunities here, and if you're ready to fish, head for deeper waters. There are also several fishing piers in the area.
Aside from the actual beach, East Beach is near many green spaces and outdoor destinations like the Little Children's Park, Fort Maurepas City Park and Nature Preserve, and Davis Bayous Area Gulf Islands National Seashore, where visitors can embark on numerous nature trails (don't miss the scenic Weeks Bayou Nature Trail), enjoy camping and explore more white-sand beaches.
Note that East Beach waters is safe for swimming, but it sometimes become too brown and murky (or full of oysters), which can be a hazard for swimmers.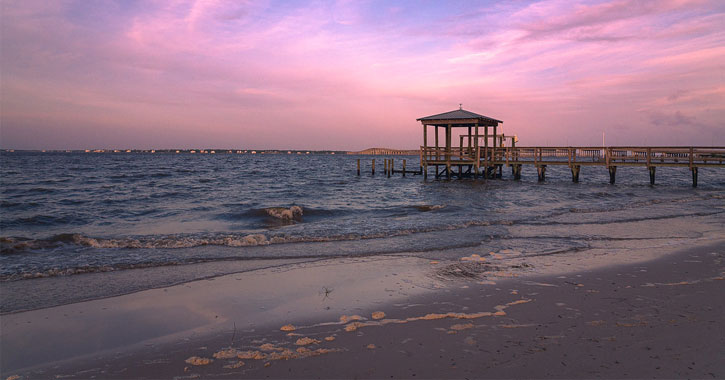 Bay St. Louis beach is small, but if you're searching for a small-town vibe with a kid-friendly and pet-friendly beach, this is definitely the spot to visit to avoid the party scene.
Beach lovers both locals (and tourists) head over to Bay St. Louis beach for the never-crowded, stretch of soft sand and gentle rolling waves.
Also, the seafood restaurant on the gulf coast (while you enjoy the views of the beach) is a memorable experience.
Make sure to visit the local antique shops for one-of-a-kind memorabilia.
The fishing pier had been under construction in 2021. If you're planning to fish, make sure to double-check availability at the town.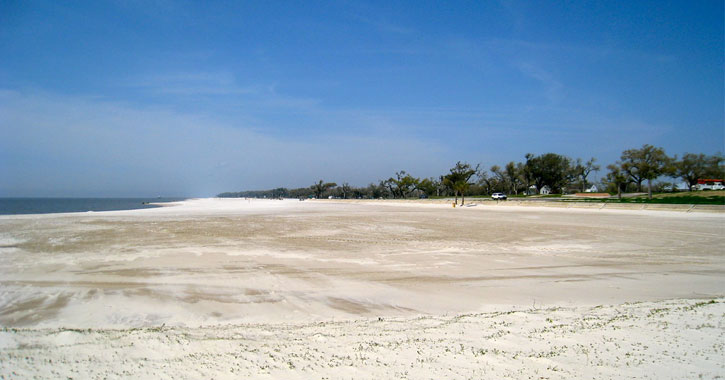 Pass Christian Beach is called the "Birthplace of Yachting in the South," so expect a lot of boats here during the summer.
However, if you just want a decent beach where the entire family can enjoy and play sandcastles, make sure to consider Henderson Point Beach.
Both locals and tourists flock to this beach for some fun under the sun, a game of volleyball with friends and family (there are volleyball nets dotting the beachfront here), surfing, and other water activities.
If you're able to stay here until nighttime, you'll get to experience some cool bonfires.
Near Pass Christian Beach, there's a golf course and parks Henderson Point Park as well as Rickey Levy Memorial Harbor Park for a ton of outdoorsy activities.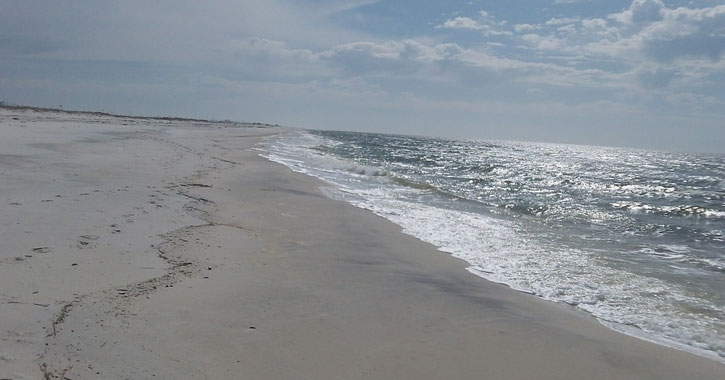 Horn Island is a barrier island you can only visit by private boat located southeast of Biloxi and off the coast of Pascagoula.
Meaning, you'd have to book a tour or rent a private boat to get to this exceptionally-preserved, remote island. You have to be prepared to go off-the-grid for a while and explore the island in all its glory.
Of course, if you came just for the beach, you'll be pleasantly surprised that the white sand beaches here are not just good to touch (soft and warm), they're also a spectacular sight.
Horn Island is also home of the Round Island Lighthouse, which you can climb up to the top for a small fee.
You can stay here overnight if you want to, but since Horn Island has no resort, hotel, or any other accommodation options here, you have to bring your tent and camp somewhere dry.
There also won't be any porta-potty, restaurants, and other amenities, so be prepared.
8. Ship Island: The Clearest Water of All Mississippi Beaches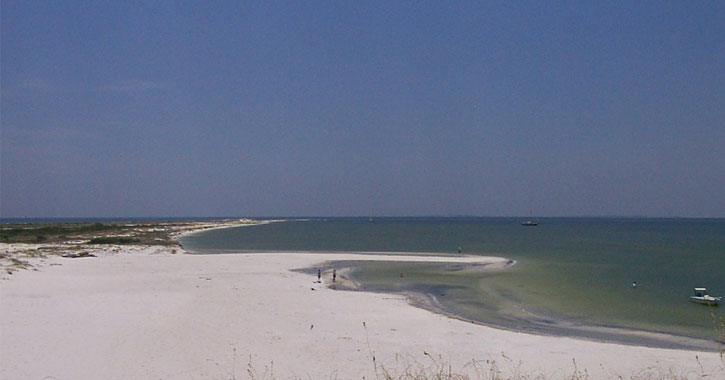 Ship Island is another island you can visit by boat. When you're watching dolphins up-close in the water with seabirds flying overhead and the tranquil beaches welcoming you, you know the trip to Ship Island was worth it.
Going here is easier because of the Ship Island excursions with daily ferry rides. From Gulfport, you can take an hour-long ferry ride to Ship Island.
Because Ship Island welcomes more guests regularly, the area is more developed than Horn Island.
As such, you can explore most of the island by following nature trails, or checking out the old Fort Massachusetts historic site (built in the late 1800s as a defensive fortification to ward off the British during the war).
Ship Island is now protected by the Gulf Island National Seashore, which is maintained by the National Park Service.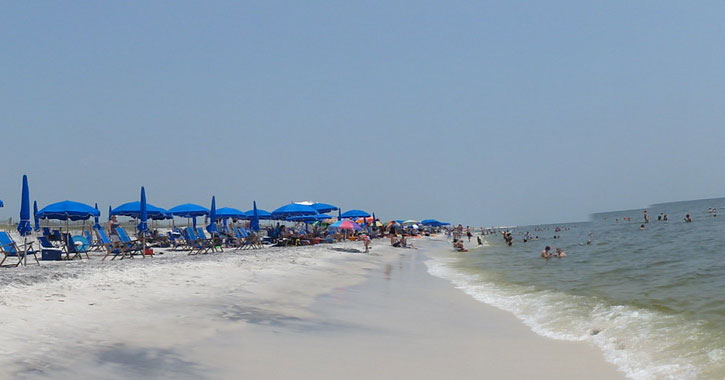 Ship Island is only open to visitors from late March through the end of October. Lifeguards are usually on hand during the summer months. However, unlike Horn Island, you can't stay overnight or camp out at Ship Island.
It is recommended to pack a picnic and enjoy the day under the sun and a stunning view of the vast ocean. And out of all the Mississippi beaches, Ship Island boasts of the cleanest. It's ideal for swimming, snorkeling, and boogie boarding.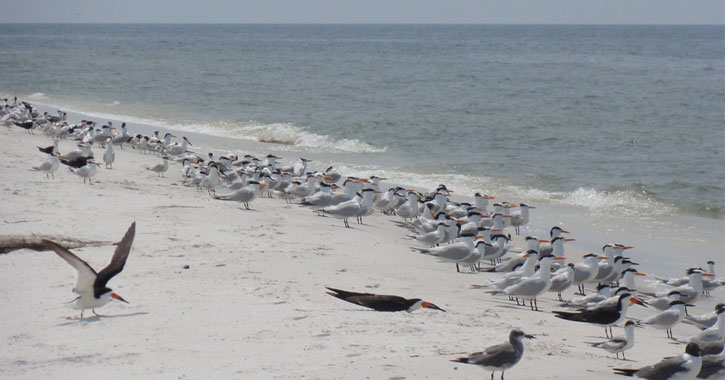 There isn't very much to do in Ship Island – and that is definitely part of its charm.
Unplug and enjoy each other's company while you're an hour's boat away from the Mississippi mainland.
Beyond Mississippi Beaches: Other Things to do in the Magnolia State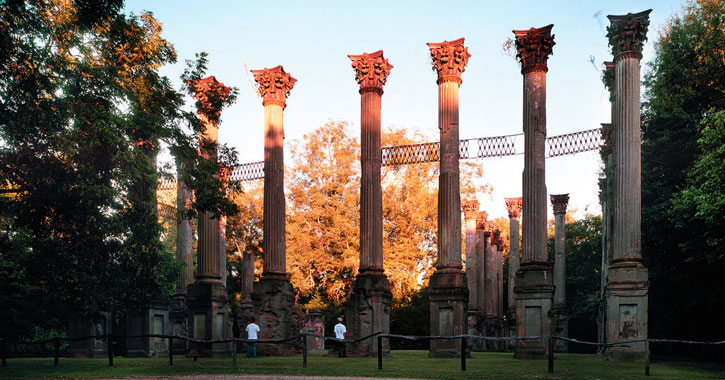 Mississippi beaches aren't really the #1 attraction in the state, but if you're visiting or residing nearby, these 8 beaches could definitely solve your beach-bumming craving.
Beyond this, you can also visit other Mississippi attractions, such as:
While Mississippi didn't make it to the list of most haunted places in America, there are quite a few attractions to visit if you're after the paranormal, such as McRaven House in Vicksburg, King's Tavern in Natchez, Windsor Ruins, and more.