Unlike other states, there are only a handful of ghost towns in Tennessee. But this doesn't mean each hauntingly abandoned town isn't worth your time.
You think there'd be more with the Great Smokey Mountains providing the perfect combination of backdrop and fog.
Alas, there are really only two Tennessee ghost towns that you should be checking out, whether you're chasing the best ghost towns in the country, or if you're visiting nearby and wanted to do something non-touristy.
2 Must-Visit Ghost Towns in Tennessee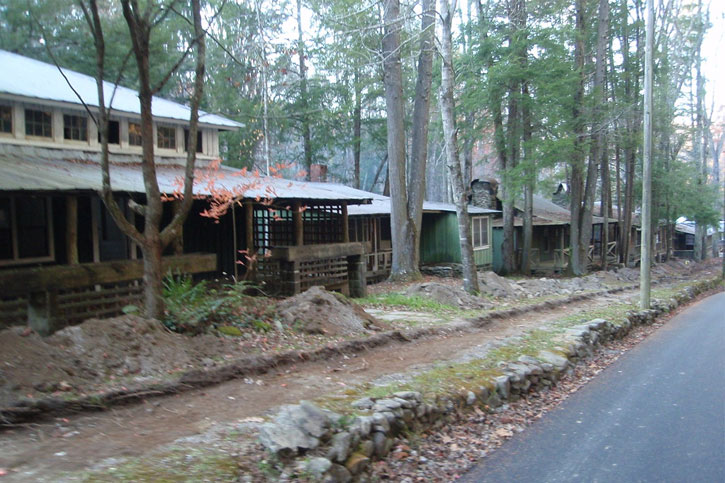 Years active: 1908 to 1926
Why is it special: If you plan to visit the Smoky Mountains, visiting this well-preserved abandoned town is such an awesome side trip to your itinerary.
History of Elkmont
The town of Elkmont was established in 1908 when the Little River Lumber Company came here for mining operations. At the time, an entire community was built, which included a school, church, row houses and its own railroad line.
Little River Lumber Company sold some of its land to rich families looking for a place to spend their summers. All folks who bought land became members of a private social club. At the time, the Appalachian Club House was built as a lodge, but members of the club began building their own cabins. A 50-room Wonderland Hotel was then built in 1912 for non-club members to visit the woods as well.
When membership to the Appalachian Club almost sold out, a group of businessmen bought Wonderland Hotel in 1919 and rebranded it as Wonderland Club. This was followed by constructions of more gorgeous cabins around the hotel.
National Park movement
The place continued to be a vacation destination for Tennessee's rich families for another 2 decades, until the national park movement across the country began.
By 1926, the Little River Lumber Company has sold 76,000 acres of its land to the states of Tennessee and North Carolina. This led to Elkmont cabin owners selling their cabins at lower prices in exchange for lifetime leases. In 1952, these leases were converted to 20-year leases. It was renewed one more time in 1972.
The National Park Service didn't renew the leases for the cabins in 1992, as the NPS wanted to strip this park of the Smoky Mountains off the structures and bring it back to its natural state. Fortunately, the Wonderland Hotel and the surrounding cabins were designated as a National Register of Historic Place in 1994 and got spared from being destroyed completely.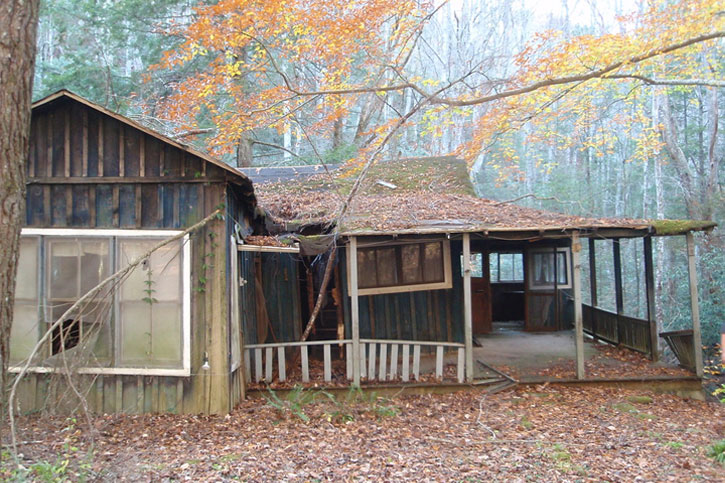 Ghost stories of Elkmont
As with many mining operations of the past, accidents in the logging, mining and train industry happen. They also claim lives, which almost always get included in a town's ghost stories.
However, unlike other mining towns that were abandoned when the mining operations died down, Elkmont landowners actually didn't want to leave their beloved cabins. They were forced out by the NPS.
Visiting the place will give you an eerie vibe, since the woods and abandoned structures make for an interesting ghost town.
Elkmont Today
The town is now located where the current Elkmont campground now stands, so the cabins are a hike away.
The Wonderland Hotel collapsed in 2005. Three years later, NPS announced its plans of restoring the Appalachian Clubhouse along with the cottages nearby. By 2018, National Park has demolished all except for 19 buildings or cabins in Elkmont. These are the structures you see standing today.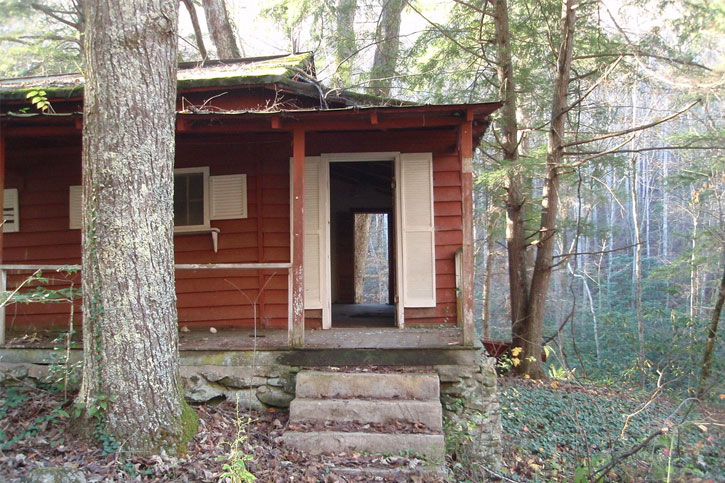 How to get to Elkmont
Start your journey to Sugarland's Visitors Center until you reach a sign leading you to Elkmont Campground. After turning, drive straight ahead for 4 miles. You'll know when you arrive the range station of Elmont Campground.
At the sign of "Elmont Nature trail," take a left and park your vehicle.
Most of the abandoned cabins are within walking distance from the parking lot.
Years active: 1905 to 1928
Location: Nashville, TN 37221, USA
Why is it special: If you love taking photos of interesting ruins, the Newsom mill fits the bill.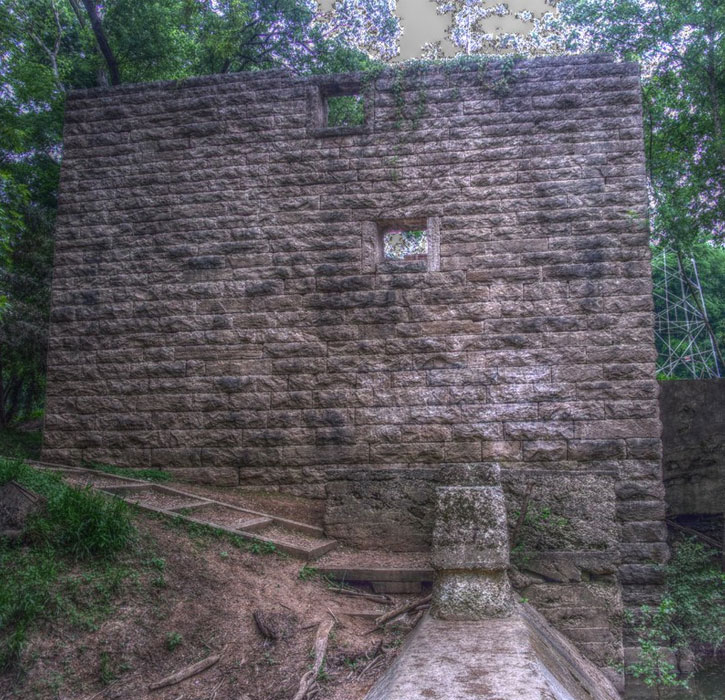 Newsom Mill began operating in the late 1700s, but stopped when it was flooded and destroyed in 1808. It was left abandoned until 1862 when a new mill was built upstream by a man named Joseph Newsom.
The new mill was built using limestone cut from the nearby quarry (you can still see this to this day). When the second mill was built, the town was also established and named Newsom's Landing or Newsom Station after the new mill owner. Around this time, the town had its own post office, several stores, a couple of houses and a train depot. People from out of town also visited via train and swam, fished or just chilled by the Harpeth River.
A man named James Ezell bought the Newsom Mill in 1905. He managed the property and continued the milling operations until 1928 when a fire broke and damaged the mill equipment. Ezell retired, his wife abandoned the place after his death, and the town was abandoned completely after.
Newsom Mill (Newsom's Landing) Today
If you wish to see the old grist mill, you'd have to get to Harpeth River State Park. The place is located 20 minutes southwest of Nashville.
To get to Newsom Mill, take the I-40 W toward Memphis, then exit 196 toward Newsom Station. After 0.3 miles, you need to merge onto US-70 S W, take left at Newsom Station Road and drive for another mile to reach Newsom's Landing. You'll be able to see remnants of the former Newsom mill, a dam, and forest around the place.
Other Ghost Towns in Tennessee: Underwater and Abandoned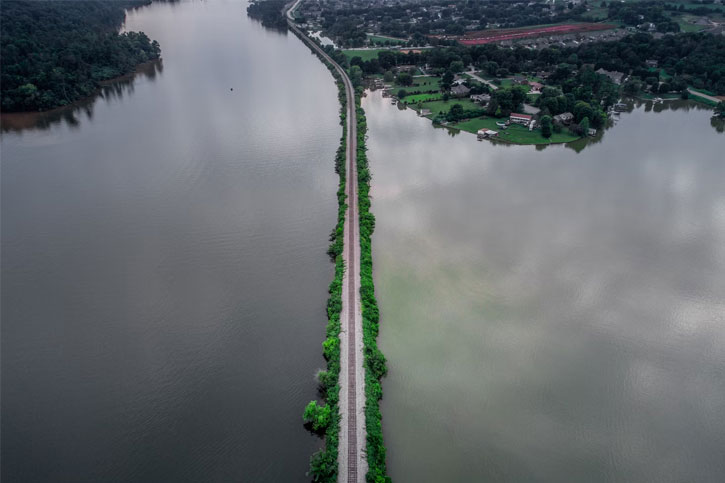 If your goal is to visit as much ghost towns you can around the country, there are other less-popular abandoned towns (some flooded underwater, others being embraced by the woods) you can still visit. They include:
Sunshine (or Kinsel Springs): Also found within the Smoky Mountains National Park, this ghost town used to be a resort (owned by a man named S.J. Kinsel). Many out-of-towners from nearby Knoxville turned this spot as a summer destination for swimming, tennis, horseback riding, and so on.
Wheat: This farm community was thriving from 1846 to 1908. It was abandoned when a major school closed in 1941. Wheat was put on the spotlight in the 1940s when President Franklin Roosevelt chose Wheat for its "Manhattan Project" (or a place where US government would develop a nuclear weapon for World War II).
The Tennessee we know now has an abundance of beautiful lakes, but not everyone knows that the government had to flood several towns to save the people (and their livelihood) from destructive floods.
From the 1930s, the Tennessee Valley Authority built dams not only to control water and avoid floods, but also to produce electricity. Win-win!
The problem, though, is that several towns such as Loyston, Willow Grove and Bulter had been flooded. Check here for the backstory of each town.
Exploring Tennessee
If you're spending more time in TN and want to do other unique activities, I recommend:
And if you like your travel to have winery, distillery, or beer tours included, check out my guide on the Tennessee Whiskey Trail.