It's easy to build an itinerary if you're checking off all the most popular tourist attractions on your list, but if you're after hidden gem vacation spots on the East Coast, this post is for you!
Check what east coast states Maine, New Hampshire, Massachusetts, Rhode Island, Connecticut, New York, New Jersey, Delaware, Maryland, Virginia, North Carolina, South Carolina, Georgia, and Florida have to offer that locals would rather be kept secret.
10 Hidden Gem Vacation Spots on the East Coast
For students and families, the East Coast is the go-to for spring and summer vacations. But it's not always enjoyable to get up close with a crowd full of tourists.
If your goal is to explore a new destination, relax and venture off the beaten path, these lesser-known towns and cities are awesome alternatives to popular touristy spots.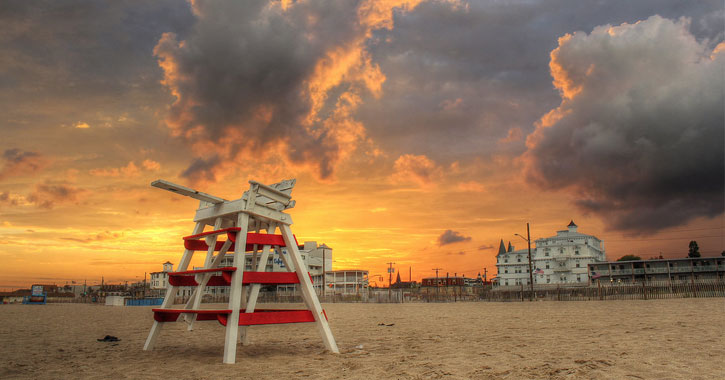 Cape May isn't a party place like the Jersey Shore you see on MTV. Instead, this quaint city is filled with Victorian 19th-century buildings and historic houses (there are over 500 in the area) that architecture fans would love.
Don't miss the 1859-built Cape May Lighthouse, Schellenger's Landing (the Fisherman's Wharf of Cape May), Cape May Harbor if you're in the mood for picnicking or embarking on water sports.
If you're a history buff, go to the historic District of Cape May and the Colonial House (built 1730). For family-friendly activities, check out the Underground Railroad Trolley Tour, dolphin-watching, and bird-watching tours.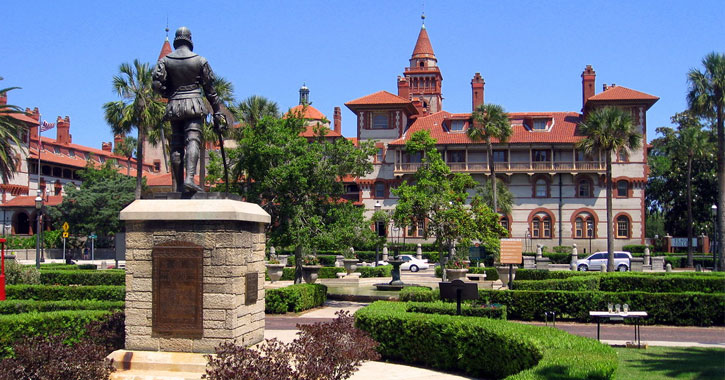 St. Augustine, Florida is the country's oldest city – it was founded in 1565. This makes for interesting, Spanish architecture from its cobblestone streets to forts like Castillo de San Marcos, Lightner Museum (aka the former Alcaza Hotel), and St. George Street shops and buildings that are well-preserved to this day.
Experience St. Augustine in a different light with traditional tours (walking and trolley), or nighttime haunted tours.
Other interesting attractions include the Fountain of Youth, Pirate & Treasure Museum, the Flagler College (located in the Historic District), and 42 miles of gorgeous beaches.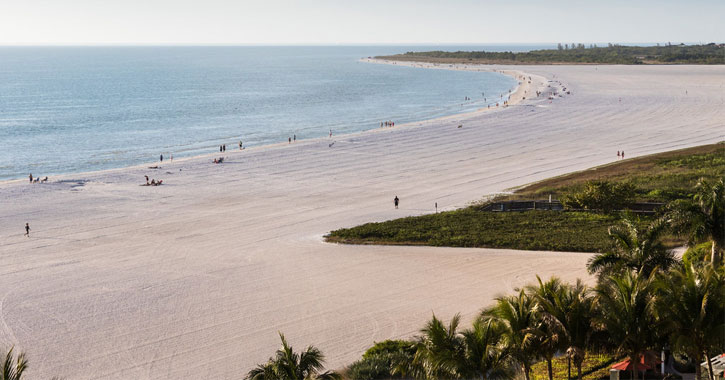 Marco Island is perfect for beach lovers who are looking to do a lot of water sports, outdoor adventures, bird-watching egrets and Pelicans, fishing, boating, and more.
If you want to see Florida's diverse flora and fauna, go take a tour of the Rookery Bay National Estuarine Research Reserve, or check out The Ten Thousand Island Dolphin Project.
There are also Rookery Bay boat tours, Everglades Area tours (they have a photography-based birding tour), and Collier-Seminole State Park tours to keep you busy if you want to switch up your beaching with other activities.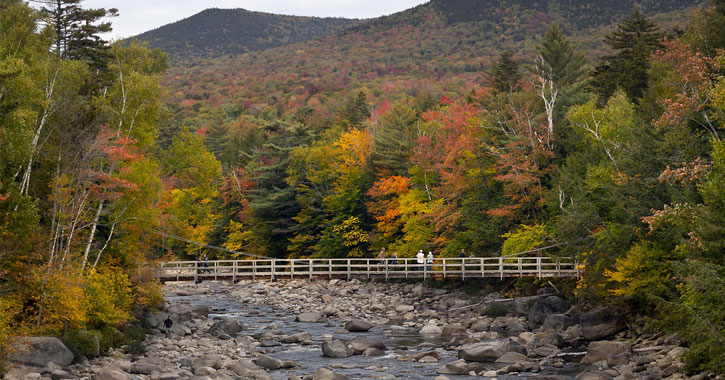 If you're on the hunt for the best-kept secret vacations on East Coast, White Mountains in New Hampshire is perfect for any nature lover.
During winter, you can ski at Wildcat Mountain, which gives you amazing views of Tuckerman Ravine, Mount Washington, and other New England's landscapes. There are 48 trails of varying skill levels and a summit elevation of 4062 feet.
Aside from skiing, there are also biking, kayaking, tubing, and camping on some of the most-adorable rustic cabins you can find
Don't miss taking the ride on the Conway Scenic Railroad – another way of seeing Mount Washington without hiking the mountain. You can take the quick 1.5-hour trip that takes you to Conway and Bartlett, or the longer 5.5-hour trip to Crawford Notch.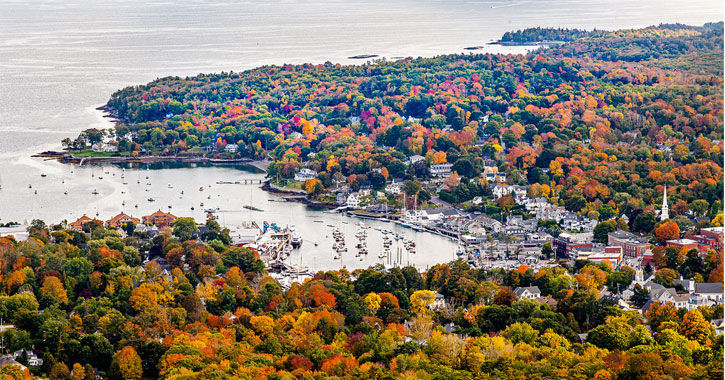 Be sure to explore Camden Hills State Park, Curtis Island (and its 1830s lighthouse), the Camden Public Library (and its impressive landscaped amphitheater), and the restored Camden Opera House, where film, music and dance events are held.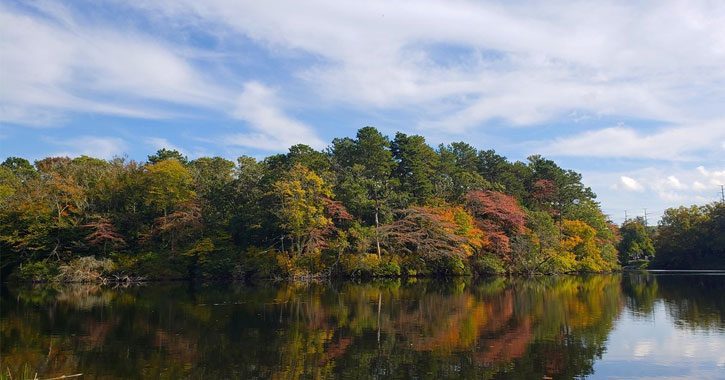 Called the "gateway to Cape Cod," the town has 10 villages (each with distinct personalities, but all with a quaint, down-to-earth vibe and to-die-for seafood restaurants.
Aside from visiting the 17.4-mile Cape Cod canal or biking, hiking, or camping at the nearby Bourne Scenic Park, make sure to mingle with the locals (especially on the Saturday nights when you can enjoy live music in the park).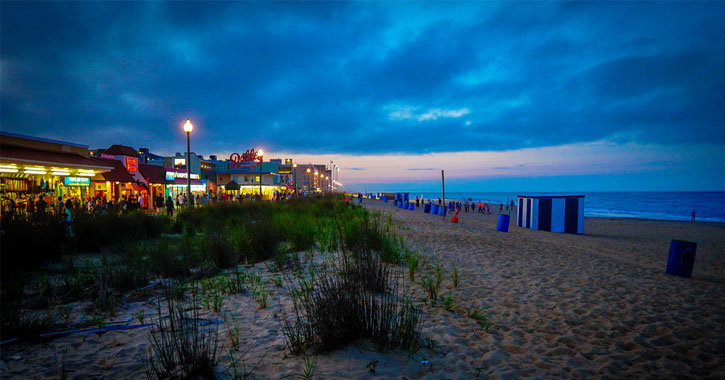 Rehoboth Beach boasts of 30 miles of coast, a relax-all-you-want scenic boardwalk, modern restaurants with traditional Delaware cusine, arcade spots along the beach, and free concert at the bandstand.
Rehoboth Beach isn't just one of the best-kept vacation spots on the east coast. Here, you can also explore the hiking trails of Cape Henlopen State Park, Gordons Pond, and Delaware Seashore State Park. Or embark in a memorable fishing trip by the Indian River Marina.
If you're visiting with kids, check out Jungle Jim's – the largest waterpark in Delaware.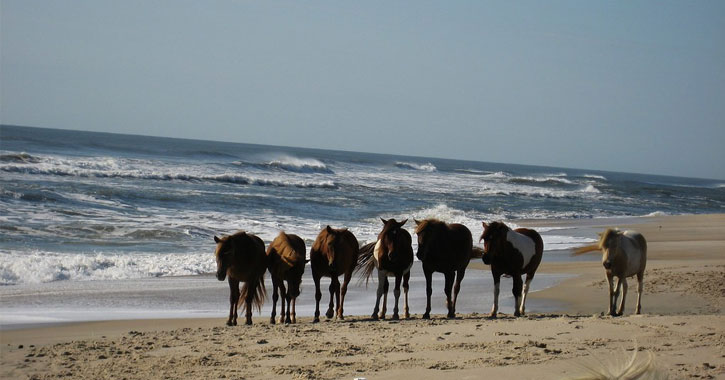 Berlin is a quieter alternative to Maryland's Ocean City, but it still holds its own thanks to the unique art galleries, boutiques, quaint cafes and the 24/7 Ocean Downs Casino that houses about 900 slot machines and table games.
Main Street (the downtown district) is where locals and tourists flock. Many of the famous restaurants and attractions like Taylor House Museum is located here.
Nearby, at the Assateague State Park, you'll be face-to-face with dozens of wild horses. They even hang out with beach-goers at the two-mile public beachfront at the park.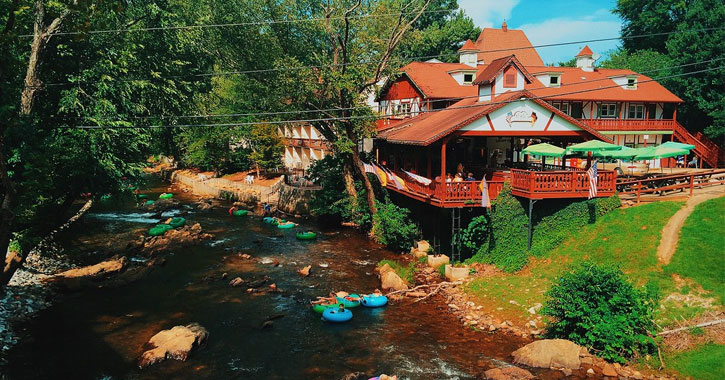 Downtown Helen will make your jaw drop for its unique Bavarian-style buildings that really pop out at first glance.
Don't miss The Glassblowing Shop, Hansel Gretel Candy Kitchen and Charlemagne's Kingdom (the world's largest Alpine model railroad museum), especially if you're visiting with kids or anyone with a kid-at-heart.
For grownups, head over to the famous vineyards of Helen.
Other things to keep you busy here include the trails of Chattahoochee and Smithgall Woods parks, the duo waterfalls Anna Ruby and Raven Cliff, and activities like ziplining and tubing if you want to see Helen in a different perspective.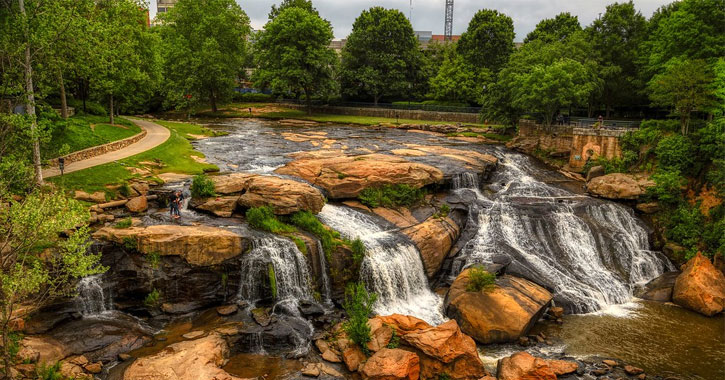 Dubbed as America's Friendliest City, Greenville SC is a super-chill urban area that combines a cosmopolitan cool with traditional Southern charm.
Greenville in home to several waterfalls, such as Rainbow, Raven Cliff, Falls Creek Falls and Wildcat Wayside, which accommodates beginners to pro-trekkers.
Explore the over 20+ local breweries in one day, then challenge yourself with a fun racetrack experience the next. Don't be afraid to walk all over the town – there are 125+ pieces of art in Greenville's open-air art museum.
Know More Hidden Gem Vacation Spots on the East Coast?
Other runner-up East Coast destinations include Cape Charles in Virginia, Block Island in Rhode Island, Little Switzerland in North Carolina, Woodstock in Vermont, and Mystic in Connecticut.
Do you know other lesser-known hidden gem vacation spots on the East Coast similar to these?
While you're here, check out my guide on East Coast national parks, must-visit hot springs on the east coast, the famous Seneca Lake wineries, and the best US beaches to visit to help you plan your east coast itinerary.