What's better than going for a walk to see some waterfalls before heading off to taste wines in a historic area with scenic lake views? Few things can beat that kind of weekend outing just 4 hours drive from either New York City or Cleveland.
Seneca Lake is one of the 11 Finger Lakes in New York and is one of the region's major winery destinations that pulls in visitors from all over the States every year.
The Seneca Lake Wine Trail hosts a fantastic collection of 35 wineries – which are part of about 50 – 60 wineries in the region.
That's more than any of the other lakes in the wider Finger Lakes region! These wineries are divided between what's locally known as the West Side and the East Side (of the lake), and you'll find a lot of people disagree on which side is better.
You get the option to explore a wide variety of wineries (and other things) around the town of Watkins Glen and Geneva in Seneca Lake, but that also makes it overwhelming when you get there without any prior plan.
If you want to make the most of your trip, I'd suggest you take a look at the itinerary guide below to start planning ahead.
Be sure to ask the locals for some recommendations when you get there too. The people I connected with were happy to offer a few tips and they have a good idea of what's currently available and the best times to go.
Visiting the Seneca Lake Wineries is one of my favorite things to do in the state of New York, besides visiting Central Park.
Many people come here for a wine-filled weekend trip which is fantastic, but I think you could just as easily stay for a week and still haven't explored everything that's worth seeing. That just makes for a perfect excuse to come back though!
The Best Seneca Lake Wineries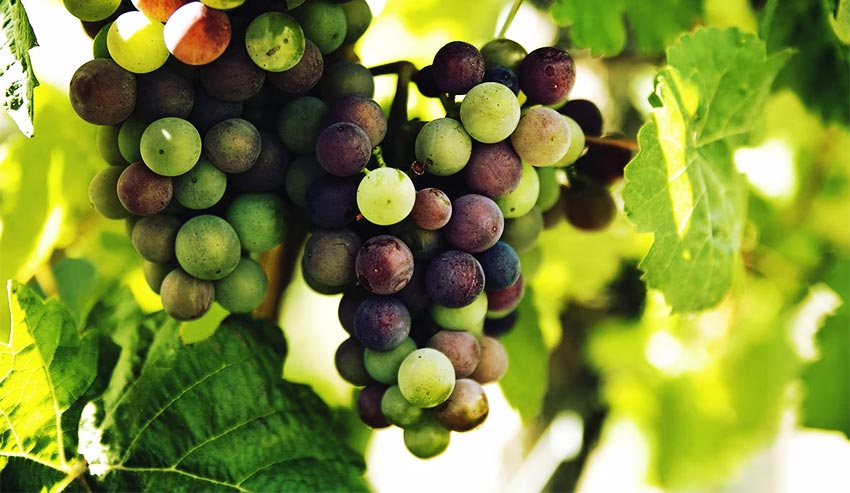 Many of the wineries now offer predetermined flights and I found it's best to call ahead and book your tasting because some require reservations and others require that food be ordered with the wine.
Most of the wineries also close at around 5 PM, so plan your trail according to the ones you want to visit first in case you don't get to them all.
While you're here, try the Dry Riesling. It's the most popular wine from the Seneca Lakes Wineries region and many of the wineries offer their own twist on this varietal.
1. Lakewood Vineyards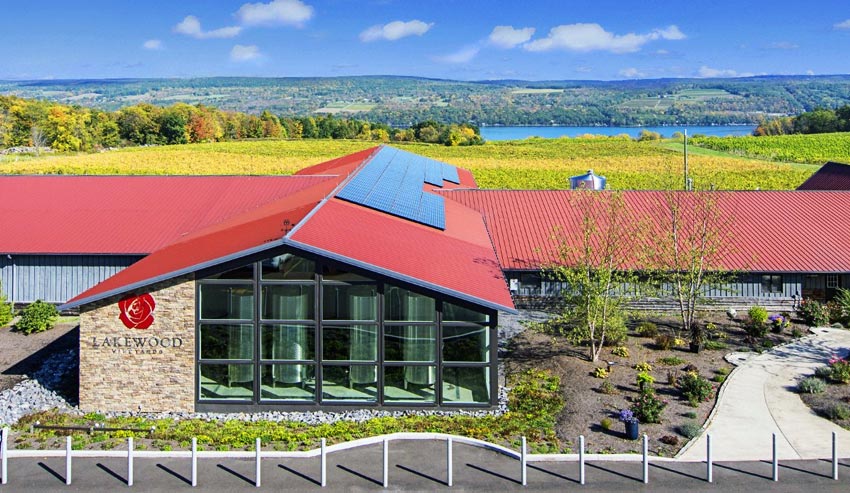 Lakewood is probably the most well-known vineyard in the region – and for good reason!
The vineyard sits on top of 80 acres and produces award-winning wines with 14 varietals.
You can try their Signature Tasting in the comfort of their elegant tasting room or outdoor patio, or get a more hands-on experience with their Guided Tour & Tasting or the Vineyard Hike & Tasting.
The staff here are friendly and really know their stuff, so you'll hear some fascinating facts while sipping delicious wines on the go.
Essential Information
Address: 4024 NY State Route 14, Watkins Glen, NY 14891
Must-try Products: Riesling, Cabernet Franc
Winery Hours: Monday – Saturday: 10 am to 5 pm, Sunday: 12 pm – 5 pm
Tastings: Signature Tasting: Monday – Saturday: 10 am – 5 pm, Sunday: 12 pm – 5 pm
Tours: Guided Tour & Tasting: Saturday: 10 am & 11 am, Sunday: 1 pm, Vineyard Hike & Tasting: Currently unavailable; check back on their website for then they resume
Kid-friendly: Yes
Pet-friendly: Yes
Accessible: Yes
Website: Lakewood Vineyards
2. Magnus Ridge Winery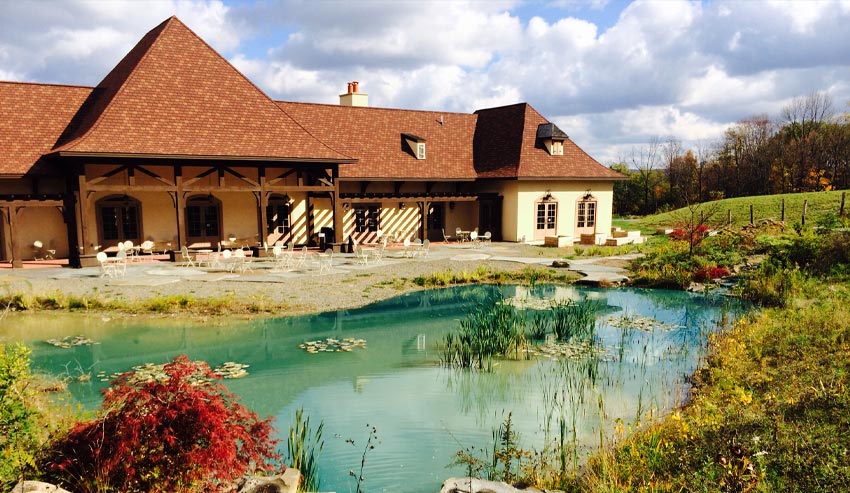 The best thing about Seneca Lakes is the scenery, and nothing maximizes that more than a winery where you get served instantly and can then go on your way to enjoy the wine as you please in a beautiful garden.
Magnus Ridge takes this concept to the max with a unique contactless setup (brought on by the Pandemic).
While you can do a regular tasting experience in one of their magnificent tasting rooms, you can also call ahead to order your tasting to go.
Your wine and cheeseboard will be waiting outside, picnic-style, when you get there, leaving you to explore the gardens around the Chateau for as long as you like. You even get to keep the glasses!
Essential Information
Address: 6148 State Route 14, Rock Stream, NY 14878
Must-try Products: Lemberger
Winery Hours: Monday – Thursday: Tasting room visits by appointment only, Friday: 12 pm to 5:30 pm, Saturday – Sunday: 10 am to 5:30 pm
Tastings: Reservations recommended
Website: Magnus Ridge
3. Lamoreaux Landing Wine Cellars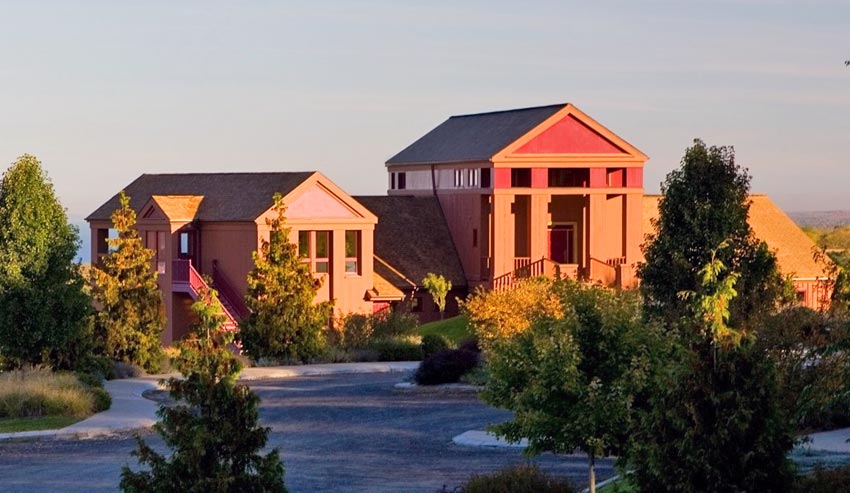 If you want a more glamorous wine tasting experience, this Seneca Lake winery with its Greek-style architecture and stunning tasting room with expansive views of the lake is sure to impress.
Unlike many other wineries in the area, which offer set tasting menus, you can choose which wines you want to taste in their guided tasting that includes four of their estate wines (although it's hard to choose as they produce over 90!).
Essential Information
Address: 9224 NY-414 Lodi NY 14860
Must-try Products: Gewürztraminer, Cabernet Franc, Red Oak Vineyard Riesling
Winery Hours: Monday – Saturday: 10 am to 5 pm, Sunday: 12 pm – 5 pm
Tastings: By reservation only
Kid-friendly: Yes
Pet-friendly: Yes
Accessible: Yes
Website: Lamoreaux Wines
4. Bloomer Creek Vineyard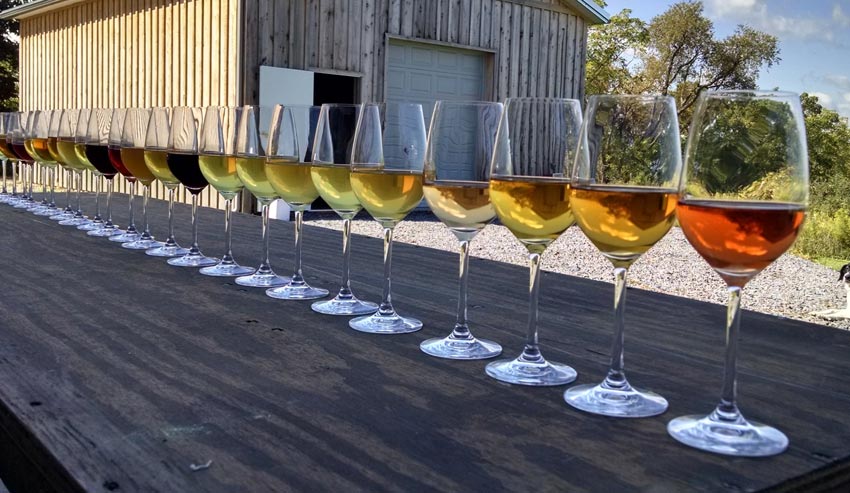 This family-run vineyard might be small but it packs an aromatic punch thanks to a strong focus on traditional wine-making methods.
Through a combination of minimal human intervention and indigenous yeasts, they're able to produce truly unique wines (at least by today's modern standards).
Unfortunately, they're not currently open for tastings due to the pandemic (as they can't afford anyone getting sick) but I'd recommend you try some of their wines or wait until they're open to the public again.
The experience is worth the wait!
Essential Information
Address: 5301 NY-414, Hector, NY 14841
Must-try Products: Pinot Noir, Cabernet Franc, Late Harvest Riesling
Winery Hours: Saturday & Sunday: 12 pm to 5 pm
Tastings: Currently unavailable; check back on their website for then they resume
Website: Bloomer Creek
5. Belhurst Castle and Winery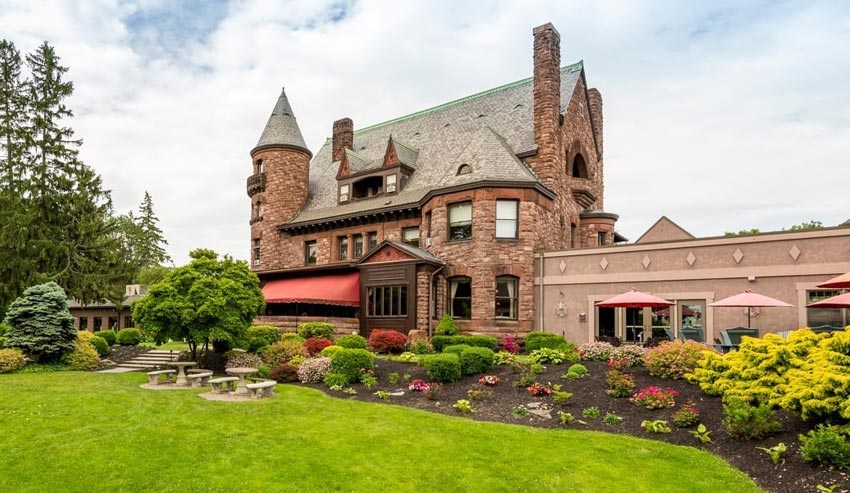 How about drinking wine like medieval nobility in an 1880s stone castle?
This impressive castle is surrounded by a fairytale garden bordering the lake and doubles as a hotel, spa, and restaurant along with the winery.
Their tasting room offers hearty craft beers and hard ciders as well as traditional wine tastings and wine & cheese or chocolate flights.
It's not just the surroundings that are spectacular either – Belhurst boasts an impressive list of award-winning wines to sip your way through too!
Essential Information
Address: 4069 West Lake Road, Geneva, New York 14456
Must-try Products: Petit Verdot, Semi-dry Riesling
Winery Hours: The hotel is open 24/7, wine tastings are available daily 10 am – 8 pm
Tastings: Classic Wine Tasting ($10 for a flight of 5 wines), Wine & Cheese Flight (also 5 wines, $15)
Kid-friendly: Yes
Pet-friendly: No
Accessible: Yes
Website: Belhurst Castle
The Best Time to Visit Seneca Lake
Most of the wineries in the area have decks with outside seating that look out onto the lake or other panoramic views, so you'll want to ideally go in either the spring or summer.
Fall and winter are still great, though, if you don't mind the cold.
Just bear in mind that some of the hiking trails and lake activities might not be available (or as fun as during other months).
If you don't mind large crowds, try timing your visit during the annual Finger Lakes Wine Festival which usually happens sometime in June or July.
Seneca Lake Wineries Itinerary Guide
If you want something to do in the Seneca Lake area between all the wine sipping, here are a few ideas.
1. Visit a Brewery or Distillery
Seneca Lake isn't just home to some of the best wines on the East Coast, you can also find a few amazing breweries with plenty on offer if wine isn't entirely your thing (or you just need a yeasty break).
You can even stop by a few distilleries and spiked cider producers who produce their own unique treats for the senses with tasting rooms, good vibes, and excellent food.
Check out the official Seneca Lake website for some suggestions or just drive around and see where the mood takes you.
P.S if you're a cider connoisseur then you might just love the Vermont Cider Trail.
2. Cruise on the Lake
While you're here, you might as well try one of the many fantastic boat rides, cruises, and sailing experiences Seneca Lake has to offer.
Whatever your preference, you should find something fun to do on the lake, from wooden boats and tour guides that tell you historic tales to adrenaline-packed speed boats that make waves on the water.
Be sure to call or book ahead to avoid disappointment.
Some of the boat rides/cruises require booking and some require that you buy tickets ahead of time.
They are also open at different times and days, and many only operate during certain times of the year.
If you're looking for adventure, there's also kayak renting and tours, fishing charters for hire (that visit a couple of the lakes), and fly fishing.
Noteworthy options:
3. Explore Watkins Glen State Park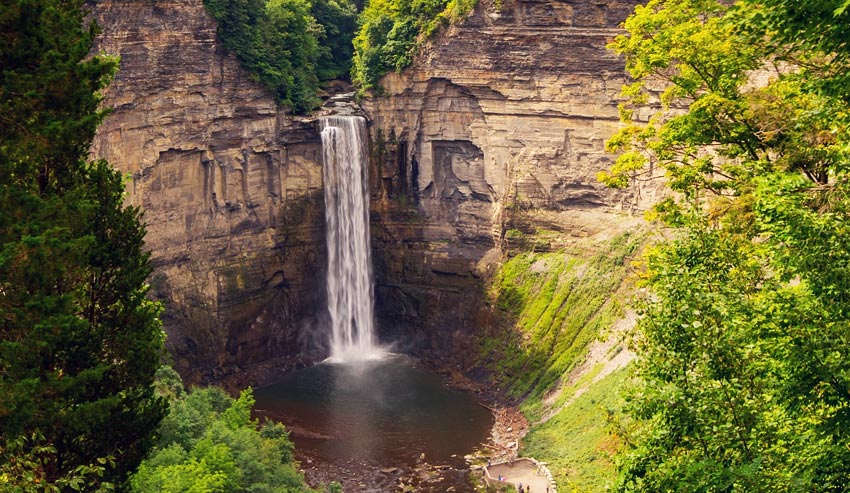 This park is home to 18 spectacular cascading waterfalls and is a must-see if you're a nature lover.
There are several trails to choose from, and some are a lot more strenuous than others so make sure you know what you're heading into before you set off.
I'd suggest you avoid starting the North Rim Trail by the lower entrance if you're looking for a more leisurely walk, otherwise, you're facing a few hundred stairs and fairly steep inclines.
Most of the trails head along the gorge, so you're in for a treat with different perspectives of the river and waterfalls, and plenty of greenery along the way.
Check out this handy Alltrails guide for details on each trail.
Information And Tips On Visiting Seneca Lake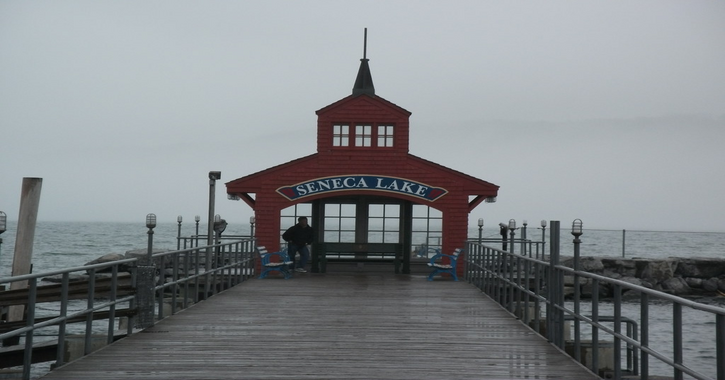 What to Eat
Faroe Island salmon with orange ginger glaze at the Seneca Harbor Station is a divine take on this fishy dish, although their New England clam chowder is fabulous too.
Ever had hot dogs and wine?
That pairing isn't as outrageous as it sounds when you look at the spectacular creations coming out of Burns Dog Pound Food Truck. They have a variety of gourmet hot dogs that even include ingredients like lobster and egg rolls. They have great vegan options too.
Why limit your tour to wines when you can have delicious spiked milkshakes.
You can find this fantastic treat at F.L.X Wienery (yes, you read that correctly) along with amazing fresh ground burgers and loaded Royal Fries with foie gras and truffle mayo.
How to Get Around
This may be a wine trail, but don't be fooled by that name.
You can't walk or bike between these wineries and will need some form of transportation to get around.
You can hire a driver to drive your car, use a shuttle, or join a tour. You can also get an Uber in Seneca, but ride-sharing services aren't very reliable here, and you definitely don't want to get stranded after hitting the wine!
As for hopping between the wineries, you should be able to fit at least 3 into a day as most of the vineyards are only a few minutes ride from each other.
Ready to Tour the Seneca Lake Vineyards?
Despite its incredible size and splendor, many wine lovers have never even heard of the Seneca Wine Trail and they're missing out! We actually have such an incredible diversity of vineyards on the East Coast, from Connecticut to New England.
You can even find wineries as far as Hermann in Missouri that offer spectacular wine trails that will have you going back every year.