If you liked my Kentucky Bourbon Trail and my picks for the best bourbon makers of today, you'll love this Vermont Cider trail just as much.
Vermont has been a popular beer destination since the mid-90s and is home to over 50 breweries as of 2019.
The state has been regarded as having its own IPA (Indian pale ale) revolution. It is also famous as the place where award-winning Magic Hat's #9 and The Alchemist's Heady Topper beers were born.
But did you know that hard cider was the drink of choice in Vermont before the Prohibition?
Colonists were known to make large quantities of hard cider to preserve their harvest. But by the 1933 Federal Prohibition came to an end, beer became the drink of choice and left cider to the history books.
However, by the start of the 21st century, winemakers began reviving the art of cider-making on the down low. Vermont-based Vermont Cider Co. launched Woodchuck in 1991 with the company spending a ton of effort and about 20 years encouraging people to try hard cider at beer festivals, wine tasting, and other brewing events.
And then finally… the craft cider boom of the early 2010s happened and Woodchuck singlehandedly brought Vermont cider back to the map, paving the way for other smaller cideries in Vermont.
What is the Vermont Cider Trail?
The Vermont Cider Trail is a collection of cideries around the state that will give you a taste of local hard cider, meet the people behind the products, and learn about the process and history of hard cider.
I rounded up the 15 best cideries in Vermont.
If you have time to visit, go check them out. I promise you it's worth it.
The 15 Best Cideries in Vermont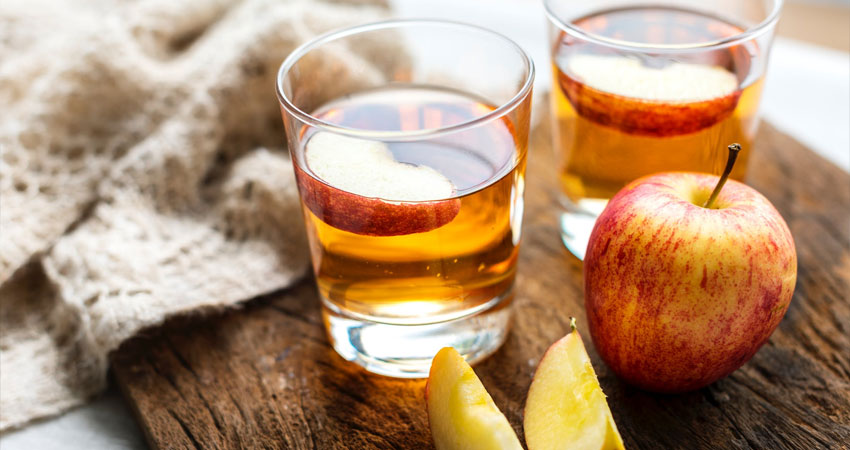 Here are Vermont's most-prized cideries, starting from state capital Montpelier.
Location: 89 Mad River Green, Waitsfield
Tin Hat Ciders are produced and bottled by musician-turned- cidermaker Teddy Weber at his Roxbury, VT cidery. Weber has partnered with a bunch of tasting-places like Mad River Taste.
Don't miss: People swear by Tin Hat Cider's Fipenny Bit – it's made from apples and pears grown in an heirloom orchard. It's free to taste at Mad River – just check the event schedule.
Location: 3600 Waterbury Stowe Rd., Waterbury Center
This mill is an adorable family-owned cidery is also producer of Vermont maple syrup and scrumptuous baked goods.
At the mill, not only can you eat your lunch at the Apple Core Luncheonette, you also get to taste their cold cider free-of-charge, straight from a tap.
Don't miss: The Barn Dance is a semi-dry cider with hints of apple, pineapple and oak. And while you're there, pass by the bakery and get yourself their legendary cider donuts. They can sell up to 800 dozens of these during Foliage season.
Location: 17 Town Farm Lane, Stowe
Launched in 2013, Stowe Cider has expanded in Fall 2017 with a cidery & tasting room. It's a homey place, especially if you're lucky enough to visit around 5 to 8pm on Saturdays, when there's live music and good vibes people there.
Stowe Cider produces sweet to dry cider varieties and releases seasonal cider that feature berries and other fruits.
Don't miss: Stowe Cider High and Dry with just a hint of apple flavor, it's best paired with spicy or grilled food. While you're there, look out for special Gin and Juice ciders, which Stowe Cider made in collaboration with other Vermont-based distillers.
Location: 64 Vermont Route 104, Cambridge
Boyden Valley Winery & Spirits is a company owned by the Boyden Family, who has been farming the same 800 acres of land in the valley for over 100 years since Frederick and Phila Boyden purchased the farm in 1914.
It is located in a picturesque, 1875 carriage barn, as part of a fifth-generation farm, in the Lamoille River Valley.
Aside from Boyden's artisan cider, the company also has specialty grassfed beef, maple syrup, and award-winning wines and spirits.
Pay $12 for tastings, it's open all day from opening at 10 a.m. to closing.
Don't Miss: Try both ciders – the Honey Hopper Cider (with hints of bittersweet cider and locally-produced honey), and Vermont Ice Hard Cider (dry sparkling cider with smooth-tasting champagne-like apple flavor).
Location: 4445 Main Street, Isle La Motte
If you're coming from Boyden Valley on Cambridge, it would take you over an hour to reach Hall Home Place on Isle La Motte, in the north end of Lake Champlain.
Hall Home is a family-owned and operated business, which has been tending their pear and apple orchards since the early 1800s.
Because the town is located only 10 miles from Canada, the cold winters paved the way for Hall Home Place's iced cider.
Don't Miss: You came here for the Iced Apple Hard Cider. Taste it while you're there, then stock up on your way back.
Location: 316 Pine Street, Suite 114, Burlington
Unlike other companies on this Vermont Cider trail that came from a long history of winemaking and added cider to its roster at the comeback of this fresh drink, Citizen Cider was only founded in 2010 by wine salesman Justin Heilenbach, chemist Bryan Holmes and farmer Kris Nelson.
Citizen Cider started small, but now is has expanded several times, including a large tasting bar with full service kitchen, fulfilling the company's motto "bringing cider to the people" as production increased tenfold as well.  
Don't Miss: With Citizen Cider's tasting flight (worth $7), you can try any 5 cider varieties of your choice at the Tasting Room. Try any of the classics (Unified PRess, The Dirty Mayor, The Lake Hopper, or Wit's Up), then pick something from the Origin Series (I went with the maple cider 'Tree Tapper') and Rose Line (I recommend the bRosé with blueberry tinge)
Location: 1823 Monkton Road, Monkton
Boyer's Orchard began as a fruit tree orchard over 40 years ago with apples, pears, plums, peaches, apricots and cherries being produced. From there, they added wine and ciders, along with pastries and Vermont's best maple syrup.
Boyer's Orchard has various hard and ice ciders, playing with a range of "semi-dry, champagne style, bourbon barrel aged, sweet ice ciders."
Boyer's Orchard ciders use Empire, Roxbury Russet, Northern Spy, Macintosh and heirloom apples from their locally-grown orchard.
The sugar house, where cider tasting happens, is open on weekends in the spring (usually the beginning of March – April) from 11am to 4pm, but double-check on social media to confirm.
Don't Miss: Try the Elderberry Apple Hard Cider with their freshly-made pies or cider donuts.
Location: 11 Main St. Vergennes
There are several differences between Shacksbury Cider and other companies on this Vermont Cider trail.
For one, Shacksbury Cider prefers European-style ciders as evident from its cider staple and special series.
Shacksbury Cider is also in with the times. Its Cider Club, which lets people subscribe in advance for a fee and be delivered a box of cider each month, is genius marketing.
Plus, have you seen their tasting rooms? One in Vergennes is super rustic, while the other in Burlington looks industrial-chic as if it's going to  turn into a bar in a minute.
Don't Miss: The annual "Lost Apple" release, which is made from apple varieties that are ignored in the commercial market. Shacksbury Cider then turns them into flavorful brews not found anywhere else in Vermont.
Location: 1321 Exchange St, Middlebury
Vermont Hard Cider Company is the company behind Woodchuck and the people responsible for bringing the American cider revolution back to its former glory. It is now owned by Irish cider company C&C Group since buying Vermont Hard Cider Company for $305 million in 2012.
Vermont Hard Cider Company produces many popular cider varieties year-round, plus a couple of seasonal and limited-release flavors.
If there is just one cidery you can visit in Vermont, pick the Woodchuck Cider House. The tap room is only open every Wednesdays through Sundays, but Woodchuck is also a proud member of the Middlebury Tasting Trail.
Don't Miss: Sangria, Bubbly Rosé and Granny Smith are the three cider mainstays you should try. But if you're lucky to get to taste Woodchuck's special fall-themed and pumpkin specials, go for it.
Location: Seth Warner Memorial Hwy, Cornwall
Windfall Orchard produces high-end and award-winning cider products blended from delicious heirloom apple varieties grown on their small orchard.
The company used to tend to just fruit trees and sell about 80 varieties of pears, cherries, plums, and quince. Their apples are turned hard cider, ice cider and some perry.
Don't Miss: The Farmhouse style hard cider and ice cider are definitely favorites of locals and cider fans.
Location: 3597 VT-74, Shoreham
As one of the oldest continuously operating Orchards in Vermont, Champlain Orchards Cidery knows their apples. All the hard cider from this company is pressed, fermented, and crafted at the orchard.
Because all the hard cider from this company is pressed, fermented, and crafted at the orchard, you can smell and taste the deliciousness with each sip.
Don't Miss: If you're visiting in Shoreham, join fruit picking and bring home raspberries, apples, pears or other fruits in season. Also bring home Champlain's flagship Original Vermont Hard Cider and the Champlain Orchards Honeycrisp, which literally is crispy, semi-dry and honey-flavored but light enough to pair well with anything.
Location: 1834 Mt Hunger Rd, Bethel, Barnard

La Garagista is composed mostly of farmers tending to their vineyard and orchard.
Unlike other companies on this Vermont cider trail, La Garagista doesn't have a daily tasting room availability. As such, you'd have to check the schedule of their tavernetta and bar a vin before including this on your trail.
Don't Miss: Get a taste of the sparkling The Flesh and Bone or Garagista (a collaboration with Shacksbury Cider).
Location: 1525 Royalton Turnpike, Barnard, South Royalton 
Fable Farm calls its offerings as "cider as wine" to slightly differentiates them to their wine. Aside from the actual cider, the packaging, bottling and even marketing has been adapted from traditional Vermont wines.
Winning the 2018 Good Food Awards, there's no doubt Fable Farm knows good wine and cider.
Don't Miss: Fable Farm Fermentory Emanation Dry Cider or Vinous Venus Fruit Cider, if available. A 750 ml bottle cider goes for around $20. 
Location: 135 Ewing Rd, Vershire
Flag Hill Farm's wine and cyder is only available in Vermont, so make sure you try any of their flagship cyder, including the Still Cyder, Sparkling Cyder, and beer-style hard cyder Sapsucker. They're bottled in 22-ounce champagne bottles with traditional cork and wire hood.
You'll need to call the farm before visiting, but they do accept guests for tastings.
Don't Miss: If know this is the Vermont cider trail, but the Flag Hill Farm only has 4 products (three of them are cider), so I recommend you pick up Pomme-de-Vie (their Vermont apple brandy).
Tasting Room Location: Northeast Kingdom Tasting Center @150 Main St, Newport 
Located in the far northeast corner of Vermont, Eden Specialty Ciders produce some of the most unique ciders throughout the state. It's the reason this company has plenty of press recently – they do deserve it.
What I like most about Eden Specialty Ciders is that aside from their own award-winning ciders, they also collaborate with local growers.
Eden Specialty Ciders don't have a tasting room within their orchard, but you can sample  the ciders at Northeast Kingdom Tasting Center in downtown Newport.
Don't Miss: Try the "Cider of the Month." If you can't visit in person, join the Cider Club so you can receive 3 bottles per shipment, 4 times a year. Unfortunately, if you live in a state wherein ciders are not allowed to be shipped then you can't join the club. Boo.
Tips for Planning your Vermont Cider Trail Trip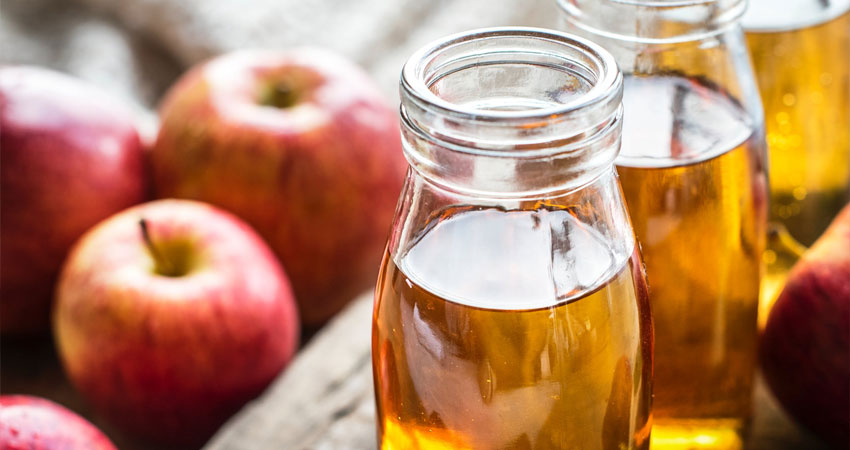 The trail I made above is listed as an itinerary. You can start from Vermont's capital, Montpelier, and circle back finishing the trip to Newport.
It's a perfect side trip for anyone going to embark on a New England tour.
Most of Vermont cideries are close together, except for Hall Home and Eden Specialty Ciders.
Can I See the Vermont Cider Trail in 1 Day?
Unfortunately, it isn't possible to do your cider tastings for all these cideries in one day, even if you just spend an average of two hours per cidery.
If you have time, plan for at least 2 whole days for your Vermont cider trail.
To do this, visit all the cideries in one day, but leave out Hall Home and Eden Specialty Ciders for the second day. Make sure you to identify cideries that also cater lunches and dinners, scheduling the visit with these in mind so you don't go hungry.
When's the best time to embark on the Vermont Cider Trail?
Most of the tasting rooms are located within the company's orchards, wineries, and cideries.
As such, visiting them during intense rainy season can affect your overall experience.
I recommend you visit around mid-September thru mid-October, which is also the Fall Foliage Season. Not only will this ensure you're not trapped in rain, you'd also witness the amazing colors of Vermont in Fall.
Which Vermont Cider is your favorite?
Have you visited the Vermont Cider Trail?
There are a lot of option above! Which one is you favorite?
Let me know below!