There is a great deal to do at the many lakes of South Dakota, from hiking to biking, camping, and swimming, or fishing and ice-fishing.
A visit to South Dakota is not limited to Mount Rushmore, and lake lovers will find plenty to enjoy.
With seven national parks and countless natural areas and reservoirs in SD, picking the best holiday locations is tough.
Let's explore the best lakes in South Dakota, and find out your best options for an amazing getaway.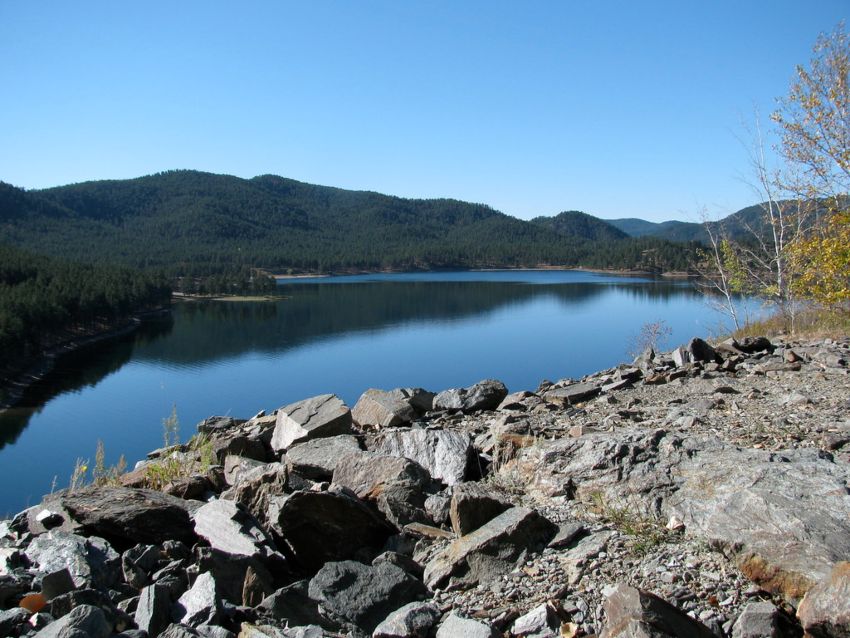 Gorgeous and conveniently located less than 15 miles from Rapid City, Pactola Lake is one of your top choices regarding lakes in South Dakota.
The picturesque lake is surrounded by the Black Hills National Forest, making this a perfect location for an adventurous weekend at the lake.
Locals and tourists love to come here not only to enjoy the water but especially for the many hiking and biking opportunities nearby.
Do you want to hit one of the many lake trails and reach the best viewpoints? If you love a short hike with a mesmerizing view, you cannot miss out on Pactola Lake Veterans Point Trail.
The trail loops for less the 15 minutes, and will lead you to one of the best spots overlooking the lake. The trail also follows the lakeshore for a while, making this one of the favorite trails of local fishermen.
2. Lake Oahe – Missouri River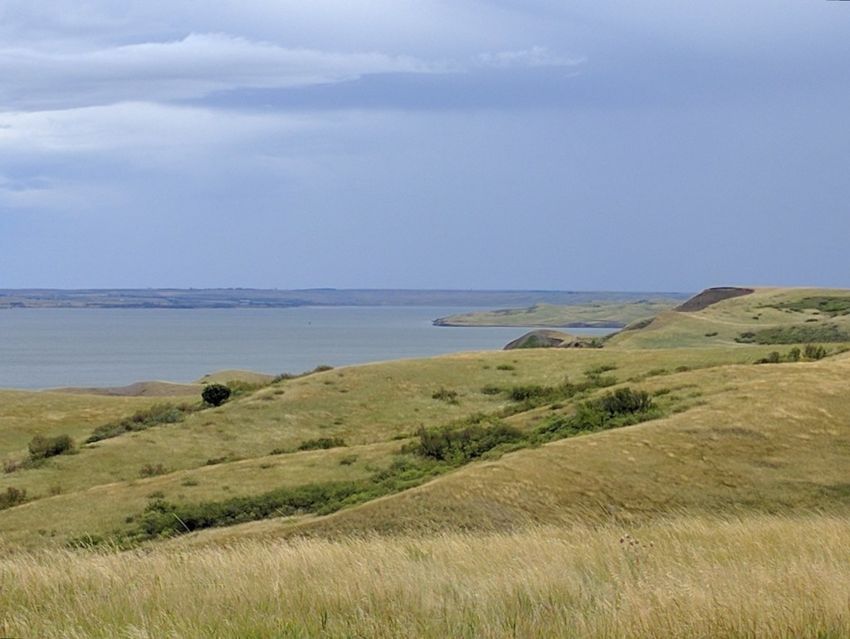 Lake Oahe, and the whole Missouri River in general, is one of the most popular fishing spots in South Dakota.
Plus, boasting over 2 thousand miles of shoreline, this is also one of the largest water reservoirs in the area.
From the common Walleye and Smallmouth bass to Chinook salmon, Northern pike, Channel catfish, Sylvan Lake, and more, Lake Oahe is truly a fishermen's paradise.
Lake Oahe is also naturally beautiful, with gentle, rolling hills surrounding the lakeshore, and the blue lakewater extending to the horizon.
For the perfect camping and fishing trip, the Oahe Downstream Recreation Area Campgrounds is your best option. Campsites are reasonably priced and the campgrounds also offer modern cabins.
When it comes to amenities and fun things to do, this area leaves nothing to be desired: an archery range, biking and hiking trails, fishing and boating access, swim beaches, and even a shooting range, are just some of the many available amenities and activities at the campgrounds.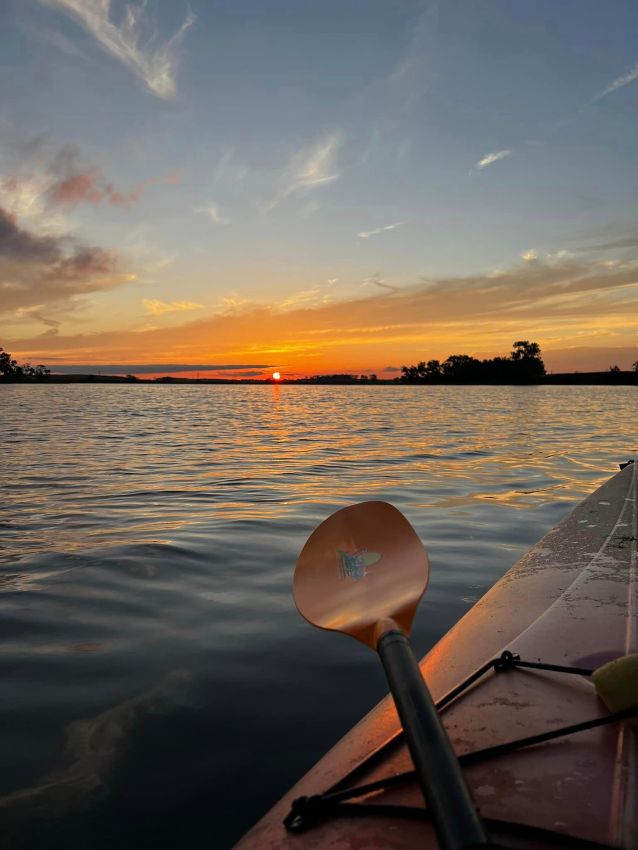 Eight interconnected glacier lakes make Oakwood Lakes State Park a small naturalistic wonder of South Dakota.
The park is very well kept and offers ample choice of activities throughout the year.
The lakes are dotted with many good fishing spots, which are never too crowded.
The campgrounds include different options for staying, from basic campsites with electric access to RV campsites to more comfortable little cabins.
Oakwood Lakes State Park is also great for hiking, especially if you love accessible and not-too-strenuous trails.
When it comes to organized events, Oakwood Lakes always have something interesting planned for you. Among the upcoming events, check out Mortimer's Monstrous Halloween Event or the First Day Hike.
During wintertime, the park also organizes ice fishing competitions and ski events.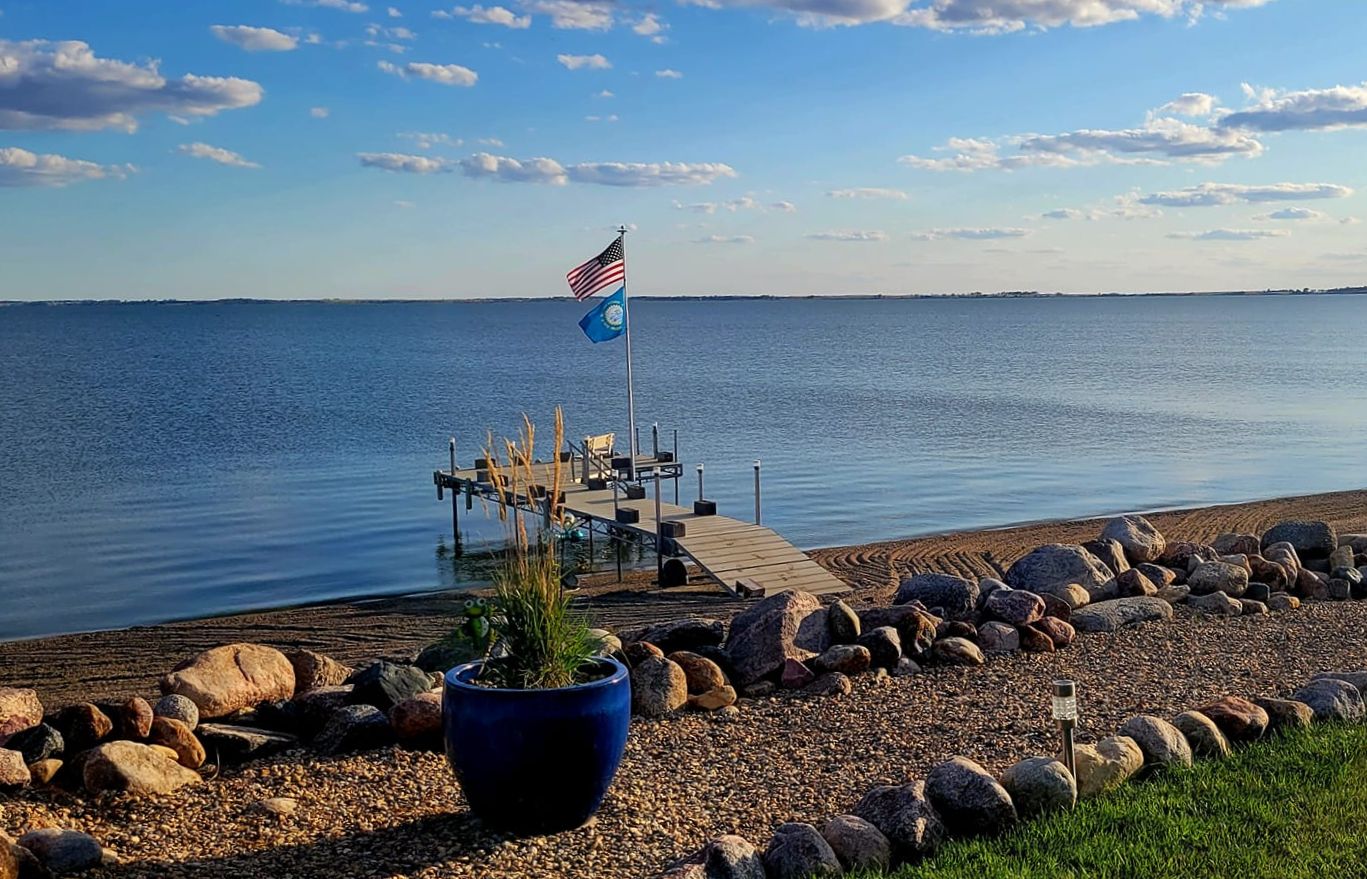 Lake Thompson's unique features made it worthy of the National Natural Landmark title, so why not take a weekend to explore the area?
The lake is huge and has plenty of spots intended for camping, boat access, and fishing.
I recommend staying at Lake Thompson Recreation Area located on the north shore of the lake.
There is a wide, fully equipped beach in the recreational area, which makes for a great spot for swimming. From barbeque spots to playgrounds, volleyball courts, and picnic tables, you'll find every amenity you need to make your stay fun and comfortable.
Are you a cyclist? The natural surroundings feature some hiking and biking trails, plus a few paved paths intended for bikes. And if you love a patriotic event, you should visit Lake Thompson in July for the Independence Day Bike Parade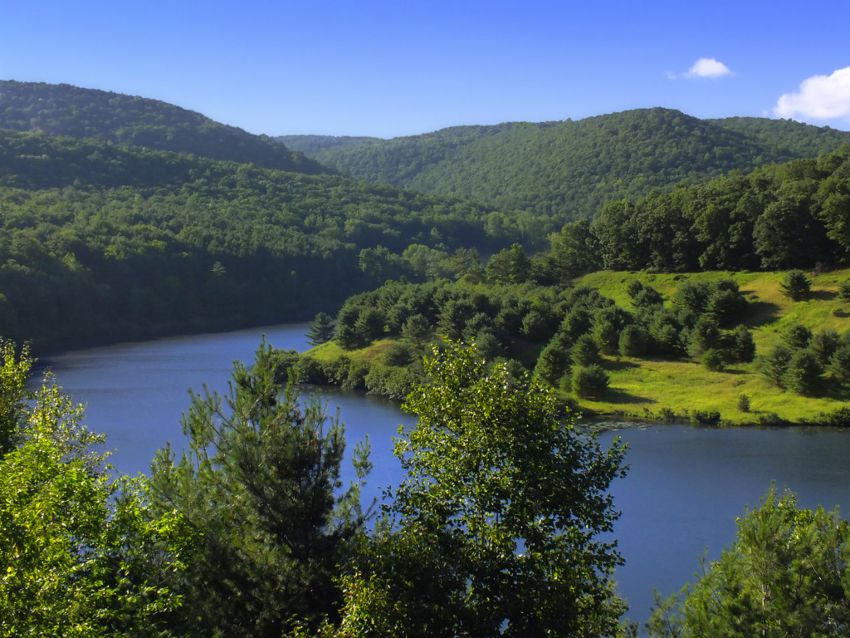 In recent years, Lake Alvin has gained popularity as a holiday destination because of its proximity to Sioux Falls and Newton Hills State Park.
The lake is rather small (around 105 acres of lake, and 60 acres of surrounding park), however, it's still a good spot for fishing, with walleye, crappie, bullheads, catfish, perch, sunfish, and northern pike inhabiting the lake's water.
For the best views of Lake Alvin, you can hit the same-named hiking trail accessible from the north shore of the lake.
From Lake Alvin Campgrounds you can easily reach the gorgeous Sioux Falls in around 20 minutes by car, and it's a worthwhile trip. The falls are magnificent and the Falls Park is well-kept and wonderfully landscaped.
If you love to hike and spend time surrounded by nature, Newton Hills State Park is also a stone's throw away from Lake Alvin.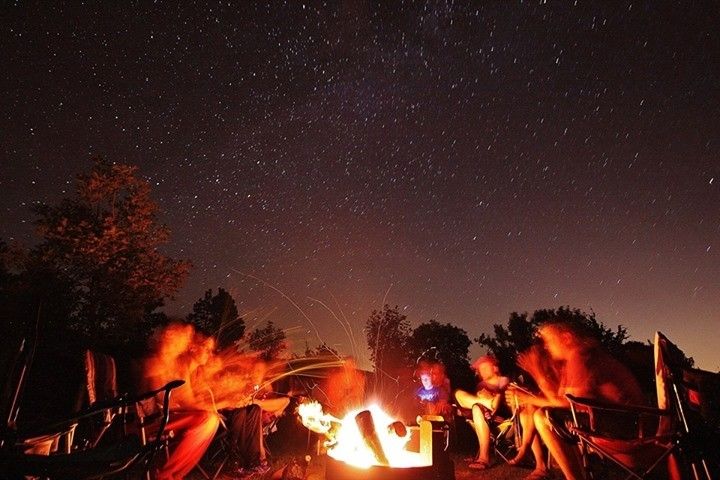 Blessed with gorgeous waters and a lovely park and campground, Lake Vermillion is one of South Dakota's best-kept secrets. A true oasis away from the city, perfect for a relaxing weekend getaway.
Here's an interesting fact about the lake: the name "Vermillion" refers to a vivid red color, and along the lake shores, you can in fact find outcroppings of red quartzite, which may have given the lake its name.
The campground is popular and gets consistently great reviews from visitors. There are both equipped and basic campsites available, as well as lovely wooden cabins.
Swimming at Lake Vermillion is one of the most popular activities along with fishing and boating. You can bring your own boat, or rent a canoe, kayak, or paddle boards on the spot.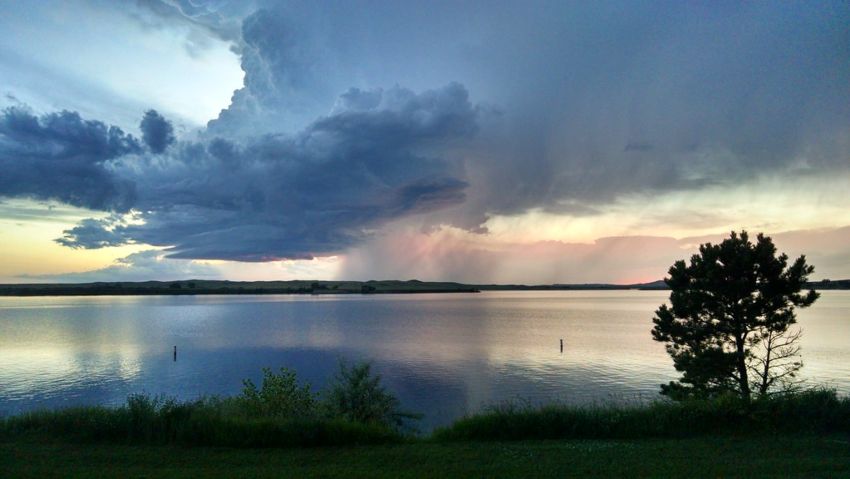 If you're looking for the perfect quality-time location for your family, I would recommend checking out Shadehill Lake.
Shadehill Lake is one of the local's favorite spots to spend some time in nature. This State Recreation Area is just one of those places you'll love to come back to over and over.
The atmosphere at the campgrounds is quiet and relaxed, with the spacious campsites allowing for privacy.
The basic campsites are cheap (around $26) but there are also more comfortable options available such as camping cabins and group lodges.
From a naturalistic standpoint, Shadehill Lake is one of the state's hidden gems. The lake is great for boating, fishing, swimming, paddle boarding, and more, and the green surroundings offer chances for hiking, biking, wildlife observation, and birdwatching.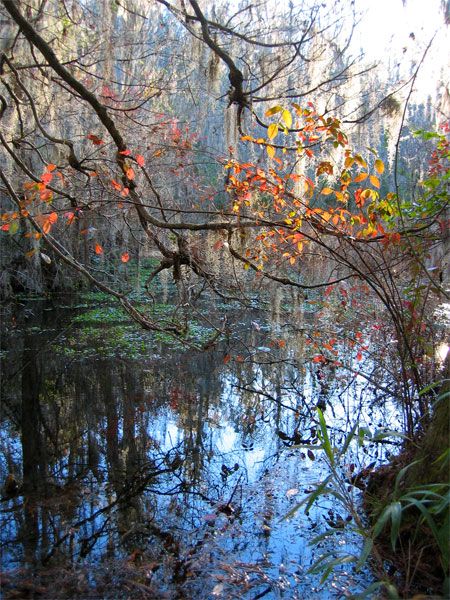 Check out Lake Poinsett if you love a charming location immersed in nature.
The lake water's deep blue color and the many wooden piers that dot the lakeshore give Poinsett almost an ocean-like feel.
This is a prime fishing spot, as the lake's water is teeming with fish, making it a worthwhile trip even for beginner fishermen.
Do you love to go fishing with your kids? Then you should consider enrolling in the Kids Fishing Tournament, a fun upcoming event scheduled for May 2023.
Apart from the more popular summer water activities, Lake Poinsett has a lot to offer even during wintertime.
From December to March, you can still have a great time and enjoy some try snowmobiling, snowshoeing, and cross-country skiing.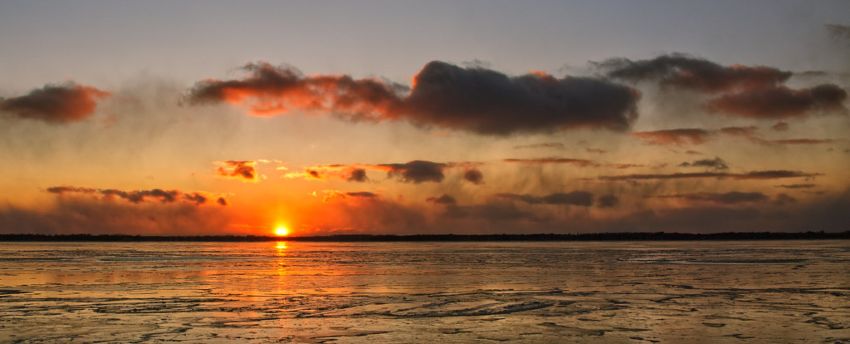 I recommend Lake Kampeska to those looking for a 2 or 3-day itinerary trip immersed in nature. Located in a large naturalistic area dotted with glacier lakes, Lake Kampeska makes for a great camp base, from which you can easily explore other nearby lakes.
You can book a campsite at one of the lakeshore campgrounds, like the Codington Memorial Park & Campground, or the Sandy Shore State Recreation Area.
Among the nearby attractions to check out, you can't miss out on Pelican Lake, Goose Lake, or the Chain of Lakes.
Are you looking to check off your fishing bucket list some less-common species?
While the most common species at Lake Kampeska are smallmouth bass and walleye, there's also a chance you'll come across largemouth bass, white bass, rock bass big mouth buffalo, black crappie, shiner channel, and more. You can check out the full list of species under the Fish Management Information section.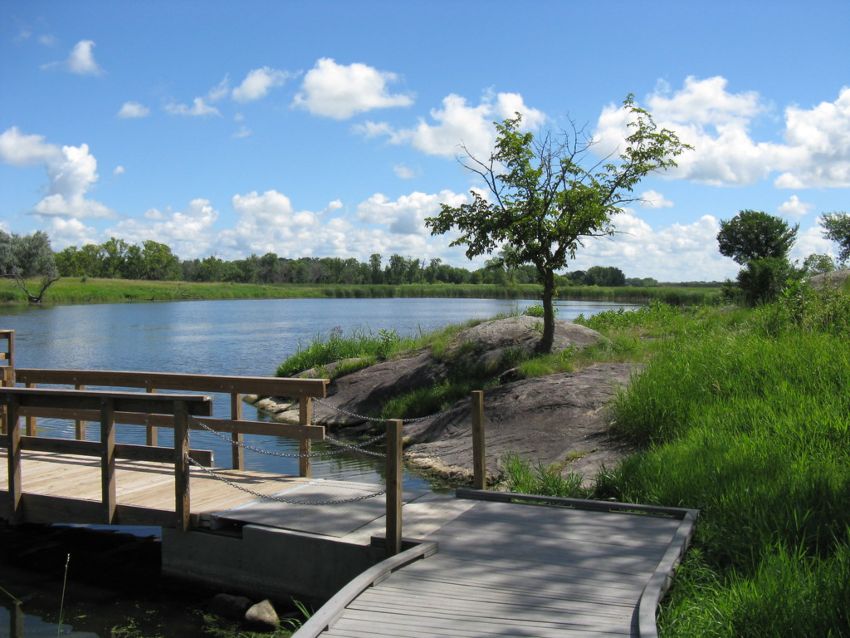 Big Stone Lake is located at the border between Minnesota and South Dakota and is divided between the two states.
The lake is actually composed of multiple closeby lakes, which are all easily reachable by car, and situated not far from each other.
Big Stone State Camp Campground is one of your best options for spending multiple days at the lake without breaking the bank.
Campgrounds are not that big, but well kept and feature cheap campsites, making it a great location for family and group holidays.
There is a swimming beach accessible from the campgrounds, for some relaxing time by the water.
Are you on the lookout for the perfect "tent in nature" picture? Most of the campsites are actually on the lakeshore, facing the water, immersed in a gorgeous picture-perfect setting.
What's Next? More Amazing Lakes across the States
In search of the best place to spend a weekend at the lake? Here are the best and clearest lakes in the US for an unforgettable holiday.
If you'd like to explore a specific state or are planning a road trip, check out my top choices for lakes in Kansas, Maryland, Tennessee, and Connecticut.