Are you looking for things to do in Sioux Falls?
Sioux Falls is the largest city of South Dakota, so expect a variety of places to see, parks to explore, and things to do around town.
Located in the "Heart of America," bordering Minnesota and Iowa, Sioux Falls is conveniently located at the junction of Interstates 90 and 29 on the banks of the Big Sioux River. This means the city is also just a day's drive away from many Midwestern attractions.
Before I talk about other Midwest states you can visit as side trips to your South Dakota tour, here are 15 things to do in Sioux Falls:
Outdoorsy Things to do in Sioux Falls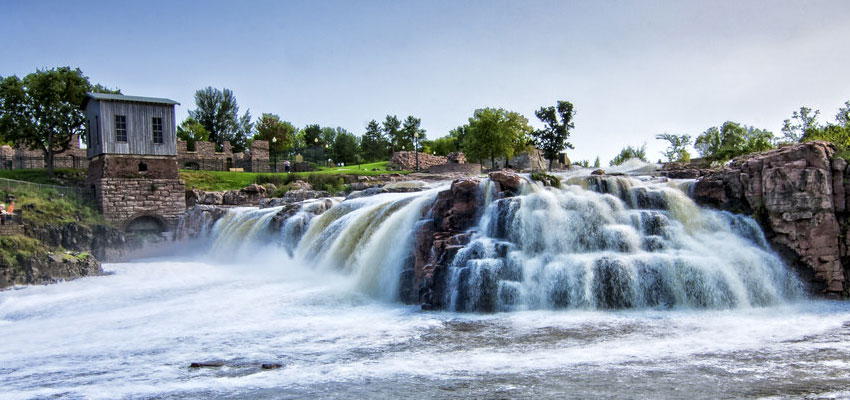 The rock formations that make up the Falls provide a breathtaking view of pounding water downstream no matter which side of the river you are. Every second, an estimate 7,400 gallons of water drop 100 feet over the course of the Falls.
You have the entire day to roam around the park's 123 acres. There's a horse barn, Seney Island, Queen Bee Mill, and The Big Sioux River and Recreational Greenway to explore.
If you're visiting sometime in November to January, Falls Park becomes a spectacular "Winter Wonderland" with picture-perfect lighting.
This popular wedding venue is located in Terrace Park, near the Aquatic Center.
In this Japanese-inspired garden, the entire place was designed by architect Koichi Kawana in the 80s.
Today, over 200 trees, waterfalls, koi ponds, reed lanterns and many pagodas will welcome you to this amazing spot.
If you walk around downtown Sioux Falls the first time, you'll notice many art pieces scattered all over the city.
You should thank SculptureWalk for this interesting installment. SculptureWalk began in 2004 and has become the largest and most recognized annual exhibit of public art sculptures in the country. As of 2019, there are 59 sculptures to find and enjoy.
Each year, artists submit their work in hopes of being chosen and displayed in town permanently. The top 2 finalists get cash prizes, too!
4. Hike, Rock-climb or Ski
Rock climbers and skiers have been going to certain Sioux Falls spots for years.
About 30 minutes northeast from downtown, follow the trails at  Palisades State Park and descend on the 50-feet quartzite cliffs.
Meanwhile, the Great Bear Recreation Park is known better for snowboarders and skiers.
If you're a fan of water skiing, "The Greatest Show on H2O" has been happening at Catfish Bay for 20+ years.
The Sioux Empire Fair is a fair held annually each summer for 10 days at the W.H. Lyon Fairgrounds in Sioux City.
While it is open, anyone can enjoy family entertainment, carnival rides, livestock shows, arts exhibits, vendor shopping, and other activities.
6. Sioux Falls Michelangelos
Thomas L. Fawick and his wife Marie are devoted fans of Italian sculpture. As proof, they donated two recreations of Michelangelo's sculptures to this South Dakota town.
Visit David (keeping an eye on everyone at the public park) and Moses (situated on the campus of Augustana University).
Good Earth at Blood Run is South Dakota's newest state park. It is also a National Historic Landmark.
The Park has accessible hiking trails winding throughout the grounds, so if you're in the mood for some scenic photo-ops, or just embracing Mother nature, this park is a good choice to explore.
Indoor Sioux Falls Attractions
If you love art and history, you'll have plenty of things to do in Sioux Falls.
Visit the following indoor attractions:
Marvel at how rich Native American history is engrained in Sioux Falls as you go from one artifact to the next.
You'll also see a wide range of pieces both from local artists and internationally-acclaimed names like Andy Warhol (whose Wicked Witch adaptation is proudly shown in the exhibit).
The beautiful old Victorian home in Sioux Falls, South Dakota was originally built in 1889 for Thomas and Jennie McMartin.
However, South Dakota's first Senator, Richard F. Pettigrew purchased the home in 1911 and has been wildly known as the Pettigrew House since then.
Pettigrew was an amateur archaeologist and avid collector, which is seen from the Native American artifacts, natural history specimens, and memorabilia showcased around the house.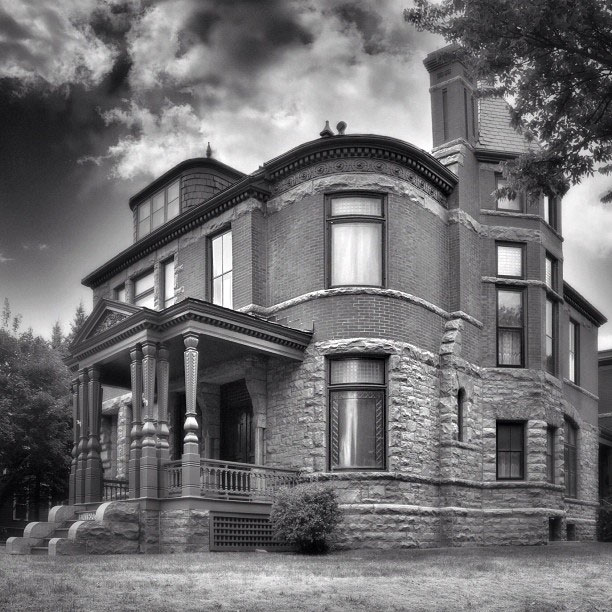 10. Buffalo Ridge 1880 Cowboy Town
This Wild West attraction is alive with over 50 animated mannequins that re-enact 1800s life of the American West and region. 
See horse-drawn farm equipment, an antique museum, all in it's glory?
Vice.com tells the most fantastic review of the place as "One-part museum, one-part ghostly amusement park, one-part outsider art exposition, and about 27 parts Whaaaaat the f*** this is so uncomfortable and awesome" and it's probably the most accurate description I could find.
But a-must visit nevertheless, especially if you love everything about the Old West and roadside Americana.
11. Visit local Breweries
Some of the best things to do in Sioux Falls a day of brewery-hopping.
The city is home to a bunch of breweries, so plan appropriately. Here are several well-known breweries, their must-try brews, and locations where to find them:
The one-of-a-kind attraction is home to over 800 free-flying butterflies from around the world in a year-round tropical oasis.
You can visit any time of the year. Admission is free for kids below 2, but have fees for kids 3-12 ($9), adults 13-59 ($12) and seniors 60 years old or above ($11).
3 Fun Things to Do in Sioux Falls
Here are 3 more attractions you can check out around town.
Note that the last 2 are newer Sioux Falls attractions and are worth the effort of visiting (and paying for).
13. Visit 5 Ancient Burial Mounds
Sioux Falls has a cemetery that's 1,600+ years old, and you don't need to pay admission fees to check it out.
Located at Sherman Park along Kiwanis Avenue the burial mounds were discovered to have the remains of Woodland Indians buried here 1,600 years ago.
If you're a fan of music festivals, forget Coachella or the Burning Man.
Sioux Falls hosts one of the largest outdoor music festivals in the country. Called the LifeLight Festival, this free, three-day concert happens over Labor Day weekend and attracts a whopping 350k people from all corners of the country.
The LifeLight Festival was originally hend downtown, but has since been moved 30 minutes south of town to accommodate thousands of people.
Ideal for families, this water park and amusement park combo features a wave pool among other aquatic attractions and traditional fun activities like go-karts, mini-golf & paintball.
Other South Dakota Attractions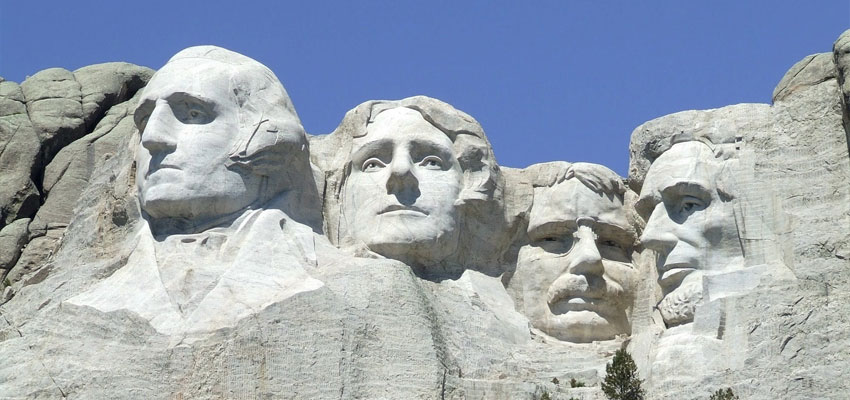 If you run out of things to do in Sioux Falls and decide to extend your journey all over South Dakota, you'll need an entire morning or afternoon (about 5 to 7 hours tops) to reach the following major destinations:
If you're staying in the Midwest and want to explore other states, check out my Iowa guide, or North Dakota guide for all the must-visit places.
Know of any hidden gems in or around Sioux Falls?
I'd love to learn all about them.
Feel free to comment below!
Cover Photo Credit: Kris Horvath